The beauty industry has a well-known love for ambiguous definitions that leave consumers quite puzzled (or, deceived.). Top makeup companies that test on animals often use the 'cruelty-free' label flippantly, without any facts to back their claims.
"Cruelty-free" is one of the most misleading labels as it is popular. Several beauty industry insiders and activists confess that this practice is the undoing of the beauty industry. Cosmetics chemist and formulator Anthonia Ademuyiwa says, "There is no established definition of 'cruelty-free,' and also there is no regulating agency that oversees the usage of the term." Scary, indeed.
Does this imply that a final product hasn't been tested on animals, or that no animals were used in any stage of the development process? Is a vegan product also cruelty-free? Several makeup companies insist on being cruelty-free, but this is far from true.
In general, if you're looking for a cruelty-free brand, you're looking for something that hasn't been tested on animals. Beyond the finished product, none of the ingredients used should be derived from animals or tested on them.
Unfortunately, despite the awareness around the ethics of going cruelty-free, several big names from the beauty industry are still testing on animals in 2023.
---
Why Do Makeup Brands That Test on Animals Do So?
Animal testing has been a controversial topic for a long time. The beauty industry is one of the worst in this regard since several brands are known to perform tests on animals like guinea pigs, rats and rabbits.
Leading makeup brands give some reasons to back their practices.
They claim that animal testing is important to see if the cosmetics are indeed safe for human use or not.
However, several makeup companies have moved past this rhetoric. They believe that animal testing is completely unnecessary, cruel, and inaccurate.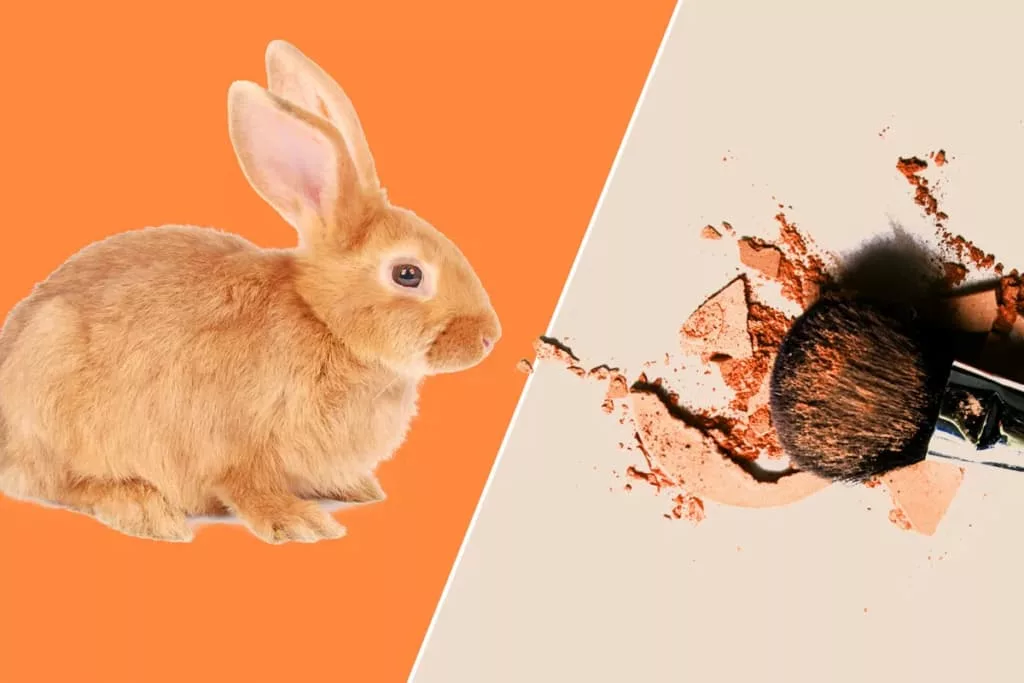 Although brands in the US and the EU have largely phased out animal testing, companies can still do it. This is a highly ambiguous aspect of being cruelty-free.
Makeup companies such as L'Oreal and Procter & Gamble still sell in countries that mandate animal testing, such as the People's Republic of China.
It is not surprising that big beauty brands that claim otherwise still place a hell lot of emphasis on profits. The most deceptive part lies in their own philosophies. Brands tend to disagree with animal testing but still sell in markets that require it.
---
How Do Makeup Companies Test Their Products on Animals?
How makeup companies that test on animals do so is something quite mysterious. Brands have successfully kept consumers away from the dark secrets in their testing facilities. If you are curious to know how it happens, read below.
Test methods vary depending on the subjects. Mice, rats, rabbits, and guinea pigs are the most common animal "test subjects" for cosmetics. Cosmetic testing involves shaving animals and rubbing harsh chemicals on their skin. It gets worse from there. Not stopping at external testing, several products and ingredients are put in the eyes of unsuspecting animals. Mice are reportedly force-fed chemical compounds to monitor their effects.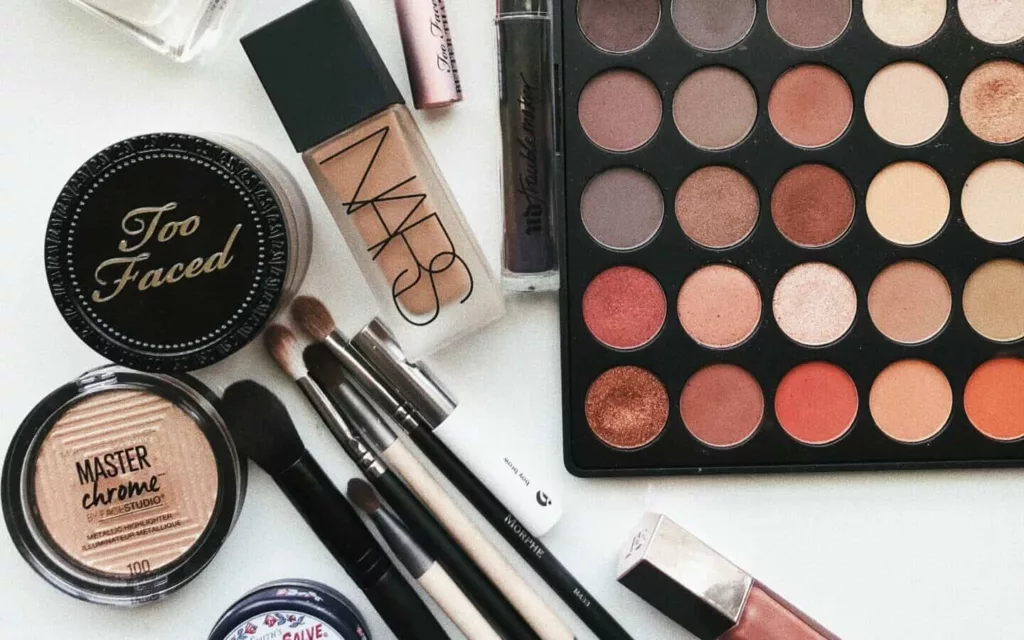 The most terrible part is that the subjects are not treated with pain medication. This is a fraction of the remorseless truth of the beauty industry. Home cleaning products go through the same testing procedures.
But if these tests are so brutal, why are they even used?
Turns out, researchers use these tests to monitor signs of general illness or specific health risks like cancer or congenital disabilities. These testing procedures go on for weeks or months. Another barbaric practice is "lethal dosage" testing. In such tests, the subjects are force-fed unhealthy amounts of dangerous substances that are fatal.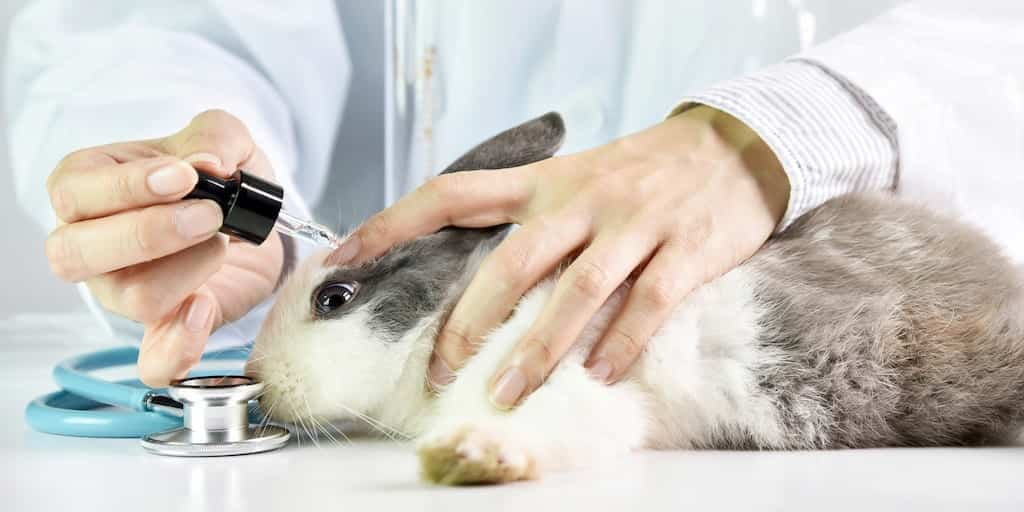 These practices are prohibited now, but the trauma inflicted on furries is quite harmful in the long run.
Some animals are fortunate to be rescued and adopted. Unfortunately, a considerable proportion of test subjects are killed after testing and quite brutally. For reasons obvious, we won't go into the gory details, but you get the idea of how utterly cruel can the beauty and cosmetics industry be.
Therefore, it is highly important to go cruelty-free. In a good vein, brands are forced to reflect on their practices by consumers and organizations such as PETA. The scenario is not too dismal as many brands now carry cruelty-free certifications, such as the Leaping Bunny logo.
Make sure you avoid using the brands mentioned below and instead opt for cruelty-free makeup brands like – 100% Pure, Glossier, Pacifica and e.l.f. Cosmetics.

---
Top 10 Makeup Companies That Test on Animals in 2022
There are many beauty brands that still test on animals and are not cruelty-free. Brands that test on animals used to be cruelty-free initially. However, in order to sell in foreign markets, these companies have taken a seemingly unethical route to things. If you still believe that these names are blameless, they aren't, at least not spotlessly so.
L'Oreal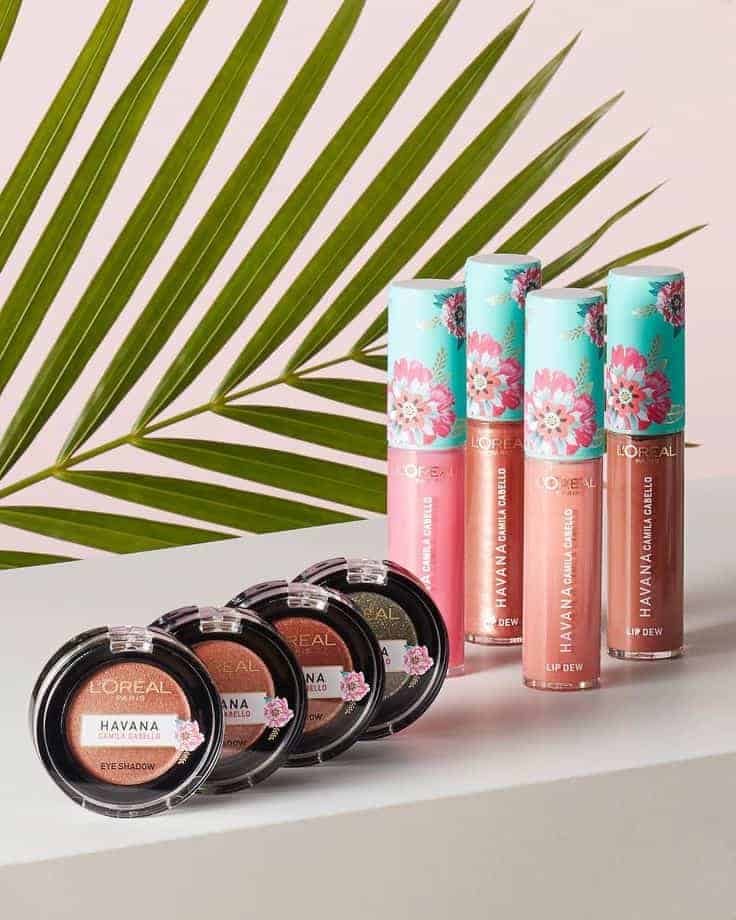 L'Oreal has a famously deceptive FAQ on animal testing. "L'Oréal no longer tests any of its products or ingredients on animals, anywhere in the globe," They do, however, market their products in China, where animal testing for foreign cosmetics is required. The brand had a bitter face-off with PETA as well in 2013. We have conducted an extensive fact-check and more about L'Oreal's credentials in this post, here. While we were not a big fan of the company because of this reason, we must give some credit to the brand for pioneering alternatives to animal testing.
---
Benefit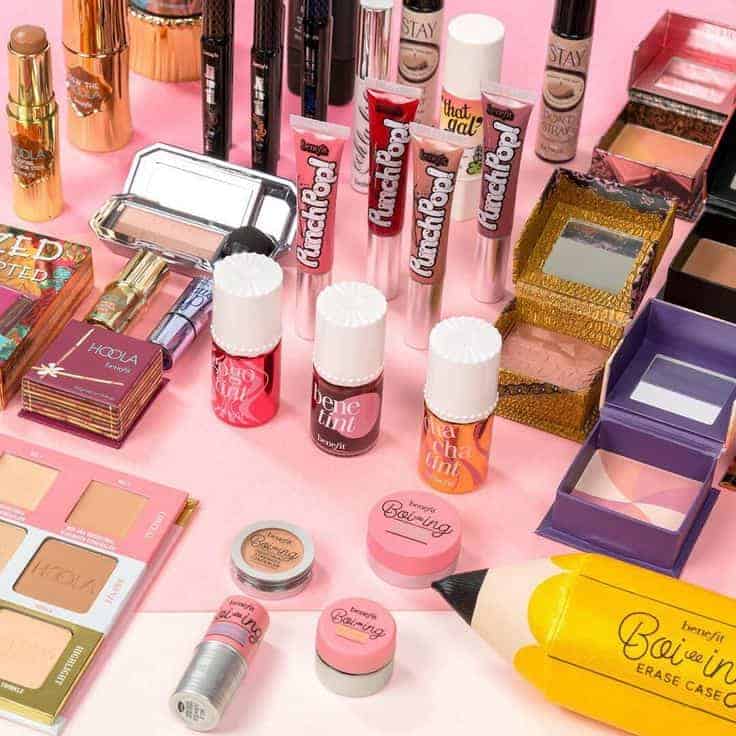 The benefit is another company believed to be cruelty-free, but it is not. Like L'Oreal, Benefit states that it does not conduct animal testing. However, this claim alone does not make it a cruelty-free brand. Benefit has admitted to paying third parties to perform tests on animals for their products sold in China. We would say the brand is not beneficial at all, and you know why. But, you can always write to the team and sign petitions for it to go cruelty-free.
---
Maybelline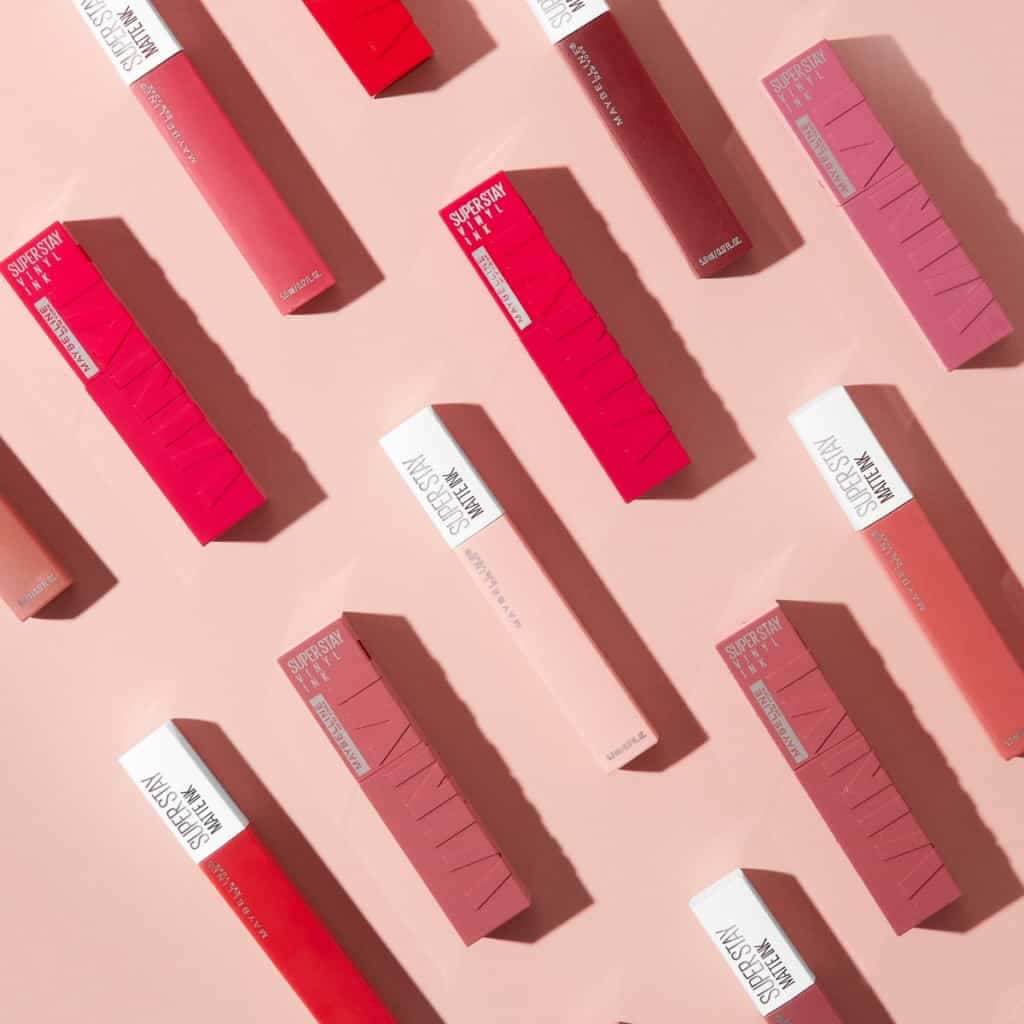 Maybelline follows the same policy as its parent company, L'Oreal. The brand's animal testing policy states that it doesn't test final products or ingredients on animals. Furthermore, no third parties test on their behalf unless compelled by law. However, their suppliers aren't included in this policy. This creates a bubble, where the details about the company's real operations are still not clear to the consumers.
---
NARS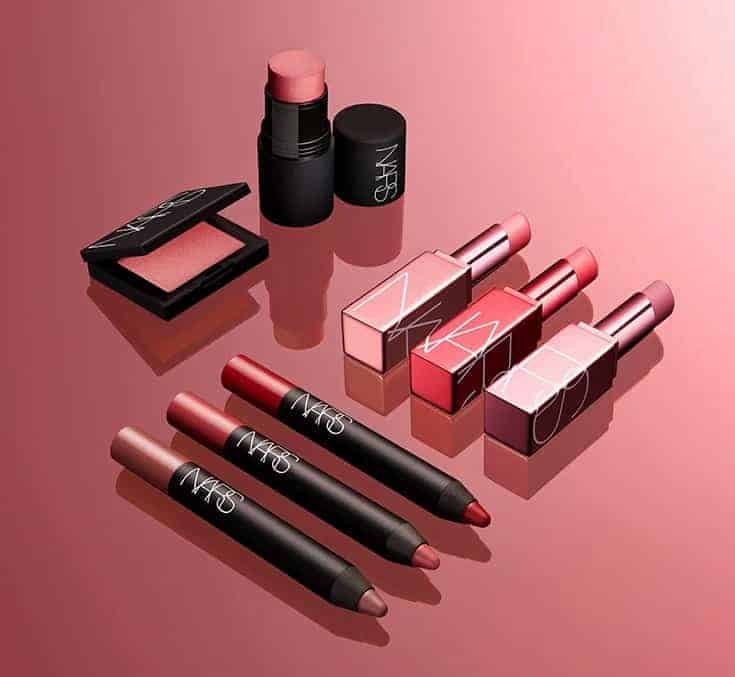 For years, NARS had been a cruelty-free go-to brand. Unfortunately, they modified their animal testing policy to suit their plan to enter the Chinese market. NARS will no longer test on animals unless it is necessary by law, implying that it is no longer cruelty-free. NARS might have some vegan products, but it is not cruelty-free certified, according to any organization.
---
Rimmel London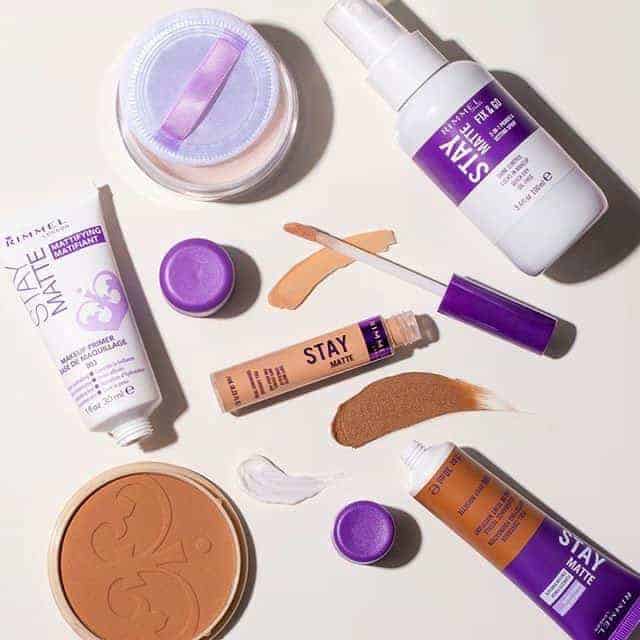 Rimmel London claims to be "anti-animal testing," yet their products are not cruelty-free because they are sold in China, like every other brand on this list. The company confirms that they do not test finished products on animals. However, the statement brings out some greenwashing tendencies as it admits to selling in countries where animal testing is legally necessary. Besides this, Rimmel London is not transparent about its ingredients and their sources.
---
M.A.C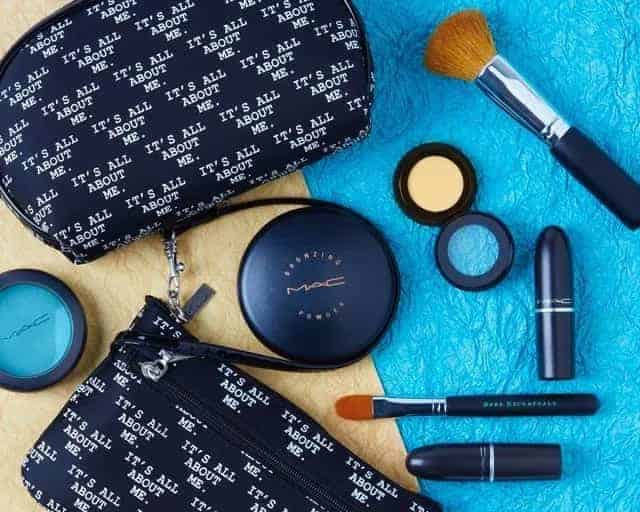 M.A . C is a famous makeup brand that is preferred by beauty enthusiasts for its quality and performance. Sadly, the company downplays its role in animal experimentation, despite suggesting that it is a completely cruelty-free company. MAC is owned by L'Oreal subsidiary Estee Lauder and is sold in China, where animal testing is required by law. It offers some vegan products, but that does not make it cruelty-free.
---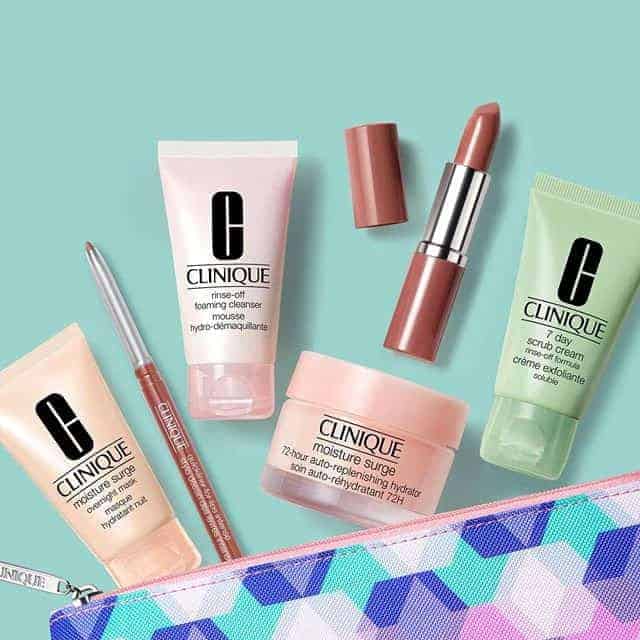 Clinique is a mid-priced skincare and makeup brand found at Sephora, Ulta, and various other outlets worldwide. An Estée Lauder subsidiary, the company's official animal testing policy is to test on animals only when legally obliged, such as in mainland China. Clinique may test on animals directly or via a third party. Even though it claims not to test on animals, they do so.
---
Giorgio Armani
Giorgio Armani is another L'Oreal subsidy. Giorgio Armani is not cruelty-free, and neither is their parent firm. While their website claims that "Giorgio Armani does not test its products on animals," it is a false claim. Because Giorgio Armani's products are offered in mainland China, they are not cruelty-free since they are subjected to animal testing. The brand is also not certified by any organization.
---
Avon
Avon claims to be the first major makeup brand to stop testing animals nearly 25 years ago. However, it continues licensing and paying local officials in China to test makeup goods on animals to sell them in the market. Even though the company is not owned by a parent brand that conducts animal testing, it is not cruelty-free certified.
---
La Mer
Estée Lauder owns La Mer, a luxury makeup and skincare brand. Like its parent, La Mer conducts animal testing where the law demands it. The brand's items are not cruelty-free because they are sold in mainland China.  They offer some vegan products but are not cruelty-free certified. La Mer products are manufactured from top-quality ingredients, but their alternatives can be found in the face of products from 100% Pure, which is a completely ethical brand. 
---
How Do I Know if My Makeup is Tested on Animals or Not?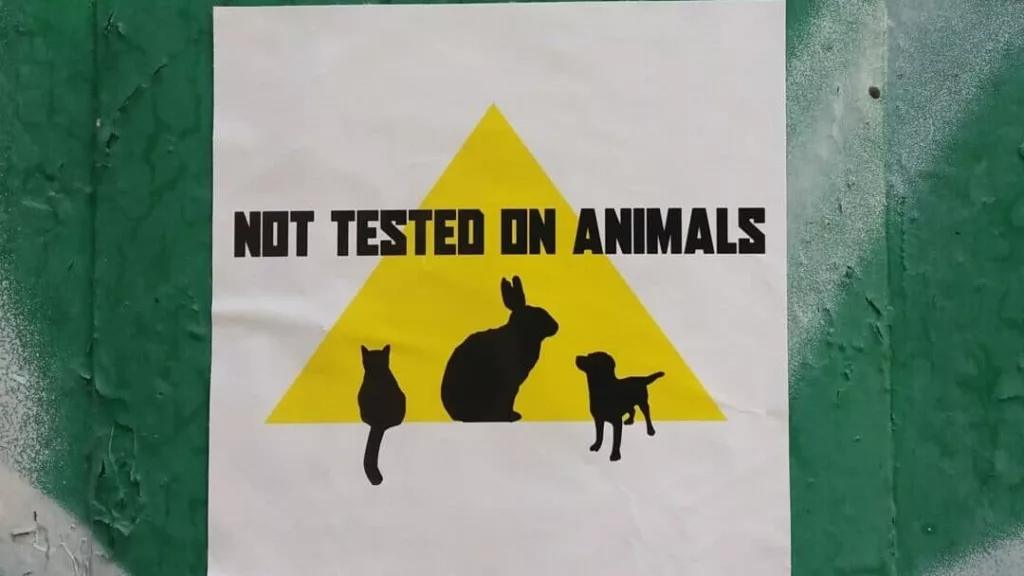 Many makeup and beauty products such as facewashes and hair dyes feature the words vegan and cruelty-free. But just featuring the terms on their policy list and products is not enough.
The use of the term "cruelty-free" is still unregulated. It can e difficult for consumers to distinguish between ethical and non-ethical brands as testing standards vary across countries. We've tried to simplify the jargon for you in a few points so that you can decide to continue buying from 'deceptive' brands or not-

Product Research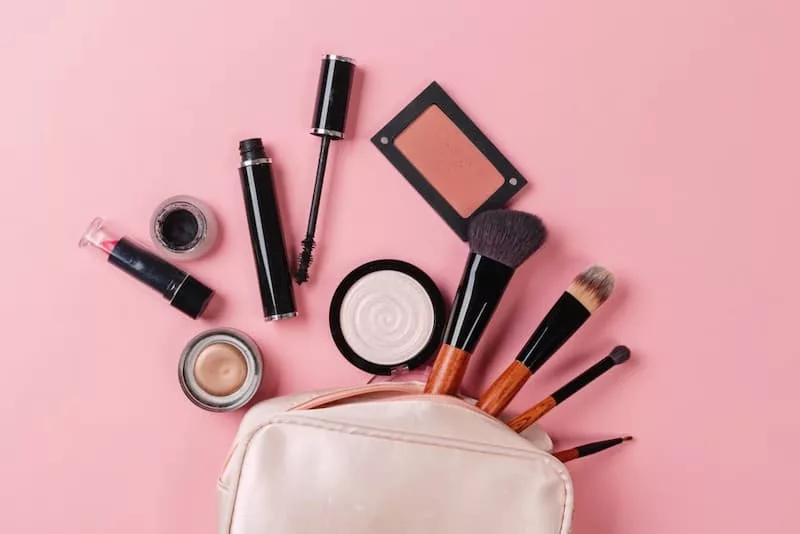 The first step to making conscious, greener choices is extensive research. The internet is an excellent source for a quick fact check.
Despite many hoaxes doing the rounds, you can always refer to blogs like ours for quick updates on the most reliable and ethical beauty brands. Eco Wiser also offers a Chrome extension for the best product-based recommendations that are thoroughly checked by our team.
Review the Brand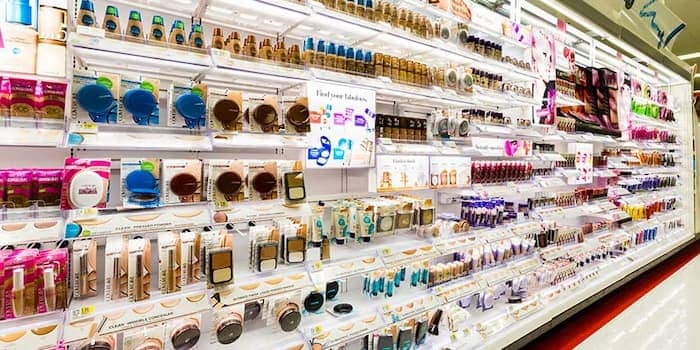 Cruelty-free firms will proudly display their certifications on their websites.
If you have any doubts about a brand's legitimacy, look at the FAQs or About Us page on their website. These pages should give you the information you require
Always double-check their parent company if the information appears to be ambiguous. While some smaller brands may not do testing, they are frequently owned by larger corporations.
Look for the Leaping Bunny Logo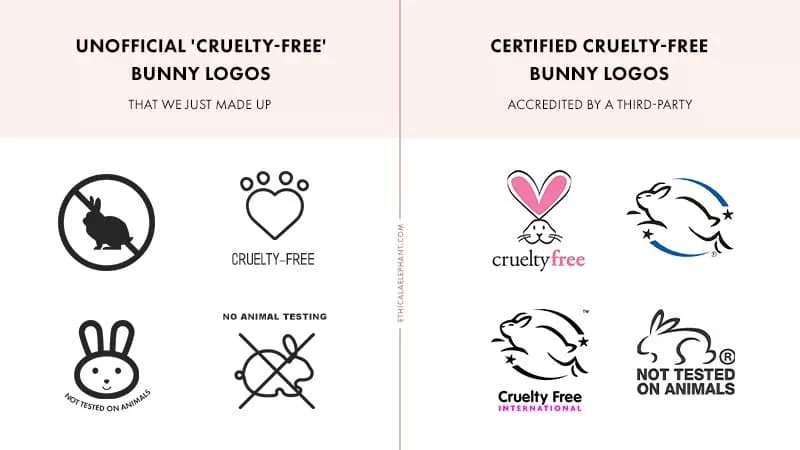 This is the simplest way to determine whether or not your product is cruelty-free. Leaping Bunny, PETA, and CCF (Choose Cruelty-Free) are the three organizations that strictly regulate their certified brands.
When you see any of these logos, you can be confident that the brand is cruelty-free. Beware of any false logos you see on the internet from organizations with questionable credentials.
Furthermore, labels that say "no animal testing" or "cruelty-free" are meaningless. These statements have no legal definition and are used without official approval by makeup companies that test on animals.
Email and Petition Companies for Change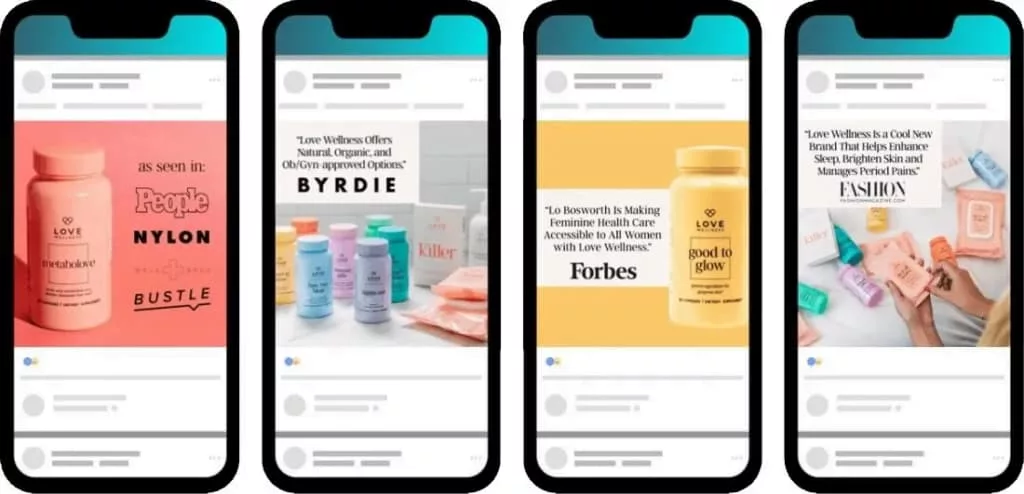 This might need a little more effort, but companies with nothing to hide will be transparent about their products. Take the call to drop a mail in their inbox or write to them via their suggestions page. The right ones will have no trouble supplying you with evidence to back up their claims.
---
What are the Alternatives to Animal Testing?
The beauty industry has been exploring and adopting various alternatives to animal testing in order to meet consumer demands for cruelty-free products. Here are some of the alternatives that have been developed and implemented:
In vitro testing: This method involves conducting tests on human cells or tissues grown in a laboratory setting. Scientists can simulate the effects of products on skin, eyes, and other organs to assess safety and efficacy. In vitro tests can include techniques like cell cultures, tissue engineering, and organ-on-a-chip models.
Computer modelling and predictive toxicology: Advanced computer models and simulations can predict the potential toxicity and effects of cosmetic ingredients. These models use vast amounts of existing data on chemical structures, biological pathways, and toxicity profiles to make accurate predictions without the need for animal testing.
Human-based clinical studies: Cosmetic companies can conduct clinical studies directly on human volunteers. These studies involve patch tests, skin biopsies, and other non-invasive methods to evaluate the safety and effectiveness of cosmetic products. This approach provides real-time data on human responses.
Use of existing data and ingredients: Many cosmetic ingredients have already been extensively tested for safety, and their effects are well-documented. Cosmetic companies can use this existing knowledge to formulate products without the need for additional animal testing.
Alternative testing methods recognized by regulatory agencies: Several alternative testing methods have been validated and accepted by regulatory bodies. For instance, the European Union banned the sale of cosmetic products tested on animals and encourages the use of alternative methods, such as those approved by the European Union Reference Laboratory for Alternatives to Animal Testing (EURL ECVAM).
It's important to note that while significant progress has been made, the complete elimination of animal testing in the beauty industry is still a work in progress. However, with advancements in technology and growing consumer awareness, the industry continues to invest in alternative testing methods to reduce and eventually replace animal testing.
---
Our Take on Makeup Companies That Test on Animals
It's not challenging to steer towards an ethical course, especially when it comes to non-essential items like cosmetics.
Keeping up with animal rights organizations, their official logos, and certifications is a fantastic way to remain on top of everything. You can also check out trends like clean beauty and blogs like ours to stay abreast of which makeup companies test on animals and which of them don't.
It pays to do your homework the next time you want to know if a company is truly cruelty-free and can stay away from companies that test on animals.
As we believe that clean and ethical beauty is everyone's right, including that of animals, we endorse ethical makeup brands instead of those makeup companies that test on animals. After all, it's 2022- and animal testing is so not cool.
---