In today's world, people turn to their favorite YouTube and Instagram influencers with the "perfect skin" for product recommendations rather than seeking help from expert dermatologists. This results in "Stans" (no, not short for Stanley) who are likely to follow these influencers blindly without knowing the details of the product.
When it comes to cleansers, the Cetaphil cleanser is a popular choice as it is mild and good for sensitive skin. But is Cetaphil cruelty-free and truly sensitive to our furry friends?
Here's a not-so-fun fact- every year around a hundred million animals in the United States are harmed in the process of animal testing, which includes burning skin, drugging, poisoning, and various procedures that cause trauma, diseases, or even death to the animals. It is solely for human safety testing purposes.
Cruelty-free products are making way for a future where no animal needs to be harmed for our skin care. As more people have started worrying about animal welfare and gaining consciousness of their choices, there have been concerns about Cetaphil's animal testing policy.
The most important question you should be asking yourself is – is Cetaphil cruelty-free? Keep reading to learn the truth about Cetaphil. At the end of our cruelty-free check, we also have a list of 7 cruelty-free skincare brands you can opt for.
Is Cetaphil Cruelty-Free?
Cetaphil is not cruelty-free. Owned by Galderma, a company known to test on animals where required by law, Cetaphil's stance on animal testing is further complicated by its presence in the Chinese market, where animal testing is mandatory for imported cosmetics. While some of Cetaphil's products may not contain animal-derived ingredients, the brand's overall practices prevent it from being classified as cruelty-free.
Moreover, Cetaphil lacks certifications from recognized cruelty-free organizations, further solidifying its non-cruelty-free status. Consumers seeking ethical products are advised to consider this information when making purchasing decisions.
Unlock Your Savings with Exclusive Offer Coupons
Save big while shopping for sustainable products! Grab your exclusive coupons today!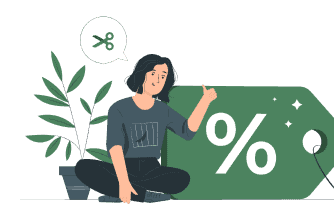 Where is Cetaphil Made?
It is a sad reality to learn that this brand, which creates effective skincare products, is not cruelty-free. Cetaphil, like its owner company Galderma, has an animal testing policy that conducts tests on animals when required.
Cetaphil products are manufactured in Canada and then shipped to various other countries. A major consideration is that it increases the product's actual price. If you purchase a Cetaphil product in Canada, it would be much cheaper because, in other countries, there would be an additional shipping charge.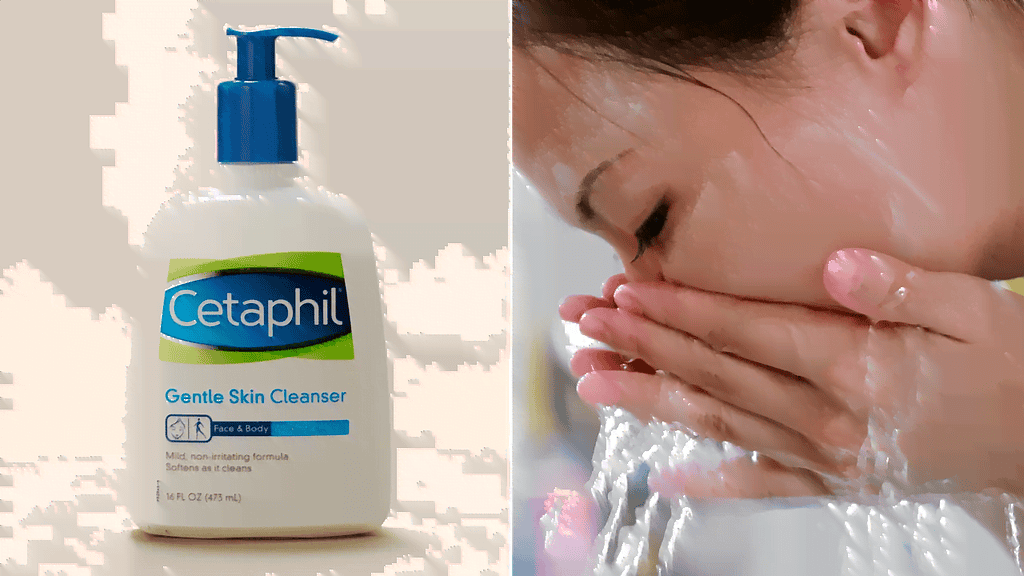 Cetaphil says that animal testing is not performed on products made in Canada which develops a controversy because it suggests that they test on animals only when required by government regulations.
Does Cetaphil Test on Animals in 202?
Unfortunately, Cetaphil products are not completely cruelty-free. The website states that Cetaphil products aren't tested on animals, which can prove to be deceptive and a greenwashing tactic.
In a statement elsewhere on the website, however, it is mentioned that the products are not completely cruelty-free, and health authorities can test the products on animals before they go on the market, as is still the case in China. As a result, it cannot be considered truly cruelty-free as it still sells products in countries where it is required by law.
Is Cetaphil Sold in China?
Cetaphil products are widely available in China, especially on the online market. Pre-market animal testing has to be conducted for all imported products, and sometimes even post-market testing is done based on consumer complaints. To be certified as a safe brand in Mainland China, brands must test their products on animals according to government constraints
However, there is an option for companies to avoid China's pre-market animal testing by manufacturing their general cosmetics, but Cetaphil hasn't indicated that it has done so.
Is Cetaphil Vegan?
Cetaphil states that its products do not contain any type of animal-derived ingredients, but it is definitely not cruelty-free. As for being vegan, the matters are certainly more fishy for Cetaphil and the ingredients used in its products.
A product is actually vegan if the products and their ingredients are not used for animal testing anywhere in the world.
Vegan products can be identified by a 'Certified Vegan' logo. However, the struggle is real when you find products with a vegan label on them, but you just have to examine the ingredients to figure out whether it's truly vegan-friendly.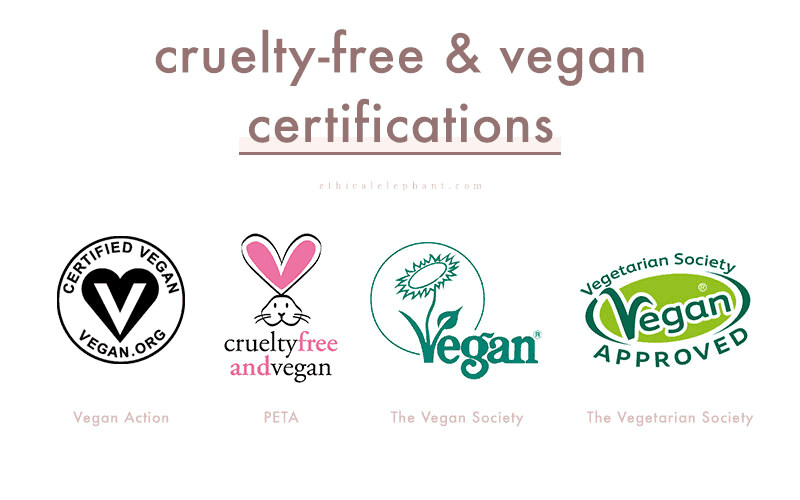 Y
You may have presumed that most major companies are looking out for alternatives to cruelty to animals, but surprisingly there are still many brands that test on animals via third parties.
Cetaphil states that its products contain "a few" non-vegan elements. As a result, we only have the option of checking the ingredients list of each Cetaphil product and then doing our own analysis to determine whether it's vegan.
You might feel hesitant about weaning yourself from a skin care product you've been using for years. To ease separation anxiety we have curated a PETA-certified cruelty-free list of alternatives to Cetaphil.
7 Cruelty-Free Alternatives to Cetaphil Products
Finding skincare and makeup products that have not undergone animal testing has become a difficult task as there are still many brands like Maybelline that test on animals
Animal lovers aren't just concerned with doing right by their furry buddies; they also want to purchase high-quality beauty products
These cruelty-free alternatives work the same or even better– and the best part is that no animals were harmed. All these brands are also vegan, so you do not have to spend a lot of time going through the ingredients and reading the fine print. We do it for you, so that you can sit back and shop slow without being deceived.
Start making the right choice and living more sustainably by adding the free Be Zen Extension which offers a range of affordable greener alternatives.
Acure is a skin and hair care brand that consists of products made from organic plant and food-based components. It is 100% vegan and follows only sustainability practices. Their products contain superfruits and herbs such as acai, blackberry, rosehip, and are free of harmful chemicals. As part of Acure's commitment to the environment, the company develops solar and wind-powered facilities to produce its products. Their suppliers do not support animal testing even if it is required by law.
---
---
Derma E has a page indicating the ingredients including activated charcoal, argan oil, and many more. The brand is committed to upholding sustainability and ethical standards, which is why it goes for the most optimal methods to produce, procure and package its products. Their products are not tested on animals by their suppliers or third-party laboratories and are not sold in China. Derma E is also a PETA-approved brand and 100% vegan.
---
Facetheory believes in a cruelty-free world and is completely transparent about the ingredients used in its products, to create a positive skincare regime. Their products are manufactured in the UK and are 100% vegan and cruelty-free. Facetheory also uses completely recyclable items like amber glass and aluminum. Committed to reversing toxic beauty and replacing it with ethical and sustainable regimes, this PETA approved brand is checking all the right boxes when it comes to skincare!
---
The Mother Dirt skincare line was founded in 2015, challenging long-accepted concepts of public health. This unique brand added live-cultured bacteria into its sprays and lotions. Mother Dirt's skincare products are biome-friendly that repair and maintain good bacteria. It is proven and confirmed that the products made by Mother Dirt are 100% vegan and cruelty-free. Their products are not made from animal or animal-based ingredients and animal testing is not conducted. Mother Dirt is also included in the PETA cruelty-free list.
---
Be it skincare or makeup products, Tarte is taking the lead in the beauty industry. All their products are made with the best ethical practices and natural ingredients that are genuinely good for skin. The products do not contain any parabens, gluten, synthetics, or sulfates. Tarte is cruelty-free, and does not subscribe to animal testing in any respect, whether it is required by law or not. However, the brand isn't 100% vegan as some of its products contain carmine and honey. It does have a special vegan collection, which you can try out.
---
Plum Goodness is a PETA-certified cosmetics brand that contains 100% vegan beauty products. Plum's skincare products are created to protect, repair, and nourish with the help of natural ingredients. It became a well-known brand because of its transparency of ingredients and the quality of its eco-friendly skincare range. None of their products contain phthalates or parabens. The brand also has PETA's seal of approval for being authentically cruelty-free!
---
The Final Verdict – Is Cetaphil Cruelty-Free or Not?
Today, consumers can easily check the animal testing policies of their favorite brands. The interest in cruelty-free and vegan products has been increasing. People are now aware that they can make use of high-quality skincare and make-up products without causing harm to animals.
Cetaphil does not have Leaping Bunny or PETA certification which provides the answer to your question "is Cetaphil cruelty-free?"
To help you make the sustainable choice, there are browser extensions that direct you to some of the best sustainable and cruelty-free alternatives while helping you save a bunch.
The Ecowiser chrome extension can be your ideal shopping assistant that recommends the best ethical, affordable, and sustainable brands for any vertical. Our partners are meticulously tested for all the ethical standards and certifications they claim to have, thus saving you from putting your money in the wrong place.
Want to read more like this?
Get similar stories and a free sustainability checklist delivered to your inbox.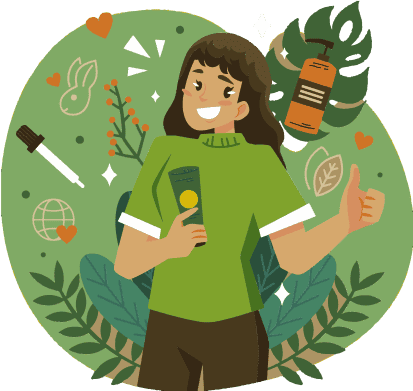 Get similar stories and a free sustainability checklist delivered to your inbox.