have you ever wondered about L'Oreal's stance on animal testing? Does L'Oréal Test on Animals? Well, let's break it down. L'Oreal, the well-known beauty brand, has been under scrutiny for its history of testing cosmetics on animals. It's a sensitive topic that raises concerns among many people who care about animal welfare. However, it's important to note that L'Oreal has been taking steps to change its approach.
They have been investing in alternative methods and working towards eliminating animal testing altogether. In this discussion, we'll explore past controversies, the progress made, and the current efforts by L'Oreal to find more humane ways to ensure product safety. So, let's dig into this complex issue together!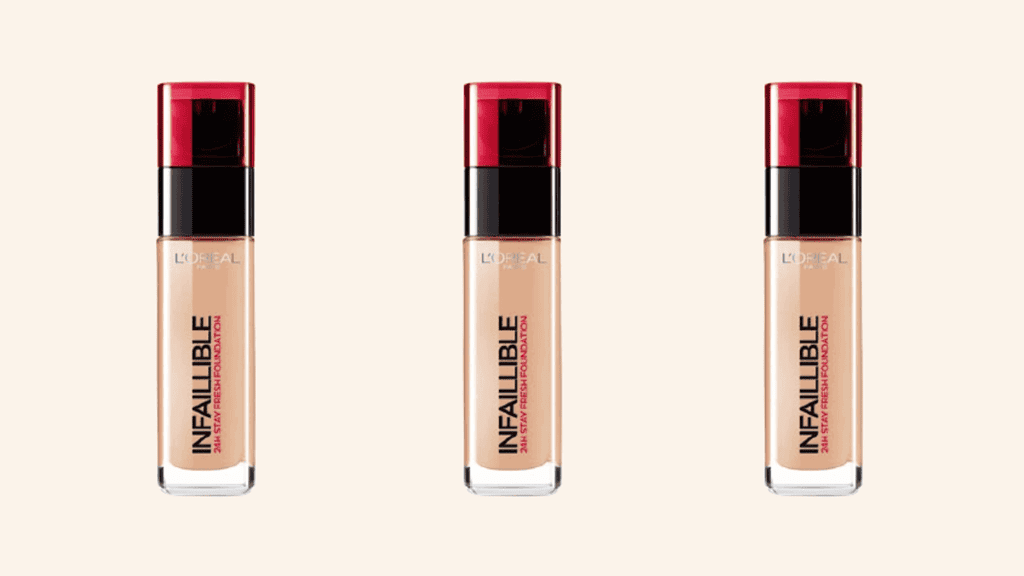 We have already discussed how leading makeup brands can still deceive users by greenwashing and posting deceptive statements on their websites which might seem like they care about animals and are against animal testing. However, certain marketing decisions reveal otherwise. Even though brands such as Revlon have their own cruelty-free range of products, they still sell in China, a nation that mandates animal testing by law.
Does L'Oréal fall in the same category of a high-profile deception? Is it still testing on animals in 2022? Are their cosmetics vegan and ethical? And if, not then are there alternatives that give the same finish as L'Oréal, but are cruelty-free and Leaping Bunny certified?
In this reveal it all, we will revisit one of the most popular makeup drugstore brand and how animal testing still persists despite several people taking a turn against it. We will also dwell upon some brands which are doing it right and some which are not. Let's find out if L'Oréal is part of the latter group or not by taking up the question- does Loreal test on animals?
The Brief Origins of L'Oréal
L'Oréal is a French beauty brand founded in the early 20th century. It originally began as a hair dye formula (which explains why L'Oréal is one of the leading brands in the hair care industry) and was established by Eugène Paul Louis Schueller, a young and enterprising French chemist. The brand began to cater to the trend of hair dyeing at that time when women wanted short, blonde hair. Schueller gave the world a formula that was safe to use.
Later, the brand's hair coloring products became a rage as they were inspired by the long-hairdo popularized by the French starlet Brigitte Bardot. It was in the 1970s that the brand became an identifier of self-esteem, coining the tagline 'Because I am worth it.'
It was in the 1990s that L'Oréal made its foray into skincare and makeup. By the 2000s, the supergiant was taking a 'turn at the millenium' as it continued to expand to global locations, making the brand a household name. The brand has a litany of popular celebrities who endorse its products including Aja Naomi King, Aishwarya Rai Bachchan, Camilla Cabello, Celine Dion, and last but not the least, Amber Heard (oh no, but this is just the beginning).
L'Oréal swears by upholding feminism and values of sustainability through its lineup- but is there something we don't know about that we should?
Want to read more like this?
Get similar stories and a free sustainability checklist delivered to your inbox.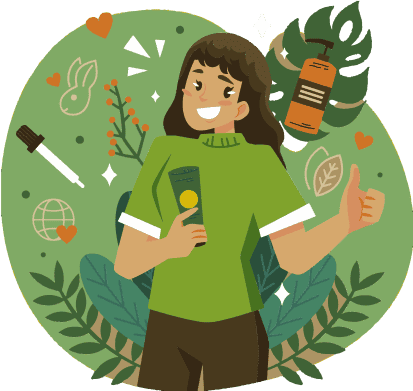 Get similar stories and a free sustainability checklist delivered to your inbox.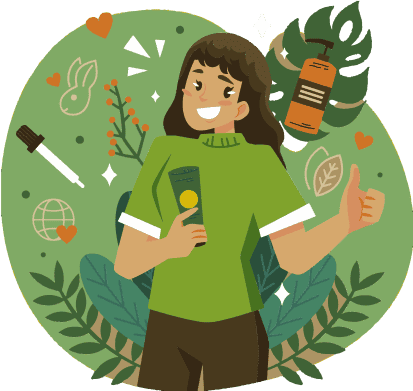 Is L'Oréal Cruelty-Free? Does It Test on Animals?
When we visited the brand's website, we found the following statement-
"At L'Oréal, we care for animal welfare and we do not test on animals. We are for beauty with no animal testing."
Which sounds pretty…dope and very considerate. At L'Oréal also claims that its products are tested in its Episkin labs located in various global haunts such as Brazil and China. The brand has an impressive timeline recording its various attempts to overcome animal testing, the latest addition being that it ships cruelty-free products such as shampoos, make-up products, and shower gels to China from May 2021.
However, we did spot something fishy despite the brand's glowing claims of funding research advent that can fully eliminate animal testing. Take a look at the following paragraph from the company's official website-
In 1989, L'Oréal completely ceased testing its products on animals, 14 years before it was required by regulation. Today, L'Oréal no longer tests its ingredients on animals. L'Oréal no longer tolerates any exception to this rule.
Certain health authorities may nevertheless decide to conduct animal tests themselves for certain cosmetic products, as is still the case in China. L'Oréal is the most active company working alongside the Chinese authorities and scientists for over 10 years to have alternative testing methods recognized and permit cosmetic regulation to evolve towards total and definite elimination of animal testing. 
But does it fully answer the question- does L'Oréal test on animals?
As Loreal sells its products in Mainland China where animal testing is still required by the law, despite its efforts to transition to a more ethical option, it is not cruelty-free. While some of the company's products can be cruelty-free, it does not mean that the brand as a whole will subscribe to the same. For this reason, L'Oréal cannot be classified as cruelty-free in any case.
The same goes for L'Oréal's subsidiaries such as Maybelline, Mixa, Dark and Lovely, Muggler, Azzaro, and Shu Umera. While Garnier has turned cruelty-free after being approved by Cruelty Free International, the same cannot be said of other L'Oréal subsidiary brands.
Is L'Oréal Vegan?
While the company does offer some vegan products that are cruelty-free, it cannot be said that the brand as a whole is vegan. As L'Oréal still performs animal testing despite its efforts to achieve otherwise, it is not vegan.
But will all this discount the fact that L'Oréal has indeed attempted to lead research advents that can phase out animal testing?
The answer is an uncomfortable terrain between yes and no. Because, despite the brand's acknowledgment that China has an animal-testing policy in place, it still sells there. The company has claimed that it is continuously collaborating with Chinese scientists to overcome animal testing and replace it with more ethical products, but it does not change the fact that despite reservations L'Oréal has still continued to sell in a country that necessitates animal testing.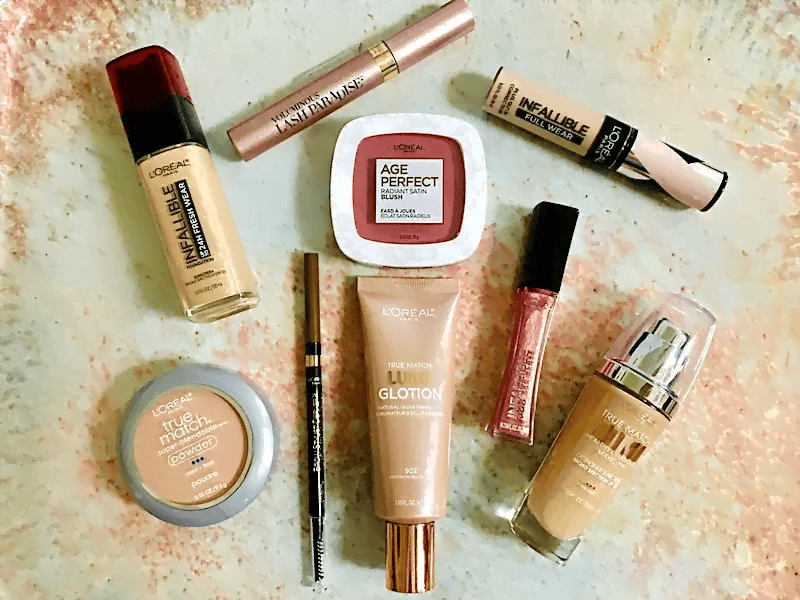 The statement on the company's website is not your classic case of Greenwashing, but still phrasing the truth in deceptive words such that it is said, giving the impression of the otherwise to an unassuming consumer is also an example of greenwashing. See what we did there- we said it without actually making it seem like we did say so.
While L'Oréal should be appreciated for its efforts to pioneer research in clean and green beauty, it is still not eligible to be called completely vegan and cruelty-free. But if, you still want to try cruelty-free products from the brand- you can go ahead, but please know that it isn't the same as the brand being cruelty-free and vegan.
Also, recently, a user pointed out the fact that even if some products are stamped as 100% vegan, the certification is not authentic and fools the customers. The issue of mislabelling is rife in the beauty industry, this is why you should keep a tab on PETA's Do test and No test lists or a Leaping Bunny certification to ascertain if the product is indeed ethical as it claims or not.
The Shadow Side of Makeup- How Animal Testing is the Norm of the Beauty Industry?
Sadly enough, while several countries have banned animal testing and brands have taken the initiative to stop the dastardly process, several regulations still allow products to be tested on animals. China has also relaxed some regulations but still, animal testing is a must to establish that a product is safe for use.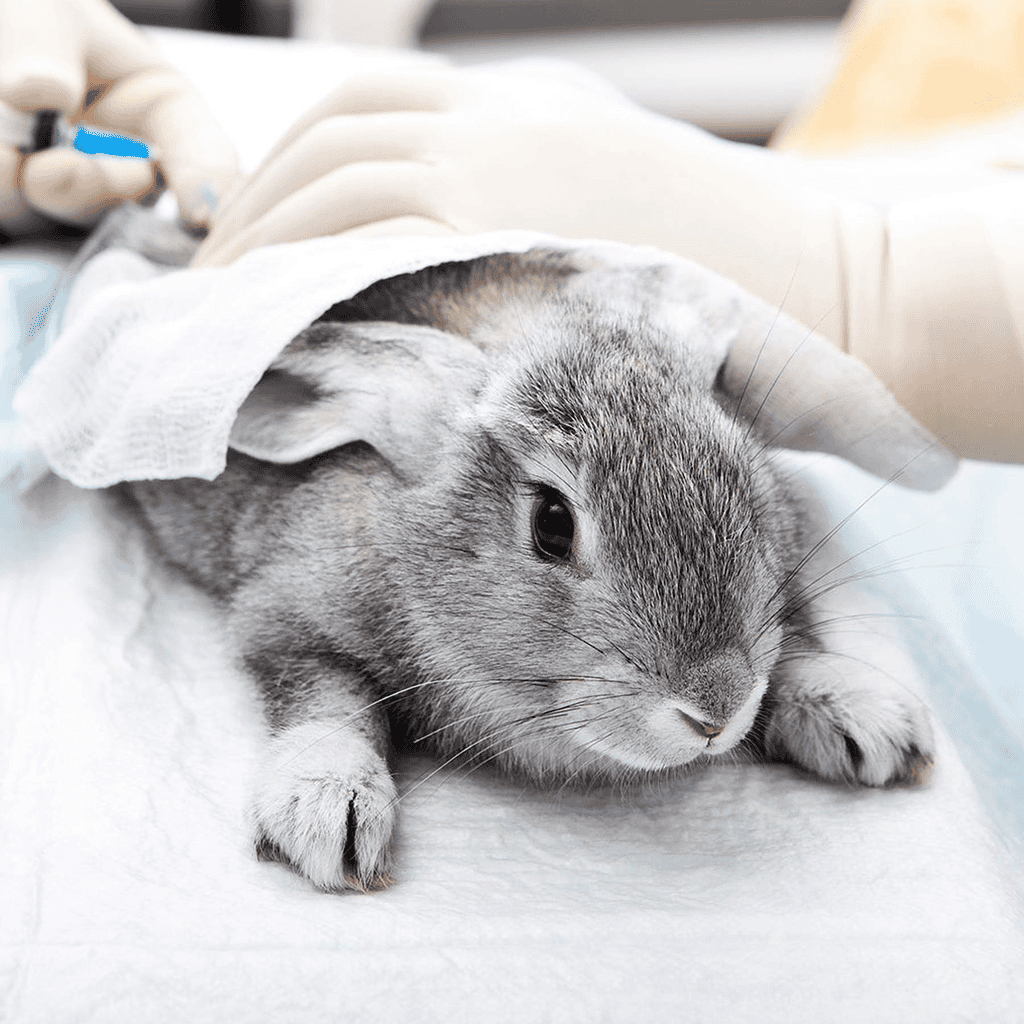 However, we consider animal testing and product safety an oxymoron. If a product is lethal enough to cause skin infections, rashes, and burning on animals- then how can it be designated safe? Moreover, animals are subjected to a high threshold of pain and anxiety when they are kept in testing facilities. Several animals lose their lives during the testing process, which is enough proof to establish why animal testing should not be performed anymore.
The actual problem here also lies in the loopholes of existing regulations. The US FDA Act does not explicitly advise against animal testing, it just features a clause that surreptitiously tells manufacturers to establish that their products are safe. Even humane methods of testing do amount to harm, and this is where the regulation itself is a classic case of greenwashing- where manufacturers are still given free rein to test on animals despite the USFDA supporting the Animal Welfare Act.
Which Brands Still Test on Animals in 2023?
It's true that as we progress towards the norms of ethical beauty alternatives, we still grapple with some known brands that still test on animals in 2022. The tussle between progressive ideas and marketing profit is not a new one. However, companies can afford to go cruelty-free, as is apparent from the examples of Fenty Beauty, Rare Beauty, E.L.F., and others.
Still, several well-known brands still feature on PETA's 'Do Test' list, which means that despite their deceptive messages espousing the cause of environmental ethics and cruelty-free beauty, they still sell in countries that test on animals or they actually test on animals. Having a vegan lineup might not salvage these brands which have already been paying third parties to test on their behalf. L'Oreal is one of these brands that are not cruelty-free at all and still pays third parties to conduct tests in order to sell in countries where animal testing is required.
The following brands are still testing their products on animals in 2023. The list includes-
Benefit
Clinique
Estée Lauder
Makeup Forever
Maybelline
OPI
Victoria's Secret
L'Oreal
NARS
Rimmel London
Best 6 Cruelty-Free Alternatives for Makeup and Haircare
A large number of manufacturers had been cruelty-free before expanding into the Chinese market. However, it doesn't mean that all apples are rotten in this basket. There is a fair share of manufacturers, brands, and celebrity-owned enterprises that take the 'No animal testing' clause seriously. We have curated a short list of 6 clean beauty brands that are certified and have PETA's approval by featuring on their No Test list.
1. Too-Faced
Founders Jerrod Blandino and Jeremy Johnson's brand does not test on animals and has confirmed that it is cruelty-free. Too-Faced formulations are safe and gentle on the skin and do not harm any animals.

The brand should be appreciated for not giving in to expansion decisions in countries where animal testing is mandatory. You can shop for Too-Faced products on Sephora, Ulta, and their official website, here! Their products are also available on Amazon!
Buy Now
2. Briogeo
Briogeo's products are gentle on the scalp and deliver awesome results while being cruelty-free and healthy. The 6 Free formulated products are gluten-free in addition to being vegan and Leaping Bunny certified.

You can check out their range over here and shop for it at Sephora, Ulta, and Amazon! Check out their No Despair Repair range and smoothie sprays right now!
Buy Now
3. Carol's Daughter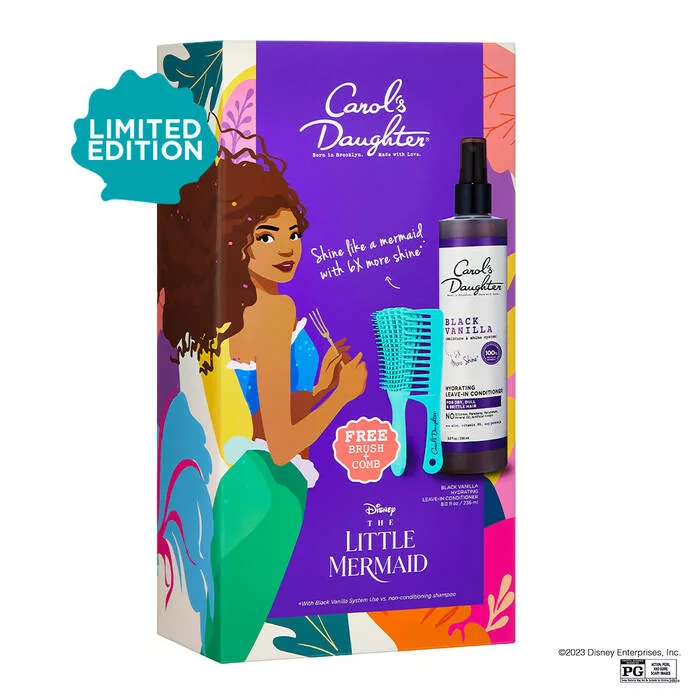 This brand offers a one-stop solution to all your beauty concerns- from hair to skin to your body. You can trust Carol's Daughter products to stick to their commitment to safeguarding nature along with promoting healthy beauty. Embody body beautiful with their range, especially their Angel Food Cake Body Cream.

Their products are available on their website and on Amazon too. Don't forget to drop a product or two in your cart!
Buy Now
4. Auric
According to the brand's statement- it is about trends and not fads. Swearing by these maxims Auric Beauty's range of cosmetics delivers cruelty-free care at your convenience. You can try their products by ordering them directly from their website. Their formulations are paraben-free and long-lasting.
Buy Now
5. Charlotte Tilbury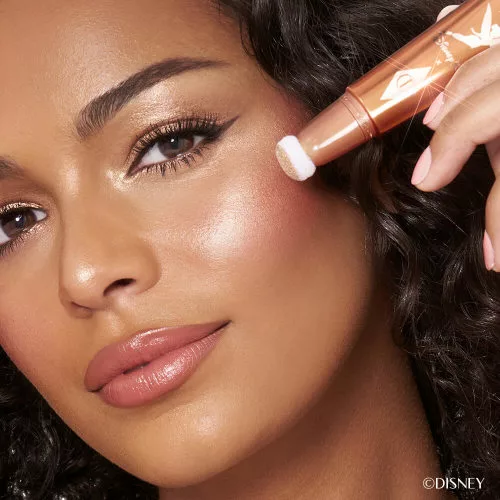 This luxury makeup range is led by purpose. Established by the famous British makeup artist, all of Charlotte Tilbury's products are cruelty-free while providing you maximum coverage, glam, and glitter. All their products are available on a variety of platforms including Amazon.
Buy Now
6. Milk Makeup
Milk Makeup features on PETA's No Test list which means that all their products are vegan, cruelty-free, and crafted with care. their Bionic Glowing Skincare set is a steal deal that delivers conscious beauty without any guilt.

You can grab their products from the company's official website and Amazon!
Buy Now
What do We Think About L'Oreal and Cruelty-Free Makeup?
We always favor cruelty-free makeup because ethical, healthy, and safe. Major beauty brands like L'Oreal should take cognizance of cruelty-free beauty and the ethics that drive it. While their attempts at research are admirable, they are still guilty of greenwashing to some extent. Consumers should compel brands and ask them to change their policies accordingly to pioneer ethical and green consumerism in spirit.
Interested in diving deeper into the sustainability standards of leading brands? Explore our brands page now to discover how companies are making a difference for our planet!
Want to read more like this?
Get similar stories and a free sustainability checklist delivered to your inbox.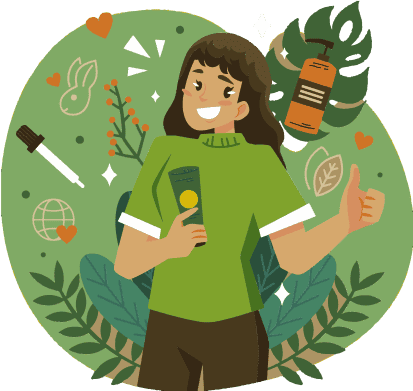 Get similar stories and a free sustainability checklist delivered to your inbox.