There is nothing more peaceful and soothing than a long relaxing bath. When you're just trying to relax your mind, clean yourself and smell good, you may not care about what's in your body wash or even what you're washing down the drain. However, it's equally important to know precisely what you expose your skin to.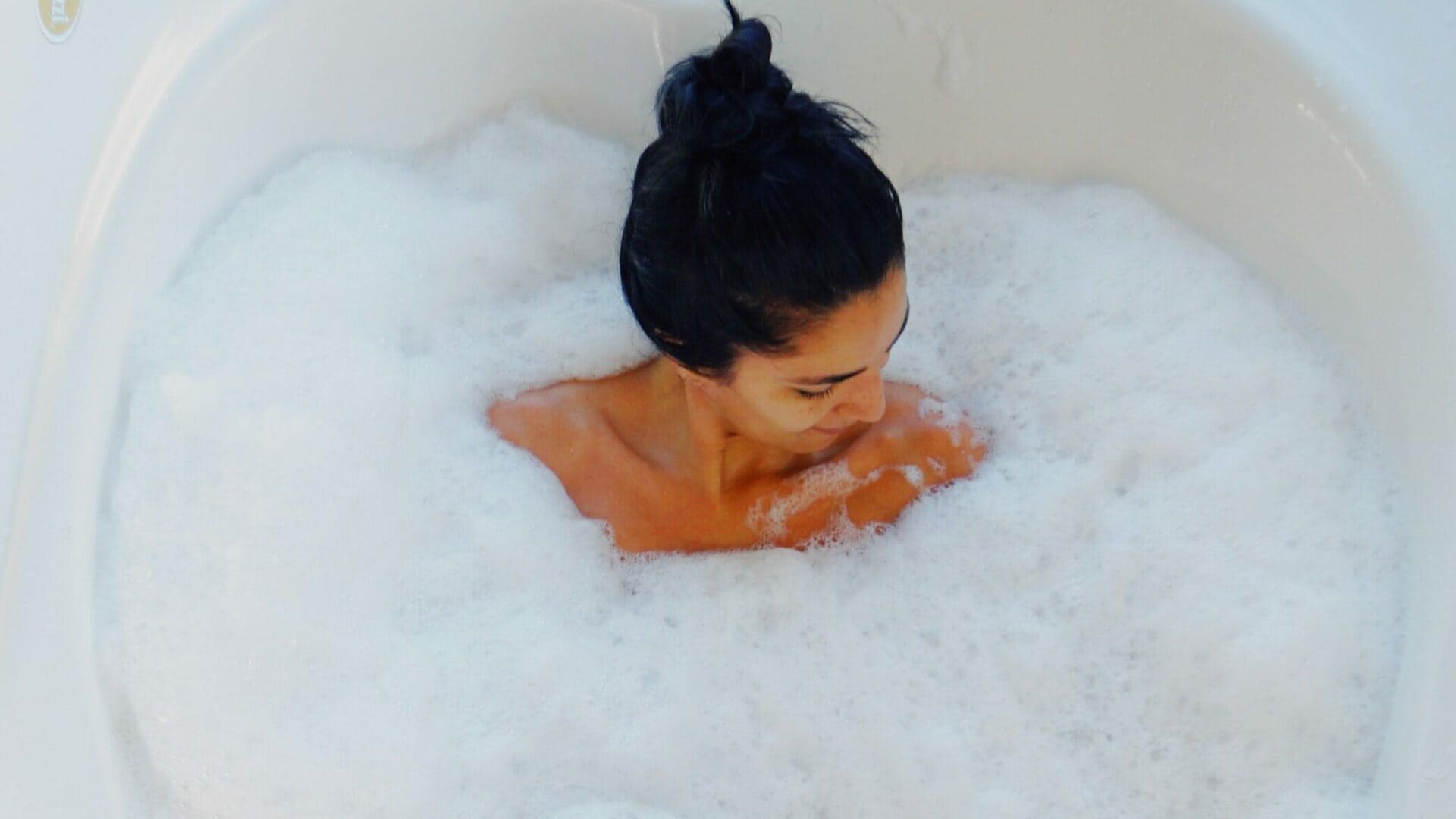 It's best to splurge on an organic body wash that nourishes and hydrates your skin without removing it from its natural oils and scents—replacing out your regular body wash, which has been in your bathrooms for as long as you can remember, with a natural, eco-friendly organic body wash. Some popular body washes contain substances that might trigger allergies, affect hormones, and cause skin irritation. Rather than utilizing harsh chemical formulae, consider choosing products made from organic materials.
As a result, we've compiled a list of the best organic body wash brands that enhance natural body washes that leave us cleaner than before and come with trustworthy certifications. These are generally vegan and non-toxic, as they are made using organic and natural components. Whether you want gel, foam, loofah, or a plain washcloth, there's plenty.
Best Organic Body Wash Brands: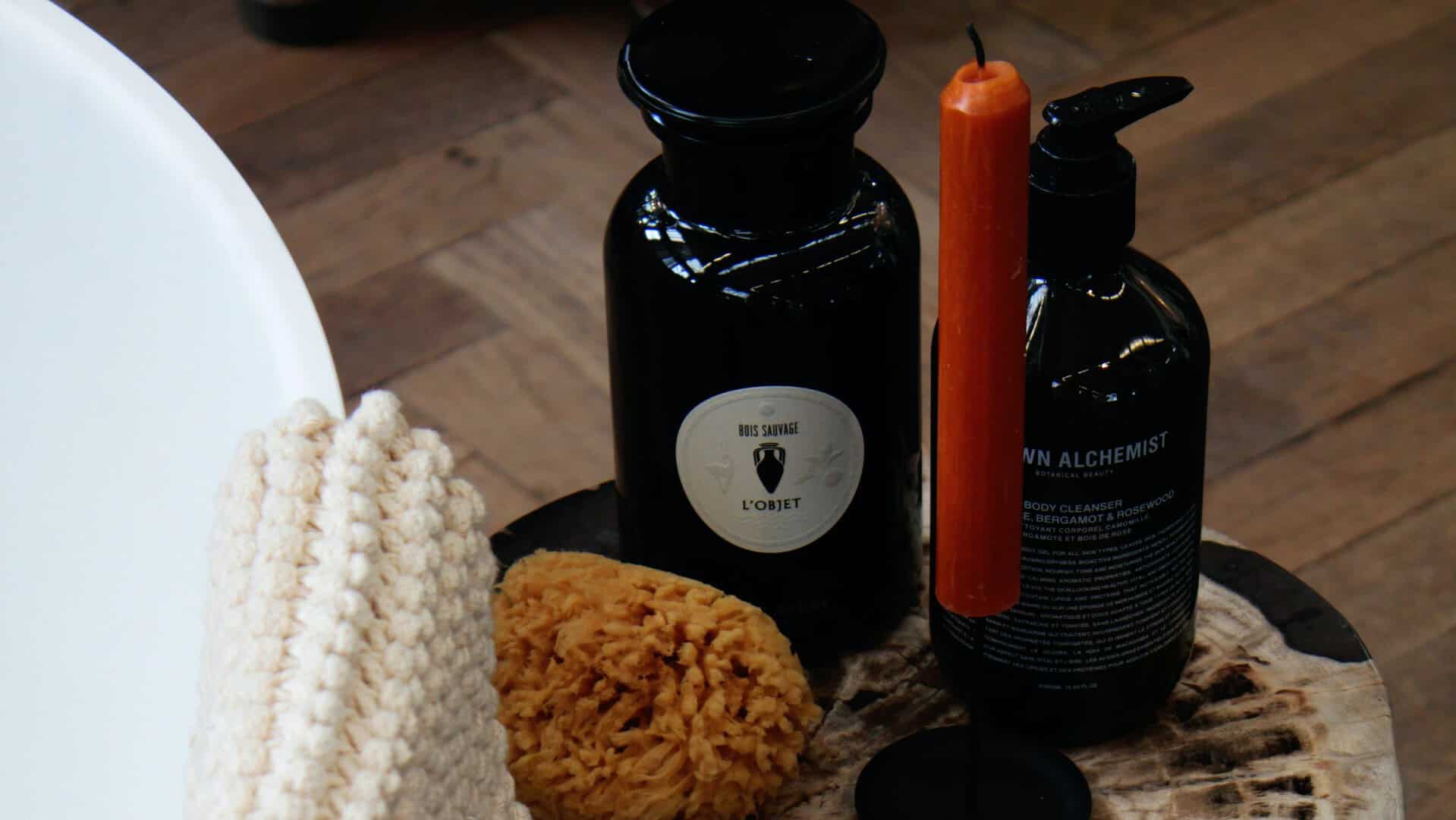 Avalon Organics Revitalizing Peppermint Bath & Shower Gel
Avalon Organics Revitalizing Peppermint Bath and Shower Gel is an excellent organic body wash solution. Its ingredients are free of sulfates, GMOs, parabens, synthetic perfumes, colors, and it is vegan and cruelty-free, with Leaping Bunny certifications. This product is also NSF/ANSI 305 certified organic, the American national standard for organic personal care products. This chemical-free organic body wash receives a "3" rating from EWG, which assigns a higher rating to substances like orange peel and peppermint leaf extract essential oils due to their potential to induce allergies and irritation in sensitive individuals.
With this organic body wash, many people enjoy the energizing fragrance and feel of peppermint. Additionally, peppermint essential oil makes it refreshing and lively. The fact alone that aloe is the first ingredient on the label will please your skin as well as the bottle is built entirely of recycled plastic and is completely recyclable.
Dr. Bronner's Organic Sugar Soap
Dr. Bronner's is an eco-friendly soap popular for a spectrum of uses. Not only is the solution spotless, as it contains no synthetic preservatives, foam, or detergents, but there are also a plethora of methods to utilize it. Organic sugar, vitamin E, white grape juice, palm kernel, olive, hemp seed, and jojoba seed oils are among the skin-softening plant-based substances that haven't altered much over the years. Organic shikakai powder is also included, which is a traditional Indian hair care product manufactured from the Acacia concinna plant and is famous as a natural alternative to standard detergents and shampoos.
Organic Sugar Soap from the company is USDA-Certified Organic body wash which is biodegradable, paraben-free, nut, sulfate, and triclosan-free. It is vegan, cruelty-free, and Leaping Bunny–Certified, with just the mildest of ingredients.
There are numerous scents to choose from. Unscented "baby" and four essential oil-based fragrances—lavender, tea tree, peppermint, and lemongrass—are available. IMO has certified that at least 70% of the ingredients are Fair for Life. They also follow the Palm Done Right approach, which calls for palm oil cultivation to be 100 percent organic, deforestation-free, wildlife-friendly, and socially responsible–making it an amazing organic body wash suited to your skin's needs.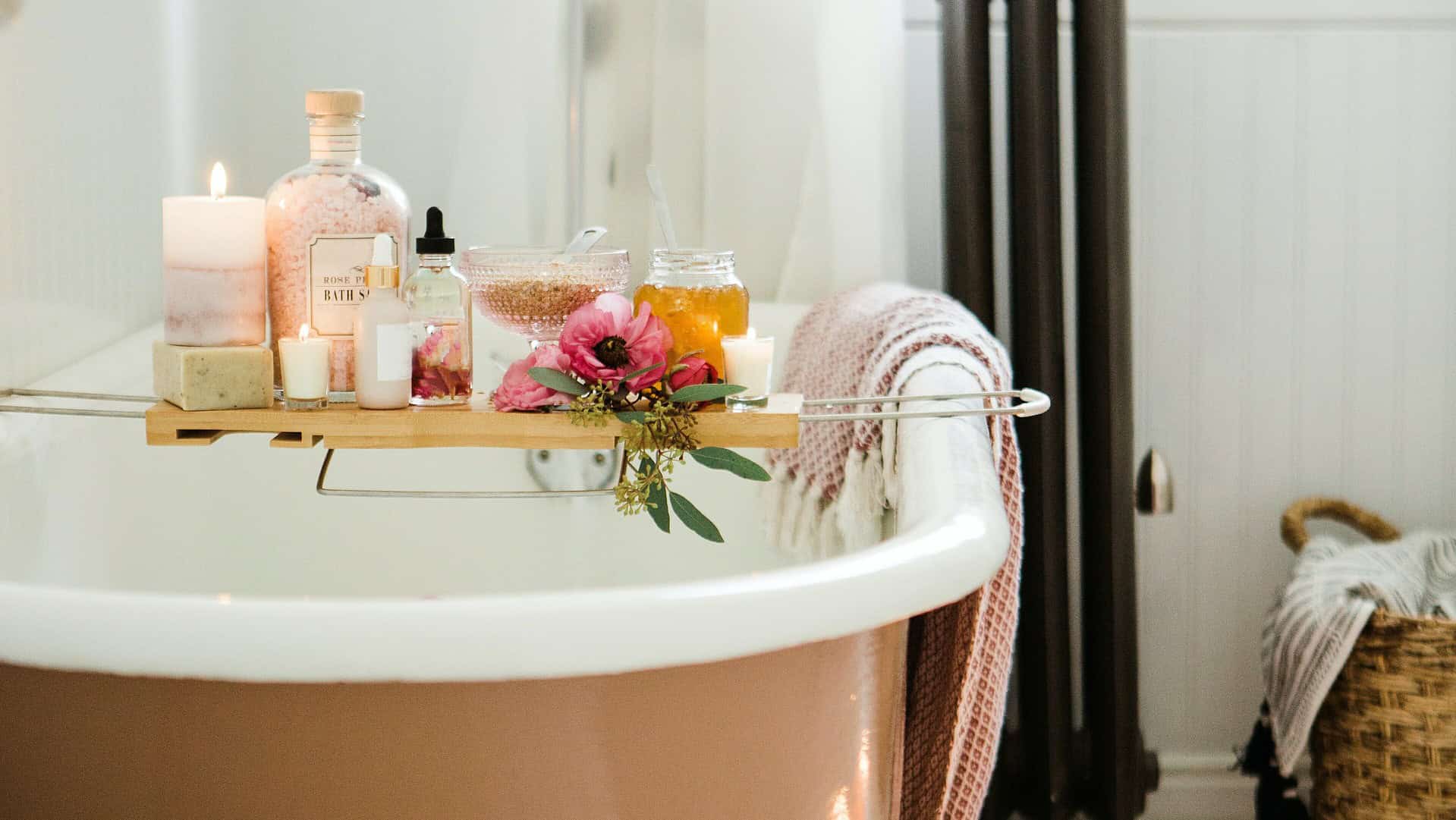 Rahua Body Shower Gel
This is a combination of delicate surfactants, moisturizing rahua oil, and potent plant extracts such as palo santo, eucalyptus, and lavender in this eco-friendly/organic body wash that gives your shower a serious spa-like vibes.
It may not appear that a body wash made with USDA-certified organic ingredients could feel completely indulgent, but believe us when we say that this natural body wash is luxurious and sophisticated to make your bath feel like the ultimate treat. After using it, you'll feel incredibly smooth and serene.
Wildland Organics The Zero Waste Bar
The Wildland Organics Zero Waste Bar, also referred to as the Super Bar, is an "All-In-One" organic body wash, shaving soap, and shampoo. Even though it has organic palm oil, it is fair trade and wildcrafted. Gotu kola is recognized as "the longevity herb" in traditional Chinese, Indonesian, and Ayurvedic medicine. You'll also appreciate the aroma and advantages of essential oils such as clary sage, bergamot, and Palo Santo combined with organic kelp powder, Dead Sea clay, red clay, kokum butter, and rosemary extract.
The organic ingredients in the bar have been certified by the National Sanitation Foundation International (NSF)/American National Standards Institute (ANSI) as NSF-ANSI-Certified, the American national standard for organic personal care products. The company's locally sourced Fair Trade products are cruelty-free and vegan, as certified by Leaping Bunny.
It is available in either a reusable metal tin as the hand-milled Zero Waste bar or post-consumer recycled paper packaging, 100 percent recyclable as the Super Bar. Each bar is designed to last for up to 40 washes. Wildland Organics suggests using a soap dish to elevate the bar and allow it to dry properly between uses to extend the life of the bar. The organic saponified organic sunflower, safflower, coconut, and castor oils, as well as organic jojoba oil, will leave you feeling moisturized.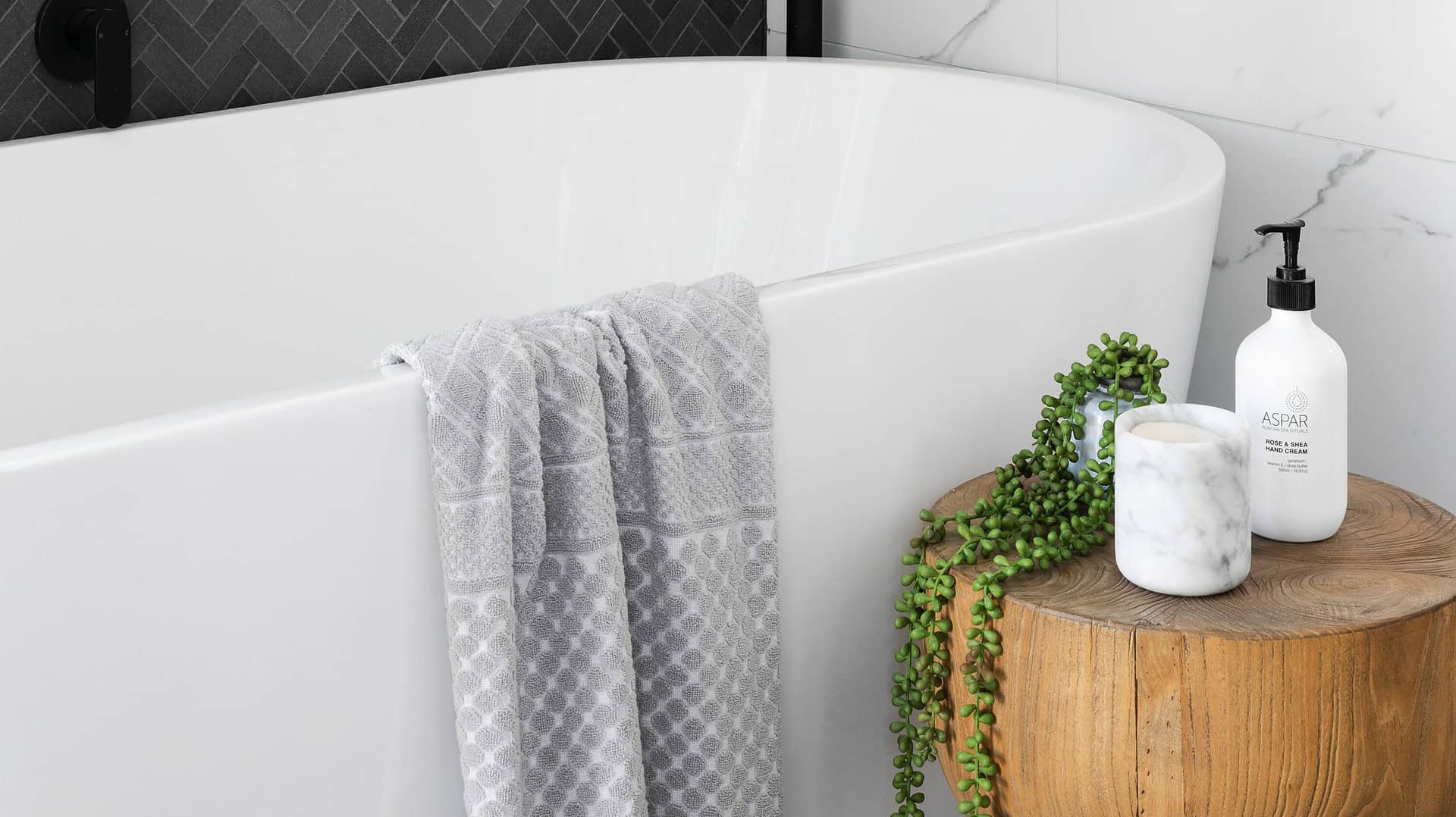 PLANT Apothecary Get Happy Body Wash
This Plant Apothecary gel-like cleanser contains only eight components, the first three of which are heavy-hitter hydrators: organic coconut, olive, and jojoba oil soaps. This organic body wash not only has the energizing scents of bergamot and eucalyptus, but it also has only nine easy and naturally-derived components that help clear and refresh your skin. Its refreshing smell is provided by rosemary and peppermint oils, and it also works well with a bubble bath.
True to Tub Ultra Gentle Body Wash
Tree to Tub Ultra Gentle Unscented Organic Body Wash is ideal for susceptible skin. Skin deeply cleans pores without causing irritation or inflammation, and it also lathers well. If you have acne, eczema, psoriasis, dermatitis, or other skin sensitivities, you need a mild and eco-friendly body wash free of needless substances.
It's manufactured with pH-balanced soapberry responsibly gathered from Taiwan's fair trade eco-reserves that conserve local ecosystems. For generations, the shell of the ancient soapberry fruit of subtropical Asia has been used as a natural antibacterial soap to clean and nurture skin and hair.
Natural healing aloe vera, relaxing cucumber and chamomile, and moisturizing shea butter are all included in the mix, nourishing and soothing your skin without leaving an oily residue. It's Non-GMO Project Verified, vegan, and free of animal cruelty. The ingredients are devoid of sulfates, gluten, and BPA. Some people dislike the natural smell of it because it is unscented. However, you'll be relieved to know that there are no synthetic fragrances, colors, or other substances to irritate the skin.
True Botanicals Nourishing Wash
True Botanicals believes that you should never have to choose between effective, luxurious, and safe body care products. The deep woodsy-citrusy perfume of this deliciously organic body wash comes from a combination of essential oils rather than synthetic fragrance or harsh washing chemicals.
Instead, it's created and packed with green and white tea, aloe leaf extract, and olive fruit extract for a plant-based solution that keeps you clean without depleting your body's natural oils, resulting in a beautiful lather. This organic body wash is vegan, Cruelty-free certified, and non-GMO certified. Best of all, it calms skin of all ages, and with its tempting woods and citrus aroma, we're sure everyone will love it.
PiperWai Chamomile and Ginger Body Wash
This chemical-free organic body wash comes in a recyclable aluminum bottle produced from post-consumer recycled (PCR) aluminum. Using aluminum bottles for packaging results in 45 percent lower emissions and 35 percent fewer transportation emissions when compared to a glass bottle of the same volume. The first component of PiperWai Chamomile and Ginger Body Wash is organic coconut oil. The remaining of its simple components are vegan, cruelty-free, and sulfate-free. This rich, fragrant body wash also includes organic aloe vera juice, olive, sunflower, ginger, chamomile oil, organic shea butter, and moringa oil, which is high in omega fatty acids, minerals, and antioxidants. Because of these gentle components, EWG gives this body wash a perfect score of "1."
Although the plastic pump in this particular product is not, many of the firm's plastic pumps are produced from Ocean Waste Plastic—PCR plastic that has been collected from the oceans or the recycle bin and uses 60% less energy to make than virgin plastic.
Bathing Culture Mind & Body Wash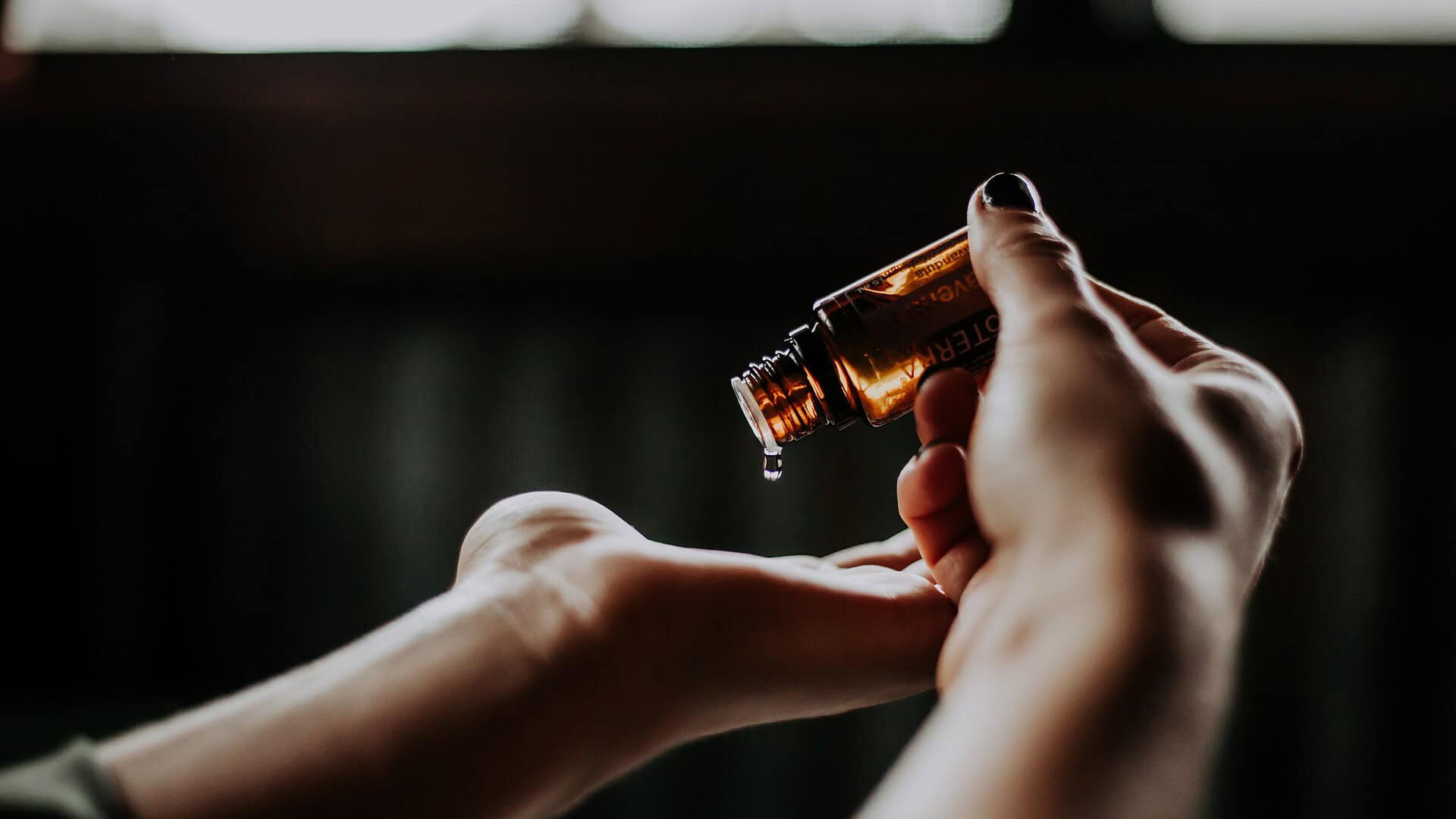 Bathing Culture was founded in 2015. Its Rainbow Mind & Body Wash is manufactured with vegan, cruelty-free, and organic ingredients certified by Oregon Tilth, the USDA, and the Rainforest Alliance.
This Organic Body Wash contains certified organic components such as aloe vera, shea butter collected from the nuts of the African shea tree, coconut, olive, and sunflower oils. This oil hydrates dry skin naturally while also lowering inflammation. Some people feel that it relieves the itch of dry skin and aids in healing acne breakouts. This organic body wash contains organic coconut, olive, sunflower seed oils, soy-based glycerin, and organic aloe leaf juice. This combination of plant-based moisturizing and healing oils and juice effectively soothes sensitive skin. The packaging is made entirely of recycled glass and plastic from post-consumer sources.
Its distinctive perfume, Cathedral Grove, is inspired by redwood woods and smells earthy, piney, and completely refreshing. Furthermore, the refillable bottle is made entirely of recyclable materials.
Because Bathing Culture's recipe is concentrated, a single 8-ounce refillable glass or plastic container should last for approximately 80 showers. The first purchase is slightly higher to cover the expense of the refillable bottle, but Bathing Culture also sells a gallon-sized jug so you may refill and save both packaging and money. You may also get it without the plastic and with an aluminum lid. A map of sites where you can bring your refillable bottle or jug for a packaging-free refill is also available on the website.
Ursa Major Natural Bar Soap
Ursa Major's Citrus Riot Body Wash and Bar Soap outperforms the competition thanks to its all-natural recipe, including skin heroes like cleaning coconut, moisturizing shea butter, and exfoliating volcanic rock.
If you want suds and a good deep clean, this natural solution with aloe, frankincense, lime peel, and other ingredients is for you. A bright citrus aroma will leave you with a spark and passion for getting you throughout the day.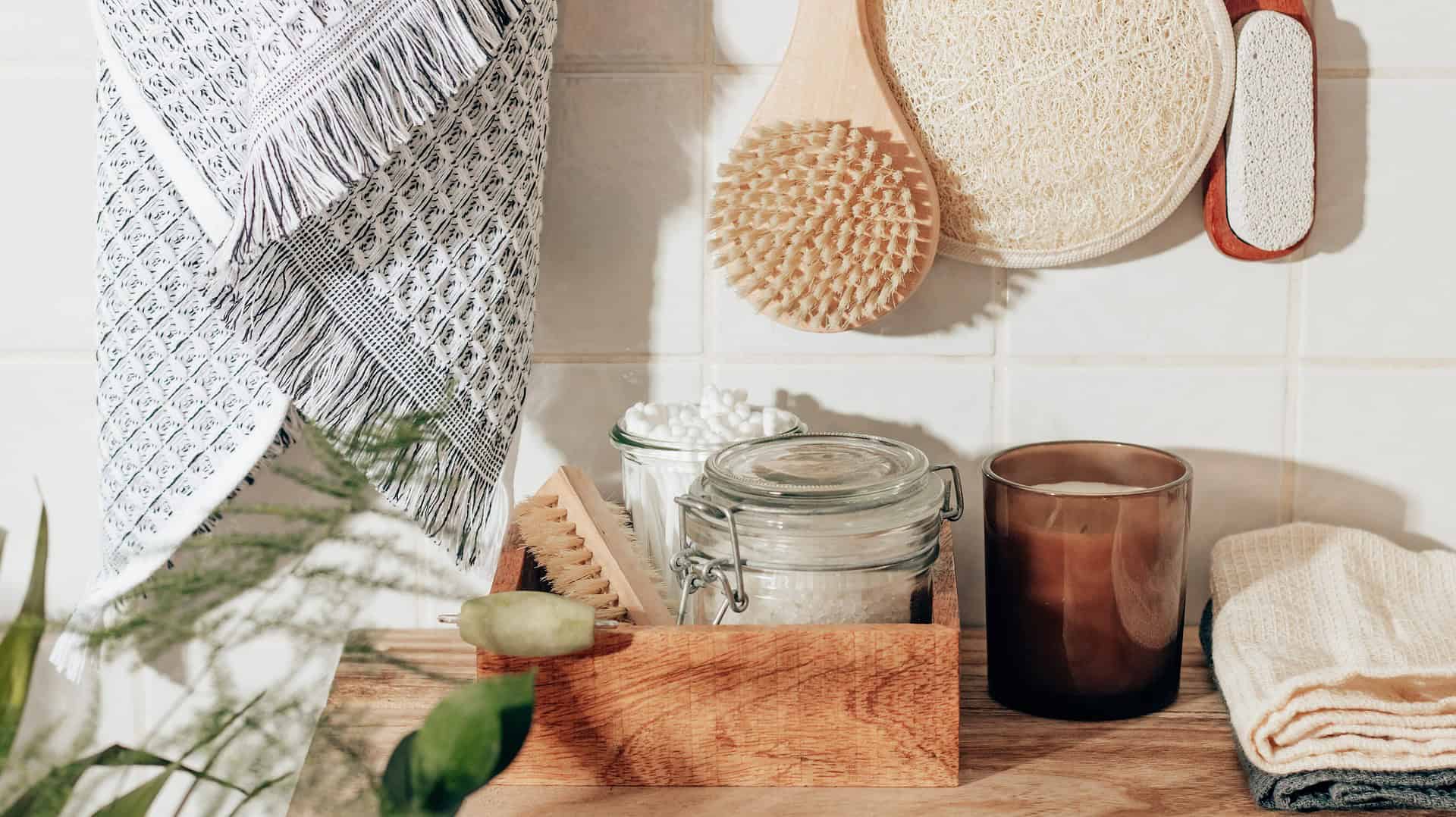 Primally Pure Baby Bar
Bethany McDaniel, a farmer's wife and self-proclaimed mama bear who grew up on her family's cattle farm in Southern California, wanted to produce goods with simple, recognized certified organic ingredients obtained from family-owned farms where feasible. Hence, she founded Primally Pure.
Although it is not vegan, goat milk is high in vitamins A, C, and E, as well as various B vitamins, amino acids, and natural enzymes that are beneficial to your skin, thus making it a great option when looking for a nourishing and organic body wash. Except for sodium lactate, the Primally Pure Baby Bar contains only nine identifiable ingredients: glycerin, coconut oil, goat milk, shea butter, olive oil, calendula, chamomile, lavender, and sodium lactate. This specific component, obtained from corn or beets, is a typical moisturizer in shampoos. The ingredients are certified organic, but the certifying agency is not mentioned on the website.
Desert Essence Organics Body Wash
The first two components in this Desert Essence organic body wash and cleanser are certified organic aloe vera and green tea; the former soothes irritated skin, while the latter is high in antioxidants. Surfactants for detergents produced from coconut gently cleanse skin without removing it from its natural oils, and the product is gluten-free.
This vegan and cruelty-free natural body wash contains no synthetic perfumes or colors, and no typical irritants, especially for individuals with sensitive skin.
Conclusion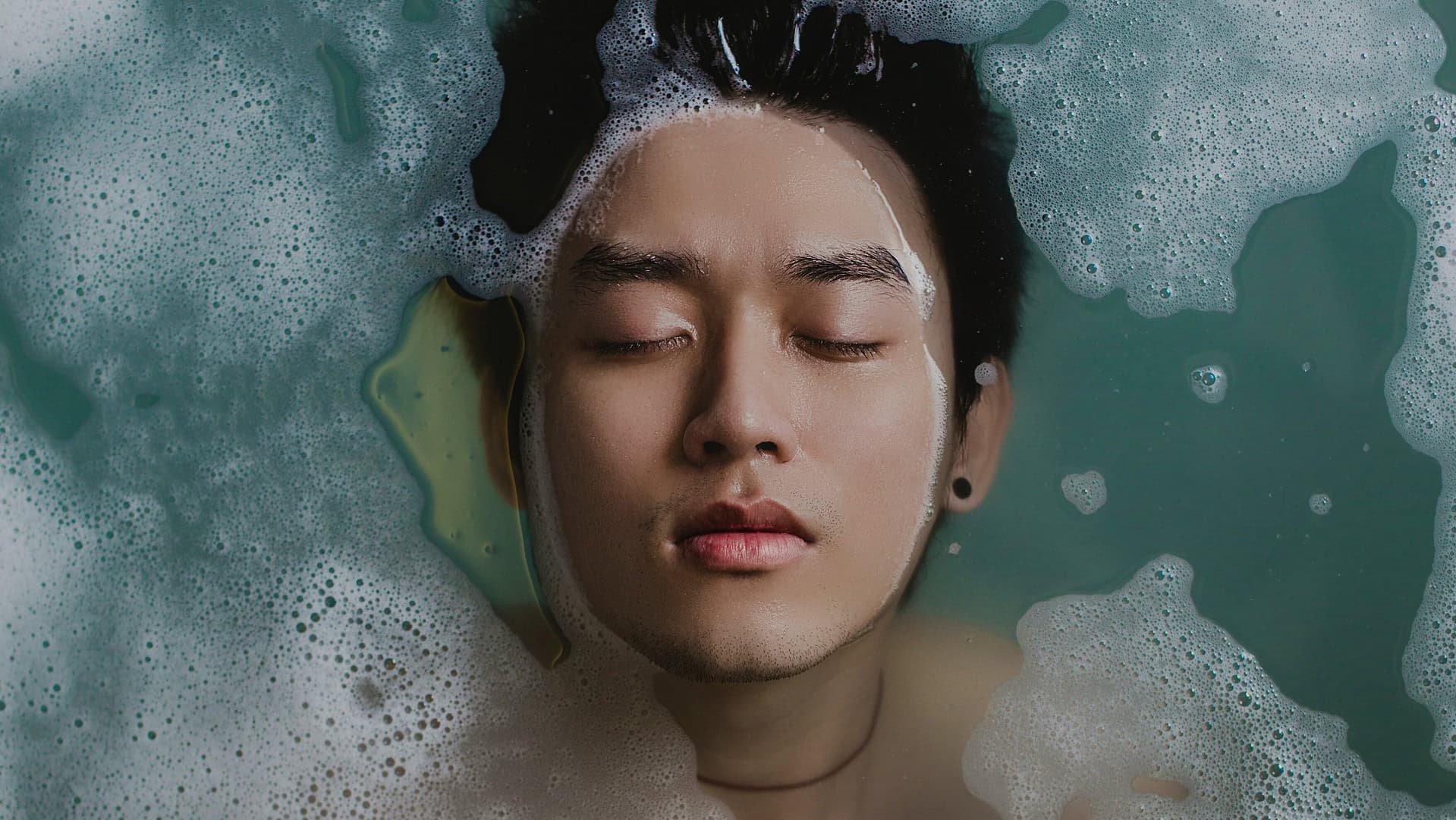 When you're ready to ditch those regular grocery store body washes full of harsh chemicals, our specially curated list of the topmost delicate organic body wash brands is a green, clean, and super-effective solution for every skin type and issue. Moreover, these natural body wash brands are completely biodegradable, so they will not harm the environment after being flushed down the drain.