Green tea once belonged exclusively to the Chinese aristocracy and was cloaked in mystery and luxury, according to tea history. Until the beginning of the 14th century, its use was restricted to a small group of people. Then, it started to expand, becoming available to a wider audience for both therapeutic use and the pure pleasure it offered. Since that time when it underwent transformation, green tea has travelled across continents and cultures to establish itself in the hearts and homes of people all over the world.
Today, green tea is widely available in the general market and comes in a wide range of options, from simple powdered kinds to loose-leaf variations. The use of this adaptable ingredient has expanded beyond the confines of traditional tea cups to include baked items, breath fresheners, and even cosmetics. It is not surprising that green tea is stocked in the kitchens of approximately 80% of American households, making tea the second most popular beverage in the world in all of its varieties.
One query, though, lingers despite the abundance: What distinguishes organic green tea from its ordinary counterparts? Organic green tea stands out thanks to its ethical manufacturing procedures and attentive sourcing. Its cultivation and production prioritise both environmental sustainability and human well-being by avoiding the use of hazardous additives and chemical procedures.
In this article, we will go into more detail about the several advantages of including green tea in your daily routine. The best organic green tea companies that uphold the highest standards of sustainability and quality will be examined. We will also instruct you on the subtleties of consuming green tea, ensuring that you enjoy it responsibly and benefit fully from it. Let's thus set off on a voyage through the world of organic green tea, where ethics, flavour, and health coexist together.
Benefits of Green Tea
We will examine the many benefits of drinking green tea in this section, highlighting the science underlying its therapeutic capabilities and the ways in which it can improve your general well-being. Join us as we explore the numerous benefits of green tea and how it has evolved into a beloved beverage for people looking to live better, more energetic lives.
Weight loss
Green tea has a moderate amount of caffeine per cup, ranging from 24 to 40 mg, and a powerful antioxidant called catechin. These components combine to boost your metabolism and make it easier for your body to oxidise fat. Green tea can be a powerful friend in your quest to lose weight and trim abdominal fat when combined with regular exercise.
Prevents Heart Diseases
Numerous studies have demonstrated the exceptional health advantages of regularly drinking green tea, especially in lowering the risk of heart disease and stroke. A powerful antioxidant known as polyphenol, which has a significant impact by reducing inflammation and boosting cellular activity in the blood and heart vessels, is at the heart of these benefits. This in turn acts as a strong deterrent to the development of heart-related illnesses.
A renowned Chinese study that provides solid proof of green tea's preventive properties. A persuasive case has been made for including this healthy beverage in one's diet after a study of 100,000 participants found that those who drank green tea on a regular basis saw a surprising 20% reduction in their risk of heart disease and stroke.
Enhanced Alertness
Despite not having as much caffeine as coffee, green tea includes a sizable amount of this stimulant, and its advantages for the body and mind should not be disregarded. Green tea's caffeine has been shown to improve a number of cognitive processes, such as alertness, memory retention, mood elevation, and reaction time.
In addition, green tea provides a special perk in the form of L-theanine, an amino acid with the extraordinary capacity to cross the blood-brain barrier. L-theanine has soothing and anti-anxiety properties once it enters the brain, which helps promote mental equilibrium and well-being. Because of the potent synergy that is produced when caffeine and L-theanine are combined, green tea is not just a pleasurable beverage but also an effective tool for improving cognitive function.
Reduces Bad Breath
In addition to being incredibly cooling, green tea provides a great barrier against the bacteria that are already present in your mouth, keeping your breath pleasingly fresh. The intrinsic antibacterial properties of green tea are the key to this mouth hygiene ally.
The antioxidant polyphenol, which serves as a sentinel against the development of foul odours brought on by the development of oral bacteria, lies at the core of this protective shield. Green tea is a tasty and nutritious option for maintaining dental hygiene because it leaves your mouth feeling energised and your breath naturally sweet due to its ability to prevent these undesirable bacterial activities.
Prevents the Risk of Cancer and Diabetes
Green tea's polyphenols act as strong deterrents to the creation of dangerous radicals, which have been associated with several cancers. A thorough analysis of multiple observational studies has shown a startling conclusion: women who consumed green tea regularly saw a significant 20–30% drop in their risk of breast cancer, a common and alarming disease among women.
In addition to its ability to prevent cancer, green tea also demonstrates its health-promoting properties in the area of metabolic well-being. It helps to improve insulin sensitivity and keep blood sugar levels steady, lowering the risk of Type-2 Diabetes, which is frequently brought on by insulin resistance.
Enhances Life-Expectancy
A longer lifespan is ultimately a result of the numerous health advantages that green tea provides, including its support for the digestive system, anti-inflammatory characteristics, and general rejuvenating effects. An eye-opening study carried out in China with a significant cohort of 100,000 participants revealed a startling finding: those who drank green tea regularly lived an average of 15 months longer than those who did not. This amazing discovery highlights the significant influence green tea can have on our general health and longevity.
Does Green Tea Have Caffeine?
It's time to dispel a popular misconception: green tea does contain caffeine, and as was previously said, a large portion of its health benefits are due to this caffeine level.
In fact, an ordinary cup of green tea typically contains 30 to 40 mg of caffeine, making it a natural stimulant source. The daily required dose of caffeine, set at 400 mg, would be satisfied by drinking about 8 cups of green tea. However, a word of caution for individuals who are sensitive to caffeine: as individual tolerance to caffeine can vary greatly, it is advised to practise moderation and avoid excessive consumption.
Preventive Measures to Steer Clear of Green Tea Side Effects
Prepare to go on a journey through a carefully chosen selection of green teas that not only tick the boxes for ethical and organic sources but also tempt the taste buds with their beautiful flavours. Prepare to investigate this assortment of green teas, which promises to have something delicious for every palette. Let's start now!
1. Pique Tea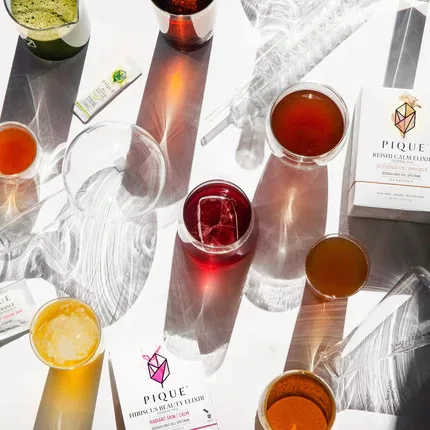 Pique Tea stands out in the tea industry due to its unique strategy. They use cutting-edge F-SIS technology to create an ultra-fine, instantly dissolvable powder by cold brewing loose-leaf tea for 8 hours. Their Triple Toxin Screening distinguishes them by guaranteeing that their tea powder is completely free of heavy metals, pesticides, and mold.

The ease of consuming a superb cup of green tea without the necessity for conventional brewing makes this tea the ideal choice for people who lead busy lives. It is also a convenient choice for individuals who are on the go and is.

The pleasant flavours available at Pique Tea include Jasmine, Matcha, Mint Sencha, and Passion Fruit, among others. There is surely something for every palette in this appealing and diversified selection. Discover Pique Tea's offers today to improve your tea drinking.



Buy Now
2. Yogi Tea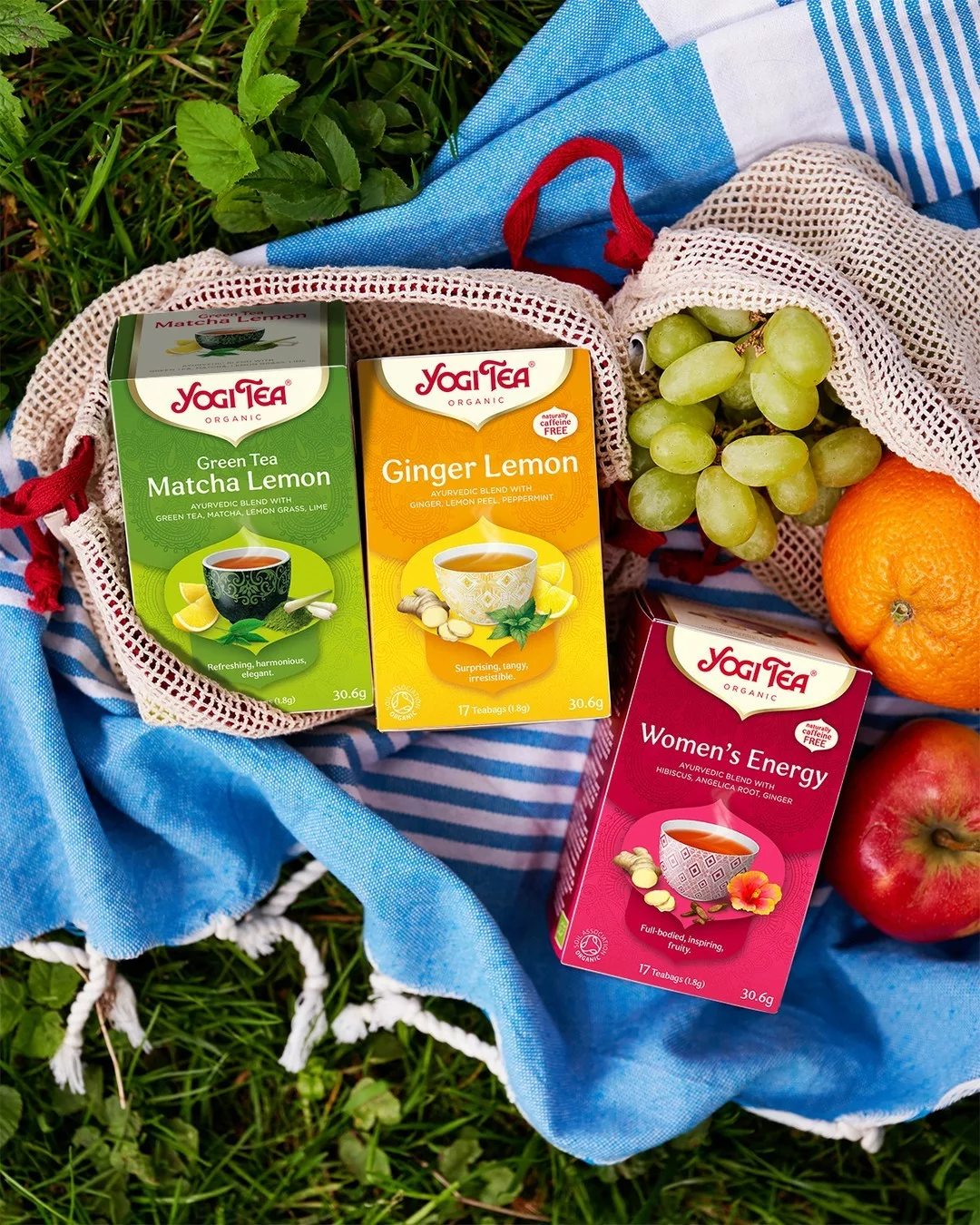 Yogi believes that a perfect blend of organic tea has more to it than its taste and health benefits. Under their Responsible Sourcing Program, they ensure their tea sourcing and manufacturing practices support Labor Practices and Human Rights, Health and Safety, and Environmental Sustainability.

All their tea products undergo standard quality testing and are USDA Certified Organic. Plus, they make all their packaging from biodegradable ingredients, free from any plastics.

Yogi Tea has a wide range of teas specializing in relaxing, rejuvenating, and healing properties. They offer flavors like Blueberry, Kombucha, Soothing Rose Hibiscus, Raspberry Passion, Vanilla Spice, etc. Yogi is a great option for those who want to relax with an aromatic and healing cup of green tea.


Buy Now
3. Traditional Medicinals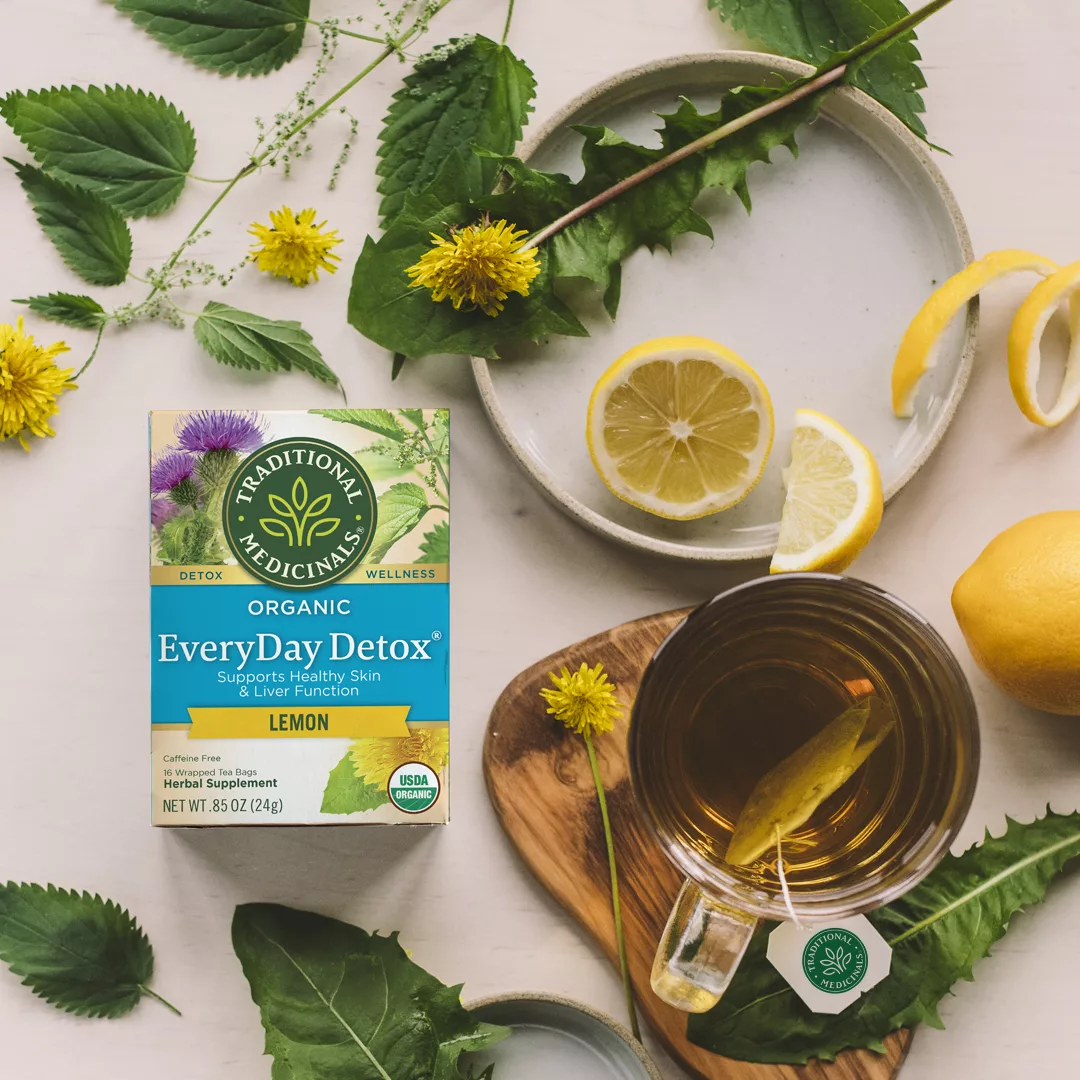 A leading seller of wellness tea, Traditional Medicinals is a certified B-Corp that "embraces sustainability, ingredient purity, and social and environmental activism." Their tea is ethically sourced and tested from field to cup to ensure quality and strength, and composition. All their blends are created according to various traditional systems of herbal medicine. 

Traditional Medicinals should be your go-to brand for simple yet effective blends that offer a variety of health benefits. Their flavors range from Orange, Elderberry, and Warm Vanilla, to Everyday Detox, Organic Immune Zoom, Dandelion, etc


Buy Now
4. Thrive Market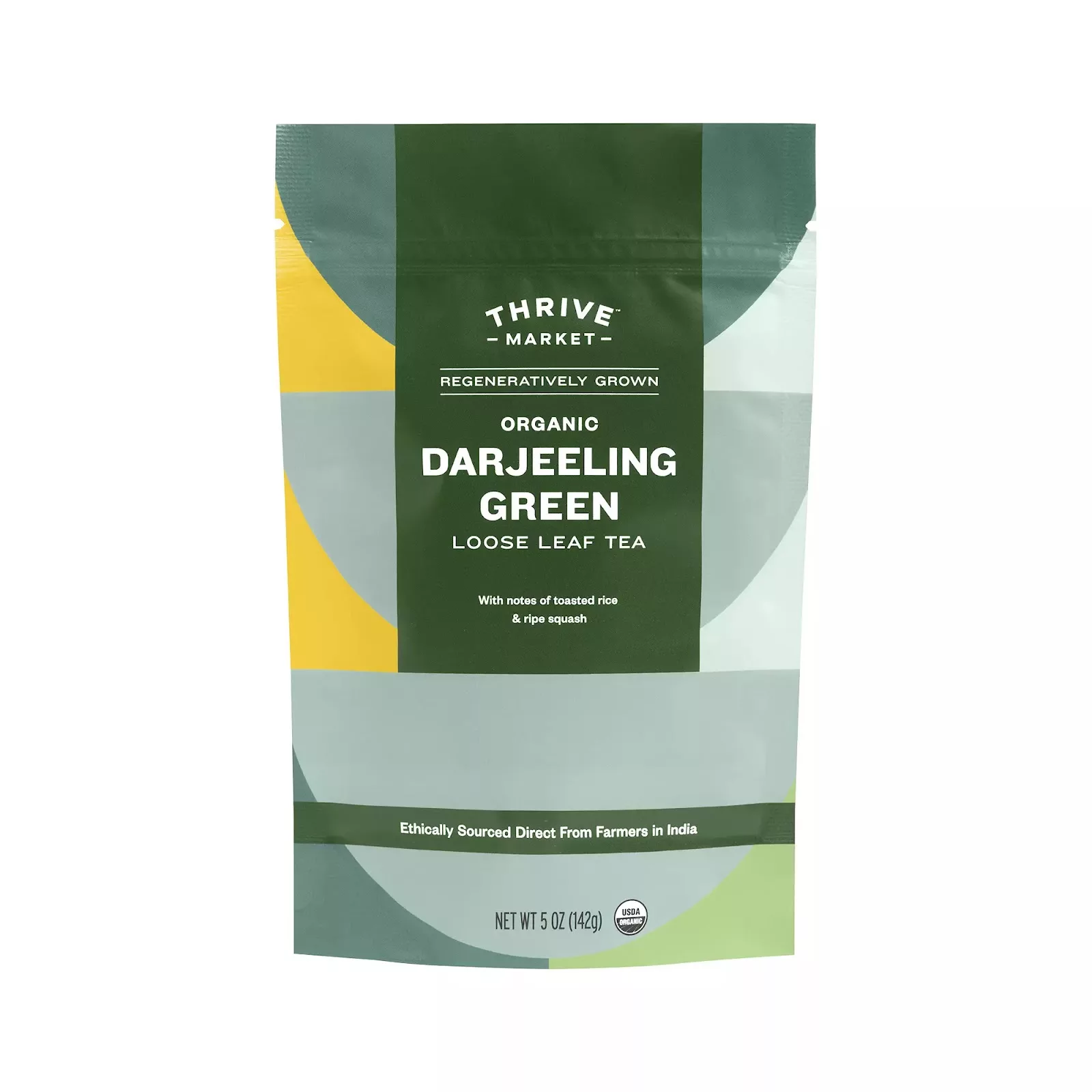 Thrive Market is a sustainable online marketplace that's on a mission to make healthy living easy and affordable for everyone. They're already carbon neutral and are working toward becoming carbon negative by 2025. They also have this scheme where every paid membership offers one free membership to someone in need. 

Thrive Market has a mini collection of organic green teas that are great if you're looking for some quality loose-leaf tea at affordable prices. They offer flavors like Ceremonial and Culinary Matcha Tea, Darjeeling Tea, and Nepali Green Pearl Tea.


Buy Now
5. Republic of Tea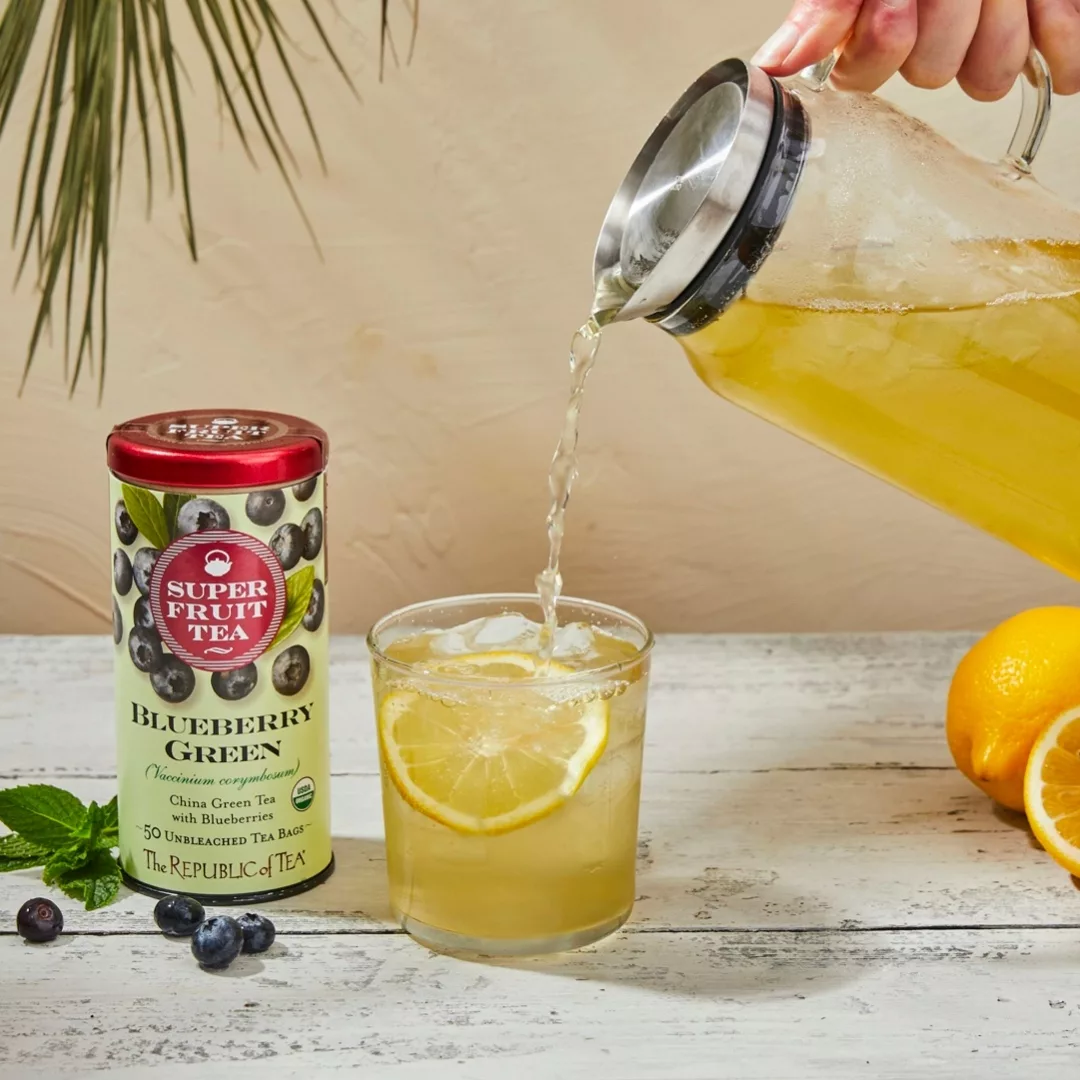 Republic of Tea is a socially and environmentally responsible business, promoting a "Sip by Sip Rather Than Gulp by Gulp lifestyle". Their About Us page has well-presented information on how they source their teas from China, India, Japan, Sri Lanka, Kenya, and Vietnam. They assure quality and ethics with certifications like USDA Certified Organic, Non-GMO Project Verified, Fair-Trade, Gluten-Free, etc. 

The Republic of Tea is the best overall organic green tea brand. From loose-leaf and packaged, to decaf and dark chocolate, they have something for everyone. Some of their best blends are Orange Guava, Honey Ginseng, Strawberry Basil, Jasmine Pearl, and a lot more.


Buy Now
6. Buddha Teas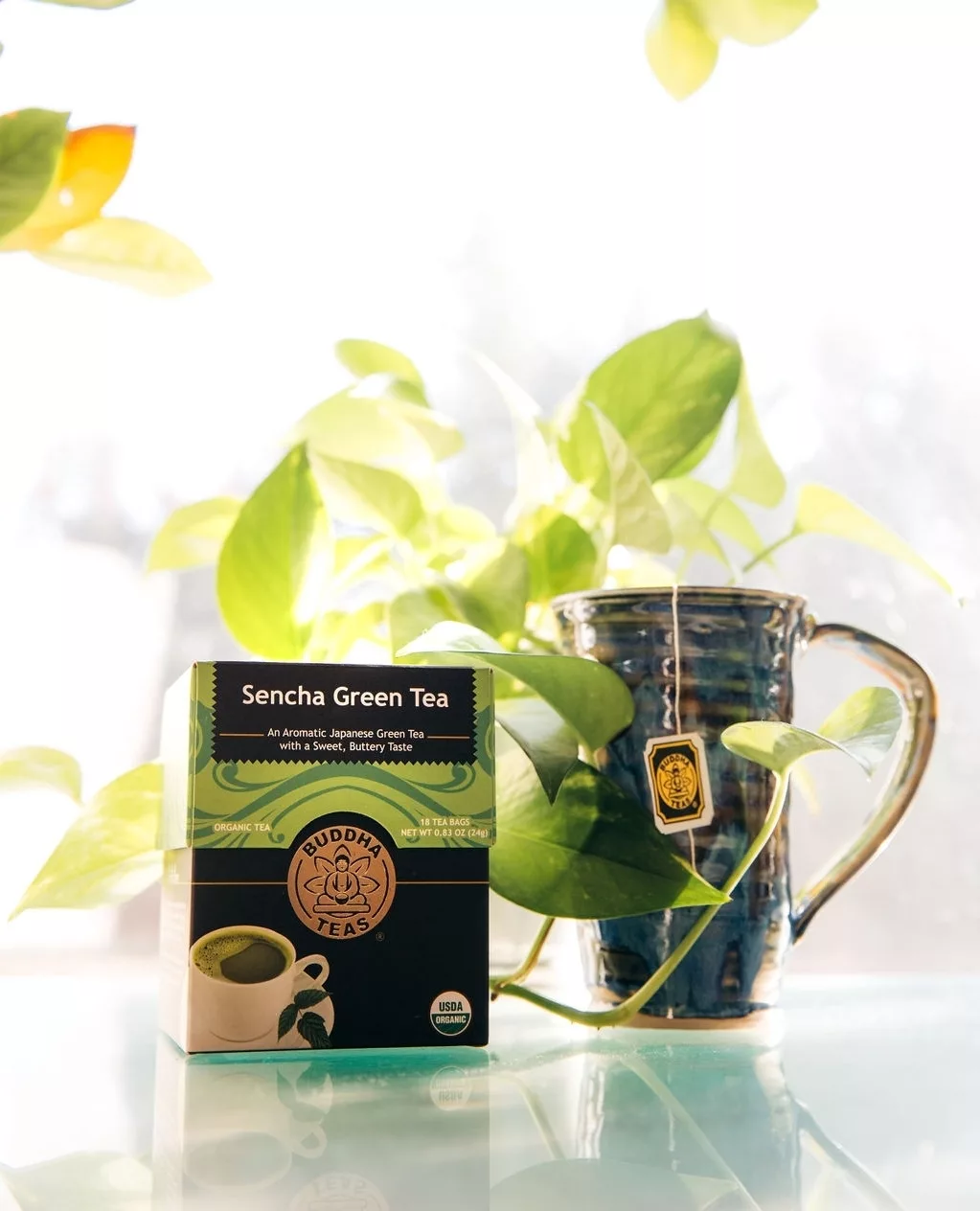 Buddha Teas is another amazing organic green tea brand that aims to "satisfy the soul and please the senses" with their green teas. They serve 100% unaltered and organic green teas at affordable price points, packaged in bleach-free bags. They are a USDA Certified brand and all their blends are free of artificial flavors, colors, preservatives, and GMOs.

Buddha Tea has an exciting and healing range of green teas you can choose from. Some variants they offer are Hubei Jasmine, CBD Matcha, Cranberry, Cenmaicha, Dragon Well, and many more. All their flavors are unique, tasty, and naturally beneficial.


Buy Now
7. Celestial Seasonings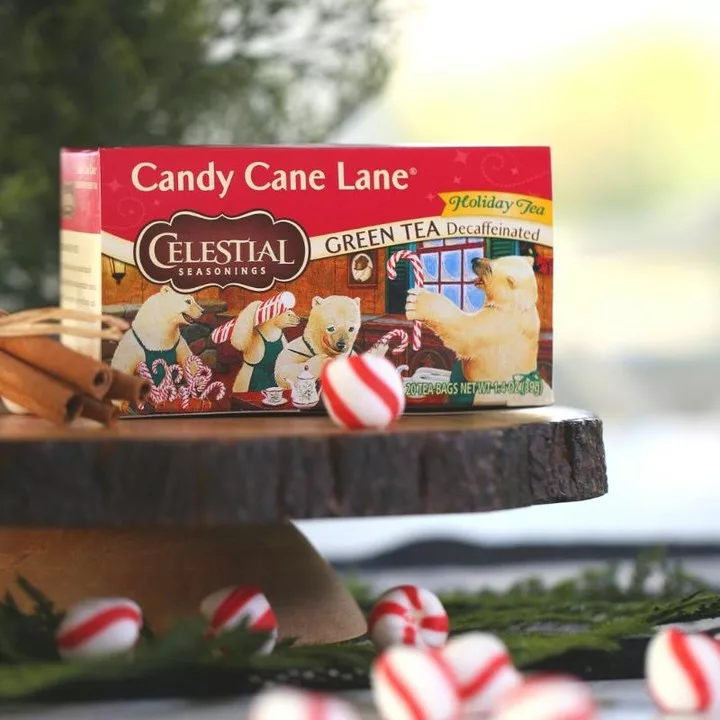 Celestial Seasonings is an organic herbal tea brand that's been around since 1969. They blend their teas with care from 'seed to sip', in eight steps that include testing raw ingredients for perfect quality and expert blending techniques. Celestial Seasonings also gives back to the planet through its local and national philanthropic efforts. 

Their organic green tea collection is unique and has something for every taste bud. Their flavors range from Candy Cane Lane and Decaf Mint to Matcha Green and Sleepytime Lemon Jasmine.


Buy Now
How to Brew Green Tea
The art of brewing green tea extends beyond a straightforward three-minute steep because it greatly varies depending on the green tea you choose and the flavour profile you want. Whether Japanese or Chinese, every variety of green tea has unique brewing requirements.
For instance, Chinese green teas like somewhat higher temperatures between 170- and 180-degrees Fahrenheit, whereas Japanese green teas prefer lower temperatures, often between 160 and 170 degrees. However, temperature is only the beginning; steeping time is also very important. Increasing the steeping duration will produce a strong, forceful flavour whereas a shorter steep will result in a softer, more delicate flavour.
When tasting the green teas from the list above, it's a good idea to learn about the unique brewing instructions for each variety. Following these instructions will enable you to experience the full range of flavours and smells, resulting in a well-balanced cup of tea that is customised to your tastes.
What to Avoid for a Safe Green Tea Experience
Even if consuming too much green tea has the potential to have negative health impacts, it's crucial to be aware of them. To preserve your wellbeing, you should always consume alcohol in moderation.
Excessive use of green tea has been linked to a number of negative health effects, such as anemia, thyroid function problems, liver issues, migraines, nausea, and even insomnia. Limit your daily intake of green tea to an average of 3–4 cups in order to avoid these potential dangers. It's also a good idea to pay attention to your individual sensitivity to green tea and any underlying medical issues that might be impacted by its usage.
Despite being a beneficial beverage, green tea is best consumed in moderation. Consider it like any other medicinal medication, and enjoy its advantages sensibly.
We hope you'll find a favourite among the exquisite flavours listed above using these suggestions and insights. Remember to drink green tea carefully as you start your journey, and you'll probably benefit from the excellent impact it can have on your general health and wellbeing. Cheers to a healthy you!
Conclusion
In conclusion, there are a variety of organic green teas available, each with unique flavours and health advantages. The variety of brands and their cutting-edge techniques pave the way for a convenient and enriching tea experience, whether you're looking for the ideal cup for a hectic life on the move or simply wanting to savour the purity of flavour.
Remember that moderation is the key to enjoying the benefits of green tea, so indulge sensibly and savour the path to better health and wellbeing. Cheers to the organic green tea industry, where history and modernity meld to create a cup of liquid wellness.
If you like this article, check out more from our Food section!
Want to read more like this?
Get similar stories and a free sustainability checklist delivered to your inbox.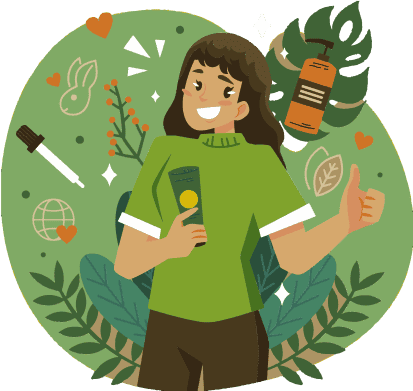 Get similar stories and a free sustainability checklist delivered to your inbox.