Working professionals have embraced comfortable loungewear as they shifted to work from home during the pandemic. Honestly, work or otherwise, we love relaxing in joggers and sweats.
Sweatpants are an essential feature of the modern millennial or Gen-Zer's wardrobe today. Moreover, customers are looking for something more than comfort. Here's where organic cotton sweatpants come into the picture.
High quality, sustainable sweatpants ameliorate the drastic global footprint of the textile industry. In an era of fast fashion, it is important to take it slow. Shopping for wardrobe basics made from organic materials, therefore, is here to stay and quite literally so.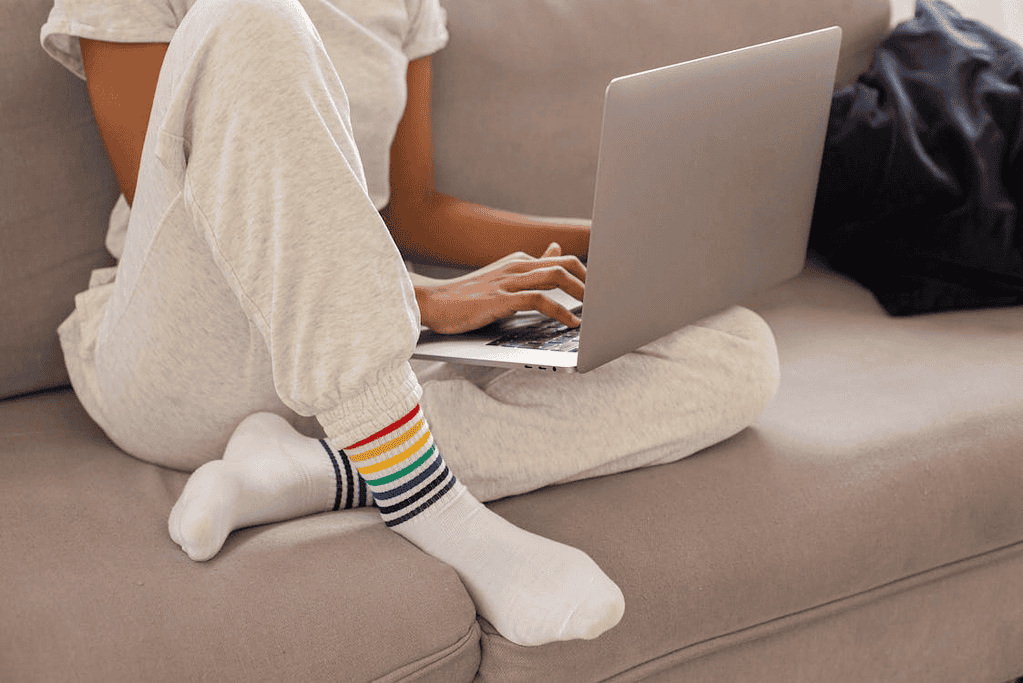 Instead of going for low-quality, unsustainable sweatpants, we recommend going for 100% cotton sweatpants that will help you unwind in style.
Although we try our best to recommend fashion picks for everyone out there, but ladies, this one is for you! Say hello to the best 100% cotton sweatpants for women.
These 8 pant-astic brands are perfect for your new-age workwear. After all, why should large packets and comfortable loungewear be limited to men's fashion?
We have curated a list of some of the best sustainable organic cotton sweatpants for you, so don't worry, sit back and find out everything you need to know from this 101!
Why Should You Choose Organic Cotton Sweatpants?
Fabrics can be natural (such as cotton, bamboo, or hemp) or synthetic (including polyester, acrylic, or nylon).
Natural fibers are quite comfortable, but synthetic ones have been there for quite sometime due to their water repellant properties and resistance to wear and tear. For several users, synthetic fibers are more sustainable as 'they last longer', but this isn't always true.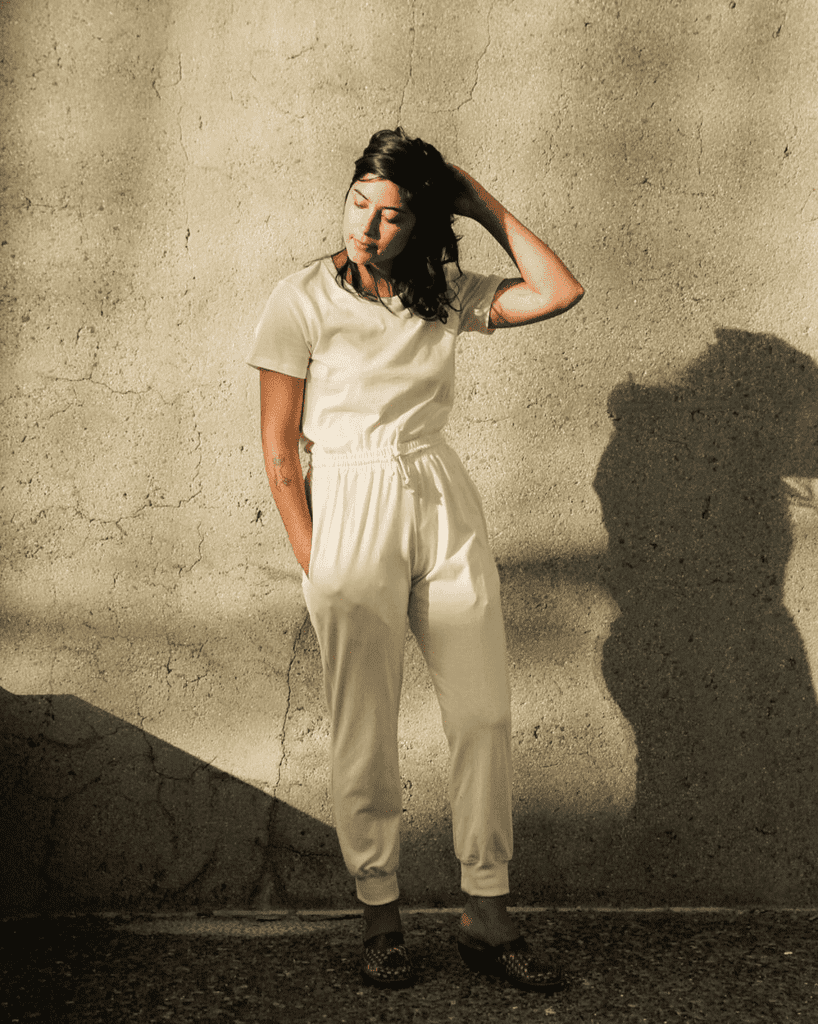 At least, for most part, environmentally speaking.
Synthetic fibers are more challenging to decompose at the end of their lifecycle, unlike natural fibers.
They do not decompose, just like other plastic goods. Instead they release small plastic particles into the environment when they are denigrating. Imagine this- it's like a ticking bomb filled with thousands of RDX particles. When this bomb explodes, all those particles fly everywhere, destroying life in the process.
While this might be an exaggeration, the presence of synthetic cosmetics, fibers and chemicals are no less than a harmful ticking bomb.
But synthetic clothing doesn't just expel particles when buried in the earth. It also pollutes water every time it is washed, expelling tiny particles which aren't visible to the naked eye most of the time.
Most of these particles are microplastics which harm our eco-systems.
Therefore, by selecting 100% cotton sweatpants over synthetic clothing, you can avoid severe plastic pollution. Change begins at home, we say. And this should e your cue to opt for the safest and the most comfortable women's cotton joggers.
Want to read more like this?
Get similar stories and a free sustainability checklist delivered to your inbox.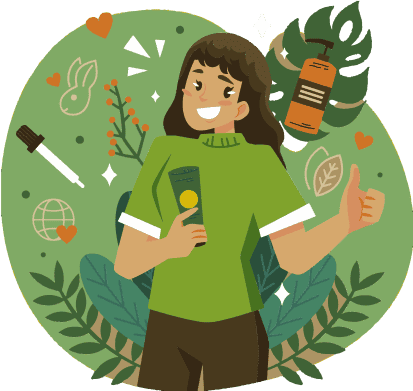 Get similar stories and a free sustainability checklist delivered to your inbox.
What is the Problem With Conventional Cotton?
Even if you plan to buy comfortable cotton sweatpants for women, narrow down your criteria to organic cotton instead of conventional cotton.
'Isn't it sufficient to go for just cotton?' You may ask. Unfortunately, it's not- and here's why.
Conventional cotton cultivation poses several environmental and social problems. Cotton in itself might not be problematic but the many factors behind it can be.
An entire kilogram of cotton requires a staggering 10,000 liters of water to be manufactured on a large scale.
Thus, the global cotton production that mostly happens regions with high or extremely high water stress most definitely doesn't help.
Not only does conventional cotton cultivation consume a lot of water, but it also utilizes a lot of fertilizers, fungicides, and herbicides.
Cultivators use chemicals to increase the overall yield. Cotton farms are often pressured to use quick grow fertilizers for a 'bumper yield' by fast fashion businesses. The abuse is not limited to nature and soil. Cultivators are also coerced to keep their prices low by using more fertilizers. The cycle never ends, sadly.
In addition to endangering the health of those who work in cotton fields, these chemicals also travel into rivers via irrigation channels and rainfall, contaminating water supplies and harming adjacent ecosystems.
Labor conditions are quiet rough on these farms and plantations. Although we pride ourselves from having moved on from slavery, the truth on field is different from th eones we are taught to be nostalgic about.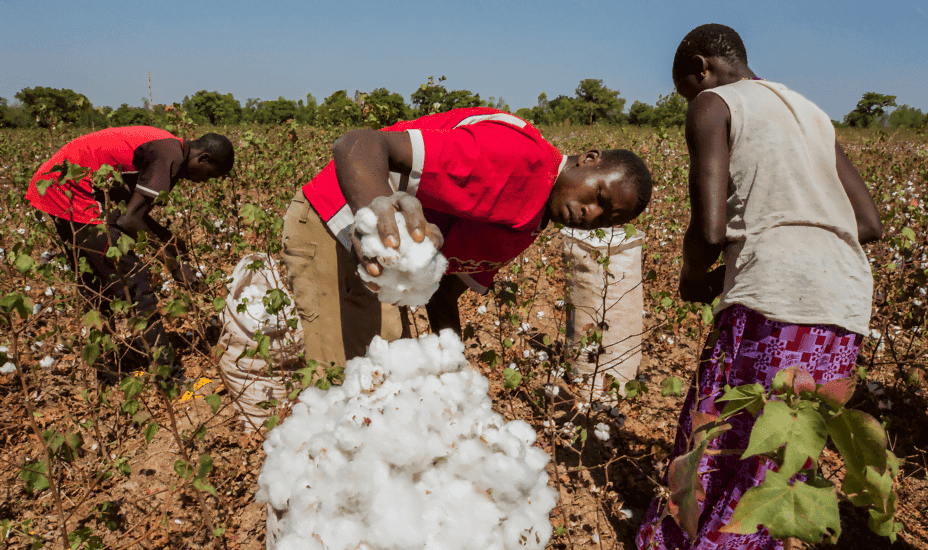 Supply networks in plantations have been linked to both child labor and forced labor. Farmers are some of the worst affected sections by cotton price fluctuations. As price declines, it impacts their livelihood, working conditions, and a general standard of living.
Remember, that the clothes you carry on your back priced minimally from a haul is costing someone their labor and paying them pennies instead. In a Marxist sense, we are living a life of commodity fetishism, which makes us blind to the nitty gritty of how unequal and unfair production cycles are.
Many of these problems are largely resolved by using organic cotton, making cotton the environmentally friendly fabric it can be for apparel. By incorporating water recycling and using rainwater, organic cotton farms utilize better irrigation techniques that may save up to 91% of water in the production process itself.
Natural fertilizers are used instead of harsh chemicals in organic cotton cultivation, which is beneficial for the environment and the farm workers. To improve working conditions and ensure that employees are paid fairly and feel safe, supply networks have been improved. However, there is a long way to go.
Also, cotton just happens to be the go-to material for the best comfy sweatpants, making them extremely soft, breathable, and comfortable.
What Makes Organic Cotton More Sustainable?
These are the factors that make organic cotton the most sustainable fiber out there. Let's know more about them!
Helps Fight Climate Change
Organic cotton is grown naturally by organic farmers instead of using fertilizers derived from fossil fuels.
Farmers can fight climate change by creating healthy soils that store carbon by cooperating with nature.
Switching to organic cotton will help cut greenhouse gas emissions. It will also bring in a range of other environmental, human health, and social advantages.
Helps Farmers
Organic farmers always grow other crops in addition to cotton to maintain a balanced system on their farms, which results in healthy soils, encourage wildlife, and protect topsoil from surface runoff.
These crops can provide cotton producers another source of income as well as a more reliable, accessible, plentiful, and diversified food supply for farming families and their communities.
Genetically Modified (GM) seeds are banned in organic farming. It is true that organic farming is not a magic approach to fast growth, but is more sustainable. Organic agriculture also helps farmers conserve their seeds for future cycles.
Saves Water
Organic cotton is better for water than conventionally produced cotton.
Healthy soils produced by organic farming behave like a sponge, soaking up water during floods and keeping it for longer during dry spells.
Hazardous synthetic pesticides and fertilizers are banned in organic farming, so rivers, lakes and drinking water are kept cleaner too.
Eliminates the Use Of Harmful Pesticides
Crop rotation is one natural strategy used by organic farmers to manage pests and diseases.
Hazardous synthetic pesticides used in conventional farming may pollute streams, harm ecosystems, and risk employees who can't always afford the protective gear they require. One-fourth of all pesticides marketed worldwide, or 16%, are used on conventional cotton alone.
8 Best Organic Cotton Sweatpants Brands for Her
These sustainable sweatpant brands mix comfort and style with environmentally friendly materials and moral manufacturing procedures.
Many provide inclusive sizing and collections for all genders and ages, while others employ organic, recycled, or materials from sustainably produced sources.
Let's look at some rands that are changing the narrative without breaking a sweat!
Happy Earth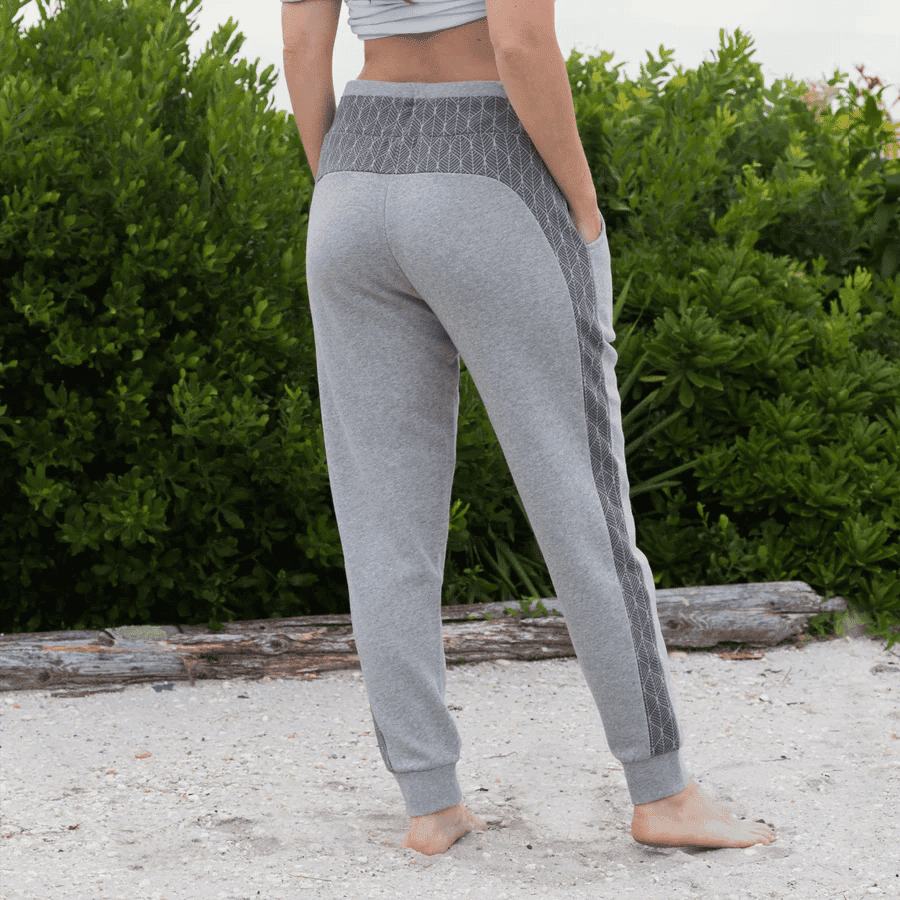 Happy Earth is committed to keeping the planet as well as its customers happy, safe, and eco-friendly.
This Certified B-corp corporation is carbon neutral and believes in fair trade practices.
We absolutely love the company's range of fair trade organic fleece hoodies and organic clothes that are produced in WRAP-certified facilities because of their low prices and commitment to important issues.
You may choose to give back with each purchase, whether it's by planting trees, addressing the climate issue, or cleaning up the environment.
Their products are vegan and cruelty-free, and sustainable in every way.
Shop Happy Earth here!
Tentree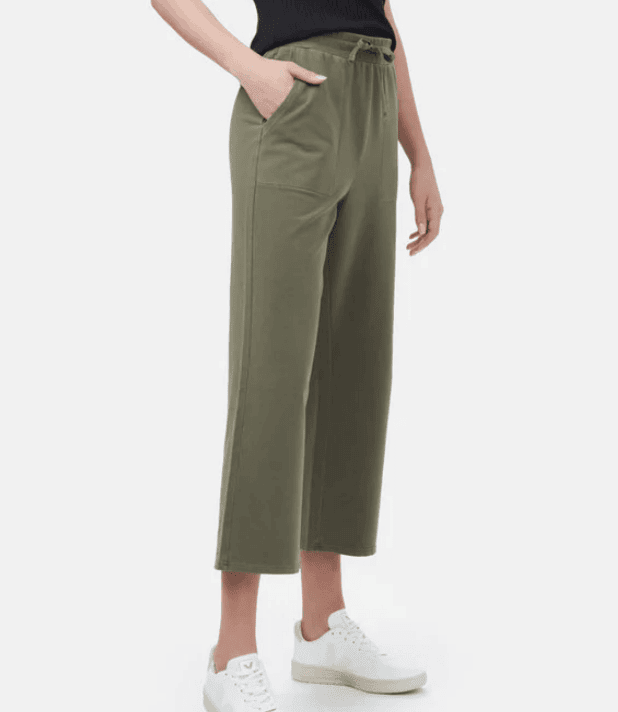 Tentree plants ten trees with every purchase made.
The noble effort restore ecosystems, absorb carbon, and offer employment to communities in the planting industry globally.
All of their goods are built with an Earth-First philosophy, which means they are constructed from only sustainably sourced and recycled materials and are produced in fair, safe working conditions.
Utilizing materials that are ethically sourced, such as TENCEL lyocell, organic cotton, or REPREVE® recycled polyester, the brand reduces wastewater and emissions produced by conventional textile production.
Although 98% of all of their goods are eco friendly, they are still searching for new ways to jive with recycled nylon, cotton, and textiles that are naturally colored or undyed. Their sustainable sweatpants are comfy, stylish, and an absolute must-have!
Buy Tentree here!
Want to read more like this?
Get similar stories and a free sustainability checklist delivered to your inbox.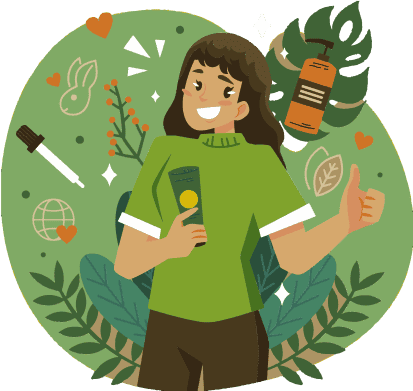 Get similar stories and a free sustainability checklist delivered to your inbox.
Girlfriend Collective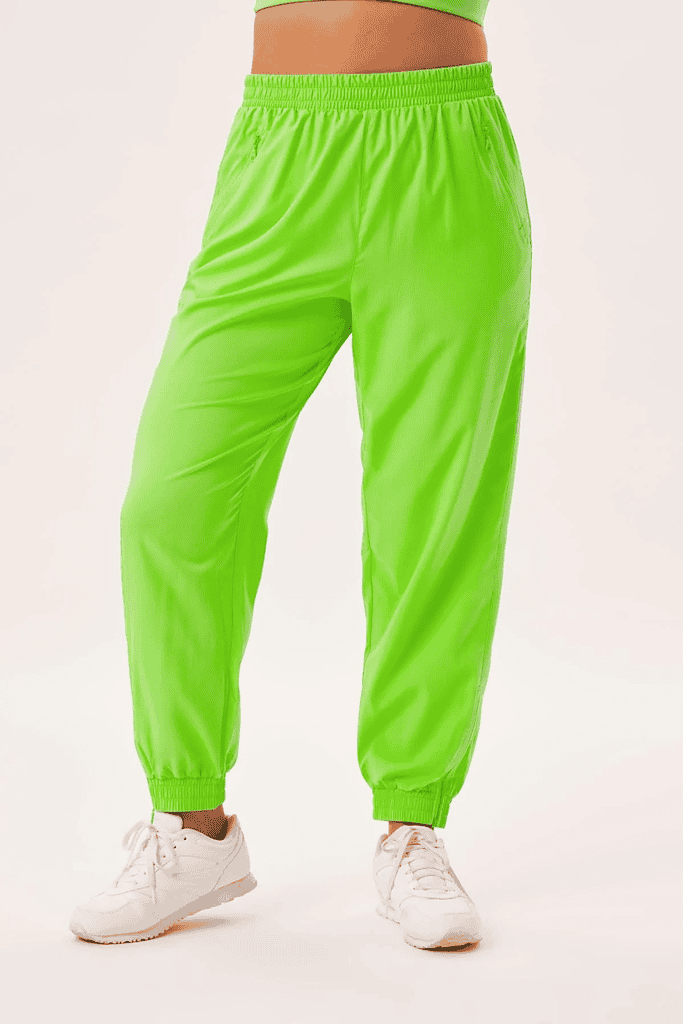 Girlfriend Collective is one of our personal favorites, and their organic clothes are a wardrobe essential. Their packaging is 100% recycled and recyclable, and their clothing is manufactured from waste products, including post-consumer water bottles, salvaged fishing nets from the ocean, leftover fabric, and other waste.
Their entire textile line is produced in various factories around the world using recycled materials.
While their main sewing partner in Vietnam is SA8000 certified, assures fair wages, and consistently maintains safe and healthy working conditions, their key recycling partner in Taiwan specializes in eco-friendly and high-quality fabrics.
All of the factories are WRAP and SA8000 certified.
Buy Girlfriend Collective here!
Kotn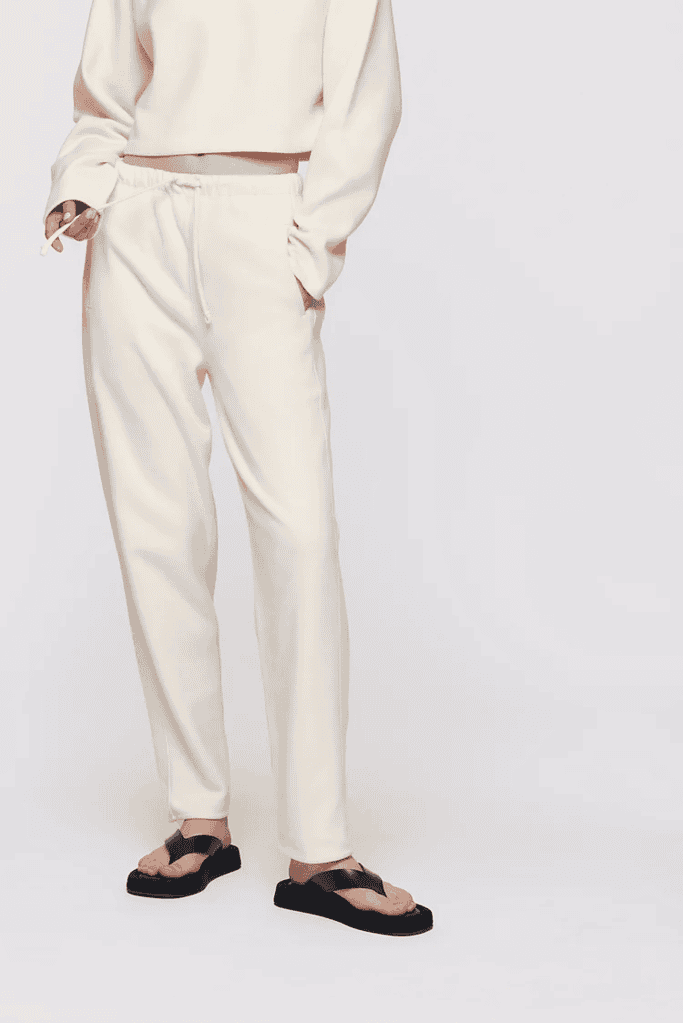 Kotn has some of the finest premium quality organic clothes.
With the fourth-highest B Impact Score among garment manufacturers in North America, Kotn is a certified B Corporation that was chosen as Best for the WorldTM. To reduce poverty and foster shared, sustainable growth for the communities they are a part of, they make investments in the creation of employment, infrastructure, systems, and education with every order.
Kotn began and continues to work closely with small-scale cotton producers in Egypt's Nile Delta. 2,390 farmers in the Nile Delta and Faiyum areas are now a part of their local network, collaborating with them to meet their business and community requirements and promote sustainable growth.
They've expanded to more sources which are all certified organizations like the Better Cotton Initiative (BCI), The Global Organic Textile Standard (GOTS), the Responsible Wool Standard (RWS) and the Global Recycle Standard (GRS).
Shop Kotn here!
Colorful Standard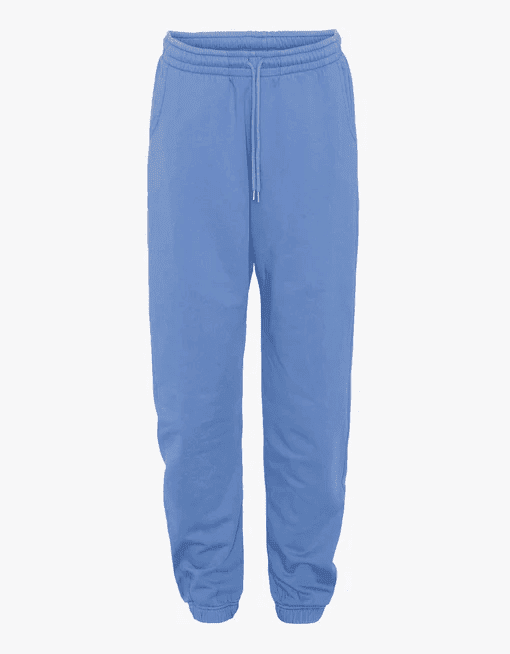 Colorful Standard is your go-to place for vibrant, fun, and comfortable clothing, especially sustainable sweatpants for women.
They create durable, timeless clothing so that you, as a responsible consumer, won't need to buy new things all the time to stay in style! They employ ethical labor standards, use recycled FSC packaging, and are transparent about the resources they use.
By shipping straight to customers rather than making many warehouse stops, Colorful Standard lowers its carbon impact. We also like their commitment to zero waste, as they don't manufacture more than they can sell.
Check Colorful Standard here!
MATE The Label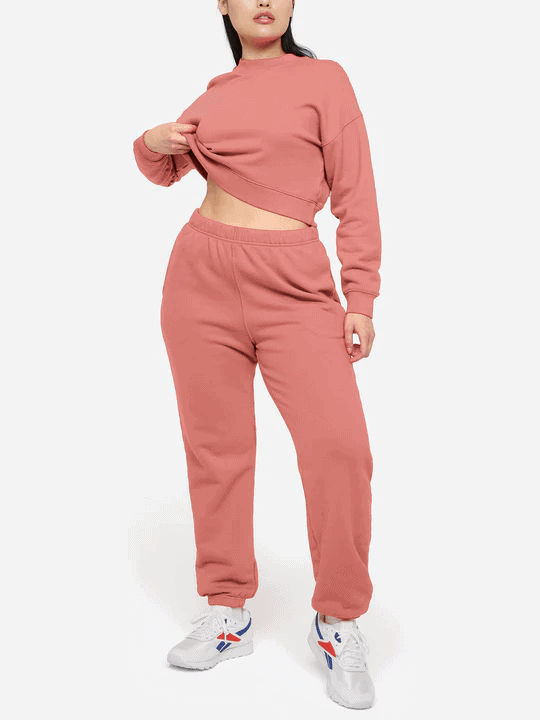 MATE The Label, to keep carcinogens, endocrine disruptors, and other poisons out of their supply chain and off your body, enforce a rigorous list of prohibited ingredients. Both their clients and the MATEs in the supply chain are kept safe and secure by the use of organic materials and non-toxic colors.
They create styles that can be worn all year round, regardless of the season.
They aim to provide well-loved items that withstand the test of time in everything they do, from their designs to their choice of colors. They utilize organic yarns and dyes, avoiding dangerous pesticides.
They no longer use any plastic in their labels or packaging, and they have created MOVE by MATE, a product that only contains 8% spandex (significantly less synthetic fibres than typical activewear.) Never will their products contain any polyester, nylon, or polyamide.
Check out their website here!
Mila.Vert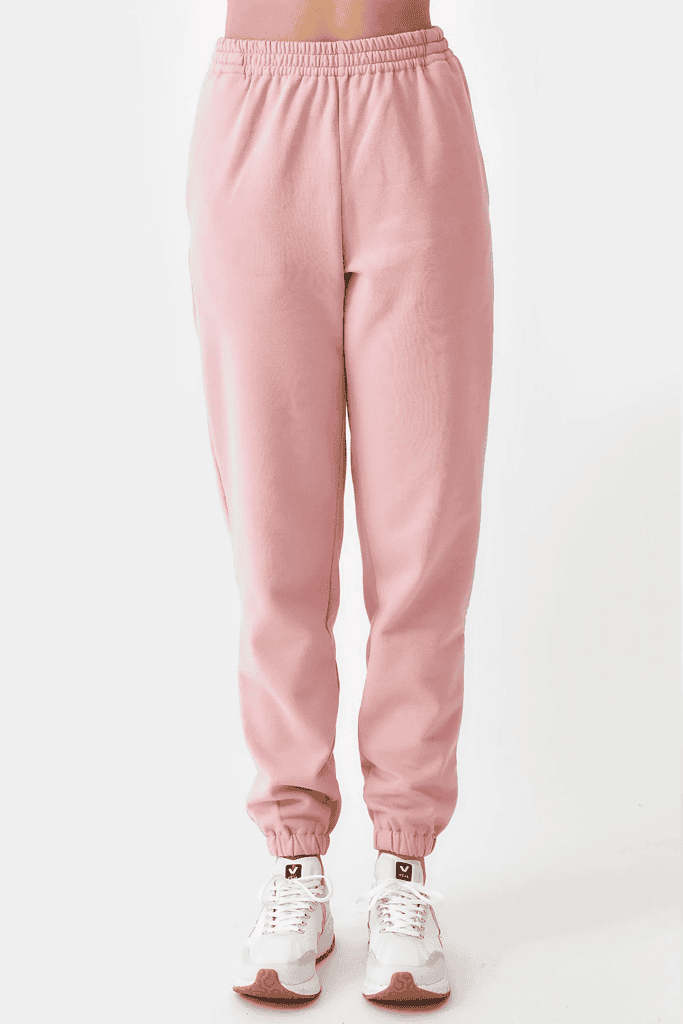 Global Organic Textile Standard (GOTS) cotton is among the many eco-friendly products that Mila.Vert employs. In order to lessen its carbon footprint, it produces locally. The quantity of chemicals, water, and wastewater utilized in production is reduced through the use of environmentally friendly materials.
Even though Mila.Vert has a written declaration outlining workers' rights; there is no indication that it has a code of conduct. Most of its supply chain, including the whole last phase of manufacture, is traceable. It is unclear if it guarantees that everyone in its supply chain gets paid a livable wage. It frequently pays a visit to its vendors.
Additionally, it does not include angora, fur, leather, down, exotic animal skin, or exotic animal hair.
Check out their website here!
Vitamin A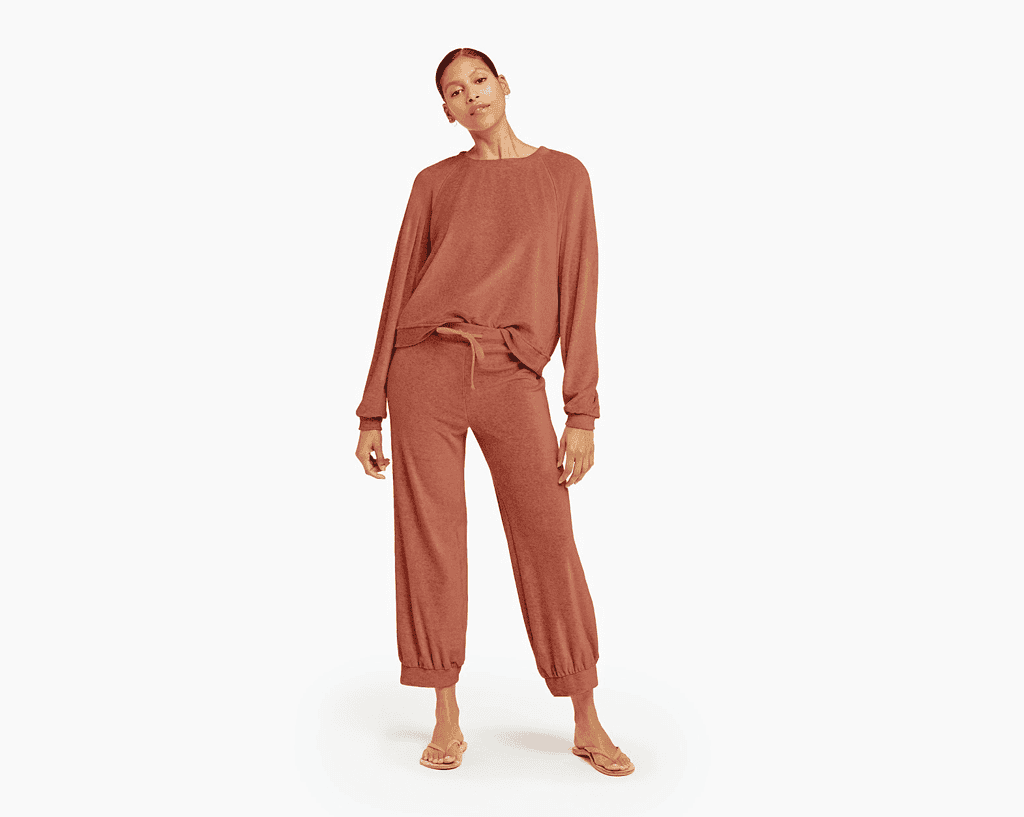 The swimwear and loungewear lines from Vitamin A are locally produced in California using a significant amount of eco-friendly fabrics, such as organic hemp and cotton. Cozy up in their comfortable, biodegradable, compostable, and plant-based fleece-blend joggers. The environment is given first priority with every purchase.
They donate a portion of every transaction they make to organizations that safeguard the seas thanks to their connection with 1% For The Planet.
Most of its supply chain, including the whole last phase of manufacture, is traceable. It does not say what proportion of its supply chain is guaranteed to get a decent wage, but it does. It frequently pays a visit to its vendors.
Shop Vitamin A here!
.