In the ever-evolving world of skincare, The Ordinary has emerged as a beacon of innovation, offering science-driven products at affordable prices. However, as consumers become increasingly conscious about the ethical implications of their purchases, a pressing question arises: is The Ordinary cruelty-free?
This question is not just about animal welfare; it's about aligning our skincare choices with our values. It's about making a stand for what we believe in. In this article, we'll explore the ethical practices of The Ordinary and their cruelty-free status.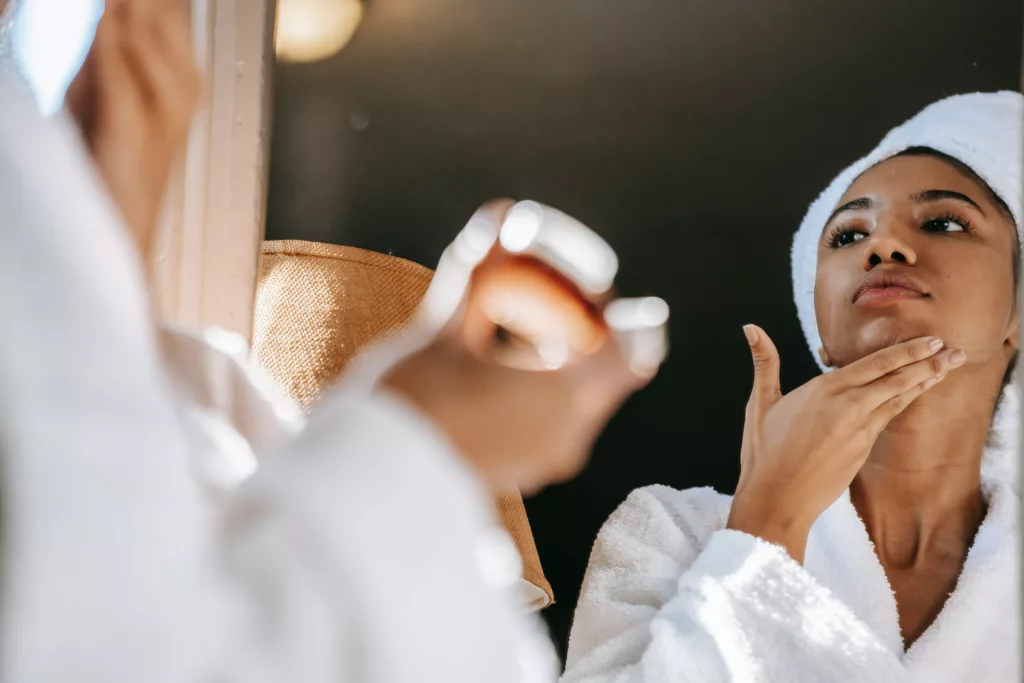 Understanding the Cruelty-Free Concept
Cruelty-free is more than just a buzzword or a marketing tactic. It's a commitment to a certain set of ethical practices that prevent harm to animals in the product development process. A cruelty-free brand does not conduct, commission, or condone animal testing at any stage. This means that from the initial stages of product formulation to the final product testing, no animals are harmed or exploited.
But why does this matter? The importance of cruelty-free products extends beyond individual consumers. It's a matter of environmental ethics, as animal testing contributes to biodiversity loss and ecological imbalance. Furthermore, animal testing often involves practices that cause unnecessary suffering and harm to animals. By choosing cruelty-free, we can contribute to a more sustainable and compassionate world.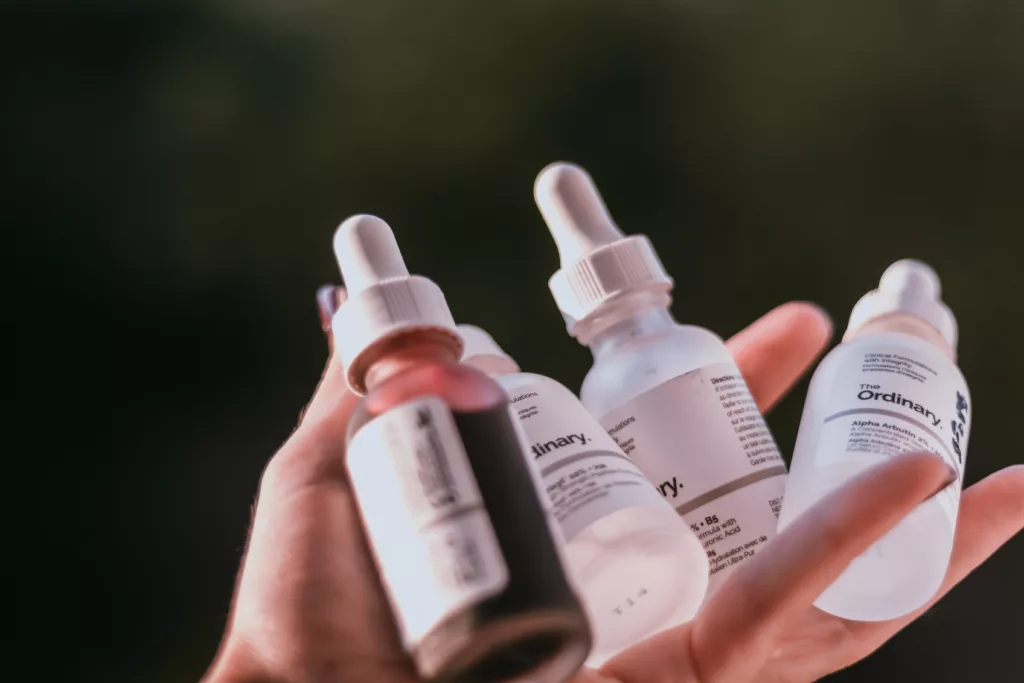 The Ordinary's Stance on Animal Testing
Is The Ordinary cruelty-free or do they test on animals? The brand has made a clear and unequivocal commitment to avoiding animal testing. This is an active policy that they've implemented at every stage of their operations. The Ordinary openly states that they do not test on animals and do not pay others to do so. This policy extends to their suppliers and any third parties involved in the production process.
But how about manufacturing processes? Is The Ordinary cruelty-free in their raw material sourcing? Absolutely. Their process involves careful selection of suppliers, rigorous auditing, and monitoring to ensure compliance.
Furthermore, The Ordinary does not sell in physical stores in mainland China, a country known for its mandatory animal testing for foreign cosmetics. Despite the lucrative market that China represents, they have chosen to forego the opportunity rather than compromise on their ethical standards.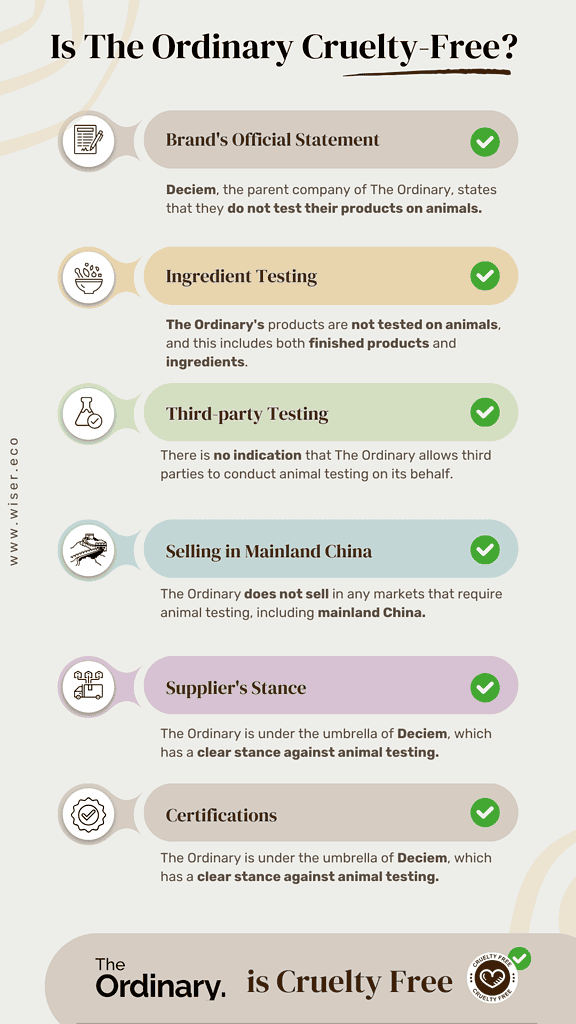 Unlock Your Savings with Exclusive Offer Coupons
Save big while shopping for sustainable products! Grab your exclusive coupons today!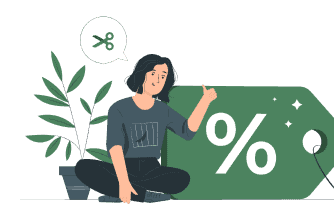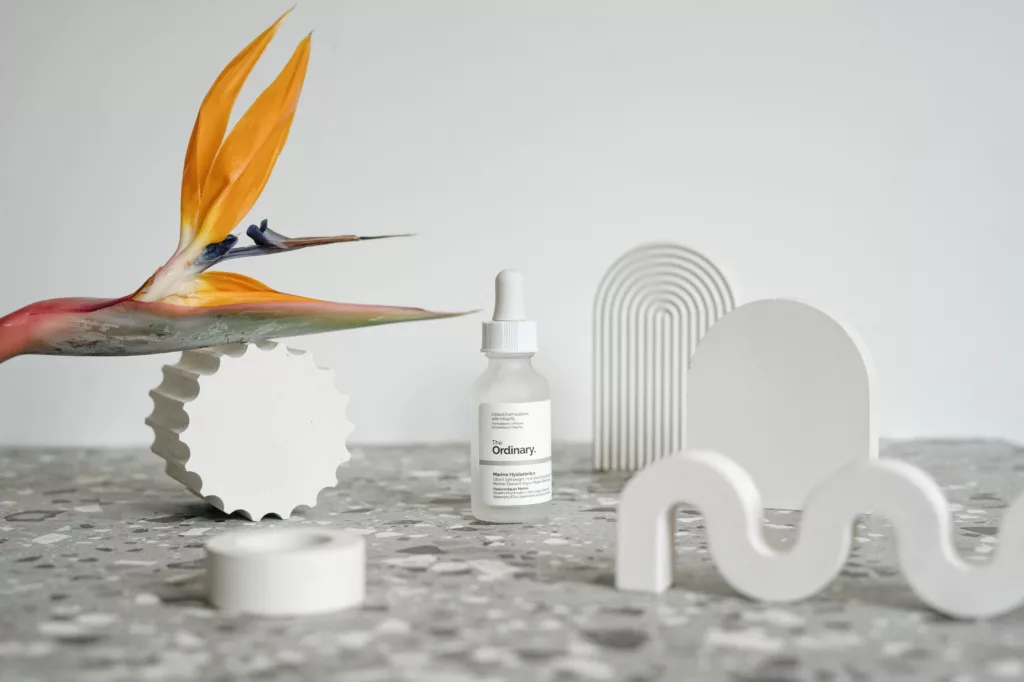 Is The Ordinary Cruelty-Free? Certifications and Endorsements
The Ordinary's commitment to cruelty-free practices is not just self-proclaimed; it is also recognized and certified by external organizations. So, is The Ordinary cruelty-free? Yes! The brand is certified by Leaping Bunny, the gold standard in cruelty-free certification. This endorsement means that the brand has passed a stringent audit process and pledged to maintain its cruelty-free practices.
Achieving the Leaping Bunny certification requires a brand to demonstrate a thorough commitment to animal welfare at every stage of production. This involves detailed documentation of its supply chain, regular independent audits, and a long-term commitment to maintaining these standards.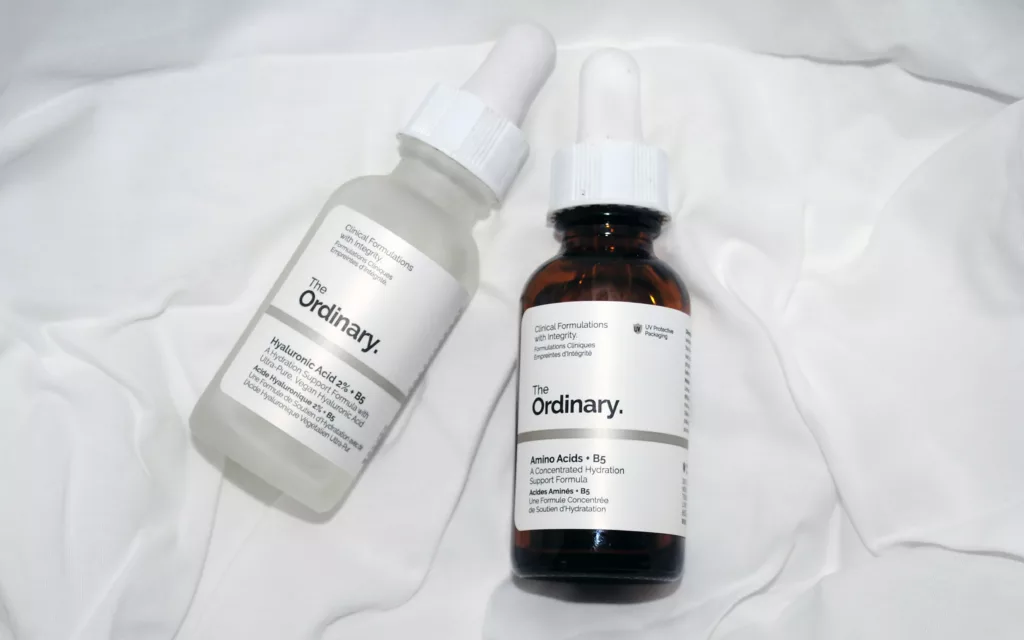 The Ordinary's Cruelty-Free Products
Is The Ordinary cruelty-free in all their formulations including new products? Yes, the brand allows consumers to enjoy high-quality skincare without compromising their ethical standards, showing their commitment to combining science, ethics, and affordability.
One of the brand's most popular products is the "Buffet" peptide serum. This multi-technology serum is designed to target multiple signs of aging at once. It's packed with a range of peptides, probiotics, and amino acids, all of which work together to reduce wrinkles, improve skin texture, and hydrate the skin. And, of course, it's 100% cruelty-free.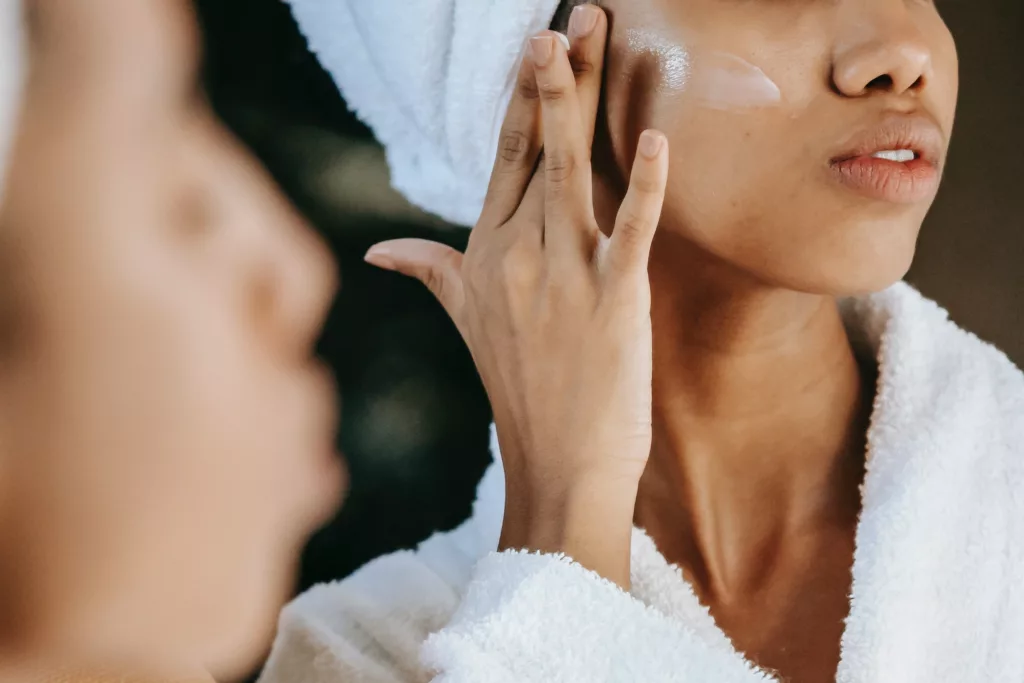 Another standout product is The Ordinary's Vitamin C Suspension. This water-free, silicone-free formula provides 23% pure L-Ascorbic Acid which offers a direct exposure of Vitamin C for brighter, healthier skin. Like all of The Ordinary's products, it's cruelty-free, allowing consumers to improve their skin while also making an ethical choice.
These are just a few examples of the many cruelty-free products that The Ordinary offers. Each product in the brand's range is a reflection of its commitment to ethical skincare, providing consumers with effective, affordable options that align with their values.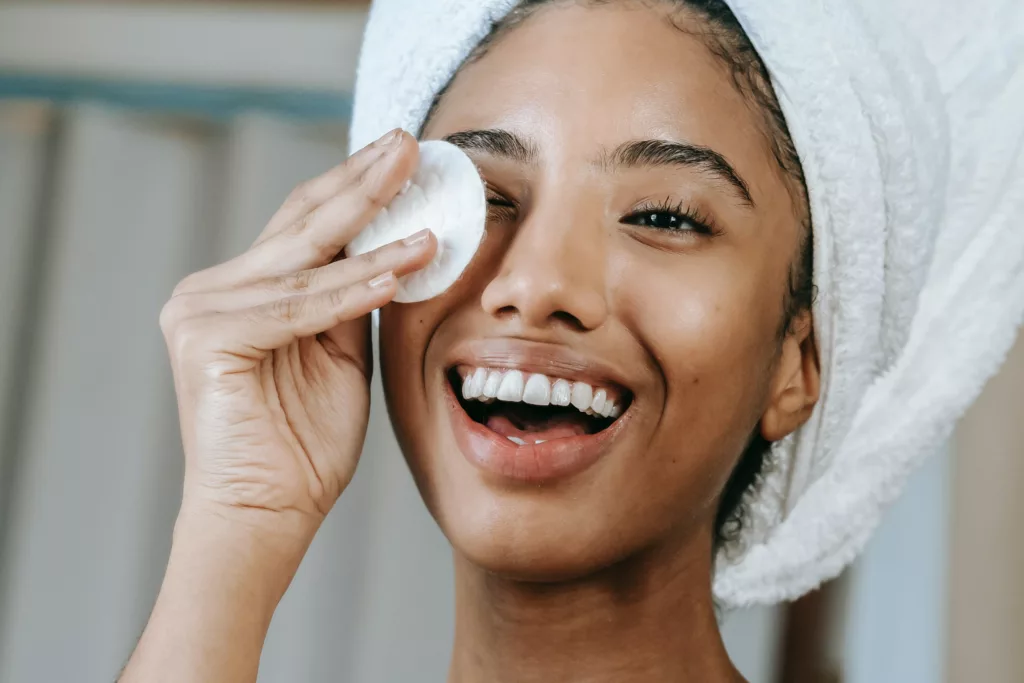 Explore More Cruelty-Free Brands
If you're looking to expand your cruelty-free skincare routine beyond The Ordinary, there are several brands to consider. Paula's Choice is renowned for its scientifically-backed, cruelty-free products. Drunk Elephant, another cruelty-free brand, is loved for its clean, effective formulas. Biossance, with its commitment to sustainability and cruelty-free practices, offers bio-engineered skincare products that are both effective and ethical.
Conclusion
Is The Ordinary cruelty-free and ethical? Absolutely. The Ordinary aligns with the cruelty-free ethos, offering consumers ethical skincare choices. As we continue to strive for a more compassionate world, remember that every purchase is a vote for the kind of world we want to live in. By choosing cruelty-free brands like The Ordinary, we can contribute to a more ethical and sustainable future.
If you'd like to make a change, start with your skincare routine and shop for ethical, cruelty-free products here!
Want to read more like this?
Get similar stories and a free sustainability checklist delivered to your inbox.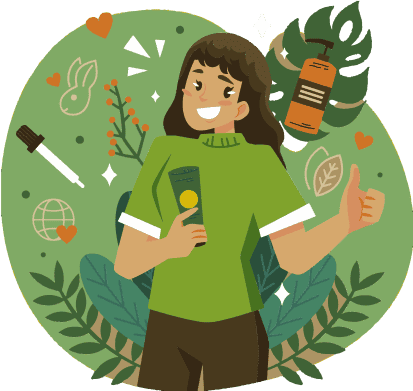 Get similar stories and a free sustainability checklist delivered to your inbox.