Minimal, eco-friendly and clean beauty routine is the stuff that is 'in' the beauty market space for sometime now.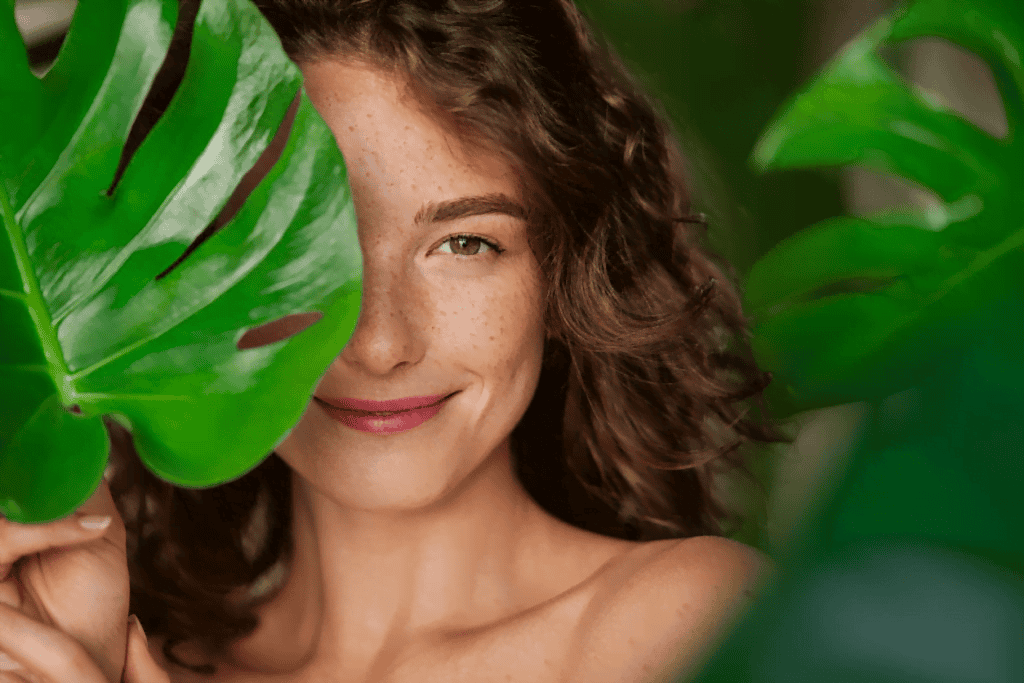 Such buzzwords are common in print, ads, social media, and blogs. Coupled with images of youthful ladies with flawless, blemish less skin- clean beauty has acquired a cult status. The Gen Z vocabulary of skincare is full of trends like glass skin, Korean 12-step routine, chemical peels, gua sha and face rollers and what not.
According to a poll conducted by Harper's BAZAAR, more than 50% of women worldwide use clean beauty products already. The same survey attests that more than 60% of women are willing to spend on clean and safe beauty products that are non-toxic and sustainable.
But do we know clean beauty beyond that? Is it another term coined by some marketing geniuses and campaign makers to greenwash their harmful products? Is there anything positive and convincing about this politically correct beauty trend? And does clean beauty have to be expensive?
We believe that while beauty is skin deep, it is also reflected in healthy, natural skin that is well-nourished in all respects. This is why the journey to clean beauty often begins with good skincare.
If you are a beginner who wants to embrace sustainable beauty that works for you, or someone who has broken their bank for expensive beauty products that haven't given you those miraculous results, read our top 9 clean beauty hacks without taking down your entire collection of skincare essentials!
What is 'Clean Beauty'?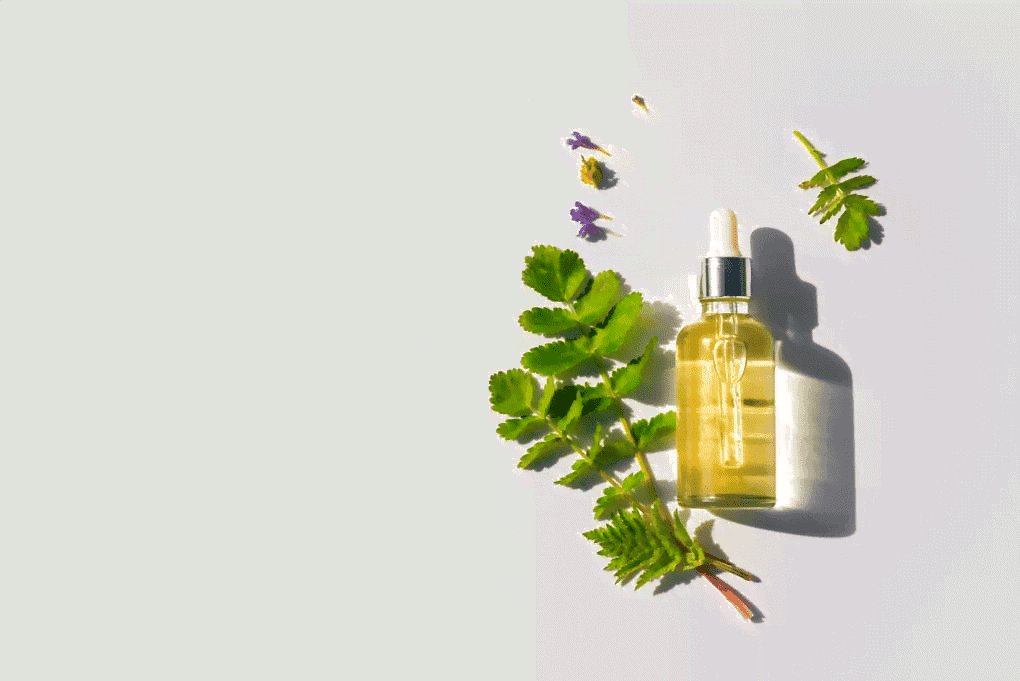 When we talk about clean beauty, we refer to products and practices that use sustainable and non-toxic materials.
A product adhering to clean beauty standards will also lend a minimal environmental footprint, besides being beneficial for your health.
What Makes Clean Beauty Good?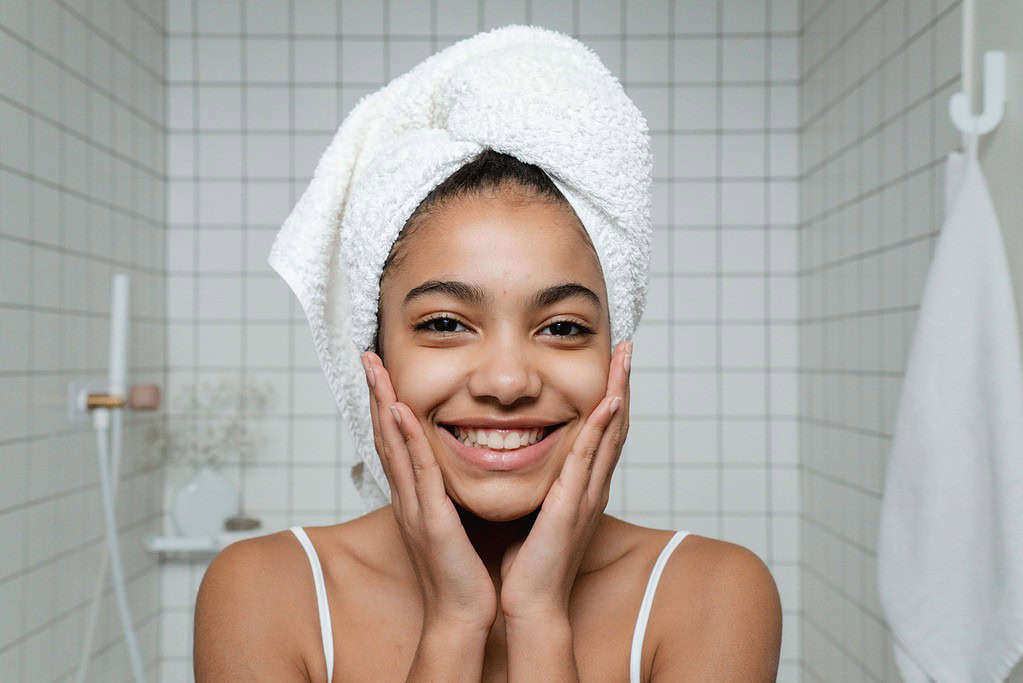 A tilt towards clean beauty products has prompted beauty companies to think about matters other than an external appeal. Inherent goodness that is soft on the skin is the basic principle of clean beauty.
The new vocabulary of clean beauty and healthy skin care has set some standards- be it the trending Korean 'glass' skin, or the more natural and sun-kissed look with bee-stung lips, much like how Kevin Kwan describes the fictional diva Astrid Leong. (Alert- Crazy Rich Asians is an obsession that will feature in some posts, here and there. Another reason you should read our posts for pop-culture Easter eggs.)
People are trying to go after what is labeled as 'natural' rather than true, clean beauty which is quite concerning.
A positive aspect of the obsession with clean beauty is that people are becoming more aware of products being cruelty-free, vegan, and free of harmful parabens, phthalates, and triclosan.
Is Clean Beauty, Clean Indeed?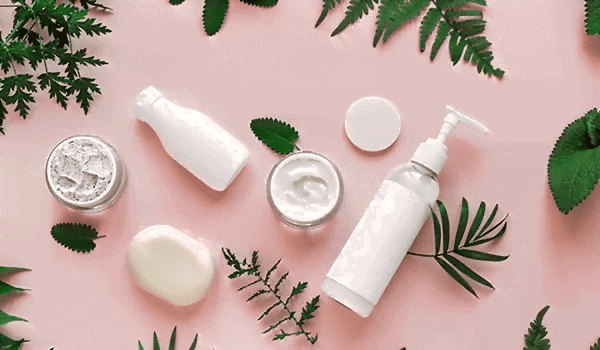 The dark shadow side of 'clean beauty' is dirty indeed. While beauty brands have been hyperactive in marketing their lineup as eco-friendly, organic, and clean, much of it is superficial and has no substance.
Companies can still hide behind deceptive policies that make people believe that they are on the good side.
But this is exactly what greenwashing is- brands attempt to attract consumers based on their eco-friendly appearance that lacks any substance.
As we are caught between discerning the unethical from the genuine, achieving healthy and visible results from clean beauty might sound like a Herculean task.
Are These Beauty Products Safe?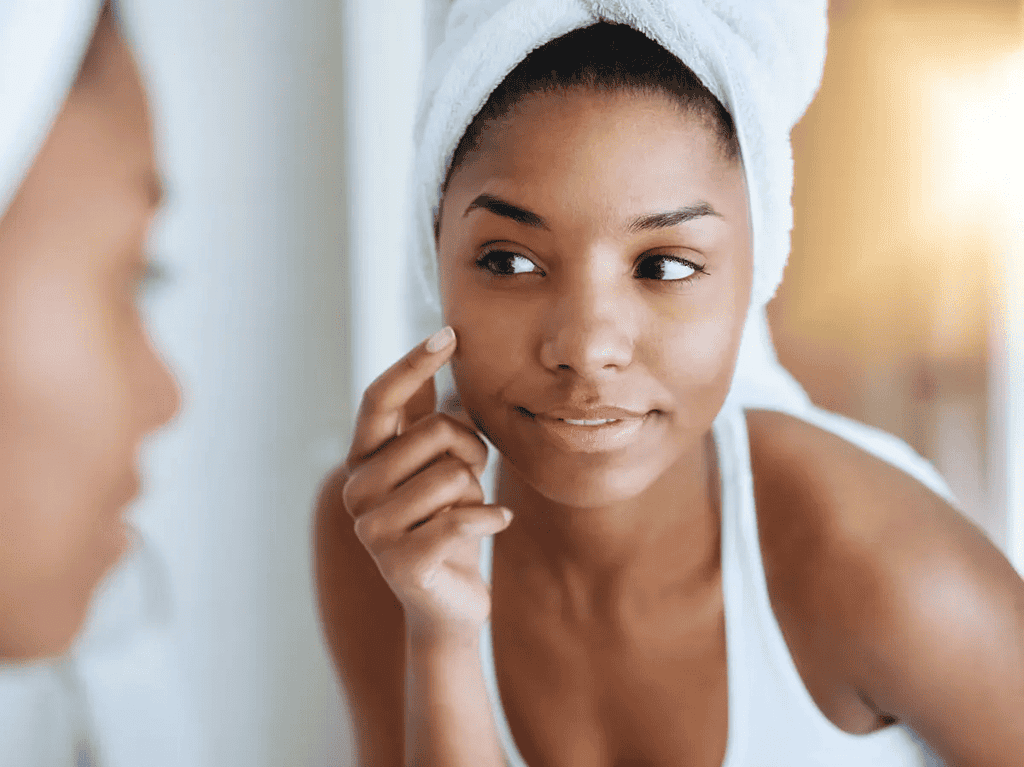 Most clean beauty products are safe for use. Watch out for labels such as cruelty-free, Leaping Bunny Certified, USDA, or NSF to determine if a cosmetic is organic and safe for you to use or not.
Unfortunately, despite the buzz around clean beauty, the industry is pretty much unregulated, which makes it difficult to distinguish genuinely good products from better-marketed ones.
It might be that your regular kitchen supplies or botanical ingredients are much safer than such products.
One such contentious case is that of essential oils. Although they are considered to be good for the skin, but evidence shows that their slightest misuse can lead to skin allergies.
Overall, even if clean beauty products contain plant extracts, it is not enough for them to be clean indeed.
Are Clean Beauty Products Expensive?
Not all clean beauty products are expensive and they don't necessarily have to be.
Contrary to beliefs, you do not need to purge your boudoir completely or buy expensive products that claim to be environmentally sound.
You can embrace clean beauty by using kitchen ingredients. Most of our clean beauty hacks feature kitchen remedies that are readily available or are easily spotted in a common drugstore.
The secret is in the process. If you regularly cleanse, exfoliate and moisturize your skin, have a balanced diet and keep yourself active- you won't need break the bank for supple, bouncy skin.
But if you wish to go for something valuable- shop according to your skin concerns. Honestly, products are here to stay.
Resist the urge to fill your cart with every product. Take what you need. It is better to get testers, samples, or minis before getting a larger quantity. You should do a patch test before making up your mind to get a 'clean beauty' product. This practice reduces wastage.
Top 9 Clean Beauty Hacks for a Soft, Glowing Skin!
You don't need to splurge a lot of cash for these result-oriented tips backed by beauty bosses and skincare gurus who have mastered the art of clean beauty.
Let's take a quick sneak peek at these snippets without any delay!
Use Facial Oils as Makeup Remover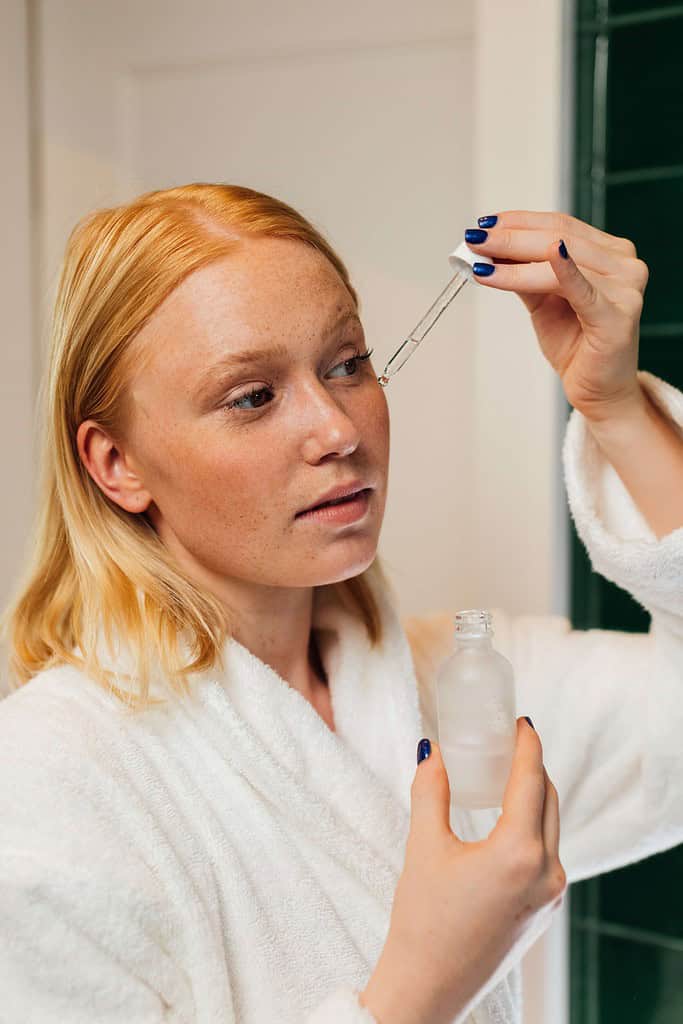 A beauty hack I still remember from my high school days when I couldn't get that eyeliner off was my senior's quick fix to use almond or coconut oil to remove it. Makeup removers are full of harsh chemicals that can harm your skin.
Using a few drops of gentle facial oils and a cotton pad can do the trick.
All you have to do is gently massage your face with that pad or sponge and clean your face with cool water after 2-3 minutes.
Clean beauty brand Town & Anchor's founder Parisa Morris swears by this hack which will give you soft skin right away.
Eat More Veggies and Fruits!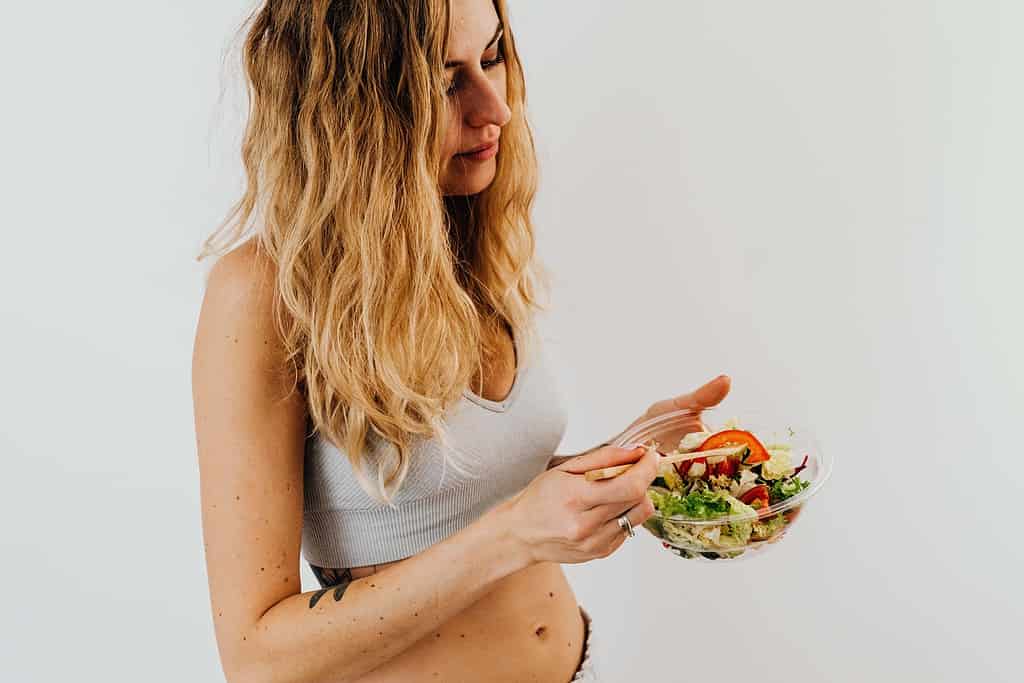 It is true when we say that you are what you eat. Several celebrities with bouncy, glowing skin eat loads of fruits and vegetables during the day.
Not only are superfoods such as berries, arugula, spinach, and apples low in calories, they are full of beneficial antioxidants that contribute to great skin and hair.
This is one of the greatest skincare hacks that will flush out all the toxins from your system.
You do not need to starve yourself at all. Nutritious portions packed with essential vitamins and minerals will help you gain soft and youthful skin much faster than beauty products! Also, don't forget to hydrate!
Do Facial Yoga Everyday!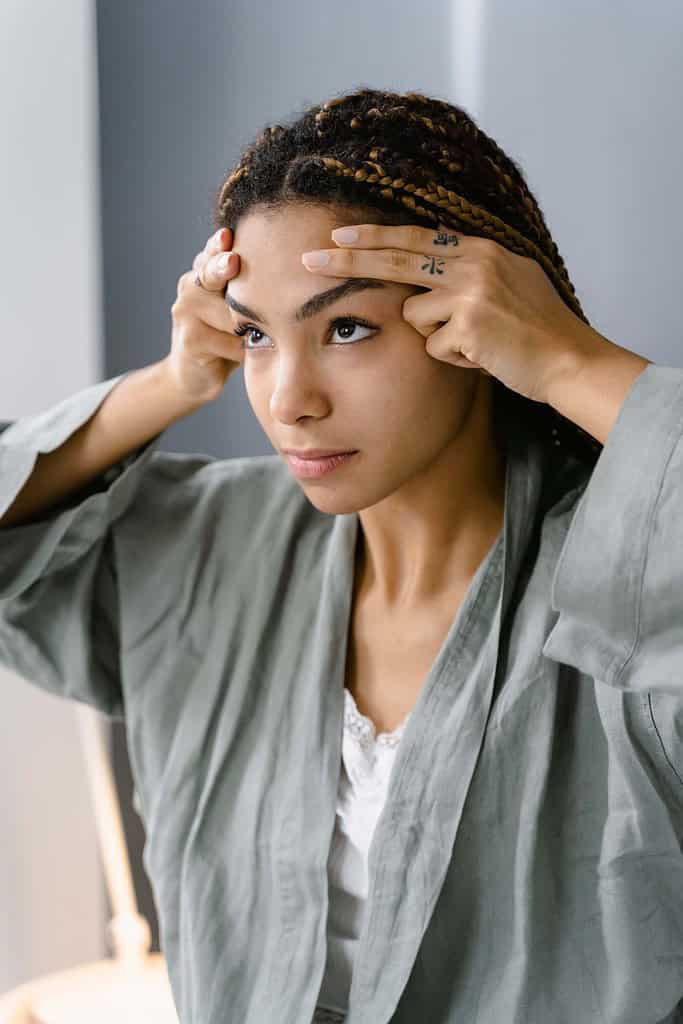 We know that yoga is one of the most beneficial health routines for a supple body. Similarly, regular facial yoga and stretches will help you get a toned and healthy finish on your face.
Indian actress Deepika Padukone is an avid practitioner of facial yoga and credits it for her glowing and healthy facial skin. And who doesn't want an enviable jawline that can cut glass?
Fifteen minutes of facial yoga in the morning will not only keep your muscles active but will also reduce the possibility of wrinkles!
Wash Your Face Before Bedtime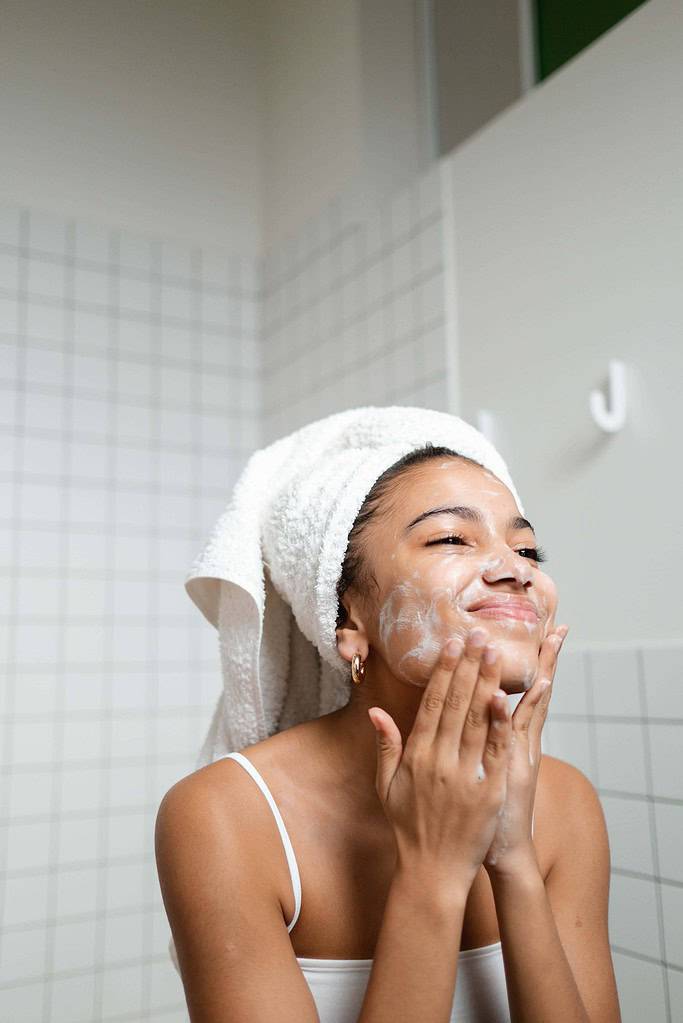 A no-nonsense clean beauty hack suggested by dermatologists all over the world is to wash your face before bedtime. Even if you don't have the energy to spare for an elaborate 12 Step Korean Skincare routine, just washing your face with a gentle face soap or face wash can help you preserve your skin.
During the day, our face is full of excess sebum buildup and is caked with the pollutants in the air.
You must know that after a day out in the sun, your face tends to get dull. Washing your face is a good way to remove that build-up.
Go to bed with smooth skin that will thank you for taking care of it in those little ways!
Moisturize Your Face Before Applying Makeup
Many people use a primer directly after washing their face. We don't advise that and neither do several beauty gurus. It is because primers and foundations feature chemicals that can damage the skin barrier and cause allergic reactions. It is important to moisturize your face for 10 minutes before applying makeup.
Our skin absorbs over 60% of what is applied to it. Using a safe, gentle moisturizer that is cruelty-free and gentle on your skin will shield it from the foundation and its harsh effects.
You can try one of these recommended face moisturizers from this list or go for a classic home remedy- apply a thin layer of honey to your face and wash it with warm water before you apply a cruelty-free foundation!
Try a Facial Bar Instead of a Face Wash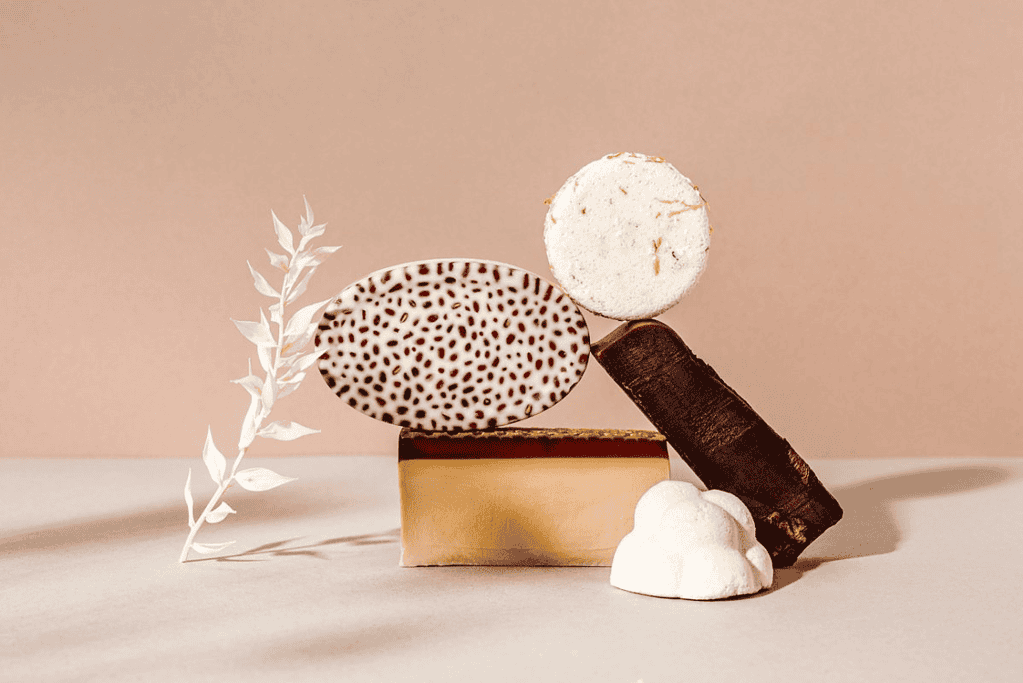 Although facewash is a staple skincare essential, liquid-based face washes have a higher environmental impact. According to Zurich's Institute of Environmental Engineering, liquid face washes, soaps, and shower gels have ten times the carbon footprint compared to soap bars.
While this hack might be a personal preference, conscious skincare also extends to taking care of nature. Also, bar soaps are packaged into recyclable boxes rather than plastic or glass bottles which are more dangerous to discard.
Several facial bars such as Nubian Heritage's African Black Soap Cleansing Bar cleanse and exfoliate your skin better than some face washes. You should give them a try!
Read, Reassess, and Declutter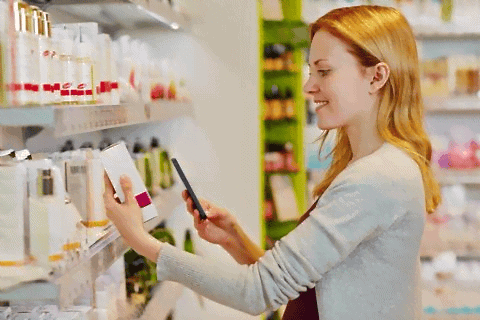 Clean skincare does not have to involve a plethora of products to be effective. Your skincare journey begins with learning about what your skin needs. Is it hydration, moisturization, or spot treatments? The next step is to do some research and look out for irritants and ingredients that are generally bad for you, including parabens and phthalates.
After this, give yourself time to reassess- ask yourself what you can do right? What kind of ingredients suit you and soothe your skin? Are they safe?
Or, take a smaller size of the product or try it at the drugstore if it offers such a facility. Do a patch test and observe the results.
Buying clean beauty products need to be a conscious decision that works despite the craze. Focus on a minimal but effective skincare routine that is comfortable to slide in and easy to maintain for you.
Do Not Follow Beauty Routines Overzealously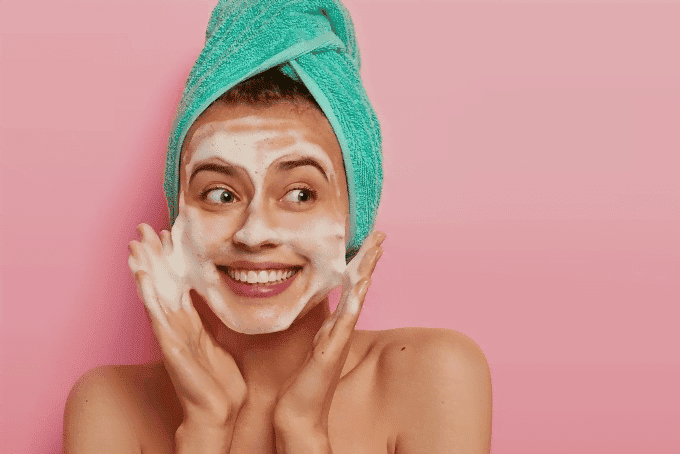 One thing which we are doing the wrong way when it comes to beauty routines is overdoing some steps. It can be worse than not doing them at all. Resist the urge to apply that lotion more than required, or wash your face multiple times as they can strip your skin of its natural oils.
And say no to directly applying essential oils to your skin every day. Your exfoliation routine will be clean and green when you take as much as you need to nourish your skin, not imitate social media trends.
Recognize that your skin is beautiful. It does not have to belong on a magazine cover to be healthy. Give your skin time to repair and breathe instead of slapping every product you find on the shelf.
Use a Green Tea Face Mist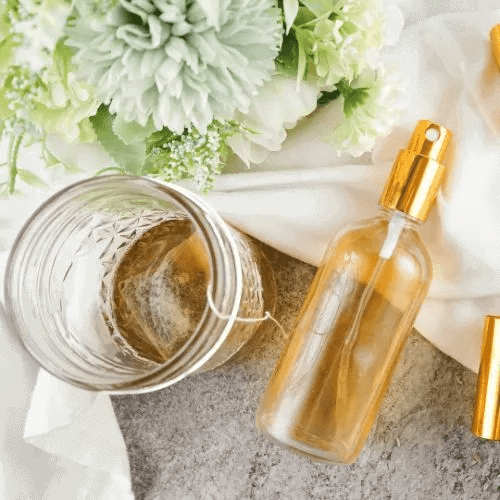 Green tea is not just beneficial for your health, but it can lighten up your skin to make it bouncy and youthful.
You can make a green tea face mist on your own by making your normal cup of green tea and letting it cool down.
You can store it in a small spray bottle and carry it with you.
Spraying this homemade face mist every 2-3 hours will protect your face against acne as the polyphenols in green tea arrest excess sebum secretion.
This clean beauty hack gives your skin a much-needed boost during summer and keeps your skin bouncy, youthful, and plump.
Final Takeaway
We often believe in the power of branding rather than the effectiveness of clean beauty. Clean, healthy, and glowing skin is not restricted to those who can afford expensive products.
The key to nourished, youthful skin is in our lifestyle practices that can be supplemented by less harmful and environmentally sound products.
After all, clean beauty is about adopting a more informed, active, and understanding stance towards our skin.
We offer more easy natural hacks, DIYs, and freebies in our newsletter. Subscribe here to get it delivered right to your inbox!