Discover Safer, Sustainable Products
Empowering brands and individuals to lead a sustainable lifestyle and create a positive impact on the environment.
Some of the Certifications We Trust







Some of the Certifications We Trust







A curation of the best for your baby and you
Thoughtful Baby Essentials
Well-Researched Insights Across Lifestyles
The onus of research is on us
We don't just look at whether a make-up product is cruelty-free or whether a cleaning product is carbon neutral. We look at multiple data points to understand each product's impact on all the pillars of sustainability – resource use & circularity, toxin emissions, fair trade practices, animal welfare & greenhouse gas emissions.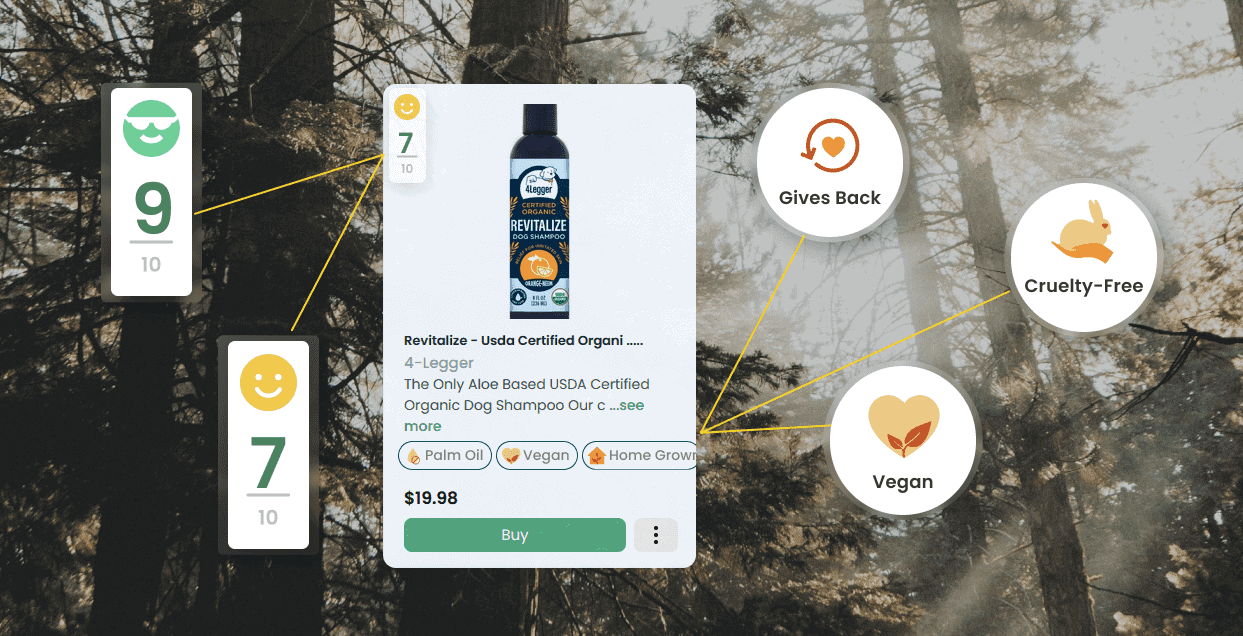 Listed among the Top 10 Startups by Wellfound (previously AngelList)

Selected as a top startup in the Stanford Seed Spark Incubation program
Our ratings reflect how effectively each brand is addressing environmental and social issues
Be the brand your customers value-join the 500+ brands showcasing over 5000 products displaying the most trusted in sustainability space through our rating
We also have a free browser extension
I'm very excited to have found this Chrome extension
"I love having the ability to see greener, more sustainable product options when I'm shopping online, whether it be Amazon or other sites – so cool !"

Eric Crawford
I'm ecstatic to have discovered this Chrome extension
"When I purchase online, whether on Amazon or other sites, I enjoy being able to find greener, more sustainable product selections – it's fantastic! "

Aryan Saini
Amazing! Sustainable options, like Patagonia
"Would be interesting to see the improvements they make when the beta-version is released. Looking forward to using it more often and suggesting it to friends! "

Shikha Singh