Our quest for bright, long-lasting hair dyes doesn't have to meet its split end with an excessively chemically-loaded formula. After all who wants to put effort into dyeing their hair in mermaid fashion or a simple chestnut if all it results in is a haystack that reeks of ammonia?
We understand that the prospect of chemical and synthetic hair dyes can give you the heebie-jeebies and rightfully so. And thus, here are we- talking about largely organic hair colour that is environmentally safe and that makes you feel good from the roots to the ends.
However, it is quite important to know why you should consider going 'organic', or if at all the idea of a fully natural and safe hair dye is possible. (You can also check out BeZen's list of the best vegan hair dyes, here.)
Keep reading, for you asked, and we answered all your worries related to safe hair dye. If you are interested enough, scroll down to find out the best natural and environmentally-safe hair dyes to use!
---
Is Organic Hair Color Even a Thing?
Despite claims that many products you see on store shelves or online are perfectly organic, there are questions that tend to confuse those who are going for a so-called 100% organic formula. We have explained it below.
---
Are hair dyes even fully organic?
We need to burst that bubble of brands claiming that their line-up is fully organic.
Hair dyes are NOT fully organic. Any promotional hair dye feature that brags about being fully organic is clearly lying.
The reason is simple, except for henna and supplements, not a single hair dye out there uses ingredients that are fully natural.
Do Organic Hair Dyes Not Contain Chemicals At All?
Coming to this question, as we said, it is not possible- even for brands like Aveda and Manic Panic to be fully organic. (They're also in our list of best vegan hair dyes, so make sure you check it out if you haven't already.)
The reason is that pigments and some ingredients are synthetically derived. Dyes use chemical actives that result in bright pigments and they can be ethically sourced, but it doesn't mean that it's fresh from the farm organic.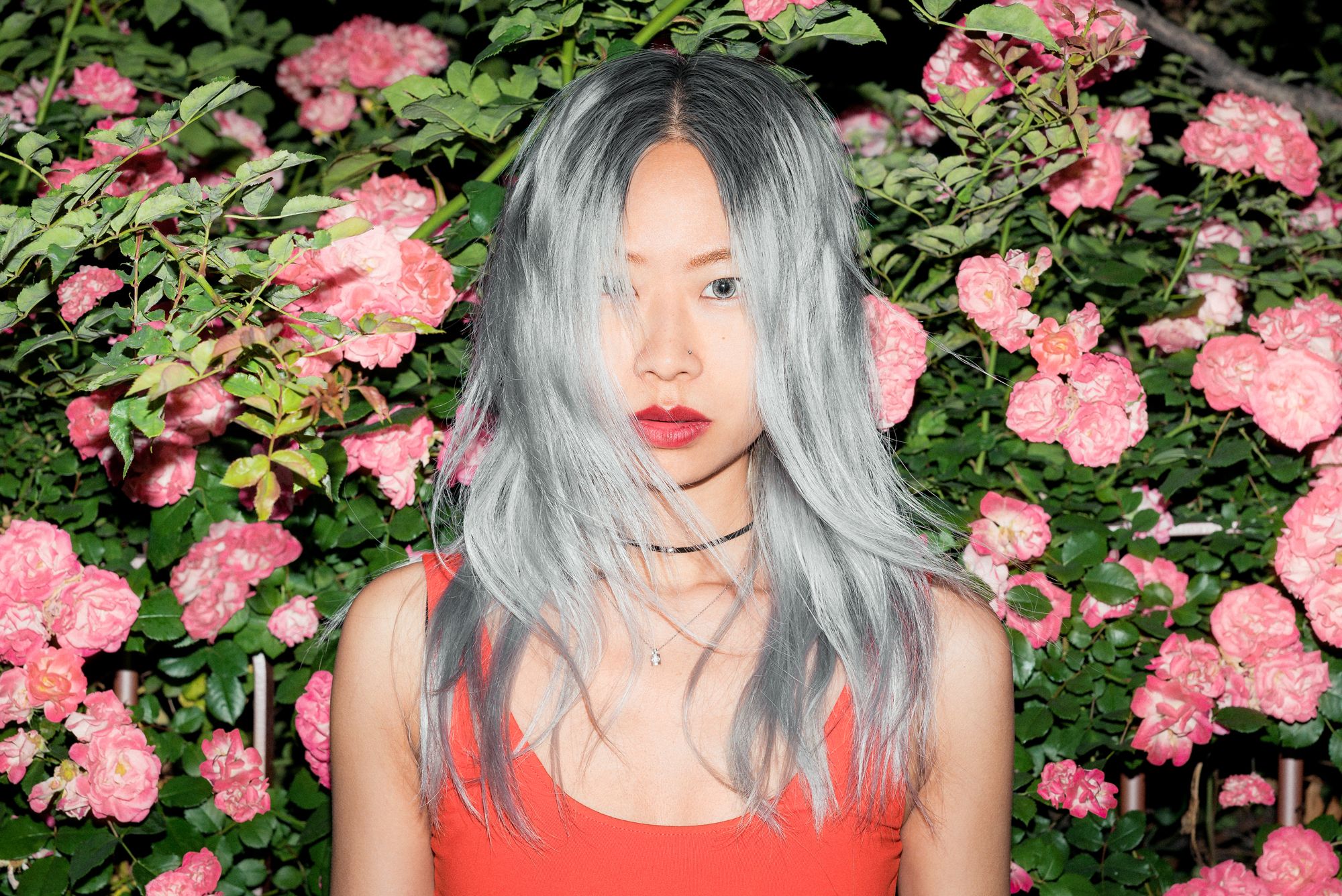 Are Organic Hair Dyes Safe to Use?
Honestly, you might be feeling a little betrayed. But, here's a little something for you to think about- even if a hair-dye is not cent per cent innocent, it can be safe. We know that our whole post might sound oxymoronic at best, but we are trying to give you a true picture of what goes into hair dyes.
Organic hair dyes contain some chemicals to increase the pH level of your hair to help them absorb the colour adequately. And since hair dyes are mostly used for their visual appeal, it's pretty difficult not to use synthetic formulae.
---
Want to read more like this?
Get similar stories and a free sustainability checklist delivered to your inbox.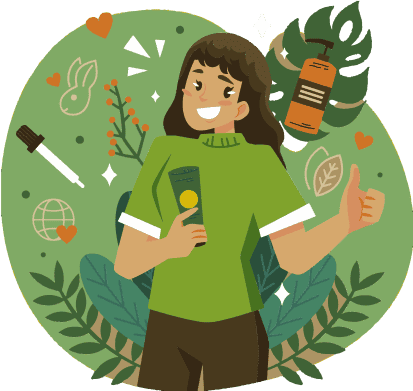 Get similar stories and a free sustainability checklist delivered to your inbox.
Which Ingredients You Should Avoid While Buying a Hair Dye?
Dyes like the ones mentioned in this list are pretty up-front about their formulation and how they are trying to make a transition to organic ingredients. Also, they are a tad safer than standard hair colours, since they avoid unnecessarily harsh chemicals that can make your locks prone to damage.
People who are posting their horror stories with salon hair dyes are not lying, because, most of these available hair colours in salons and shopping marts tend to make your hair look like dry vermicelli noodles. None of that bouncy, shiny mane you see on the models.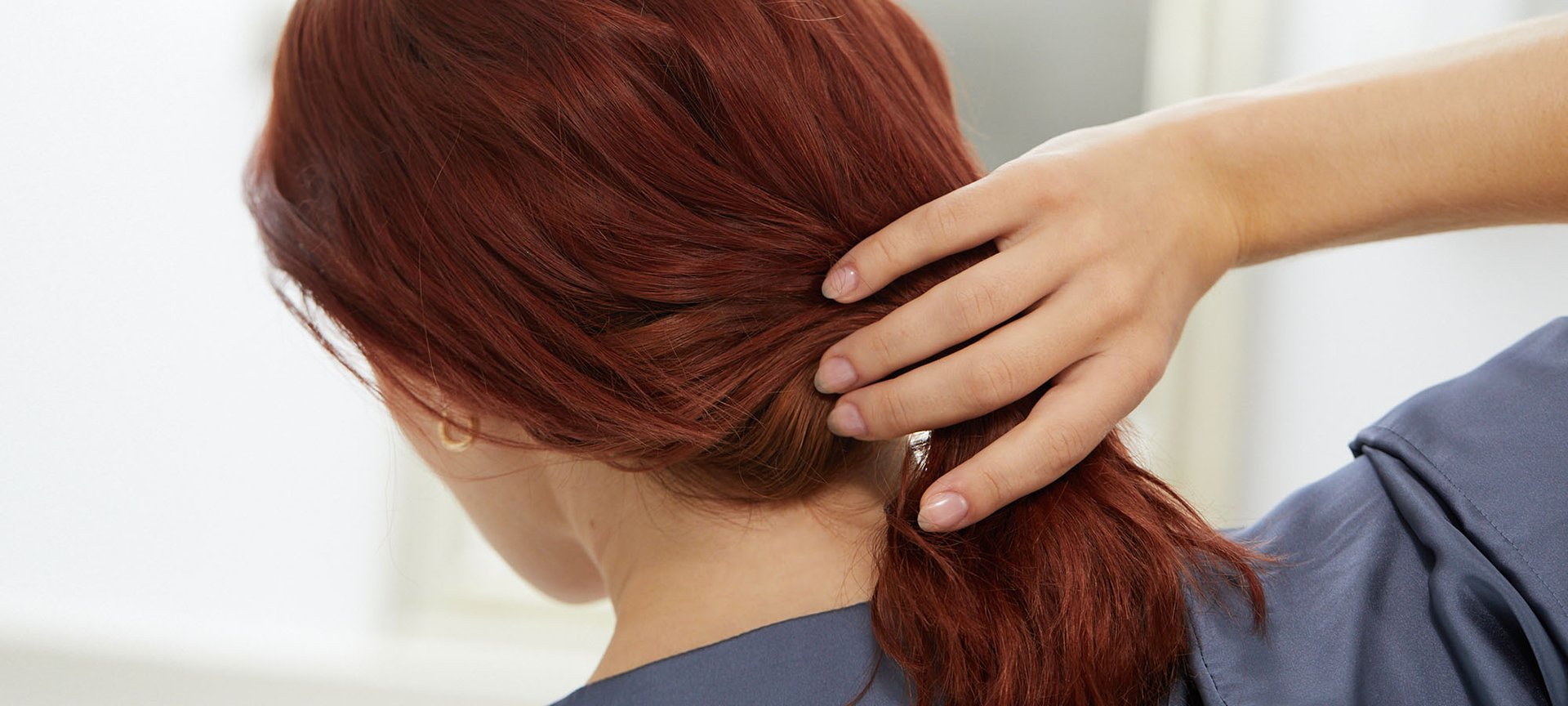 And these are the ingredients you should watch out for, because they can be absorbed in your blood stream. You can actually have poison running in your veins and that isn't a plain sardonic expression to explain your aversion to people in general.
Also, fatal fact of the day- hair dyes can be used to commit suicide because of the chemical bungle going on there. Fast, easy, effective. That's what they promised for your hair too, isn't it?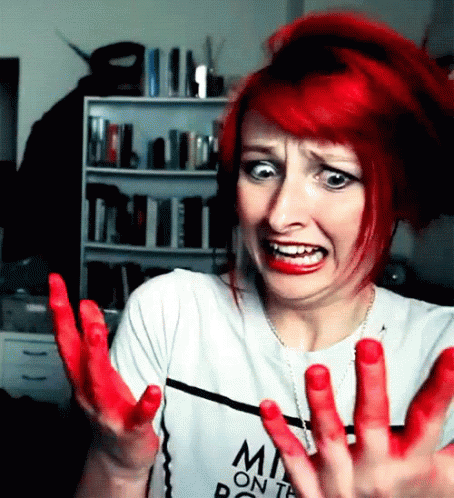 So-called organic hair color products do a little better in this department. They try to steer clear of parabens and phthalates as well as ammonia and PPDs (p-Phenylenediamine). You just need to do a little reading and research to know what these chemicals are, but we will tell you about these in brief-
Ammonia
Ammonia has been quite a classic ingredient in standard hair dyes. Apart from the disgusting smell (which often smells like bird poop because well, it has ammonia too), it causes hair fall and damages hair right from the cuticle. The fumes from ammonia can also cause irritation in nose and eyes, and can morph into a significant respiratory hazard.
Dr. Nirupama Parwanda, noted dermatologist and the founder of Zolie Skin Clinic confirms that ammonia-based hair colors are high maintenance (and hence, costly) and cause significant damage to your mane. So, beware if ammonia is right there!
PPD
A coal-tar derivative, this ingredient (also a hair-dye staple) is used for a permanence and long-lasting hair color. But it can also give you long-lasting damage.
Here's how. Dr. Rajni Katta says that PPDs can trigger hair dermatitis- basically red and scaly patches on your scalp and elsewhere on the body AND stubborn dandruff that stays on your head like it's free real estate.
---
Is 'Organic' Just a Tactic of Greenwashing by Hair Color Manufacturers?
Now, this terrain is a maybe-maybe not question, but yeah, those manufacturers that are not too honest about their 'safe hair dye range'- DO GREENWASH their products to make them more appealing to unassuming consumers.
In fact, do not go at the face value of a label. Companies sell what they have to. Even if it involves dying the whole packaging green and slapping 'organic' labels on it, they will do so. If you want to know more about Greenwashing- you can read about it here!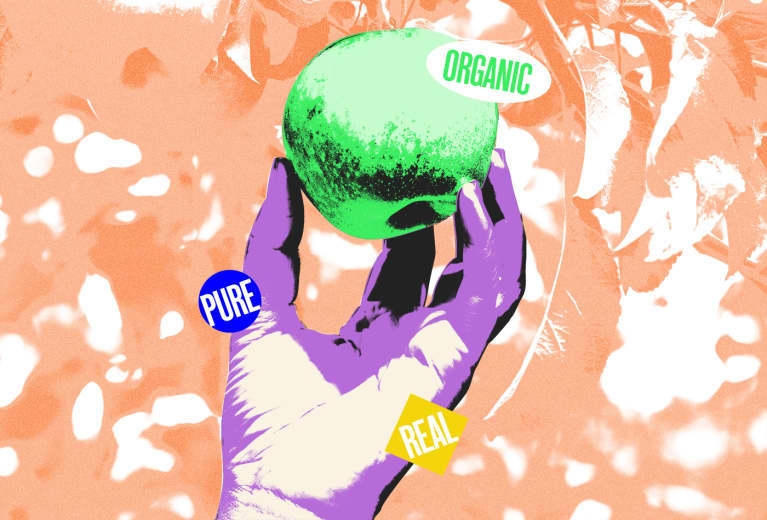 The main culprit here is the fine print. I guess we just decoded it for you- manufacturers want to make a fine, 'clean' escape from being caught, so they use fine print and mention everything they did there.
It's like that man on TV blabbering stuff about how mutual funds are subject to market risks, which we know about but it's too fast that we change the channel out of annoyance.
Or like Joe Goldberg from You- only that they try to make hair danger look like a harmless kitty to earn money, and not love. Nobody is a saint, TBH.
Also, we need to add that even if a hair dye is free from ammonia or PPD, it can still have fairy dust ingredients. These are chemical additives that are used as alternatives to ammonia and PPD, but are just as dangerous. These are-
---
If There is No Distinction Between 'Natural Hair Color Dye' and Regular Hair Dyes, Why Even Bother?
It's a good question, and like all good questions it is difficult to answer. But here it is- natural hair colors often use enriching oils and plant-based ingredients despite a minor amount of synthetic chemicals. It's much better than regular salon or box dyes that are not cruelty-free either.
We wish the best for bunnies and you.
Even if you are skeptical about the sincerity of 'organic' hair dyes, we would encourage to look for the ones that don't use the chemicals mentioned above.
Chances are that you still get to keep your colored roots in a safer way. And never forget to consult your dermatologist and hair stylist for your scalp health.
That will help you determine the exact needs of your scalp and what you shouldn't be doing with it.
But if you feel repulsed enough to say no to hair colors- it is your choice. If you want to continue dyeing your hair, that is perfectly okay too. It's all you- you can decide which way to go for after reading up on ethical consumerism and thinking about if you can afford it.
Enough of fad culture and Simon Says, because it is the 21st century and we know how to make a conscious choice! You can go grey or rainbow- it's all up to you to chalk it down for yourself.
Can a Hair Dye be Safe Even if It is Not 100% Organic?
Yes, it is possible. Dyes that have an all vegan and cruelty-free formulation are absolutely safe to try. We already established how it is not possible to go fully organic. You can go for brands that are clear with what they use, and go over the 80-90 per cent threshold of plant-based derivates.
Make sure you're looking out for dyes that are free of ammonia, PPD and the other chemicals listed above.
As an ethical consumer, ideally, you should do your research before buying a certain hair care product.
Although, a popping hair color can be a visual treat to look at, but ask yourself if it is worth all the damage. You can always go for better ones out there.
However, hair dyes are judged on the parameter of how long do they stay and the immediate results they show.
Team immediate gratification is pretty keen on getting results as soon as they can, while Team Slow and Steady is willing to wait- and this counts keeping dyes as long as overnight.
The latter are huge on natural henna- which is good but not as permanent and will not dye your hair cotton candy pink. Natural henna can be safe and organic, provided it doesn't come with added chemicals, but it is after all a limited choice.
---
7 Eco-Friendly Hair Dye Brands That Will Nourish Your Tresses Like Never Before
Now that we have dismantled some myths related to organic hair color brands, it's time to look at some genuine and sincere ones that have a plant-based formula and most importantly- they don't greenwash the hogwash. Make sure you try these good and safe hair dyes at least once!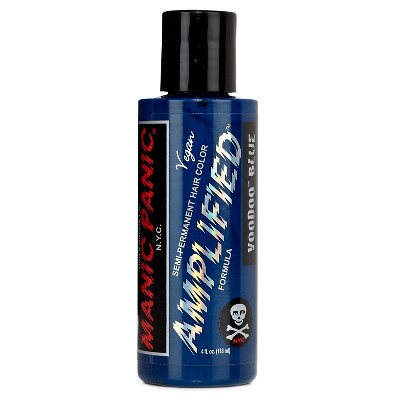 Also featured in our list of vegan hair dyes, Manic Panic features a shock of colours that hit it out of the park. The brand's formula is entirely vegan and yields semi-permanent results.
Manic Panic's range of 24 vibrant shades scores more on our scale, because- it doesn't hurt bunnies! Moreover, the formula is free of ammonia, PPD, parabens, and resorcinol that making it a safe hair dye to use.
---
Light Mountain is a brand that emphasizes its premium-grade henna products. Recommended by noted physicians and dermatologists, Light mountain's website says that the brand uses 'NO PPD, No Ammonia, No Peroxide, No Chemicals whatsoever.'
The only downside of the product is that you might not find shades other than the usual browns, reds and blacks. But the product testimonials are great.
You can check out their Natural Hair Color and Color the Gray line-up to discover the wonders natural henna can do for you.
Shop Light Mountain
---
This product not only is free of harsh chemicals but is enriched with the goodness of rice bran, jojoba and hair care hero moringa. Herbatint is a cruelty-free and vegan formula that sits safely on your scalp.
The colour avoids allergic chemicals and does not have any adverse effects on the skin. With 25 shades to choose from, one should totally go for this deal and maybe reconfigure your tresses with Herbatint.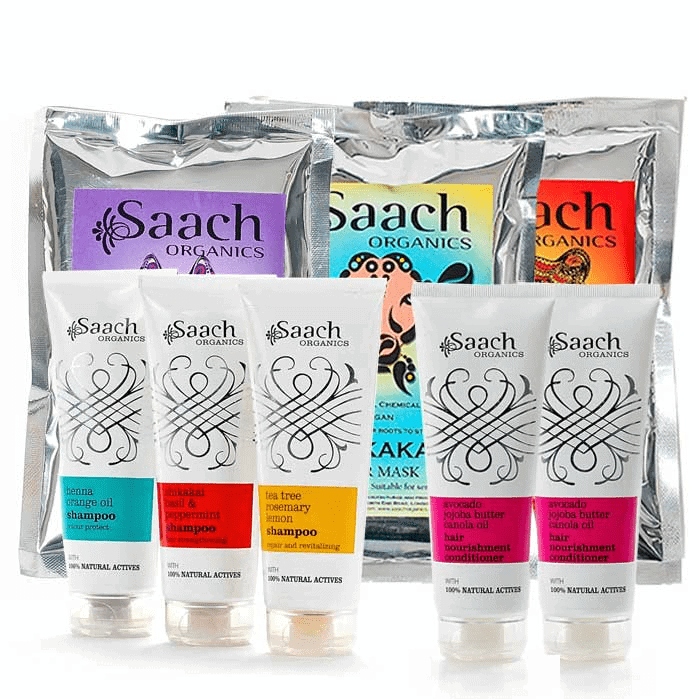 Saach is the result of a marriage between Ayurveda and their four-fold truth promise. Trust us, when we visited their website, that promise thing and PETA certification stuck out so much that we can't mention their sincerity.
The brand's lineup is composed of ingredients like hibiscus, almond, primrose and jojoba oil for deep conditioning and cleansing your scalp. Their products also come in these adorable bundles that send literal luxury retreat vibes.
Shop Saach Organics
---
Lush Henna Hair Colour
Lush's henna blocks also made it to our compilation of the best vegan hair dyes. Apart from nourishing your pretty tresses, these henna blocks are setting aesthetic goals as well given how they come bearing a fancy block imprint- all handmade.
If this isn't tempting you, then we don't know what might. Club Henna has a good reason to celebrate Lush as the henna dyes come in four colour options blended with cocoa butter and essential oils.
For those who haven't tried anything out of the box, this product might be a good start to experiment with henna.
Shop Lush
---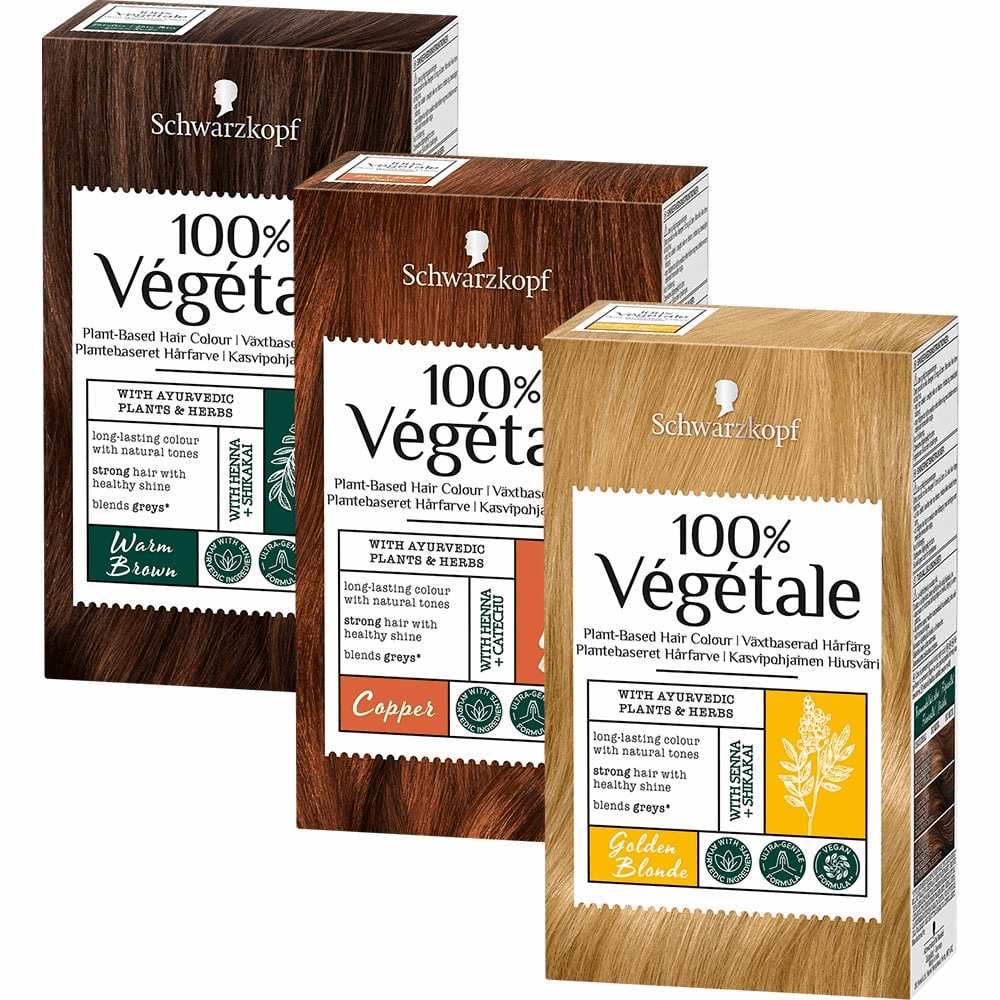 This famous hair care franchise just became better. Schwarzkopf launched their 100% vegetal range that features 8 shades with gentle ingredients to rejuvenate and nourish your precious mane.
Make sure that you try this Ayurvedic haircare range to give your hair that much-required conditioning along with a pop of colour.
Shop Schwarzkopf
---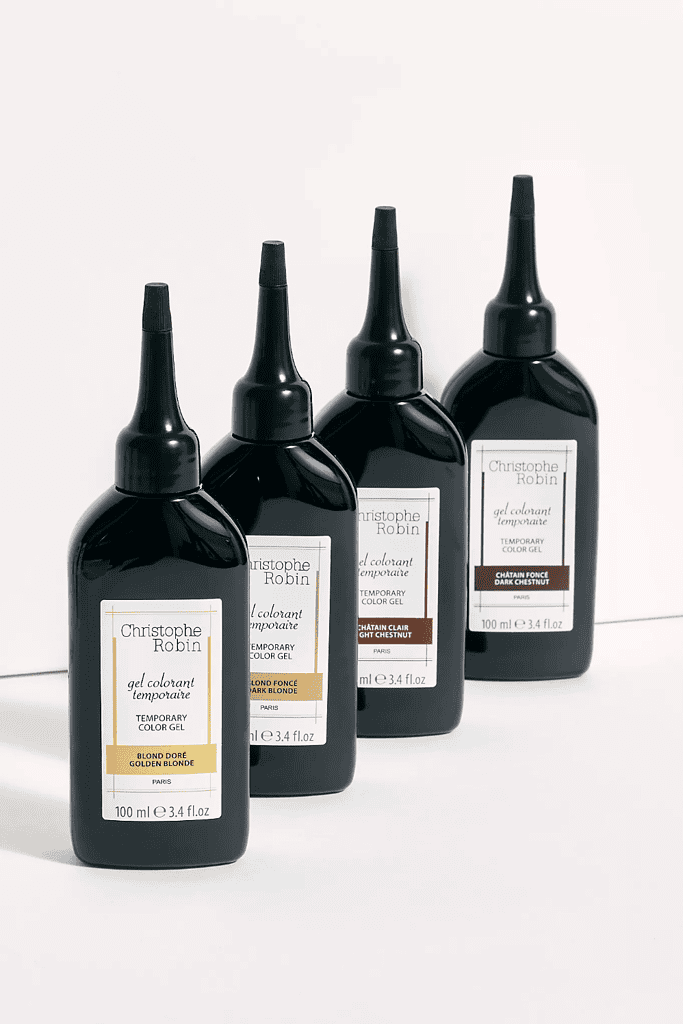 This one is famous for its gel formulation that is easy to apply. If you wish to target specific areas of your scalp and hair where the roots are all white and withering, Christophe Robin Temporary Color Gel will address all your woes.
This blessing is totally free of chemicals and rich in antioxidants with colour-preserving flower extracts, which is all the more reason why you should totally make a dash for it.
Shop Christophe Robin
---
What's Our Take On Organic Hair Dyes?
As we hurtle towards the end of this eye-opener article, we conclude that like free lunch, there is no such thing as a 100% organic dye.
But it can be plant-ingredient based, non-toxic and cruelty-free.
However, if you really want to go all-in with organic, nothing is better than embracing your roots the way they are.
A little care won't hurt really. Just remember that you always have the liberty to choose danger even after reading about it, but you shouldn't and you know it.
We think that hair dyes and other personal care products should not be considered at par with addictions like cigarettes and alcohol- we can be conscious about what goes into them.
Because, well, if they can hurt bunnies, they can hurt you as well. Want to know how, maybe look at this article on cruelty-free makeup right now.
Make sure that if you are trying to commit to a social media hashtag or something you found on the web, maybe adopt it practically.
Look at the labels, read about the ingredients, consult your physicians and engage the community on products and sustainable lifestyle (without being snobbish about it.).
Want to read more like this?
Get similar stories and a free sustainability checklist delivered to your inbox.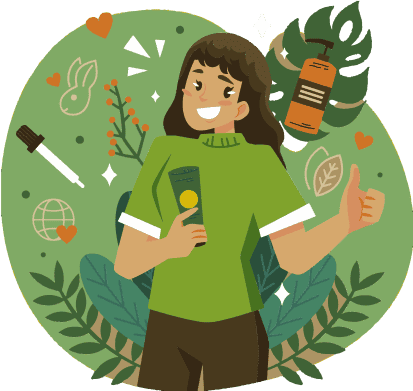 Get similar stories and a free sustainability checklist delivered to your inbox.