When we look to make sustainable choices in our lives, sustainable lingerie isn't quite on the top of our list! While we usually opt for a healthier plant based diet, or switch up items in our wardrobe for sustainable alternatives, buy eco-friendly household products, or even cut out on travel plans that might require fossil fuels; seeking out to make a conscious change inside our underwear drawers, might actually be a smart and simple way to go.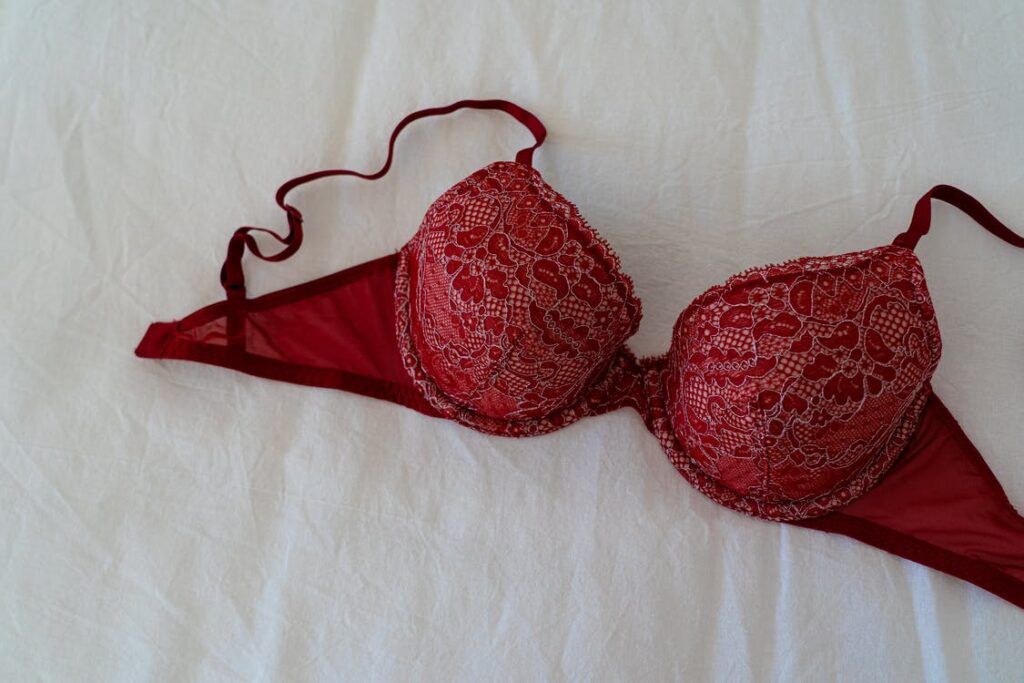 The fact that sustainable lingerie is a serious thing and can actually reduce the negative impact on our environment, is something that isn't so widely out there. Nonetheless, we're here to guide you on what sustainable lingerie is all about, and connect you to some of the top ethical lingerie brands that you may just want to start shopping from!
What is sustainable lingerie?
While sustainable lingerie is important in terms of reducing our impact on the environment, when it comes to underwear, it's crucial for your personal care that you purchase and wear materials that are also kind to your intimate parts. The problem with synthetic materials is that they usually trap moisture, which in turn promotes the growth of bacteria, and can lead to different kinds of infections.
Additionally, synthetic underwear contains a lot of chemicals that would have been used during the production; be it pesticides from cotton farming, or the carcinogens in dyes, these chemicals can get into your pores after prolonged contact with the skin. It's safe to say that in no way should these chemicals be in contact with your body, especially with your private parts!
So, along with sustainable fashion lines becoming more and more popular, consumers are also seeking out more ways to make overall eco-friendly choices in their wardrobes; cue, sustainable panties and sustainable bras!
The brands that manufacture underwear products, predominantly rely on organic fabrics, that are usually certified organic by organisations such as the Global Organic Textile Standard. An example of this is organic cotton, which is grown without fertilisers and pesticides and tends to have a lower impact on the environment.
They also use all-around sustainable materials that are consciously sourced, right from the textiles to the elastics to eyelets, and avoid using toxic chemicals and dyes, to prevent wastewater contamination. Sustainable Lingerie also follows a zero-waste policy, to avoid filling up our landfills, and the leftover materials are often reused by sustainable brands.
While not every piece of sustainable clothing or lingerie is vegan, they will indeed note if they are. This essentially means that zero animal-based products are used, be it wool, silk, or leather. Additionally, sustainable lingerie incorporates fair labour practices and aims to ensure safe working environments, and pay its workers fairly!
Are sustainable lingerie more expensive?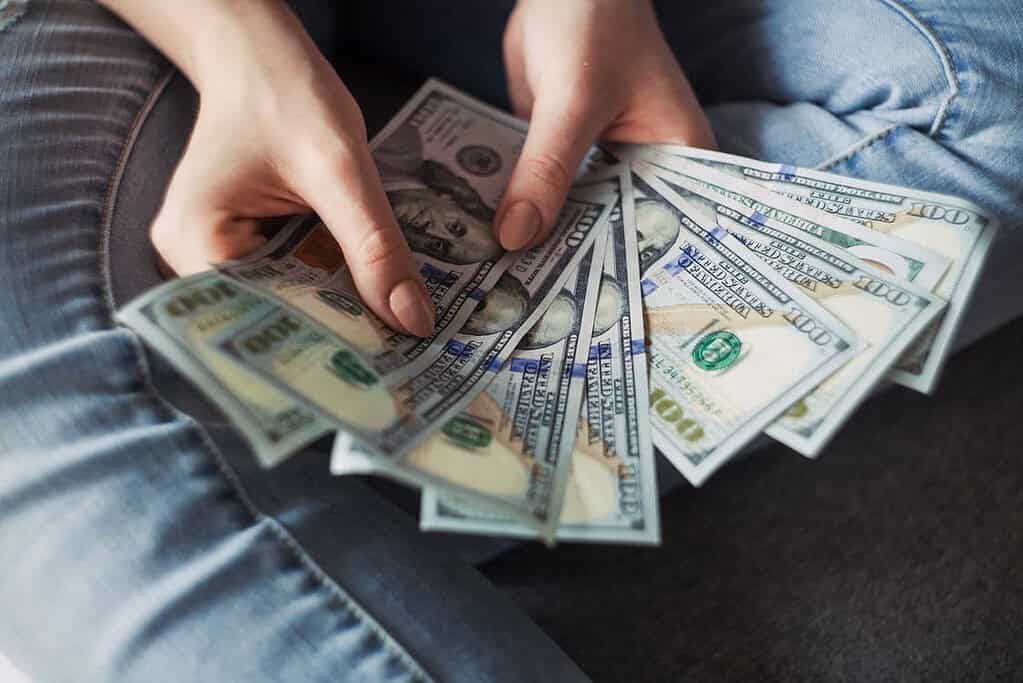 Before we go on to grapple with the idea of sustainable lingerie being more expensive than your regular underwear, let's jump into the world of fast fashion for a better understanding.
Essentially, fast fashion manufacturers usually employ low paid workers, to handle lower-quality materials, on a basis on which they can produce them as quickly as possible. Unsurprisingly, yet unfortunately so, this leaves a negative environmental footprint due to excess production of products, and the long-distance shipping that uses fossil fuels.
While grabbing five pairs of underwear at around $20 might seem like a cheap and hassle-free deal, soon enough, as these cheap fabric panties fall apart after a few wears and washes, you'll find yourself back to the store buying a bunch more. Essentially, this is an ongoing cycle of fast fashion.
In turn, with sustainable lingerie, mass production is not a part of the practice. Hence, eco friendly fabrics and ethical lingerie products are generally more expensive than your regular underwear. Additional things that increase the cost include; limited quantities and availability of materials such as organic cotton, the use of lower impact dyes that avoid negative impacts on the planet and skin both, the implementation of an ethical production cycle and workforce, and the additional processing required to avoid any toxic chemicals. These factors combined make up the price of the finished product that reaches your shopping carts and give it that higher price tag, in comparison to regular synthetic underwear.
However, as consumers become more aware of the importance of ethical clothing and sustainable lingerie, the demand for these garments will only increase. This means that a wider range of companies and brands will adhere to this process, which will eventually make the prices of sustainable raw materials go down. In turn, as competition slowly increases, you might soon be able to find your pack of 5 sustainable undies or a set of eco friendly bras, at a similar cost to what you pay for their unsustainable counterparts.
Best Ethical Lingerie Brands
Knickey
Knickey's sustainable lingerie brand promises classic and comfortable styles of underwear, made up of soft organic cotton in a factory that is fair trade certified. They also provide a virtual changing room that helps you pick out your perfect size, along with their 'first pair guarantee', making your online shopping experience smooth and sustainable both!
The Very Good Bra
The Very Good Bra is known to be the world's first zero-waste bra, wherein all of its components, be it labels, elastics, hooks, etcetera are all derived from natural resources and are 100% biodegradable. TVGB ensures that their fabric provides perfect support and not only focuses on making their main material sustainable, but focuses on all elements, as well as asking you all the right questions so you can make your perfect fit, and find the perfect eco-friendly bras!
Organic Basics
Organic Basics promotes a well designed and minimalist line of sustainable lingerie, that is made up of organic cotton and Tencel. An example of some of these designs includes the 'invisible' barrettes that are made from recycled nylon and recycled sports bras. Organic Basics also have various certifications and sustainability initiatives.
Kye Intimates
Kye Intimates promises you sustainable and ethical lingerie, while also providing you with delicate and dainty designs making you feel good about yourself as well as the planet! Kye Intimates creates their sustainable bras and panties using deadstock fabrics along with renewable materials, while still proving you with a chic look. Their packaging is made sustainably, and everything ships are shipped in 100% recycled mailers.
Base Range
While Base Range's ethical lingerie may have simple silhouettes with sleek lines, it's definitely not boring! The brand aims to use only organic, natural fibres and recycled materials while also working predominantly with small family-run businesses. One of Base Range's factories uses a pure natural dyeing process for their garments, which are made up of plant-based pigments, as well as using collected rainwater for the production process.
Savara
When it comes to sleek and stylish lingerie, finding a sustainable alternative usually proves to be difficult. But, Savara has you covered! It fills the gap in the market with elegant and eco-friendly bras all in one. Their lingerie is made up of Tencel, along with reclaimed and headstock lace, that are made consciously in a low waste factory. Savara also ensures to accommodate for various sizes, size-changing and weight fluctuation by offering adjustable and flexible back elastics!
Free Label
Free Label's longline bras are not only super comfortable and supportive but also perfectly sustainable! The reversible design makes them extremely versatile, and many of the styles can also be worn as cute crop tops! Their garments are all ethically made from technical bamboo in Canada and they also pay special attention to fit and design styles to accommodate a variety of different body types.
Mary Young
The signature of this Canada-based lingerie brand is mesh detailing and high-waist underwear. Mary Young's organic bamboo rayon is certified by Oeko-Tex with a reduced environmental impact. In addition, Young pays special attention to the packaging of their sheer, pastel lingerie sets as well, with each piece of underwear carefully wrapped in compostable tissue and shipped to your doorstep in 100% recycled packaging.
Fruity Booty
Fruity Booty is a U.K. based sustainable lingerie brand, with over 80% of its fun and flirty styles, made up of surplus fabrics, including the hardware and elastics too! The brand believes that if customers are aware that items are not replaceable, they'll ensure to take extra care of those pieces! Additionally, Fruity Booty has a strong zero single-use plastic policy, and ensures that your package is delivered to you in recycled packaging!
Summersalt
Summersalt boasts simple yet sleep underwear silhouettes that are both comfortable, consciously made, and cute! Under their Feel Free line, Summersalt offers a variety of underwear, from thongs, and briefs, to bralettes, that are all created with the use of recycled plastic bottles!
Conclusion
In conclusion, the sad truth is that the fashion industry contributes to 10% of annual global carbon emissions, with around 60% of fabric materials being synthetic and derived from fossil fuels. Additionally, fabric treatment and dyeing are said to be responsible for 20% of wastewater worldwide! While it's not uncommon to eliminate the bras and undies sitting in your underwear drawer to be a contributor to this environmental impact, the truth is, they are, and of course to your health and personal hygiene too! Sustainable fashion and sustainable lingerie come hand in hand, and are the opposite of the cheap quality, cheap labour and cheap thrills of fast fashion!
After all, underwear is a reasonably universal necessity, so, who's to say that ethical lingerie can't play a crucial part in us moving towards sustainable living and a greener world?
Want to read more like this?
Get similar stories and a free sustainability checklist delivered to your inbox.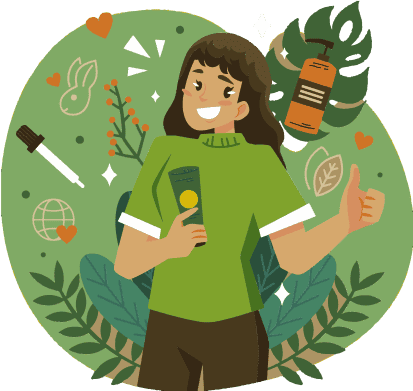 Get similar stories and a free sustainability checklist delivered to your inbox.