Clinique, a subsidiary of Estée Lauder, is a skincare, cosmetics, fragrances, and toiletries brand. For those of us who are skincare enthusiasts and makeup lovers, it is very difficult to ignore the relevancy and popularity of Clinique. It is everywhere. Unfortunately, much like most other multi-million-dollar makeup brands, Clinique has also been accused of animal testing and cruelty. Is there legitimacy to these claims? Actually, why do companies even practice testing on animals? We aim to answer all of these queries and delve into the dark side of the makeup industry.
Don't worry though! We won't leave you high and dry. We understand the importance of skincare and the elegance of makeup which is why we will also provide you with some amazing cruelty-free alternatives so you can look and feel your best while consuming consciously.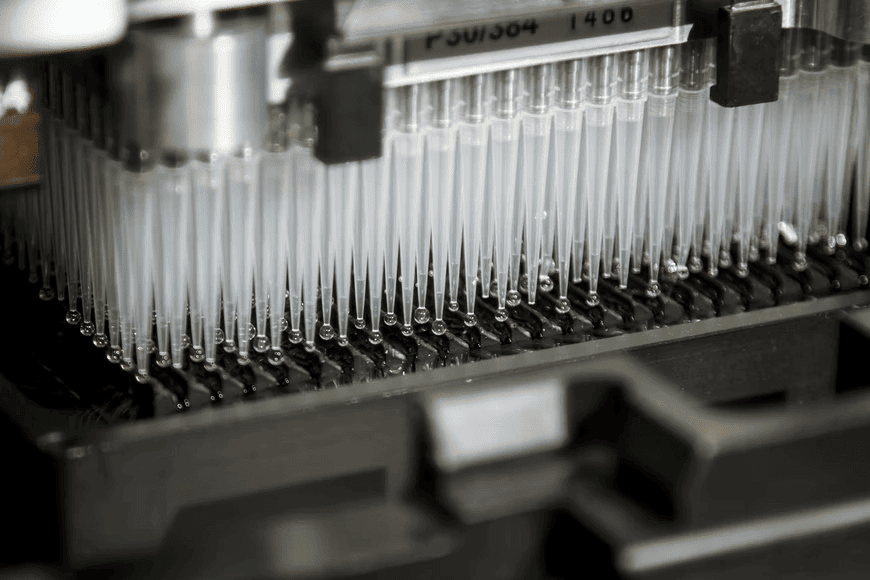 Does Clinique Test on Animals? Is It Cruelty-Free?
Clinique claims to not conduct animal testing on its website; the exact words being "We do not conduct animal testing on our products or ingredients, nor ask others to test on our behalf, except when required by law." They also mention bringing to market products that comply with applicable regulations in every country in which their products are sold.
When phrased in such a manner, it usually means that animal testing is still conducted in order for companies to sell in countries that mandate it. A cruelty-free brand will choose to not sell in such countries. Unfortunately, Clinique, at the end of the day is driven primarily by a profit motive and does not want to let go of a huge consumer base such as that which exists in China.
So, in conclusion, yes. Clinique does tests on animals. And, no, it's definitely not cruelty-free. In fact, its parent company Estée Lauder is definitely not. While Clinique might offer some vegan products, their overall stance on animal testing is clear: they are not a cruelty-free brand.
Companies like Clinique inadvertently participate in greenwashing, conveniently phrasing their policies in such a way as to not get into legal trouble. It is important for us, the conscious consumers, to read between the lines and make well-informed decisions. it is important for us to do our research and make an active effort to participate in sustainability.
Unlock Your Savings with Exclusive Offer Coupons
Save big while shopping for sustainable products! Grab your exclusive coupons today!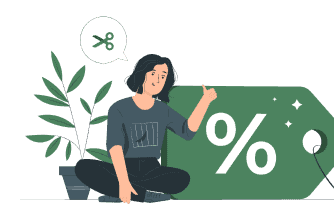 Why Makeup Is Tested On Animals?
Animal testing is done to determine the toxicity levels of a product and to observe any skin or eye irritations caused by it. Animal testing rose to prominence and became the norm after the FDA (Food, Drug, and Cosmetic Act) was signed in the USA. Since this law required cosmetic products to be tested for safety before being sold, it incentivized companies to indulge in animal testing. The Draize test, an acute ocular toxicity test was conceived in 1944 and was essentially a method for assessing the irritancy potential of materials on human eyes. It became the gold standard for testing in the cosmetics industry.
Fast forward to the 2000s; with growing awareness of the topic of animal cruelty and alternatives to animal testing, a number of laws and regulations banning/ regulating animal testing came into place. However, due to the ambiguous nature of a lot of these laws as well as the disparities concerning said laws in various countries, the decision to practice animal testing was essentially left to the corporates themselves. Owing to this, unfortunately, animal testing is still prevalent. Companies want to market themselves as "clinically tested" by taking the easier, crueler alternative.
The USA lets the companies decide whether to test on animals or not. The EU has conflicting regulations and has issued a vague directive to avoid animal testing unless absolutely necessary which can of course be exploited by companies aiming to sell their products in the EU. While China ended mandatory animal testing for general cosmetics, it is still mandated for special cosmetics such as deodorants, sunscreens, hair removal products, etc. So, if foreign brands want to sell special cosmetics in China, they still need to conduct animal testing.
Why Cosmetic Animal Testing Is So Bad?
There is something inherently morally wrong with the idea of animal testing. It essentially views animal lives as being less valuable than those of humans. It takes advantage of the fact that animals cannot consent to being tested and subjects them to extremely torturous and rigorous experiments. Guinea pigs are completely shaved and smothered in chemicals, cosmetic compounds are poured into the eyes of rabbits, and rats are forced to inhale large doses of chemicals. Rats are subjected to these tests for months so that researchers can look for any long-term effects of these chemicals such as cancer. Pregnant rats are also subjected to these tests and then euthanized with their unborn babies. Moreover, animals are subjected to extremely large doses of these chemicals to determine the amount that would be lethal and lead to death. Animals that do not die in the testing are later on killed and disposed of in cruel ways often without any pain relief.
What's sadder is that animal testing isn't even scientifically accurate. Different species respond differently when exposed to chemicals so a product determined to be safe on a rat need not be safe on a human. Animal testing successfully predicts human application only 40% to 60% of the time. Advancements in technology have led to the discovery of new and improved methods to test cosmetics such as in vitro-testing which utilizes human cells and tissues, silicon testing which uses computer modeling techniques, and more.
Moreover, companies can also actively choose to use already-tested chemicals in their products. After the invention of millions of products and their long history of safe use, companies need not opt to use new ingredients and still come up with innovative cosmetics.
Best Cruelty-Free Alternatives For Clinique
It is difficult for those with a conscious mind to find cosmetic companies they can 100% trust. But do not worry! We did the research for you and are here to provide you with some of the best alternatives that are guaranteed cruelty-free.
All of DERMA-E's products are Vegan, GMO-Free, and Cruelty-Free. Moreover, none of them contain parabens, sulfates, petrolatum, mineral oils, phthalates, and sodium lauryl sulfates. In fact, DERMA E has a list of over 2,700 common ingredients proven to be toxic to both people and the environment that they "Refuse to Use". Many of these ingredients are banned in the EU but still used in the US.
Also, DERMA-E is committed to the cause of sustainability because of which all their packaging is recyclable, their Natural Mineral Sunscreens are made out of ingredients identified as safe for coral reef ecosystems and they use nano-particle-free broad spectrum Zinc Oxide. Their products are formulated with targeted vitamin solutions which provide amazing results without using harmful chemicals!
DERMA-E's sun-care line is a must-try infused with antioxidants, botanical extracts, and vitamins providing powerful UVA/UVB broad-spectrum protection.
Check out their sun-care collection!
Pacifica Beauty is 100% vegan and cruelty-free. They do not test their finished products on animals. Nor do their suppliers or any third party companies involved with them conduct animal testing on the required ingredients. They also do not sell in countries that mandate animal testing. Pacifica is dedicated to using only plant-based, eco-friendly products and is highly popular among conscious consumers.
Pacifica Beauty's Glow Baby Skincare Trial Kit is something we definitely recommend if you want to try out a wide range of their products on a limited budget! It consists of a mini Brightening Face Wash cleanser, mini Glow Baby Booster Serum, and one full-size Eye Bright Undereye Mask.
Try out their product now!
Teadora's founder has roots in the Amazon Rainforest and has from a very young age, along with her mother harvested, dried, and blended the plants found in it to craft remedies. She uses these recipes passed on by her ancestors to provide us with organic skin and hair care products. Their products are 100% vegan, toxin-free, cruelty-free, sustainably harvested, gluten-free, and synthetic fragrance-free. Their team consists of activists aiming to protect the Amazon Rainforest from the adverse effects of climate change. They have created an efficient supply chain that is sustainable at its core and reduces transportation impact.
Another recommendation of ours is Teadora's Wild Superfood Multi-Tasking Oil which is vitamin-rich, natural, organic, and active essential oils from exotic Amazon rainforest superfruits and creates radiant, healthier smoother younger-looking skin.
Do try out this product and more!
Beauty By Earth boasts a wide variety of products from tanners to bath enhancers to cleansers to exfoliators and more. Their website lets you shop by ingredients such as honey, argan oil, bakuchiol, citrus, DHA, and a plethora of other natural and organic ingredients. All their ingredients are exclusively plant-based. They use no harmful toxins or chemicals. They have never tested on animals. They are plastic neutral and environmentally sustainable. As for the cherry on top; they are also very affordable! They are USDA Certified Organic, certified gluten-free, vegan, recyclable, Non-GMO Ingredients, and Leaping Bunny Certified.
One of Beaty By Earth's bestsellers, this product is described as "sunshine in a bottle, minus the damage" as it provides you with a natural tan without having to expose yourself to harmful UV rays. This ultra-hydrating tanning lotion has zero dyes or synthetic junk, all while giving you a natural-looking glow.
Check this product out now!
Babo Botanicals boasts of being "Good for: you. your family. and the planet". And judging from their mission and core values, they most definitely are. They only use organic plant-based ingredients, are animal cruelty-free, certified b corp, and dermatologist tested. They believe in transparency and mention in detail how their ingredients are sustainably sourced on their website. They have joined forces with non-profit organizations like EWG and Peta to find solutions to make the cosmetics industry safer and more eco-friendly. They also support farms that aim to create safer habitats for local living ecosystems like honeybees and koalas. The ingredients used by them include aloe vera, argan oil, calendula, chamomile, eucalyptus, green tea, sweet white lupine, manuka, oat, evening primrose, raspberry oil, sunflower, tea tree, and more.
Our final recommendation is Babo Botanical's 3-in-1 Face, Hands & Body Wipes which gently cleanse without having to rinse, and leave skin soothed, soft, and moisturized. This product is hypoallergenic and can be used on babies or those with sensitive skin. it is made from Oat and Calendula.
Try this product out here!
Conclusion
Want to read more like this?
Get similar stories and a free sustainability checklist delivered to your inbox.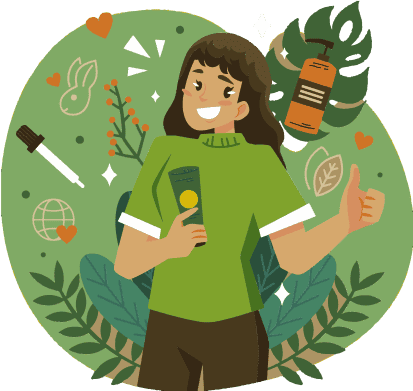 Get similar stories and a free sustainability checklist delivered to your inbox.