Spoiler alert! This might not have crossed your mind, but there is a high chance the morning cup of joe you sip on is made of chemically treated coffee beans. Conventional coffee is one of the most chemically treated foods worldwide. It's true! Coffee beans are often exposed to insecticides, herbicides, fertilizers, and even pesticides. The idea that you're guzzling down all of that along with your coffee… sounds gross.
We didn't want to spill the beans like that, but now that we have, let's focus on how to choose the best organic coffee.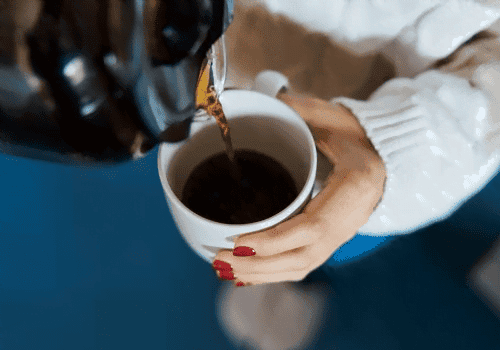 We're here today with the best organic coffee brands that taste amazing, are great for your health and are good for the environment. We don't call these bangers a triple threat without a reason! These brands offer some of the best tasting, healthiest and most sustainable brews.
So, once you finish up your jar of conventional coffee—there's no need to trash it—give these gems a try. These beans might be your moment of glory- you will feel rejuvenated and closer to the planet without sacrificing your coffee cravings.
Before we get down to our curated list of the 7 best organic coffee brands, let's go through a little 101 on the subject. While we can't promise you to walk you through a coffee plantation, we will tell you about the ins and outs of a lip-smacking brew.
Is Organic Coffee Worth Buying?
Organic coffee is pretty much one of the best investments you can spend on without feeling guilty. And this is not an overstating or overrating it. But what is this all about? Why are we so concerned about the organic tag here?
The word 'organic' is quite the buzz word these days. Almost everything you see is being marketed as 'fresh, safe and organic'. From foodstuff to clothes, to even mattresses, 'organic is a highly sought after attribute. However, it might very well be a greenwashing tactic you should steer clear of. But is organic coffee indeed worth it? How do we know it isn't a hoax perpetuated by the beverage industry?
Simply put, organic coffee is mainly focused at the way your coffee lands beside your croissant, from the farms. And the more naturally ethical the process is, the better.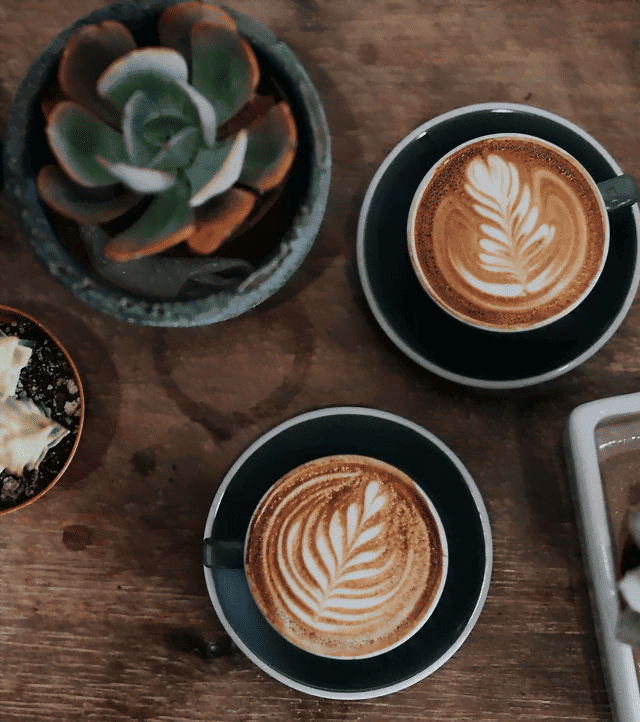 Organic coffee is grown without pesticides, fertilizers, herbicides, or fungicides. It's not treated with synthetic ingredients or additives and isn't genetically modified. True organic coffee is both healthier for you and the environment.
There are many health benefits of organic coffee. Since organic coffee is grown naturally without any chemicals, it is an aromatic hub of vitamins, minerals and antioxidants that aren't lost during the cultivation or processing. It feels better knowing that you aren't guzzling coffee that is more pesticides than the elixir you thrive on.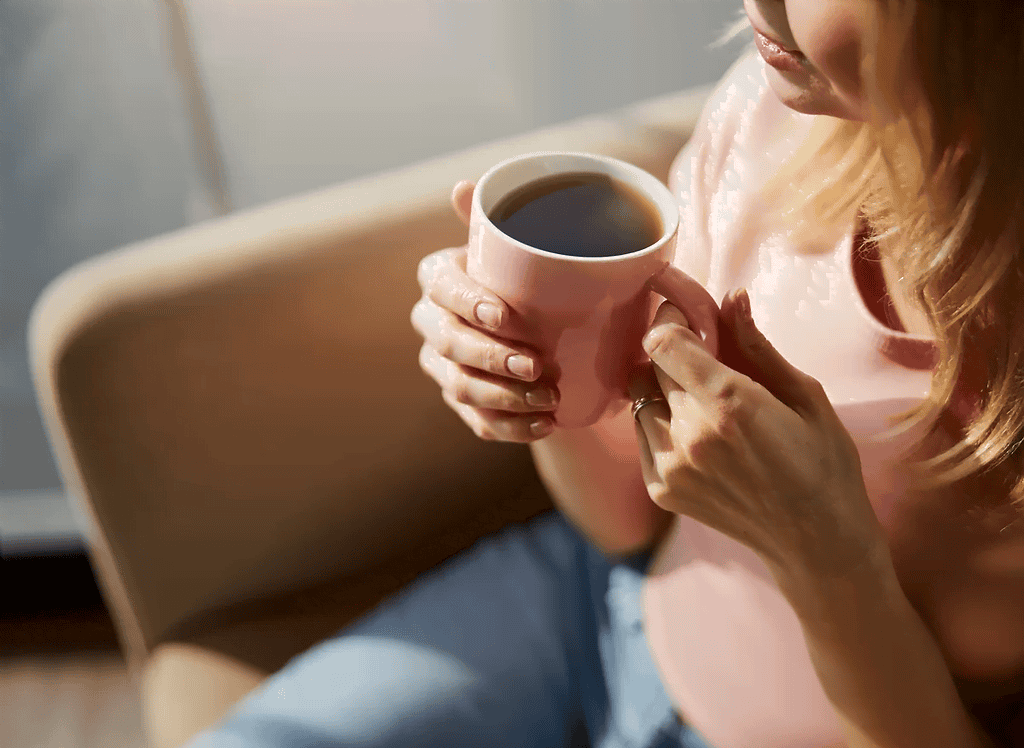 The healthiest organic coffee is also free of mold and mycotoxins. Both of them can cause serious health issues like-
Memory problems
Hair loss,
Liver diseases
Organic coffee fares well in terms of nutrition. It is a safer, more genuine and healthier option than standard coffee. Also, it scores extra points because it is ethical and respects the integrity of the environment. It's safe to say that the best organic coffee is also the most non-invasive options that is good for your body.
Organic Coffee vs. Conventional Coffee- Which is Better?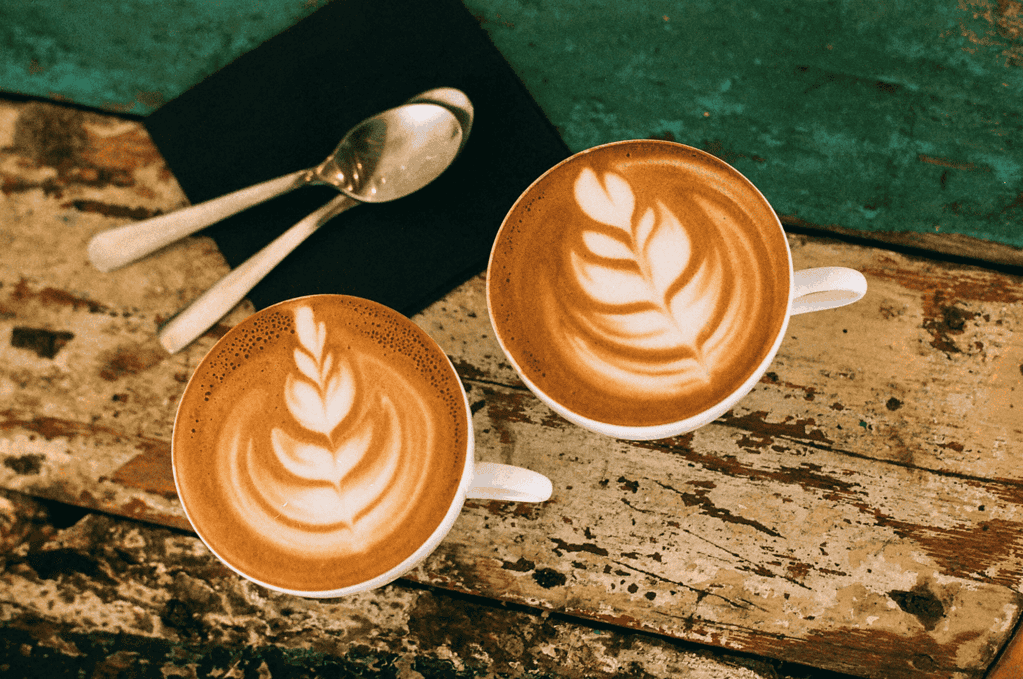 When we compare them next to each other, organic coffee is a clear winner. The reasons for it are many, but let's boil it down to some main brew makers and deal breakers.
Conventional Coffee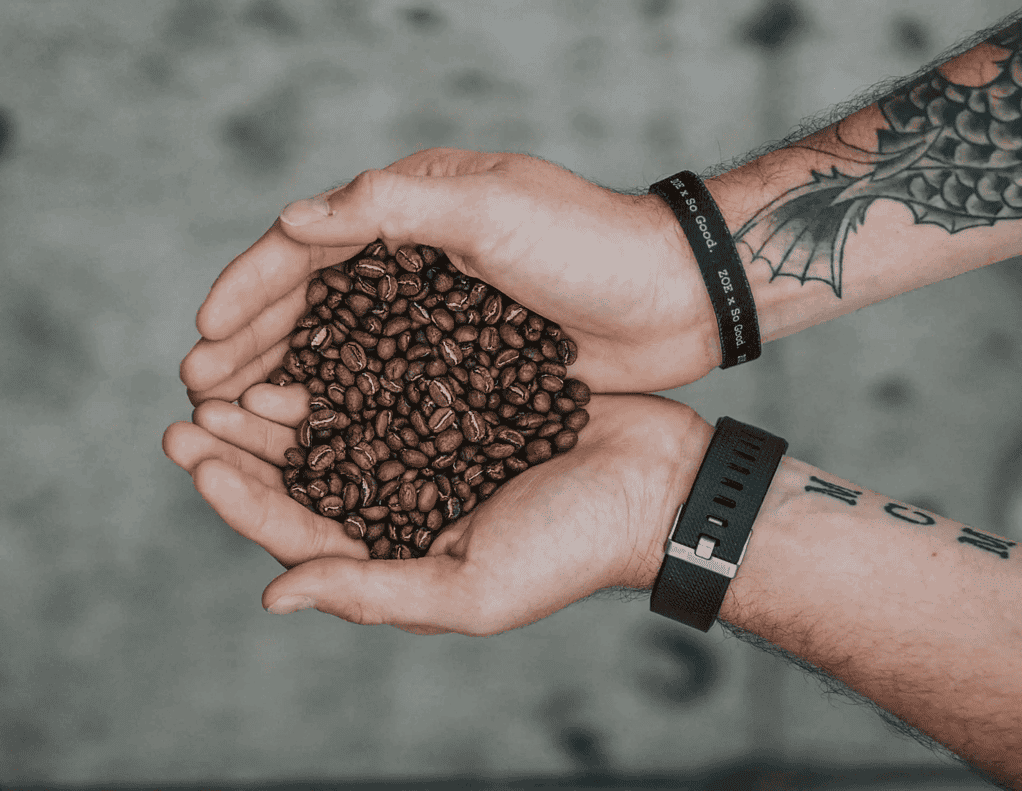 Is one of the most exposed crops to chemicals, worldwide.
Is a sun-loving plant— several forests are cleared to make space for coffee fields.
Causes health issues in coffee farmers due to pesticide handling.
Erodes the soil and produces major carbon emissions.
Organic coffee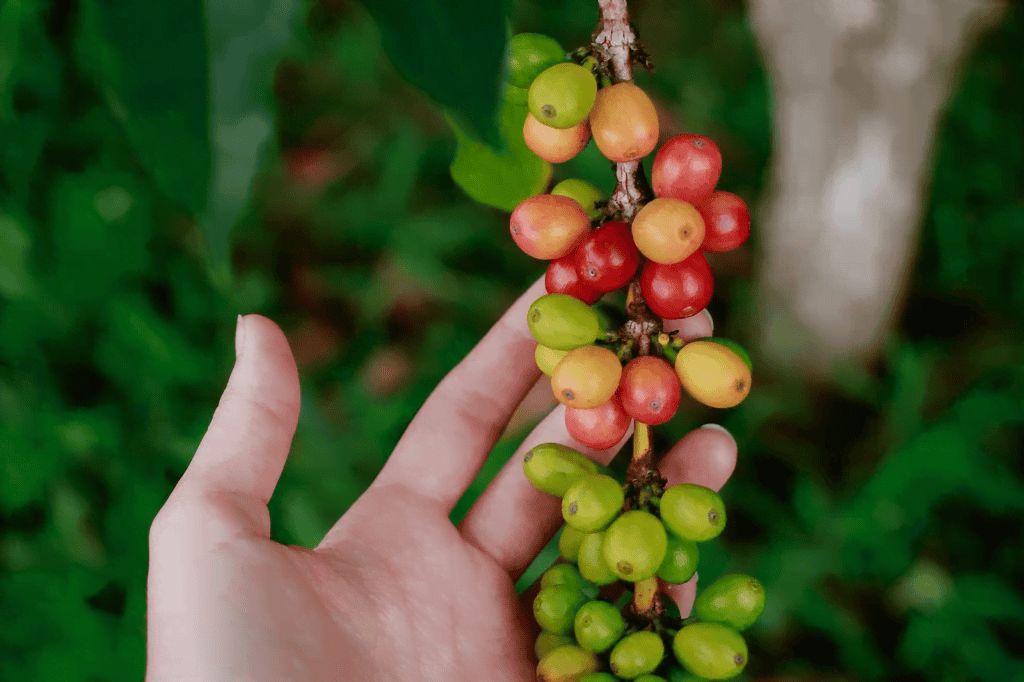 Is made without the use of chemicals and synthetic fertilizers. Which boosts its health benefits.
Is grown in intact ecosystems, and prefers shade to sunlight.
Is safer and healthier for the coffee farmers.
Improves soil health and reduces carbon emissions.
We can go on and on and on, but it's easy to see that consuming conventional coffee in the long term is not worth it. If you want to enjoy your cup of joe without worrying about how many lives are endangered to bring it to you, then choosing organic coffee is definitely worth it. And it is better. Also, why don't you try having some low calorie and nutritious snacks as you sit to enjoy your coffee.
Which Coffee Beans are the Best?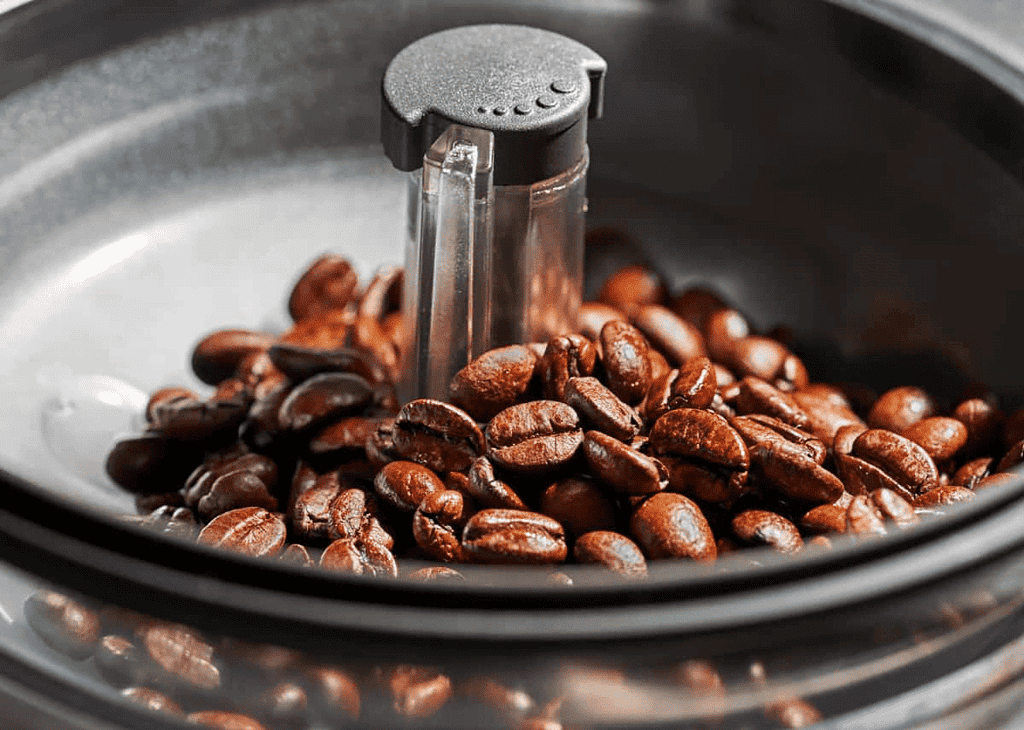 We widely agree that beans make all the difference when it comes to coffee. Here are the three most important things to look out for when you are getting the best coffee beans:
1. It must be USDA organic (free of synthetics and chemicals).
2. It must be shade-grown at a high altitude.
3. It must be 3rd party tested and Mold & Mycotoxin free.
Mold is grows due to unsuitable storage, processing, or transport practices. It also produces toxic substances called mycotoxins as it grows and can ruin your coffee beans completely. Mycotoxins can cause several short-term and long-term health issues. Today, most of the available coffee brands contain mycotoxins. It is critical to pay attention to these factors to get the finest, healthiest organic coffee. Keep an eye out for legitimate certifications, affordability and transparency to gain the best.
Third Party Certifications to Look for in Organic Coffee Brands
Third Party certifications are one of the safest ways to ensure that your coffee is authentically organic. Brands that make their testing public and openly present these certifications are the best ones to go for. We love our coffee andd more so when it is certified and transparent about its origins.
There are a variety of third-party certifications available for organic coffee beans. They ensure that the brand doesn't simply claim to be the "cleanest coffee brand", but actually lives up to that claim. Here are some of the certifications you must pay attention to: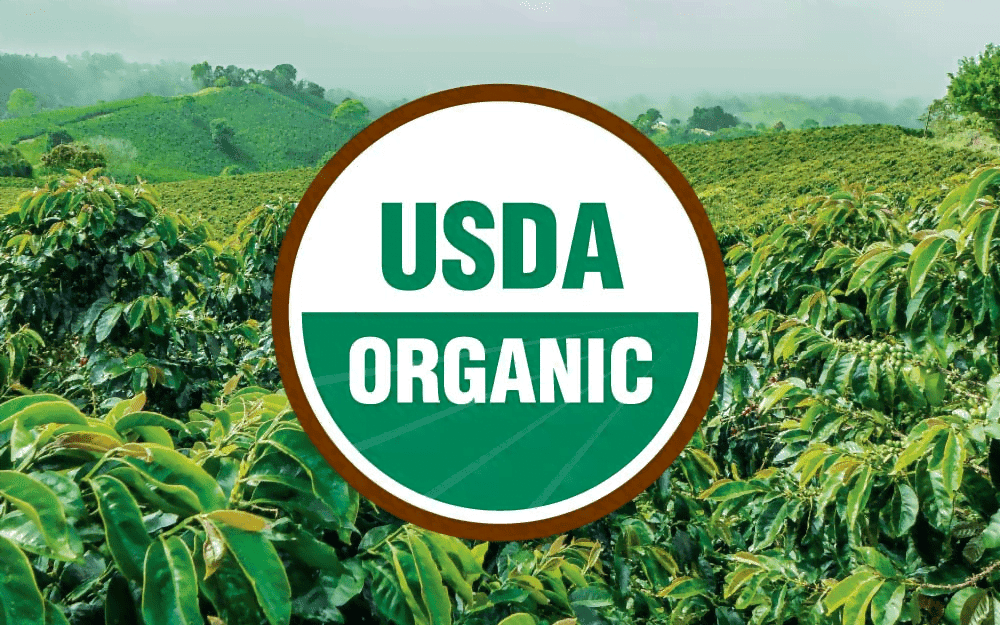 A must-have certification for any brand claiming to be organic. It enforces standards for everything from the health of the soil and types of plants grown to the management of pests and the brand's impact on the environment. This includes vigorous testing for carbon emissions. Hence, USDA Organic is one of the premier labels to look out for.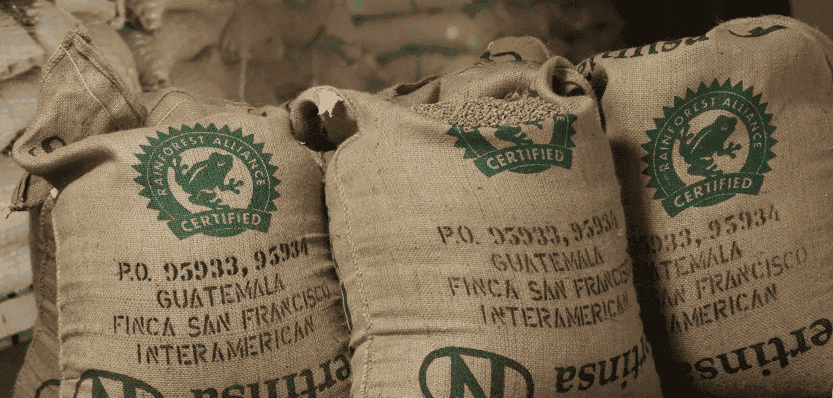 With this certification, organic coffee is produced with respect for biodiversity, sustainable living conditions, ethical business practices, and the environment.
By using natural methods, coffee production is aligned with the natural ecosystem without using chemicals or pesticides.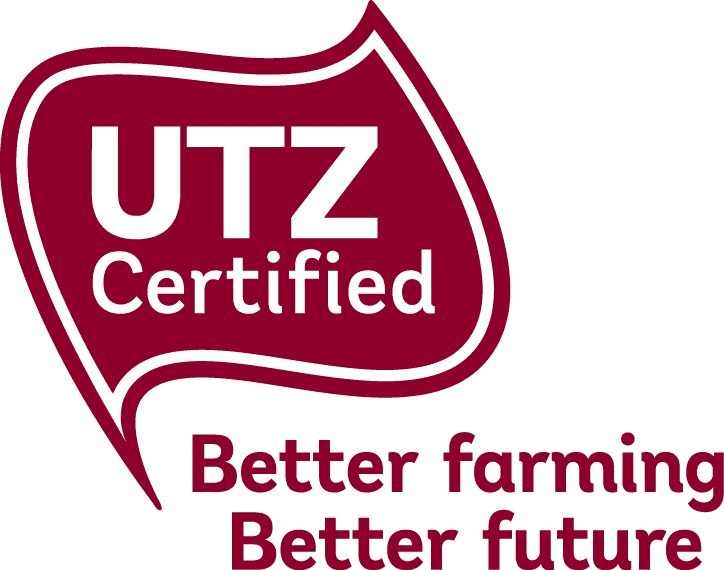 This is similar to the Rainforest Alliance System. It works in favor of the natural ecosystem and sustainable farming, deterring the use of harsh chemicals.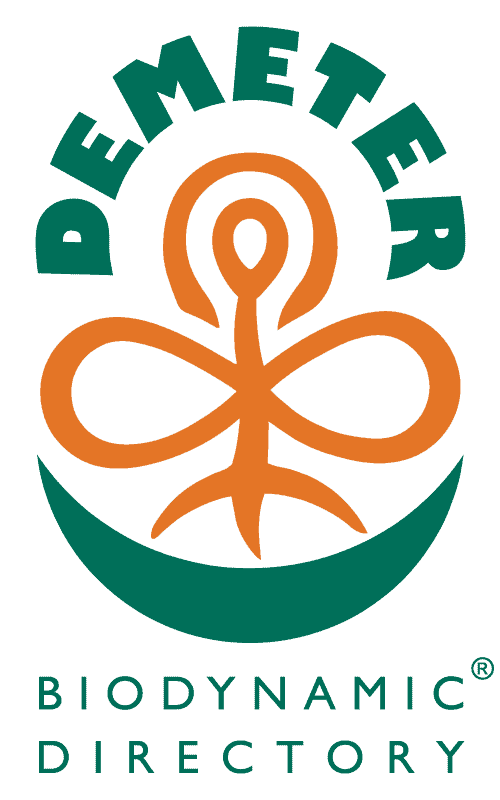 Demeter is a biodynamic farm standard and is a tribute to the namesake Greek goddess of agriculture.
This certification makes sure there is no trespassing in the sustainable farming process from the beginning of production up to the final finished product. It creates an unbroken chain of accountability ensuring the purity of ingredients.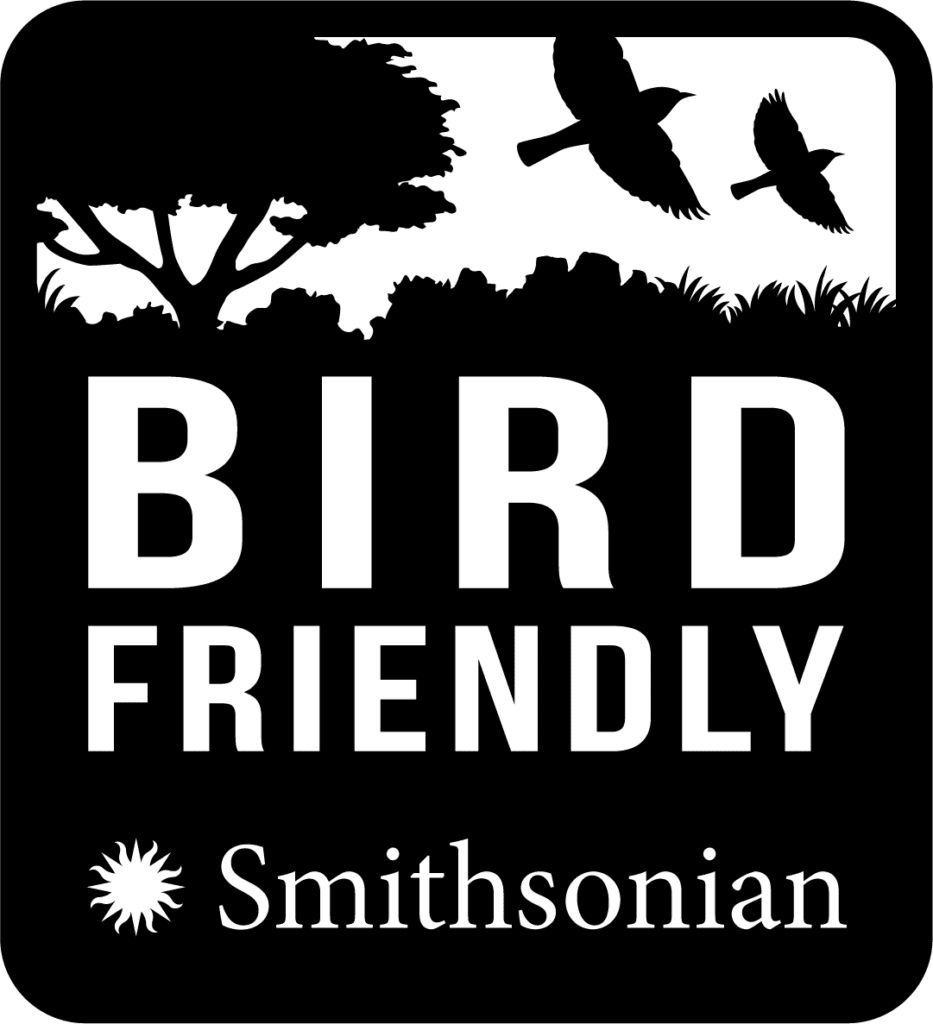 This is an important certification for assessing pesticide residues in coffee farming. One of the strictest third-party standards, it is meant to protect the natural habitats of birds and other animals.
If a coffee brand is Bird Friendly, you know that it is safe for your health and the planet.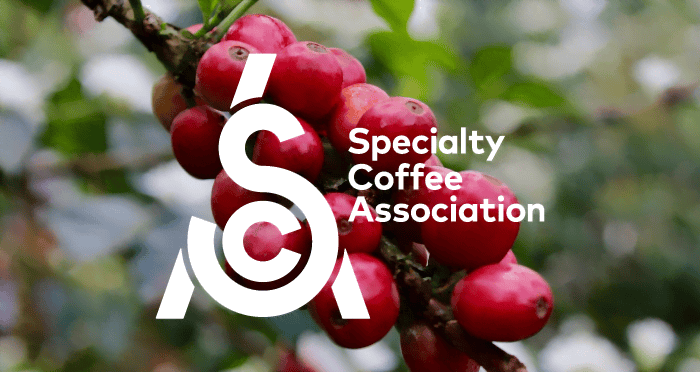 This certification proves the quality of the coffee beans. It has stringent standards for the ideal climate conditions for growing coffee, the best picking methods which keep the shape and quality of the beans intact, etc., that make sure you get the purest and best organic coffee beans.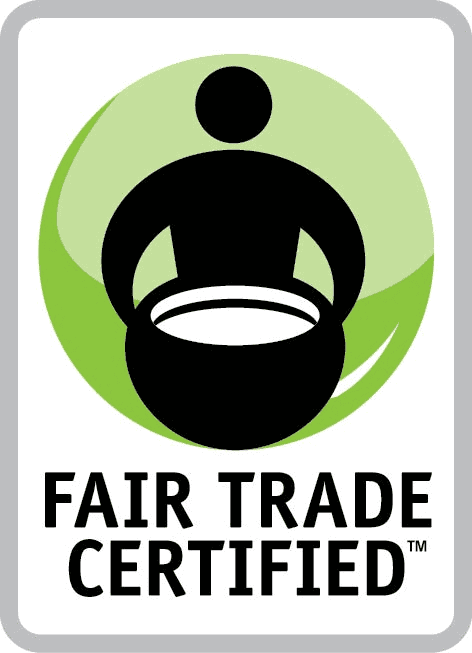 Fair Trade is one of the most rigorous certifications that stands for the environment, society, and economy. If a brand is Fair Trade, it means that the company adheres to:-
Safe working conditions
Environmental protection
Sustainable livelihoods
Coffee brands with these certifications are certainly taking care of their production and selling practices. They are the safest to buy from. That said, it's expensive and difficult to attain all these certifications. It might not be within the budget of a small coffee even if it's doing all the right things. This is also something to keep in mind while choosing your coffee.
7 Best Organic Coffee Brands For the Cleanest and the Most Delicious Brews!
We are finally here with our brilliant recommendations (which are also available to see on our newsletter and brand checklist, so make sure you sign up for that here!). After walking you through the 101 of organic coffee and what goes into it, we think that you are totally ready to select the best organic coffee that works for you! Remeber, there is no difference in the taste and texture just because it is organic. In fact, it is simply better- not even an alternative or a substitute, but the real deal!
Fragrant, affordable and eco-friendly, all of our recommendations are tried, tested and reviewed by experts and coffee aficionados alike. So if you are trying to give your routine that Central Perk while chilling with your F.R.I.E.N.D.S., you should go for these banging brews right now!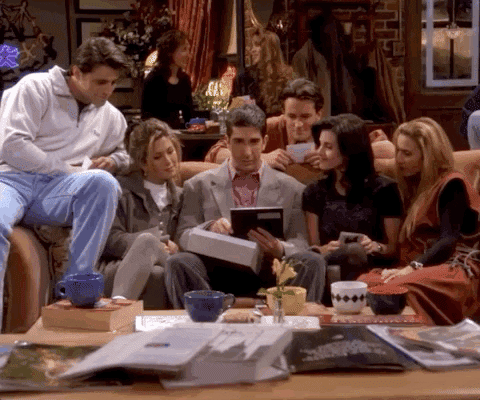 Natural Force
Natural Force is an organic supplements brand that combines superfoods based on scientific research and ancient health traditions. Their Organic Clean Coffee sources single origin, hand-picked Arabica beans. The brand also flaunts certifications like specialty grade, USDA Organic, and Direct Trade. The beans are free of fungi, mycotoxins, insect damage, and other bad imperfections.
Natural Force offers delicious Medium Roast and Dark Roast Decaf whole coffee beans that offer an 'oh, so addictive' flavor and texture. This is definitely one of the best brands for decaf organic coffee. Try it here.
Purity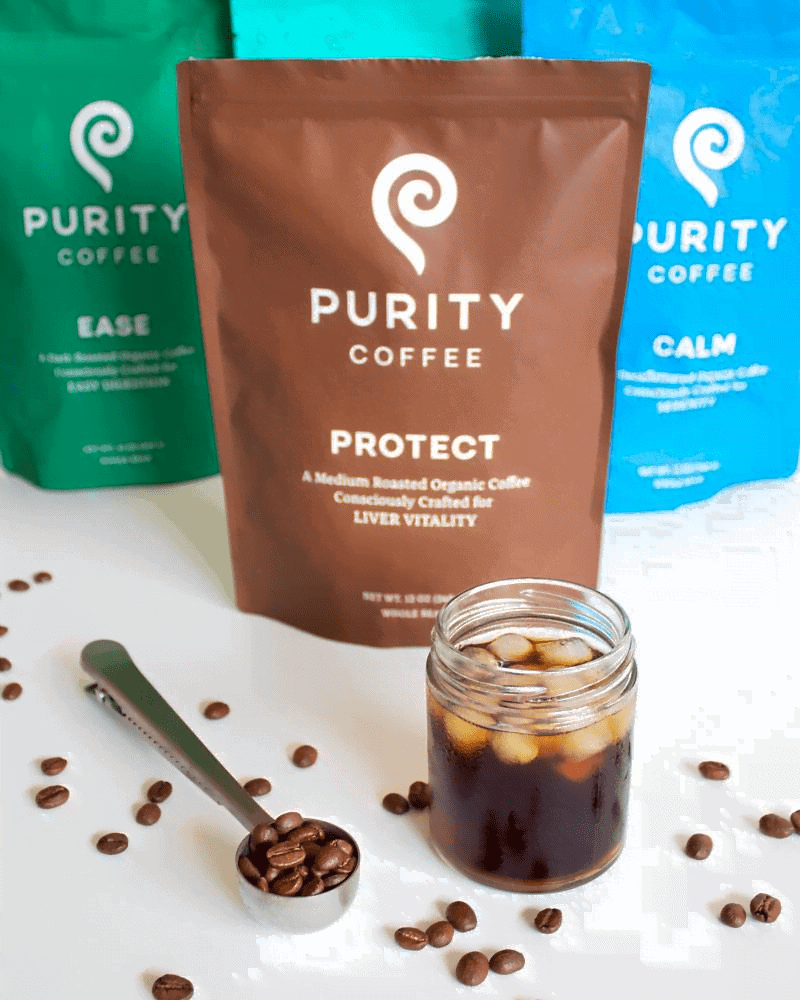 Purity Coffee is on a quest to improve people's health through their ethically sourced and organically grown coffee. The brand's coffee is from high altitude regenerative farms in Indonesia, Costa Rica, Brazil, and Ethiopia. Their certifications include USDA Organic, Specialty Grade, Smithsonian Bird Friendly, Rainforest Alliance Certified, Fair Trade, and Demeter Biodynamic Certified.
Purity has Medium and Dark Roast options in whole beans, k-cups, and sachets. The Swiss Water Processed Decaf variant yields a smooth and full-bodied brew that is pretty darn good!
Try their coffee here.
Lifeboost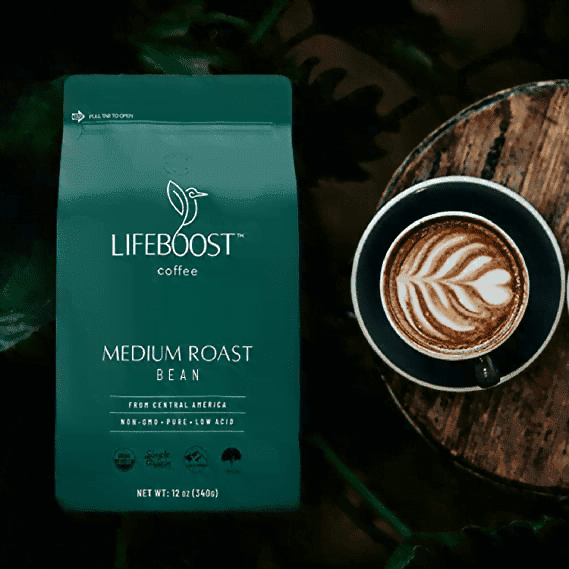 According to Lifeboost, the brand offers the 'healthiest, tastiest, lowest acid cup of coffee possible.' Their beans and brews are doing exactly the stuff they promised. The brand has 100% USDA Organic, single-origin, mycotoxin-free, shade grown, and pesticide-free coffee.
Their products also rank on the lower end of the acidity scale 6.0+ PH. Maybe, this is why Lifeboost is taking the gutsy to an entirely new level.
Choose from—Light, Medium, Dark, Espresso, Midnight, and Flavored coffee. We recommend their Decaf Hazelnut Coffee and Decaf French Vanilla Coffee. Overall, Lifeboost is smooth, rich-tasting, and one of the healthiest organic coffees on the list. Try their coffee here.
Fabula
Fabula is committed to making '100% organic, healthy and delicious coffee accessible to as many people as possible.' They aim to deliver coffee that is better for the community, and the planet. USDA Organic certified, GMO-free, and pesticide and mold-free Fabula packs the coffee right after you order it. And this is why their products are the best when it comes to retaining the original flavour and aroma.
Choose your brew from vanilla, hazelnut, chocolate, caramel if you wish to try something new. Fabula coffee is smooth, bold, and tastes super fresh. Try their bestselling Medium Roast coffee, here.
Tony's Coffee
Awarded the Roaster of the Year 2021, Tony's Coffee offers coffee that is high-quality, sustainable and an inch closer to becoming carbon neautral. As the brand wants to keep it to a low carbon impact, Tony's are planning on becoming 100% carbon neutral by 2030. USDA Organic certified, shade grown, free of mold and imperfections, Tony's has the purest taste.
Featuring Light, Medium, Dark, Espresso, Cold Brew, and Decaf options, Tony's is low on acidity, so you don't have to worry about the crash and burn. Their ultra smooth and creamy Cafe Carmelita Medium Roast blend is a perfect choice for winter. Try it here.
Real Good Coffee Co
Real Good Coffee Co is a small business run by a group of coffee lovers who differ from the opinion that good coffee comes at an expense to the environment or your health. Their specialty-grade coffee is grown and roasted ethically and comes in eco-friendly packaging.
Real Good specializes in whole bean coffee. They also offer ground beans, Cold Brew, Nespresso, Keurig Cups, and even Mushroom Coffee (which, btw, is something you definitely have to try. Read about it here.). Real Good's fragrant and bold Dark Roast whole bean coffee is just the drink to get you alive and kickin' n those dreary Monday mornings. Try it here.
Kicking Horse Coffee
Speaking of kicking, Kicking Horse is serious about their kick-ass coffee beans which are good for both the consumer and the farmers. That's why their coffee is 100% Organic and Fair Trade certified and locally produced in the Rocky Mountains in Canada.
Kicking Horse offers whole bean coffee and ground coffee, as well as coffee making equipment. They are well known for their bestselling Decaf Dark Roast Coffee. It tastes like authentic dark roast coffee with a full-bodied flavor that is pretty affordable too. The Three Sisters Medium Roast is also amazing; it has a smooth and savory flavor you'll love. Try it here.
How to Brew the Perfect Homemade Coffee the Foolproof Way?
Once you have brought your ideal organic coffee, make the best of it. Brewing a nice cup of hot coffee is no biggie, but trust us, it can take a few tries to get there. We will tell you how to brew the perfect homemade cup of coffee that will hit you in the right way every single time.
These tips help you achieve the perfect flavor and aroma, besides squeezing out every drop of the several health benefits that come with organic coffee.
If you are someone who cherishes the entire experience of drinking fresh coffee, use whole bean coffee instead of coffee grounds. Beans give you that fresh, spunky taste and of course, you can show off a little by investing in a coffee machine. Because who doesn't envy that luxury? For best results, grind the beans right before you make your coffee. This keeps the flavor and aroma fresh. Choose espresso coffee beans if you have an espresso machine.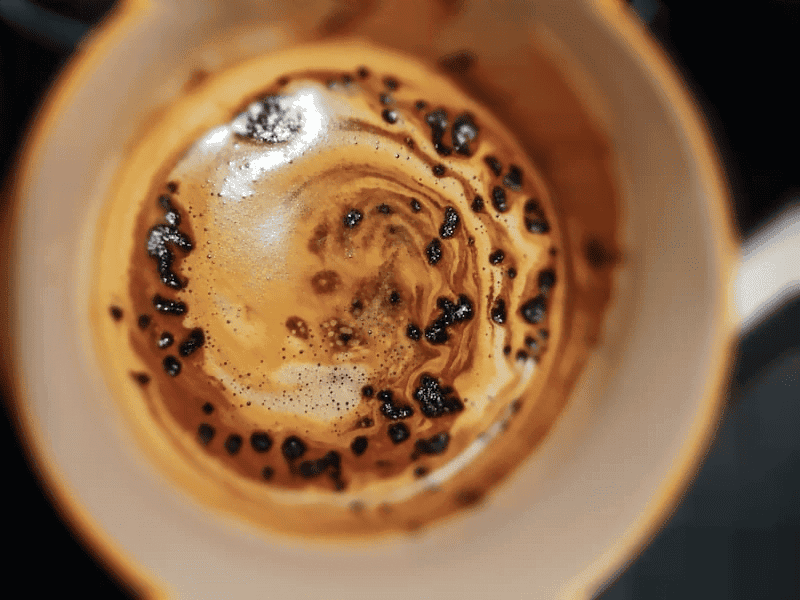 But grounds are not bad either. You need to be a little careful about storing them to preserve their flavor profile. Do not refrigerate opened coffee. Store it in a cool, dry place, away from heat. Use an airtight container.
Another tip concerns the equipment- coffee machines, strainers, milk frothers….pretty much anything that helps you make coffee. Use clean equipment. Rinse your coffee maker with hot soapy water after each use and once in a month run a cycle of water and vinegar to thoroughly clean it. Unmaintained equipment will give you bad coffee.
As for the process, use a coarse grind for a slower brew. For faster brewing, use a finer grind.
Use hot filtered water to pour into the mix. The best tasting organic coffee is brewed at 200 degrees when it's just off the boiling point. This process extracts the best flavor from the coffee. Now that you know how to do it, go off and make that cuppa right now!
Our Take on Organic Coffee
We approve of organic coffee especially if it is coming from committed brands who offer the perfect products in the most ethical way. Organic is clearly the new revolution when we speak of sustainability. Because who wants to knowingly jeopardize their health? Moreover, the best thing about organic coffee is that you really don't have to sacrifice the taste you have come t o love. In a way, organic coffee is better and a winner on all counts!
We hope this article was helpful and that you find the best tasting organic coffee for yourself. For more useful content delivered straight to your inbox, subscribe to our amazing weekly newsletter. Happy coffee-making! And trust us, it will be better if you enjoy it while reading our blog updates on the most sustainable and hip trends in town. Why compromise when you can choose better with BeZen after all?