Makeup is not just a cosmetic need, it's an art. A little bit of makeup can do wonders to our confidence. For some, makeup is an integral part of their routine. It's something we use so often that we absolutely cannot compromise on its quality, especially us conscious consumers who care about where our products come from. This is why using the healthiest, cruelty-free makeup brands is a must. Be it a small weekend trip or a month-long getaway, you always carry your makeup with you.
We know that makeup is important – it helps you look fresh and presentable. But have you ever thought about what's in your makeup products before buying or using them?
Do you look specifically for vegan or cruelty-free makeup brands?

If not, then you should probably start now. Cruelty-free makeup brands not just make your skin healthier, but also protect animals – living, breathing beings who do not deserve to be tortured for our gain. The first step towards this is something as basic as striking all non-vegan products off your checklist and opting for cruelty-free makeup brands. Going cruelty-free is a stepping stone towards going vegan, adhering to better skincare, and sustaining a greener environment.
How we spend influences how we initiate change, especially when it comes to what we're buying for our top shelf. Making sure we buy vegan and cruelty free makeup might seem almost negligible, but it has a larger impact and speaks for our health as well as that of the planet's.
---
What is Vegan or Cruelty-Free Makeup?
The term "cruelty-free" refers to products that are not tested on animals.
Being cruelty-free is different from being vegan. A vegan beauty product does not feature any animal-derived substances. Being simply vegan does not make a product cruelty-free, unfortunately. The most gentle formulation might be tested on animals.
Conversely, you may also find a few non-vegan ingredients in cruelty-free brands. Both vegan and cruelty-free are not entirely inclusive.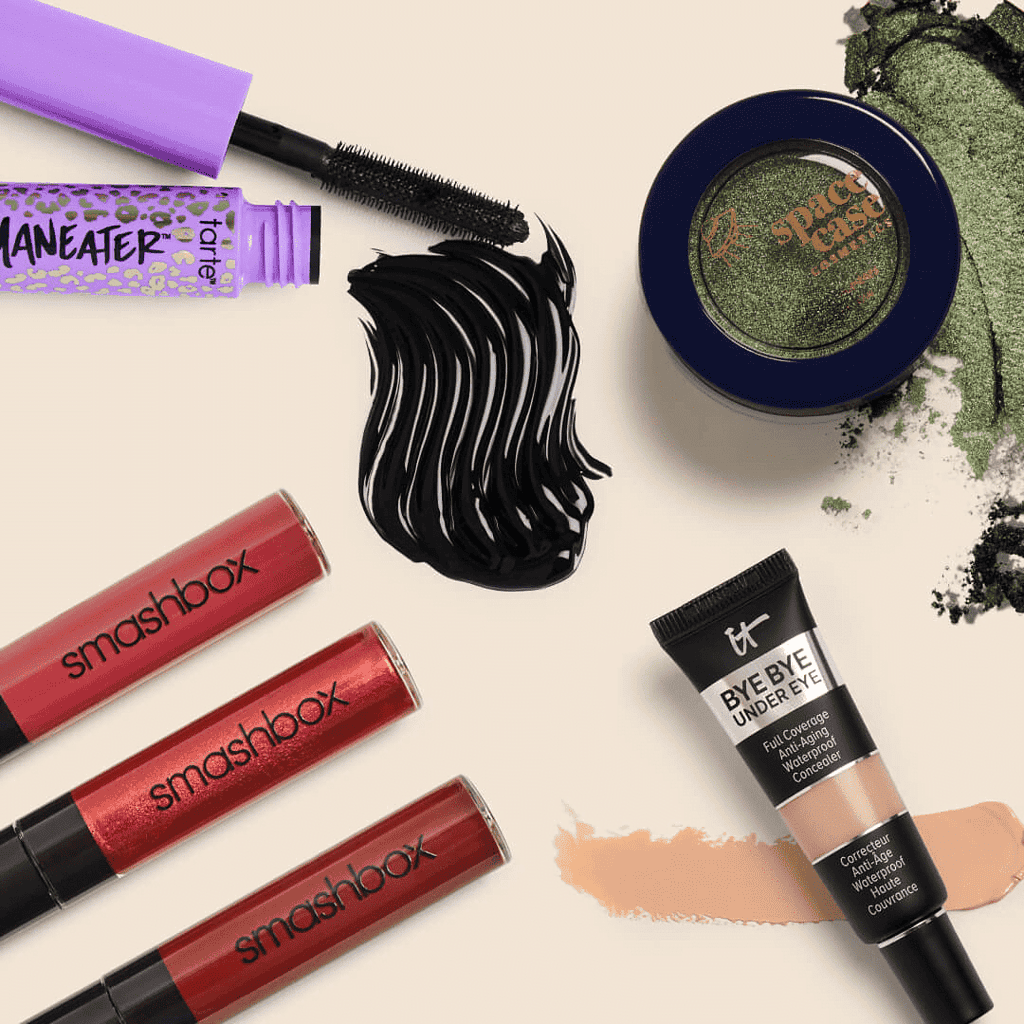 ---
Are Vegan and Cruelty-Free the Same?
A brand might have both the labels. But some brands might have only one of them- being vegan does not automatically make a brand cruelty-free, and vice-versa.
Another noticeable point about cruelty-free makeup brands is- who is doing the testing.
Several known beauty brands distance themselves from animal testing. Premier brands such as Revlon and L'oreal have a page citing their philosophy against animal testing. But that does not absolve them completely.
Usually, makeup brands often sell their products in countries that make animal testing a necessary requirement for them to sell their products. If a beauty brand is selling in a country such as the People's Republic of China- it is not cruelty-free, even if it is produced in a different country.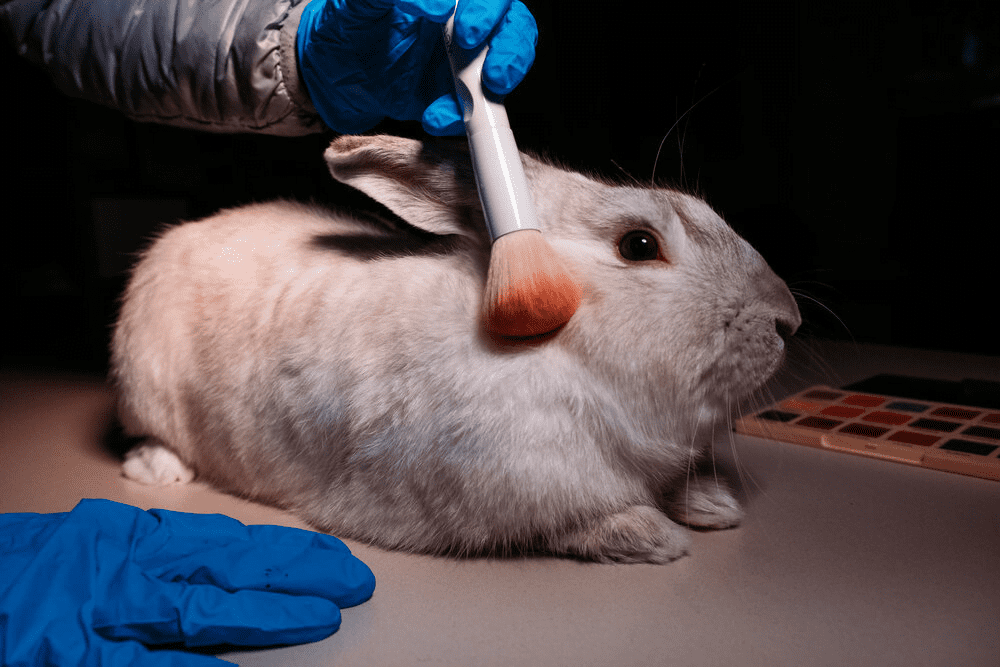 Another covert tactic is to contract third parties for animal testing. Third party testing involves either involving other entities to test the products on animals or using products along the way or use ingredients tested on animals rather than testing the finished product.
Animal testing is an ethical issue which speaks how little we indeed look at life and the amount of chemicals in the products that ultimately permeate the human skin.
---
Why is it Important to Shop From Cruelty-Free Makeup Brands?
We have established that standard makeup is not truly ethical. Even if it appears like that, it might be a greenwashing tactic by brands to make their products look more appealing to eco-conscious consumers.
But are ethics and a concern for animals the only valid reasons to go cruelty-free?
Let's investigate this and find more reasons.
Cruelty-free makeup is the need of the hour. It benefits both animals and people.
While not all cruelty-free makeup uses sustainable ingredients, there is a higher chance for a company dedicated to being cruelty-free to also extend its ethos to include overall sustainability.
That's all the more reason to adopt a cruelty-free makeup regimen! Although make sure to confirm that the cruelty-free brand you choose is also eco-friendly.
Secondly, cruelty-free makeup brands do not test their products or ingredients on animals. And often, animal testing is a highly polluting process.
Therefore, when you choose them, you're not just making only yourself and animals safe and healthy but also the environment.
These cruelty-free cosmetics are better for your skin and lead to more mindful decisions about beauty practices.
---
How to Identify Cruelty-Free Makeup Brands
Cruelty-free makeup brands are easier to find via third-party certifications. These certifications notify that no animals were harmed during the testing or the manufacturing process. Look at the following symbols and certifications to distinguish the authentic cruelty-free brands from the false ones.
Leaping Bunny
The Leaping Bunny is one of the most popular certifications that identifies a product as completely cruelty-free.
Leaping Bunny is the gold standard of certifications in cruelty-free products. It assures customers that the product and its contents were not tested on animals at all. Leaping Bunny is a common certification you might find on all beauty products. It has been active since 1996 and is all for compassionate shopping.
Promoted by the Coalition for Consumer Information on Cosmetics (CCIC), this standard works with cruelty-free makeup brands to bring ethical products to light. According to their own website, Leaping Bunny runs all its programs on funding received through donations. In fact, they ask for donations on their website and guarantee that all donations go directly to The American Anti-Vivisection Society (AAVS) as the administrator of Leaping Bunny. Leaping Bunny has a pretty rigorous audit system beginning with filling an online application. Companies are supposed to pass their standards described in great depth on their website and also forensically investigate their entire supply chain, including all raw material and individual ingredients. These audits are held every three years.
---
Choose Cruelty-Free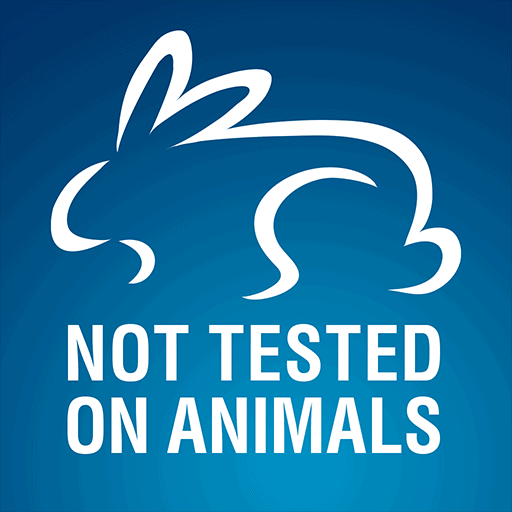 Choose Cruelty-Free is an Australian standard that is very similar. The CCF is an independent organization that is working to put an end to brutal animal testing.
While the standard is Australian, it is embraced worldwide as a marker of ethical beauty products. CCF also extends to household products and toiletries.
Look for this standard on your makeup. As of 2021, CCF has been merged with Cruelty Free International, making it a member of the more famous Leaping Bunny family.
The business must demonstrate that it has been cruelty-free for at least five years before applying for CCF certification, in addition to signing a contract that is legally binding. By doing this, it is ensured that those who are genuinely committed to the ethical production and distribution of their brand receive accreditation.
Additionally, businesses are not allowed to market their goods in countries where animal testing is mandated before products can be sold.
CCF is funded by subscriptions, licensee fees, donations and fundraising activities.
---
Beauty Without Bunnies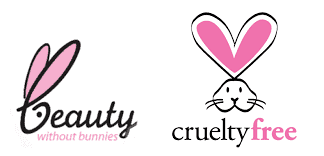 Beauty Without Bunnies is a program run by PETA. If brands pass PETA's tough standards, they can feature the Beauty Without Bunnies logo on their products.
The certification has been around since 1987 and requires brands to fix a cutoff date till when they will phase out all animal testing. Companies also need to provide a statement to confirm their commitment to animal testing besides not selling in countries that require animal testing.
Beauty Without Bunnies gets a poor grade in terms of compliance. Contrary to other cruelty-free certifications, there are neither contractual obligations to penalize non-compliant parties nor audits or reviews to assure compliance. As a result, it is impossible to tell whether brands are honoring their commitment to refrain from using animal products.
Besides checking your products for these logos, you should beware of false bunny logos. Sadly, several companies also feature unverified logos that can mislead customers into believing that a given product is cruelty-free.
---
The Best Vegan & Cruelty-Free Makeup Brands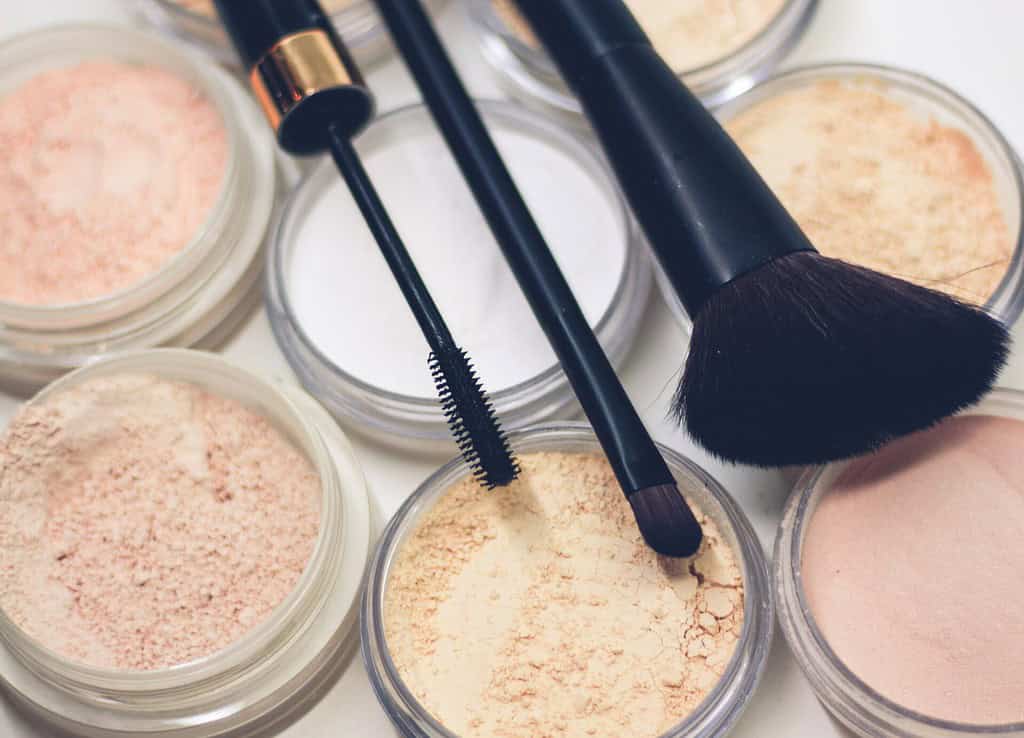 Cruelty-free makeup brands have come a long way from out-of-date stereotypes and flawed traditional beauty paradigms.
These sustainable makeup brands provide long wear and better pigment with cruelty-free skincare. With the growing demand, almost every brand is going vegan and cruelty-free.
We've prepared a list of some of the best brands to to choose from! Here are the makeup brands that'll help you switch to a healthier beauty routine.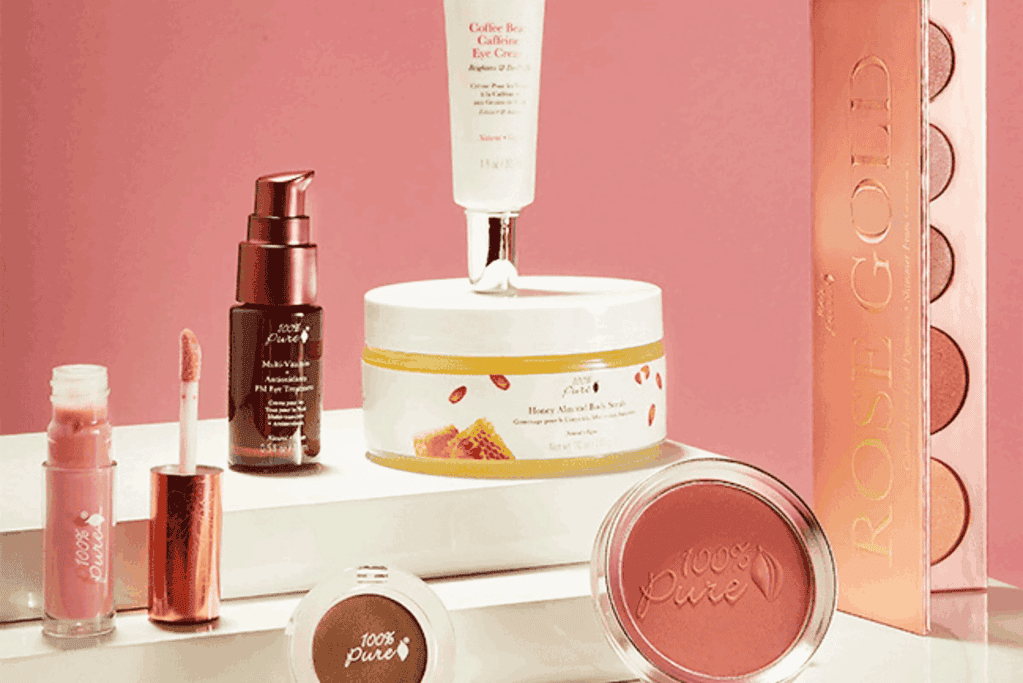 100% Pure produces organic and cruelty-free cosmetics, beauty goods, and skincare. A one-stop shop for everything cruelty-free, every ingredient used in the formulations is ethically sourced. They even include a glossary of every ingredient they use on their website.
The brand's vegan cosmetics are developed with naturally occurring vitamins and oils and high-performing oxidants. Furthermore, these pristine goods are free of harmful colorants.
Heavy metal might be a great music genre, but it is not a good ingredient in your makeup. Founders Susie and James Wang and Ric Kostick are certainly making some ripples for the right cause with 100% pure.
Shop 100% Pure here.
---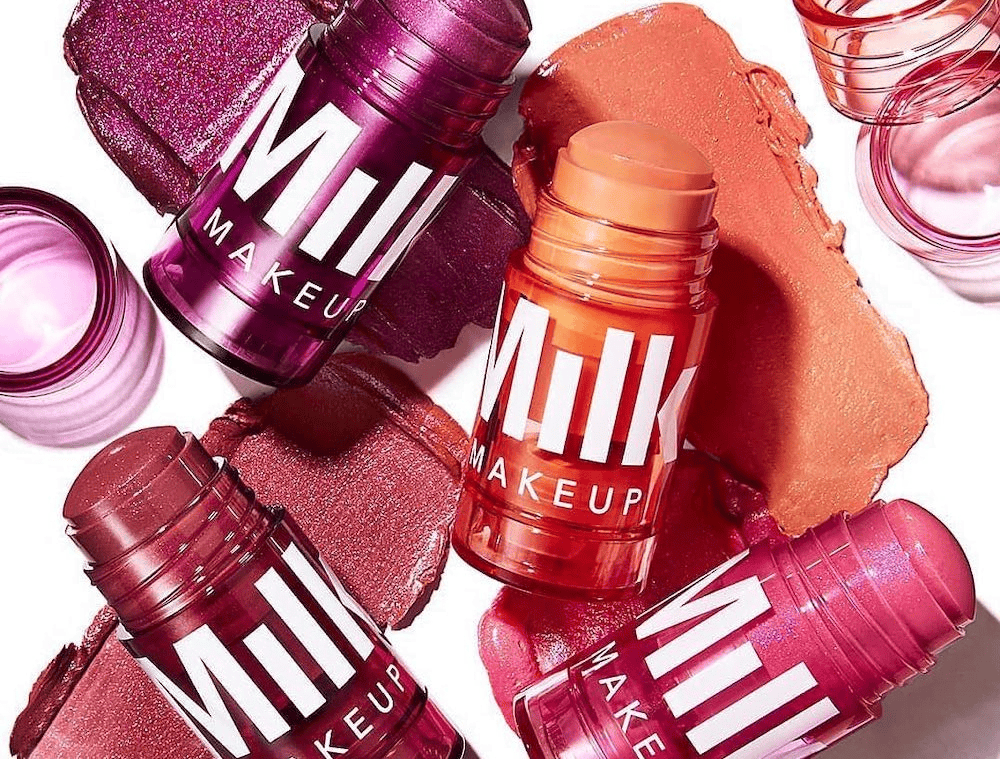 Milk Makeup, with its ever-growing range of leaping bunny-certified and cruelty-free international certified make-up and skincare, is a genuinely good cosmetics brand.
It does not endorse animal testing in any form, be it with the ingredients or the finished products. Milk Makeup is also 100% vegan and does not use milk in any of its products. . Founded by Mazdack Rassi, Milk Makeup is an effort to address all that is wrong with the beauty and skincare industry.
Fortunately for us, we live in a time where people like Rassi are finding excellent, safe and effective solutions to our beauty predicaments.
Milk Makeup meets the toughest cruelty-free standards out there. The brand also does not sell its lineup in countries that make animal testing mandatory.
Enriched with naturally good ingredients, Milk Makeup is a beauty company built for the future fashionista indeed.
Shop Milk Makeup
---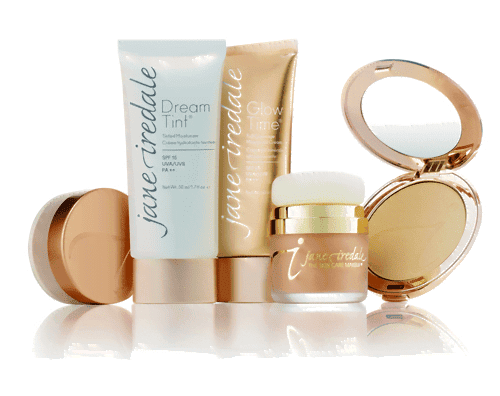 Jane Iredale is a cruelty-free makeup brand that his perfect for conscious consumers.
Jane Iredale believes in getting things done and produces beauty products that can strengthen skin, perform without harmful toxins and bring out your absolute best. Their products are not only cruelty-free but sensitivity tested, dermatologist tested, contain no synthetic fragrances and are non-comedogenic.
It must be noted that while Jane Iredale is cruelty-free and does not test on animals, not all its products are vegan. Some of their products, including certain brushes, contain goat hair. However, their vegan products are clearly demarcated for their consumers.
---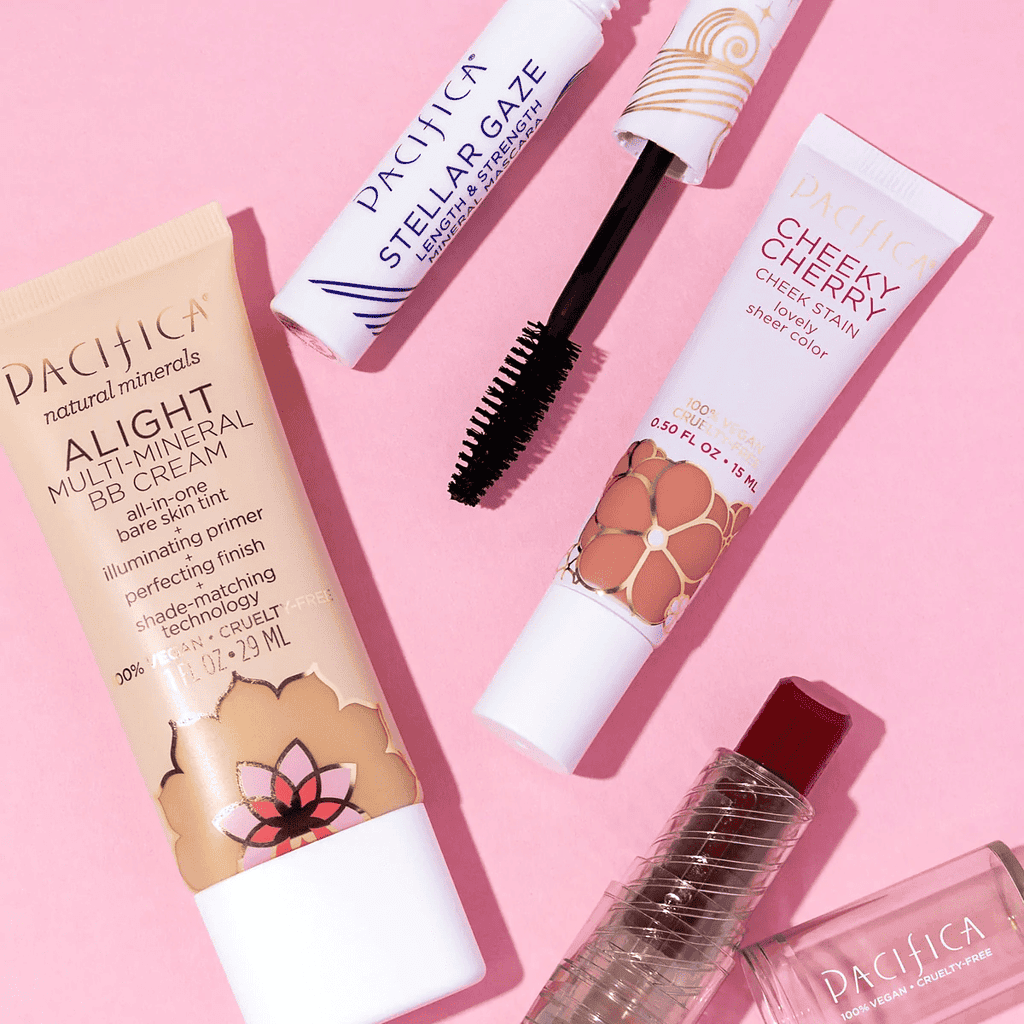 Pacifica is one of the best innovative and cruelty-free makeup brands available in the market. All its products are gluten-free and vegan.
They are also free from ingredients such as sulfates and phthalates which are very harmful to human skin.
They aim to provide the best product to a vast array of customers, using safe ingredients and recyclable packaging.
Buy Pacifica
---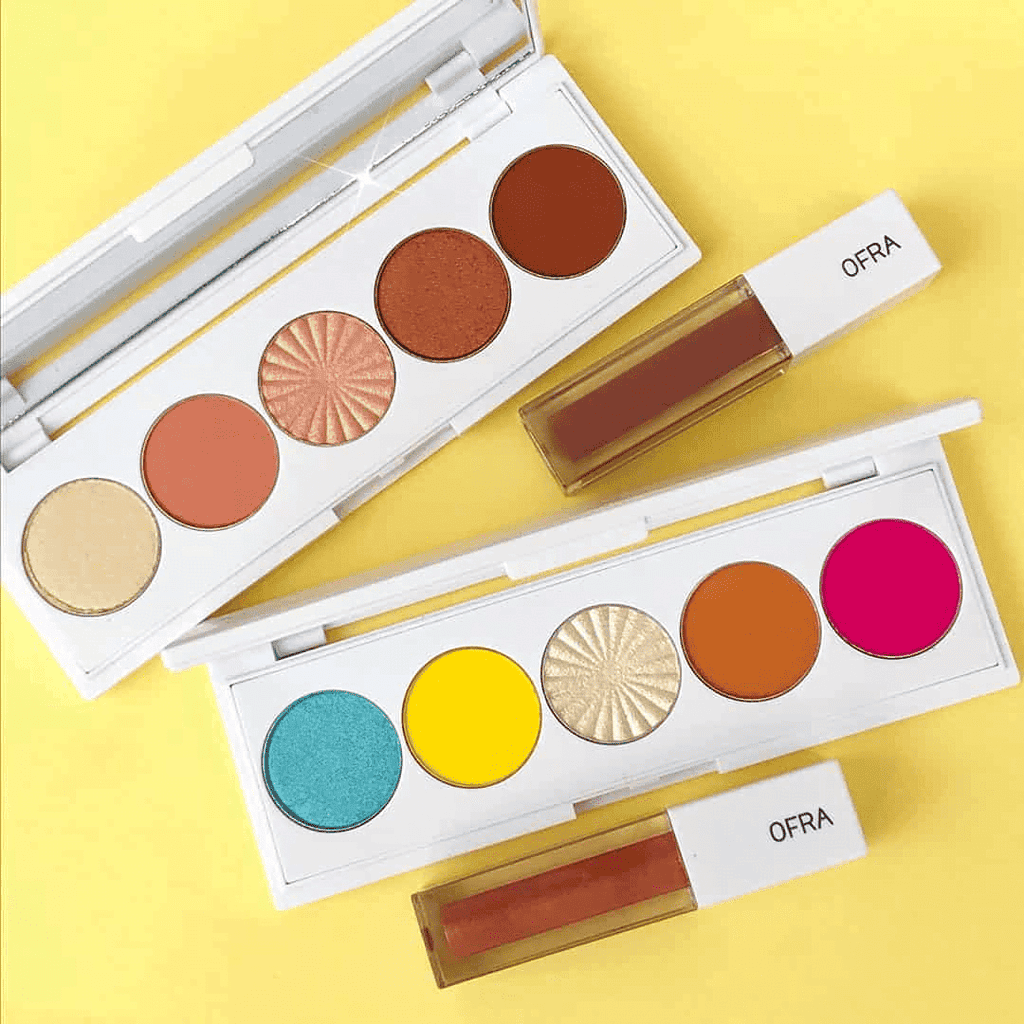 OFRA is dedicated to developing cutting-edge, 100% cruelty-free products using healthy components. Beauty, according to ORFA Cosmetics, is never perfected and is something they take very personally.
To enhance the experience that is beauty, they are continually developing, testing, and evolving new products.
Ofra and David Gaito created OFRA Cosmetics in 1994 after spending a long time working in the cosmetics sector. Starting in 2015, OFRA transitioned to direct-to-consumer sales after first developing business-to-business products to establish itself as the top producer of cosmetology school kits. Their corporate office in South Florida develops, produces, and distributes all OFRA goods.
The company does not endorse third-party animal testing or selling in countries that make animal-testing mandatory. It is clearly one of the most reliable beauty brand that you should go for.
Shop OFRA cosmetics.
---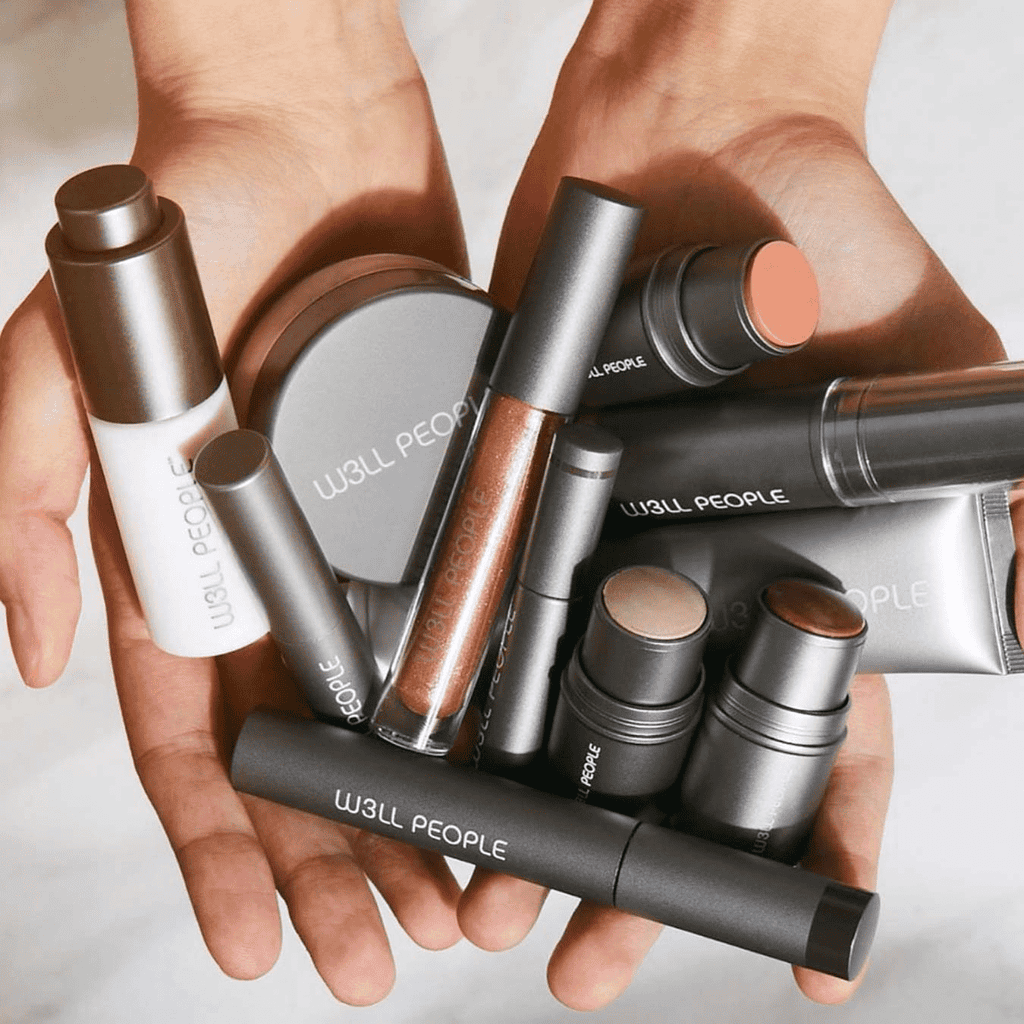 W3LL PEOPLE acknowledges that since human skin is the most absorbent organ, what you put on it matters.
The brand manufactures products that are cruelty-free, clean and naturally pigmented. W3LL PEOPLE is whole-heartedly committed to using clean, botanical ingredients in their products. Even their packaging material is highly sustainable as it is made from FSC-certified paper, corn, sugar and post-recycled materials.
Leaping Bunny certified, the brand is game about making a positive choices, and making less seem like more.
According to the brand, 'All people are well people.' And this is why we adore this plant-powered makeup powerhouse.
Shop W3LL PEOPLE.
---
Axiology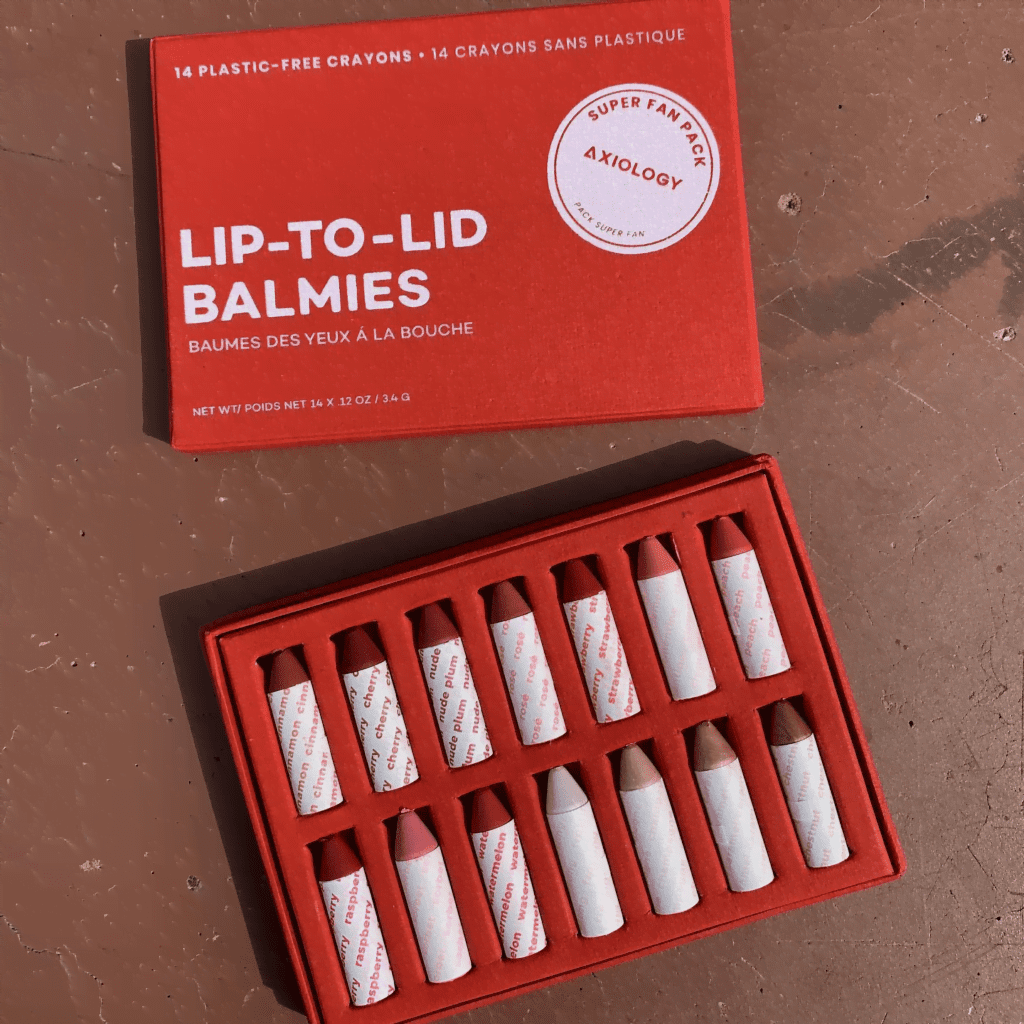 Axiology is a cruelty-free, clean, and vegan cosmetics company. All of their goods have ten or fewer ingredients, and they even made the switch to a 100% plastic-free brand. They don't use any palm oil and are best known for their zero-waste balmies.
Axiology was founded by Erica who initially sold her products on Etsy but has now become a much bigger brand. All of their packaging, including the Lip-to-Lid Balmies boxes, are produced from trash collected from islands and are completely recyclable.
Shop Axiology.
---
CLOVE + HALLOW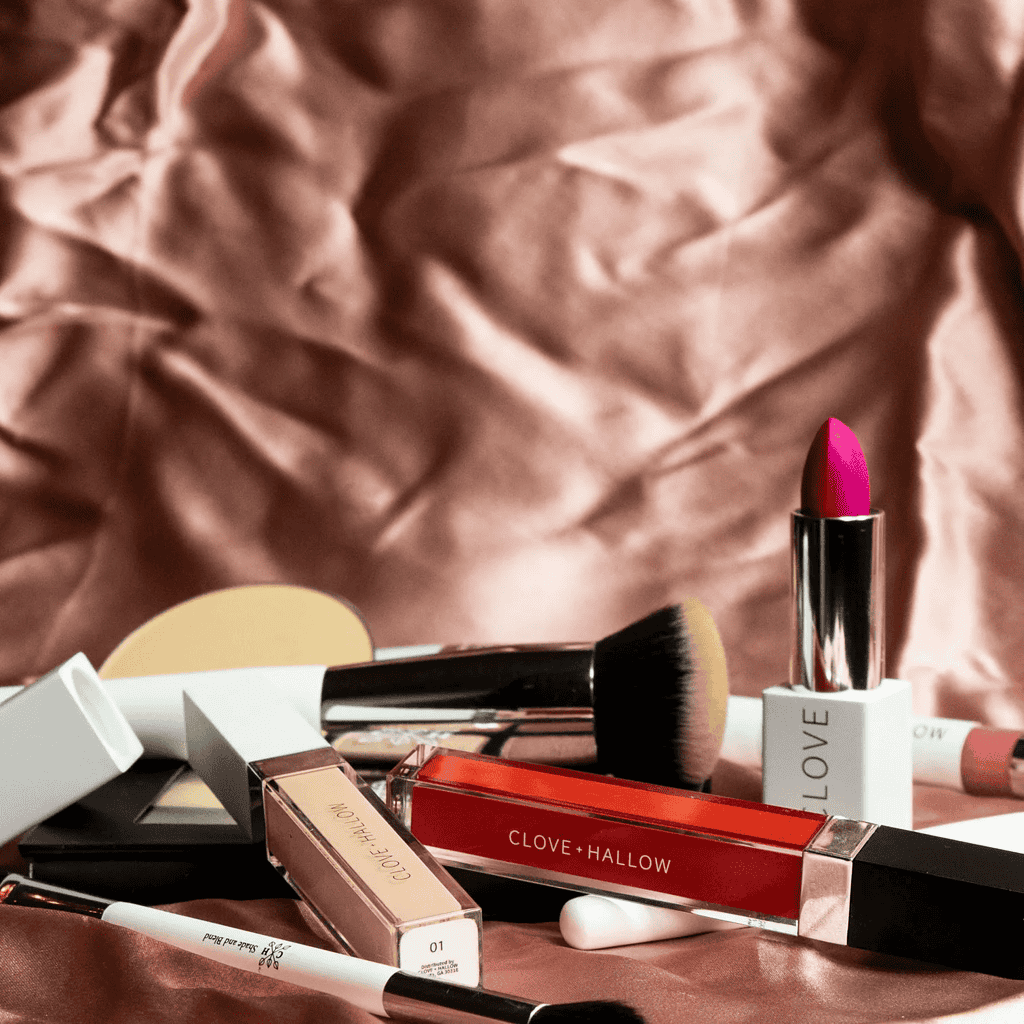 Clove + Hallow is an award-winning vegan and cruelty-free brand bringing simplicity to the beauty industry.
The products are made in the United States, but they meet more severe EU regulations which ensure that they are 100% safe. The products are also PETA certified vegan.
This brand has a wide range of products that are ethical and sustainable. Clove + Hallow uses the most gentle ingredients such as butter, oils, and waxes as well as ECO-CERT-approved preservatives which are the best for your skin. Don't worry about chemical-laden regimens, because this brand is here to replace all that is harmful for you and the planet.
Shop Clove + Hallow.
---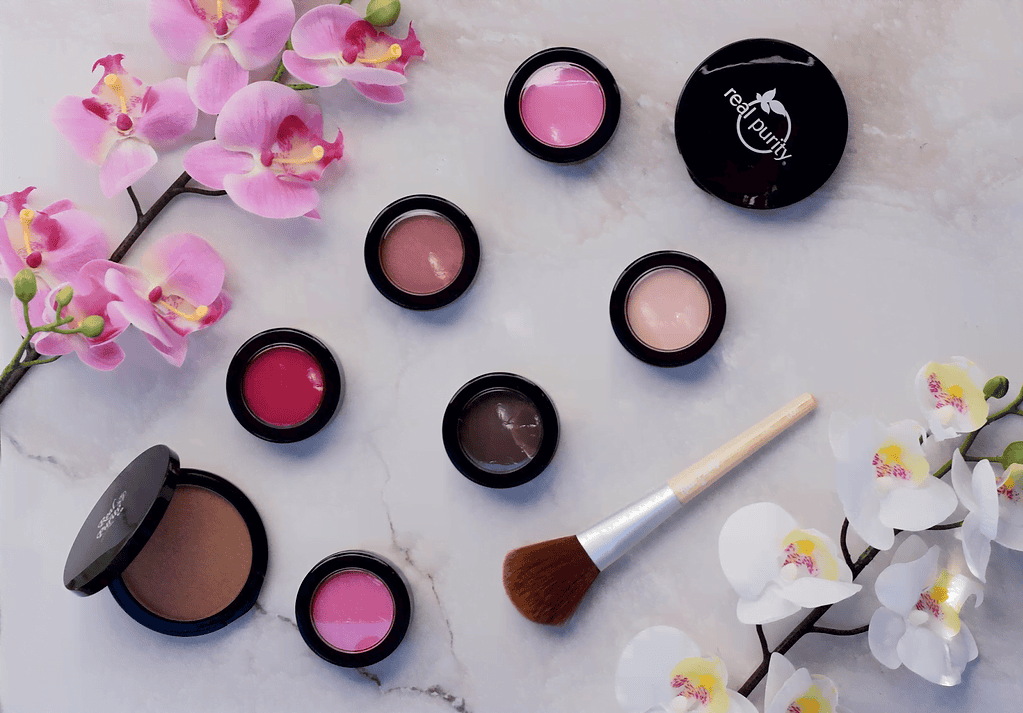 Real Purity is dedicated to quality and purity and never tests on animals. All the cosmetics are created with organic and natural ingredients.
It uses multiple alternatives and non-animal approaches to test the safety of products and ingredients. Every product from Real Purity lives up to the name- there are no sulfates, parabens, and other toxic chemicals you should worry about.
The best thing about this PETA certified brand is that it offers a small sample of its products to try before you buy. We say it is a great approach to help consumers choose what is the best for them.
Buy Real Purity.
---
Plant Makeup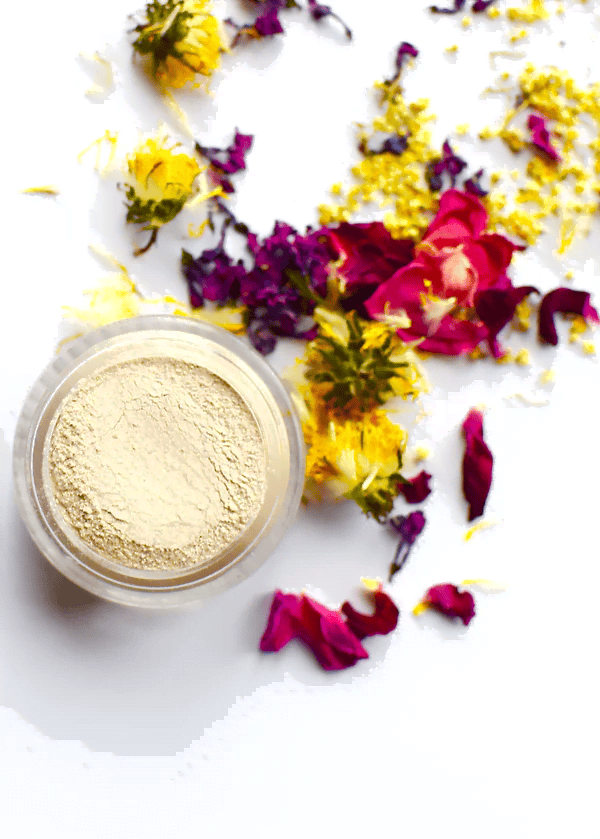 Plant Makeup's sustainable makeup brand includes a wide range of products from powders to shimmer eye products and sticks.
All the products are cruelty-free and most of the products are vegan. Some contain the famed USA- derived beeswax or honey.
The ingredients are plant-derived and contain no minerals, palm oil, synthetics, or any preservatives. They are made in fresh, small batches and qualify as zero waste.
---
Tips When Buying Cruelty-Free Makeup Brands
Check the Labels!
Take time to check the labels on products when buying cruelty-free skincare to ensure they don't come from a company that does animal testing. Look for the Leaping Bunny logo, PETA's cruelty-free logo, and the Choose Cruelty-Free mark to identify cruelty-free makeup brands.
Choose Cruelty-Free is an Australian organization that exclusively accredits only cruelty-free brands with CF parent companies, and Leaping Bunny is the highest standard in the cruelty-free world.
---
Do Your Research on Cruelty-Free Makeup Brands
Research to find out which products are safe and what others think about that product. Vegan beauty blogs and websites provide listings of companies that do not test on animals.
PETA maintains an up-to-date roster of cruelty-free makeup brands on its website. There are already more than 2000 companies on their database.
---
Make a List of What You Want
When you have a list of things you nee, it's easier to narrow down on options for cruelty-free makeup brands. Some companies specialize in hygiene products, some cover the whole gamut of beauty.
When you start looking for products that aren't tested on animals and don't include animal-derived ingredients, the options are of a wide range.
Experiment with Brands: You are not going to like every cruelty-free makeup brands that you use. Don't shy away from trying different brands and products, this will help you select the products or a brand that you wish to use as everyday mainstays.
Don't Overthink the Cost: There's an abundance of fantastic cruelty-free products that are a little too expensive than others such as Aveda and Alima Pure, but there are also many fantastic, low-cost products such as ELF cosmetics, real purity which are great cruelty-free brands for skincare and also super affordable.
It's all about experimenting with various options rather than making assumptions based on the prices of these products.
---
Conclusion
More than 100 million animals get killed every year because of cosmetic testing. When you choose sustainable and cruelty-free makeup brands, you put a stop to animal testing. Besides that, you also take a step towards a sustainable planet by ditching harmful chemicals.
With cruelty-free beauty brands, you are bringing positive change in your life. Supporting and encouraging cruelty-free makeup brands that are trying to bring a difference will also seep into your life's philosophy
Buying cruelty-free products is a simple lifestyle change and it doesn't have to be sudden.
When you run out of something, you may quickly switch to a new cruelty-free option. This helps in reducing waste and invests in long-term ethical causes to promote a healthier lifestyle. Saving bunnies cannot get better than this. It's about time we embrace being socially responsible while being fashionable.
For more recommendations and information like this, get our Chrome Extension. It'll help you shop for the best eco-friendly and cruelty-free products too! Stay tuned for more updates on the cleanest choices out there!
---