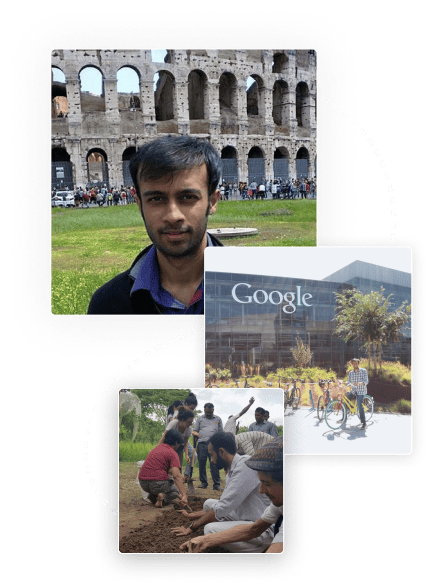 My life was supposed to take a typical path for a first generation South Asian immigrant in the US, and it was – earning an MBA from a top college, working at companies like Danaher and Google, and climbing the corporate ladder with a steadily growing salary. However, my perspective changed when I learned about the impact of climate change on the planet and how far removed humanity was from the natural world. The more I learned, the more I felt a calling to dedicate my life to finding solutions.
I returned to India to deepen my understanding and explore new ways to address the issue. Over the course of 3 years, I studied regenerative agriculture, visited eco-villages and permaculture courses, worked in renewable energy, and practiced organic farming. I found that farming communities and industries were willing to adopt environmentally friendly practices if there was demand for it.
However, the demand was not growing fast enough. To address this, I decided to find a way to give companies practicing ethics the recognition they deserve and help them grow, which would in turn increase demand for sustainable practices.