You can have both!
The pandemic had us spending more time at home than ever. Among the various lockdown shenanigans, I'm sure I'm not the only one who found solace in cleaning.
But it also made me aware of the amount of cleaning products that we use daily.
I was baffled by the number of chemicals I've been spraying all over the house.
While it's essential to keep your home clean and germ-free, it is also important to not cause unnecessary damage to the environment. Choosing non-toxic, biodegradable and natural cleaning products can help you integrate sustainability in your housekeeping as well.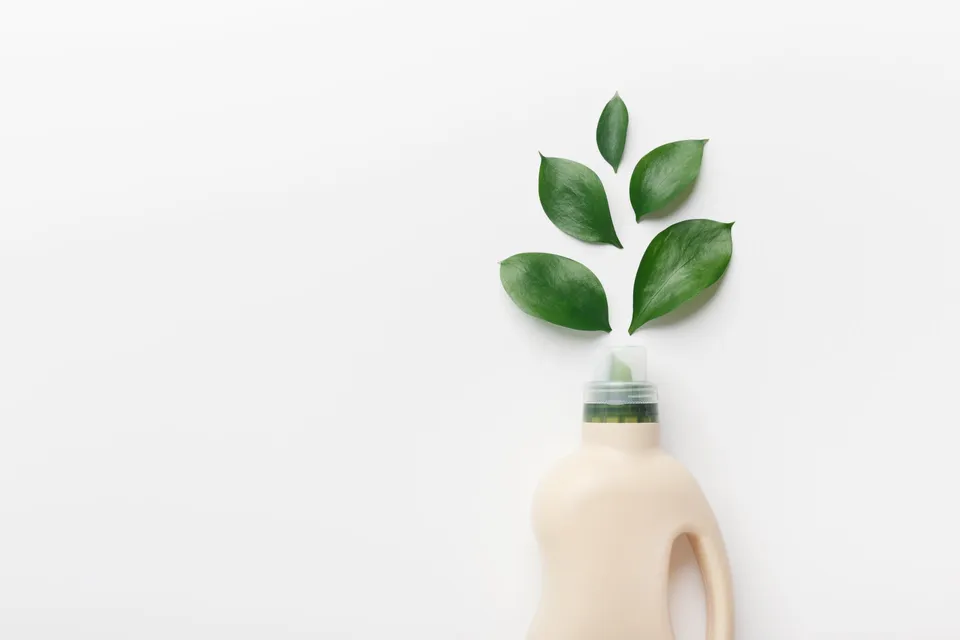 Guide to Shopping Eco-Friendly Cleaning Products
By now, we know better than to trust brands that print 'eco' and 'natural' on their packaging but don't disclose information to support these claims.
These aren't government-regulated terms after all.
Thankfully, there are other factors you can consider to make your decision.
Scent
Seemingly harmless, using scented goods releases the same amount of chemical vapors as petrol from your cars and other vehicles.
Volatile organic compounds or VOCs (responsible for ozone pollution) present in products like paint, air fresheners, or even cleaning products cause 10 times more air pollution indoors than outdoors. Think of all those fruity-smelling sanitizers we've been using.
Thus, opting for non-scented products is a better option.
Ingredients
While it's obvious to look at the list of contents before buying anything, It's important to ensure that these are non-toxic, naturally sourced, and biodegradable.
Packaging
For the environment's sake, using minimal, biodegradable, recycled, or reusable packaging is always a plus.
Purpose
Eco-friendly products need to help the environment and be good at the actual work. Is it effective? Is it all-purpose? Does it clean well?
Certifications
Greenwashing is real, my friends. Beat that by relying on authentic certified products.
Here are a few Eco-labels you can spot
Safer Choice-Certified
This EPA label certifies that the product ingredients are safe for the environment as well as humans. They have also put together a database of these certified products, you can check them out here.
USDA Organic
As the name suggests, USDA certifies organic ingredients.
Green Seal
According to their website "Green Seal is among the world's most trusted ecolabels for cleaning, sanitary and facilities care products and services"
They too have a directory of certified cleaning products that you can check out here.
B-corp
B corp certifies more than just the product, but every aspect of the business including the environmental and community impact.
What to Avoid When Choosing Non-toxic Eco Cleaning Products
Before picking a natural or organic cleaning product, make sure to carefully read the product label. As per expert suggestions, to find the safest, most natural products, stay clear of the following types of ingredients for safety reasons:
Phthalates
petroleum solvents
phosphates
butyl glycol
monobutyl
ethylene glycol
Ammonia
synthetic dyes
alkylphenol surfactants
synthetic fragrances
volatile organic compounds (VOCs)
In terms of product testing, animal testing is a big NO. Make sure to check for 'cruelty-free mark.
Now, if you are not sure where, to begin with looking for these products, here is our curation of helpful references
7 Eco-friendly Cleaning Products for Making Your Home Truly a Safe Space.
Blueland
Ingredients: Biodegradable, non-toxic, natural, and organic
Packaging: Reusable/refillable packaging, dry tablets (no water)
Known for: Zero waste Cleaning kits
Certifications: USDA Biobased preferred, EPA safer choice
Bluelands approach to using refillable packaging and dry tablets is what's winning hearts. Just pop on in their refillable bottles and add some water. You are good to go.
Their non-toxic, fragrance-free dish soap, hand soap, fragrance-free laundry tablets, and multi-surface cleaning tablets are all worth trying. If you don't want the entire kit, you can ever purchase a single product on their website.
Groove Collaborative
Ingredients: Natural and organic
Packaging: Reusable/refillable packaging
Known for: cleaning kits, carbon-neutral shipping
Certifications: B-corp
This plastic neutral brand's cleaning kits provide everything you need to conquer every room of the house. The kit comes with reusable bottles, 3 concentrator bottles, microfiber cloths, and a tile brush. Check them out on their website.
Seventh Generation
Ingredients: Biodegradable, non-toxic, natural
Packaging: recycled paper and recycled plastic, 100 % recyclable
Known for: glass cleaner, hard surface cleaners, dish soap
Certifications: B-corp, EPA Safer-choice, USDA certified bio-based
The Seventh Generation is a trusted brand that creates quite an impression with its transparency in ingredients. Everything is mentioned right on the label. Their natural formulas are safe for both you and your pets, and of course, your home.
ECOS
Ingredients: Natural and organic, biodegradable
Packaging: Plastic
Known for: Dish soap, Pet cleaners(stain removal, shampoos, etc), All-purpose cleaners
Certifications: TRUE platinum zero-waste certified, EPA Safer-choice
Produced in zero-waste facilities that are water and carbon-neutral, ECOS is a family-operated business running for the past 50 years. Their plants are powered by renewable energy. Their affordable prices have made greener living possible for millions of people.
Common Good
Ingredients: Natural and organic, biodegradable
Packaging: Refill stations, glass, and plastic
Known for: Dish soap, all-purpose cleaners, detergents, sanitisers
Certifications: Cruelty-free
Common good came into existence trying to tackle the problem of single-use packaging. Even though they provide glass or plastic packaging they have refill stations all over the world. Their beautifully packaged products are scented using 100% pure essential oils and free from VOCs, parabens, etc making them safe for you and your home.
PURHome
Ingredients: Natural and organic, biodegradable, non-toxic, essential oils
Packaging: Recyclable, a mix of plastic, glass, and paper
Known for: all-purpose cleaners, detergent, soap, whiteners
Certifications: Cruelty-free
Formulated in the US, the brand was started to create non-toxic cleaning products. They offer a little bit of everything related to home and skincare products that are natural and safe. They will soon be introducing a refill option too.
Dropps
Ingredients: Natural and organic, biodegradable
Packaging: water-soluble membrane, minimal cardboard box
Known for: dishwasher, laundry detergent
Certifications: Cruelty-free, EPA Safer choice partner 2017
Made in the US, their water-soluble packaging is made from PVOH (polyvinyl alcohol). This membrane dissolves in water and is broken down into water and co2 by bacteria and fungi present in water treatment plants. The product is delivered directly to the door through carbon-neutral shipping.
For more sustainable cleaning products and detailed ratings, check out EWG.org or you can also check EPA's database of Safer-choice certified products.
In conclusion, sustainable living doesn't have to be a utopian fantasy.
Though it may not be possible for everyone to live like Zero-waste YouTubers, bringing in a small change to our homes is possible!
Choose natural cleaning products that are non-toxic, eco-friendly, and safe that best meet the needs of your home, making it a truly safe space.
Want to read more like this?
Get similar stories and a free sustainability checklist delivered to your inbox.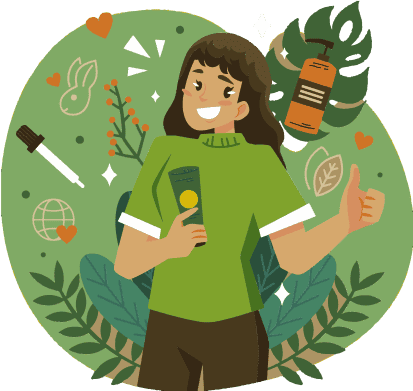 Get similar stories and a free sustainability checklist delivered to your inbox.