In a world where sustainability and conscious living take center stage, eco-conscious parents have embraced organic baby clothes as a popular choice. These gentle garments, crafted from natural materials, offer a great blend of comfort, style and environmental responsibility.
Organic baby clothes cater to the needs of both babies and the planet! Join us on this short read, as we explore some of the best brands for organic baby clothes, while learning about the benefits they bring to the world of fashion and childcare.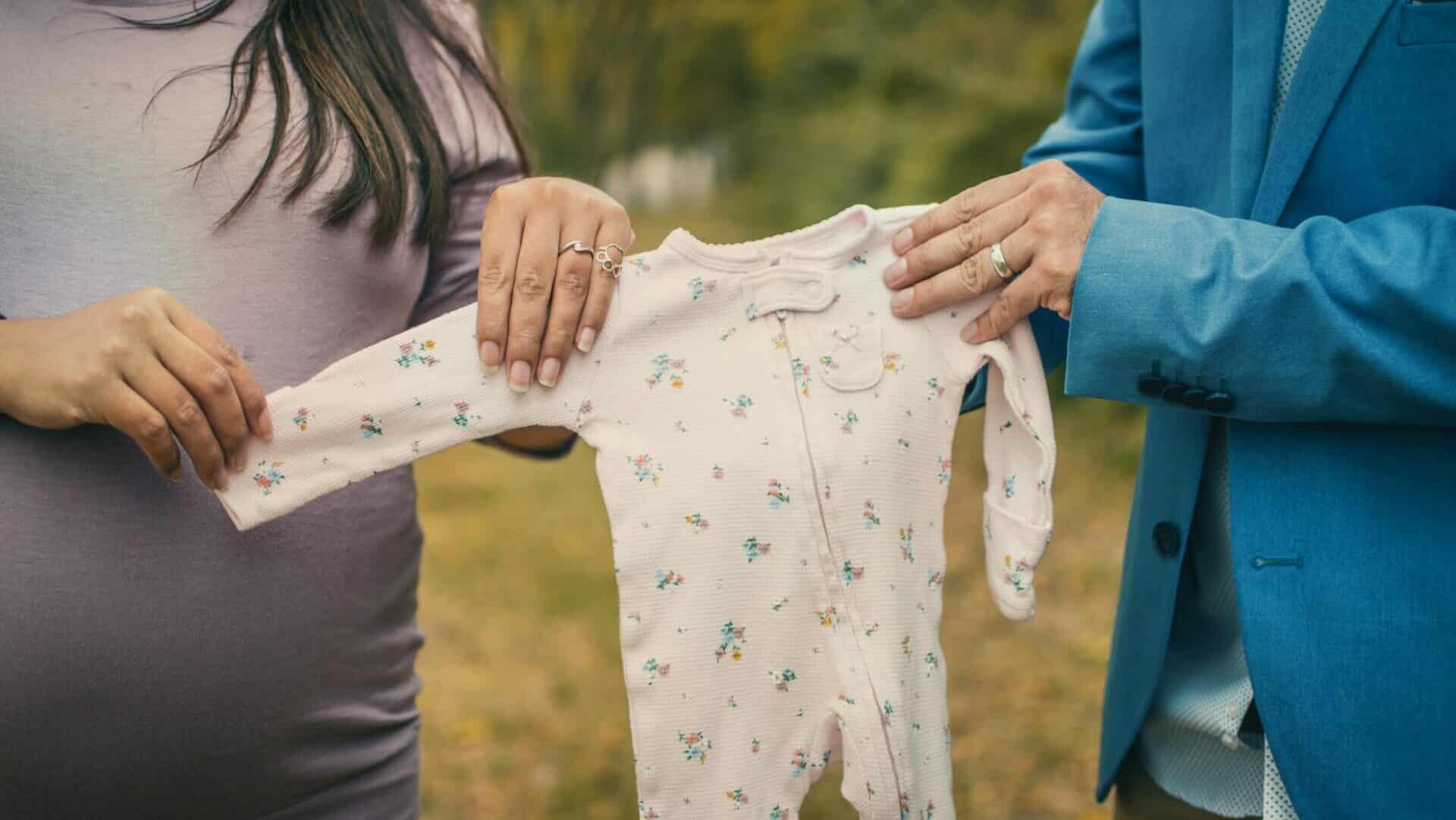 Society is now becoming more aware of the impact of conventional textiles and their manufacturing processes. Evidently, the demand for organic baby clothes has witnessed a significant surge. Unlike their counterparts, these clothes are made with organic fibers that are grown without the use of synthetic fertilizers or pesticides.
Sustainable baby clothing ensures the safety of your little baby and helps protect the environment from harmful chemical runoff.
Organic baby clothes stand out for their softness and gentle touch against delicate baby skin. Don't we just love that!
Organic garments prioritize natural fibers like organic cotton, bamboo, and hemp – all of which are super breathable and hypoallergenic. They are also free from harsh chemicals and artificial dyes.
Your baby can now experience pure comfort while exploring the world!
What are Organic Baby Clothes?
Organic signifies the growth of something without the use of chemicals. Organic cotton growers go a step further by assuring the absence of chemicals or pesticides of any kind in the fields for at least three years.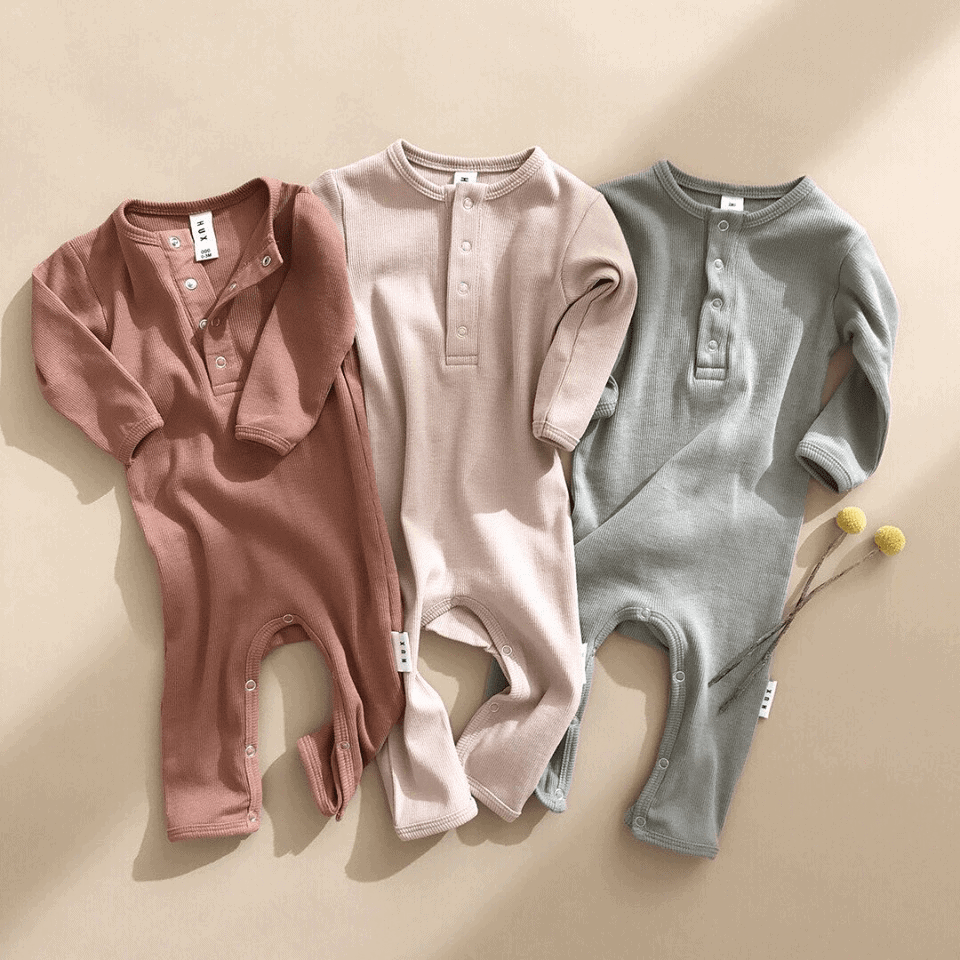 Sustainable baby clothes are free of cotton pesticides and a wide variety of dangerous or risky elements that are found in synthetic fabrics, which reduces the possibility of irritated skin in children.
The organic cotton used in baby clothes is tightly controlled and closely monitored to guarantee that it is absolutely what it claims to be.
Why You Ought to Choose Organic Baby Clothes
Organic cotton baby clothes gently care for newborn skin. It takes time for baby's skin to adapt – this is why babies are more prone to diaper rashes and skin irritation.
Choosing clothes made of organic cotton offers the best solution to avoid these problems. Organic materials are soft and free of chemicals. You should ideally look for a GOTS Certified brand when shopping for baby clothes. Dressing your darling in organic fabrics will keep skin irritation, eczema, dermatitis, or allergies at bay.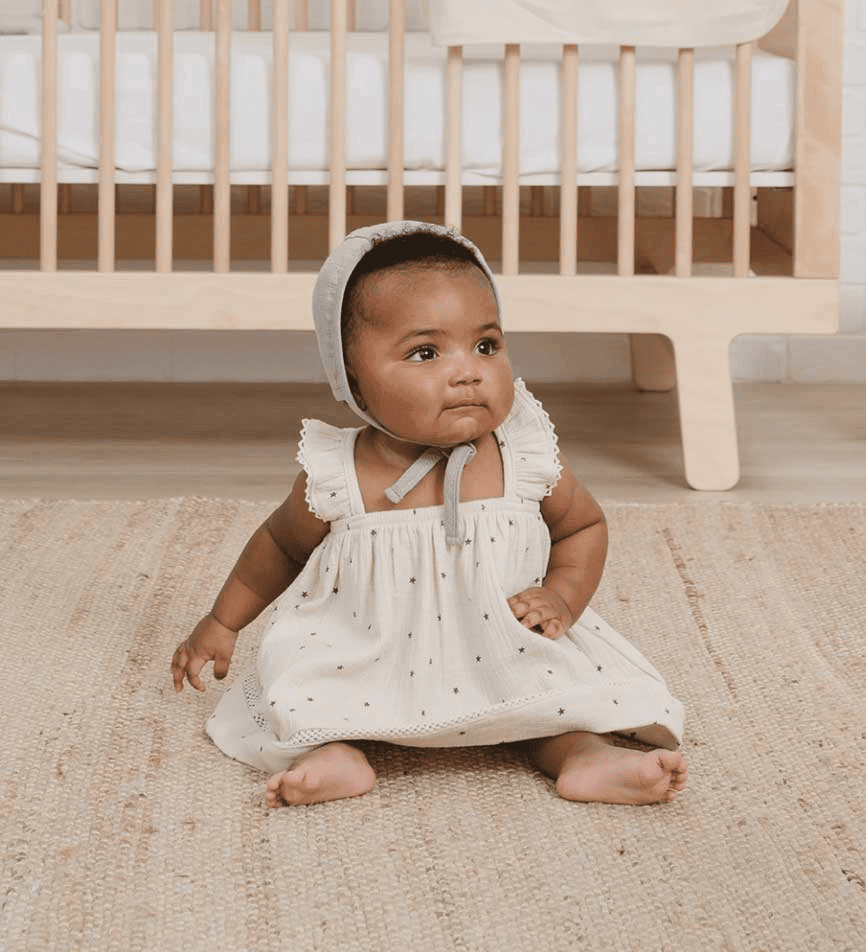 Assessing every option, we'd say organic cotton is the best material for your baby. It is naturally mould-resistant and antibacterial.
Itchy clothes can agitate newborns. Tight drawstrings, itchy smocks, and similar items can make babies go bonkers.
Go organic and choose sustainable baby clothing! You can ensure that your baby is warm, swaddled in comfort and kept rash-free. They'll probably cry lesser than usual too. Washing organic clothes with a safe, gentle detergent can help them last long. Invest in a good romper, breathable jammies, or something from our recommendations below.
Things to Consider Before Purchasing Organic Baby Clothes
There are certain things to consider when buying sustainable baby clothing. While we know you want to spoil your baby with choices, we suggest you make a qualitative sustainable investment. Resist your urge to grab every product off the shelf – not everything might be a good fit for your little one.
Fabric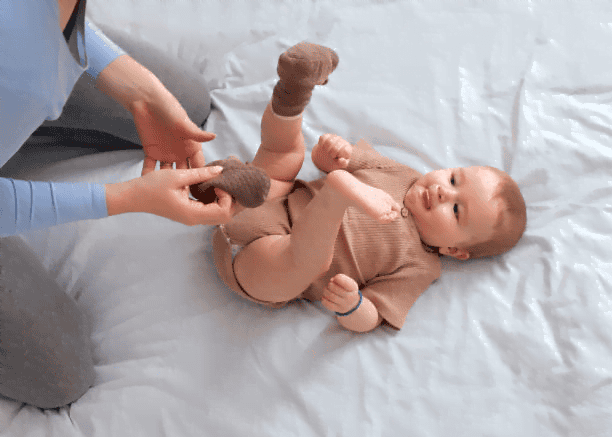 Newborn skin is extremely delicate. Since it is more prone to irritation and rashes, babies should be dressed up in clothes made from organic fibers. Organic baby clothes are gentle on their skin and absorb moisture, while also keeping them dry.
Organic cotton regulates temperature well, making it an excellent choice for any season.
Make sure that baby garments, swaddles and bedspreads are made from natural fibres like cotton. These fabrics are light and soft, helping your baby feel more comfortable and secure.
Cost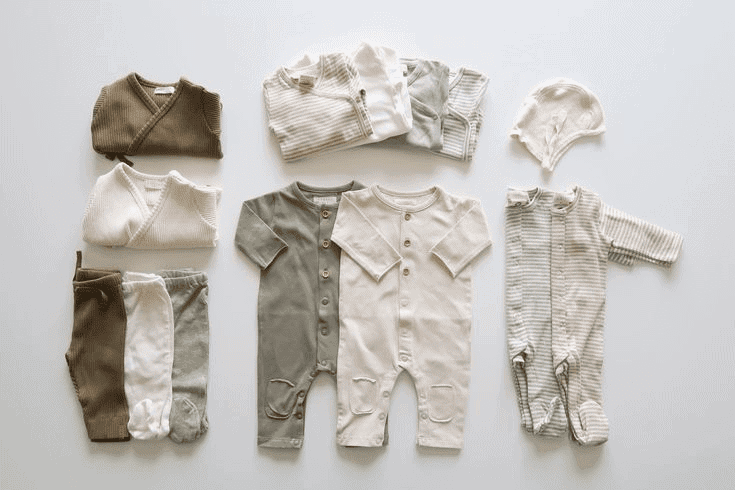 Never sacrifice quality for money when you purchase baby clothing. Remember that your baby's skin is extremely sensitive. So choosing the best quality at a reasonable price is the obvious choice here.
However, price might not be the best indicator of good quality.
When shopping for sustainable baby clothing, look for clothes that are worth your buck – those that are comfortable and sustainable. Popularity of a brand may not always be the right factor to look for when shopping for organic baby clothes.
Always seek out organic baby brands or sustainable baby clothing brands for the best deals and the highest quality.
Safety
Safety is an important condition for great organic baby clothing. Tight clothing and accessories can strangle, suffocate, or injure newborns in serious ways.
Avoid clothing with unfastened buttons, ribbons, laces, hooks, and other embellishments.
Infants are prone to chew things, especially in their teething phase. Having metal accessories, large buttons and other synthetic clothing can be trouble.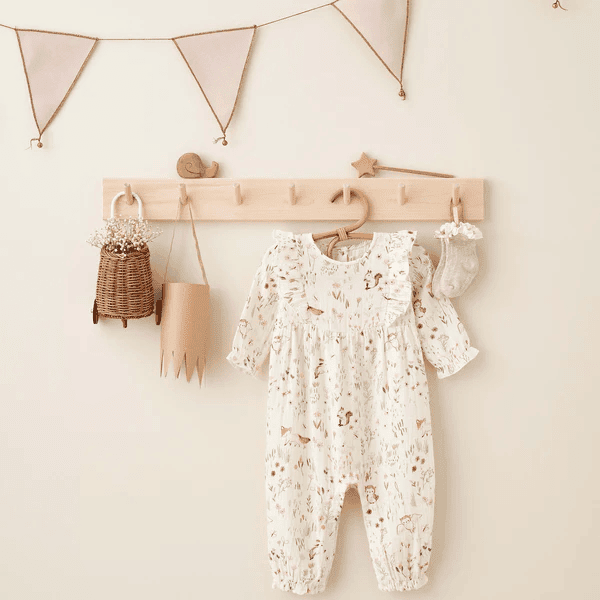 Avoid dressing your baby in clothing with cords, waistbands, or drawstrings, as they might strangle your kid.
When buying baby clothes, only choose organic cotton items made of low-risk, fire-resistant materials.
Labels
The Global Organic Textile Standard (GOTS) is one of the most strict universal standards for clothes. For an article to be GOTS Certified, it must be free of hazardous dyes and bleaches. Moreover, such items must be made of at least 70% organic fibers to be certified by GOTS.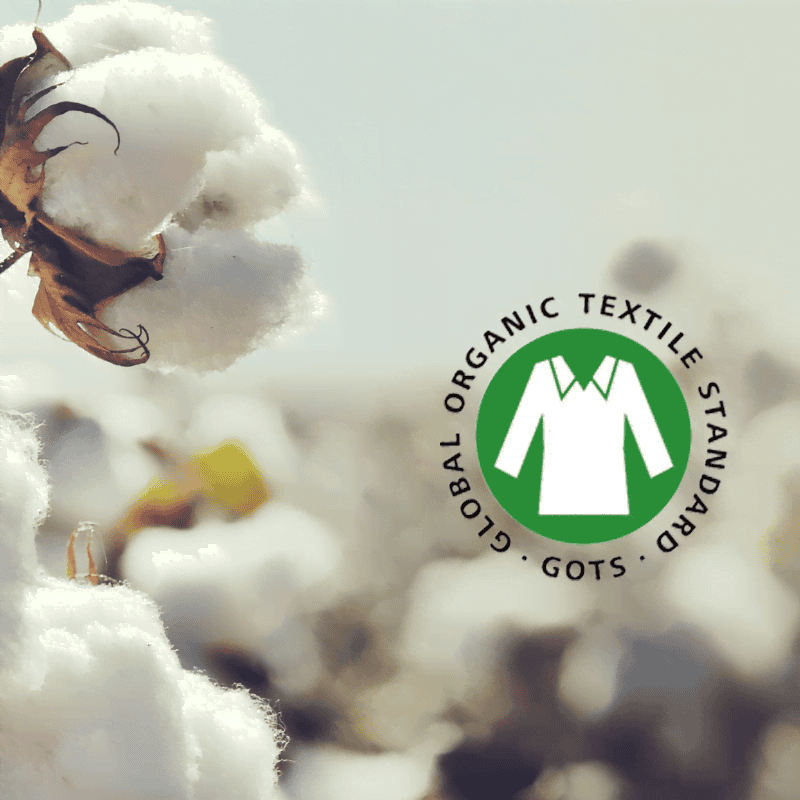 Even the packaging must meet certain requirements, like being PVC-free.
There are several certifications for fibers that determine their level of organic quality. For instance, OEKO TEX is a global certification that indicates the fabric has been tested for chemicals and is completely chemical-free.
The 8 Best Brands for Organic Baby Clothes That are Sweet and Safe!
Organic baby clothes go beyond the material they are made from. And they're most definitely not drab or dull to look at. As more parents continue to become aware of the fast fashion and global textile industry, they start seeking out organic, ethical, and sustainable clothing options.
There are many brands that offer baby clothes that are both safe and natural. We're absolutely thrilled to leave you parents spoilt for choice with these 8 organic and adorable baby clothing brands!
Burt's Bees Baby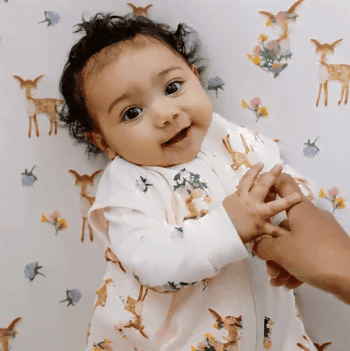 Burt's Bees Baby has one of the best lineups for infant clothing. Onesies, pyjamas, blankets, swaddles, layette sets, burp rags and more – the brand has everything you could wish for!
This US-based brand is making ripples in the baby goods market for all the right reasons. Fun fact – they're from the same Burt's Bees cosmetic family, one of the safest makeup and skincare brands out there! We swear by their fantastic lip balms, by the way.
Back to the little bees, Burt's Bees uses sustainable and organic materials. The goods are manufactured ethically via distillation/condensation, pressure cooking, and hydrolysis. These processes are slow, effective and preserve the organic essence of fabrics.
Burt's Bees uses 100% organic, GOTS-certified cotton for their baby clothing range. The brand is pretty transparent and upfront about their processes and certifications, making them our first choice.
Shop from Burt's Bees Baby here.
Hanna Andersson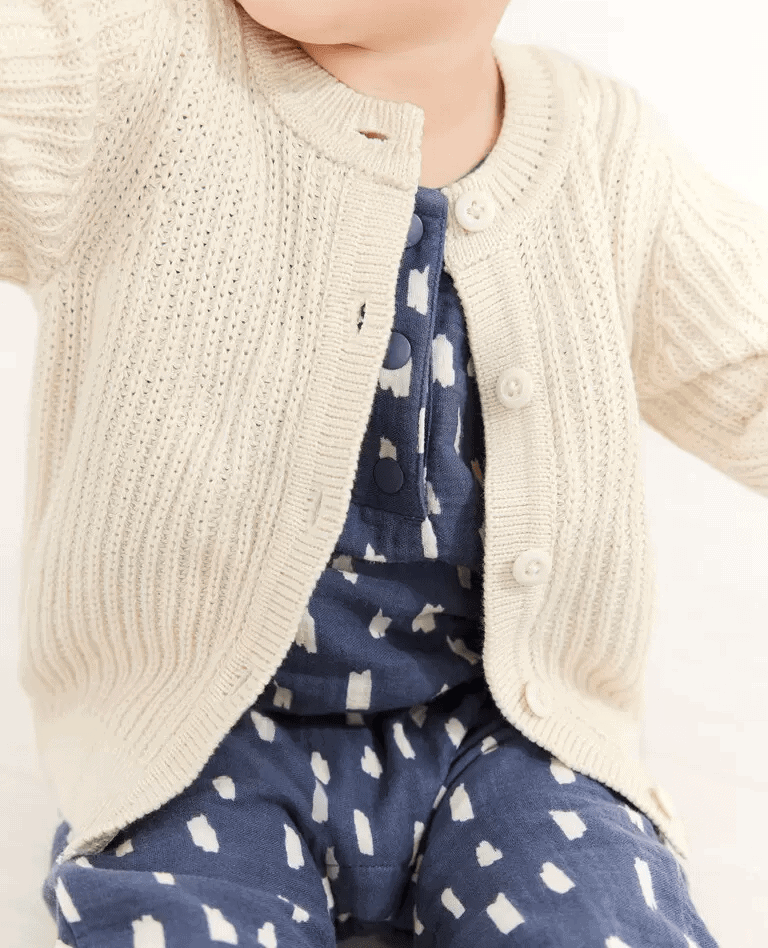 Located in Portland, Oregon, Hanna Andersson specializes in organic and sustainable baby clothing. The corporation ships its products to almost 200 countries worldwide through online and mail-order services.
Made entirely of organic Pima cotton, the brand offers the most light and airy clothes that are perfect for infants. You can also check out their baby swimwear collection which is just adorable! All Hanna Andersson articles have the OEKO TEX certification and offer incredible comfort. Their prints are so bright and peppy, you won't be able to resist them.
Shop Hanna Andersson, here.
Under the Nile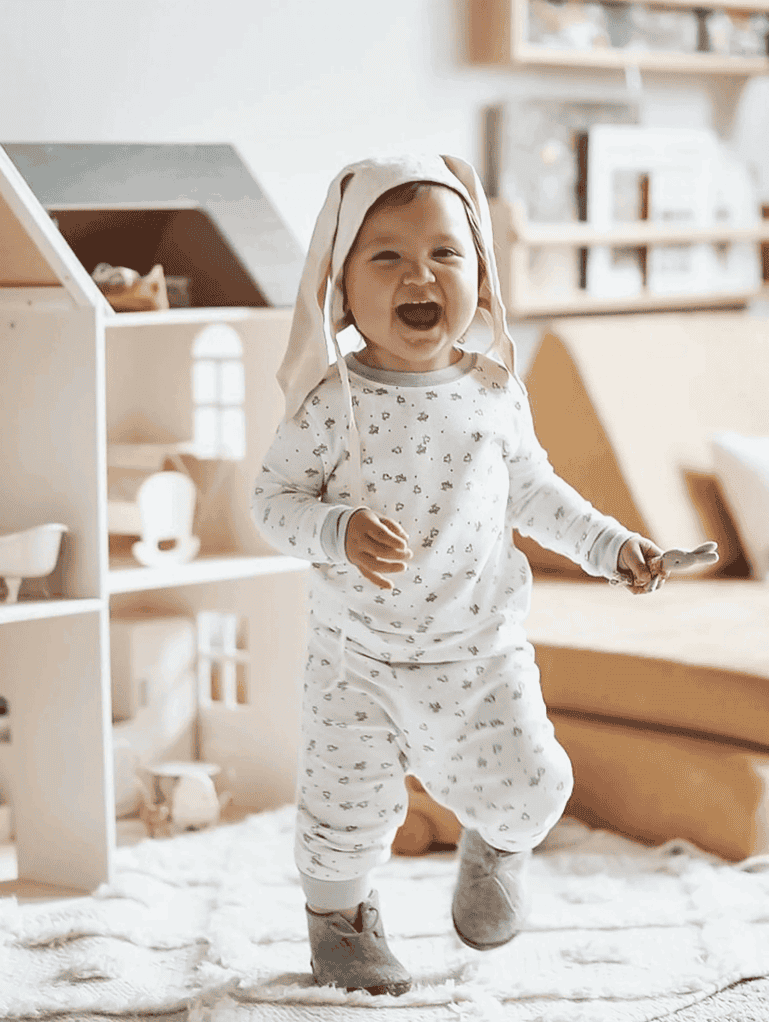 Under the Nile is the only organic baby brand in the world that has the Gold Seal of Authentic Egyptian Cotton. This sustainable, ethical, and adorable brand provides some of the best non-irritating, fuss-free clothes for babies.
CEO Janice Massoud, a mom-preneur leads the show. At Under the Nile, all clothes are made from organic and biodynamic cotton. They also offer soft and snuggly loveys besides potty training pants, long johns and crib blankets at a budget.
Under the Nile is a fair-trade organization that supports vulnerable communities to make a living. Your baby's clothes will be hand sewn by a dedicated team who is paid a fair wage without any exploitation. The brand also produces rugs and scrappy toys for babies. Everything is GOTS certified here. With Under the Nile you can be assured that your newborn is safe, secure and comfortable in butter soft, organic cotton clothes from Egypt.
Shop Under the Nile, here.
Pact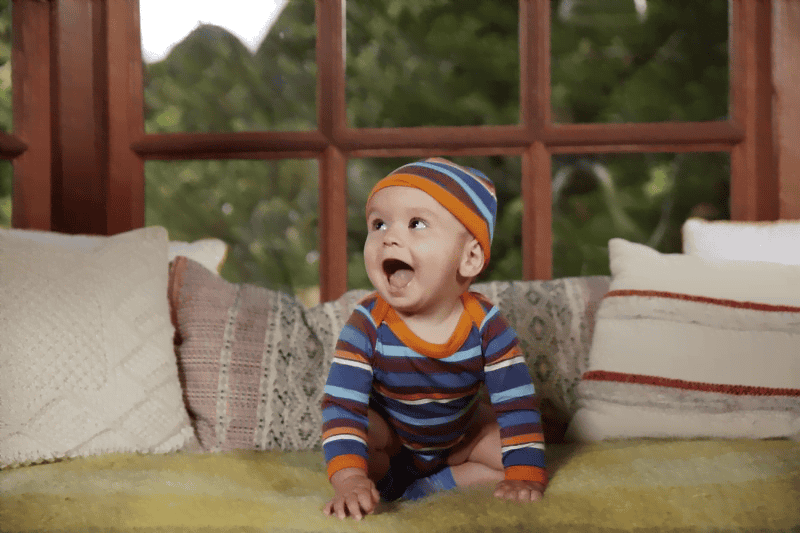 Pact offers fair-trade, organic newborn clothes that are free of dangerous poisons and dyes.
Pact is altering our perceptions of sustainable baby clothing with their efforts to help consumers recycle their old goods. Pact also features on our list of sustainable and affordable fashion brands. The company is committed to offer the same ultra-soft comfort for babies with their GOTS Certified organic cotton line.
Toddler clothing at Pact features footie sleepers, short sleeved bodysuits and the softest bottoms in a range of prints and colours. You can be assured that the brand's products are just the right fit for your little munchkin.
Shop Pact, here.
L'ovedbaby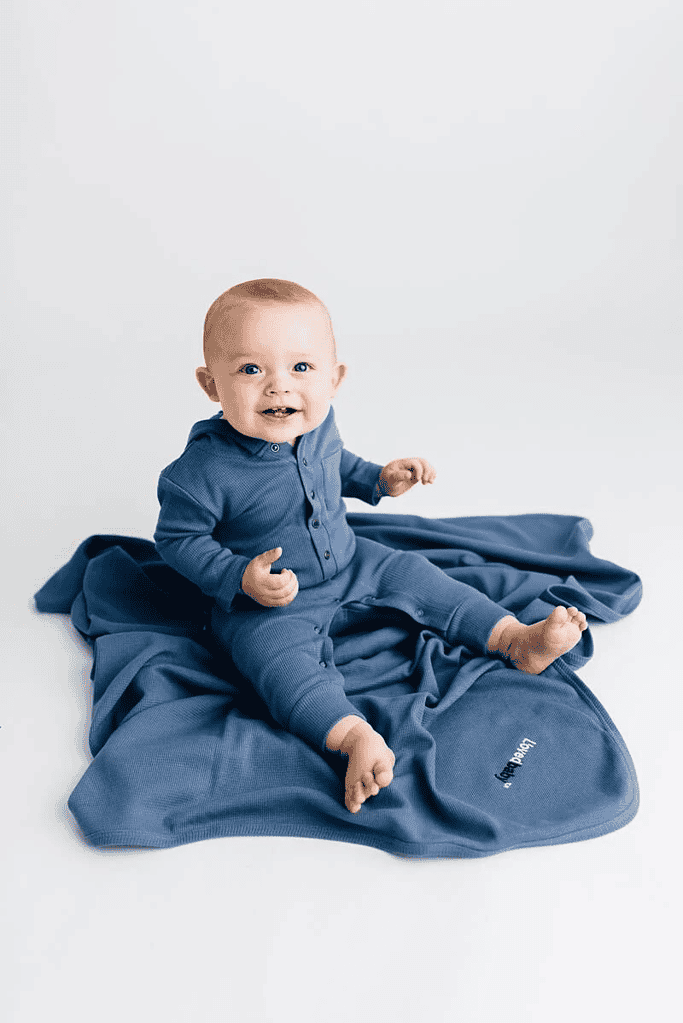 L'ovedbaby sells affordable organic cotton baby clothes made from GOTS Certified cotton. You don't need to worry about harsh dyes, because all of their clothes are free of chemical dyes.
Founder Sharon Oved began her journey by selling nursing covers and the efforts led up to founding L'ovedbaby, where your darling can thrive in love and the softest care.
From preemies to young toddlers, the organic baby brand offers a cute assortment available in six diverse clothing collections.
The collection includes classic baby outfits that your child will be able to wear for years. By providing decent living wages and supporting a non-discriminatory workplace, L'ovedbaby also looks after the lives of the parents who cultivate the cotton.
Shop L'ovedbaby
Boden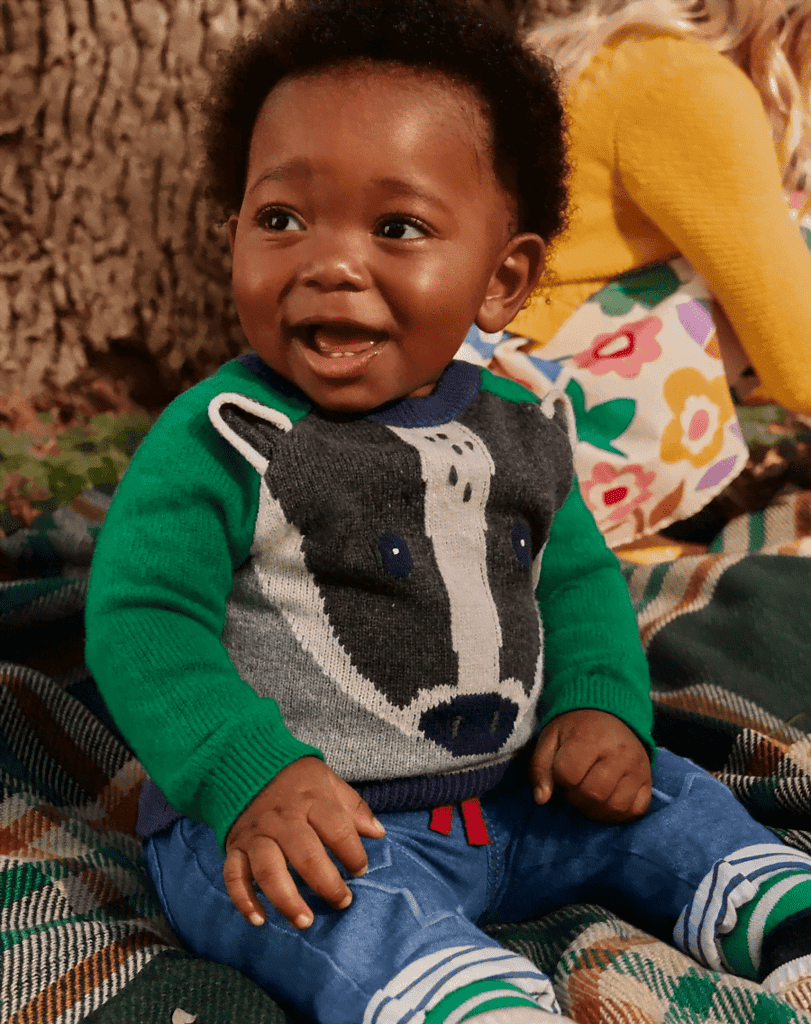 Boden is an all-family brand that sells organic clothing made from GOTS Certified and sustainably sourced cotton.
This Brit brand seeks to work ethically in the textile sector to reduce modern slavery. Boden's organic newborn clothes are bright and quirky, and they will make your baby look even cuter than they already are.
The clothing includes elastic hems that secure snugly and adjustable straps that grow with your child. Besides regular clothes, Boden's range of swimwear, socks, tights and little booties ensure that our munchkins are all stocked for the coldest winters and the hottest summers. We also love their little rompers and dungarees!
Shop Boden here.
Jazzy Organics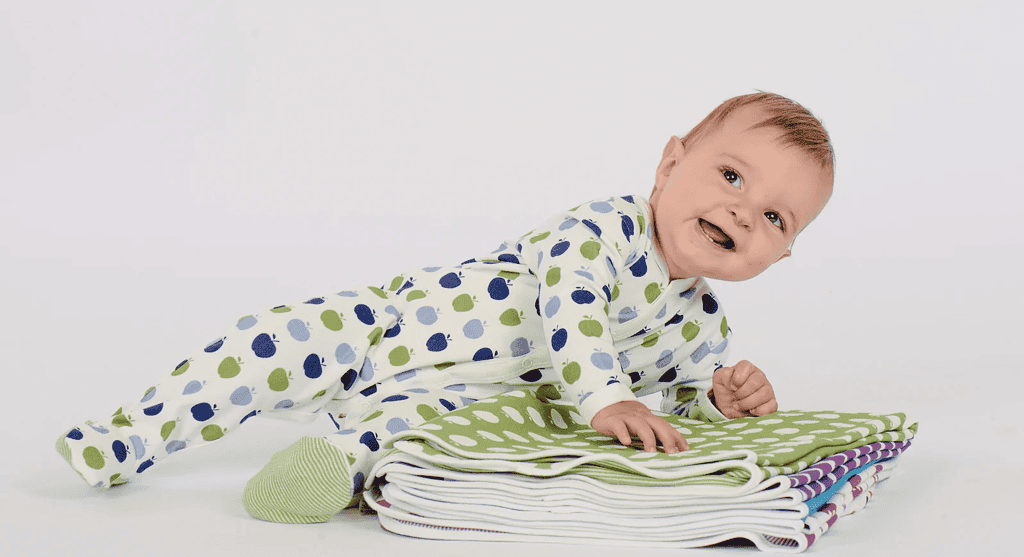 Jazzy Organics produces organic cotton baby clothes like rompers, bibs, and bonnets.
All Jazzy Organic articles are dye-free and contain no dangerous residues. The brand's super-soft and super-cute baby blankies and clothes are all GOTS Certified, perfect for your little one. With Jazzy Organics, you can pass on the legacy of environmental consciousness to your baby.
The company is committed to minimizing their environmental impact, apparent from their transparent manufacturing process. Coupled with fair trade practices and an ethical production process, Jazzy Organics offers soft, safe and simple comfort with a promise to protect the planet.
Shop Jazzy Organics here.
Art & Eden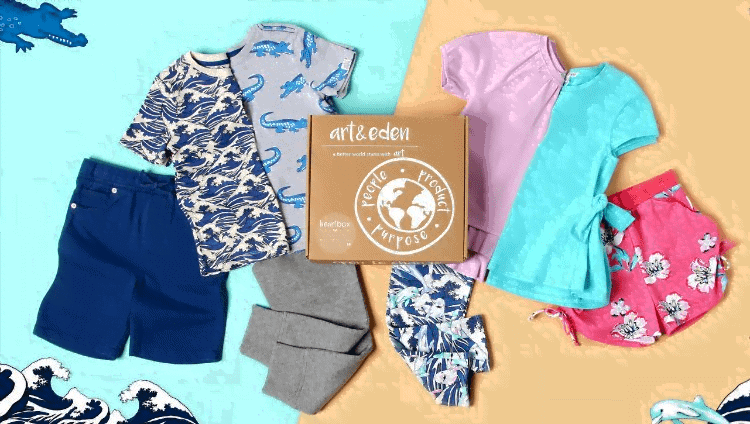 Art & Eden's lineup of organic cotton baby clothes has us cooing already. We feel the baby fever catching up when we see these adorable pyjamas, frocks and smocks. All Art & Eden products are made in facilities with ethical and safe working conditions. You don't have to worry about harsh dyes and irritants with this one.
Made of GOTS Certified organic cotton and low-impact colors, these clothes are extremely gentle on your baby's delicate skin.
Besides being good in substance, the company also supports a mentorship and give-back programme focused on distributing multivitamins and other health basics to children in need. We love a brand that cares for babies!
Buy Art & Eden here on Amazon.
The Ecowiser Opinion on Organic Baby Clothes: Yay or Nay?
Organic baby clothes are the safest investment you'll ever make.
To make organic cotton baby clothes even healthier, many come with nickel-free snaps or buttons made from nuts, ensuring that sustainable baby clothing is the safest possible option for your children to wear.
Did you know our environment is protected by organic cotton? It safeguards water quality and the health of those who work in the fields of agriculture and industries.
So, when you buy organic cotton baby clothes, blankets, bedding, and other items, you're not just protecting your child, you're also making the planet a safer place to live in. That alone is a compelling incentive to buy sustainably and choose organic baby clothes.