The fashion industry is worth more than $2.4 Trillion and growing, which is enough evidence to help you guess how enormous its carbon footprint might be. Did you know that footwear contributes between 16 and 32 per cent of the overall pollutants caused by this gigantic industry? I bet not. The shoe manufacturing process has a variety of effects on the environment, based on the kind of material that has been used. Have you worn out your beloved pair of shoes from all of those long, solitary walks? Are you looking for a new pair of shoes made from recycled plastic? Well, in that case, we brought you a present.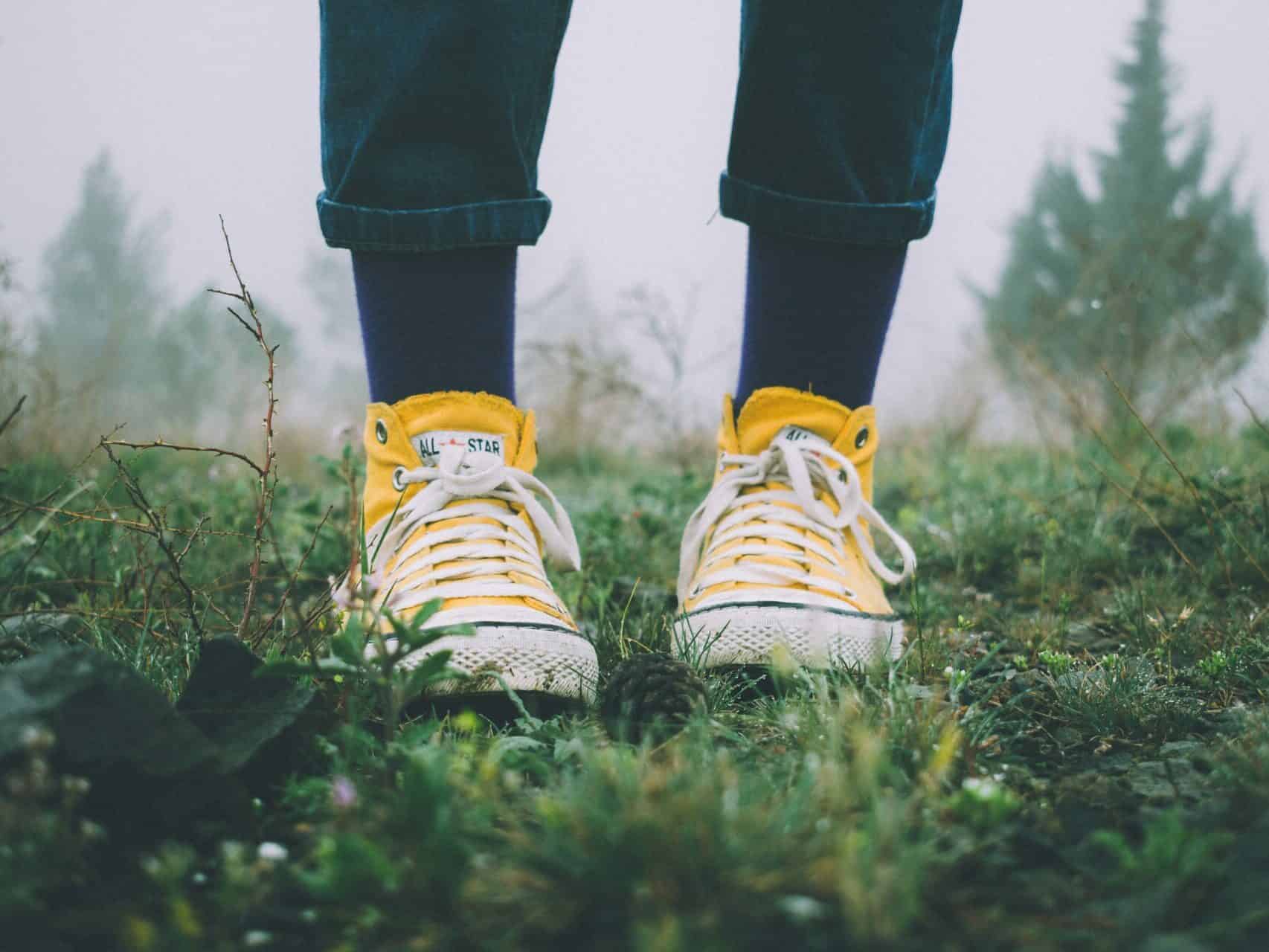 When a pair of shoes reaches the end of its lifespan, it is normally dumped in a landfill, which can take more than 1,000 years to decompose. Recycled shoes are the alternatives that we need to tweak these statistics in our favor, helping everyone with living sustainably. These kinds of shoes are made from recycled plastic bottles, polythene, and other kinds of waste. While these recycled shoes help keep the environment healthy and sustainable, they also increase fashion consciousness.
---
How are Recycled Shoes Made?
Eco-friendly shoes are produced from recycled materials like plastic and rubber, as well as renewable materials like cotton and cork. Recycled plastic is used to create a variety of high-quality shoes and gear. Polyester and plastic bottles are both composed of the same material polyethylene terephthalate. Here's how the plastics and rubber from your home's dustbin contribute to a pair of recycled shoes:
Clear plastics and materials are chosen since they can be dyed into different colors later. Before moving on to the next step, all plastic tops are separated and any labels are steam cleaned.
The clear materials are then properly cleaned before being sent into a shredding machine, where they are chopped into tiny flakes. This is the first step in the deconstruction-to-reconstruction process.
The flakes are cleansed once more, as flake purity is critical for sustaining the value of the recycled materials.
The shredded flakes are then broken down far more in the next process until they resemble small perfectly formed pellets.
The pellets are then heated and removed through minute holes, resulting in filaments, those fibers are then turned into threads, and here's your recycled material for recycled shoes.
---
What Materials are used in Recycled Shoes?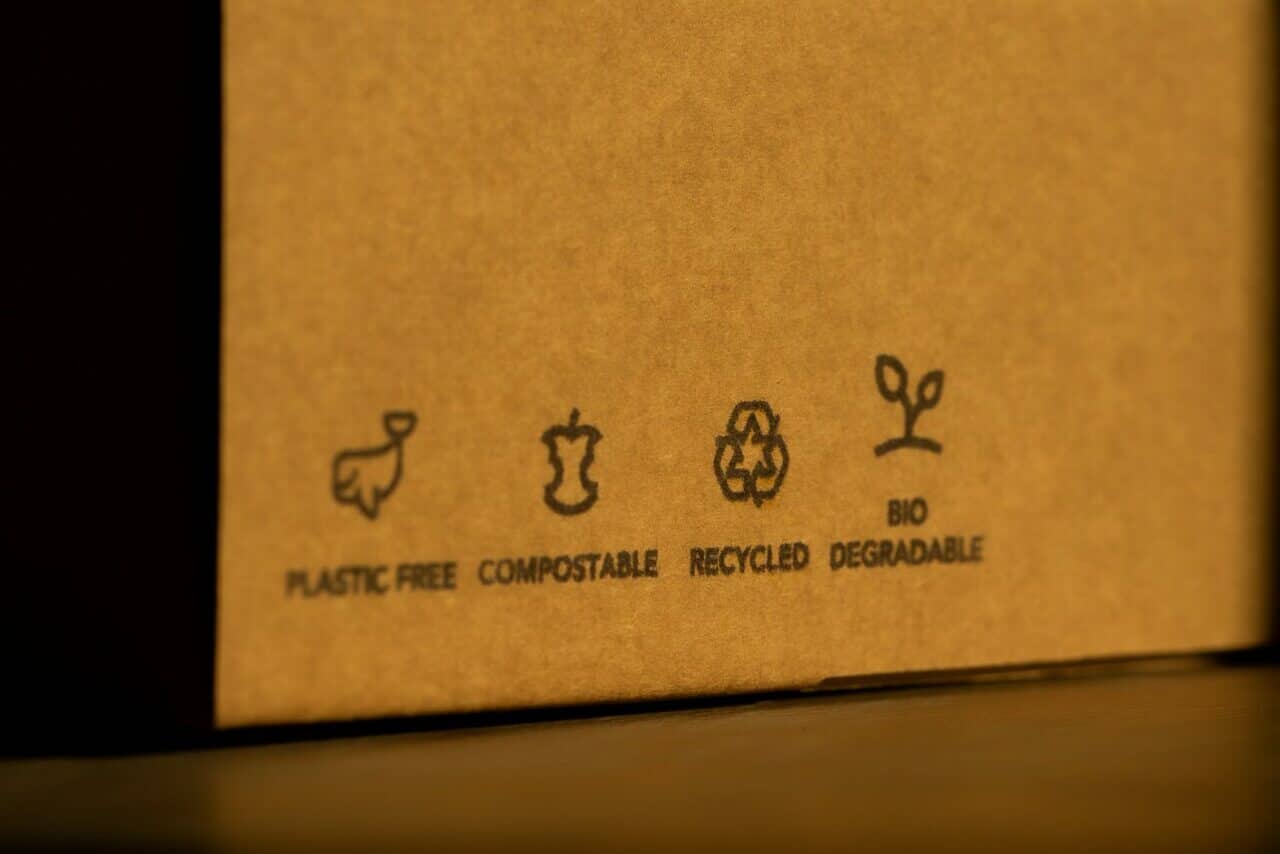 There is a long list of materials that can be used to make recycled plastic shoes and it's been a hot topic all over the fashion industry. These materials help in minimizing carbon footprints and staying eco-friendly. Some of the top materials are :
Tires: It's simple to think that the amount of rubber required to meet the global demand for shoe soles is enormous. Every year, 300 million tires in the United States wear out and are discarded. Indosole, a shoe company established in California, is one of the most successful ethical shoe brands. They make soles out of automobile tire sidewalls and inner tubes, which they transform into straps and toe caps.
The EPA reports that 80 percent of all tires disposed of are now recycled, thanks to some outstanding programs over the previous 25 years.
Recycled Plastic: As per National Geographic, the world's plastic wastes can be recycled in excess of 6 billion metric tonnes. Footwear brands now learned that they can build eco-friendly and recycled plastic shoes out of waste plastic. Recycling plastic reduces the amount of energy necessary to create new materials while also helping to conserve the environment.
Bamboo: Bamboo is one of the most helpful and environmentally friendly materials on the planet. It has proven itself as a very efficient material that uses far fewer resources than other materials like leather and cotton in its production. A growing number of recycled shoes brands are producing bamboo shoes. Bamboo fibers are burnt to form powdered charcoal, which is then combined with recycled PET plastic to make a unique yarn that can be used to construct Recycled Shoes.
Cork: Cork appears to be the ideal material for shoes because it is light, elastic, and flexible. In comparison to its alternatives, it is also quite eco-friendly. Every 9 years, cork is harvested from trees without hurting them, and it is a 100 percent renewable resource.
Nike is now exploring with cork for their eco-friendly shoe line and sustainable sneakers, while Sole, a specialty orthopedic brand, has created amazing recycled shoes from the material.
Organic Cotton: Over the last years, organic cotton has become more significant in the fashion sector. Organic cotton needs no pesticides, fertilizers, or hazardous chemicals in its processing. Cotton plantations can remain sustainable, preserving soil fertility and harvesting chemical-free cotton as a result.
Rawanique, for example, is an ethical shoe brand known for its handcrafted organic cotton shoes that are naturally hypoallergenic, dust mite resistant, and long-lasting.
---
Why Choose Recycled Shoes?
The quantity of each person's contribution to the environment is enormous, and when people understood this, the process of recycling footwear began. The whole point of recycled shoes is to reduce pollution in the environment by avoiding the generation of materials. There are numerous advantages to upgrading from traditional to more environmentally friendly shoes and sustainable sneakers.
Environmentally friendly shoes or recycled plastic shoes and those constructed of sustainable resources are simple to compost and degrade. Even if they are disposed of in a landfill, they will not pollute the environment or harm the soil in any manner.
People frequently question whether recycled shoes and environmentally friendly shoes will last longer. Yes, because sustainable sneakers are made from environmentally friendly materials which are high-quality and long-lasting.
Everything we discard ends up in the ground. And it takes an average of 50 years for shoes and footwear to degrade, with few materials taking longer. The soil is contaminated by the toxic elements in the shoes. As a result, when we wear recycled shoes, we limit the amount of waste that ends up in landfills, resulting in less pollution.
Shoes made from recycled plastic are eco-friendly and not more expensive than normal footwear. They are almost as same as ordinary footwear in terms of cost.
You can choose from a variety of sizes, shapes, patterns, and sorts of recycled and sustainable sneakers. Sliders, shoes, sneakers, sandals, and more footwear options are available.
Brands that Make Shoes with Recycled Materials
Gone are the days when finding a recycled shoe or an ethical shoe brand used to be hard. These days both, well renowned and new brands are coming up with sustainable and environmentally friendly shoes. The pollution caused by plastic and several other toxic materials is now a global crisis.
According to the non-profit Surfers Against Sewage, the world's population of over 7 billion people consumes more than 320 million tonnes of plastic per year which is a horrifying statistic. Choosing to buy from a recycled shoe brand that is actively working to solve the problem of plastic waste helps to develop a market for recycled plastic shoes. Here are a few creative and ethical shoe brands that make interesting shoes out of recyclable materials.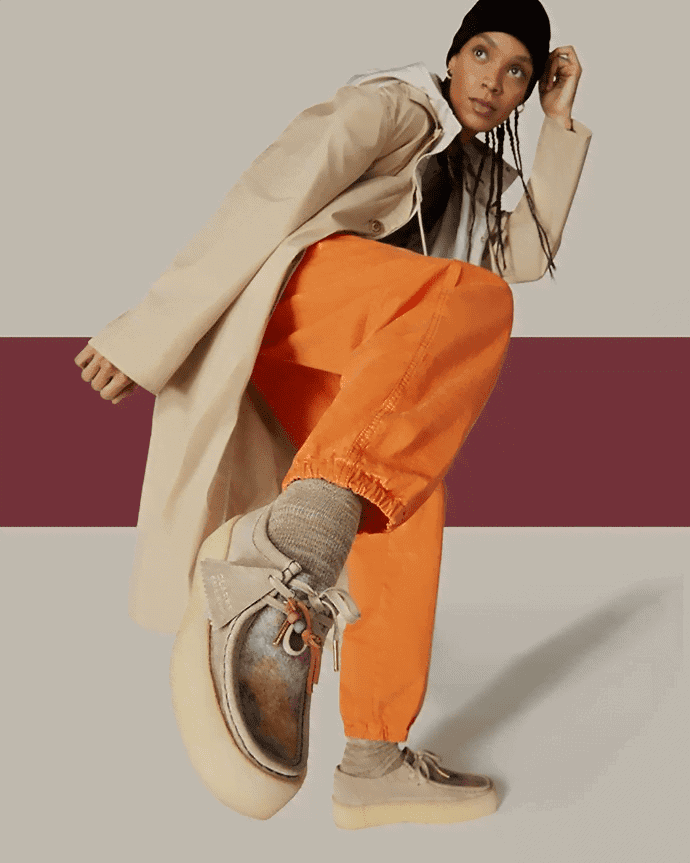 Clarks Origin designs are based on efficiency, with only five elements that cleverly come together without using adhesive. Less plastic means less trash and a more beneficial environmental impact. The environmentally friendly shoes are made from materials such as unlined leathers from gold-rated tannery which saves a large amount of water and energy used in the production process. These shoes are soft, breathable, and incredibly light.
Nothing New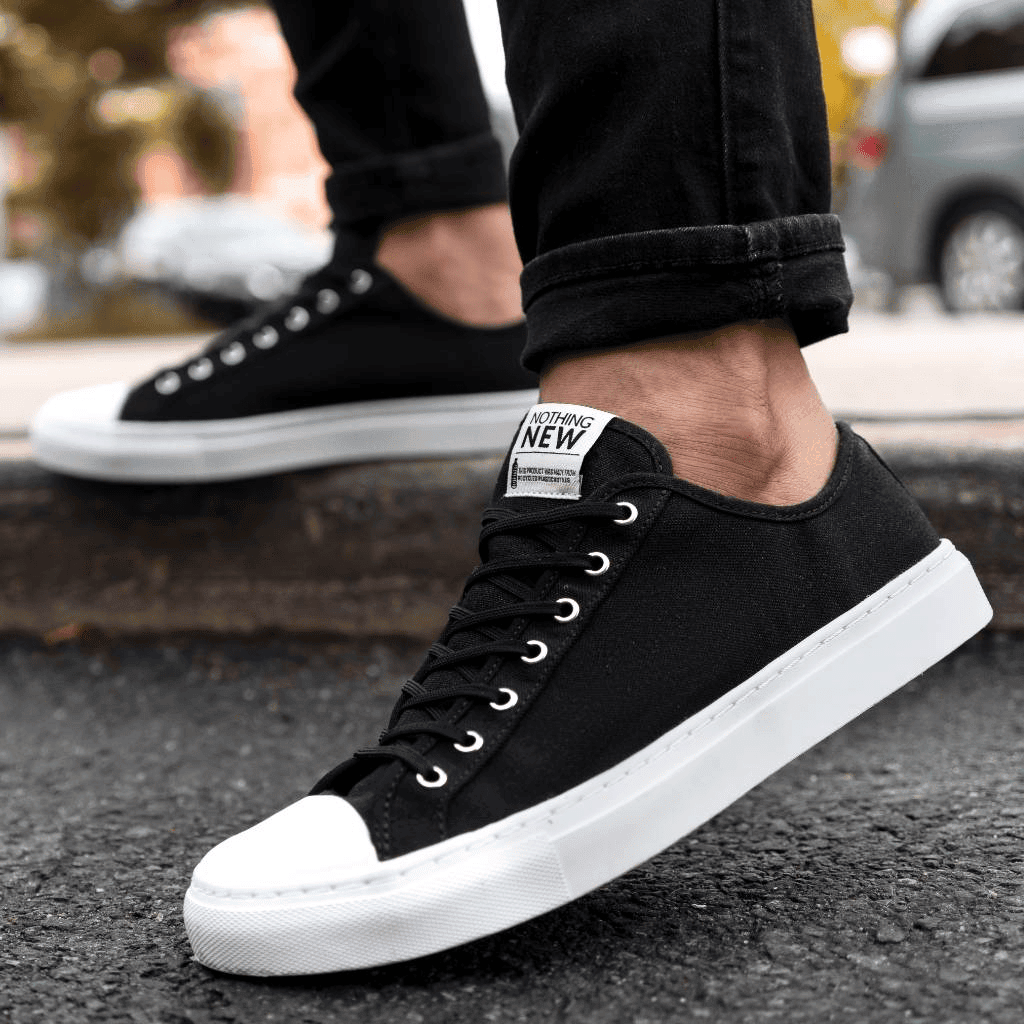 If the usual 'eco-friendly' look isn't for you, Nothing New is a great option. Nothing New is an ethical shoe brand that uses 100% recycled materials such as fishing nets, bottles, recycled cotton, and recycled rubber in its sustainable and eco-friendly footwear. Nothing New purchases carbon offsets from verified environmental NGOs to achieve carbon neutrality, resulting in a net-zero carbon footprint for each shoe produced. Their sustainable sneakers are sleek and attractive, and live up to the brand's goal of providing footwear that looks better than fast fashion.
---
Rothy's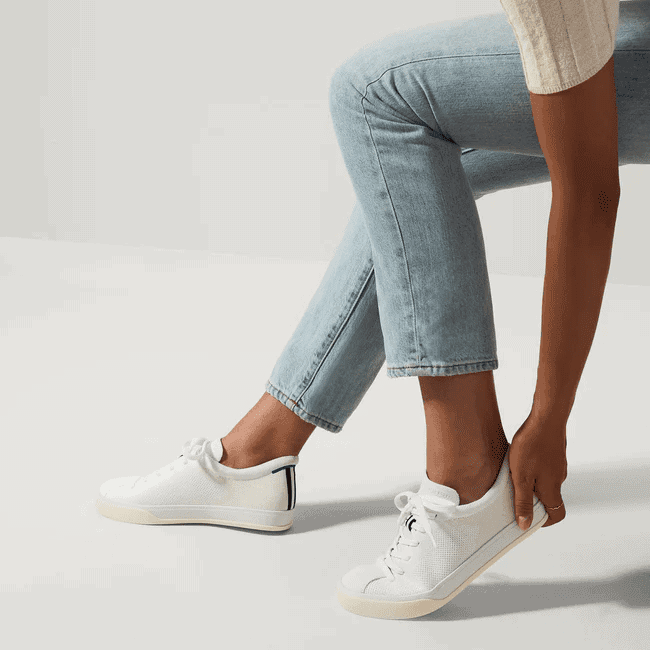 Rothy's preppy ballet pump-type recycled plastic shoes are crafted into shape using 3D knitting technology and constructed completely of 100 % recycled plastic. Rothy's has recycled 20 million plastic bottles in their fashionable and elegant recycled shoes this far. The body of the shoes is made from recycled plastic bottle thread, and the soles are made from either recycled rubber or tough vegan leather. The packaging is also entirely recyclable.
---
Indosole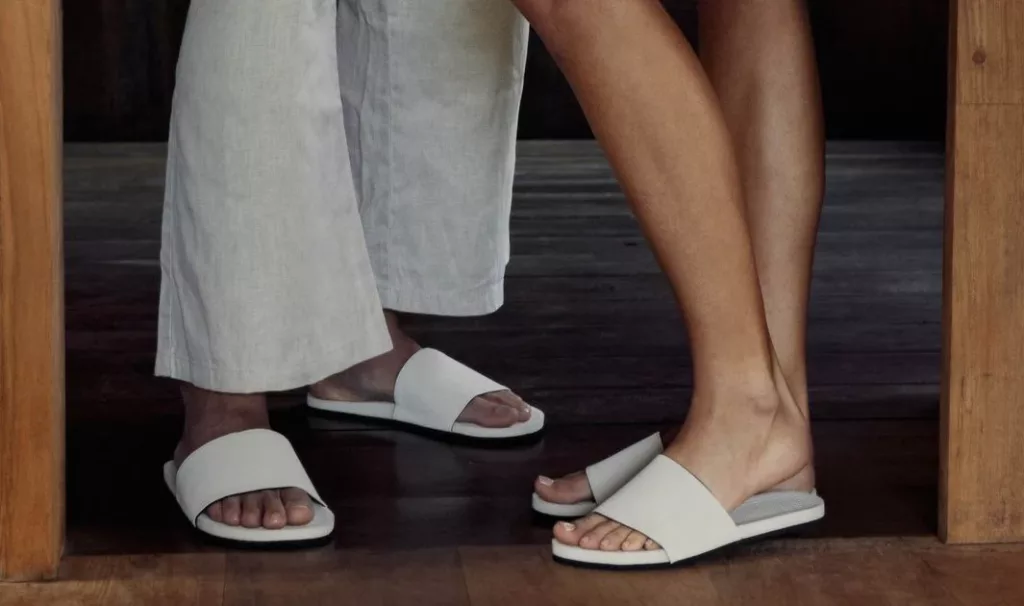 Every year, 1.5 billion tires are discarded. They not only present a trash problem since they take centuries to degrade but also harm green spaces and streams. Indosole recycles used tires and incorporates them into the soles of their environmentally friendly shoe collection. This B-Corp certified company has a variety of flip flops and slip-ons that are sturdy, gripping, and attractive, making them great for poolside and beach areas.
Shop Indosole
---
Cariuma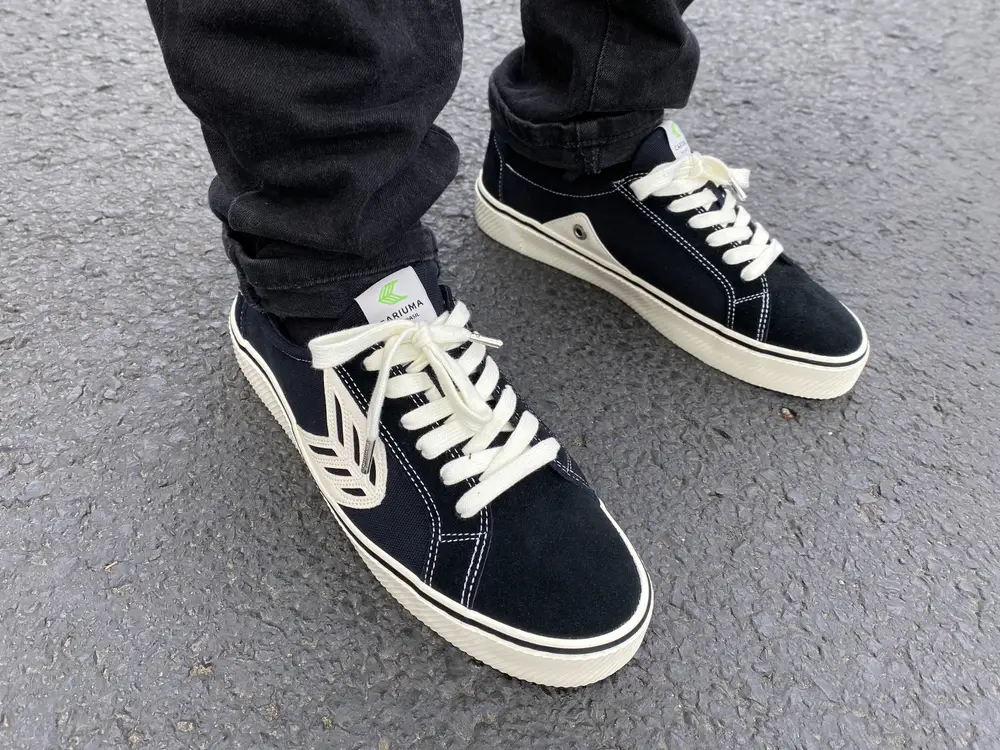 Cariuma is an ethical shoe brand based in Brazil which makes vegan/recycled shoes. They are Global Recycling Standard Certified and make certain that a large percentage of the material in their footwear is recycled PET. Cariuma uses natural rubber from sustainable sources, bamboo that regenerates itself, and mamona oil which is an organic petroleum substitute in their shoes made from recycled plastic. Cariuma partners with environmentally conscious companies such as CarbonLite Recycling and Brick and plant a set of trees in the Brazilian rainforest for each pair of sustainable sneakers sold.
Shop Cariuma
---
Astral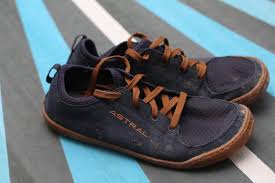 Astral is an environment-friendly footwear company founded in 2002 by farmer and entrepreneur Philip Curry. Astral uses sustainable materials like recycled polyester to replace PVC foam in its distribution chain. Furthermore, they exclusively produce completely vegan and recycled shoes. The Donner design by astral is made of recycled plastic, polyester, and hemp and is both robust and comfortable. Astral's shoes are designed to be low-impact on the environment while yet being high-tech enough for individuals who wish to spend their weekends in the woods.
Shop Astral
---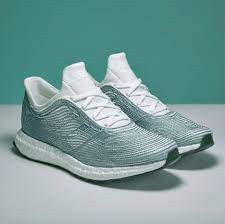 Plastic makes up around 80% of the garbage that contaminates our oceans and kills sea life. Adidas and Parley for the Oceans have a successful partnership that is preventing plastic from entering the water. Parley processes waste plastic into threads, which Adidas subsequently spins into fabrics for use in their recycled plastic shoes and activewear. Thus, creating an amazing line of recycled shoes which are comfy and conscious.
Shop Adidas Parley Recycled Plastic Shoes
---
Allbirds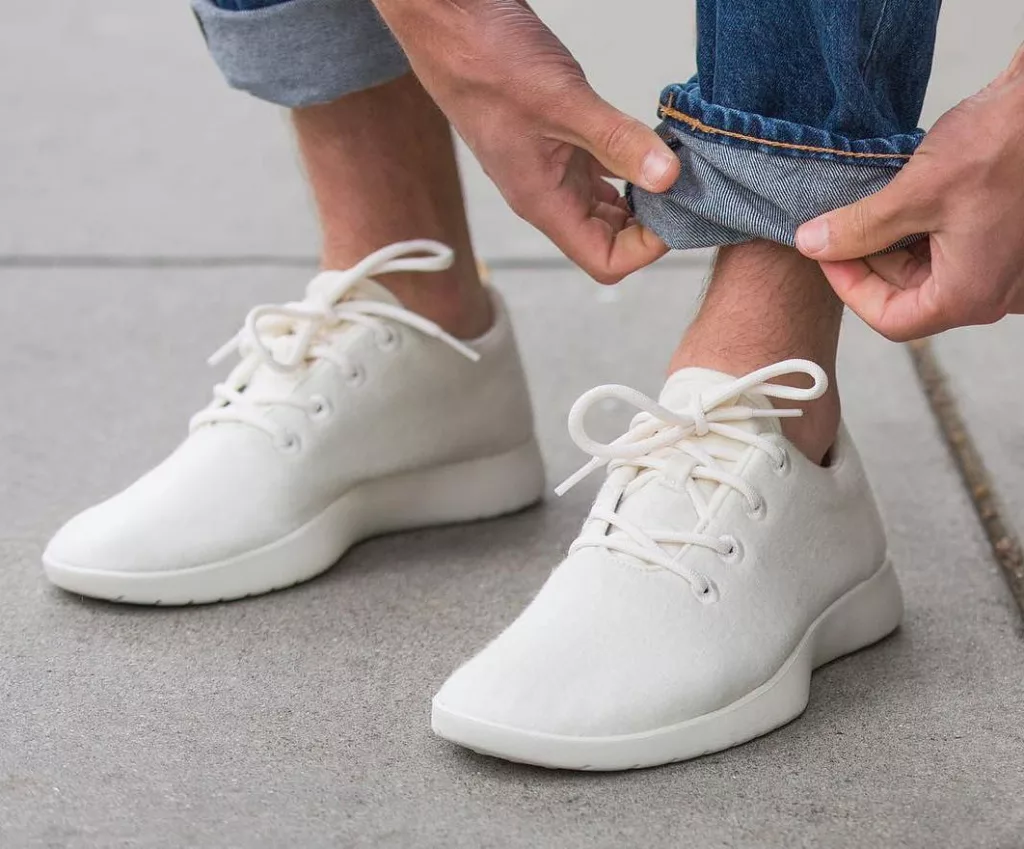 The intriguing wood-and-wool blend shoes by Allbirds are produced entirely of environmentally friendly materials. The ethical shoe brand compose bodies of its recycled shoes from sustainably produced wool and wood-based fibre, the soles are created of sugar cane, and the shoelaces out of recycled plastic bottles.
Allbirds is a certified B Corp and its packaging is also done from recycled cardboard. The sugarcane-based soles are recyclable, and its tree-based fibre requires 95 per cent less water to grow and manufacture.
Shop Allbirds
---
Saola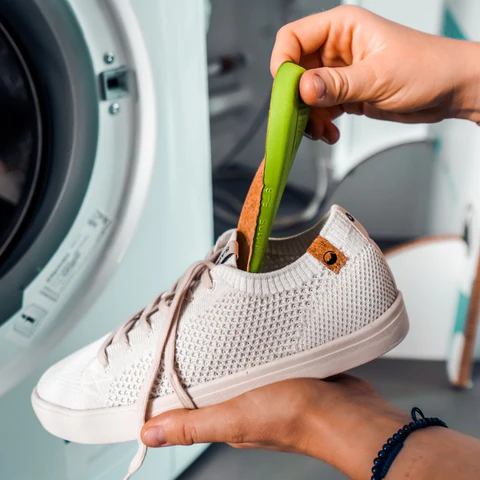 Saola creates stylish streetwear recycled shoes from recycled materials, organic cotton, and algae gathered from the sea. They help keep 4-5 plastic bottles out of landfills and the ocean for each pair of sustainable sneakers they make.The company creates shoes made from recycled plastic that are both comfortable and light. They also include sustainable cork inserts for added comfort. The packaging is sustainable and the shoes are 100% vegan.
Shop Saola
---
KUMI Sneakers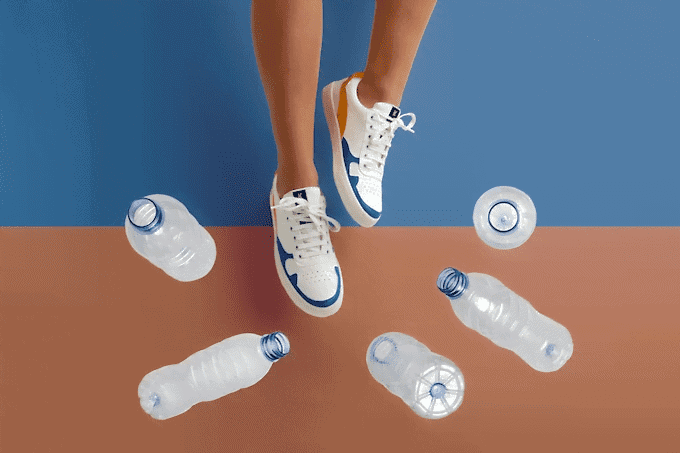 Kumi's recycled shoes use recycled materials, such as plastic bottles, with vegan and ecological materials to produce a sleek and beautiful ethical style. Their sustainable sneakers are based on sustainable and ecological principles. KUMI's three key pillars are animal welfare, a sustainable and eco-friendly fashion business, and supporting small manufacturers. They are soon going to launch a new sustainable sneakers range for the environmentally conscious population.
Shop Kumi
---
The Ecowiser Take on Recycled Shoes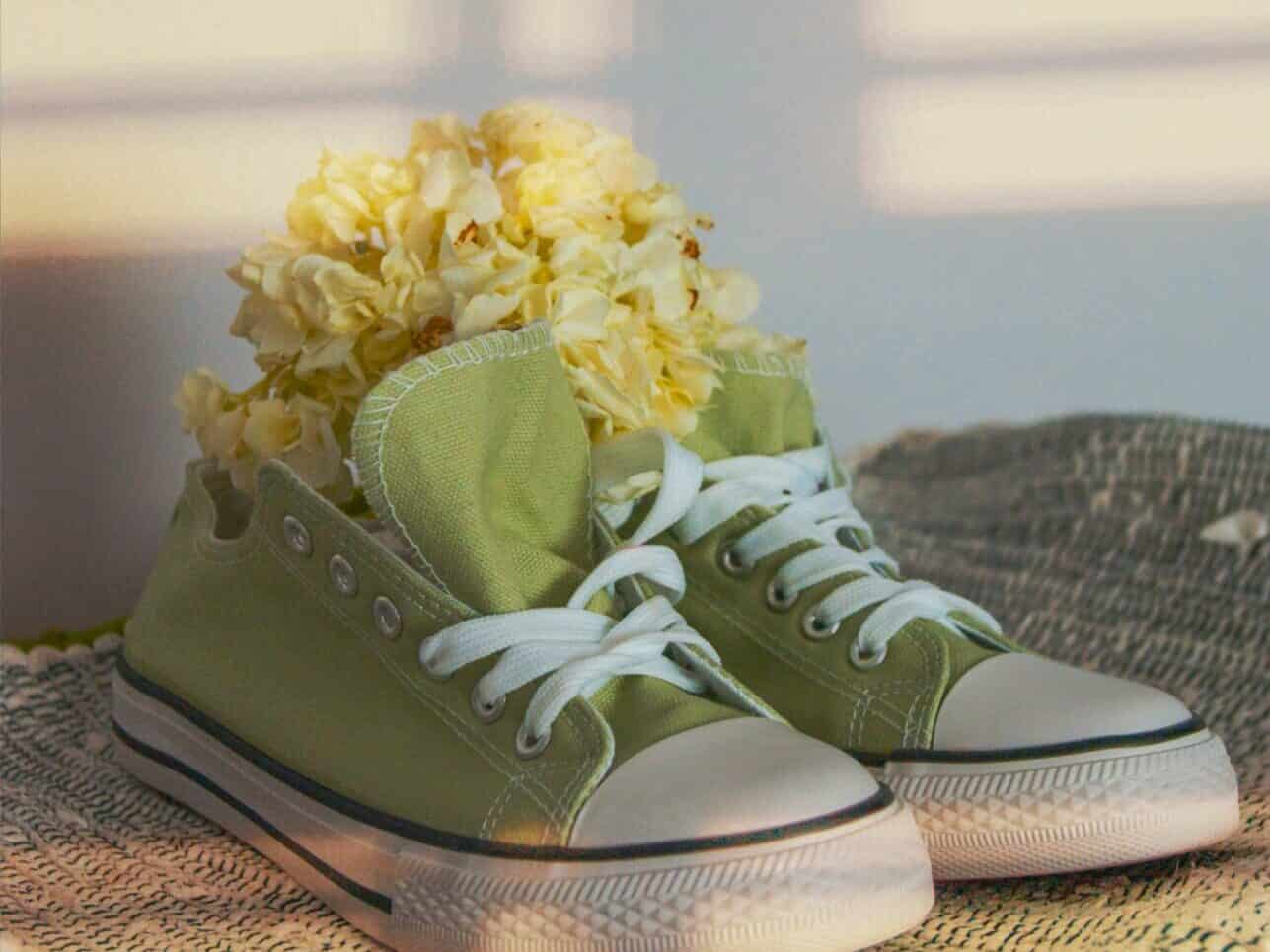 Fashion is the world's most polluting industry. By 2050, this industry will consume 26% of the world carbon budget if current trends continue. With a small step of choosing recycled shoes, you can support the initiative of ethical shoe brands and be a part of an environment-conscious population that's trying to make the world a better place. Go through our vegan and recycled shoe brands list and make a choice of which you'll be confident and proud of and that is your one step closer to achieving sustainability.