As consumers continue to transition to planet-positive, slow fashion, they have also adapted it into the way they shop for their intimates.
Since intimate wear is a clothing article which is closest to our skin, it is important that we shop for the best and the safest. Thus, organic cotton underwear is an obvious recommendation from skin specialists.
Besides thinking of comfort, consumers are also conscious about how their shopping habits affects the nature. So is the case with organic cotton intimates where high quality, comfort and softness become immediate concerns.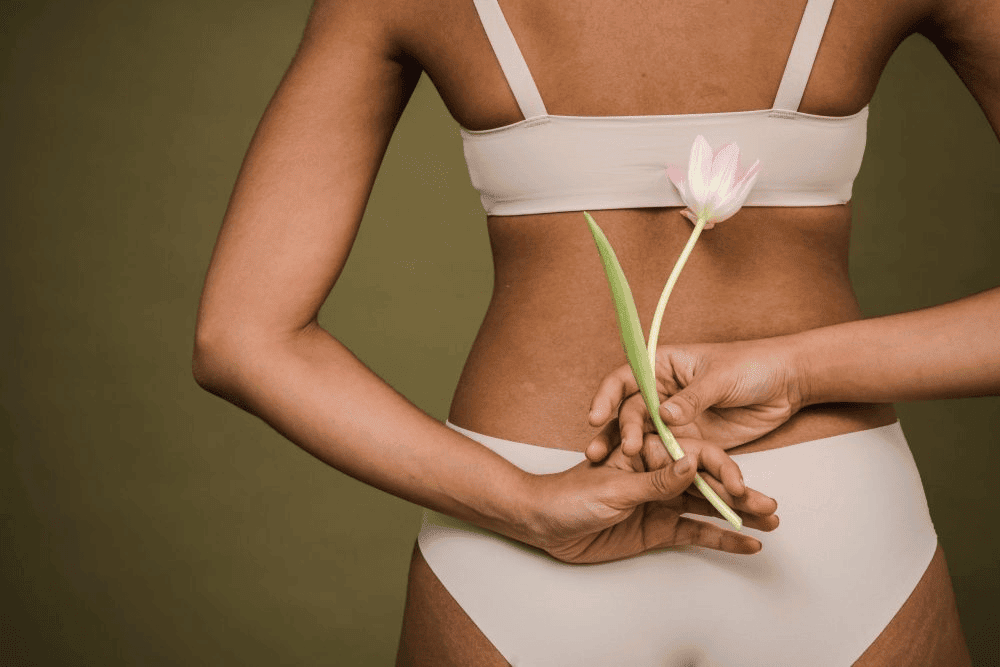 However, limiting organic cotton underwear for women to just looks and feel won't be fair.
Organic cotton panties are some of the most ethical underwear alternatives that are itch-free, hygienic and ethical.
There are several other things inherent in the label, which is why it is one of the most important and famous clothing trends currently.
You might have several questions about the topic of intimate wear.
We say that organic cotton underwear is a sustainable, fuss-free choice which should be every woman's right.
Most reproductive and intimate health problems arise from synthetic and unhealthy underwear. It is time to change the narrative of going for the usuals by simply opting for what is better and more eco friendly.
Read about our reasons for supporting comfortable and affordable organic cotton underwear below. We also have a pant-astic list of the 10 best women's organic cottton underwear brands you should try.
What Makes Organic Cotton Intimates So Special?
Intimate wear is practically our second skin. It is important to protect our privates from infections and harm.
Besides this, protecting genitals against harmful dyes and chemicals can help us maintain healthy reproductive health.
Unfortunately, we don't give intimate and reproductive hygiene much credit. In fact, we are pretty complacent about private matters.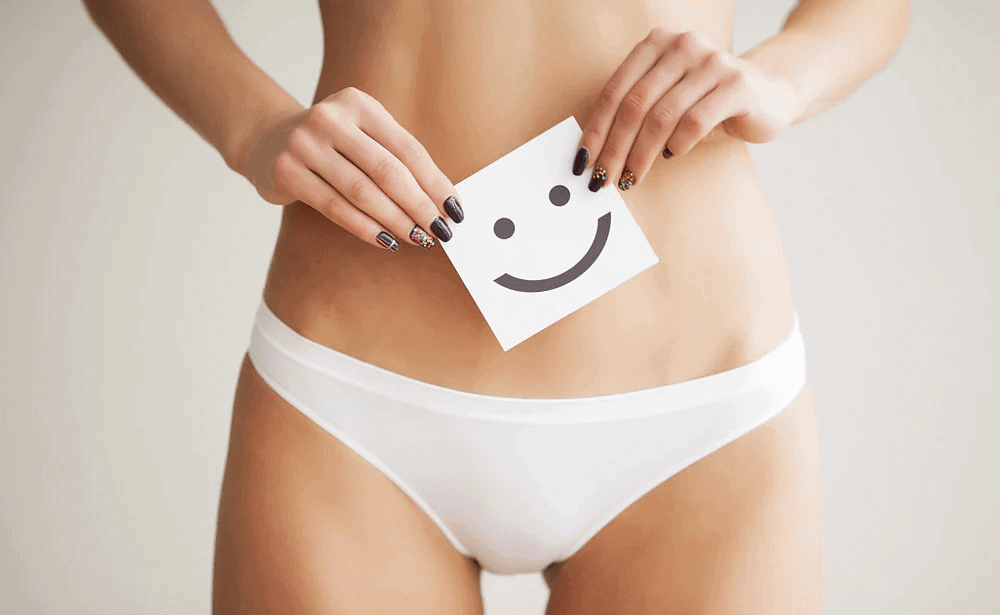 While we believe that underwear is a default safe option to save your privates from infections and injuries- we might be getting it wrong.
Our underwear accumulates more bacteria and germs than our outer clothing like sweatpants- believe it or not. Wearing the wrong underwear can give you a horrible vaginal yeast infection.
Given the glorification of scratchy fibers and unusual cuts that look appealing on social media, several customers underestimate why organic cotton panties are the ultimate comfort wear.
While sultry intimate wear has a vibe of its own, cotton briefs give you the best long-lasting comfort which won't cause that irritating wedgie.
And ladies, we would be lying if we say that we don't cherish one day in just the most comfy, yet sexy lingerie that oozes charm and confidence. Even if it is only for us to see, there is something truly liberating about embracing yourselves.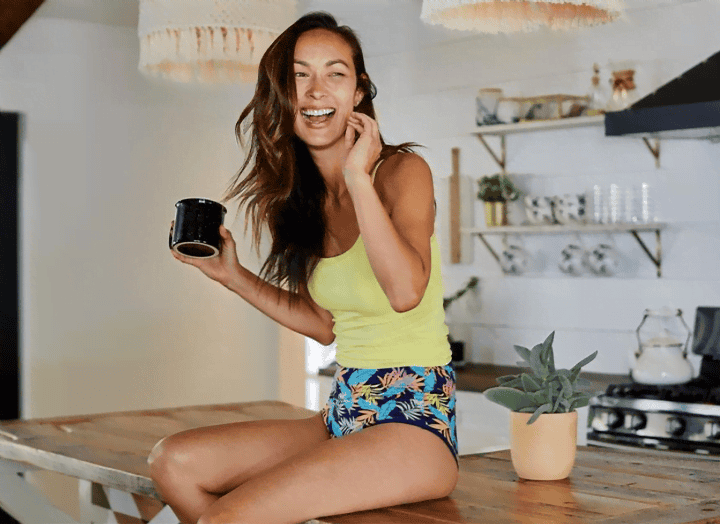 There are some prevailing misconceptions about organic cotton underwear.
Most of them are about how drab they look and that you need to compromise your personal style to go natural.
Just because it is cotton, doesn't mean that it has to be any less trendy than lace or satin.
It is time to do it in comfort and style while being planet-positive with the best organic cotton underwear brands.
However, we also need to understand how underwear should not be underestimated. Also, we should know why organic cotton underwear is one of the best, safest and most hygienic choice of material.
We believe you must have read about the most sustainable lingerie brands and companies that are promoting slow fashion, one step at a time.
If you haven't, it is time to browse through those reads really quickly.
But don't forget to browse below to know more about why we favor organic cotton underwear for women as a premier eco-friendly choice!
Want to read more like this?
Get similar stories and a free sustainability checklist delivered to your inbox.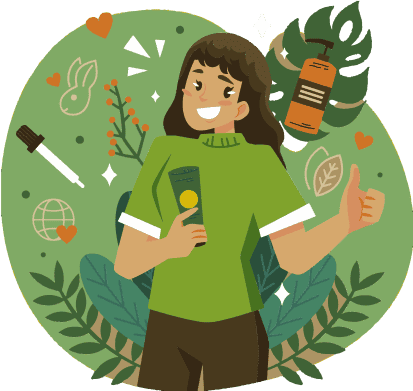 Get similar stories and a free sustainability checklist delivered to your inbox.
Why Organic Cotton Underwear?
There are many reasons as to why you should switch to organic cotton underwear, if you haven't already.
We say that it isn't too late to make the transition. While it is granted that cotton is one of the most skin-friendly fibers out there, we believe that there is more to it.
What is exactly so good about a pair of organic cotton intimates that lace, satin and other synthetic fibers are left behind? Read the following reasons to see why we say so!
It is Breathable and Wicks Moisture Away!
Gone is the time of constraining underwear that makes you feel like you are encased in Houdini's torture device.
And we know that we aren't anything like the wily magician who managed to wriggle out in the most tricky situations.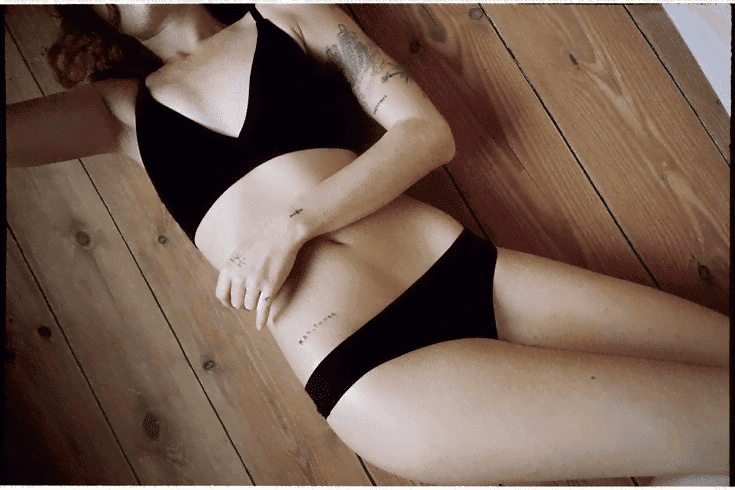 Synthetic fibers are not breathable at all. Besides, they retain heat and moisture that messes up the vaginal pH balance.
Contrary to them, underwear made of organic cotton allows the gentle, soft skin around our privates to breathe easier without any irritation.
Most importantly, organic cotton is a moisture-wicking material.
By saying so, we mean that organic cotton panties quickly transfer sweat and moisture to the outer surface of the fabric, keeping the intimate area perfectly dry.
We also look for this property in baby diapers too because of the same reasons.
Soggy underwear that is bad at wicking away moisture can be a breeding ground for infections. Some of these can be potentially life threatening too.
It is Free of Artificial Dyes and Chemicals
Trust synthetic fibers to be highly damaging for your privates and the environment. Usually, synthetic intimates feature harmful colorants, dyes and chemicals used to process them.
While all of us love a bright pop of color to add some personality to our intimates and swimsuits, colors derived from artificial dyes can severely harm sensitive regions.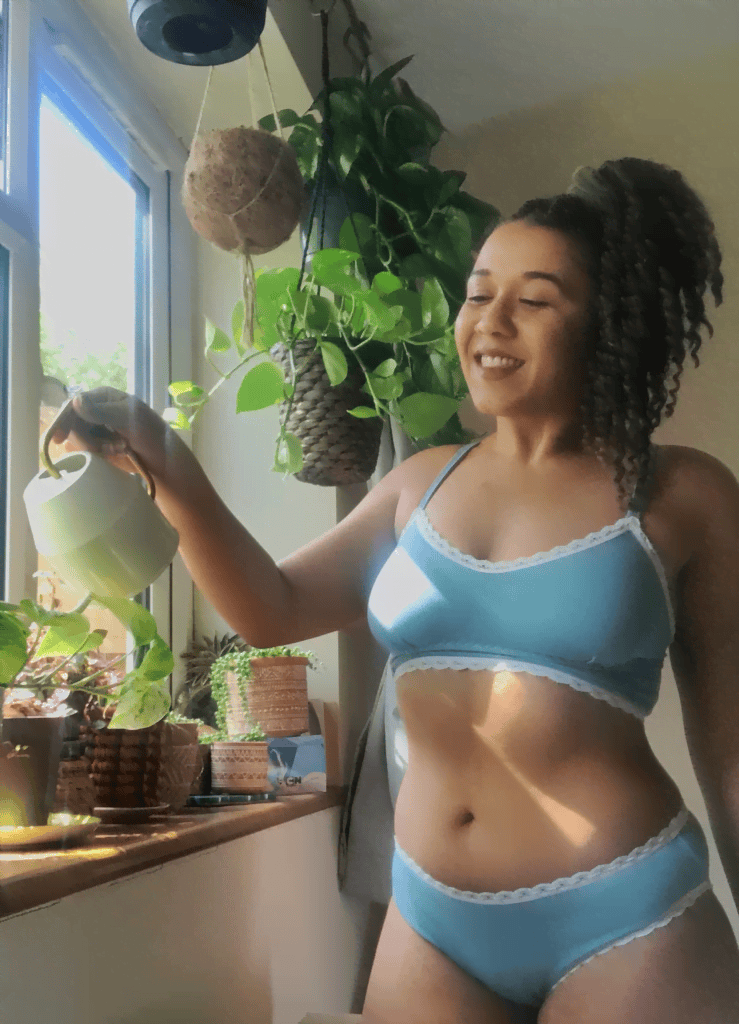 Wearing underwear that has all these despicable chemicals can give you skin infections.
Organic cotton panties are free of harmful chemicals- the fabric will glide on your skin without giving you a horrible itch down there.
Moreover, it won't harm the environment by releasing toxins like synthetic fabrics do.
Arrests Growth of Bacteria
As we told you before, organic cotton is super-breathable and arrests the growth of harmful bacteria in and around your intimate area.
Our privates are extremely prone to infection often caused by dirty, synthetic underwear.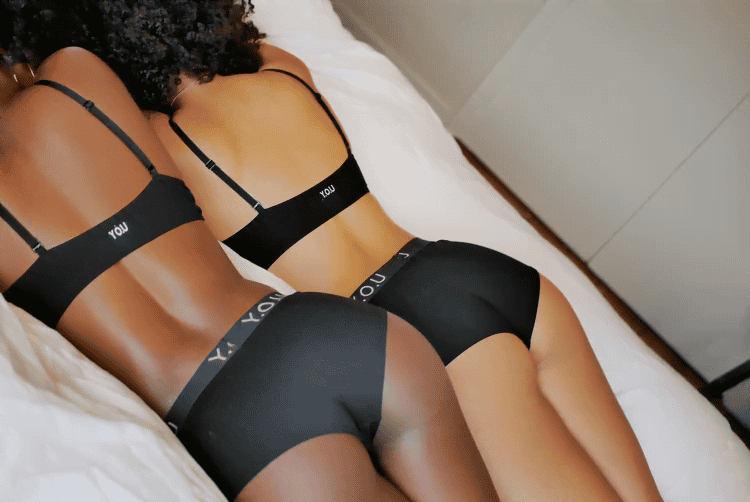 Since they are moisture-wicking, you don't need to worry about the toxic synthetic residue caging in all the unwanted moisture.
No excessive moisture and heat means no bacteria- which simply means that you are safe from a horribly itchy private area.
Bacterial infections can quickly morph into serious ailments like yeast infections.
We are not mentioning the dreaded BV (bacterial vaginosis) here because it does not have to do anything with underwear, pads or tampons.
Yet, we will advise you to prefer organic cotton briefs and washing it with gentle, eco-friendly cleaning agents to get the best results.
It Reduces Your Environmental Footprint
One of the best feel-good things about organic cotton panties is that they have a less intensive environmental footprint.
Standard cotton is a water-intensive crop and is usually grown with pesticides that harm the overall quality and reduce the benefits it offers.
We prefer GOTS-certified, organic cotton for briefs and other fashion apparel because why not.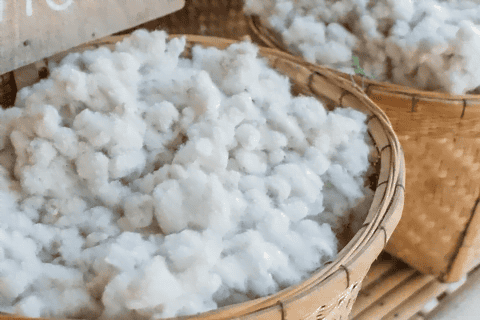 Organic cotton is cultivated keeping sustainability goals in mind. You don't inconvenience nature when you are going for naturally-grown and perfectly imperfect fibers.
Moreover, organic cotton underwear has a social sustainability dimension as they come from factories and farms that do not employ harmful practices.
It is equally important that something as fundamental as intimate wear comes through a fair cycle of production.
Affordability aside, the sale of such goods should also compensate farm and factory workers adequately for their efforts.
Thus, organic cotton underwear is a truly sustainable choice that addresses issues beyond the private.
Reduce Water and Soil Pollution with Organic Intimates
We have already dwelled on how standard cotton contributes to water depletion, water pollution and also soil pollution due to fertilizers used to increase the yield.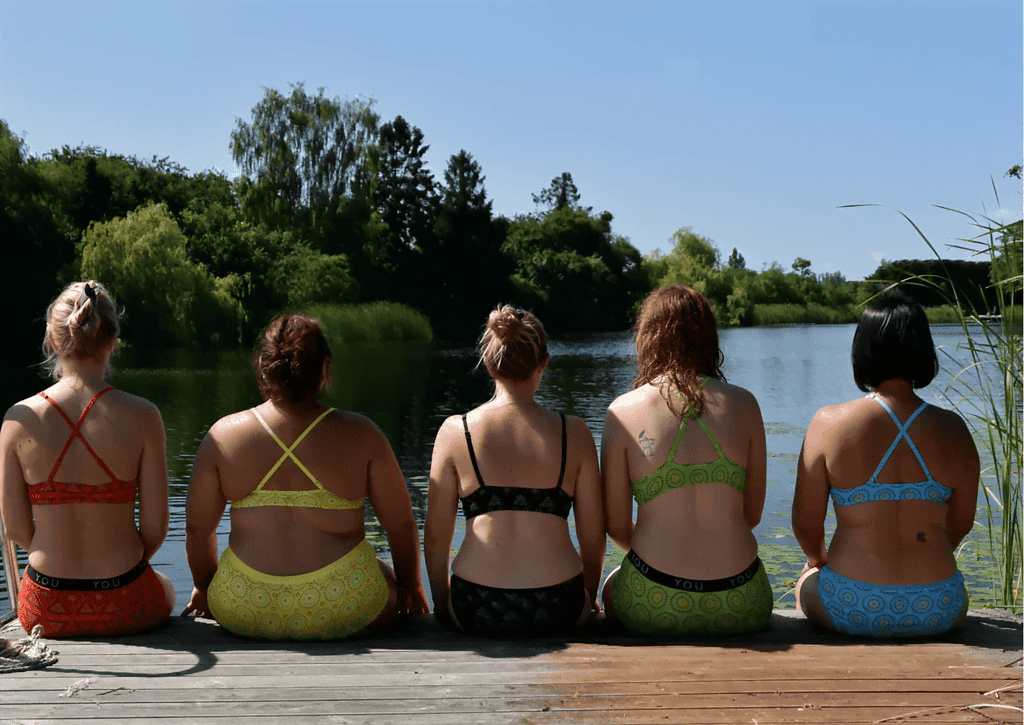 Instead, organic cotton is a more eco-friendly choice that addresses all evils. It does not need much water and also preserves the health of the soil it is grown on.
Garments made from organic cotton also have a cheaper production cost than other synthetic wear.
They are Durable
If you are pestered by your synthetic intimates hanging by a thread, here's why.
Synthetics have a plethora of dyes and chemicals which breaks the thread and ,makes intimates less durable.
This also contributes to fast fashion. Because these goods do not last beyond a few wears, you replace them more often.
Ideally, you should replace your underwear between 6 to 12 months.
With synthetic underwear, the cycle is shorter and your expenses become heavier. So much trouble for a flimsy little garment!
Organic cotton intimates are more durable as the threads remain intact due to less chemicals.
Low production cost and safety also make it a quality investment.
How to Care for Organic Cotton Underwear to Make Them Last?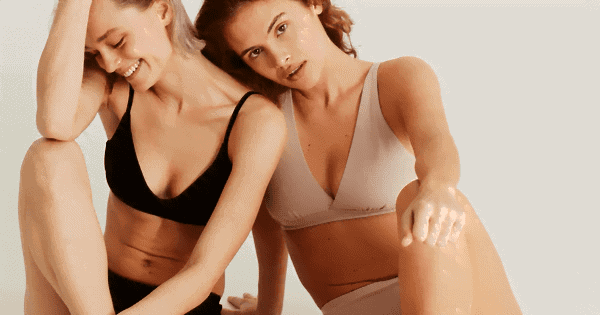 We have listed almost all the reasons you should prefer intimate wear made from organic cotton.
Remember that by making a more sustainable choice, you are not settling for anything less.
Many women are concerned that organic cotton intimates smell musty and dank.
This might be due to the way we wash, dry and store our intimates. As a woman, even I have found myself wrinkling my nose at a slightly musty smell from my privates and undergarments.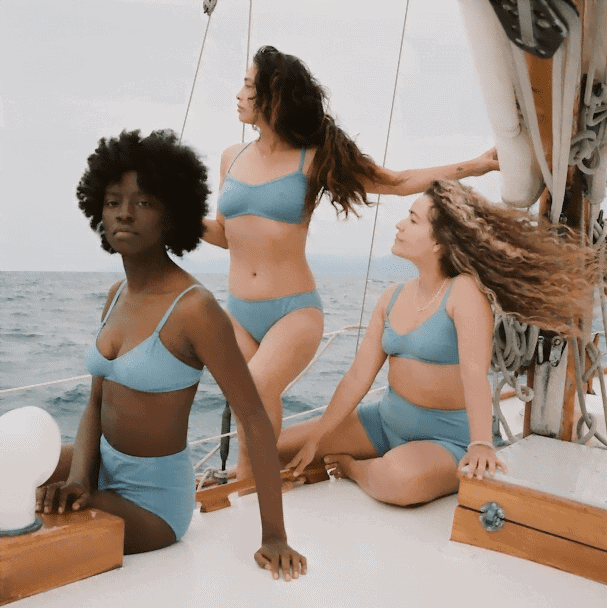 But I discovered that I was using a harsh detergent which often left the panty crotch stiff and hard (also, more irritable.).
Secondly, I was careless enough not to dry it well. It entraps a lot of moisture that can lead to fungal growth and infection. Also, the odour remains- who even said that vaginas smell like flowers?
While the poetic reference is not entirely lost on us, it is important to know that privates might not be the 'bed of roses' we thought they would be.
Thirdly, I almost never cared about patting my intimate area dry- which is why most of the moisture and heat down there is intact.
Most of our underwear troubles are a result of not going for organic, safe and natural fibers.
The threat of vaginal infections increases with the lack of hygiene and our own carelessness about how we maintain our organic cotton underwear.
There are a couple of things conscious customers should remember while purchasing cotton panties.
We have it sorted for you, so that you don't have to worry about doing all the complicated maths about what is good for you and the planet!
Want to read more like this?
Get similar stories and a free sustainability checklist delivered to your inbox.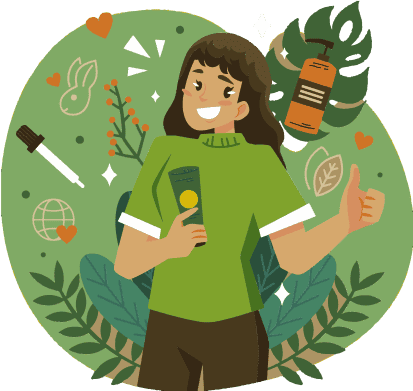 Get similar stories and a free sustainability checklist delivered to your inbox.
What Should You Look Out for When Shopping for Organic Cotton Panties?
Here are some parameters you can check out when you are shopping for organic cotton underwear for women:-
Breathability and Softness
Comfort is a non-negotiable factor when it comes to shopping for underwear. As we said before, the best underwear feels like your second skin.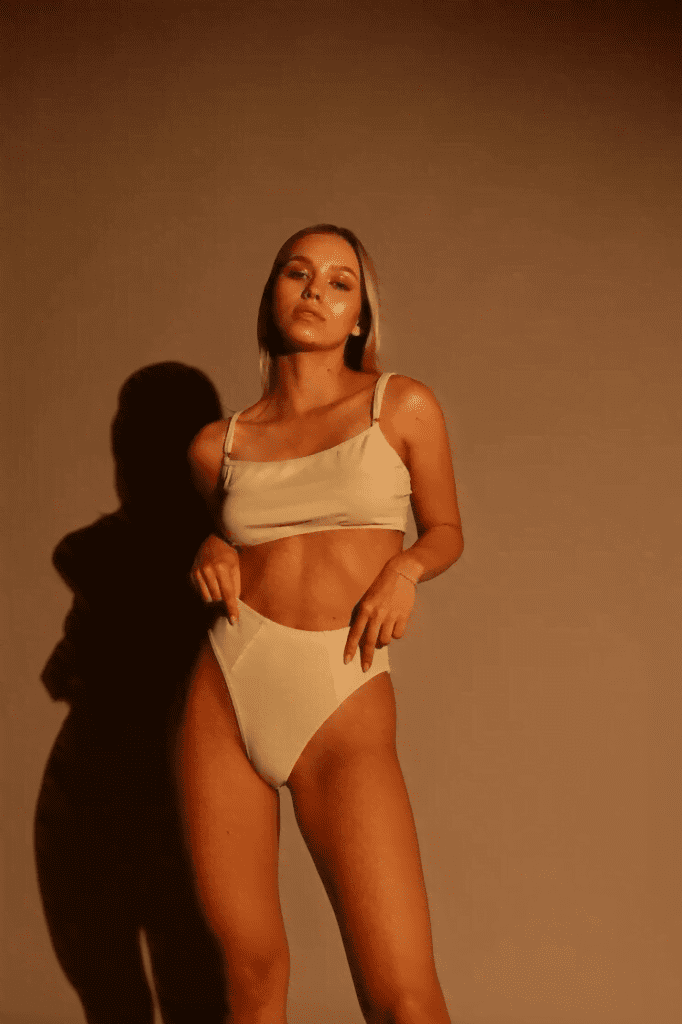 If you still want to go for something lacy- make sure that the crotch is made of organic cotton.
For daily use we advise that you select organic cotton underwear that fits you.
It's a Goldilocks thing- the best organic underwear should be just perfect. After all it is about your intimate hygiene!
Remember, that the fabric shouldn't be starchy or stiff.
Organic cotton panties get softer every time you wash them, while the fibers thin down with wear, they are still durable, cottony soft and breathable.
Stretchability
Most synthetic wear brands boast that they are more stretchable than natural fabrics, but sometimes they can be extremely constraining.
Stretchable underwear is prone to frequent wear and tear. If you are thinking how can underwear tear- it happens.
I personally had a fair share of cases where the waistband and the fabric were ripped clean after just a few washes, despite the stretchable claims.
GOTS and Fair Trade Certifications
One of the best and the most authentic certifying standard for organic cotton is the GOTS.
We have previously mentioned this standard in our updates about non-toxic mattresses and sustainable fashion brands.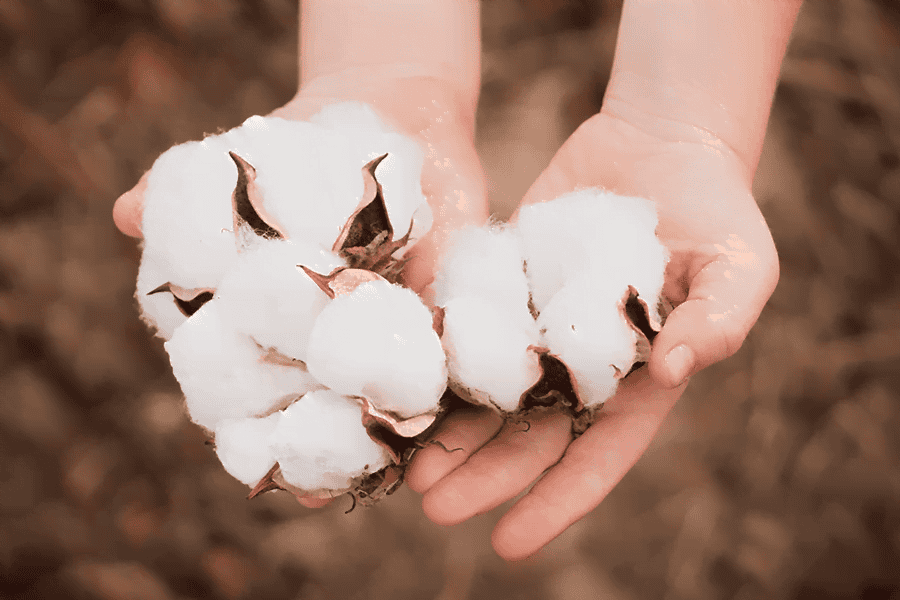 Look out for the tag and you will know that the undies you are buying are the legit deal.
Apart from the material certifications, look out if the brand carries a Fair Trade certification as well.
Fair Trade ensures that the workers who made and delivered these goods were working in healthy conditions and got their rightful due.
Steer clear of false certifications floating in the market!
Preference and Affordability
These two parameters are perhaps the most important ones to consider. Do you prefer high rise, mid rise or low rise briefs?
Or do you want to go the granny panties way- maximum coverage clicks for you or not?
You can find affordable women's organic cotton underwear at all the stores and brands we have compiled in our list.
There is no dearth of style when it comes to these labels. For these conscious companies, the sky is the limit. Shop from brands that are legitimately sustainable and suit your style!
9 Pant-astic Women's Organic Cotton Underwear Brands
After the buildup about every aspect of organic cotton undies for women, it's time to look at some of the best organic cotton panty brands.
Visit these online stores instead of getting your panties in a bunch about the most eco-friendly innerwear.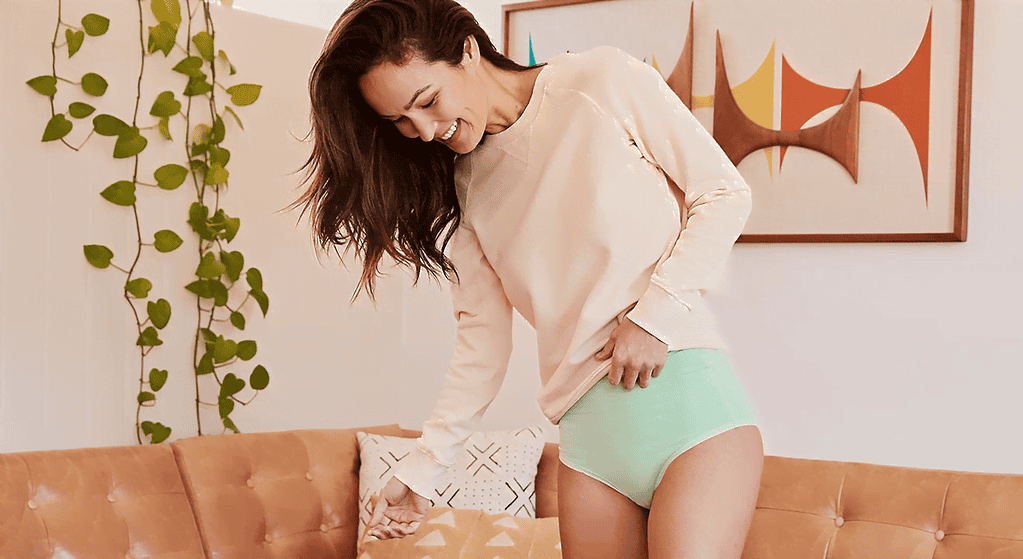 We cannot speak of environmental impact without Pact's range of soft and seamless briefs. The brand has also featured in our sustainable clothing brands list. It isn't surprising to see why, since Pact is one of the most famous eco-conscious choices for the stylish millennial and gen-Zer
Why Be Zen Loves It: Pact is easily one of those inclusive and sustainable lineups that does not compromise consumer satisfaction and natural integrity. Their range of panties suits all body types and come in a wide range of styles and cuts.
You can choose from their lace-waist briefs, French cut bikinis, high rise hipsters, thongs and boy shorts. Pact is both planet and body positive, and saves up to 12 gallons of water on every garment made. The brand uses only GOTS certified organic cotton and derives the goods from Fair Trade certified facilities.
Price Range: Begins at $14, the bundle packs are the most affordable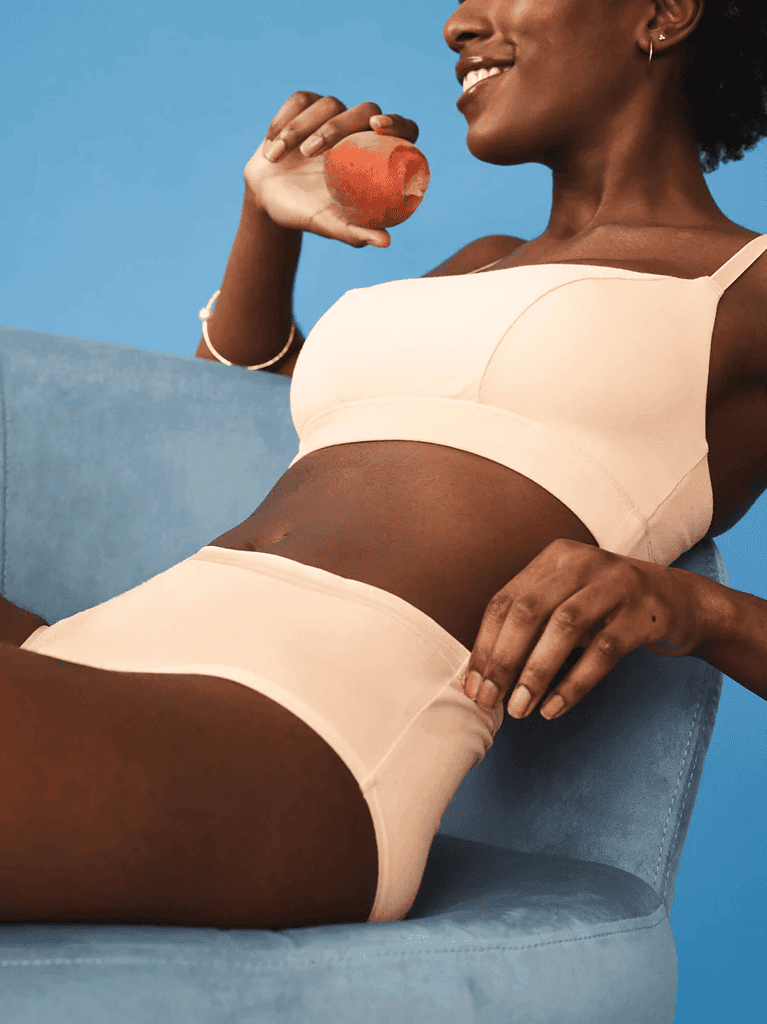 Knickey has become a cult-favourite for all the right reasons. No one is really doing it like this brand that offers comfort, style and conscious fashion- a true all-in-one package.
Why BeZen Loves It: We love Knickey because of its radical approach towards eliminating artificial fabrics that are harming our oceans and forests. For every purchase made, the brand offers a positive environmental impact. It even offers you an option to recycle your old briefs to get a new pair for free from them. This climate neutral certified brand has its entire lineup made of sustainable, organic cotton. Truly hip, we must say.
Price: $17 onwards
Shop Knickey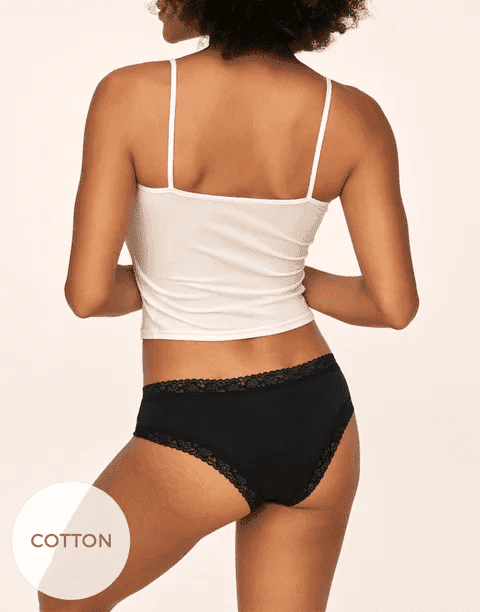 Adore Me is another emerging company which is changing the way we see our intimates. What we love about this brand is how they cater to all customers. Lace trimmings, cotton cheekies and crotchless bikinis- you name it and Adore Me has you covered.
Why BeZen Loves It: Every lady would immediately take fancy to their ultra affordable organic cotton panties without sacrificing their fashion needs. Who said that slow fashion and intimate wear has to be oatmeal-colored and drab. Adore Me is a B Corp certified corporation and the only lingerie brand to bear this certification in the entire US. Accessible, inclusive and sustainable, go for organic cotton panties from Adore Me's curated collection of basics to offset your environmental impact.
Price: You can check out their Panty Deal collection that begins at $20 for a pack of 5.
Shop Adore Me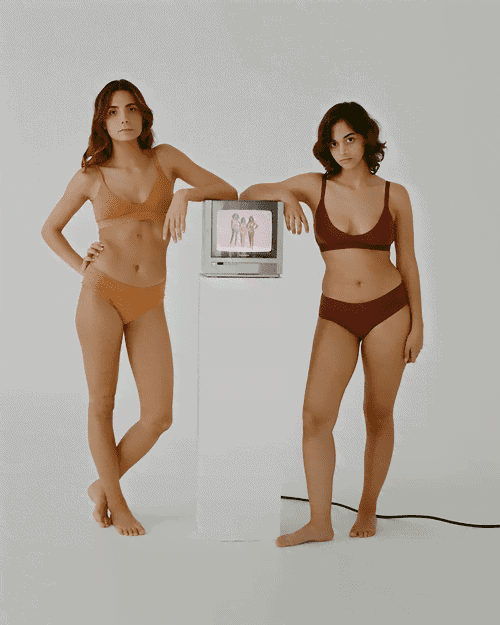 Next up on our list is the Nude Label where you will find the most eco-conscious and comfortable panties for a budget. While the brand sells cotton briefs for both men and women, its range for women is quite a good array.
Why BeZen Loves It: The Nude Label is an inclusive and planet-positive brand. An advocate of slow production, the company delivers the safest and softest briefs manufactured in ethical facilities. All Nude Label briefs are tailor made from the choicest organic cotton and recycled polymide. You can be assured that this brand offers one of the healthiest moisture-wicking range of drawers that embrace every curve. The Nude Label uses non-toxic dyes to give these oh-so-cute panties a brilliant pop of colour. Besides this, these panties are hypo-allergenic and are available for those who are on a budget.
Price: Starting from $12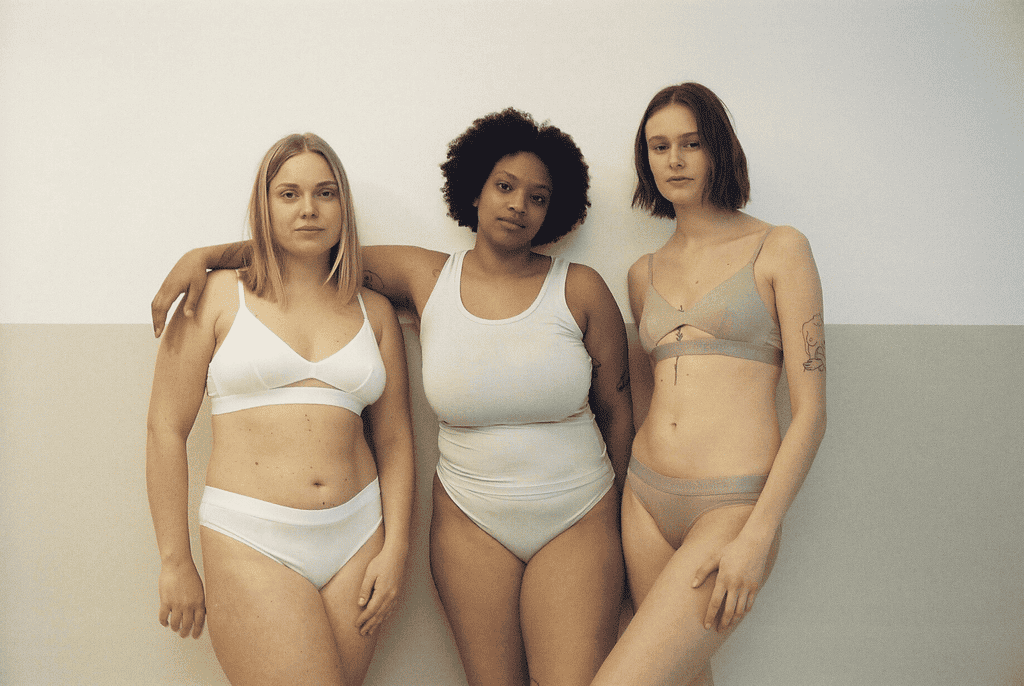 Organic Basics is a naturally cultivated and ethically sourced range of innerwear that is inclusive of all sizes. For these sustainable innerwear crusaders, soft, breathable comfort for all is a must.
Why BeZen Loves It: Eco-friendly and ethically made, all Organic Basics panties are made from GOTS certified organic cotton, besides a lot of love and care. Available in a variety of cuts and styles, these panties are for everyone who loves to get sustainable with even the most basic essentials. Some briefs are also made from TENCEL, which is a proof of how revolutionary indeed is this essential wear brand. A plus point- the undies are seamless, so you need not worry about harsh panty lines visible from your ultra tight leggings or bottoms.
Price: $27 onwards for a pack of 2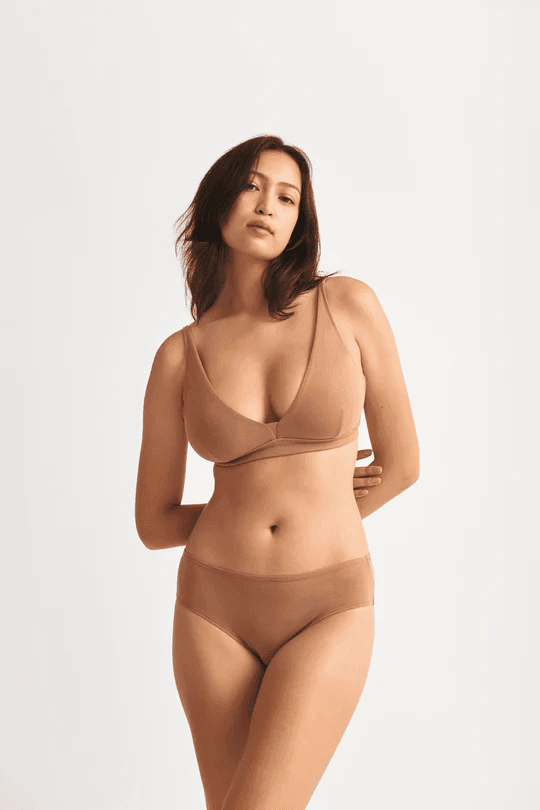 Go for Skin- an ethical innerwear brand that helps you discover sustainability with confidence. Exclusive, scratchy and synthetic underwear has to change, thanks to what this brand believes in.
Why BeZen Loves It: For super luxurious and comfortable loungewear, Skin is a popular go-to. The brand is all about taking comfort with you, wherever you go. Experience and integrity matters for Skin where all the goods are made from the safest materials with a positive environmental footprint. These wardrobe essentials are mindfully crafted and are legit the most dependable clothing brand.
Price: $24 onwards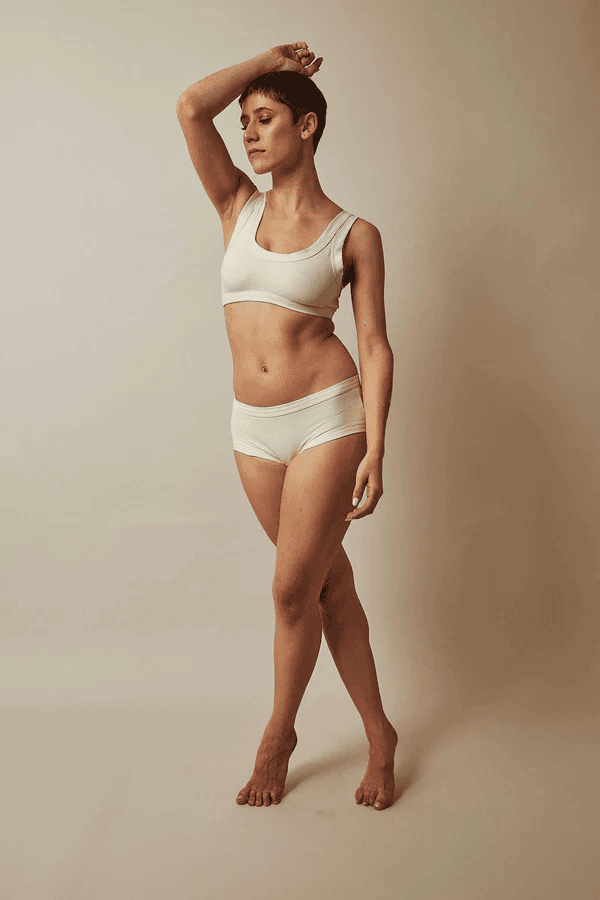 Made Trade is one of the best slow fashion brands which offers an excellent range of underwear that is simply good for you. Made Trade has already earned its place in our previous articles, it's about time it features on your shopping list too.
Why BeZen Loves It: Most of the items on Made Trade are made from TENCEL or bamboo fiber. But its organic cotton briefs are pretty great and don't irritate the skin at all. Available in funky prints and bright, naturally-derived colours, Made Trade briefs are too good to trade in for synthetics. Durable and stretchable, these undies are available in sizes from XS to 4XL.
Price: $24 onwards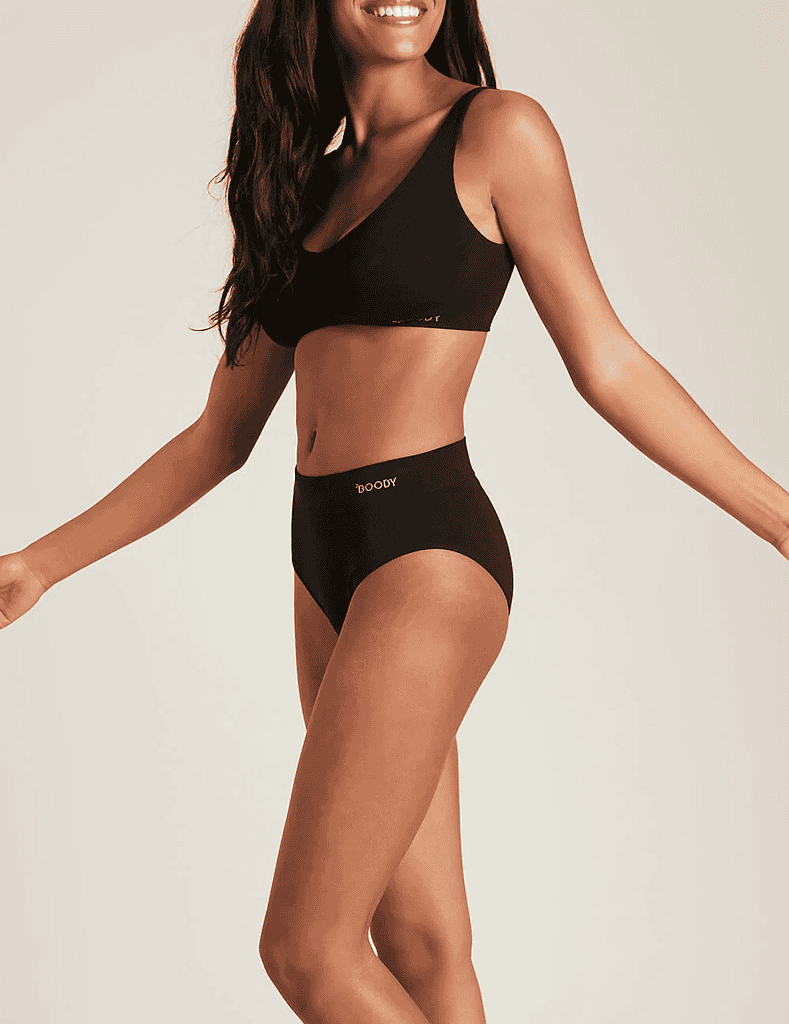 We cannot stop raving about the underwear range at Boody. Safe, soft and beautiful, for this brand, all boodies are equal and deserve to be cherished.
Why BeZen Loves It: Sustainable and ethical undies are not a dream anymore, thanks to Boody. You will also find leak-proof undies which are suitable for periods. One of the most affordable brands on this list, Boody makes all its briefs with the best eco-friendly fibers which are extremely breathable and smooth.
Price: $15.95 onwards
Girlfriend Collective is the perfect organic and sustainable brand that caters to all our concerns about healthy underwear while being considerate about the planet. Other than panties, the brand sells a range of clothing fit for women who are looking to embrace the goddess within them.
Why BeZen Loves It: From classic thongs to high rise briefs, Girlfriend Collective has underwear for all occasions, without telling you to squeeze into a tight, itchy pair of underwear. You do not need to be a Victoria's Secret model to have a 'body like yours'. Eat those donuts like you should while chilling in a pair of these super-organic and super-soft panties from Girlfriend Collective.
Price:$18 onwards
Our Take on Women's Organic Cotton Underwear
We often ignore the importance of breathable, moisture-free underwear made from fibers that are naturally good.
Organic cotton underwear is a safe and ethical choice to protect your private area from infections and other injuries. Simply buying it is not enough.
Look out for authentic certifications, style and affordability.
Organic does not have to be totally unhip.
Organic cotton undies are way more than just your classic granny pants- available in a variety of colors and cuts without the excesses of artificial dyes and GMO cotton.
In a way, these undies are good for you and for the planet. You can also recycle your old underwear by joining program's like Knickey's to increase your contribution towards making the planet a healthy space.
Also, don't let these heavily loaded terms scare the knickers out of you. Subscribe to the Be Zen chrome extension to shop guilt-free and tension-free from our certified eco-friendly partners. You can check out our free newsletter for our top lists on everything. From fashion, to personal care to lifestyle, our team assures you that you simply get the best while caring for the planet.
Stay tuned for more article updates from us. We will love it if you drop in to say hello and sign up for our checklists ASAP! The planet cannot wait anymore while the clock is ticking!