In our previous BeZen update about the best organic mattress toppers, we told you about how to extend the life of your mattress without going in for a complete overhaul. But what if your mattress has completely given way and you desperately feel the need for a new one?
It is here that organic mattresses make an entry. The reason why you should make this transition is because you should prioritize plentiful sleep that energizes you. The number of people who prefer non-toxic, natural and organic mattresses is increasing over the years. It is not only due to the concerns around carbon footprint, but for other reasons as well.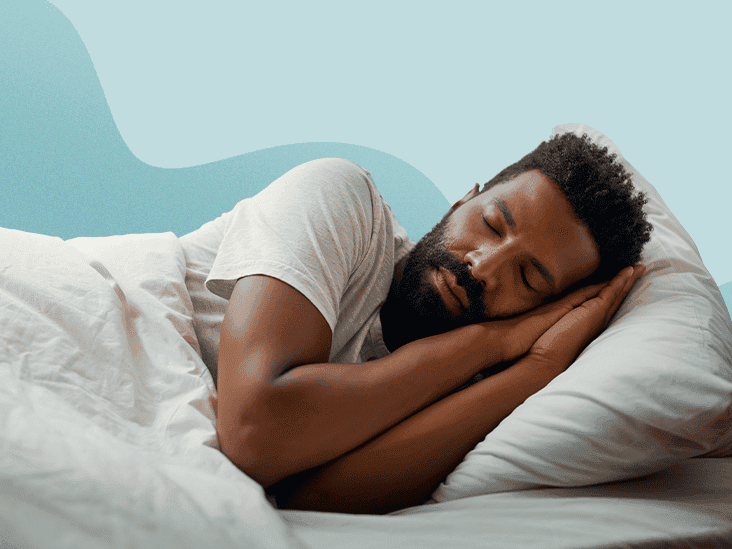 For those unversed, man-made mattresses release a huge amount of Volatile Organic Compounds (VOCs). These chemicals disrupt your circadian rhythms. They also give you several health problems to worry about.
Organic mattresses and their natural counterparts are made from certified materials that are VOC-free. This means that your mattress won't be chemical cocktail it usually is. Instead, a green mattress encourages healthy, non-toxic sleep that also gives back to the earth.
Besides these reasons, there are several factors that will compel you to think about buying a new non-toxic mattress. Some mattresses also feature covers made out of non-GMO, organic cotton. Moreover, people wish for a mattress that is not harsh or too pliable, but something that supports their body, enabling better air circulation and heat retention.
If you are confused with all this mumbo-jumbo and have not gone through our list of the best organic mattress toppers, do not worry. Hit that link right now (or later) to know why exactly VOCs are harmful, especially for babies and young children.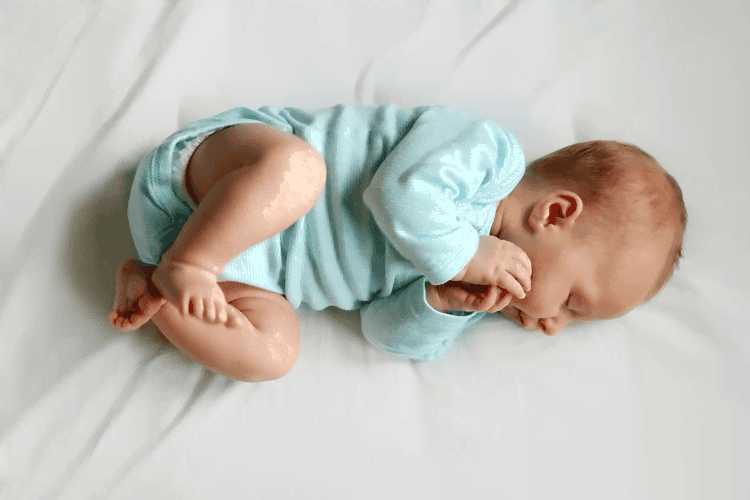 But if you know about all that jazz and are still thinking about the 99 problems with your mattress, try one of our recommendations from the BeZen list of 7 awesomesauce organic mattresses which is right below.
However, there are a few things we would like to clarify before going head first into things, such as why should you consider buying an organic mattress and what is the gold standard to determine the legit from the counterfeit. All we believe in is providing verified information backed by adequate research, facts and reviews.
This is your cue to delve into the ultimate list we have curated for you. Forget about losing sleep over your toxic mattress right now.
Let's see what is all there to know about organic and green mattresses! Don't forget to download our chrome extension to get the hottest green mattress recommendations among other things!
Why Choose Organic Mattresses?
The first worry even before we look at the word organic is why should we go for it. Isn't organic expensive? And what is the guarantee that it is even organic given the amount of greenwashing these days?
When our food, makeup, scents, even candles are not untouched by chemically intensive agents, it obvious that the same is up with our mattresses and even wall paints. Can our mattresses be organic indeed if they are made of latex foam? Why should not we go with the usual synthetic stuffing?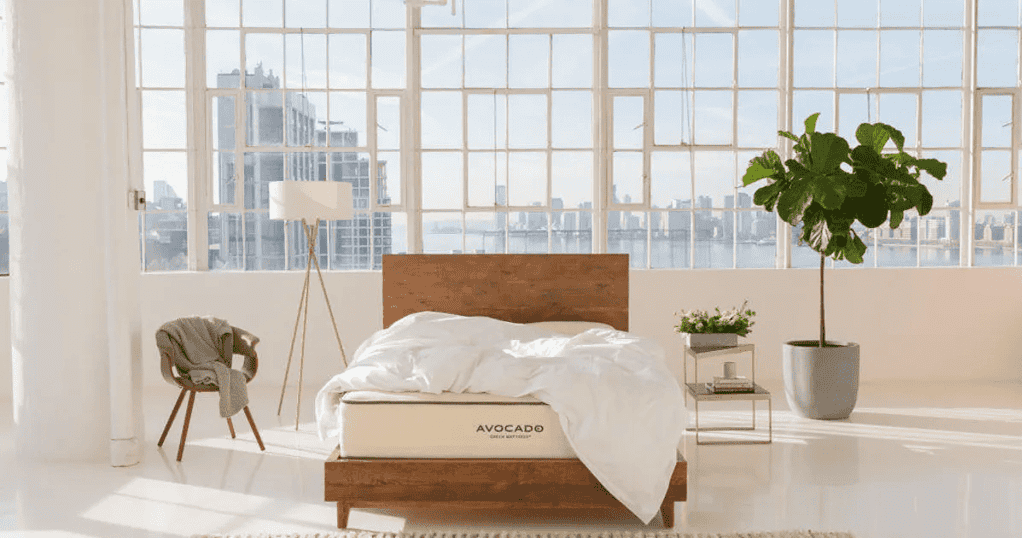 We understand that before even considering to go organic, you will ask why you should not choose it. The reasons are obvious and also pretty legit if you ask us. There is a very valid reason when we say that organic mattresses are pretty solid on the benefits. Let's have a look at the reasons which will convince you about the benefits of switching to a natural, organic and non-toxic mattress.
Organic Mattresses are VOC-Free
VOCs are compounds used in flame retardants and mattresses. Standard mattresses usually off-gas VOCs when you are sleeping on them. In other words, your mattress is releasing toxins into the air that you end up directly inhaling. Yikes!
Also, your body heat also prompts off-gassing, which means that the level of fumes increases with the body heat. Currently, VOCs in mattresses remain beneath the No Significant Risk Levels under the environmental laws of California.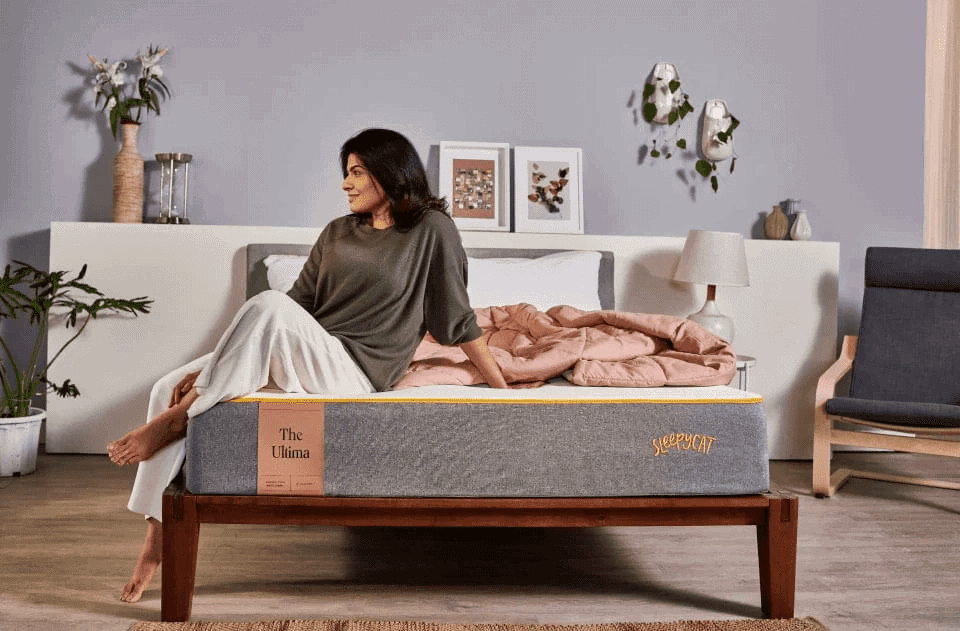 But should that assure you after knowing that VOCs are inherently harmful? And what about the fact that these chemical compounds are particularly harmful for infants and children? VOCs are known to exude compounds that can cause cancers. Some of these compounds are benzene and formaldehyde, which already sound monstrous ever since you have encountered them in your chemistry classes all those years ago (especially that.).
But how do organic mattresses resolve this problem? Are they VOC-free?
Yes, they are. Organic mattresses are certified organic because they are made of anti-microbial compounds like natural latex and can save you from eye irritation, dizziness and nausea- which in short is everything that mattresses with VOCs will do to you.
They Reduce Your Carbon Footprint
It is perhaps the best thing that more and more people are transitioning to options that are healthier for them and for the planet. Lowering the carbon footprint is a major concern that motivates people to go organic. By eschewing options with VOCs, you cut down on the harmful gases released by the products that feature them.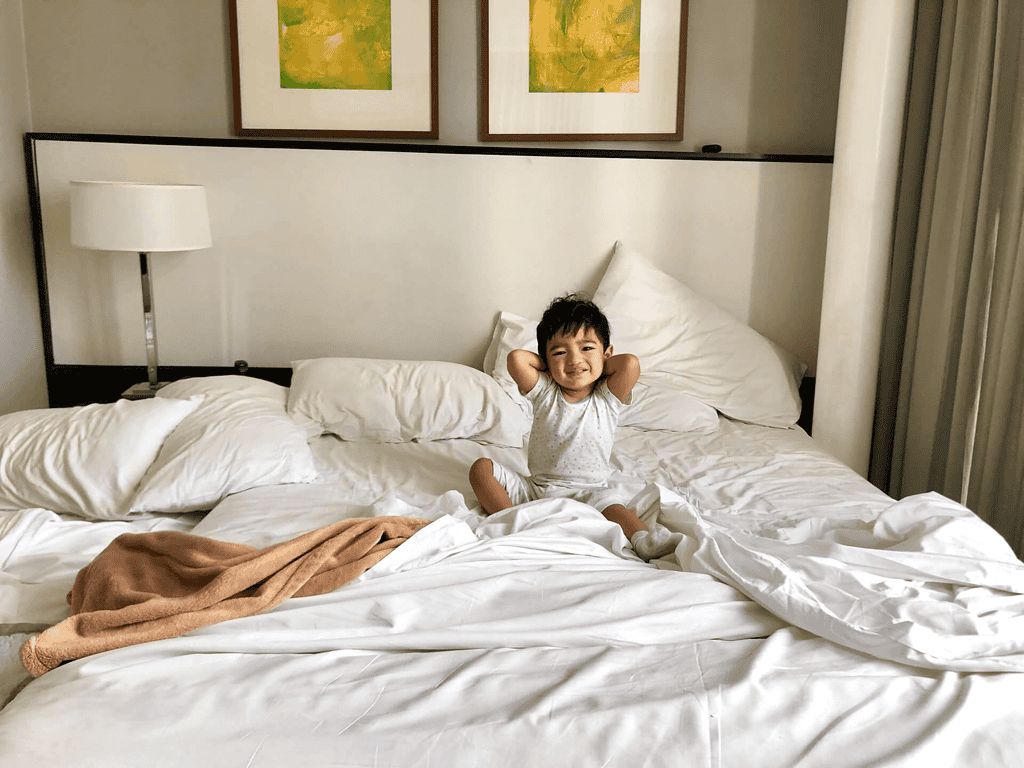 Switching to an organic mattress will definitely reduce your carbon footprint as it does not feature toxins that will jeopardize you. Mattresses that feature organic stuffing are overall beneficial. It is because the stuffing used in organic mattresses is grown on significantly less land and uses less gallons of water.
Even mattresses that use natural latex use ethically sound processes where you do not have to cut the tree to derive the product. You are making an environmental impact when you choose such a mattress over synthetic options.
Non-Toxic Mattresses are More Durable
When it comes to durability, an organic or natural mattress will do significantly better than the regular options that feature VOCs. These mattresses have a longer-life expectancy. So, you don't have to encounter spilled stuffing or sinking for a decade into using green mattresses. Avocado Green and Birch are some of the most durable organic mattresses that also feature in our list below.
Is a Non-Toxic Mattress Better for You?
Of course it is! A non-toxic mattress comes with several benefits apart from the positive environmental contributions. It improves your breathability as mattresses made from anti-microbial materials like natural latex and organic cotton wick away moisture and heat away from your body much better.
A green mattress features water-based adhesives and natural compounds that are better absorbers and evenly distribute heat and pressure. Plus, the excellent temperature regulation is an absolute banger! If you are someone who likes to sleep at a cooler temperature, organic mattresses are the best bet for you.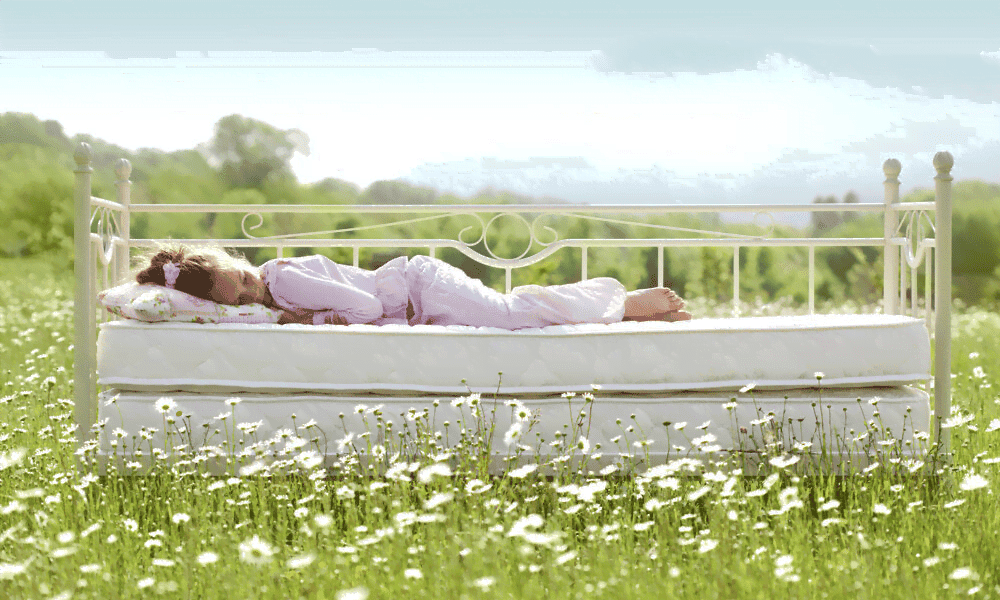 Green mattresses are made from hypo-allergenic materials. If you are sensitive to fumes that irritate your nasal tract, you will not face any such problem with an organic mattress. You should prefer mattresses made with natural latex foam, organic cotton, organic wool or coils for better results.
Is a Green Mattress Eco-Friendly?
Absolutely. Mattresses that are organic and non-toxic are specifically tested to pass the gold standard of eco-friendliness. Here, eco-friendly does not only refer to the material used in the mattresses but all the production processes involved. Right from how the materials are sourced and how they are processed, we are looking at factors that cause the least environmental degradation.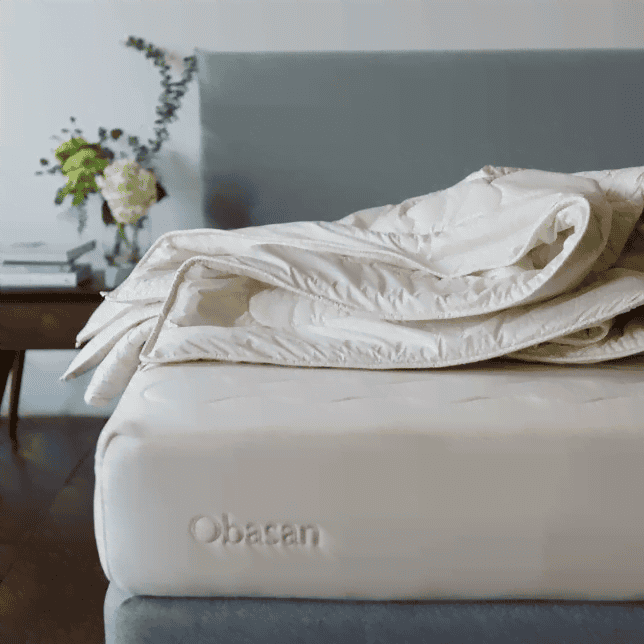 Be it using less water, less land or not cutting trees and decimating large forests, eco-friendly mattresses respect all forms of life and not just the consumers'.
Responsible companies therefore are transparent, committed and have a spirit of furthering the cause of the environment. While the topic itself is debatable as several companies end up investing in temporary carbon sinks, but are recommended brands usually partner with producers and facilities that are ethical and have a good impact on nature.
How to Know If A Mattress is Eco Friendly or Not?
The key to know if a mattress if eco-friendly or not is in knowing how to shop for one.
Green mattresses can be eco-friendly, but not when they are being greenwashed. Even mattresses that are made out of the most natural materials can have a negligible or harmful environmental impact. As Maggie Lee of the UNEP clarifies further, the use of the term natural is not regulated when it goes beyond food products.
While these doubts and debates will remain a part and parcel of seeking alternatives to larger issues, consumers should direct their efforts towards alternatives. And if they do not find alternatives, they should discover some. We have been caged in a marketed definition of comfort that we do not think that it can be accessible beyond established standards or the available products.
Organic mattresses are an alternative that feature no polyester or polyurethanes that are potentially harmful when they are used and discarded. Green mattresses do not cease at the environmental ethics or medical viability of the material, they are also sociologically fair.
Companies are infamous for minting money at the expense of workers who toil hard to give them the raw material for processing. Most of the time, the real cultivators are not given their legitimate share of profits, or they are systemically oppressed in poor working conditions in facilities and are subjected to inhuman circumstances.
Therefore, while we consider the ecological component of eco-friendly, we must also recognize that there is a social dimension to it. Favoring brands that source their products from small or family-owned facilities and farms is a good start. Feel free to research your favored options and ask them a lot of questions to ensure that you are making the right choice.
How Do I Choose An Organic Mattress?
There are several factors to consider while you are trying to choose an organic mattress. Although fans of a completely minimal and natural lifestyle will advocate sleeping on the floor itself, which works for many, but it does not work for all. As we continue to live in a world that has made certain amenities necessary, our duty is to embrace better options.
While most of the mattresses contain VOCs, we should know that organic variants are slightly costlier because of the production cost and other not-so intensive practices involved in making them. If you are running low on the budget, you can still look at mattress toppers that will extend the life of your existing mattress. But if you can and want to, try choosing a safer, non-toxic organic mattress.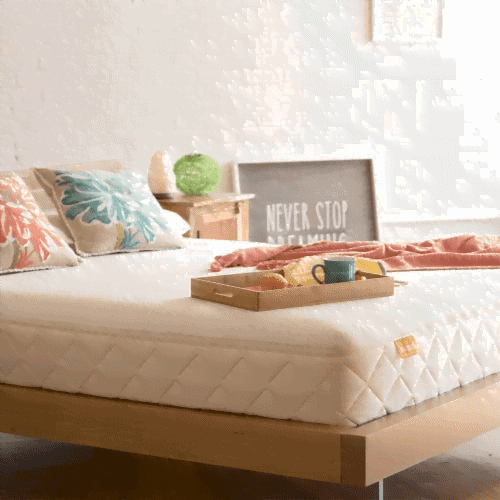 Now that we know about the larger significance of it all, we need to know how can we choose such a mattress that will guarantee us comfortable and safe sleep without VOCs lurking around. Is there any gold standard when it comes to determining how green a mattress can be?
Turns out, yes, there are certain standards and certifications. While VOC usage has been relatively unregulated, the emphasis on customers' access to safer products and the planet's right to protection are being taken into account. Therefore, there are gold standards to determine how inherently clean a mattress can be for you. We will dwell on these metrics below. Look for them whenever you want to get an organic mattress for your bed!
Certifications Organic Mattresses Should Have!
Global Organic Latex Standard (GOLS)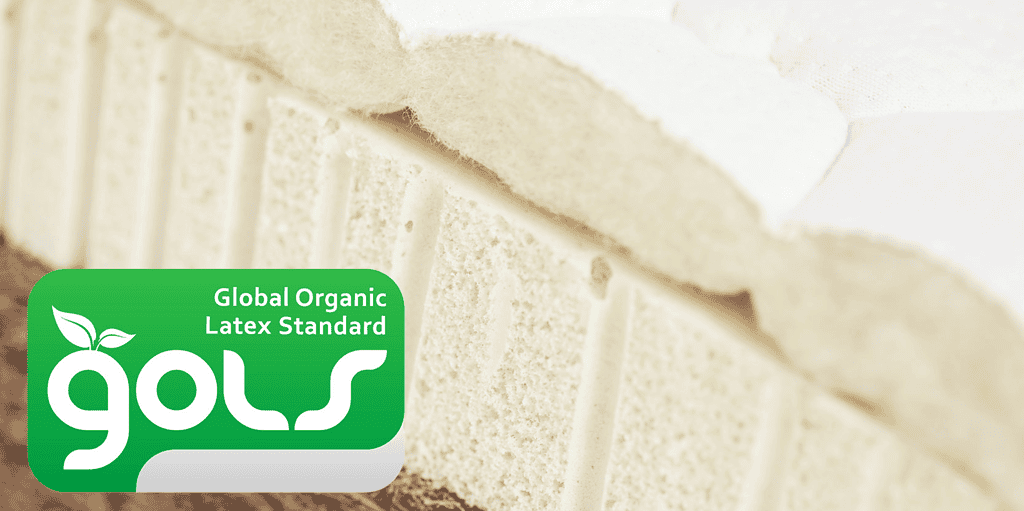 These certifications are found in latex mattresses that classify them as organic. A GOLS certification means that the producers of the latex present in your mattresses followed efficient and eco-friendly methods of deriving the sap from the rubber tree as well as processed it into foam with a method that was safe and organic.
Global Organic Textile Standard (GOTS)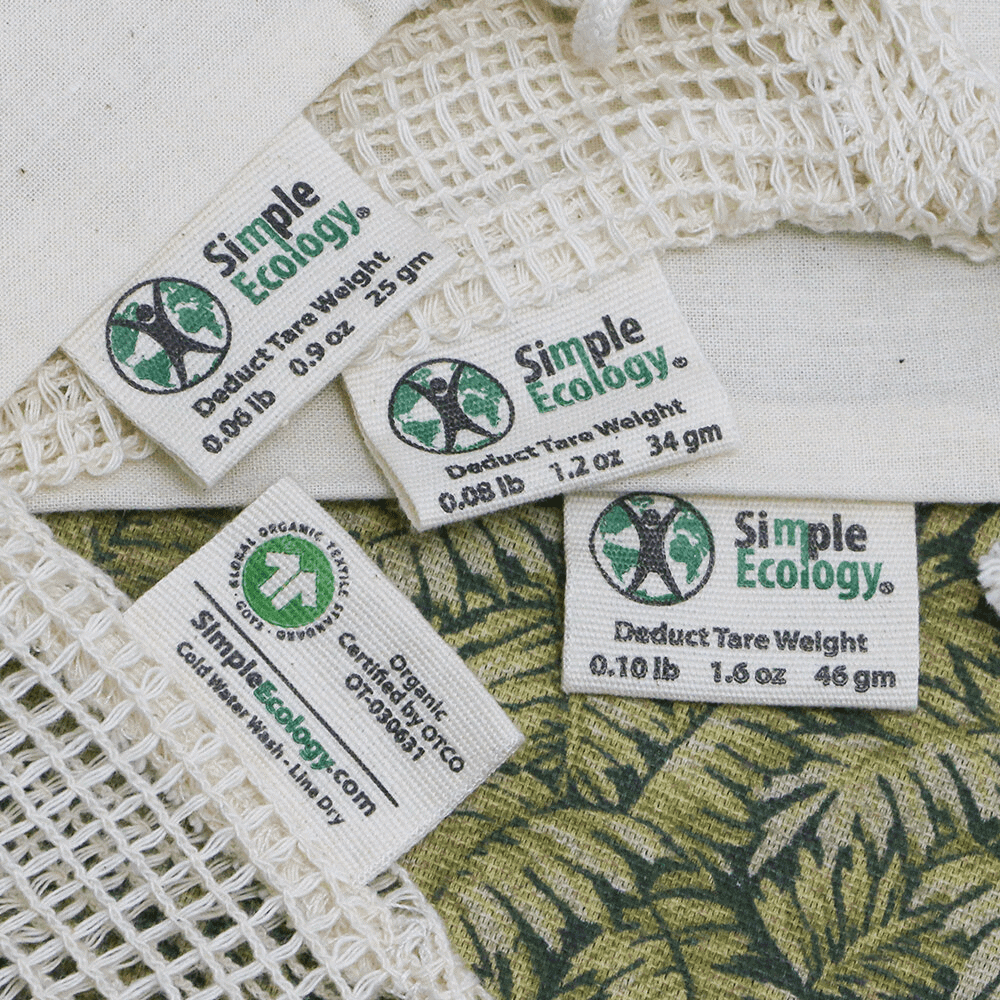 Several organic mattresses will also feature a GOTS certification if they feature materials like organic cotton, wool or any other fiber. If GOLS for latex, GOTS is for these textiles.
Both these metrics are similar as in they certify a product on three levels- the factory, the materials used to manufacture the mattress and the finished product. Oregon Tilth and the international Control Union are the third party agencies that provide the GOTS certifications.
GreenGuard Gold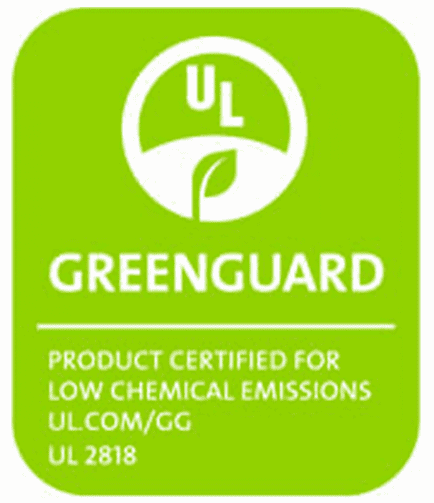 The third most common certification is the GreenGuard Gold that evaluates the level of VOCs in a mattress. This is an air quality metric that ensures your mattress is meeting the permissible emission limits. You should remember that GreenGuard Gold certification DOES NOT mean that your mattress is entirely VOC-free. It only says that it meets an ultra-safe limit that won't interfere with your immune system.
Oeko Tex Standard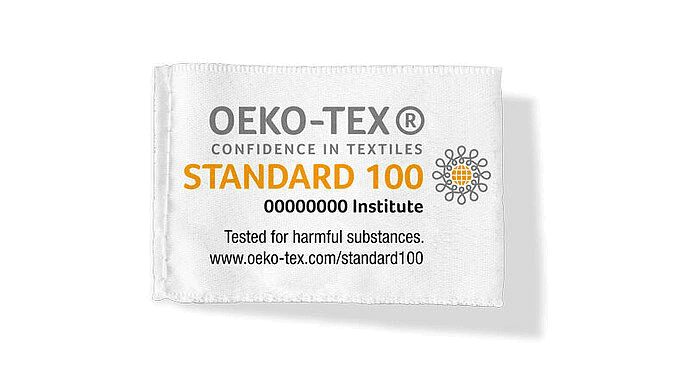 Next up is the Oeko Tex standard that is used for testing the raw materials used to produce the mattress. It is quite rigorous and does not make the slightest allowance for the presence of chemicals in the stuffing, covers or anything used in the mattress.
Certipur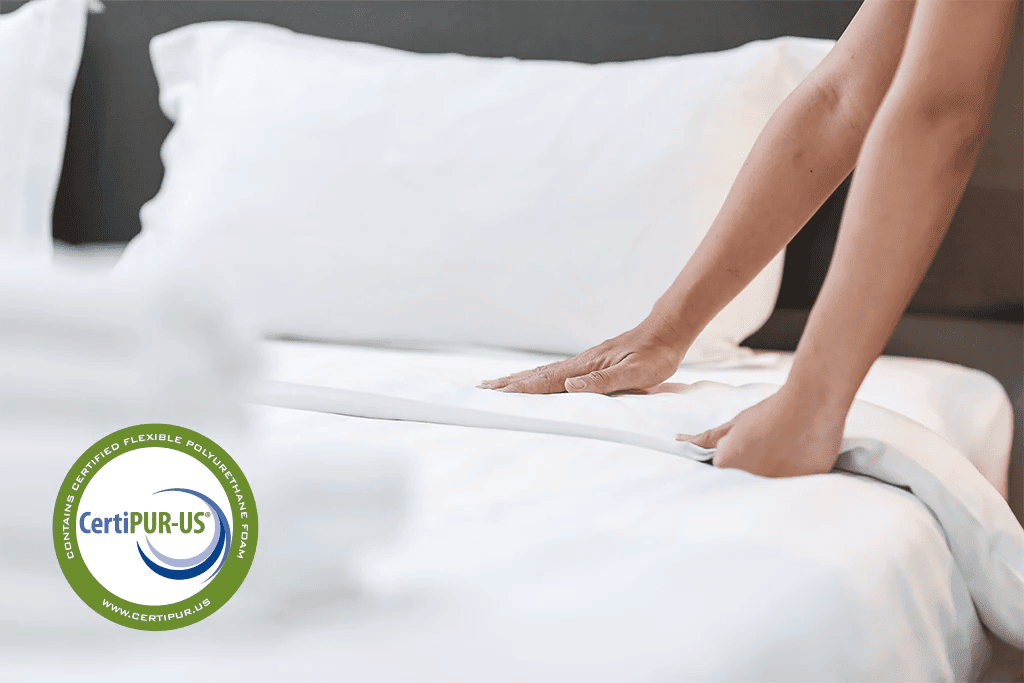 Lastly Certipur-US is a another prized certification that organic mattresses feature usually. Having this certification means that your mattress is PBDE and flame retardant free.
However, the presence of the latter is dubious as while Certipur phases out maximum flame retardants, it still doesn't restrict all of them. With Certipur, you can be assure that at least your mattress won't contribute to the ozone depletion or won't feature lead or formaldehyde that is present in other standard mattresses.
Type, Feel and Price
These three, let's categorise them as TFP- are the most important features besides certifications that you cannot ignore. You should select mattresses on how soft or firm you want them. Of course you don't want a floorboard to sleep on, or a mattress so soft that you sink into it. As for type, it is dependent on the material. Latex, organic cotton, wool or a combination of all these are some options. Of course, we won't miss price. We should look at mattresses that are luxurious and fit into our bed without being too expensive.
Boll & Branch offer some of the most affordable mattresses. The price will depend on the size of the mattress of course. You can always look for a brand that gives you an option for an EMI or free shipping. Some brands such as Saatva, even give you a trial before buying a mattress.
7 Best Organic Mattresses That Are Entirely Non-Toxic
We have FINALLY come to the real, raw deal- our product recommendations and all the itty bitty reasons you should go for them. All of our recommendations are curated by our dear team that ranks these choices on the basis of popularity, customer satisfaction, commitment to sustainability and affordability .
The biggest luxury of life is a safe and ethical experience that enables you to live sustainably. With these 7 best organic mattresses, you can beat the ill-effects of VCO laden standard products! Let's check out these curated recommendations that fit our bill and will definitely fit your bed!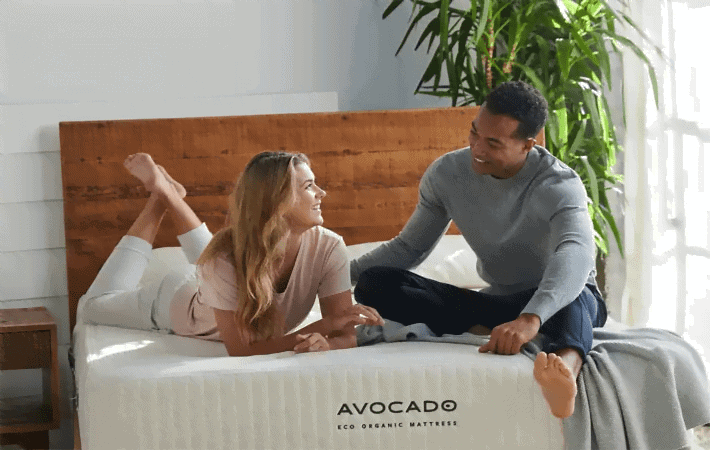 One of the most popular recommendations for the best organic mattresses has been Avocado. Termed as the best organic mattress for those who are on the heavier side, Avocado offers you an organic experience that is super bouncy, while being firm. Don't worry about sinking into it or the mattress losing its shape as it holds up quite well.
All Avocado mattresses and products are handcrafted in California and are made from 100% certified organic materials. The brand flaunts some of the best customer reviews and credentials such as Climate Neutral, Fair Trade and GOTS and GOLS certified.
Featuring all the gold standard qualifications and natural materials such as natural latex, organic cotton and wool, Avocado should be your first go-to if you want to buy an eco-friendly mattress.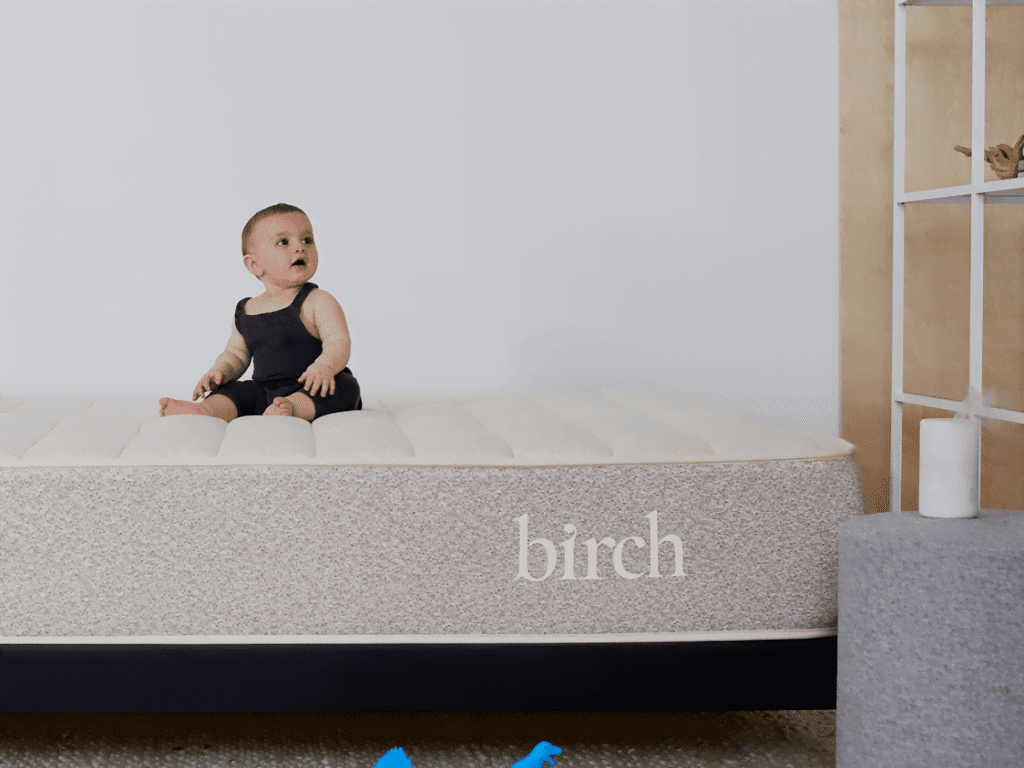 Second up on our list is Birch which offers a fuss-free, non-toxic experience. You will find yourself exclaiming Holy Wool! at the quality of these soft mattresses.
GREENGUARD GOLD certified, Birch sources its stuffing from individual farms in New Zealand in partnership with the PGC Wrightson Wool Integrity Program which guarantees that only the best and the fairest farming practices are being followed. So, no sheep were harmed in producing Birch mattresses.
Flexible, elastic, excellent at regulating temperatures and flame retardant, Birch will shush all your sleepy time blues with their soft touch.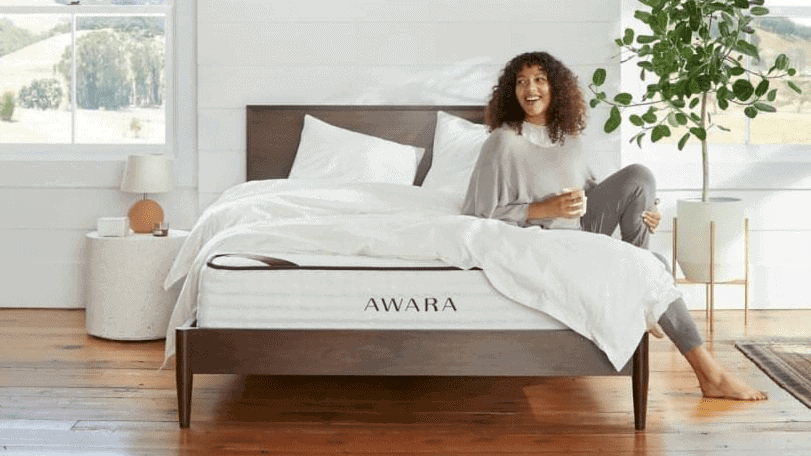 Awara is one of the best budget-friendly picks. Reasonably priced for a premium, luxury mattress, Awara mattresses are made of natural latex and wool that respond quickly to the slightest movement on the bed without disturbing you.
The brand also offers a good degree of temperature regulation and supports your back nicely. Also, the cover is breathable! You can find the best deals on Awara mattresses here, on Amazon or their very own website!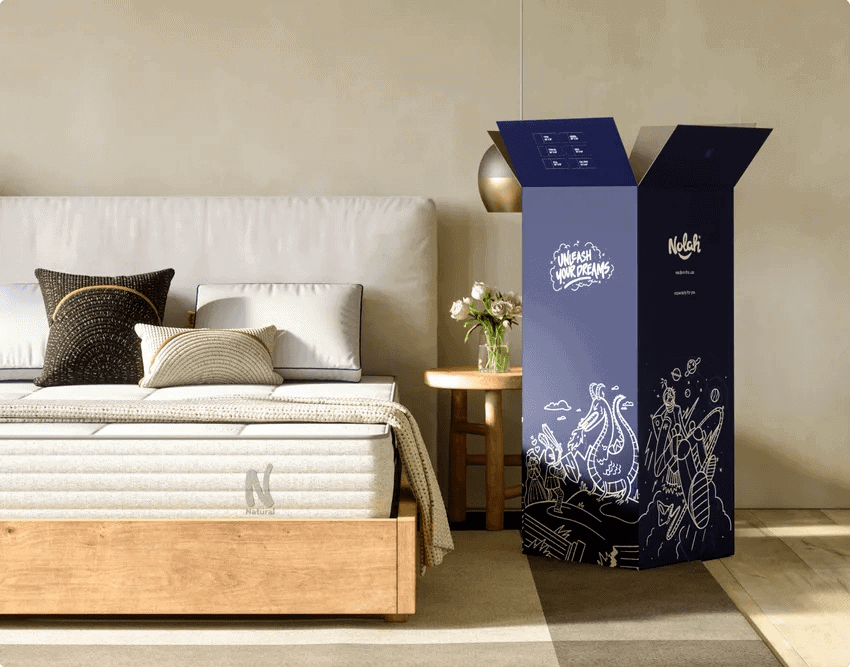 Nolah has claimed the fourth spot in our list of the best organic mattresses and here is why. It is environment-friendly and hypoallergenic and is made from premium Talalay latex.
Plus it features layers and layers of soft and fluffy GOTS certified organic wool and recycled steel coils. The mattress will snugly fit into your bed while providing gentle cooling , excellent support and perfect breathability as you snore away gently into the night.
The Sleep Foundation also awarded Nolah Natural the title of the Best Mattress for Allergies in 2022. Handcrafted and having all the certifications down to the tee, Nolah Natural 11 should be something you should consider.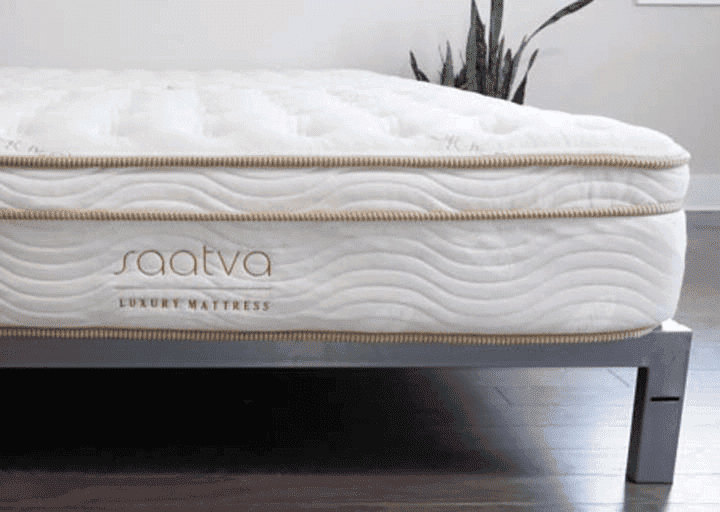 Next up is luxury favorite Saatva that offers a variety of mattresses to cushion you softly on its warm and welcoming surface made out of premium, certified materials.
CEO Ron Rudzin's vision dwells in Saatva's every product which is elegant, supportive and strong (also the virtues of a great, respectable person. And if they are there in your life, why haven't you popped the question yet? Make them feel special with these ethical engagement rings! Ask us about unabashed self promotion at every opportunity. We are leaving no stone unturned, really.)
Back to Saatva, all their mattresses are made to last longer and use eco-friendly foams free of any toxic chemicals. The brand also supports nonprofits such as Austin Pathways and PENCIL to support and mentor students. Make sure to check out their range of mattresses right here!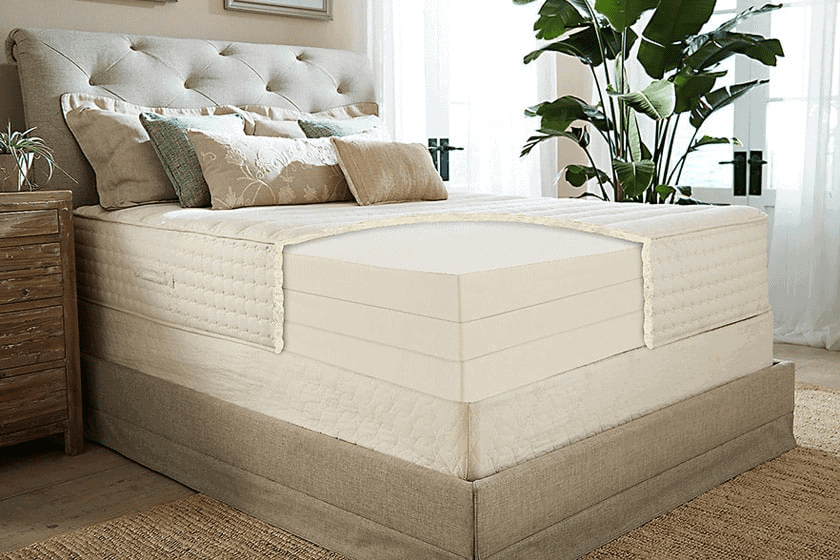 PlushBeds offers customers some of the best organic mattresses. A luxury manufacturer, PlushBeds have perfected the art of handcrafted, superior sleep experience. Featuring a range of products, their mattresses are absolutely heavenly and are made from the finest materials available.
The brand also has a range of certifications that speak for all of its products' quality- from GOLS, GOTS, USDA Organic to Forest Stewardship Council and eco-INSTITUT, there is everything to see out there.
If you are on a budget, you can still look out for PlushBeds' range of mattresses, mattress toppers and pillows, all of which are vigorously tested. You can know all about it from their transparent website that will walk you through each and every stage.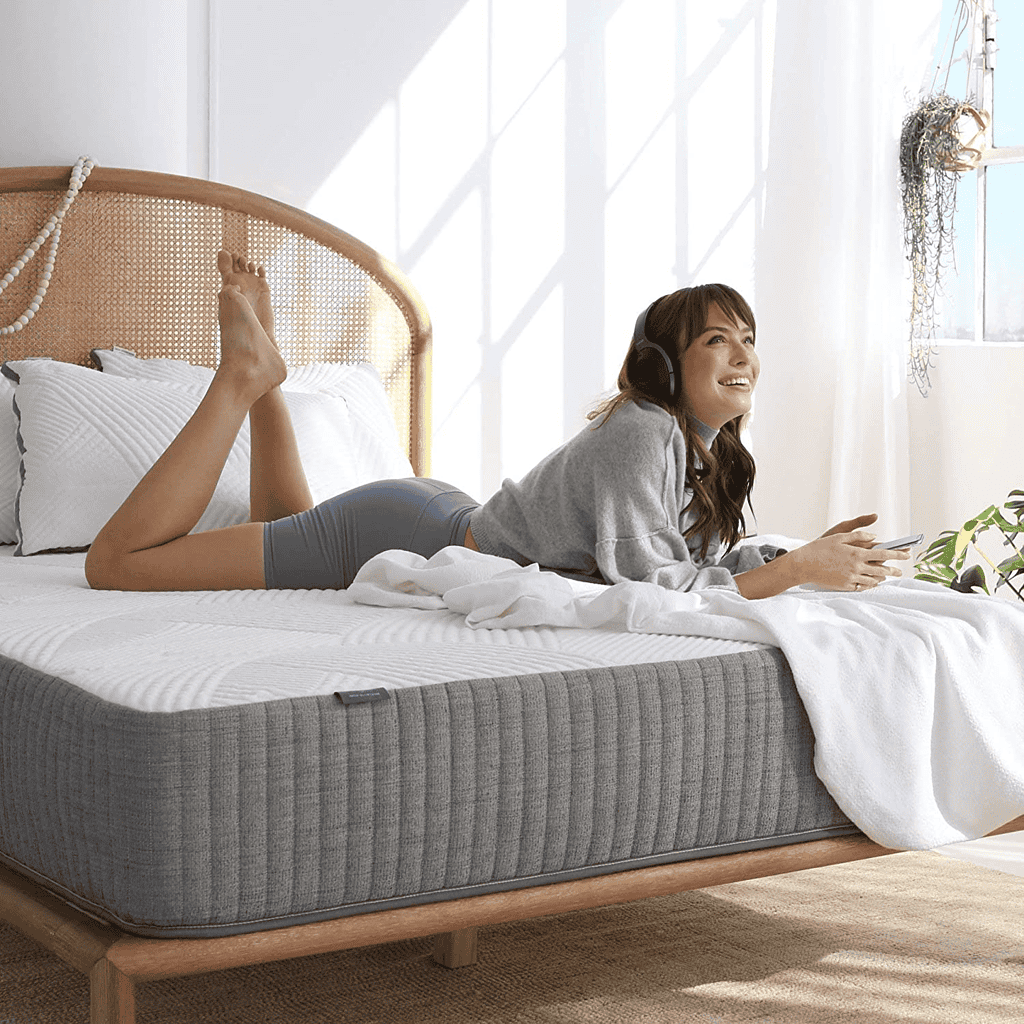 One of the most trusted producer of organic mattresses is Brentwood Home. You can live the green lifestyle in comfort and style with the brand's range of soft and cushiony non-toxic mattresses made of plant-based BioFoam. Brentwood Home mattresses are made of some of them most innovative materials and cutting edge technologies and also features TENCEL.
This brand swears by the California Ethos and is committed to encourage sustainability while promoting fair practices in production facilities. They have partnered with Sustainable Surf- an ocean conservation nonprofit that undertakes community projects to save the oceans.
With such glowing credentials besides GOTS and FSC standards, you should totally opt for their lineup of green mattresses and mattress toppers on their website, right here.
Our Take on Non-Toxic Mattresses
We are completely in favour of mattresses that give you a more restful sleep while shielding you from the harmful impacts of PBDEs and VOCs. It is every person's right to have a safe, fulfilling sleep that is enriched with nourishment and care. Going for mattresses that are organic, safe, non-toxic and compliant with sustainability standards is a good choice which is safe for both you and the earth in the long run. Look out for all the indicators and certifications we have elaborated to find a mattress that is perfect for you.