Do you want to make more eco-friendly decisions in your life? You may consume a plant-based diet, limit fossil fuel usage and energy consumption and buy sustainable clothing. Another area where you can make a major impact is choosing something as basic as sustainable underwear, which may be the least noticeable.
Sustainable underwear can be extremely beneficial on the road to a sustainable lifestyle because it is ethical and environment-friendly. We always want to look for underwear that makes us feel at ease, seductive, and comfortable while adhering to our ethics.
As sustainable design linens grow more popular, people are looking for methods to make their wardrobe choices greener, and one of the ways is a sustainable underwear drawer. Organizations making these underwears use organic fabrics, avoid using dyes, chemicals and because almost everybody wears undergarments, hence sustainable and ethical underclothing has the potential to make a significant contribution to a healthy world.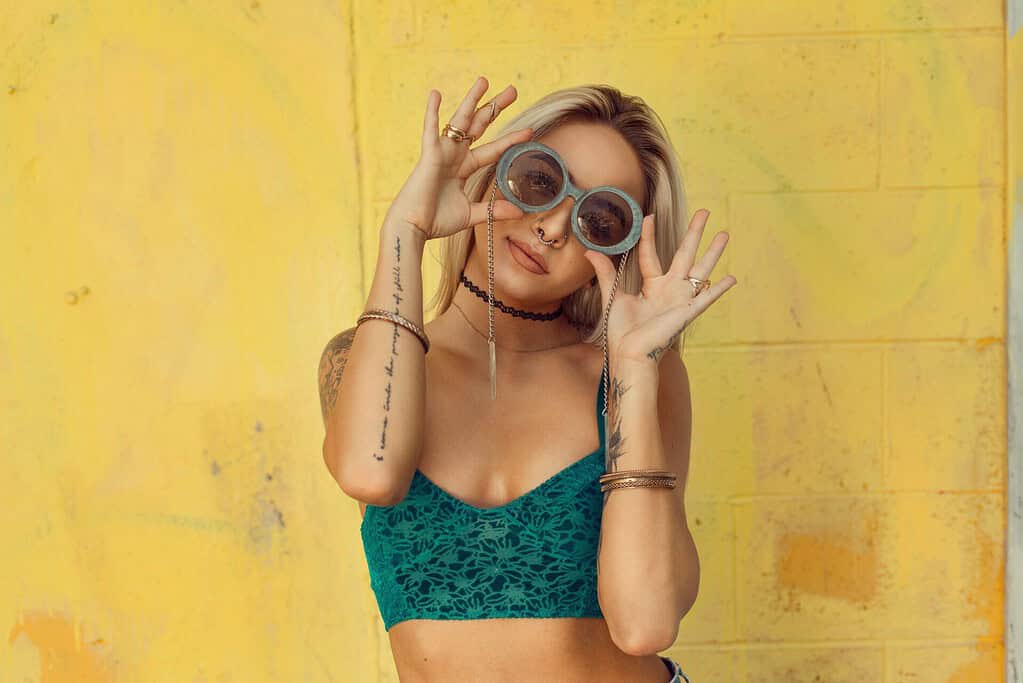 What makes Underwear Sustainable?
What should you look for in eco-friendly, sustainable underwear? There is an abundance of fabrics that make sustainable underwear. The most popular material is Organic cotton. You can also discover other organic fabrics such as Tencel, Bamboo, Silk, Hemp, recycled polyester, etc. These textiles have distinct qualities and also a different feel. Let's see:
Organic cotton
Organic cotton is grown without using toxic chemicals or fertilizers. The farming method preserves soil and reduces harmful effects on water sources around plantation sites. It has numerous advantages, is long-term sustainable, and improves the help of the environment.
Bamboo
Bamboo is a very eco-friendly and environmentally beneficial crop, and its fabric is obtained from collected plant fibres. The bamboo is harvested and processed and turned into cloth. The material is very soft, absorbent, and cuddly.
Recycled Polyester
Recycled polyester is created from plastic bottles that have been melted and recycled and is used to re-spin it into the new polyester fibre, which is eco-friendly. It's a fantastic method to keep plastic out of oceans.
Tencel
Using ecologically friendly procedures, Tencel is a natural fibre obtained from sustainable wood pulp such as eucalyptus, beech and birch trees. In general, this fibre is called lyocell. It is biodegradable and comes from natural sources, and is used in large amounts for clothing. Tencel is more breathable and very less susceptible to bacterial synthetics.
Hemp
This is a long-term crop utilized to make a wide range of eco-friendly goods. They take fewer areas to cultivate and generate more pulp. Hemp contributes to the environment by giving nutrients to the land. Organic hemp gets an "A" rating for sustainable fibre.
Important points to consider when shopping for Sustainable Underwear:
Eco-friendly Materials
Organic underwear uses responsibly sourced eco-friendly materials that are ethical and do not cause any negative impact on the planet or the environment.
Organic fabrics
Sustainable underwear use fabrics that are certified to be organic and do not have any environmental effects, and are grown without the use of any hazardous chemicals or fertilizers. These certifications are frequently listed with the products.
No waste
Unlike fast fashion products, the leftover sustainable fabric does not waste. Sustainable underwear brands use this stock and do not let it go to waste.
Zero pollution
Sustainable fashion looks to avoid using chemicals and harmful dyes to clean garments. With the goods, brands frequently display eco-friendly colours and printing.
Vegan
Not all sustainable underwear is vegan, but brands tend to show when they are. Look for vegan and cruelty-free fabric such as vegan wool, vegan leather, etc.
Fair Labor practices
The sustainable clothing industry aspires to recruit fairly compensated employees and provide a safe working environment. Organic underwear brands commonly mention the supply chain and how often they visit the manufacturing locations.
SUSTAINABLE UNDERWEAR BRANDS TO TAKE YOU THE EXTRA MILE IN GOING GREEN: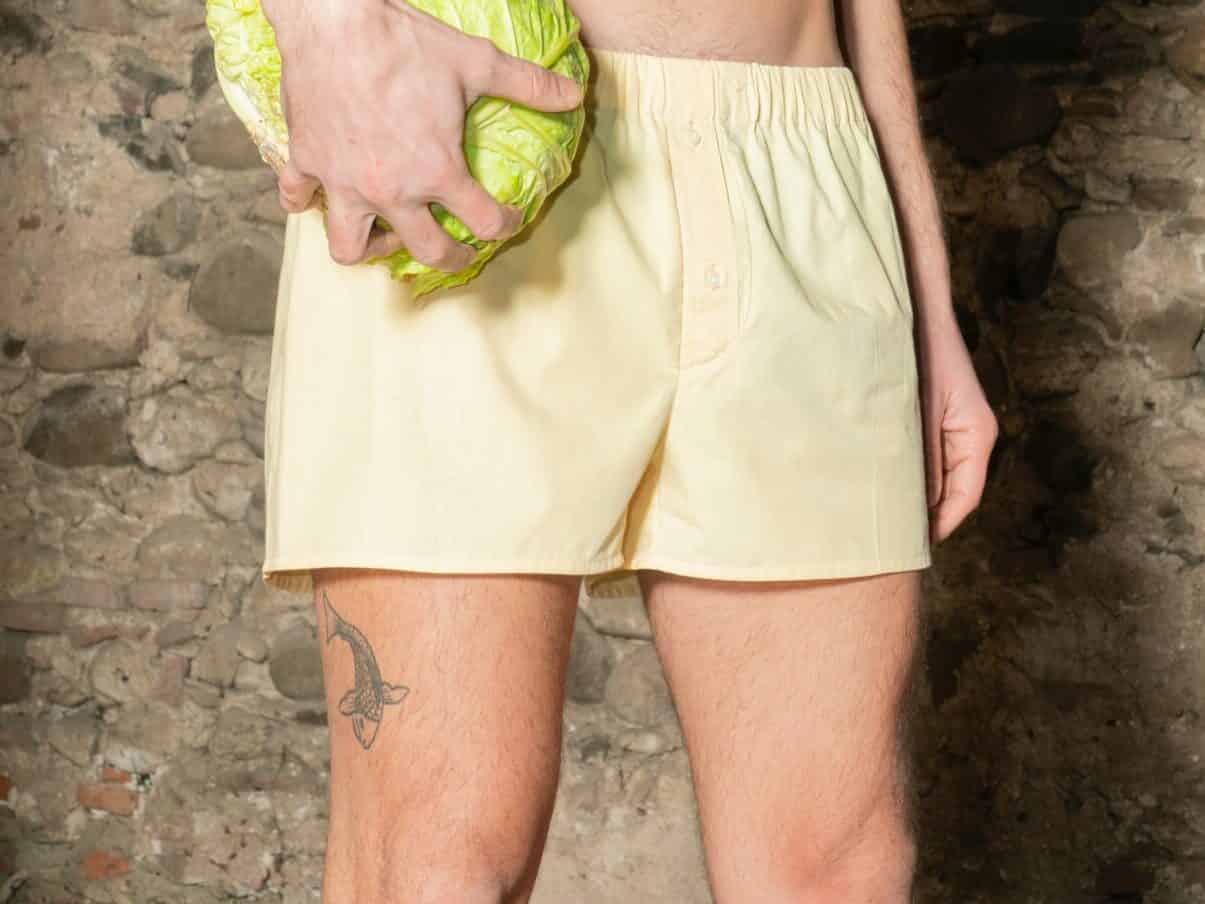 Some things are personal, and what you choose for underclothing is definitely one of them. We look for a product or a brand that makes us feel comfortable, sexy, and seductive.
There is a plethora of sustainable underwear brands that are looking out for the planet and its people. Created to make us feel fantastic and look brilliant, ranging from sustainable lingerie to classic briefs. These are products that are durable, conscious, and eco-friendly.
If you're wondering how you can play a part in making the planet healthier, check out a few of our favourite sustainable underwear brands:
Organic Basics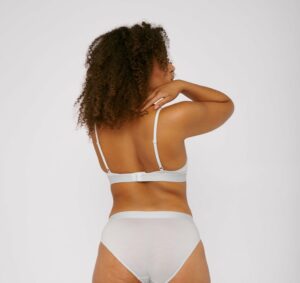 It's easy to go out and get a few pieces of underwear and keep wearing them until you can't, but it's not the same with organic basics. Organic Basics is a sustainable clothing brand that made its name with a campaign in 2014. It is mainly focused on basics and organic underwear for men and women, such as t-shirts, bras, underwear, etc. Their products are made in Europe and are GOTS certified.
Organic Basics take a long view of fashion, focusing on quality and craftsmanship while keeping sustainability in mind.
It uses eco-friendly materials, and the fabrics used in the products are high quality. Such as organic cotton used in making organic cotton underwear and other products. They also use renewable energy to reduce climate effects. Their products are not only good-looking, but they also last and only need washing occasionally.
Cosabella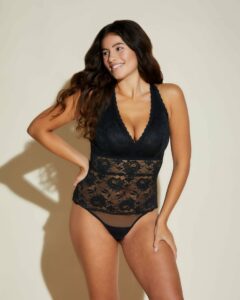 Cosabella is a family-owned business in Italy that has manufacturers handcrafted organic underwear and lingerie by local artists since its establishment in 1983, using renaissance-era techniques from mesh, lace-like fabrics. Cosabella offers more than 2000 styles in over 100 colours using natural dye directly from the Alps.
It is one of the best ethical underwear and lingerie brands. They are eco-friendly, and the collections include sustainable fabrics such as pre-consumer nylon, made from scraps of metal and are designed with delicacy.
Pact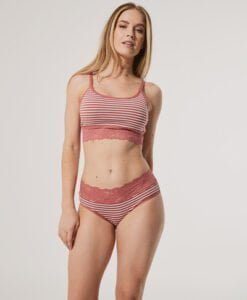 Pact is an organic underwear brand manufactured in India and was established in 2009. Pact's cotton basics are one of the best globally and make the world a better place. This organic brand makes a variety of products and is super comfortable. Pact is a great balance of ethics and affordability.
Their brand uses many eco-friendly materials, including GOTS cotton and is sustainably made. The organic cotton used by the company is toxic-free and requires 91 per cent less water than regular cotton. It also has a good environment rating.
Pact has partnered with Free Trade Certified factories to ensure that the production process is ethical. It encourages the customers to reduce climate effects when they put their products to use.
Knickey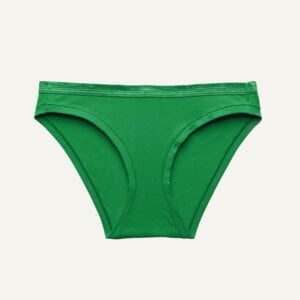 Knickey offers the best organic cotton underwear from certified organic cotton that makes it put the health of its audience and the planet first. Knickey is a recently launched organic underwear brand located in the United States that creates underwear from certified organic and sustainable materials. It uses certified organic cotton that is free from toxicity. The cotton used is GOTS certified. Knickey's environment and labour rating is 'great.'
Knickey is an ethical underwear brand and one of the most transparent companies. It makes products that are free from animal materials. It is the first brand to take back your garments once they're old enough to retire and are ready to get recycled and turned into new materials.
Everlane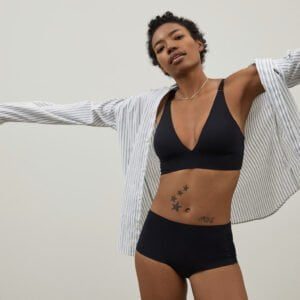 Everlane is a well-known brand due to its commitment to using post-consumer materials. The firm plans to remove plastic from its products by this year, and by 2023, it will only use organic cotton. It sells a wide range of products, including sustainable underwear. Their bra and panties are 87% recycled nylon and certified sustainable colours.
Everlane seeks to utilize the most eco-friendly materials and invests in innovative fabric developments to make sure we lower our carbon footprint.

Boody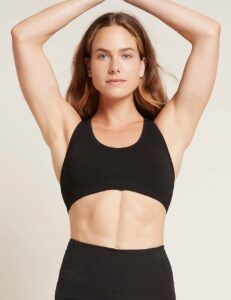 Boody is a sustainable and ethical underwear brand based in Sydney, Australia. The company uses sustainable, eco-friendly fabrics to support everyday lifestyles. Its products have been approved by Oeko-Tex Standard 100. They do not use animal products in their goods. All their products are PETA Vegan Approved and Certified.
Boody's products are manufactured in china, and it uses certified bamboo for sustainable undergarments with low-waste and ethical production processes. The breathability of this product is top-notch- it keeps you warm in winters and cools in summers.
It is also a member of '1% for the planet', a movement in which companies donate 1% of their revenue to environmental non-profits.
WAMA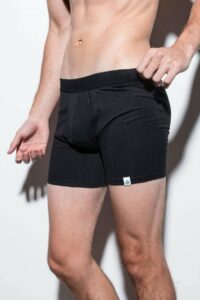 Wama is an organic underwear brand based in China. Its products are hemp made, organic and eco-friendly, and possess anti-bacterial and anti-odour properties. Hemp is very comfortable and gets softer after every wash.
Wama has partnered with small families who run organic farms and make comfortable and ethical garments. It also helps make the lives of its employees better through fair salaries and safe working conditions.
The environmental rating of WAMA is 'good.' It makes extensive use of sustainable products such as organic cotton and hemp. Its eco-friendly components reduce the quantity of wastewater, dyes and chemicals used in the manufacturing process.
Conclusion
When we talk about sustainable underwear, we can all admit that it can make our day, and all these aforementioned sustainable underwear brands are truly making a positive impact. With the use of innovative technologies and eco-friendly, sustainable materials, they make us feel good and don't compromise with our values.
Also, when you choose sustainable and organic undergarments, remember you're not only choosing underwear or a piece of clothing but also making an essential contribution to making yourself and the planet healthier.