Those of us with curly hair know for a fact that the perfect product can make or break our final look. Maintaining those luscious voluminous curls is easier said than done. But those of us with curly hair also know that the market is flooded with innumerable products guaranteeing us tangle-free, defined, and healthy curls. With such a vast variety of options, which product should one choose?
The problem with a lot of hair products is that they contain harmful damaging chemicals like sulfates and parabens. Curly hair is especially susceptible to damage which makes it even more pertinent for us to shift to natural products for curly hair.
The search for the perfect leave-ins, conditioners, gels, hair waxes, shampoos, and serums seems never-ending but don't worry! We are here to make your search much easier by rounding up some of the best natural hair care brands out there specifically focused on curly hair, some tips and tricks everyone should follow for the perfect coils, and also some useful information on identifying your curl type.
Types Of Curly Hair
The first step to curly hair care is figuring out your curl type. It is only after you do this can you find the best products suited for your curl pattern. Your hair shape, whether it be completely straight or extremely coily all depends on your hair follicle. The hair pattern depends on the shape of the follicle as well as how the hair emerges from the follicle. These factors determine the curl pattern, shape, and texture.
Hair follicles also come in different shapes and sizes. For instance, straight hair comes out of round follicles whereas curly and wavy hair emerges from oval and twisted oval follicles. Also, the larger your hair follicles, the thicker your hair will be. Finally, yet another factor is the chemical bonds present in your hair. Hair is made of cysteine which is a sulfur-containing amino acid. In straight hair, these cysteine groups are spread apart and do not interact but in curly hair, they are closer and bond among themselves creating tension and causing curling.
The L'oreal Institute For Ethnic Hair And Skin Research conducted a study in order to classify curly hair by organizing hair shapes into eight types on the basis of data collected from 2,449 subjects from 22 different countries. On the basis of curl diameter and curl index, a number of waves, and twists on each participant's hair, a system was created in which each hair type was assigned a number between 1-4. Curl index refers to the ratio of the stretched length of hair to its length at rest. The higher the number (from 1 to 4), the tighter your coils and the curlier your hair.
So now, it is time to pluck out a wet strand of hair and place it on a towel to air dry and let it curl up naturally. Look at it carefully and try to classify your curl type. Bear in mind, that your strands may curl differently so you may have hair locks that have different classifications. We will go in-depth into classifications starting from 2 as 1 encompasses straight hair.
TYPE 2
Type 2 consists of wavy hair which looks pin straight when wet and then curls up slightly into waves when dried. This hair can be anywhere from barely noticeable soft beachy waves to hair almost passing as curly. To care for 2A hair, remember to keep it constantly nourished while also preserving volume so it can move freely. Don't use too much product as you will lose volume and apply them very delicately.
To make it even easier for you to identify your hair type, we provide you with some celebrities with the same hair type. So, if you think you have similar hair, that's what your curl pattern is like.
2A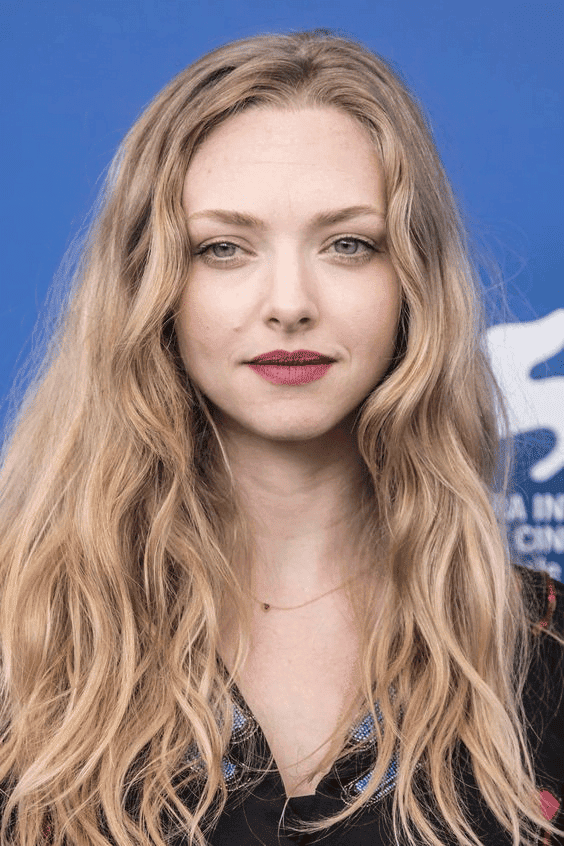 This type of hair looks straight at the top growing mostly straight from the crown and then gently creases and curls at the end. They look like slight diversions from straight lines. They are easy to look after, detangle and comb and require minimal styling effort. The products to look out for are shampoos and conditioners that add volume and let your hair air dry!
2B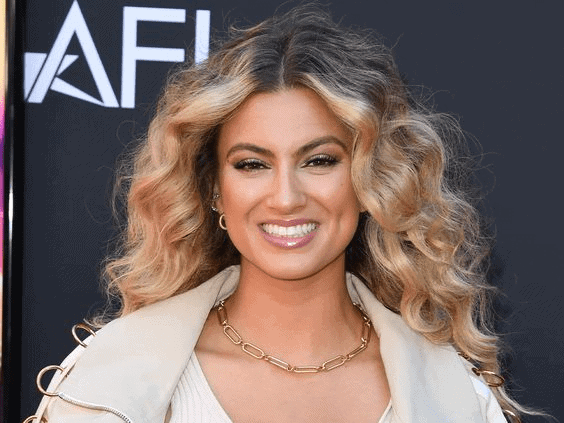 This type of hair grows straight right at the beginning but S-shaped waves start forming at the crown. This type is what one may call beachy waves. Find products that keep your hair bouncy and tangle-free. This hair can even get a little frizzy so a small dollop of leave-in conditioner is perfect for humid days.
2C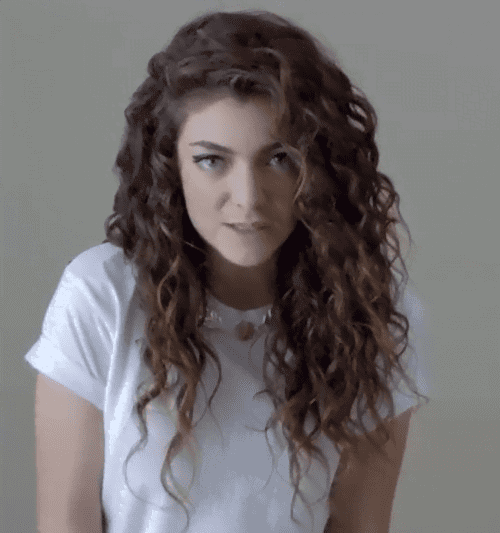 2C hair borders between wavy and curly. What sets 2-V apart from type 3 hair is the fact that it does not form springs. This hair type looks like small to medium-sized S shapes growing right from the root and are the most prone to frizz out of all wavy hair types. Leave-in conditioners and serums go a long way in preventing frizz and maintaining waves.
TYPE 3
This curl type is the most versatile and consists of springs and corkscrews. When this type of hair is wet, the curls look like waves but as the hair dries, the waves transform into swirls and springs. Each strand has a unique shape. The ideal products for this hair are products formulated to preserve curl shapes and prevent frizz.
3A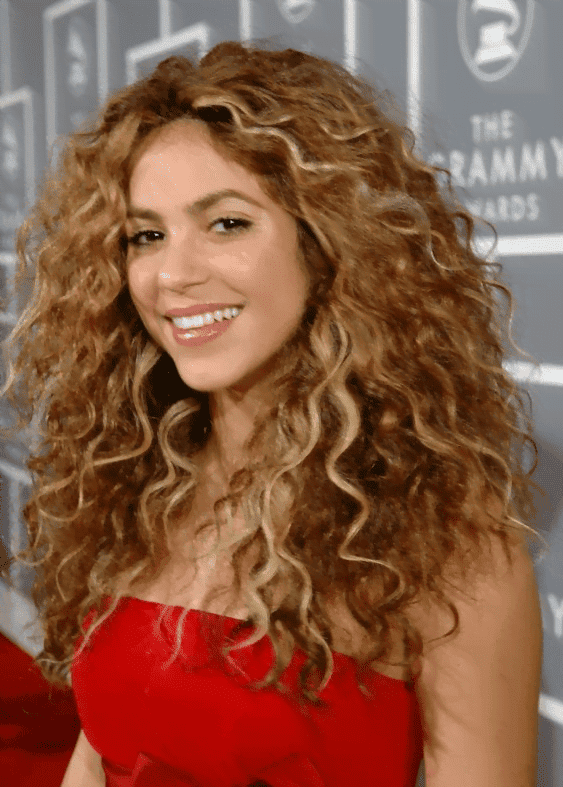 These types of curls have large diameters and gently roll down from the crown. This hair is usually not coarse as the curves tend to be soft and the springs are bouncy even when minimal styling products are used. The best type of product for them is light styling creams.
3B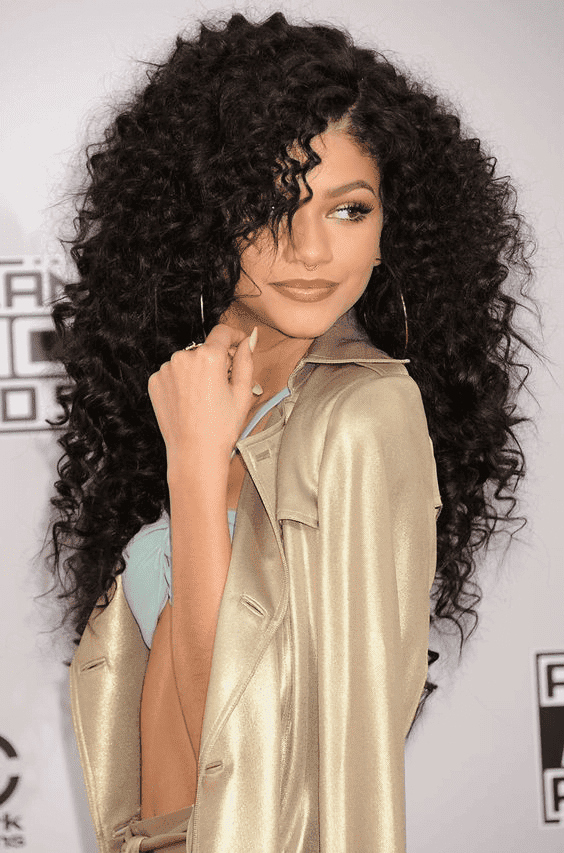 3B hair consists of well-defined medium-sized springs and corkscrews. This type of hair is extremely voluminous due to the fullness created by each spiral but this type of hair is very vulnerable to frizz and breakage.
The shape and health of the curls also depend on the drying method used. Air drying or tying up one's hair in a t-shirt to dry are the best methods. Hair oils and serums are definitely the go-to products in order to retain shine and luster.
3C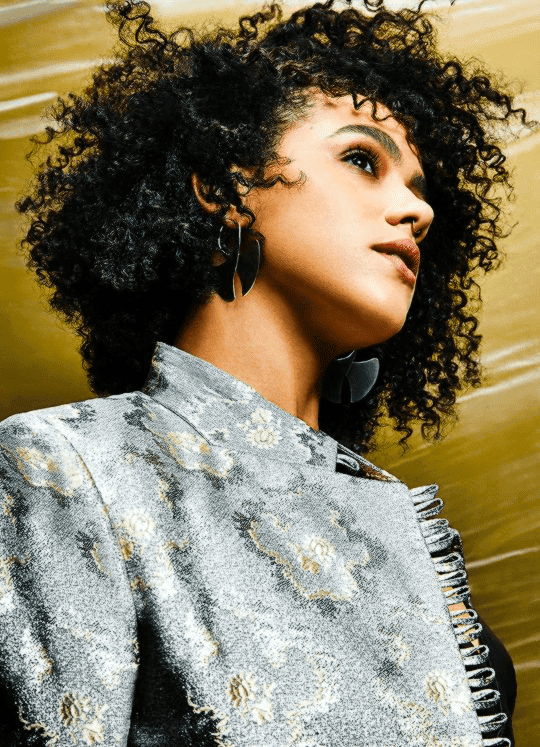 3C type hair is similar to 3B but the springs and curls are more tightly packed and vary from precisely defined to loose helixes. The best method is to use a detangling comb when the hair is wet and detangle from the tip to the root instead of the opposite. It is best to use gentle cleansing shampoos and a higher amount of conditioning products to reduce damage and maintain curls.
TYPE 4
Type 4 hair has a kinky/coily curl pattern which either looks zigzag and doesn't twist around itself or is tightly wound s-shaped curls. This type of hair is associated with a lot of shrinkages so to better assess one's curl type it is better to examine it when it's wet.
4A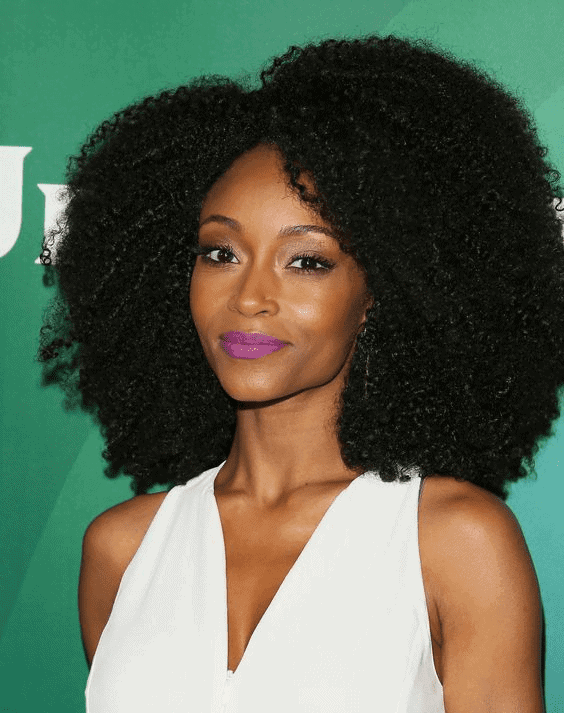 4-A type curls consist of small distinctively S-shaped curls that look like loops and tight rings. The best hair care routine for this type is to use rich moisturizing shampoos and conditioners and pat dry hair as using too much force damages the curls. Hair creams and oils will keep the ringlets bouncy and plush and also prevent frizz.
4B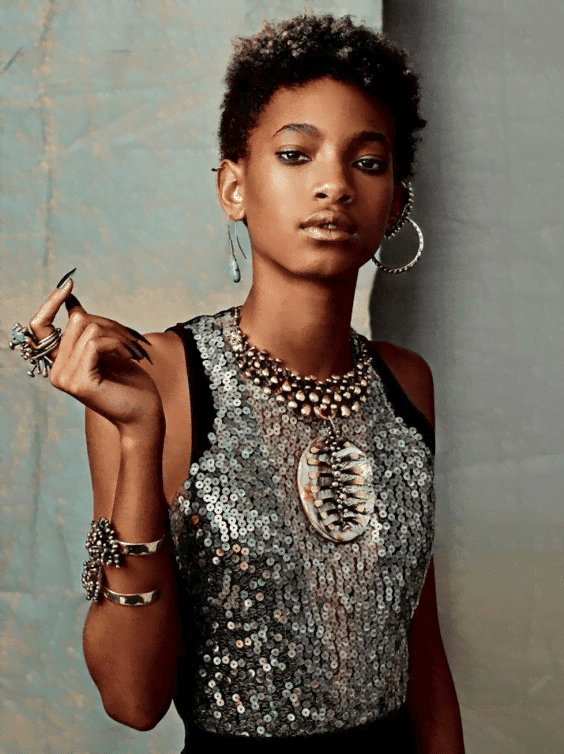 Type 4B unlike 4A has tiny zig-zag curls and is accompanied by some s-shaped coils too. This hair type is diverse and can take a range of products from gentle to rich. Conditioning Is very important both while showering and after.
This hair is very vulnerable when wet so it must be conditioned properly before styling. Leave-in conditioners are a must an can be applied both on damp and dry hair.
4C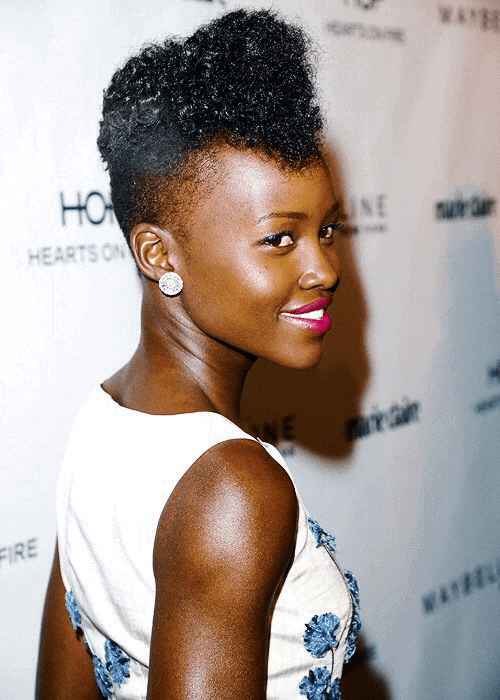 Finally, 4C hair is tightly coiled strands with a very tight zig-zag pattern. This hair type is the most fragile and prone to breakage. Moisturising it constantly is crucial. Deep conditioning and hot oil treatments once a week can do wonders to this type of hair.
Detangle and separate hair strands while applying hot oil to ensure even distribution and sleep on silk pillowcases to give further protection.
How To Care For Curly Hair
Now that we have figured out our hair types, it is time to set a routine for those luscious curls. While your curl type determines what the best routine is for you, still there are some basic tips that everyone with curly hair can benefit from.
Use only natural shampoos and conditioners that do not contain sulfates and parabens. Straight hair can still take these chemicals but curly hair is way more sensitive and this will cause damage over the long run.
Focus the shampoo on your crown. It is not necessary to apply shampoo on your strands as shampoo will run down your crown and cleanse all your locks. This is to prevent the drying up of the hair. Instead, focus the conditioner on your strands.
Leave-in conditioners, serums, oils, and styling creams and gels are your best friends. While it is not necessary to use all of these products, it takes a lot of trial and error to determine exactly which products are suitable for your hair.
Sleep using a silk bonnet or on silk pillowcases to retain moisture and prevent extra friction from damaging your curls.
Hot oils like coconut oil and deep conditioners are crucial at least once a week to keep your locks healthy.
Avoid using heat to style as it is difficult to rejuvenate your curls after that.
Let your hair breathe at least one week every month. Cleanse your hair with a cleaning shampoo and don't use any products for that week. Give your hair a much-needed break.
If you arent aware of the Curly Girl Method and the sequence in which products should be applied, we recommend using the products in the following order:
Shampoo
Masks or Deep conditioners or hot oils
Conditioner
Leave-in creams or conditioners
Hair mousse
Hair serums and oils
Hair sprays or hair gels
Best natural products for curly hair
Using hair products with toxic ingredients can be extremely damaging. It is important to be conscious of the products we use on our hair. I am sure you have come across several articles and tutorials on the Curly Girl Method and CGM can seem daunting at first. Don't worry. You don't need to necessarily follow each and every step in the CGM routine. Instead, try incorporating some of these amazing natural products for curly hair that we 100% recommend.
Innersense Organic Beauty Hydrating Cream Conditioner
Curly hair can prove to be a nightmare when dry and frizzy. For an instant moisture boost try out this cream conditioner for luscious luxurious locks. This conditioner contains natural ingredients like organic monoi oil and aloe vera that help in controlling frizz, and smooth cuticles, and strengthen hair follicles. It also contains orange flower oil for a shiny look.
SheaMoisture Coconut + Hibiscus Curl & Shine Shampoo
Beware. The wrong shampoo can most definitely end up making your beautiful curly hair brittle, damaged, and frizzy. Curly hair dries out easily so it is crucial to constantly rehydrate one's curls. This Coconut and Hibiscus Curl and Shine Shampoo is absolutely perfect for your locks as it contains nourishing ingredients like coconut oil, shea butter, essential oils, and much more all working to moisturize your hair and heal damaged curls.
Briogeo Don't Despair, Repair Deep Conditioning Mask
I can't quite emphasize just how beneficial deep conditioning is to your curls and the Briogeo Don't Despair, Repair Deep Conditioning Mask is just the right product for all curl types. It contains rosehip, sweet almond, argan oils, vitamin B5, and biotin which revitalizes damaged dry hair and prevents further damage.
Alaffia Beautiful Curls Curl Defining Gel
Alaffia products are ethical, handmade, and clean. The Alaffia Beautiful Curls Curl Defining Gel is made of unrefined shea butter from cooperatives in West Africa, virgin coconut oil, castor oil, and herbal extracts. This product controls and enhances your curls and coils. The natural ingredients and vitamins improve shine and also reduce frizz.
Terra Beauty Bars Curl+ Scalp Detox Scrub
The Terra Beauty Bars Curl+ Scalp Detox Scrub is sulfate-free and crafted with Brazilian capuaçu butter from Amazon, andidroba seeds, vitamins, and apricot seeds that gently cleanse, detox, nourish and balance curly hair scalps. This detox scrub is completely vegan and crafted specially for curly hair.
Rahua Control Cream Curl Styler
Cream stylers are the best addition to your hair care routine. Rahua Control Cream Curl Styler uses plant-based ingredients that nourish your locks, hold them in place and yet leave your curls soft and touchable instead of greasy. This product is made of shea butter and molasses.
Seed Phytonutrients Anti-Frizz Smoothing Cream
Don't you hate when those pesky flyaways ruin your perfect hairdos? Seed Phytonutrients Anti-Frizz Smoothing Cream helps you control flyaways and define curls. It contains soothing jojoba oil, rich shea butter, guar beans, orange flowers, and refreshing parsley. These ingredients enhance shape, give a glossy look to your locks, prevent damage from heat and humidity and add a soft, botanical aroma.
Recommended Natural Brands For Curly Hair
Additionally, you may also look into some of these brands to find the perfect products for you!
Prose
Prose is a natural, cruelty-free, vegan, gluten-free, silicone, and fragrance-free brand that is known for its customized curl creams. The brand makes customized unique products for everyone as everyone has specific needs which require specific solutions and formulas. The custom curl cream includes a curated list of ingredients that are natural and sustainable. These include Pequi and argan oils, lilac extract, arginine, etc.
Shaz & Kiks
Shaz & Kiks is also cruelty-free, vegan, contains responsibly sourced ingredients, and is moreover plastic neutral. This company was started by two sisters and is completely dedicated to creating nourishing and holistic hair-care routines. Their products contain organic Indian Ayurvedic herbs, oils, flowers, and their shampoos are 90% derived from plants with safe natural derivatives making up the rest.
Oyin Handmade
Oyin Handmade is natural, cruelty-free, and vegan friendly. It is named after the Yoruba word for honey and is a family-owned haircare brand aimed at highly textured hair types. While a number of their products contain honey, there is also a fair amount of vegan options available. All their products are paraben, silicone, and sulfate-free.
Ceremonia
Ceremonia boasts of being rooted in Latinx heritage and is clean haircare. A common problem faced by POC is a lack of accessible and effective products for their hair textures. The founder of Ceremonia recognized this problem and created formulas infused with Latin ingredients like guava and Babassu oil. Ceremonia products will help you tackle frizz, damage, dry scalp, and much much more.
Now that you have the A to Zs on curly hair care, start your transformational journey ASAP and turn those dull frizzy locks into luscious gorgeous curls! Natural products for curly hair are a must. Check out all these amazing brands and find the perfect product for you.