Moisturizers are like an elixir to our faces keeping them soft, supple, and soothing our skin 24/7. We use them during our morning as well as night routines. Since we put it on our faces so often, we need to be more careful about the kind of ingredients they contain. We absolutely recommend switching to natural face moisturizers for beautiful and glowing skin devoid of any rashes, irritation, and dryness.
The best natural face moisturizers improve skin health with calming plant-based actives and ingredients including hyaluronic acid, niacinamide, squalane, shea butter, and oils. Let's look into what exactly the benefits of using an organic face moisturizer are, how exactly to choose the best one for you, and look into some of the best recommendations out there with this natural moisturizer 101!
Why Use Natural Organic Moisturizers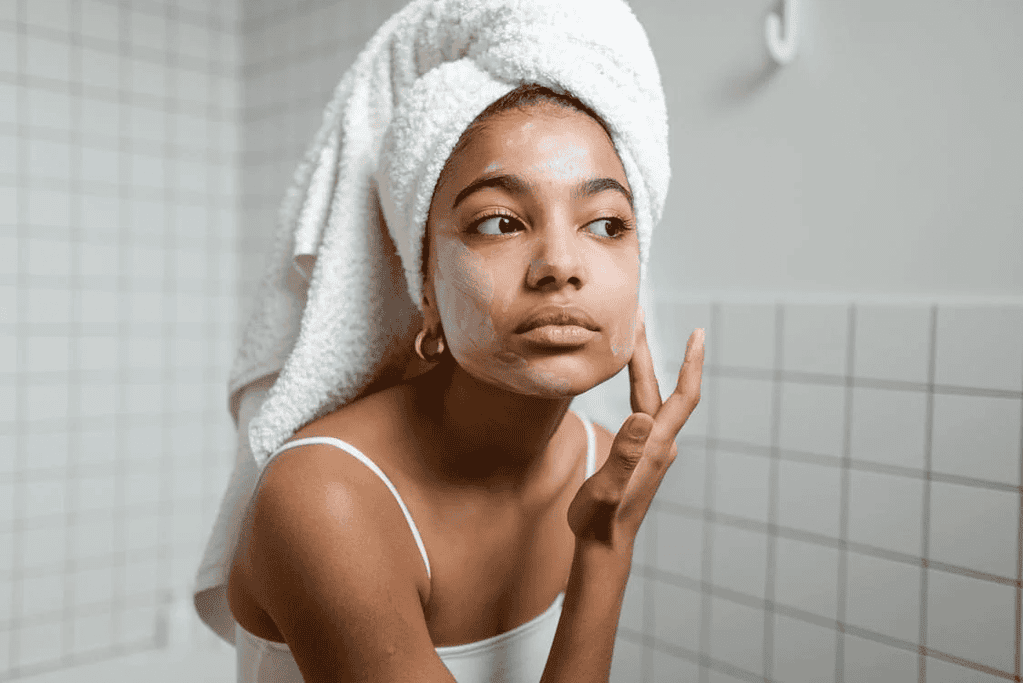 It is definitely better to use ingredients that are generally regarded as safe on your face as our skin absorbs almost anything applied to it. Ingredients like chemical fertilizers, antibiotics, hormones, parabens, sulfates, and GMOs tend to be found in moisturizers which may even be damaging to your skin. On the other hand, natural organic moisturizers will contain ingredients like plant extracts, plant oils, resins, and more.
It is even better to go for organic moisturizers instead of just being "natural" as they can still include ingredients from farms that use chemical fertilizers and pesticides. Natural organic moisturizers will be made purely from ingredients grown on organic farms. This is extremely beneficial as it leads to a guarantee that your products are safe to use due to extra regulation. Most countries, including the USA, regulate the phrase "organic" so you can tell that organic products include exactly what they say they do.
Moreover, organic products are also good for the environment! They protect biodiversity as they do not include chemical pesticides which are harmful to the wildlife and flora. They are not toxic and polluting as products labeled as organic need to either preserve or improve the quality of land or air in the area in which they are grown. Finally, organic components are biodegradable and do not build up in the environment.
How To Choose The Best Natural Face Moisturizer
The first and foremost step in order to choose the best natural face moisturizer for you is to determine your skin type. Different skin types will have different moisturizers targetted at them in order to deal with specific concerns.
Dry Skin: Dry skin requires heavier moisturizers which are either oil based or plant butter based.
Oily Skin: Oily skin requires lighter moisturizers that are water based.
Sensitive Skin: Sensitive skin is prone to damage and rashes and requires soothing ingredients like aloe vera that won't be harsh on the skin.
Normal Skin: Normal skin cannot really be categorised into either oily or dry and ideally requires lighter water based moisturizers.
Now that you have determined your skin type, the next step is to look into the ingredients inside your moisturizers. Ensure that your moisturizer is fragrance-free. Typically, a product is described as being fragrance-free if no perfumes have been incorporated. Even items that claim to be fragrance-free occasionally include fragrances. It's possible that a natural component or essential oil serving as a scent is not specifically mentioned. Many scents are synthetic and contain toxins that may cause allergic responses and skin problems.
Try to look for moisturizers that claim to be Non-comedogenic as they are oil free and non clogging. They will break down the excess oil in your skin while keeping them moisturized.
Finally, try to look for products labeled as "100 percent organic". Just organic products need to contain only 95% of certified organic ingredients while products labeled as "made with organic products" need to contain only 70% organic products. Companies often use this tactic in an attempt to greenwash. A lot of times they use natural and organic interchangeably to exploit consumers so we need to be mindful of this and check the labels for the exact ingredients contained within.
Best Natural Face Moisturizers
Keeping all the above points in mind can also prove to be a Herculean task. Don't worry! We can make your task easier by narrowing down some of our favorite organic face moisturizers. All you need to do is find the ones that match your skin type and buy a sample ASAP!
Cocoon Rosey Cheeks Facial Cream
Tata Harper Hyaluronic Gel Moisturizer
BKIND Superfruit Face Moisturzier
WELEDA Sensitive Care Facial Lotion
Eco Roots Vegan Body Cream
Alpyn Beauty PlantGenius Melt Moisturizer
100% Pure Restorative Sea Culture Extra Riche Créme
Cocokind Texture Smoothing Cream
One Love Organics Skin Savior Balm
Osmia Purely Simple Face Cream
Prima The Afterglow 4D Hyaluronic Acid & Vegan Collagen Cream 500mg CBD