Moisturizers are like an elixir to our faces keeping them soft, supple, and soothing our skin 24/7. We use them during our morning as well as night routines. Since we put it on our faces so often, we need to be more careful about the kind of ingredients they contain. We absolutely recommend switching to natural face moisturizers for beautiful and glowing skin devoid of any rashes, irritation, and dryness.
The best natural face moisturizers improve skin health with calming plant-based actives and ingredients including hyaluronic acid, niacinamide, squalane, shea butter, and oils. Let's look into what exactly the benefits of using an organic face moisturizer are, how exactly to choose the best one for you, and look into some of the best recommendations out there with this natural moisturizer 101!
Why Use Natural Organic Moisturizers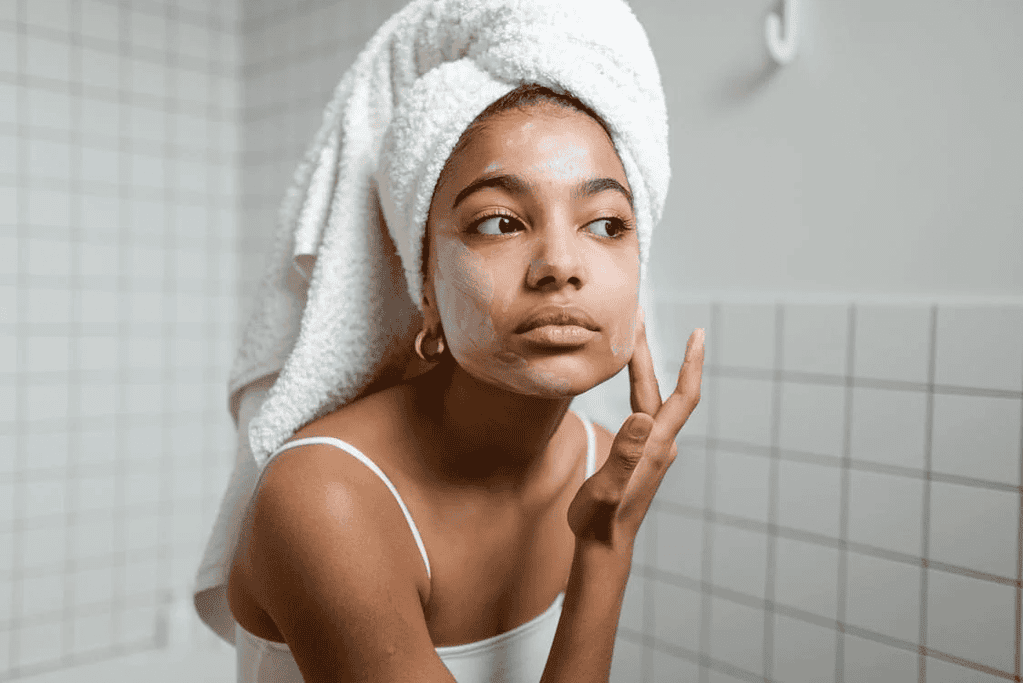 It is definitely better to use ingredients that are generally regarded as safe on your face as our skin absorbs almost anything applied to it. Ingredients like chemical fertilizers, antibiotics, hormones, parabens, sulfates, and GMOs tend to be found in moisturizers which may even be damaging to your skin. On the other hand, natural organic moisturizers will contain ingredients like plant extracts, plant oils, resins, and more.
It is even better to go for organic moisturizers instead of just being "natural" as they can still include ingredients from farms that use chemical fertilizers and pesticides. Natural organic moisturizers will be made purely from ingredients grown on organic farms. This is extremely beneficial as it leads to a guarantee that your products are safe to use due to extra regulation. Most countries, including the USA, regulate the phrase "organic" so you can tell that organic products include exactly what they say they do.
Moreover, organic products are also good for the environment! They protect biodiversity as they do not include chemical pesticides which are harmful to the wildlife and flora. They are not toxic and polluting as products labeled as organic need to either preserve or improve the quality of land or air in the area in which they are grown. Finally, organic components are biodegradable and do not build up in the environment.
How To Choose The Best Natural Face Moisturizer
The first and foremost step in order to choose the best natural face moisturizer for you is to determine your skin type. Different skin types will have different moisturizers targetted at them in order to deal with specific concerns.
Dry Skin: Dry skin requires heavier moisturizers which are either oil based or plant butter based.
Oily Skin: Oily skin requires lighter moisturizers that are water based.
Sensitive Skin: Sensitive skin is prone to damage and rashes and requires soothing ingredients like aloe vera that won't be harsh on the skin.
Normal Skin: Normal skin cannot really be categorised into either oily or dry and ideally requires lighter water based moisturizers.
Now that you have determined your skin type, the next step is to look into the ingredients inside your moisturizers. Ensure that your moisturizer is fragrance-free. Typically, a product is described as being fragrance-free if no perfumes have been incorporated. Even items that claim to be fragrance-free occasionally include fragrances. It's possible that a natural component or essential oil serving as a scent is not specifically mentioned. Many scents are synthetic and contain toxins that may cause allergic responses and skin problems.
Try to look for moisturizers that claim to be Non-comedogenic as they are oil free and non clogging. They will break down the excess oil in your skin while keeping them moisturized.
Finally, try to look for products labeled as "100 percent organic". Just organic products need to contain only 95% of certified organic ingredients while products labeled as "made with organic products" need to contain only 70% organic products. Companies often use this tactic in an attempt to greenwash. A lot of times they use natural and organic interchangeably to exploit consumers so we need to be mindful of this and check the labels for the exact ingredients contained within.
Best Natural Face Moisturizers
Keeping all the above points in mind can also prove to be a Herculean task. Don't worry! We can make your task easier by narrowing down some of our favorite organic face moisturizers. All you need to do is find the ones that match your skin type and buy a sample ASAP!
Cocoon Rosey Cheeks Facial Cream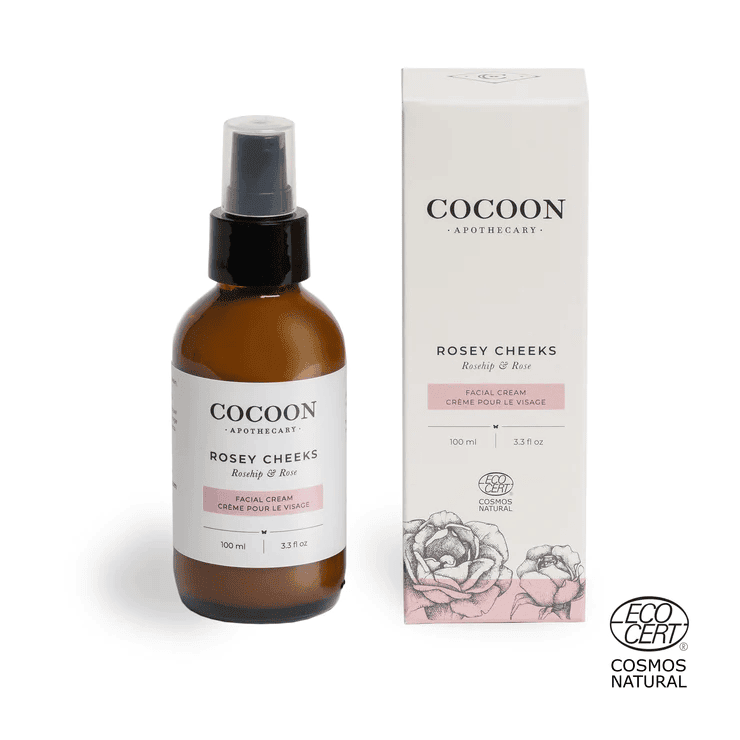 Undoubtedly one of the finest organic face moisturizers for dry skin is Cocoon's Rosey Cheeks Facial Cream. A nourishing face cream that uses nature's healing powers to nourish, soothe, and renew skin, Rosey Cheeks Facial Cream is made with organic oils that have been specifically picked for their amazing capacity to maintain beautiful, firm, and smooth skin. Use this non-greasy solution day or night since it absorbs well into the skin.
The key ingredients in this moisturizer are rosehip oil which contains soothing essential fatty acids and has an anti0ageing beta carotene formula. Avocado oil helps with collagen production as it comprises nourishing oleic and palmitoleic acids as well as antioxidants and phytosterols. Finally, shea butter helps moisturize and protect the skin.
The benefits of this natural moisturizer for face includes young-looking skin, elasticity and improved texture of the skin, matte finish that hydrates the skin the whole day, and protection from environmental stressors.
Image: Cocoon Apothecary
Tata Harper Hyaluronic Gel Moisturizer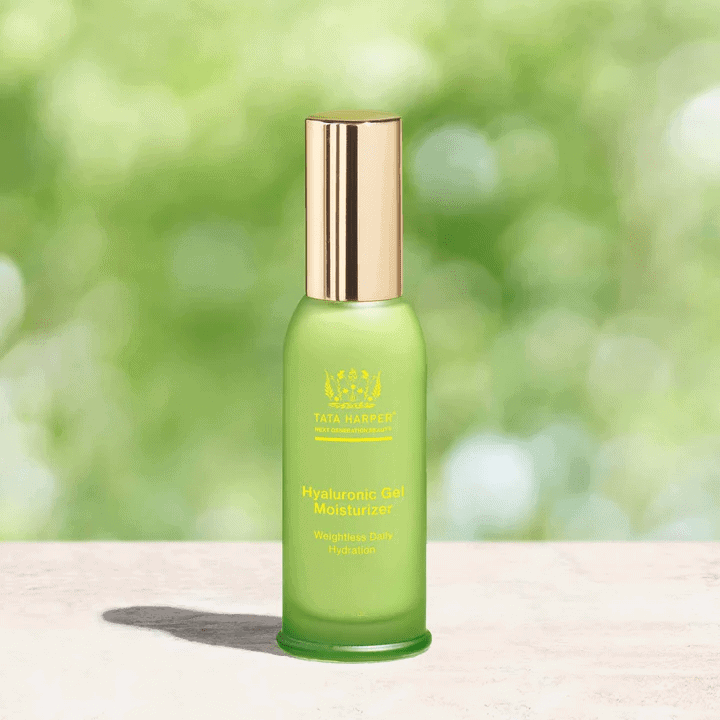 For oily and mixed skin types, Tata Harper Hyaluronic Gel Moisturizer is the best moisturizer for face. The gel water technology used in this product particularly replenishes and restores the moisture levels of the skin. This natural moisturizer is light and gentle, and it can be applied every day. formulated with potent antioxidants that prevent free radical damage and might perhaps even out skin tone. contains ten sources of antioxidants and fourteen sources of hydration.
Image: Credo
BKIND Superfruit Face Moisturzier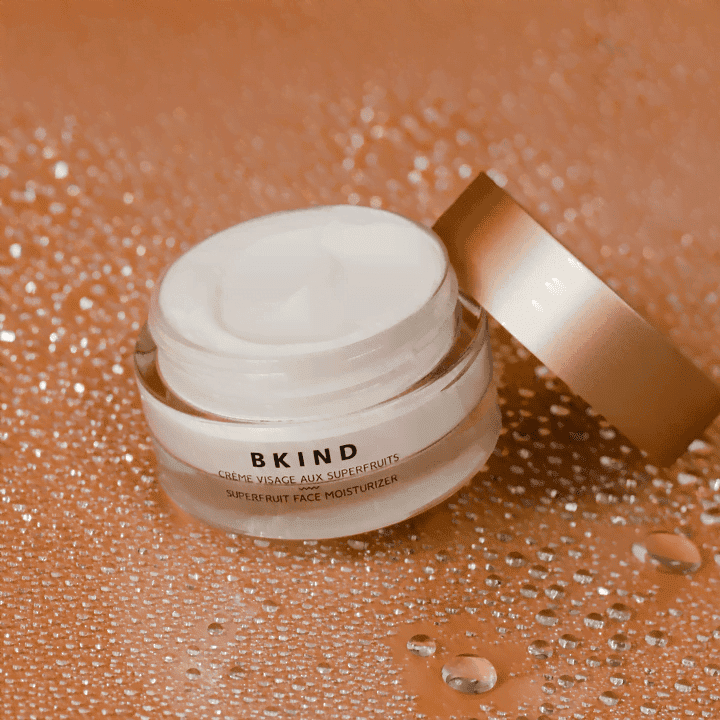 For mature and dry skin, this moisturizer is a must-have organic skincare product. Your skin requires a thick, indulgent face cream with potent natural ingredients if you want it to be deeply hydrated, radiant, and healthy. The Superfruit Face Moisturizer, which is made from grapefruit and apple fruit water, is loaded with vitamins and antioxidants.
Additionally, it contains mango butter, apricot oil, and pomegranate seed oil; when combined, these potent natural components will offer amazing hydration and enhance skin suppleness. Thanks to Bakuchiol, a natural ingredient that functions as a retinol substitute, this hydrating face cream will also shield your skin from blemishes, delay the signs of age, and leave it glowing.
This cream will enchant your senses with its subtle and energizing fruity aroma since it is infused with cucumber, melon, and passion fruit extracts.
Image: BKIND
WELEDA Sensitive Care Facial Lotion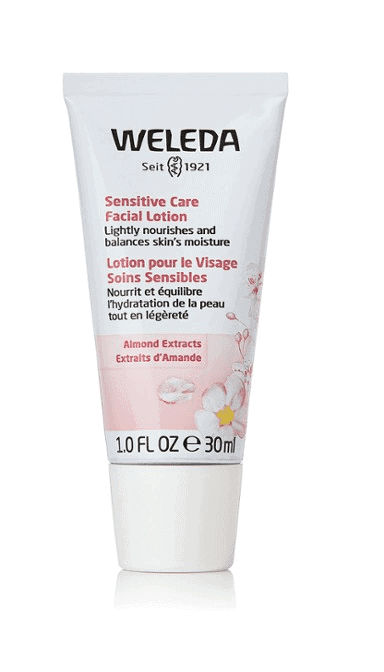 Heat, cold, air conditioning, and occasionally even a spicy dinner or a late-night can cause sensitive skin to respond. Almond oil, which Weleda extracts from reliable sources for this ultra-light lotion to calm sensitive, mixed, and dry skin, is nature's remedy. It is a quickly absorbed, extremely skin-friendly oil. It is a soothing balm for sensitive skin with high-quality ingredients.
We 100% recommend this organic skincare product for those of you with sensitive skin as it rapidly absorbs and balances the moisture levels in the skin leaving skin feeling silky and pampered.
Image: WELEDA
Eco Roots Vegan Body Cream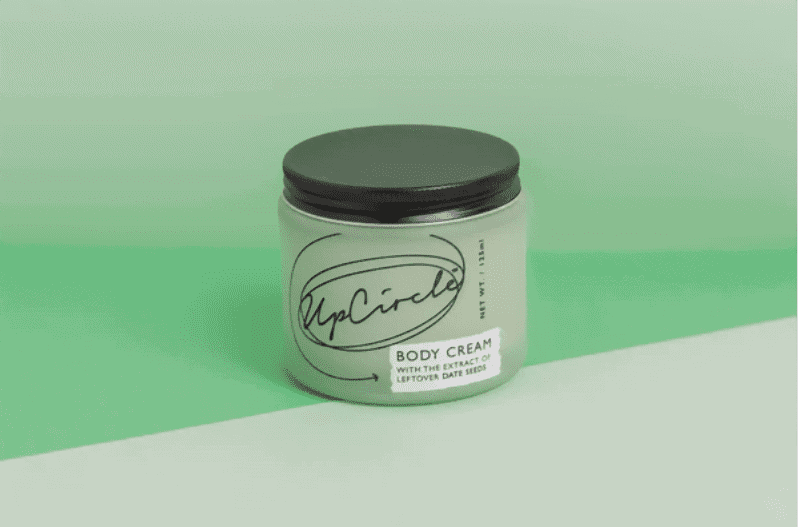 Use the Vegan Body Cream to nourish your skin from head to toe. Using a combination of soothing ingredients, this ultra-hydrating, super-rich body lotion aids in nourishing and protecting the skin.
Shea butter, linseed, olive oil, and the anti-inflammatory extract from leftover date seeds, a by-product of date cultivation, are the main ingredients in this organic body lotion. All skin types may use this nourishing organic body lotion because of its quick absorption and non-greasy finish. This natural body lotion is packaged in a glass jar with an aluminum cover that is completely recyclable and upcyclable and contains zero plastic at all.
Image: Eco Roots
Alpyn Beauty PlantGenius Melt Moisturizer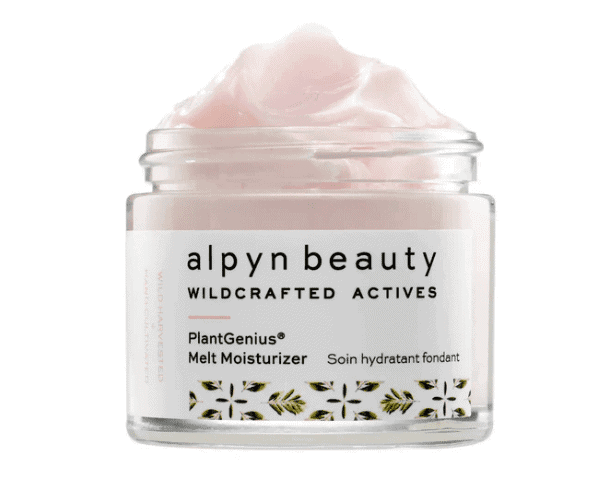 This ultra-hydrating, weightless natural moisturizer for face quickly melts into the skin to give it a radiant, young appearance. This multifunctional cream leaves skin feeling plump and velvety smooth and contains bakuchiol to reduce the signs of aging, ceramides, and squalane to replace moisture, vitamin C to encourage bright skin, and wild actives to nourish.
What's more, the company donates one percent of sales from each transaction to environmental organizations.
Image: The Detox Market
100% Pure Restorative Sea Culture Extra Riche Créme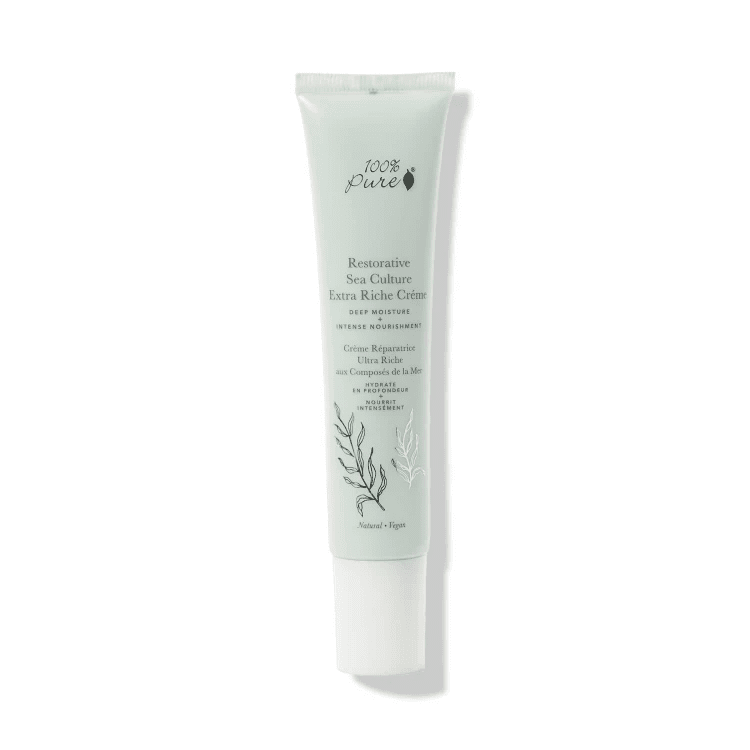 The luscious 100 percent Pure Restorative Super Riche cream will immerse your skin with intense nourishment and moisture. It contains vitamins, moisturizing seaweed polysaccharides, and minerals from the sea that are rich in nutrients. Particularly for those with dry skin, this mixture will leave you with radiant skin.
Your skin will be moisturized, firmer, smoother, and clearer after using this natural face cream. It doesn't feel greasy, and makeup applies well on top of it. Since the cream is organic and vegan, no people, animals, or plants were injured in the production of the moisturizer.
The company is dedicated to making the healthiest goods. With every transaction, the company contributes a bowl of vegan sustainable dog chow to a dog shelter in China since its primary concerns are environmental sustainability, compassion, and kindness.
Image: 100percentpure.com
Cocokind Texture Smoothing Cream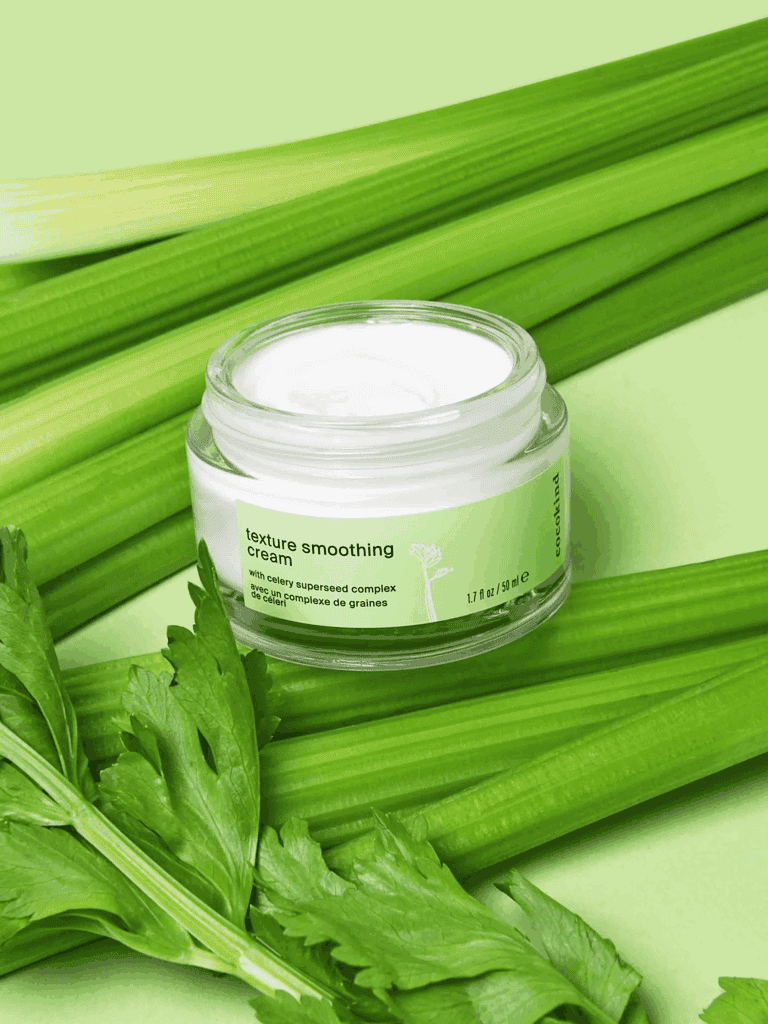 The finest organic moisturizer for those with dry, rough spots is Cocokind texture smoothing cream. Celery superseed complex, a blend of flax and celery, and plant-based components are used to make the cream. Your skin will quickly recover thanks to this formula, which will also shrink enlarged pores.
Tsubaki seed oil, a naturally occurring source of antioxidants, fatty acids, and vitamins, is one of the additional components. This oil helps protect the skin from oxidative stress while reducing the appearance of fine lines and wrinkles. Additionally, it includes squalane, a natural moisturizer that hydrates and aids in retaining moisture.
This cream is hydrating, light, and nutrient-rich. It provides all-day hydration while enhancing skin tone, and controlling shine, texture, and firmness. Additionally, it will leave your skin with a satin-like feel.
Image: Cocokind
One Love Organics Skin Savior Balm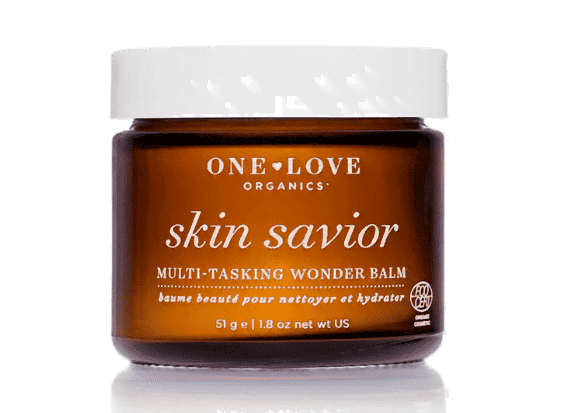 One Love Organics is a company dedicated to assisting women in finding a beauty regime that they like and in developing beauty products they can rely on. Additionally, the business has received certification from Ecocert, COSMOS, Leaping Bunny, and Green America.
One Love Organics Skin Savior Balm is a top natural moisturizer and has won the Eco-Beauty Award too. While cleaning and brightening your skin, this moisturizer also takes off makeup and grime without removing any natural oils.
The mix of butter, acids, jojoba, and coconut oils in the balm, which is certified natural and organic, will treat almost any skin problem you may have. This miraculous cream's many uses include being a moisturizer, makeup remover, face mask, and day or night cream.
Image: One Love Organics
Osmia Purely Simple Face Cream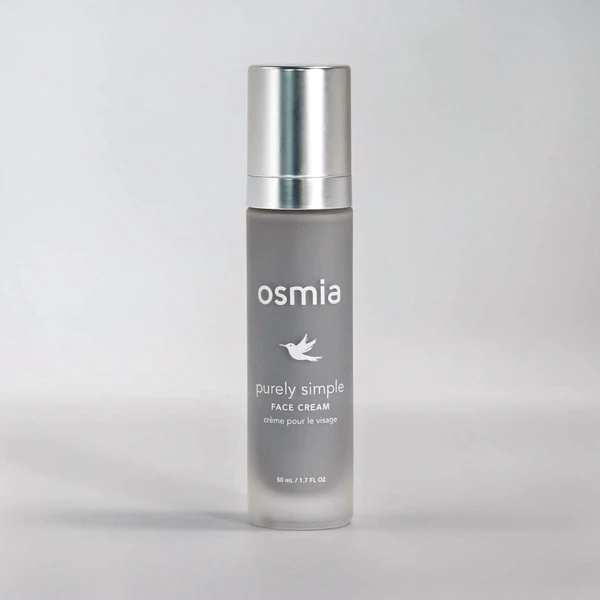 With components derived from plants that are suited for sensitive or dermatitis-prone skin, this mild aloe-based cream gently moisturizes the skin. Sweet almond oil and vitamin E assist to renew and build the skin barrier, while organic jojoba and apricot kernel oils soften the skin. Even at very low concentrations (3/100ths of one percent total), the essential oils of rose, chamomile, and neroli can help lessen redness and irritation. This formula is hypoallergenic, alcohol-free, and has undergone clinical testing.
This product is perfect for sensitive, reactive and normal skin.
Image: Osmia
Prima The Afterglow 4D Hyaluronic Acid & Vegan Collagen Cream 500mg CBD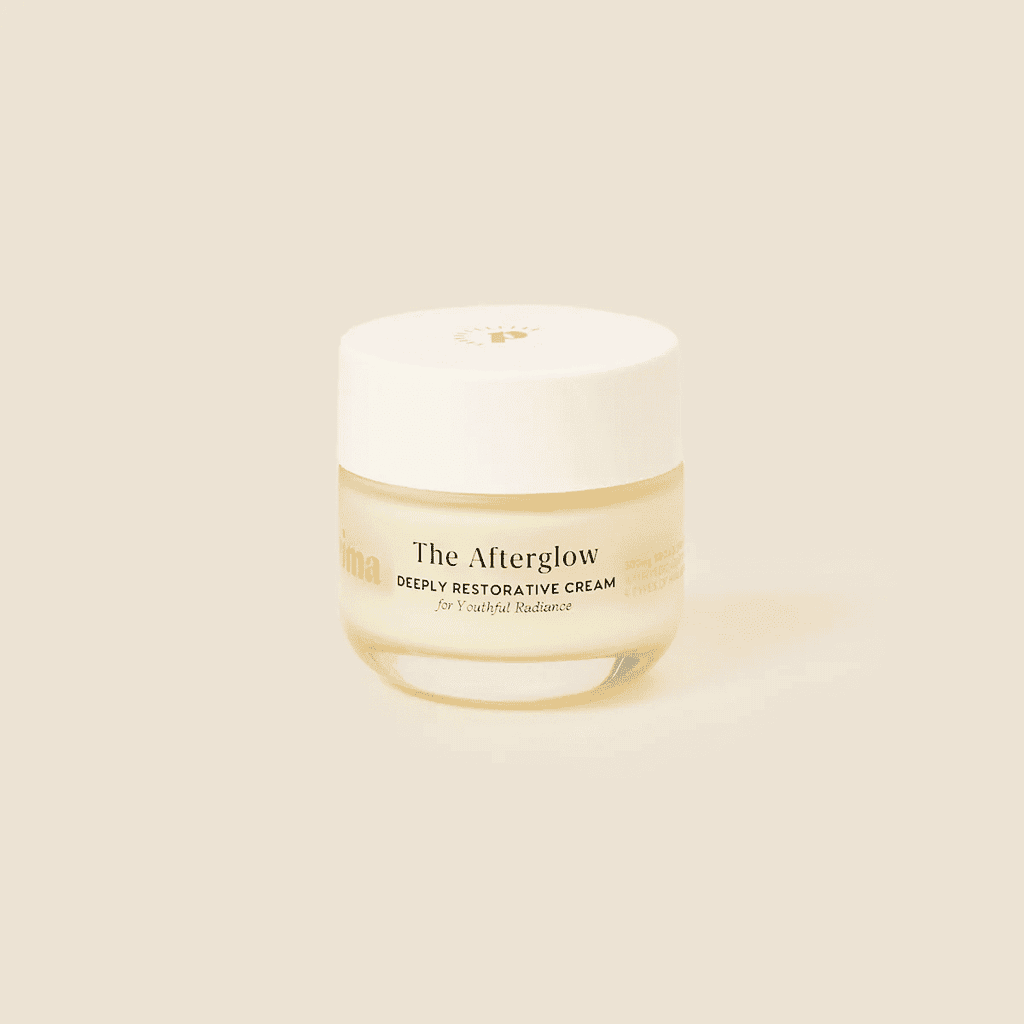 With a mix of vegan collagen, hemp CBD, four different forms of hyaluronic acid, and a skin barrier repairing, age, and stress-defying formula, reveal your most radiant skin by using this moisturizer.
This ultra-rich, antioxidant-packed face cream fights age-inducing pollutants like pollution and blue light and provides substantial hydration for plump, radiant skin.
This moisturizing cream supports the Endocannabinoid System (ECS) of your skin, which is in charge of building the skin's barrier, calming and rebalancing skin to level tone and texture, and assisting with the visible reduction of redness.
Image: Prima