Babies have sensitive skin, which makes them vulnerable to diaper rash that looks like redness, discomfort, scaliness, and sensitivity. While the intensity of the symptoms varies, it is no joke for babies, and some cases result in very unhappy incidents on the changing table. Diaper rash is caused by several factors, such as the frequency of diaper changes, chafing, rubbing, irritation, allergies, or skin infection.
While it's vital to figure out what's causing the rash and how to provide your baby immediate comfort, such as applying lotions or diaper rash cream to the afflicted region, it's also crucial to figure out what's causing the rash. This article will go over each and everything you need to know about natural diaper rash creams.
What Causes Diaper Rash?
Your baby's diaper rash is usually caused by a variety of factors, including Dirty diapers, yeast, diaper friction and more. Your baby's back is susceptible to various allergens, regardless of how absorbent their diapers are or how frequently they are changed. A rash can be caused by the acid found in urine and faeces or the diaper itself. Inflammation might also be caused by introducing new foods or antibiotics into your baby's diet.
How to Treat Diaper Rash?
In the event of a diaper rash or irritation on your baby's bottom, having organic diaper rash cream available is always a brilliant idea. You can use the natural diaper rash cream when you notice redness or diaper rash, rather than slathering it on after every diaper change.
Natural Diaper Rash Cream is a must-have as most conventional diaper rash creams are created with toxic or unhealthy ingredients. Since babies' bodies are not fully grown and they cannot clear toxins as well as an adult, they are more susceptible to any chemicals they are exposed to. Toxic exposure over time can result in chronic illnesses that have a significant impact on your child's life: long-term exposure to toxins can result in learning, developmental, and even behavioural impairments. As a result, it's critical to use non-toxic, safer baby products whenever available.
This is especially true for goods that directly contact the baby, such as diaper cream. Look for certified organic ingredients in a natural diaper rash treatment for your infant, and avoid petroleum-based products, as well as BHA, sodium borate, aroma, and any parabens. Endocrine disruption, organ system toxicity, reproductive toxicity, allergies, and immune system toxicity are all possible side effects of these chemicals.
How to choose Diaper Creams?
It can be challenging to choose a cream for diaper rash due to the enormous number of options available. There are other elements to consider, including the components of a product and the severity of your baby's rash. Regardless of the brand you choose, it is only suggested that you use organic or natural diaper rash cream.
Mineral oils, parabens, phthalates, toxins like aluminium starch octenyl succinate, artificial waxes, artificial colours and scents, paraffin, and petroleum are all substances to avoid if you want an all-natural or organic product. There are a few components to keep an eye out for that have been shown to help cure and prevent babies from diaper rash:
1. Zinc oxide is a powdered mineral that slides over the skin and forms an impenetrable moisture barrier.
2. Petroleum is a moisturiser that helps to prevent rashes on the skin.
3. Calendula is an antibacterial and anti-inflammatory oil made from marigold flowers.
4. Aloe vera is a soothing plant frequently used to treat sore skin.
5. Lanolin is a moisturiser that helps prevent rashes by forming a barrier over the skin.
How to Apply Diaper Rash Cream?
It is a big question how to apply diaper rash cream, but we have that covered for you. After wiping the baby's bottom at changing time, apply a thick, protective layer of lotion or organic diaper rash cream to help prevent diaper rash or soothe an existing inflammation while avoiding further irritation. As every baby's bottom is different, try a few other diaper rash creams to determine which one works best for your kid to treat and prevent diaper rash.
Ensure your baby's bottom is fully dry before applying the ointment or cream. Moisture trapped beneath the barrier cream can increase the likelihood of diaper rash – or make an existing case of diaper rash worse.
Make careful you apply it thickly and gently as if it were icing. Don't worry about thoroughly removing it at each diaper change; scratching and cleaning your baby's skin may certainly harm it and make it more prone to rashes.
The American Academy of Paediatrics (AAP) advises against using over-the-counter antibiotic ointments because some of the chemicals in those products can aggravate skin irritation.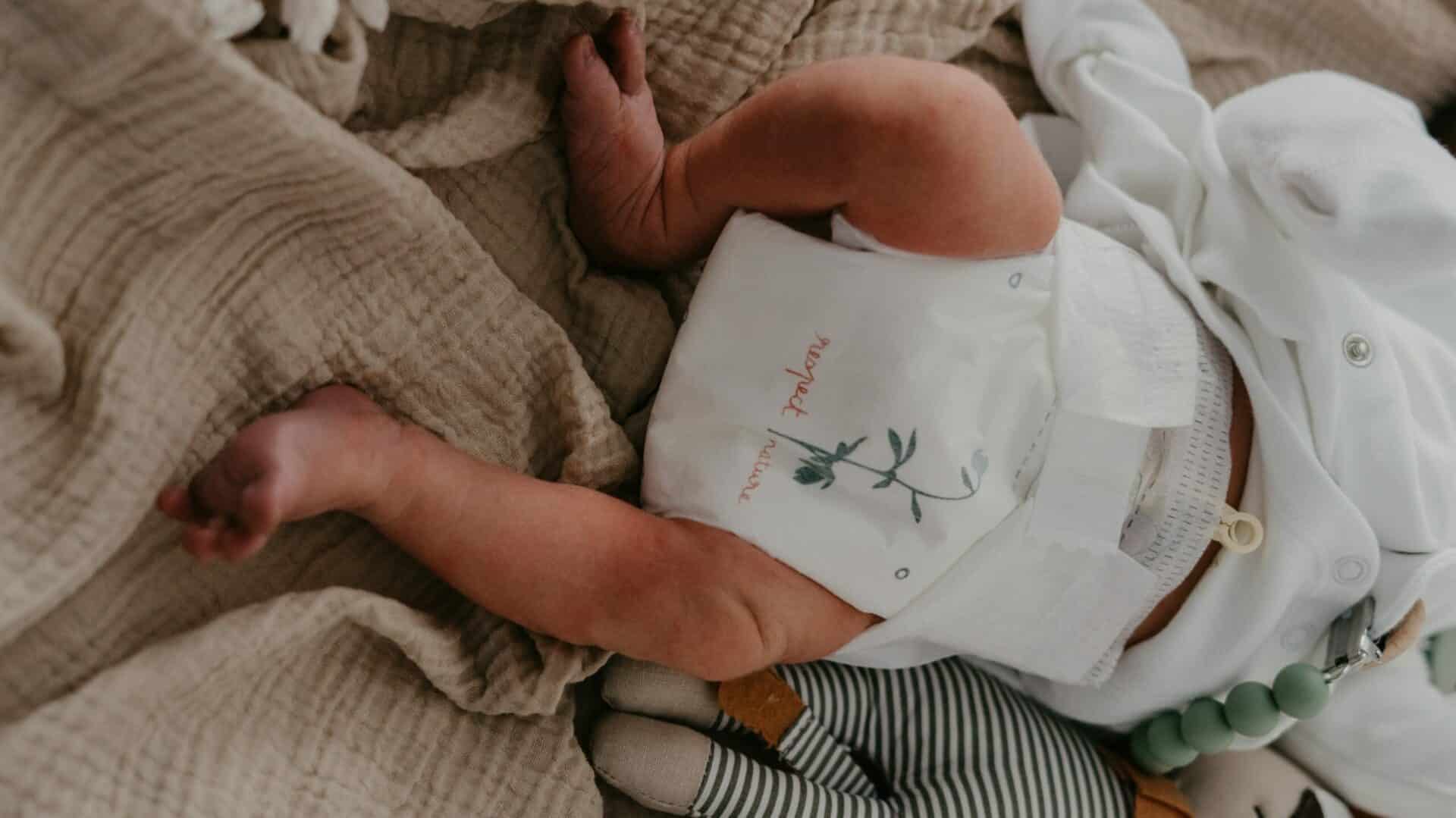 Best Natural Diaper Rash Creams:
We've compiled a list of a few fantastic natural and organic diaper rash creams that don't include any of the harmful components and are best for your baby's bum:
Earth Mama Organic Diaper Balm
Earth Mama Organic Diaper rash cream is a USDA certified organic diaper rash cream founded by a nurse herbalist and made in the United States. It is composed entirely of organic, natural ingredients and does not contain artificial dyes or perfumes. Earth mama's organic rash cream is devoid of pollutants, petroleum, mineral oil, vitamin E, phthalates, and parabens.
This can't be labelled a vegan product; however, the manufacturer claims that the beeswax is responsibly produced. This is our favourite and most highly recommended diaper cream because it is 100 per cent organic.
Boudreaux's All Natural butt paste
Boudreaux provides fast-acting rash treatment and a thick protection barrier against future rashes without harsh chemicals. Among parents, Boudreaux's Butt Paste is a popular choice. It has an easy-on, easy-off formula and a lovely aroma that won't bother your baby. It is free of colours, parabens, talc, and preservatives and includes 40% zinc oxide for optimal rash protection. There's also an aloe vera-based natural variant devoid of petroleum jelly.
Triple Paste Diaper Rash Cream
Use Triple Paste if other diaper rash creams haven't worked. Thanks to its fast-acting composition on prescription diaper creams, triple Paste is a lifesaver for sore bottoms. Zinc oxide is the key ingredient, and it acts to keep water away from the skin and create a safe barrier for healing. The extra-thick cream is hypoallergenic, fragrance-free, and "guaranteed" to help cure your baby's raw skin – or your money back.
Green Goo Baby Balm
Another excellent option for individuals looking for an organic rash treatment for babies is Green Goo, certified cruelty-free by the Leaping Bunny programme. It doesn't include any harmful elements like petroleum, toxic perfumes, or parabens, and it's safe to use with cloth diapers. Except for the vitamin E (which can't be certified organic) and lavender oil, it's 100 percent organic. It's made in the United States, and Green Goo is a B-corporation.
Aquaphor Baby Healing Ointment
Aquaphor is a multifunctional skin treatment that can be used after each diaper change and protects the skin to help avoid diaper rash. It claims to treat diaper rash in as little as 6 hours after use. It's also helpful for chapped cheeks, minor scrapes and bruises, burns, eczema, and other skin irritations in your baby.
A+D Original Diaper Rash Treatment
Using A+D Zinc Oxide Diaper Rash Cream, you can use zinc oxide to stop a diaper rash in its tracks. Dimethicone is used to relieve irritation, and aloe vera is used to moisten. This petrolatum-plus-lanolin combination is fantastic for diaper rash, burns, tattoo aftercare, and just about everywhere on your baby's skin.
A+D also has an Essential preventative Ointment for the baby's daily use, containing lanolin and petrolatum to help seal out moisture.
Desitin Maximum Strength Diaper Rash Paste
Desitin Daily Defense is a creamy formula that helps to keep the baby's skin hydrated and is fragrance-free. Desitin's Maximum Strength formula has a high percentage of zinc oxide (40 per cent), which is the highest level for an over-the-counter diaper rash treatment and helps to soothe and prevent rashes by creating a barrier on your baby's skin. The cream creates a barrier between your baby's skin and moist diapers, allowing it to heal.
Diaper creams containing Desitin have been around for a long time. The chemicals fight inflammation, which produces redness, warmth, and pain. It's also one of the most budget-friendly solutions on this list.
Grandma El's Diaper Rash Ointment
There is no zinc oxide in Grandma El's Diaper Rash cream. The brand receives excellent marks for being safe to use with cloth diapers, clear, and made in the United States. It does, however, include vitamin E, lanolin, and amber petrolatum, a healing and protective ingredient. This medication is also said to help with eczema, heat rash, minor burns, cradle cap, and other skin conditions.
Lifestyle and Home Remedies:
Prevention is the best cure, and there are a few things to keep in mind to keep your baby's delicate bottom in tip-top form and reduce the possibility of a rash. It's recommended to take a preventative approach to diaper rash and utilise these home treatments to maintain yours.
Regular Bath:
A bath with warm water and mild, fragrance-free soap every day or every other day can help to keep your baby's butt free of irritation till the rash goes away. Just be careful not to over-bathe your kid, as this might irritate the skin. Consult your paediatrician if you're not sure how often to bathe your kid.
Change Diapers often:
Diaper rash can be avoided by replacing a wet or pooped-in diaper with a fresh, dry one. This is because skin that has been moist for an extended period of time is more vulnerable to rash-causing enzymes. Even if your baby isn't crying for a diaper change, change her as soon as you notice that her diaper is damp or dirty. Attempt to change your baby's diaper every one to two hours. Don't forget to use diaper rash cream as well.
Keep it Bare:
Allow your baby's bottom to breathe freely before replacing the diaper. Cover the surface you've chosen for her to enjoy the breeze with an absorbent pad or towel if she has an accident. Aim to air out the area for at least 10 minutes a couple of times a day. Have you run out of time? Blow on her bottom or fan them dry with a clean diaper.
Avoid Irritants:
In soaps, scented baby wipes, and other products that come into touch with your baby's nether area, avoid perfumes and alcohols. Instead of using wipes, clean her bottom with cotton balls or a washcloth soaked in warm water to prevent diaper rash – at least during the newborn stage, when her delicate skin is at its most vulnerable. If your child is particularly prone to rashes, consider using simply water or using alcohol-free, unscented items. Only use the soap when necessary.
Use different types of Diapers/ Change Brands: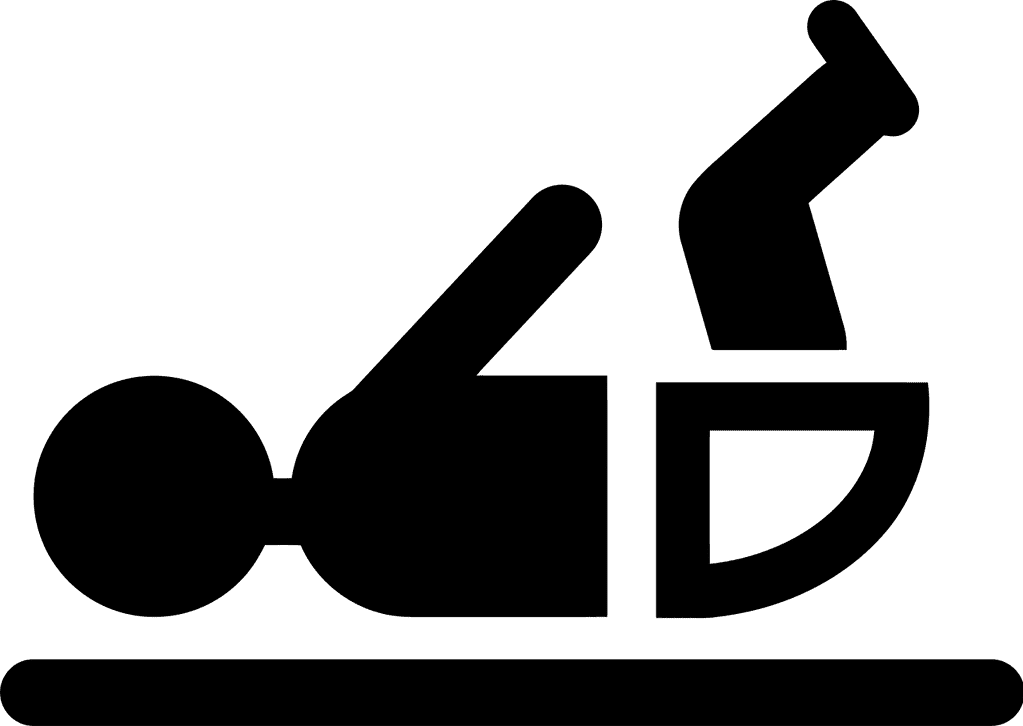 Absorbent disposables are sometimes so effective in capturing moisture that they contribute to additional rashes. To test if switching to cloth diapers or experimenting with other types of diapers can help avoid diaper rash, try experimenting with various kinds of diapers. Cloth diapers are less absorbent in comparison to disposable diapers, requiring more frequent changes (which is a good thing if it means fewer breakouts).
On the other hand, cloth diapers can result in far more diaper rashes (or more severe ones) for some babies, which is worsened by the fact that many diaper rash medications are ineffective with them. If this is happening with your baby, switching to a detergent devoid of colours and other irritants, as well as switching from cloth to disposable diapers, at least temporarily, may help.
Conclusion:
The skin of a baby's tiny small body is susceptible, and it is our responsibility to keep them safe. We can protect their safety by employing lifestyle home remedies and organic diaper rash creams. There are a few options for healthy, non-toxic, and natural diaper rash creams to choose from if you want to be safe.