How can we detoxify heavy metals from our children and keep them from harming our health? You probably didn't know that over a million children around the world are affected by lead poisoning. Heavy metals are everywhere, so it recommended that youngsters eat particular foods high in detoxifying agents?
How much of a difference do adjustments in lifestyle—like spending less time in polluted areas or encouraging more outdoor activity—make in facilitating detoxification? If so, how much of a particular supplement or herbal remedy should a child take if they choose to utilise it? By answering these questions, parents can better safeguard their children from the effects of heavy metal exposure and safely detoxify heavy metals.
The information provided in this article is for educational purposes only and is not intended to be a substitute for professional medical advice, diagnosis, or treatment. Always seek the advice of your physician or other qualified health provider with any questions you may have regarding a medical condition or treatment options.
Understanding Heavy Metals
Elements like lead, mercury, cadmium, and arsenic are examples of heavy metals. They are also typically toxic and there are several sources of them. Mercury is prevalent in some fish, whereas lead can be found in paints and water pipes. Cigarettes contain cadmium, and some groundwater sources may include arsenic.
Over time, our bodies can accumulate these metals, leading to health issues like cancer, organ damage, and injury to the nerves and nervous system. Environmental exposure to metals can make it necessary to detoxify heavy metals regularly. The best way stay safe is to be aware of these metals and make an effort to limit our interaction with them by preventing the use of contaminated items.
Common Heavy Metals and Their Sources
Understanding where common heavy metals come from is important for our health. Lead is often hiding in old paint, water pipes, as well as certain imported items. Mercury is found in some fish, like tuna, as well as in tooth fillings. Cadmium is found in cigarettes, some batteries, and even certain green veggies. Arsenic can get into drinking water and even rice.
How Children Get Exposed
Due to their developing bodies and behavior, children are particularly susceptible to heavy metal exposure. Exposure can happen while eating, through inhalation, or by skin absorption. For instance, lead can enter the body through lead-based paint, which is frequently found in older homes.
Fish with mercury contamination can expose you to it, while rice and water can introduce arsenic into a child's system. Heavy metals can impair your toddler's brain and nervous system development, resulting in delayed development and learning difficulties. A well-hydrated body is better equipped to detoxify heavy metals efficiently.
Symptoms of Heavy Metal Toxicity in Children
Children can show different signs of heavy metal poisoning. Pain in the stomach, throwing up, having diarrhea, and losing your hunger are all common signs. There may be neurological symptoms like irritability, trouble focusing, and slower growth. There may also be muscle weakness, pain in the joints, and trembling. Rashes, headaches, and fatigue can also be signs of heavy metal exposure.
Physical and Behavioral Signs
Severe heavy metal toxicity in children can present itself in various manners, both bodily and mentally. Children may develop bodily symptoms such as high temperature, chills, outbreak, headache, sickness, nausea, stomach discomfort, diarrhea, muscle frailty, joint ache, and fatigue.
Annoyance, incapability to concentrate, reduced growth, and other emotional and behaviour abnormalities have been associated with severe metal exposure. Severe metal toxicity can have long-lasting effects on a child's health and growth, so it's crucial to identify these symptoms and seek medical assistance as soon as possible. You should consult a physician immediately if you encounter any of these symptoms.
Importance of Early Detection
Detecting heavy metal toxicity in children is paramount, as it allows for prompt intervention. Early diagnosis and treatment significantly improve outcomes. Are you familiar with the recommended pediatric heavy metal testing methods and their significance in safeguarding your child's health?
Detecting early indications of heavy metal toxicity in children can significantly impact their long-term health and developmental prospects. Through unwavering attentiveness and a proactive approach, parents and caregivers can implement essential measures to reduce exposure and promptly seek appropriate medical intervention when warranted.
Natural Ways to Detoxify Heavy Metals
Natural detoxification techniques are meant to aid in the body's removal of poisons and impurities. These include remaining physically active to encourage sweating and circulation, drinking lots of water, and eating fibre-rich meals like vegetables and fruits, doing so regularly.
Dietary Changes and Specific Foods
Children's exposure to heavy metal toxicity can be minimized by making dietary adjustments and including particular foods, especially those high in vitamin C, such as citrus fruits, to help reduce the absorption of heavy metals. It's important to follow a balanced diet to support your body's ability to detoxify heavy metals.
Additionally, consuming more fibre in your diet might help your body cleanse naturally. Limiting or avoiding meals like certain kinds of seafood and processed foods—both of which are known to contain heavy metals—is essential. Children's diets become healthier and safer when there is a focus on wholesome, nutritious meals. You can detoxify heavy metals from your child's body by providing them foods rich in antioxidants. You can also detoxify heavy metals through proper hydration and regular consumption of fresh fruits and vegetables.
Herbal Remedies and Supplements
People use natural items such as herbal medicines and dietary supplements to maintain or improve their health. Ginseng for vitality, echinacea for immunological support, and melatonin for sleep are typical examples.
Even though some herbal treatments are efficient, it's important to speak with a doctor before using them because they could interact negatively with prescription drugs or have other negative effects. Always be sure the supplements you select are reliable and safe for your child's unique health requirements.
Unlock Your Savings with Exclusive Offer Coupons
Save big while shopping for sustainable products! Grab your exclusive coupons today!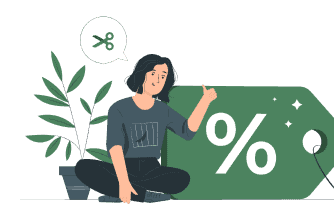 Safe and Effective Detox Practices for Children
Regular exercise, a balanced diet, and proper hydration can help maintain your body's ability to naturally detoxify heavy metals.
It is also advisable to proceed cautiously and with a healthcare professional's supervision to detoxify heavy metals. Only follow a specialist's advice while considering chelation therapy, a medical procedure to eliminate heavy metals. Natural detoxifiers like cilantro and milk thistle may be explored. Determining the safest and most efficient method of detoxification for a child requires constant contact with a paediatrician or other professional.
Prevention is Key
The most important step in protecting children from heavy metal exposure is prevention. Essential methods to reduce the risk of exposure and safeguard the health of children include routine inspections of living settings, limiting contact with contaminated sources, and teaching children about the importance of handwashing and hygiene. Avoiding contaminated water sources is one way to reduce the need to detoxify heavy metals.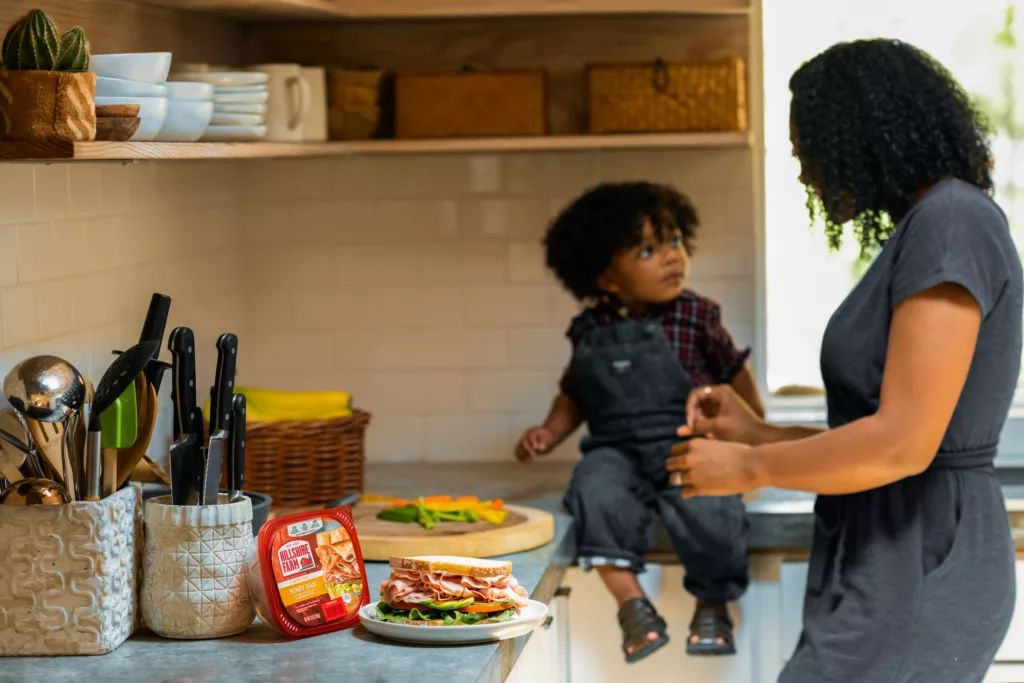 Tips to Reduce Exposure to Heavy Metals
To improve your child's overall health, it's essential to detoxify heavy metals regularly. You can also follow these tips to reduce exposure.
1. Detoxify heavy metals with regular pediatric testing:
Arrange regular pediatric heavy metal testing to find and treat any exposure that may already exist.
2. Ensure safe drinking water:
Investing in water filtration systems will help offer clean, safe drinking water while lowering the risk of heavy metal exposure.
3. Promote a nutrient-rich diet:
To assist the body's natural process to detoxify heavy metals, promote a diet high in critical nutrients. The body can naturally detox with proper nourishment.
4. Choose organic foods:
To decrease pesticide exposure and lower the danger of heavy metal contamination from traditional farming practices, choose organic produce.
5. Reduce your consumption of fish:
Avoid high-mercury fish like shark, swordfish, and king mackerel by being cautious when choosing your seafood.
6. Emphasize proper hygiene:
To limit the danger of swallowing heavy metals from contaminated surfaces, emphasize good hygiene to your children by stressing the necessity of routine hand-washing, particularly before meals.
7. Check your living environments frequently:
Assess your home environment frequently to find and get rid of any potential sources of exposure to heavy metals.
8. Promote sustainable home practices:
To make your home environment cleaner and greener, reduce trash, conserve water, and use sustainable landscaping techniques. Be cautious about exposure to industrial environments, as they may require more frequent efforts to detoxify heavy metals.
9. Monitor your child's health:
Arrange and attend routine pediatric check-ups to keep track of your kid's growth and health, including screening for heavy metal poisoning. Dental fillings can release mercury, necessitating the need to detoxify heavy metals.
10. Teach your children about the risks of heavy metals:
Inform your children about the hazards of exposure to heavy metals and stress on avoiding contaminated objects and maintaining good hygiene.
Sustainable Practices to Keep Your Home Environment Clean
For the sake of both the earth and our health, keeping our homes clean and sustainable is crucial. Consider adopting environmentally beneficial behavior to achieve this. First, reduce trash as much as possible and encourage recycling initiatives by adhering to the "Reduce, Reuse, Recycle" mantra.
By repairing leaks, putting in low-flow appliances, and using rainwater for outdoor activities, you may conserve water. Consider using native plants, mulch, and organic insecticides as part of sustainable landscaping. A cleaner and greener home environment is possible when these activities are done collaboratively.
The Role of Regular Check-Ups
In order to monitor your child's health and development, including the potential toxicity of heavy metals, regular pediatric checkups are essential. It is possible to spot any anomalies or worrisome signs early on, since during these consultations, medical specialists evaluate physical and cognitive milestones.
Doctors can conduct blood or urine tests to evaluate metal levels if there is a suspicion of heavy metal exposure. It is crucial to schedule and attend routine checkups as part of comprehensive pediatric care since early detection enables rapid action and lowers the risk of long-term health problems.
Importance of Periodic Testing for Heavy Metals
It is essential to regularly test for heavy metals, especially in kids who are at risk of exposure. Regular blood or urine testing can find dangerous metal concentrations that are increased before they seriously harm your health. Due to the promptness of these interventions and treatments, long-term health issues are avoided.
Because of how susceptible developing bodies are to heavy metal poisoning, frequent testing is an essential part of pediatric treatment. To protect their children's health and overall development, parents and other caregivers should collaborate closely with healthcare professionals to ensure that children undergo routine testing.
Consulting with Pediatricians and Specialists
While professionals like toxicologists or dietitians have knowledge of treating heavy metal toxicity, paediatricians can offer early assessments.
These specialists can create individualised treatment regimens, track development, and offer direction on nutritional and lifestyle adjustments. Their expertise guarantees the effectiveness and safety of therapies. Working together with medical professionals is crucial to protect a child's health, provide the best prospects for recovery, and reduce any potential long-term effects of heavy metal exposure.
Conclusion
Safeguard your child's health by finding ways to detoxify heavy metals naturally. The body has its own mechanisms to naturally detoxify heavy metals, but support may be needed in some cases.
A nutrient-rich diet, safe water, and routine testing are crucial natural detoxification techniques. Risks can be reduced by adopting sustainable practices and educating your child on the harmful effects of metals. It is also crucial to work with a healthcare professional when attempting to detoxify heavy metals from the body. Stay informed and take action today.
Explore our blog for more sustainable living guides and lifestyle tips for your home and family, we have all the information you need!
Want to read more like this?
Get similar stories and a free sustainability checklist delivered to your inbox.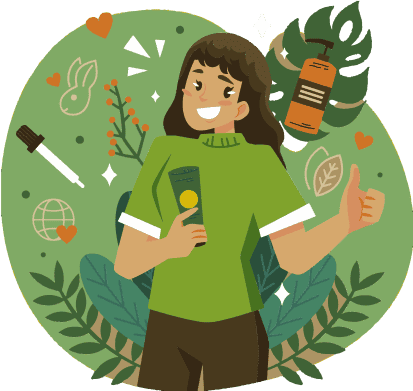 Get similar stories and a free sustainability checklist delivered to your inbox.