With the much-needed trend of sustainability picking its pace, people are starting to become more aware of their daily use items and their longevity. This includes judging the sustainability of the fabric that one wears as well. One of the best eco-friendly fabrics is Modal.
Now the question comes, what is modal fabric and how is it produced? To put it simply, Modal fabric is a second-generation viscose rayon fiber, satisfying the demand for a fiber that combines aesthetics and utility performance, which has gained popularity in the age of sportswear. This cotton substitute is breathable and absorbent and is used to make activewear, underwear, pajamas, bed linens, and other items. This article answers in detail all your questions including–what is modal fabric, its uses, and how it impacts the environment.
What is Modal Fabric?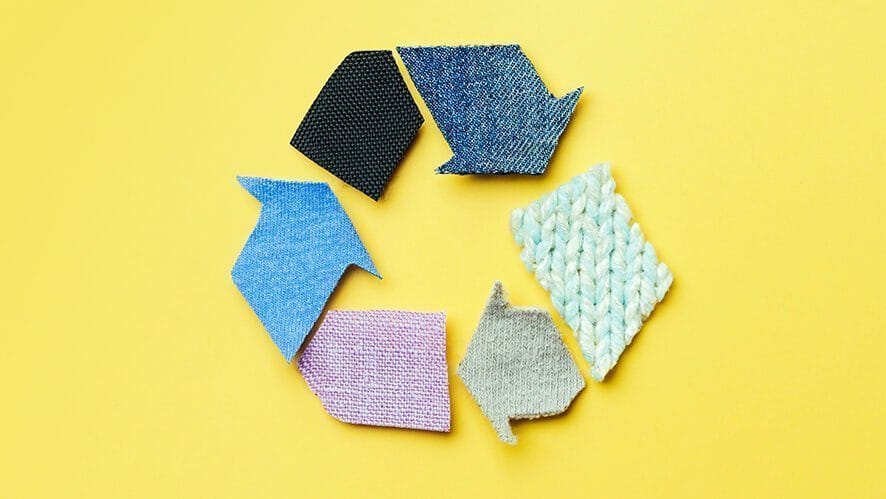 Modal is the common name for a semi-synthetic upgrade to viscose rayon frequently used in customer fabrics. This material is considered semi-synthetic because it is made from a mix of organic and synthetic products. The main material for modal rayon is cellulose from hardwood trees like beech and oak. Yet, this raw tree material experiences a complicated manufacturing process before making it right into a wearable fiber. Breathable and also silky smooth to the touch and with impressive resistance to shrinking as well as pilling, modal is around 50% more water-absorbent in each volume than cotton, making it a prominent option for underwear and also activewear alike.
How is Modal Fabric Made?
After being introduced to what is modal fabric, the question comes: how is is made and where did it originate? Modal rayon was first created in 1951 in Japan. This type of rayon is nearly the same as viscose rayon. The process of producing modal fabric is quite comparable to that of producing viscose rayon. Modal is primarily an updated version of viscose rayon that decreases some of the viscose production procedure's extra wasteful or destructive components. Nonetheless, an easier process is utilized to make modal rayon that does not produce as much waste. Several customers keep a substantial distinction in the feeling of modal rayon as contrasted to viscose rayon.
Modal is available in string counts as high as 300, which indicates that it can be considered a luxury material. As contrasted to cotton, modal rayon is exceptionally immune to pilling. Modal's major rival in the industry is lyocell, which is an entirely natural kind of rayon. While the manufacture of this item has the potential to be sustainable under specific situations, it is up to particular makers to follow the manufacturing processes that will undoubtedly lead to environmentally-friendly materials.
Uses of Modal Fabric
The usage of modal fabric is the immediate question after you've addressed what is modal fabric. Modal fabric is most frequently used as a choice to silk or cotton. Rayon was initially established as an option to silk; early kinds of this material were called "artificial silk," and they were very popular in head scarfs and nightwear before their flammability was discovered.
Due to its soft qualities, thinness, and breathability, modal is very prominent in sports apparel. For instance, it is used for yoga exercise trousers, bike shorts, and swimsuits. Modal wicks sweat effectively, are simple to clean and remarkably resilient and durable. Because of its smooth texture, it is a usual choice for various other kinds of house textiles, such as bedsheets, that are kept close to the skin for extended amounts of time.
Difference between Modal and Cotton
What is modal fabric and how is it different from natural cotton? Well, there are several companies which prefer to use the two fabrics together, known as modal cotton but there is some difference between the two. The difference between cotton and the modal fabric is that the modal is softer and silkier, while cotton is warmer and extra breathable. Both fabrics also have various origins, as cotton is a natural fabric produced from the wool balls of the cotton plant, whereas modal is a manufactured fabric made from the pulp of beech trees. Both textiles are prominent choices for apparel, particularly shirts and also undergarments.
Is Modal Fabric Expensive?
Modal fabric is typically slightly more expensive than viscose rayon; it gets on par with the expense of lyocell, which is about equal to the price of cotton. The cost of modal fabric depends significantly on the production processes used and where the textile was produced. While it could cost more to buy a modal, that was made in developed countries. Modal is dramatically more affordable than silk, but it is usually slightly more costly than purely synthetic textiles like nylon as well as polyester.
On top of that, producers might reduce edges in the production procedure to maintain prices low, but doing so may lead to an item that is poor in top quality or harmful to the setting. For that reason, less expensive isn't constantly much better when it involves modal material.
Impact of Modal on the Environment
What is modal fabric and what are its effects on the environment? The process of producing modal is somewhat extra eco-friendly than viscose. This raised environmental benefit is mainly done by the lower concentrations of caustic soda used to dissolve and purify the cellulose utilized to make this material.
The modal fabric production process uses a step called "xanthation," which involves the application of carbon disulfide to cellulose during production. Carbon disulfide is a well-known neurotoxin and is introduced into the environment via the air and through the infected water produced throughout the rayon manufacturing procedure.
Upon getting into the ecosystem, carbon disulfide can harm the animal life in the vicinity of the factory or the waste terminal. Also, it can additionally trigger severe clinical troubles in people. The most exposed to this chemical discharged throughout the rayon manufacturing process are the workers who produce this fabric; these employees might experience liver damage, loss of sight, psychosis, or even fatality upon exposure to this toxic chemical.
Over the last few years, rayon suppliers have taken steps to decrease the effect of carbon disulfide on employees and the atmosphere. For example, chemical scrubbers might be set up in manufacturing facilities, and some businesses also use absorption makers to trap carbon disulfide before it comes in contact with workers. Depending on the growth and harvesting procedures utilized, acquiring cellulose to use for rayon might or might not be an environmentally sustainable procedure. Lots of rayon manufacturers just use cellulose from trees grown on land that is not appropriate for any other farming purposes. Particular kinds of timber, such as bamboo, are much more environmentally sustainable than others.
However, the fact stays that the substantial majority of trees' material collected for usage in rayon is lost. Only the cellulose from trees is utilized to make Modal, and the rest of the tree product is discarded. Now that you have a better idea of what is modal fabric's impact on the environment, let's dive a little deeper on the topic.
A Better Modal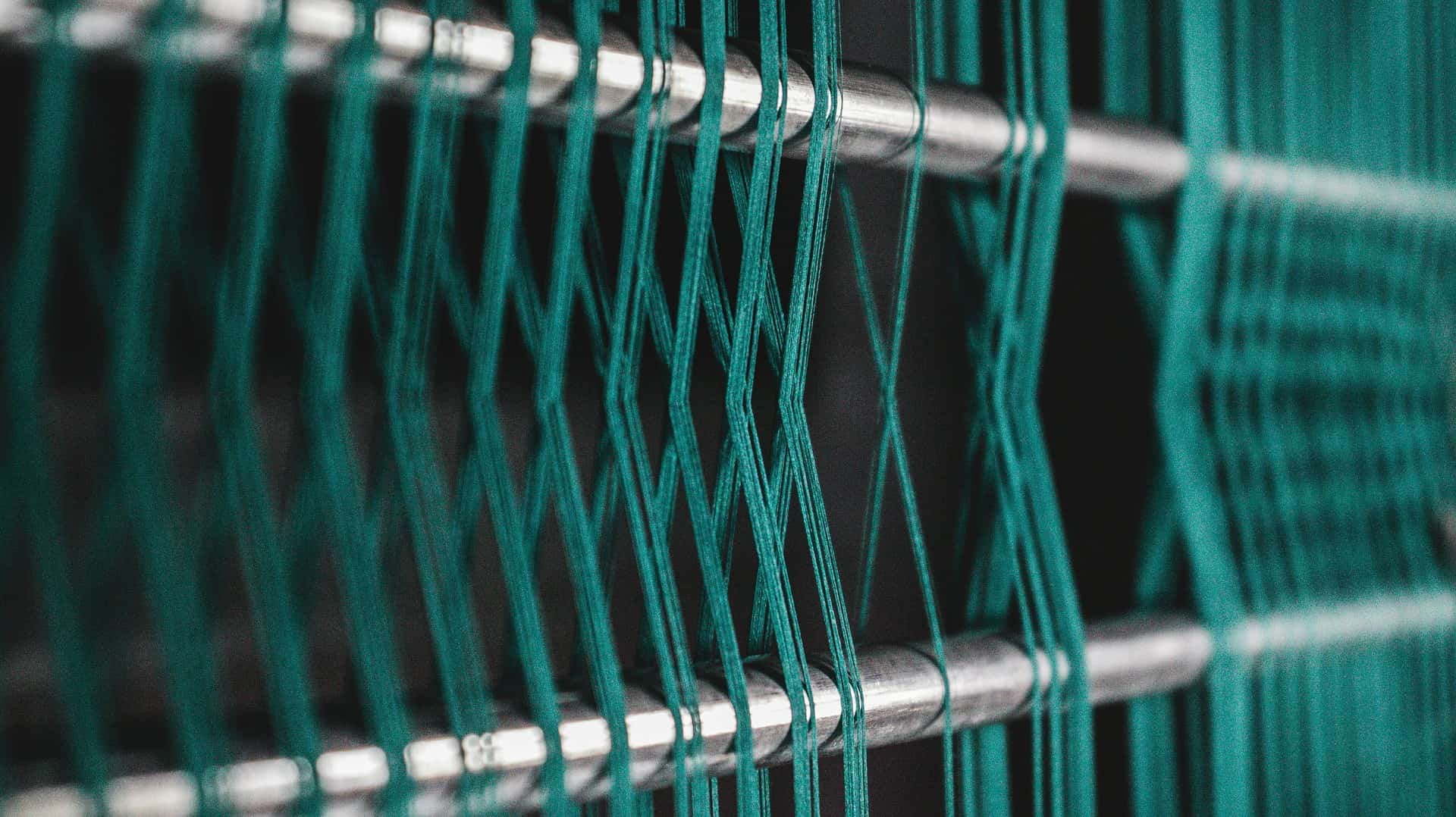 Considering that modal fabric is semi-synthetic, it isn't easy to have this fabric accredited as organic. Nonetheless, Lenzing is one of the most significant producers of modal fabric around the globe under the name TENCEL ™ Modal. A global certification system secures TENCEL Modal. Lenzing has established ecological procedures for manufacturing its modal, which are not presently commercially offered to others. These less-toxic modern technologies enable Lenzing to have high healing prices of process active ingredients, minimizing exhaust and preserving natural resources.
The TENCEL Modal is harvested from PEFC, or FSC sustainably managed beech tree haciendas in Austria and surrounding European countries. Other modal fibers on the market are frequently less transparent and might not be gathered from eco-friendly materials. The environmental footprint of TENCEL Modal is a largely positive one– it's carbon-neutral, requires much less land per tonne than cotton fibers, as well as has a water consumption level that's 10-20 times less than that of cotton.
Modal Fabric's Pros and Cons:
Many people have mixed feelings about what is modal fabric's usage and its pros, along with cons. To start with the former, Modal has a lot of pros which makes it so popular amongst people. Though the fabric is not great at retaining body, heat–it's is exceptionally absorbent. Making it a preferable option during the warmer seasons. Also, modal yields much more than cotton does. This also answers the question: is modal breathable? Since, the modal material is less likely to stick to your skin, and is water absorbent–it provides enough breathability. This feature also makes the modal material, or its substitutes like micro modal and modal cotton to be a great choice for sportswear and activewear.
Many companies also use micro modal and modal cotton to manufacture undergarments since the modal material brings incredible softness, which prevents any discomfort.
Hence, produces more with lesser resources which adds to its sustainability. One of the other plus points is the fact that this fabric is extremely smooth and silky, making it glide on your skin effortlessly, and when mixed with other fabrics–it provides this feature of smoothness to it as well. This also keeps the clothes wrinkle-free most of the time but can be ironed easily when needed.
The cons of modal fabric on the other hand are a few major ones as well; starting with the fact that it can trigger allergic reactions on the skin more than any other fabrics. Its durability and longevity have also been a question when it comes to sustainability since it'll be discarded faster than other fabrics, hence, increasing its carbon footprint in its entirety. Modal fabric needs dry-cleaning many times, since washing it with hot water on your own may turn its color to yellow. Lastly, like any other fabric–the manufacturing process of this isn't transparent to account for its sustainability.
Does modal shrink?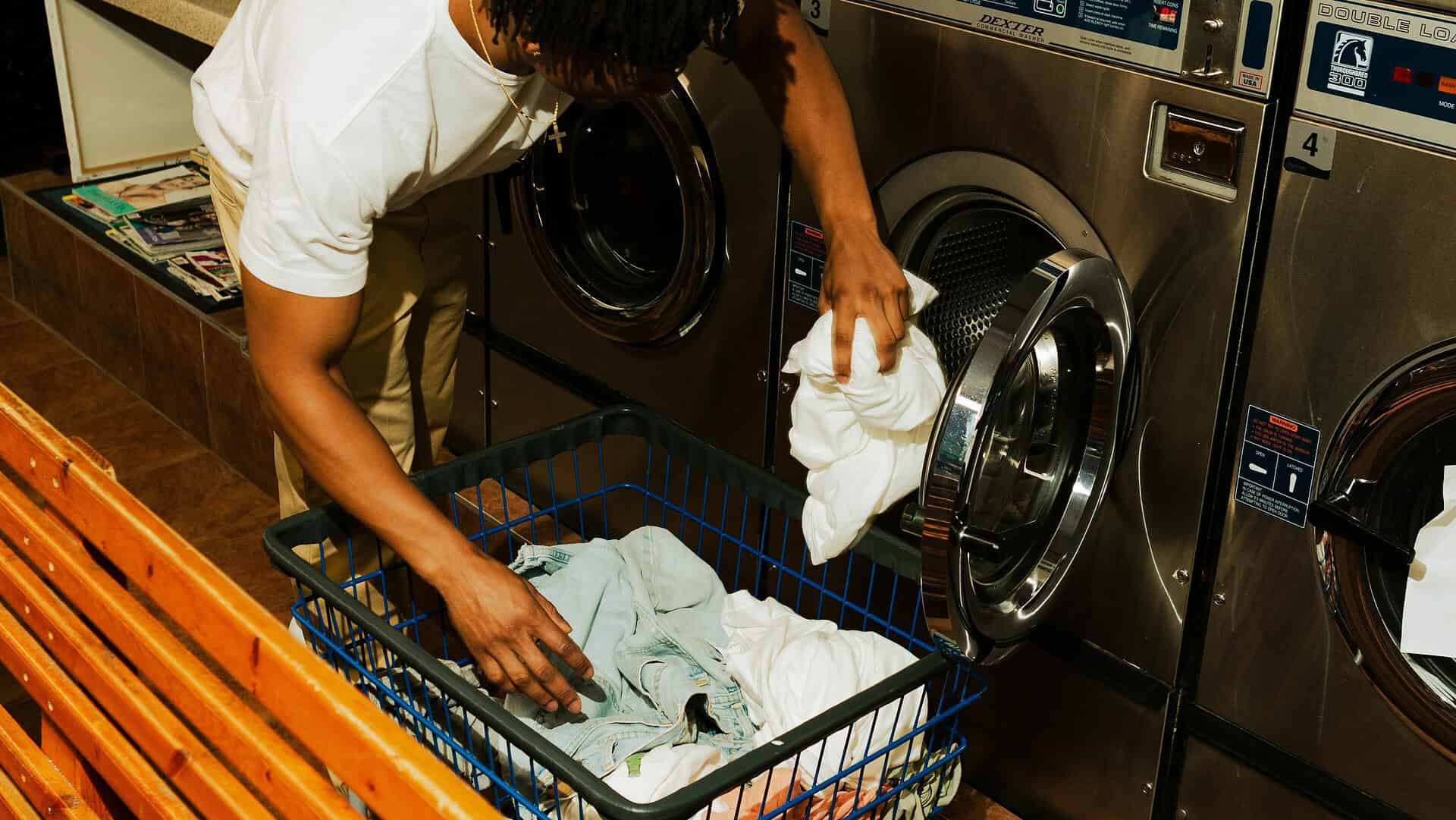 To the question: Does modal shrink? There's no rigid answer. As you might already know what is modal fabric and how it is plant-based, it's important to take that into consideration, since it isn't as long-lasting as synthetic materials, modal is really solid and fairly resistant to reduction. Nonetheless, the modal is still made from plant fibers, so it isn't completely shrink-resistant. Due to the fact that modal is more difficult to shrink than other similar plant-based textiles, it is difficult to put an exact amount on how much it shrinks.
You need to know that rayon can diminish an indefinite quantity and also can also shrink even more whenever you wash it. Cotton can reduce approximately 20% of its original dimension. Modal is believed to shrink by 50% less than cotton or rayon, which means that you can most likely anticipate a 10% shrinking at most. Although it is more challenging to obtain a modal to reduce, to begin with, it can diminish more than anticipated.
This generally occurs if you do not consider a great deal of treatment when you launder the textile. If you repetitively clean as well as completely dry modal fabric under conditions that can cause it to shrink (namely hot water and continuous usage of dryers), it can reduce a little bit each time you wash it.
Brands that use TENCEL Modal Fabric
To make sure that you are making moral, ethical choices, consider brand names with open manufacturing procedures. The advice is to presume that modal is just slightly sustainable and eco-friendly than viscose unless the brand mentions that it is TENCEL Modal or clears that the resource fiber comes from PEFC or FSC certified woodlands it is processed in high-quality places with stringent ecological standards. Now let's see which brands tend to understand what is modal fabric and use it accordingly in their products. There are several brands out there that have a clear understanding of what is modal fabric, and how it should be utilized in their products. Some of such brands are listed below:
The R Collective
The R Collective's womenswear designs are created by utilizing salvaged leftover materials from well-known premium brands and manufacturers. The brand makes extensive use of eco-friendly products, reducing the number of chemicals, water, and wastewater utilized in production. It also ensures that its supply chain pays a livable wage and employs repurposed cotton modal fabric.
OhSevenDays
Megan Mummery, an Australian-Canadian, founded OhSevenDays to promote slow fashion and the 'magic of circularity.' Headquartered in Istanbul, the brand repurposes end-of-roll textiles from the city's garment factories to produce smart, daily clothing that is both wearable and ethical. It essentially creates slow fashion using fast fashion's leftovers, such as the excess modal in its clothing.
TAMGA Designs
When it comes to understanding what is modal fabric and its appropriate usage, TAMGA Designs has got it loud and clear. TAMGA Designs is intended to show how vibrant and lively sustainable fashion can be, serving up stunning, flowy designs that will gracefully glide you into the warmer season. TAMGA sells blouses, skirts, jackets, and accessories manufactured entirely of Micro TENCEL® and LENZING ECOVERO.
Conclusion
With this article, you're now acquainted with the knowledge of what is modal fabric, how is it made, its sustainability and durability. Although, it is not enough to just know what is modal fabric and always consider everything else associated with its production. When considering the sustainability of fabric, it is critical to evaluate both the source materials and fibre processing and the weaving, cutting, and logistics. For a good reason, the modal fabric is a famous eco-friendly fabric.
It outlasts many other materials in terms of sustainability. It is essentially a mixture of resource needs with additional advantages such as breathability, durability, and comfort. Supporting a modal fabric brand allows you to check a box for the sort of world you desire.