Use less deodorant. Or none of it at all.
That is the most environmentally friendly thing that you can do. Research shows that nearly 75% of people with a particular gene don't produce odor. This begs the question, is deodorant even required?
But, if you've got bad BO, or you just can't go outside the house without ensuring that you smell good, then this article is for you because here we're going to tell you about the best natural deodorants.
The worst kind of deodorant you can use is a spray. Yes, sprays are harmful even though they no longer contain chlorofluorocarbons (CFCs) that were found incredibly guilty of depleting the ozone layer. BUT.
Sprays cause air pollution. How?
Well, you're literally spraying into the air. These sprays contain volatile organic compounds (VOC). This results in ground-level ozone which contributes to smog formation and climate change.
A solution to spray on deodorants would be roll-on deodorants, sticks, and powders. However, that's not quite the complete picture.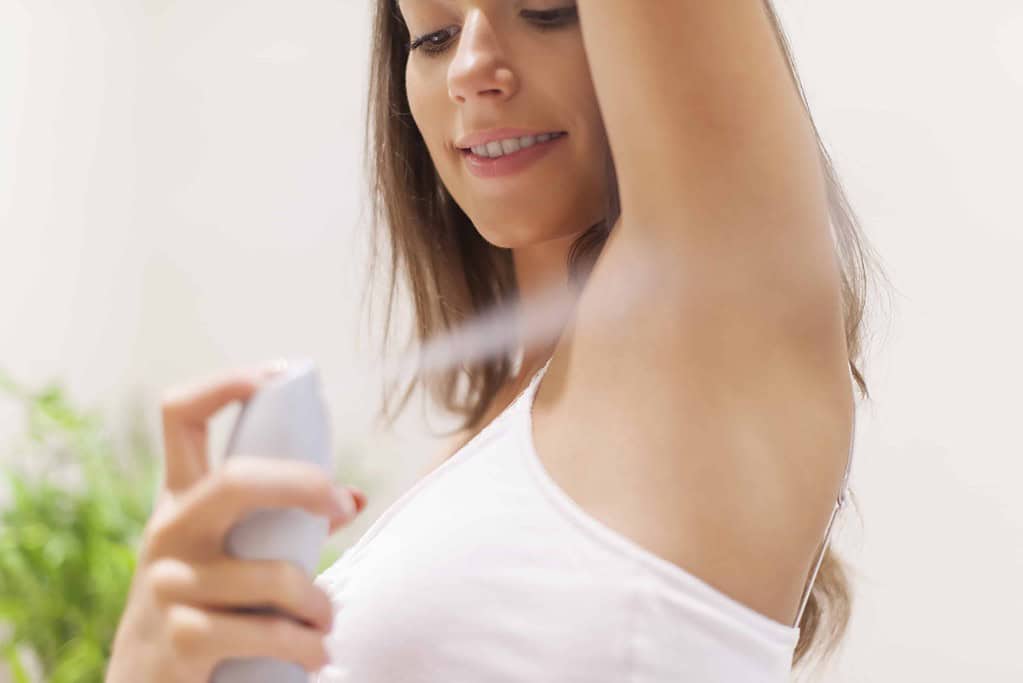 If the roll-on, sticks and powders contain harmful ingredients, they will still contribute to pollution. After all, the harmful ingredients have to go somewhere when you wash them off – down the drains and into the waterways.
So yes, we need to avoid harmful ingredients.
But which ones do we look out for and avoid at all costs?
That is what we're here to tell you.
Ingredients in Deodorants That are Bad for the Environment and Bad for You!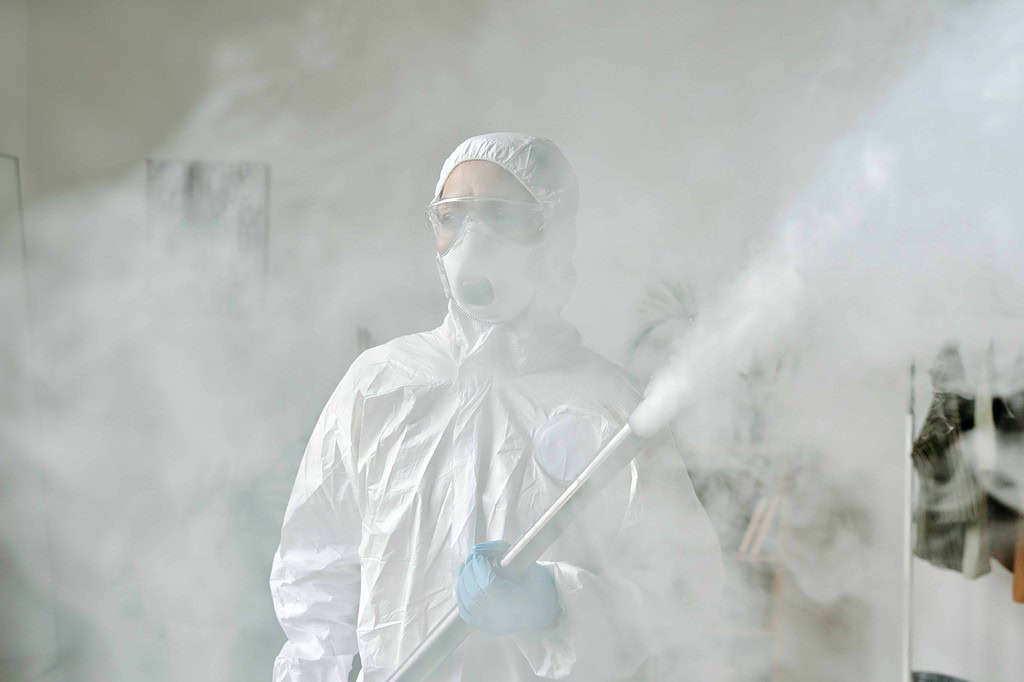 Aluminum
It is commonly found in deodorants as aluminum chlorohydrate. The compound blocks the sweat gland and prevents the flow of sweat to the skin's surface.
So, where do we get this aluminum from?
Usually Bauxite.
Unfortunately, mining and processing bauxite ore can be energy intensive.
Aside from its environmental ramifications, aluminum doesn't score well on the how-toxic-is-this-ingredient-to-humans scale.
Although it hasn't been conclusively proven, some studies show a link between aluminum and cancer. They also suspect it of playing a role in the development of Alzheimer's disease.
Enough reasons to switch over to aluminium-free deodorant?
Parabens
Used as preservatives in cosmetics and personal care products, parabens have similar activity to estrogen. They are hormone impersonators.
When used in deodorants, the skin absorbs parabens in the underarm region. When studied, parabens were found to be closely associated to breast cancer.
Parabens are also suspected of ecological harm. Low levels of butylparaben can kill corals. They have been detected in water, fish, and sediments.
Thus, making this ingredient a big NO-NO.
Triclosan
Triclosan is an antimicrobial agent. It combats bacterial growth in the body.
Recent studies have showed that triclosan affects human hormone regulation and is guilty of causing antibiotic resistance. They found it to disrupt critical hormone systems and the thyroid gland.
Apart from this, triclosan ends up in our waterways, restricts the growth of algae, and it may be toxic to some aquatic organisms.
Propylene Glycol
If your deodorant has propylene glycol, that is a red flag.
It is petroleum-based and is used to soften deodorants and antiperspirants, making them easier to apply. They basically improve user experience but compromises on the health of the individual and the environment. Propylene glycol is a neurotoxin and is known to cause contact dermatitis, kidney and liver damage.
Talc or hydrous magnesium silicate
Talc is a soft mineral used in deodorants as an absorbent and a color additive.
However, talc has come under fire because of its carcinogenic potential.
Phthalates
Pronounced thal-ates, they are common ingredients in personal care products, including deodorants and antiperspirants.
Phthalates are used to extend the life of a synthetic fragrance and they also make other ingredients more flexible. BUT they disrupt the endocrine system, especially in males.
They also affect female health, being one of the causative agents behind the early onset of puberty.
But ingredients aren't the only thing that makes or breaks a product. How you present it matters too.
What do we mean? The packaging!
In a world where plastic is ever looming, we do not need more of it. So if a brand switches it up with plastic-free packaging, they've certainly got our respect.
If you see it wrapped in paper, or cardboard instead of plastic, say yes, yes and yes.
So what now?
Well… natural deodorants.
No, you don't have to smell like a cave dweller. You can just switch to more natural and safer options.
Now that we know what ingredients we do not want, here's a list of ingredients that we do want.
Ingredients That are Good for You and Good for the Planet!
Looking for a healthy deodorant? Read on.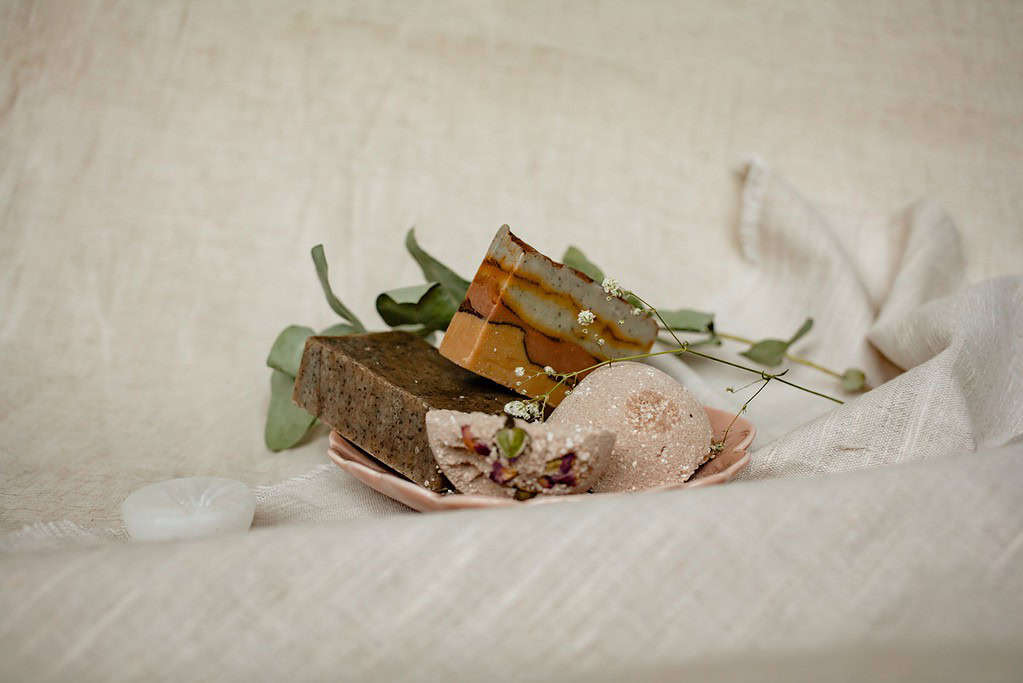 Powder or Starch
The best natural deodorants always contain powder or starch.
Their primary purpose is to absorb moisture. It helps to keep you cool and breezy.
Several powders and starches can be used, such as – baking soda, cornstarch, arrowroot powder, activated charcoal powder, and tapioca starch.
But be wary of natural deodorants containing baking soda. They are known to cause rashes for some people.
Aloe or Coconut Oil
Look for soothing ingredients such as aloe. They not only soothe sensitive skin but also provide antimicrobial properties.
Coconut oil is also welcome as it's got great skin moisturizing properties.
Antibacterial Ingredients
So while conventional deodorants use aluminum to fight bacteria, we're going to stray far, far away and look for aloe, coconut oil, and tea tree oil to fight bacteria for us instead.
Essential Oils
Different oils have different purposes, but all of them are delightfully scented. So move over synthetic fragrance, because natural scents are the way forward.
Beeswax or Candelilla wax
They provide texture to the deodorant.
So now that we know what natural deodorant is, and what it should contain, let's dive into brands that can give us what we want – the best smelling natural deodorants ever!
The 5 Best Natural Deodorants for Women
Native Plastic-free Deodorant
Founded in San Francisco, Native is pretty cool with its natural approach to deodorants. They have a plastic-free deodorant which of course we recommend!
With ingredients such as coconut oil, shea butter, baking soda, and magnesium hydroxide – this deodorant will have you smelling nice and sweet.
Bai-li Deodorant
Bai-li deodorant is natural and plastic-free – 2 of our favorite combinations.
The packaging is made from paperboard and they've got 5 lovely scents for you to choose from. Apart from that, many of their ingredients are certified organic.
Ethique
Ethique deodorants are vegan, palm-oil-free, cruelty-free, aluminum-free, and non-toxic.
They also have a baking soda-free option, which is good for those who have sensitive pits.
They also cater to those who want a subtle smell as they make an unscented version, too.
Meow Meow Tweet Plastic-Free Deodorants
First, how cool is this name!
Stick or cream, you can pick. They are vegan and natural, while many of their ingredients are USDA certified organic.
A perk with Meow Meow is that they offer mini sticks as well – perfect for traveling or simply just trying it out to see if this is the deodorant for you.
They also support several charities with their monthly donations.
Apothecary Muse is every outdoorsy person's ideal companion.
They are adventure skincare.
Like many of the brands mentioned above, they package their deodorants plastic-free in very earthy scents.
They are gender-neutral and also make a great deodorant for men.
The 5 Best Natural Deodorants for Men
Ethique
That's right, men, you can use this too.
Plastic-free, vegan, and natural.
This deodorant is the way to go.
Ethique deodorants also have bamboo in them. While this is an odd ingredient to add in deodorant, it actually helps to absorb sweat and oil.
Demes Get The Funk Out Spray
Okay, so this is one of the most versatile sprays out there.
It's natural. It's plant-based. And it can be used as a deodorizer, deodorant, air freshener, sanitizer, and fabric softener.
In terms of packaging, it scores a 7/10 in our book.
The bottle is made of glass, which can be recycled endlessly. However, we're docking three points off for the plastic caps.
BeNat Deodorant
This aluminum-free, long-lasting deodorant is suitable for both men and women.
It's a zero-waste, natural deodorant that comes in some very fresh smells.
The packaging is plastic-free and made of cardboard – which can biodegrade and compost well.
However, folks, once again, be wary of baking soda (one of the ingredients in BeNat's deodorant) if you have sensitive skin.
Arcadia
Deodorants from Arcadia are relatively more pocket-friendly.
Paraben and aluminum-free, these deodorants come in some really delightful scents.
Completely plastic-free, they adorn the deodorant in an environmentally friendly cardboard casing.
Pack and Leaf
This 100% natural deodorant believes in "no stink and no nasties." The formula is a magnesium and baking soda formula. Since it is concentrated, a little goes a long way. They also NEVER test on animals.
The packaging is plastic-free (YESS!) and is also available in small travel-sized sticks- perfect for when you're sedentary and perfect for when you're on the go.
So, you don't need to compromise on your scent while being mindful of the planet.
And with this list of the absolute best natural deodorant brands that we've just given you, we can say that the above statement is hence proved.
DIY Deodorant For When You Want To Save Some Cash!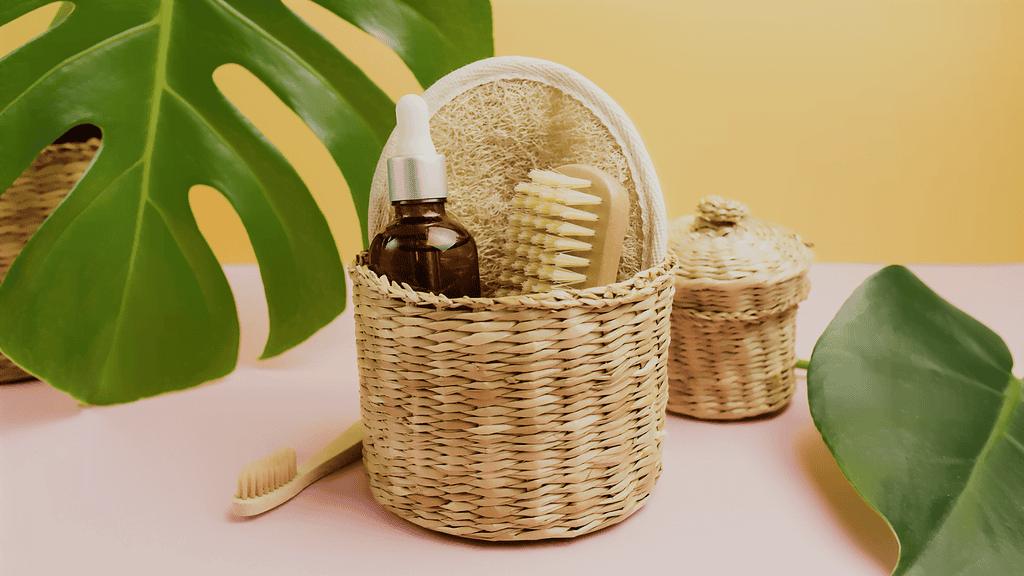 Whether or not traditional antiperspirants are your thing, it can be quite therapeutic to mix and match ingredients to create your own homemade deodorant.
Prep time: 5 minutes
INGREDIENTS:
1/4 cup baking soda
1/3 cup coconut oil
1/4 cup arrowroot starch
6-10 drops of essential oil (if you want to)
DIRECTIONS:
Mix the baking soda and arrowroot starch.
Add the coconut oil to the concoction till it blends in, followed by essential oils if desired by you.
Let the mixture rest in a glass jar.
Coconut oil is solid at room temperature. This will cause the natural deodorant to solidify. To use, warm the required amount between your fingers until it turns to liquid. Apply wherever required.
DIY means that you have room to experiment. Experiment with different bases, powders, and oil. Shake it up with shea butter, cocoa butter, and coconut oil when working with bases.
If you want an all-powder formula, skip adding the base altogether.
For an all-powder deodorant, add equal parts baking soda to arrowroot. Then add the essential oils. Shake it well to mix and… voila! You're good to go.
If you get any irritation from using the deodorant, homemade or store-bought, stop using it immediately. Baking soda is often the culprit behind this irritation and people may suffer from contact dermatitis due to it.
Also, be wary of excessively oily deodorant. You do not want oil stains on your clothes!
PS: You smell like what you eat. The food consumed directly affects body odor. If you've got bad BO, avoid foods that contain sulfur. Broccoli, cauliflower, and cabbage can affect how you smell. Be wary of onions and garlic, too.
Happy sweet smellin' everyone!
References:
Mirick, D.K., Davis, S., and Thomas, D.B. (2002) Antiperspirant use and the risk of breast cancer. J. Natl Cancer Inst. 94(20):1578-80.
Antiperspirants & Deodorants | Cosmetics Info [Internet]. Cosmeticsinfo.org. 2021 [cited 22 October 2021]. Available from: https://cosmeticsinfo.org/antiperspirants-deodorants
Kaur J, Fahmy L, Davoodi-Bojd E, Zhang L, Ding G, Hu J et al. Waste Clearance in the Brain. 2021.
Klotz K, Weistenhöfer W, Neff F, Hartwig A, van Thriel C, Drexler H. The Health Effects of Aluminum Exposure. Deutsches Aerzteblatt Online. 2017;.