We live in a day and age where along with self-care being recognised as a notable necessity, the importance of saving the planet and the issue of animal cruelty has also come to the forefront. Cue, using a vegan shampoo!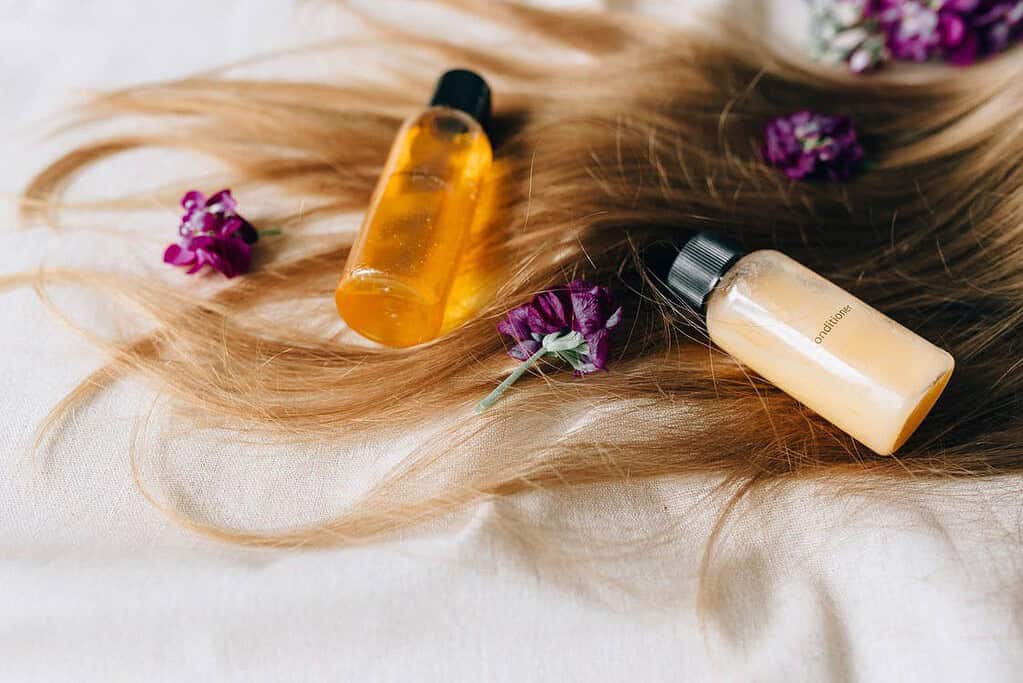 If aspiring for an animal and planet-friendly lifestyle was not a great enough reason to make the switch to cruelty-free self-care, what if we told you that using a vegan shampoo and conditioner would also promise you luscious locks and overall healthier hair? With a higher chance of being free of harsh ingredients, due to treating your hair with organic essential oils and plant extracts, using a vegan shampoo also protects the scalp, prevents hair damage, and promotes growth, shine, and healthy hydration!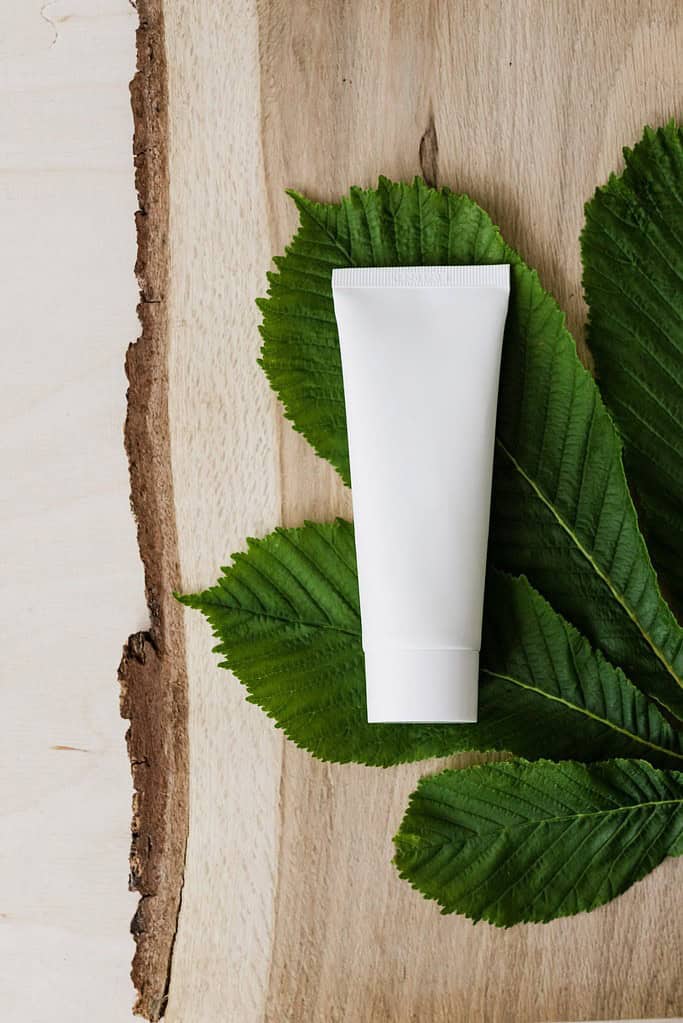 Cruelty free shampoo, aside from encompassing all natural ingredients, also does not test on animals and strives to be holistically healthier for the environment. The latter is due to the natural ingredients that make up a vegan shampoo and conditioner, as well as the planet friendly and recyclable packaging, that are predominantly biodegradable. The growing rise in environmental awareness, has boosted the production of clean shampoo brands with vegan-certified ingredients, that help us make a conscious choice when it comes to self care, so that we can grow healthy hair that will also thrive in a healthy environment!
Animal Testing For Hair Products
It's not uncommon that we often find ourselves using products from big beauty and self care brands that don't clarify that animal testing is a part of the production process! Whether we miss the fine print, or are not entirely environmentally conscious when scouring out our favourite products, with the demand for vegan shampoo now on the rise, we have an easier accessible plethora of clear, cruelty free shampoo brands for us to choose from!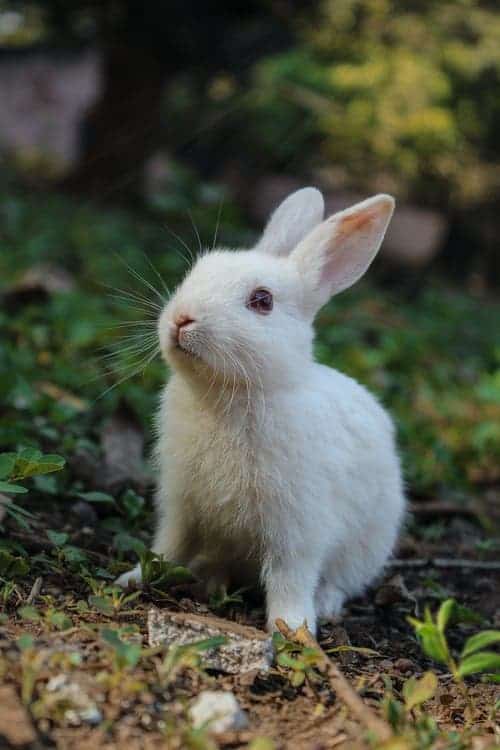 Ethical practice is the core intention behind creating a vegan shampoo, ensuring that no furry friends were harmed in the process. Vegan shampoo and conditioner brands that incorporate ethical practice, usually also prefer to choose more sustainable alternatives for their packaging, hence helping us get one step closer to leading a compassionate and sustainable lifestyle all at once.
While being vegan means that one refrains from using any kind of animal products, along with the use of animal by-products, the same applies when using a vegan shampoo and conditioner. The most common animal by-products used in such products include, gelatin, keratin, beeswax and lanolin, which are in turn substituted with natural, plant-based ingredients. The result of this not only saves our furry friends, but helps up organically, maintain our natural mane!
Most people are not entirely aware of the savage severity that animals are subjected to during animal-testing, when it comes to testing for human hair, beauty and skincare products. The shocking part is that there are masses of mice, rats, guinea pigs, rabbits, and monkeys that are specifically bred for the purpose of testing, and are restricted to the cruel conditions of a caged life.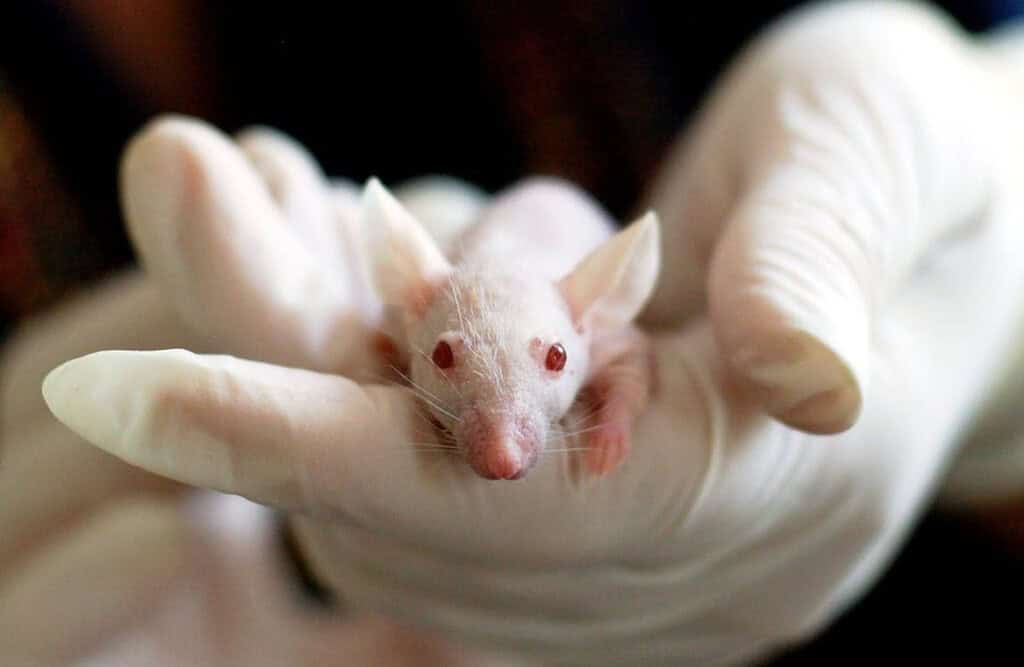 The process usually entails the shaving of their animal fur, onto which a multitude of different chemicals are rubbed onto their bare skin to test the various irritations that might be caused on human skin. Additionally, they are all force-fed with cosmetic ingredients to also check whether inhalation, or an oral ingestion of the ingredients could negatively affect humans. The risk and brutality, lies in the fact that if these chemical could be harmful to humans, just imagine the negative effects that could be imposed onto small and defenceless animals! Sadly, the horror does not stop here; many a time these animals are also killed and cut open for further research to take place.
If this isn't a strong enough reason to make the switch to cruelty free self care, let's move on to the harmful chemicals present in your regular shampoo!
Harmful Chemicals in Shampoo
The majority of hair care products are brimming with harmful chemicals that despite giving your hair those instant benefits, prove to be seriously damaging in the long run!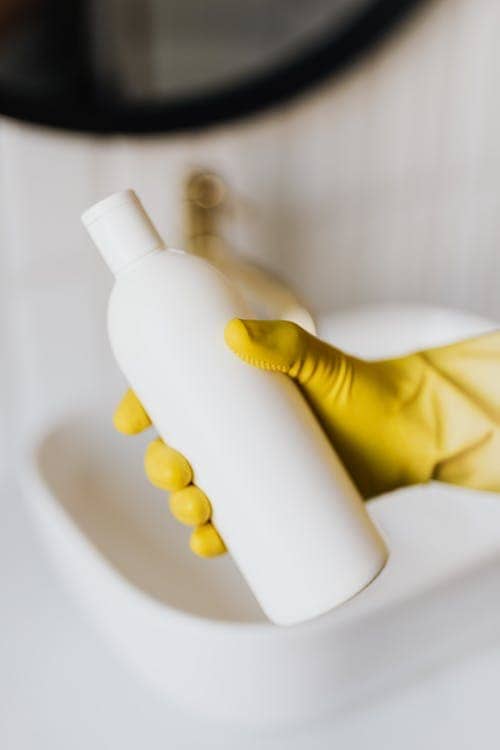 Parabens
In order to boost the shelf life of many hair products, parabens, butyl, propyl, and ethyl, which are types of preservatives, are added in the production process. While they hold the purpose of preventing bacteria growth in your shampoo and conditioner, they also act in a similar manner to the hormone, oestrogen. The latter results in increasing the risk of illnesses such as breast cancer!
Sulfates
The primary use of Sulfates in hair care products, is to clean the excess dirt that sits on the scalp, and help in the lathering effects of the product. Ironically, these sulphates, including sodium lauryl, sodium laureth, and ammonium lauryl, can also cause allergic reactions on the scalp, as well as holding disruptive properties for your hormones! Additionally Sulfates are also known as toxic chemicals for both the environment, along with water based species!
Phthalates
Phthalates are predominate in typical shampoos, with the purpose of increasing the spreadability; for example, it helps the perfume remain on both your hair and the scalp. However, Phthalates are known to be endocrine disruptors, which essentially means that for younger girls it can prepone puberty, and for men, it can reduce the sperm count. And of course, they prove to be highly toxic chemicals for the environment too!
Polyethylene Glycols
Deriving from petroleumm, polyethylene glycols (PEG), are essentially used in hair products to produce a thicker consistency. While there is not sufficient evidence on the toxicity of the chemical, experts in hair care believe that the synthetic ingredients can have a harsh effect on both the scalp and hair, often leading to dryness.
The Top 6 Clean Shampoo Brands
Attitude Super Leaves Daily Moisturizer Shampoo
Brimming with vitamin and mineral rich plant ingredients such as, watercress, nasturtium, Moringa oleifera seed, and green tea leaf extract, the Attitude Super Leaves Daily Moisturizer Shampoo is EWG certified! This means that the product meets the strict standards for non toxic ingredients, and a transparent packaging and manufacturing process. Additionally, the Super Leaves Shampoo has an ECOLOGO certification, verifying the product has a reduced environmental impact, as well as being vegan and cruelty-free certified by the Beauty Without Bunnies program!
Pacifica Coconut Power Strong and Long Moisturizing Shampoo
This cruelty free shampoo, also approved by the Beauty Without Bunnies program, is not only affordable, but also promises you a tropical hair care treatment due to the fruity extracts that make up the ingredients! A few of these include, coconut, rice, aloe vera, açaí, and raspberry extract. Pacifica's moisturizing vegan shampoo is made free of parabens, phthalates or additional petroleum derived mineral oils, and is created with the intention to cleanse dry, damaged and chemically treated hair.
Superzero Shampoo Bar
Superzero's plant based and cruelty-free shampoo bars have all the required qualities of a great shampoo, minus the use of plastics, microplastics and all those harmful chemicals. Free from parabens, phthalates, sulphates, silicones and synthetic fragrances, the Superzero Shampoo bar replaces these with vegan ingredients, such as green tea leaf oil, juniper berry oil, natural plant proteins, as well as sustainable palm oil! The shampoo bar also comes in recycled packaging that is certified climate neutral, and the manufacturing company has officially pledged 1% of its revenues to environmental nonprofits!
Aspen Kay Shampoo Bar
The Aspen Kay vegan shampoo bar is made up of zero toxic detergents and is sulfate, silicone, and paragon free. Made up of organic argan oil, herbs, and scented with natural orange and lemongrass essential oils, this shampoo bar cleans and nourishes your hair, while retaining your scalps protective oils! Additionally, the herbs used also stimulate hair growth and repair damaged hair. While the shampoo bar uses zero waste packaging, a single bar of Aspen Kay is equal to three bottles of shampoo, also making it super cost effective!
Ingredients Sulfate Free Vegan Shampoo
The Ingredients sulfate free shampoo is marketed as the only 100% vegan shampoo available on the market that is free from all synthetic and artificial ingredients, as well as being 100% cruelty free. In turn, the shampoo uses all plant-derived and plant based products, such as plant botanicals, tea tree oil and apple cider vinegar, which makes it all the more gentler for all hair types. The packaging too, is made up of recycled plastic, making it an all round happier and healthier hair care product!
Beauty Without Cruelty: Rosemary, Mint, Tea Tree Shampoo
Beauty Without Cruelty, is a vegan brand that has produced a chemical and artificial fragrance free shampoo that promises to clean and nourish your scalp and hair. Gluten and sulphate free, as well as using only natural ingredients, such as rosemary, mint, and tea tree, your hair is sure to be left smelling fresh and fragrant! The shampoo is 100% organic and suitable for all hair types!
3 DIY Vegan Shampoo Tips
While vegan and cruelty free shampoo and conditioners are more and more readily available, the magic in making your own vegan and paraben, sulphate and silicone free hair care products for just a fraction of the cost, is all the more exciting!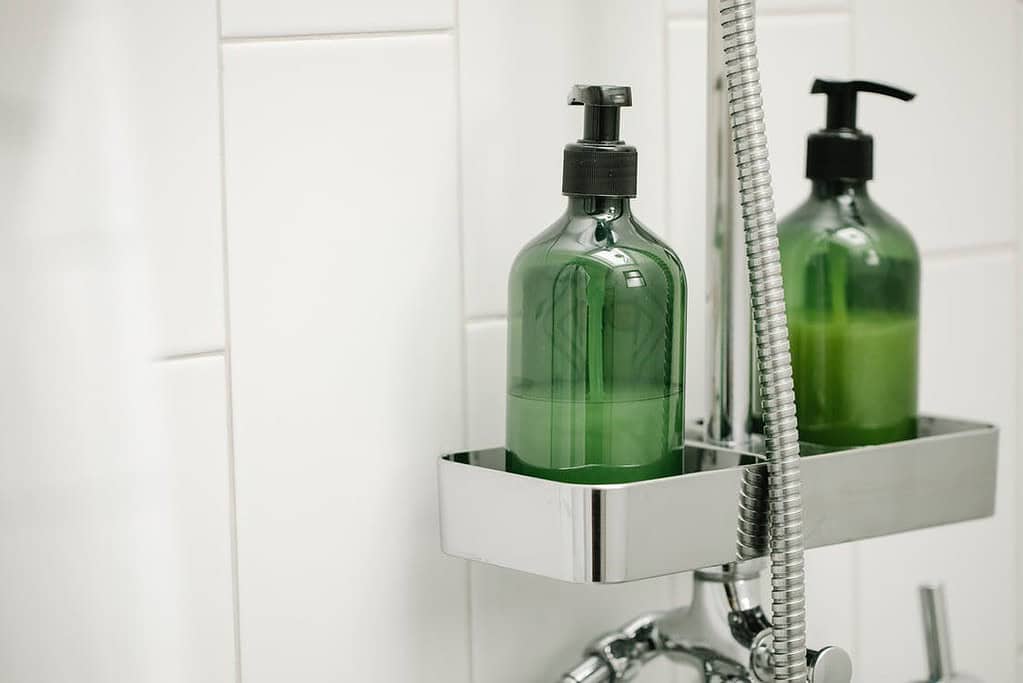 Green Tea and Honey
The combination of green tea and honey is the perfect mix to help with hair growth due to the properties of green tea which help get rid of dandruff, that can often result to hair loss! Additionally, honey moisturises dry and brittle hair, bringing its shine and vigour back! Just brew some green tea leaves or tea bags, and combine with honey, olive oil, lime juice or aloe vera, along with a few drops of mint or lavender essential oils!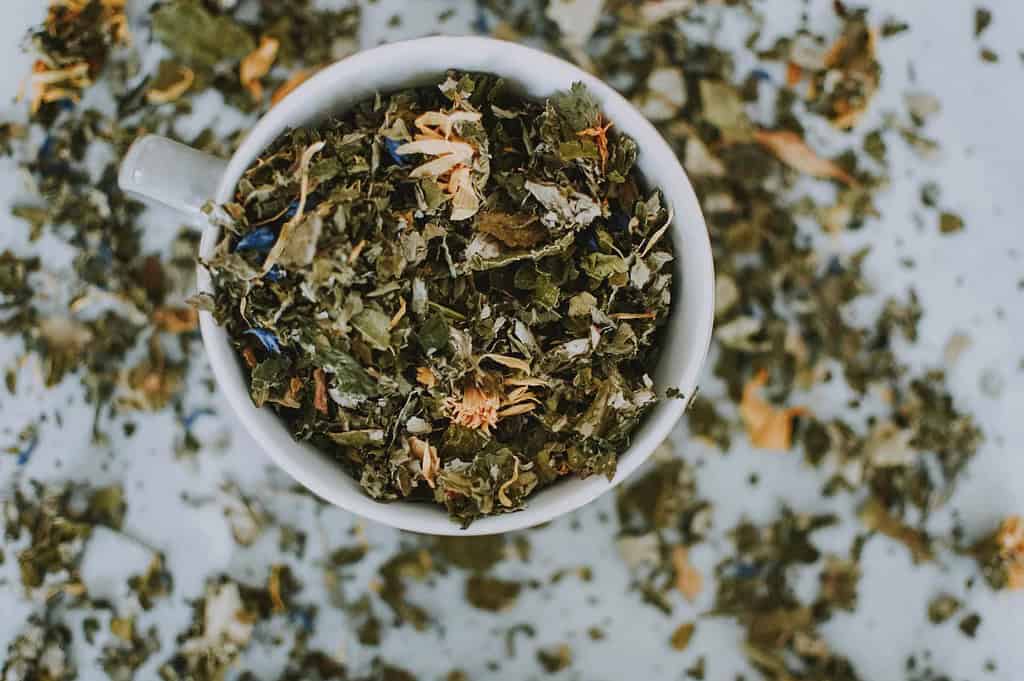 Onion Shampoo
Onion juice mixed into or water and a combination of the readily available organic Castile soap, proves to be a great organic DIY shampoo as it provides nourishing properties such as providing extra sulphur to the hair and scalp to support strong and thick hair, as well as helping in preventing hair loss. Additionally, the sulfur found in onions also helps collagen production, and in turn, can promote healthy skin as well as healthy hair growth!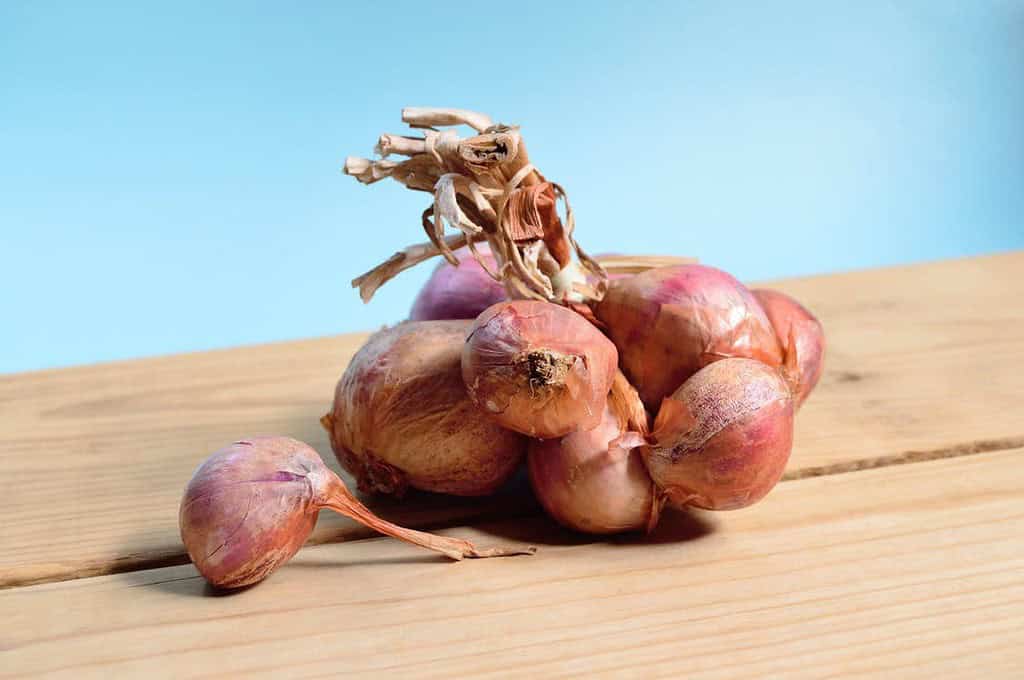 Apple Cider Vinegar Shampoo
If you're looking for a simple solution to DIY vegan shampoo, open up the pantry cupboard and grab yourself some baking soda and apple cider vinegar. While this concoction works wonders in the long run, It may take some time for your hair to adjust! Just get yourself a repurposed bottle, add a few tablespoons of baking soda, top it off with hot water, and add your favourite essential oil for some fragrance, then shake! After a few minutes of settling down, apply some to wet hair and rinse. Follow this up with half a cup of apple cider vinegar mixed with water for a second rinse, and there you have it, fresh, clean, and cruelty-free hair!
Conclusion
While cruelty-free self-care, as well as vegan hair and beauty products, are becoming more and more understood, and in turn available, is it really worth sticking to our favourite hair care products, and supporting the unnecessary infliction of suffering onto helpless animals? The honest truth is that if we are able to nourish both ourselves as well as the planet we live on, without causing environmental or emotional damage, why must we live otherwise? Making the switch to vegan shampoo, despite seeming like a small change in your bathroom, ensures that while you healthily maintain yourself, you also healthily maintain the wellbeing of the environment you thrive in!