Every year, more than 23 billion pairs of shoes are produced. The sneaker industry has never been bigger, and it shows no sign of stopping down. Yet behind the high demand for footwear is a wasteful business that is practically unmeasurable. The majority of these new pairs are made of virgin plastic, rubber, and petroleum, which emit dangerous amounts of carbon dioxide. It's amazing how many sustainable footwear brands you can discover in the present.
From heels to sneakers and flip-flops to boots and pretty much every style you will find an option that is sustainable. In the case of sustainable shoes, there are numerous factors to consider – Who manufactures them? What is their source? Do we want to wear them for a long time? The idea of transparency in the chain of supply is important too. The new collection of Nike's Recycled shoes has been striving to prove authentic in this tornado of greenwashed products.
People are turning to a new way of life as their awareness of environmental issues grows. Fortunately, by making shoes made from recycled plastic, ethical footwear brands are helping the planet reverse the tide against plastic waste. Major shoe brands such as Nike are also changing how they produce sneakers with Nike's Recycled Shoes.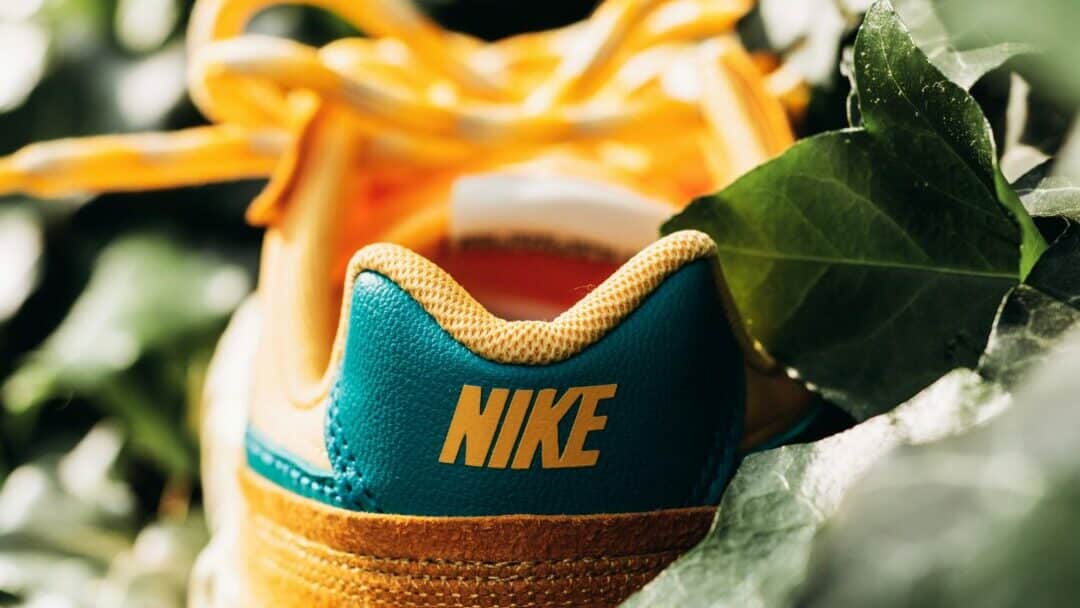 Nike's Recycled Shoes are performance shoes that set new eco-friendly sustainability standards. If you want to make better, more environmentally friendly decisions. Choose recycled Nike shoes manufactured with innovative, eco-friendly materials and more sustainable manufacturing methods. Nike's "Move to Zero" campaign outlines the company's zero-carbon and zero-waste goals. Recycled materials and renewable energy are currently used in many different sneakers, including Nike Air.
What are Nike's Recycled Shoes made of?
No one wants to compromise their top-quality material in their shoes since it's essential in order to beat your competition. But, you should also know that in the race to be sustainable the stakes are greater: If you don't win, the entire world loses–for once and for all.
The creation of shoes using recycled materials don't need to be a compromise in terms of budget, quality and speed and Nike's recycled shoes collection has proved that making use of materials that don't contribute to garbage dumps.
Among the most severe consequences of the climate catastrophe is plastic pollution. Plastic is expected to infiltrate our seas in eight billion tonnes per year, accounting for nearly 80% of all ocean garbage. Plastic in the ocean harms marine life and wastes a lot of resources. Many plastics, such as PET water bottles, might be recycled into valuable items rather than harming the environment.
Nike's recycled shoes and sneakers are eco-friendly and manufactured from recycled materials such as plastic bottles and industrial waste. The new collection of sneakers, ' Space Hippie', according to Nike, have the lowest carbon footprint of any shoe the company has ever produced. Uppers of Nike shoes made from recycled materials include at least 85% recycled materials, primarily recycled plastic bottles, t-shirts, and yarn scraps. The sole is made up of 15 per cent Nike Grind Rubber and 100 per cent recyclable foam.
Materials Used in Nike's Recycled Shoes
Recycled Polyester
Plastic bottles are cleaned, crushed into flakes, transformed into pellets, and then turned into a high-quality yarn to make recycled polyester for Nike sustainable shoes. In addition to lowering trash, recycled poly reduces carbon emissions by approximately 30% compared to virgin polyester and saves an estimated 1 billion plastic bottles from landfills and waterways each year.
Nike Air
Another amazing componet used in Nike's recycled shoes collection is Nike Air. All Nike Air soles have been made up of at least 50% recycled manufacturing waste since 2008. All of Nike's AirMI facilities in North America are powered entirely by renewable wind energy as of 2020. Nike recycles more than 90% of the trash from Air sole materials to create new, creative cushioning solutions.
Sustainable Cotton
As of 2020, all of the cottons that Nike uses across their entire Nike shoes made from recycled materials is certified organic, recycled, or obtained through the Better Cotton Initiative (BCI). BCI seeks to enhance cotton farming worldwide by obtaining cotton using a Mass Balance technique. All organic cotton is farmed without the use of pesticides or synthetic fertilisers derived from fossil fuels, and Nike recycles over 680 metric tonnes of cotton each year.
Recycled Nylon
The recycled nylon used in Nike sneakers is made from various materials, including carpets and old fishing nets. Before going through a chemical or mechanical recycling process, the nylon is cleaned, sorted, and turned into flakes. Compared to virgin nylon, this new recycled nylon yarn reduces carbon emissions by up to 50%.
Nike Flyleather
Flyleather is synthetic leather that looks, feels, and smells like natural leather. It is created utilising a water-powered method that binds at least 50% recycled leather fibres with synthetic fabrics. In comparison to full-grain leather, this produces less waste and has a lesser impact on climate change.
Nike FlyKnit
Nike Flyknit is a precision-engineered lightweight fabric that produces 60% less waste than standard footwear upper manufacture. Six to seven plastic bottles are contained in each Flyknit upper.
Nike's Recycled Shoes Collection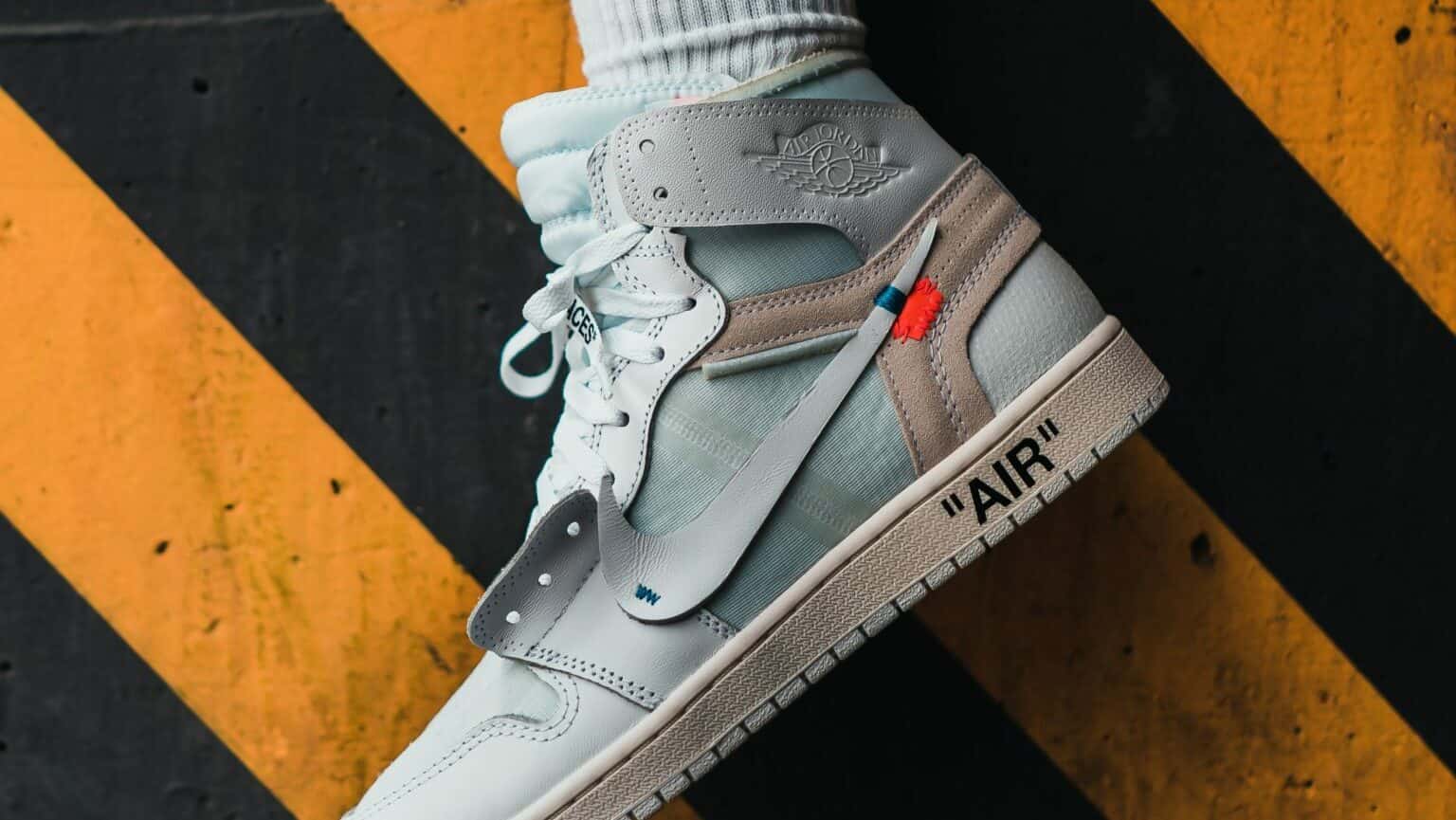 Nike Air Collection
Nike's Recycled shoes has developed an amazing line of shoes according to everyone's needs and wants. Including at least 20% recycled content by weight, the Air Max Pre-simplified Day's upper helps to avoid material waste in the process. The Air Max Genome features a minimalist upper with a TPU Airbag that is 75 per cent recycled from the 2000s. The natural world inspires classic and modern design ideas in the Plant Cork Pack. Around 20% of each shoe's recycled material comes from recycled Poly Canvas and other textiles on the uppers.
The Air Max 90 pair (which comes in the same colours as the AM95) has received a nearly identical makeover. The shoe's texture and definition are enhanced by recycled felt on the upper, Nike Grind rubber, and a screen-printed Swoosh logo, all while remaining eco friendly. The Air Max 95 comes in two colorways: "White/Bright Crimson/Photon Dust" and "Black/Smoke Grey/Light Bone/Electric Green," both with a patterned outsole created with Nike Grind materials. The speckled look is replicated on the sneaker's top, emphasising the shoe's long-lasting qualities.
Air Force 1 and Daybreak's outsoles are manufactured with 9 per cent recycled cork impregnated in the rubber, which comes from the wine industry. This provides the material with a more natural appearance while lowering its overall impact. The Blazer Mid's outsole is also made of Nike Grind rubber, but it loses the crowded multicoloured look, favouring something more finely speckled. The sneakers are also asymmetrical, featuring a cut-out felt Swoosh on the lateral and recycled synthetic leather with red or green embroidered embellishments on the sideways.
AirVapor Max
With at least 55 per cent recycled material by weight and circular design elements in its many components, the Nike Air VaporMax 2021 is one of the most ecological Nike eco-friendly shoes to date. The shoe's materials are chosen with the environment in mind. It has a Nike Grind outsole and a full-length VaporMax Nike Air machine produced with roughly 75 per cent recycled materials from heel to toe. TPU on the heels clip and toe tip is made with about 60 per cent recycled materials.
Nike Crater Impact
The Nike Crater Impact is modern with sewn curves, efficient overlays, and an embroidered Swoosh to help decrease waste. The soft Crater Foam midsole combines roughly 10% Nike grit with a combination of foams for durability and aesthetic recognition. The Nike Grind granules provide a distinct texture and colour mix on each midsole, and the carbon footprint is reduced by reducing the amount of new material.
Cosmic/Celestial Unity
Cosmic Unity, the first premium collection of Nike's recycled shoes is created with a minimum of 25% recycled content by weight, including a 10% Nike Grind Crater Foam midsole, is now accessible in new colors, offering durability and flexibility in a competitive market. Two additional successful silhouettes join celestial Unity: the Air Zoom SuperRep 2 Next Nature and the Nike Victory G Lite, which are all mainly composed of at least 20% recycled material and have a highly breathable design.
Conclusion
The idea of perfect biodegradable shoes is not something that is yet. Shoes can be difficult because you want them to last , but the materials you choose to use aren't always perfect. But Nike's recycled shoes make sure to use recycling recycled rubbers and polymers which means that at the very least, new threads that would be used in the shoes were not made. As mentioned above they also make use of natural fibers, such as hemp, hemp, organic cotton and wool.
Want to read more like this?
Get similar stories and a free sustainability checklist delivered to your inbox.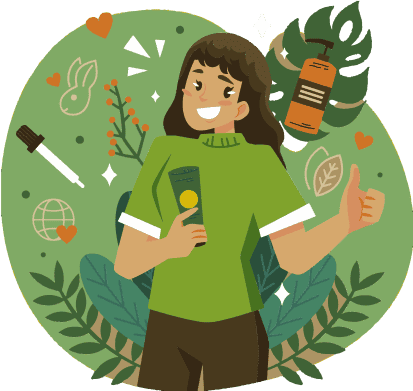 Get similar stories and a free sustainability checklist delivered to your inbox.