Footwear is not just a necessity but something that can absolutely make or break an outfit.
There are entire magazines, blogs, and editorials dedicated to footwear, focusing on the season's latest trends and dissecting the shoes worn by celebrities.
Unfortunately, mass-produced shoes contain animal products such as leather, suede, animal-derived glue, wool, or fur. Animals are reared and butchered in cramped factories in the name of fashion.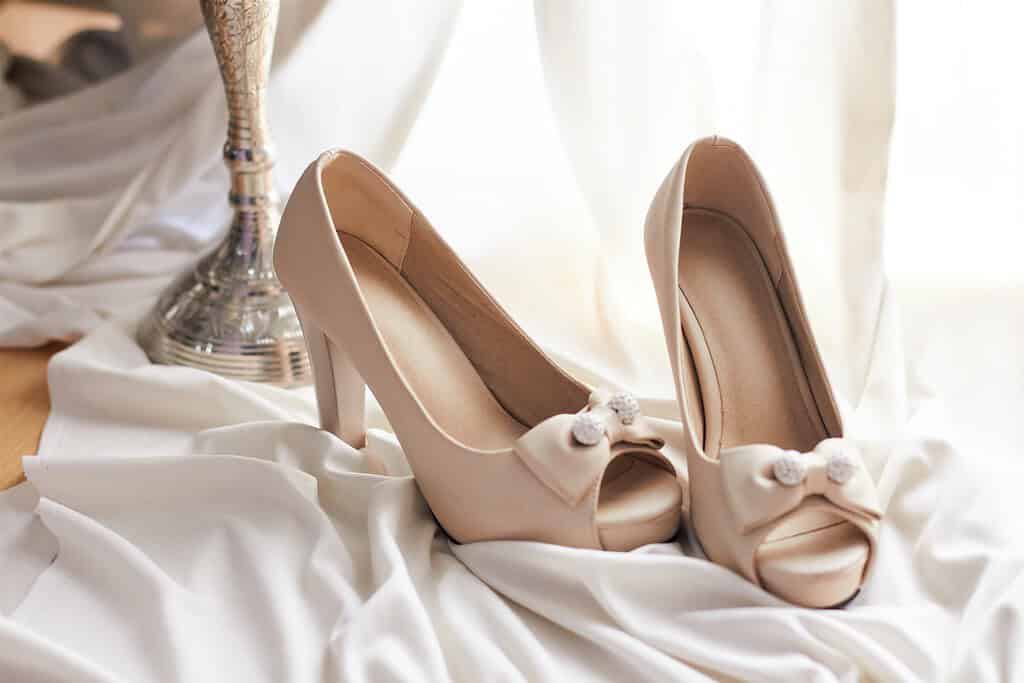 Vegan heels are a very welcome alternative in this atmosphere. Leather is most commonly used in items like shoes, so finding a cruelty-free alternate becomes that much more urgent. So, all you conscious consumers and sneakerheads, don't you want to walk the walk with actual ethically produced shoes?
Through this 101, we will tell you exactly why you should switch to vegan heels, what makes them better, and recommend some of our favorite vegan heel brands so that all you eco-friendly consumers can strut the stuff with a clear conscience!
Why vegan shoes are better
This hardly requires elaboration for hardcore vegans and animal rights activists, but vegan shoes are more eco-friendly, cruelty-free, and also last longer! While they may seem expensive, we still feel they are an investment you should most definitely make. That is if you can afford them. We understand that not everyone has the means to opt for sustainable options, but also, it is advisable then to reduce consumption and opt for shoes made of synthetic material (these are also considered vegan! but maybe not as eco-friendly as natural vegan options) and to wear them as long as possible!
Vegan Shoes Last Long
The quality of any given product might vary substantially. Vegan shoes of excellent quality are generally accessible and a wise investment! The likelihood of anything lasting longer increases with quality.
While it is preferable to stay away from fast fashion that is inexpensive and unsustainable, buying used clothing will make it simple to pay for beautiful vegan shoes. The lifespan of your shoes will also depend on how well you take care of them and how frequently you use them, but in general, vegan shoes can endure for years.
Vegan Heels Are Eco-Friendly!
Vegan footwear is substantially more environmentally friendly than leather footwear. In comparison to materials originating from animals, synthetic leathers composed of polyvinyl chloride (PVC), polyurethane (PU), and other poly-composite microfibers have a far reduced environmental impact.
Vegan shoes made from recycled plastic, tires, canvas, cork (which is recyclable and biodegradable), coconut trash, and even pineapple are other options for environmentally conscious buyers. Finding shoes that are both ecological and ethical is simple, thanks to the increasing variety of inventive recycled materials and organically derived fibers.
The pollution that leather tanneries spew out has a terrible impact on locals, especially animals and employees. The leather business has been known to employ harmful substances including cyanide, arsenic, formaldehyde, chromium, ammonia, hydrogen sulfide, dyes, and finishes to keep skins from decomposing in your closet. Lime sludge, sulfides, acids, and other contaminants can be found in tannery waste. Additionally, a large portion of leather tanning is carried out in nations that have no laws governing the environment's protection or the health and safety of the employees and other locals.
Wool, fur, and leather manufacturing leads to biodiversity loss, pollution, water contamination, and climate change. Despite how utterly awful it is to use skin for shoes, millions of animals are tortured and slaughtered each year for their skin. Animal farming consumes priceless resources and causes unspeakable suffering to animals like sheep, cows, and goats that only want to live in peace. As they are tortured and dismembered for their wool, we must recognize the anguish and fear in their screams.
How To Find Comfortable Vegan Heels?
It's not difficult to get vegan footwear. For peace of mind regarding each ingredient, you may get them from vegan businesses like Veerah or FAIR Vegan Shoes online. Simply look for the "PETA-Approved Vegan" badge while buying at a department or shoe store. Don't worry, we will list some amazing vegan heel brands down below to make it easier for you.
What Are Vegan Shoes Made Of?
Plant-based materials like mushrooms, bananas, and apples, as well as synthetic materials like rubber, microfibre, and polyurethane (PU) can be used to create vegan footwear. The absence of any materials produced from animals, such as leather, suede, or wool, defines vegan footwear. Vegan footwear is free of any materials derived from animals, including leather (which is a byproduct of the meat and dairy industries), hair, fur, and wool.
It is nearly impossible to tell the difference between leather and vegan shoes. So, if you ask us, there is really no reason (other than conspicuous consumption) to opt for non-vegan shoes.
Best vegan heel brands
VEERAH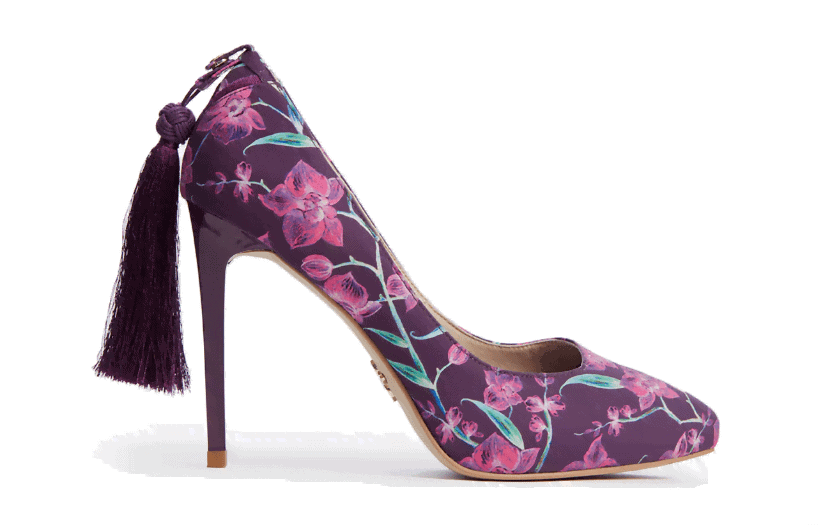 Some of our favorite vegan heels are the ones made by Veera. They are effortlessly stylish, unique, and cruelty-free!
In 2014, Stacey Chang realized that stylish clothing and shoes could be produced without harming animals. She was disappointed to discover that there were no fashionable non-leather shoe alternatives when she searched for designer vegan shoes. Crocs, Birkenstocks, and canvas sneakers were all that came up. It was obvious that designer shoes needed a makeover.
She discovered partners that shared her vision after spending time studying shoemaking construction in Italy and investigating manufacturing and sourcing businesses in Europe and Asia. She founded VEERAH in 2016, more determined than ever to make gorgeous, ethically made shoes that modern women who care about the environment would adore.
VEERAH is run by women, for women, till today. All of their shoes are ethically created using exclusively vegan, cutting-edge materials, like apple leather, recycled plastic fabric, and more. Each collection is the result of careful sourcing and creative design. Classic shapes are given a new life by fully detachable jewel-like accents, allowing consumers to mix and match numerous styles with a single pair of shoes while also adding adaptability to each model. By designing in this way, more fashion is produced with a less carbon footprint.
VEERAH is also involved in several social causes. At least 1% of their revenue goes directly to social impact causes. They provide their employees with 10 paid hours per quarter for volunteering or taking self-improvement courses. Also, VEERAH sponsors a one-year scholarship for girls for every 100 customer feedback surveys they receive.
Check out their website here!
FAIR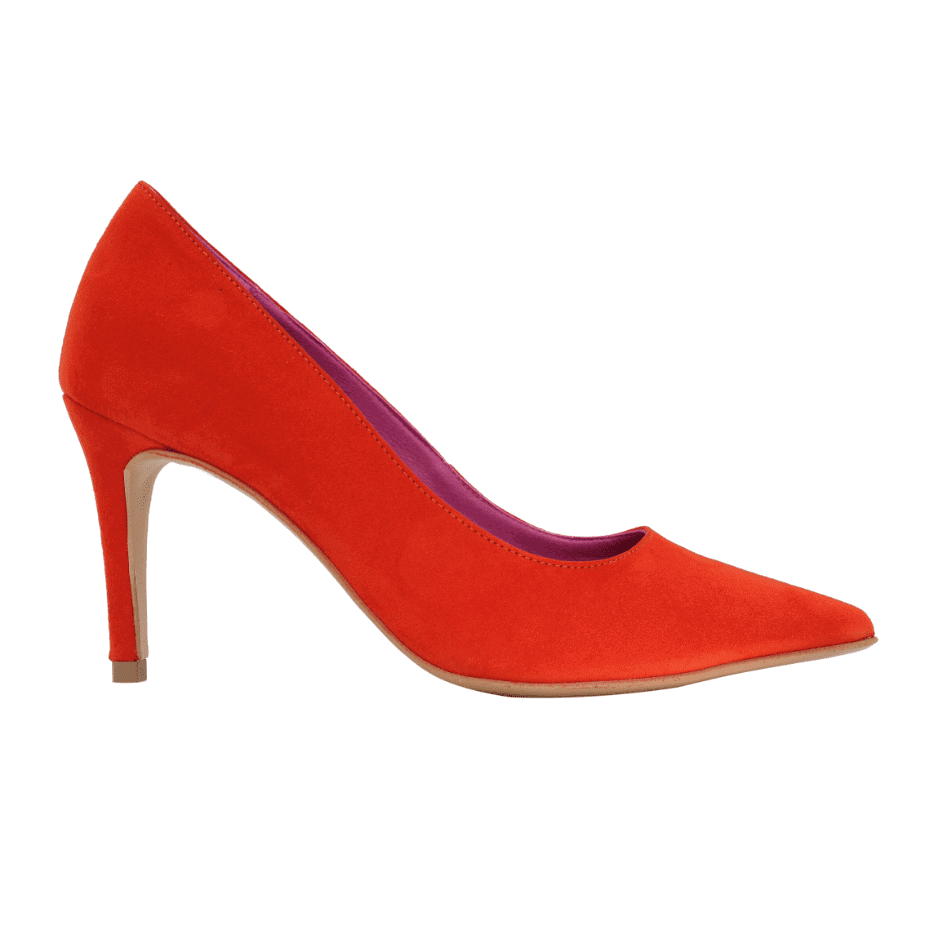 FAIR provides a variety of vegan sandals and pumps in a range of heights, hues, and materials, including metallic vegan leather, vegan suede, vegan tweed, and cork.
FAIR was founded with the intention of balancing the vegan ethos with quality and style. In a never-ending celebration of respect for people, animals, and the environment, FAIR makes contemporary vegan shoes in Portugal that are suitable for a variety of styles and individuals.
FAIR collections aim to utilize the most environmentally friendly materials and are entirely free of any exploitation of animals during production in Portugal.
Check out their website here!
BC FOOTWEAR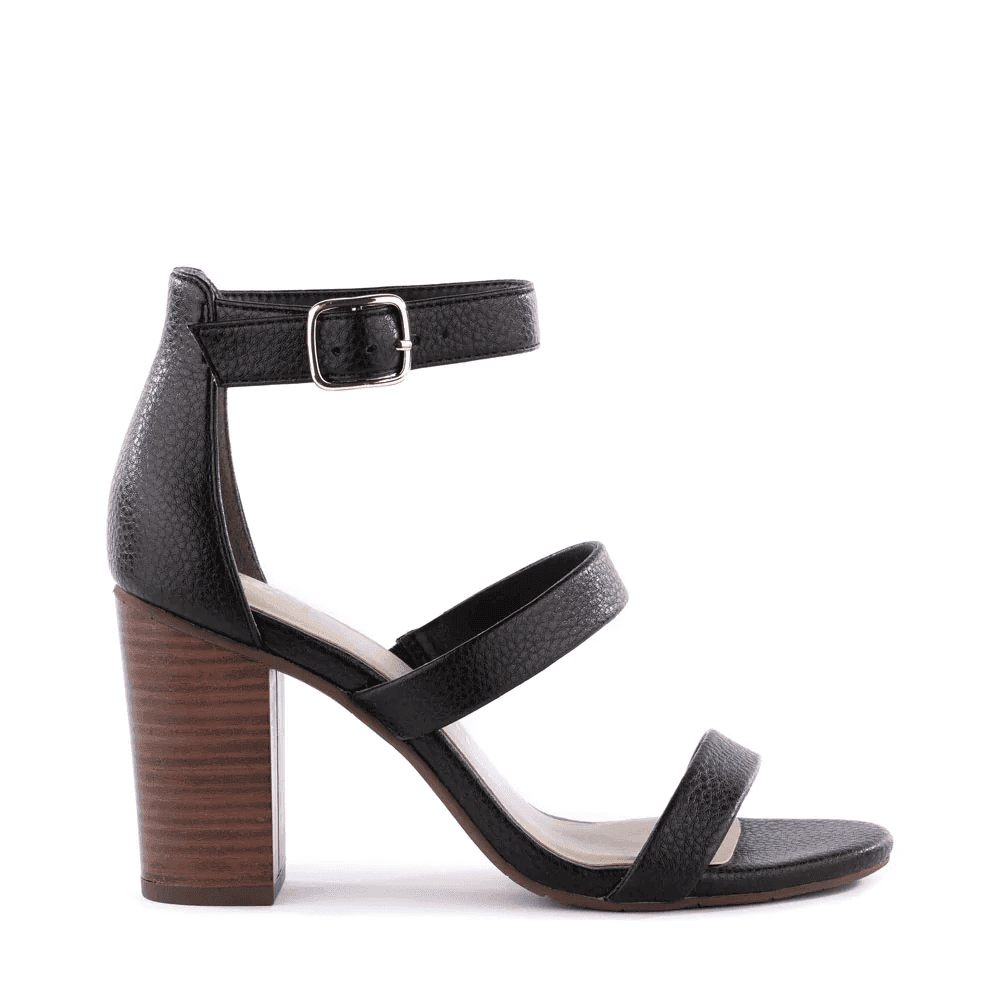 "Playful and bold with a strong point of view, BC Footwear is for the woman who knows who she is and isn't afraid to share it with the world."
Affordably priced casual heels, wedges, and sandals with the appearance and feel of genuine leather are available at BC Footwear.
They manufacture their shoes On China's southeast coast, in the Fujian province. They have partnered with some of the finest factories in the industry because they uphold the stringent social compliance requirements established by their firm and enforce all local and international labor regulations to provide a secure and equitable workplace.
Additionally, the manufacturers they partner with are dedicated to upholding the essential standards to maintain PETA certification for their 100% vegan brand.
Check out their website here!
CARMONA COLLECTION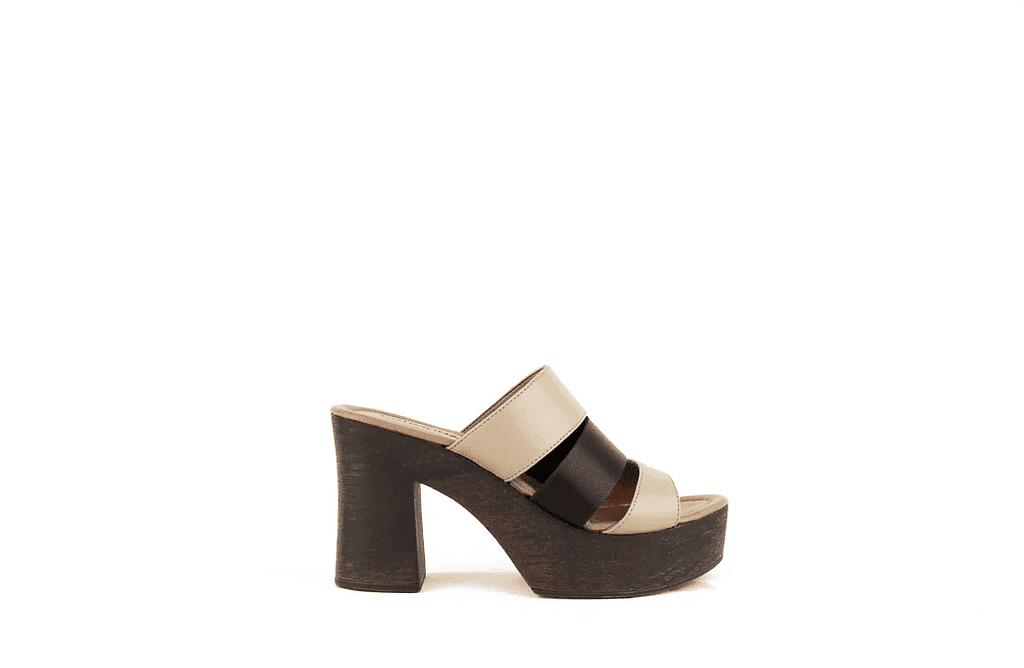 Three sisters established the Carmona Collection, a progressive and ethical company in León, Guanajuato, where creating shoes is a tradition.
They replace the use of environmentally harmful synthetic materials and animal leather with a sustainable, vegan, and organic material derived from CACTUS. They also look for environmentally friendly alternatives for each component that incorporates a CARMONA shoe (lining, sole, and reinforcements). So you may purchase without any worries!
Carmona Collection believes that being a "Made In Mexico" product is not enough, so all the materials they use to create each pair of CARMONA are also made in Mexico.
Check out their website here!
AERA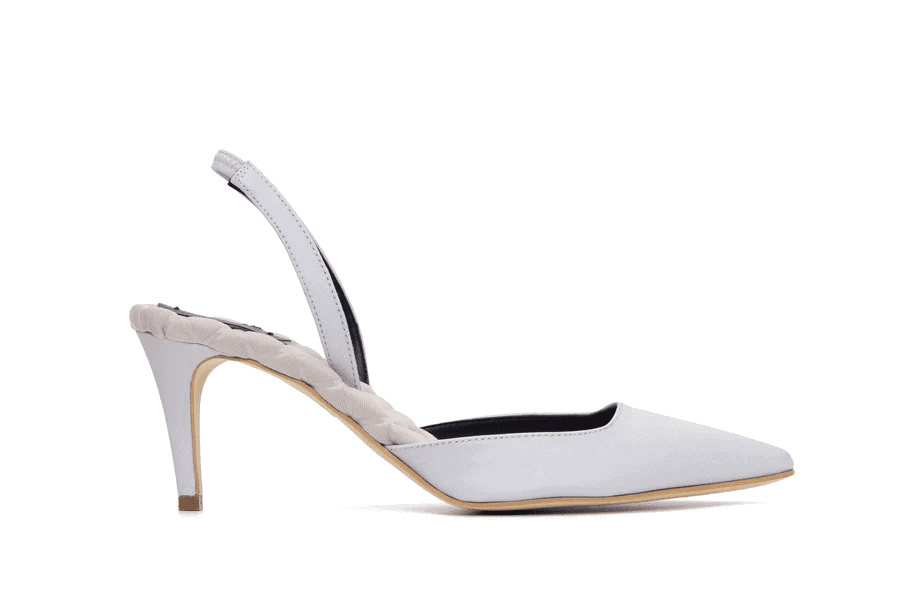 AERA is leading the luxury footwear industry with its uniquely crafted styles and placing equal value on the planet, people and product. Their shoes are certified vegan. AERA is dedicated to scientifically assessing the environmental impact of each pair of shoes they produce in addition to ethically creating opulent vegan pumps, platforms, heeled sandals, and mules with the least potential negative effects on the environment.
AERA has developed effective water and carbon offset solutions with the assistance of the professionals at SCS and is still looking for ways to mitigate their other effects. They understand that only carbon offsets are now certifiable and that not all environmental consequences have offsets that precisely correspond to them. However, AERA is dedicated to identifying the best solutions and making every effort to mitigate all of their effects.
They have so far made investments in a number of programs with the goal of consistently offsetting by 110% the environmental effects connected with the cradle-to-consumer lifespan of their shoes. They have contributed to the reforestation of 120,000 acres of marginal agriculture in the Mississippi Alluvial Valley through their investment in the Green Trees Reforestation project. By making this commitment, they have planted almost 2,000 trees, which, according to SCS certification, has offset the GWO of their shoes by 110%.
Their shoe boxes are just as luxurious as any branded shoe box you could currently have in your closet, but they are constructed of paper that has a post-consumer recycling content of 40% and an organic waste residue content of 15%. The remaining paper is GMO-free and FSC certified, and it is manufactured using EKOenergy, which reduces carbon impact by 20%. The package contains 100% post-consumer waste recycled tissue paper and a 100% cotton dust bag that has been certified by the Global Organic Textile Standard.
What we admire about AERA is that they acknowledge that the plastic and rubber they use in making their vegan heels also have an environmental impact and aim to find solutions to this in the future too. We respect the company's transparency and love their vegan heels. This brand is a must-check out!
Check out their website here!
COLLECTION AND CO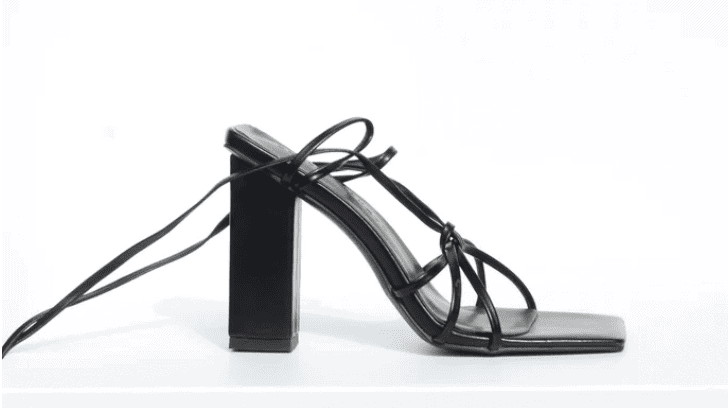 "Creating sustainable footwear without compromising the stylish aesthetic. "
Collection & Co. was founded in 2016 and set out to actively supply vegan footwear using non-animal glues and non-animal leathers. Its mission is to eliminate the demand for leather. putting effort into finding cruelty-free materials with the same look, feel, and touch.
Their brand is built on environmental protection. They design initiatives to repurpose items that are wasted or extra from prior collections in an effort to be more environmentally friendly and prevent anything from ending up in a landfill. Both their packaging and postal bags are biodegradable and 100% recyclable.
Their goal is to produce stunning items utilizing morally and legally correct methods. They value responsible manufacturing. Thus, Collection and Co only produce a small amount in a Greek plant managed by a small family.
To be more ecologically conscientious, they have created projects that repurpose resources. Projects include turning used fishing nets into bags and using them in a healthy sea campaign. Additionally, they worked with Piatex, a cutting-edge, all-natural fiber derived from pineapple leaves. As a consequence, a strong, premium fabric is created that is an excellent leather substitute.
Check out their website here!
ALLKIND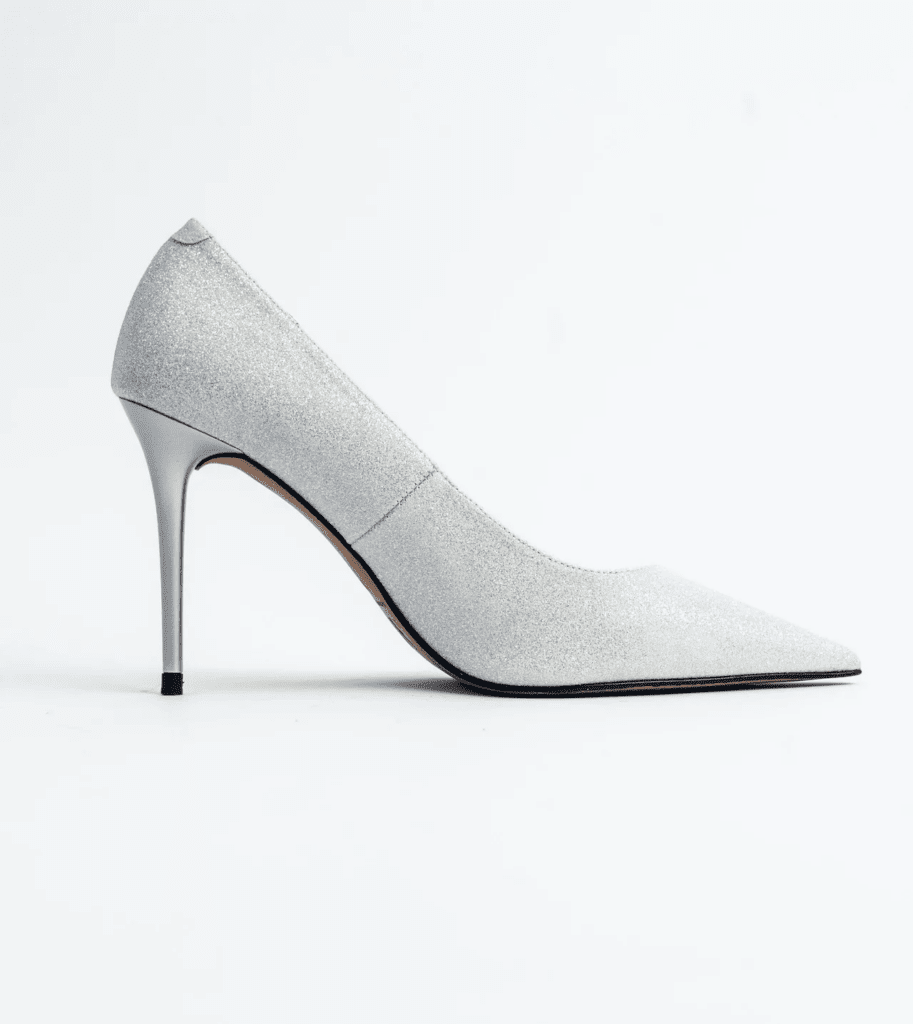 In 2020, Allkind Vegan made its debut with a clear mission: to provide stunning and appealing vegan footwear made without the use of animals. Their main priorities are ethical and environmentally friendly manufacture. Their products are passionately and responsibly created in Spain after being developed in Britain. Their whole line of products is vegan. They have worked closely with specialists to make designer shoes while obtaining the best materials since they are enthusiastic about sustainability and employing eco-materials. All of their materials are excellent replacements for conventional, and in our view, outdated, leather. These include upcycled materials, natural or recycled rubber, cotton, microfiber, PU, and PL.
Wherever possible, they give preference to recycled and recyclable solutions. The gorgeous soles of their shoes, the shoeboxes, and even the business cards are all manufactured from 100 percent recycled t-shirts. Their aim is to create timeless designs that are a daily need without making any compromises. This alone contributes to a decrease in the overall use of animal products and the resulting environmental effect. Allkind acknowledges that they cannot bring about change on their own, but they can certainly contribute to it.
So, if your values align with Allkind be sure to check them out!
Visit their website here!