The rise of conscious consumerism has led people to opt for eco-friendly and organic products, be it cosmetics or food. One such swap is to replace your conventional mattress with a natural organic one. Given the time we spend sleeping in our life and the importance of a good night's sleep for a properly functioning human mind and body, it has become imperative that we choose the best available mattress out there.
Well, Avocado Mattress has got you covered as they provide you with the best eco-friendly sleeping solutions. In this Avocado mattress review, we discuss everything you should know, from the materials used to their sustainability initiatives, before finally deciding to snug as a bug in these certified organic mattresses.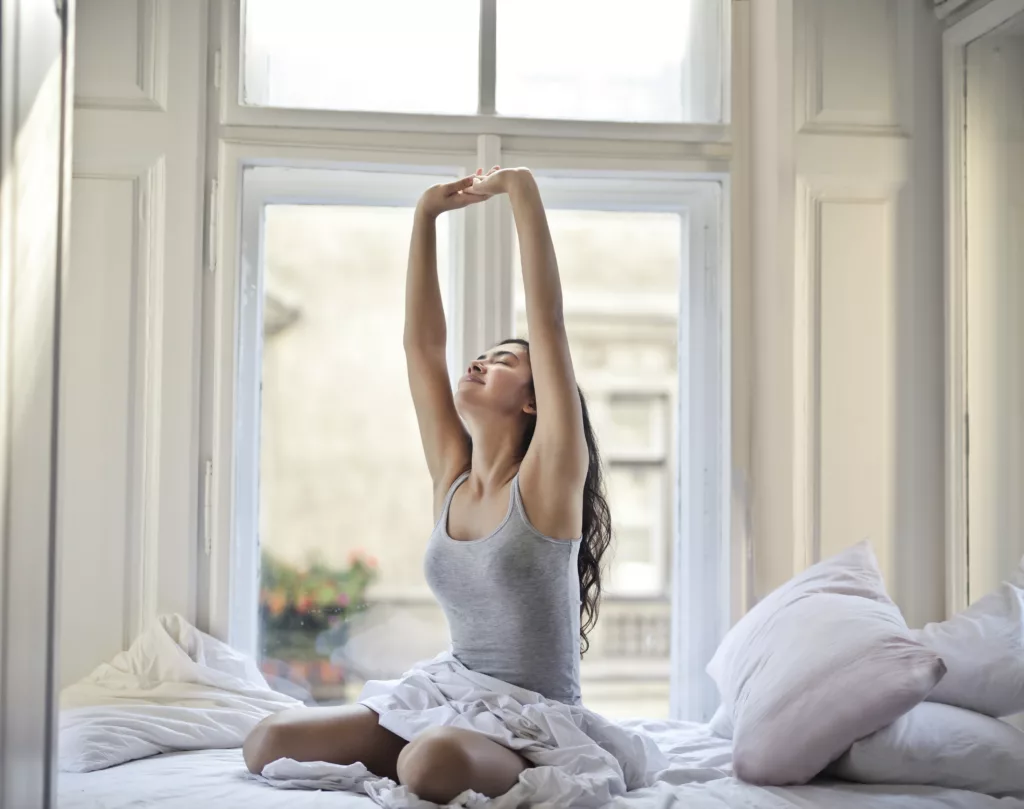 Avocado Mattress Overview
Traditional mattresses we often use in our homes contain toxic chemicals like flame retardants, adhesives, vinyl, volatile organic compounds and polyurethane foam, isocyanates, perfluorinated compounds, and other potentially harmful substances. But you can eliminate exposure to these toxic chemicals by opting for an organic and non-toxic mattress.
So when the founders of Avocado Mattress were tired of greenwashing and frustrated by the prevalence of false advertising in the industry, they took control into their own hands. And Avocado Mattress was established with a commitment to the highest environmental standards and social responsibility.
The Avocado Green Mattress is a popular and highly-rated organic mattress available in the market. Avocado gives utmost importance to eco-friendliness by using only natural and 100% organic materials like certified cotton, wool, and GOLS-certified latex. The Brand also has certifications to support its claim. In addition to being eco-friendly, Avocado also values craftsmanship and offers mattresses that are fully needle-tufted by hand instead of glued together and are handcrafted in California.
They provide a good range of mattresses with a Firmness of 7 out of 10, a one-year mattress trial, 25 years limited warranty, and an excellent option for light-weight, average-weight, and heavy-weight back & stomach sleepers. Also, if you overheat while sleeping, this mattress will help you stay cool because of its natural organic material and excellent breathability. They also have certified vegan options.
Want to read more like this?
Get similar stories and a free sustainability checklist delivered to your inbox.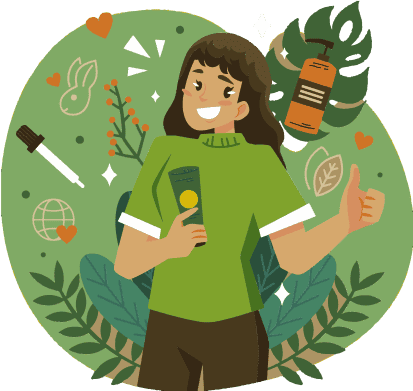 Get similar stories and a free sustainability checklist delivered to your inbox.
Sustainable Materials Used by Avocado Mattress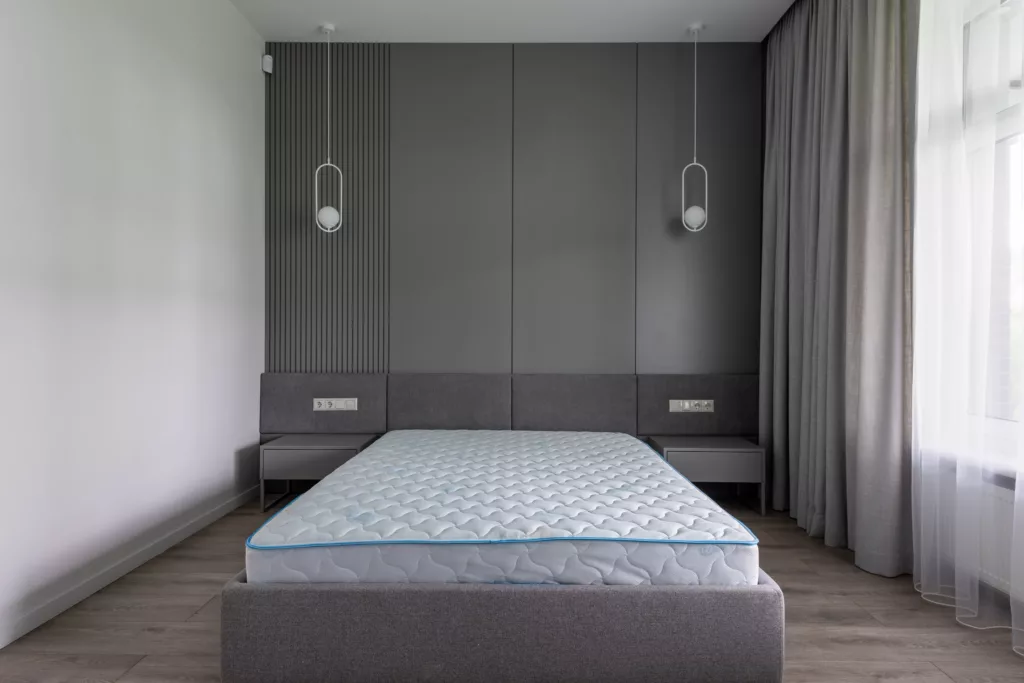 The material used in manufacturing makes all the difference when we are talking about opting for an organic mattress. Therefore, Avocado Mattress is made using 100% organic certified latex, cotton, and wool, delivering more luxury, performance, and durability than synthetic material.
The materials used for the cover of this product provide a soft, breathable, and moisture-wicking surface. This ensures you can enjoy a comfortable night's sleep without overheating. Organic wool acts as a natural barrier to fire with antimicrobial properties and keeps dust mites away, making it suitable for hypoallergenic people.
Did you know hybrid mattresses are the most popular, supportive, and durable of all mattress designs? The Avocado Green and Vegan Mattresses are true hybrids that combine the resilient and buoyant cushioning of 100% organic certified layers with the best-in-class Quantum Edge® Elite Combi-Zone® innerspring unit. As a result, Avocado is the #1 rated mattress for back support, according to a leading independent consumer publication. It's worth noting that Avocado is the only mattress brand that jointly owns its organic-certified latex facility.
They own latex farms and rear their sheep according to certified organic standards. Their mattresses are meticulously handcrafted at a GOTS-certified factory. Moreover, they conduct thorough testing and multiple certifications for every aspect of their Brand, from their farms to the final products, to ensure they are all-natural, organic, safe, responsible, and sustainable.
Certifications Possessed by Avocado Mattress
They have third-party certification from their materials to the final finished products and the manufacturing facility in their name. Some notable certifications include:
GOTS – Global Organic Textile Standards
Avocado Mattress's products are certified by the Global Organic Textile Standard (GOTS), which ensures environmentally friendly production systems and social accountability in the organic textile sector. The GOTS certification guarantees Avocado Mattress's organic cotton and wool are free from harmful chemicals. Additionally, Avocado Mattress uses GOTS organic-certified materials and operates in its own GOTS-Certified factory in LA.
GOLS – Global Organic Latex Standard
The Global Organic Latex Standard (GOLS) guarantees that products contain over 95% certified organic raw materials based on total weight. It also sets limits for harmful substances, mandates emission tests, and specifies polymer and filler percentages. The latex used in the Brand's products is certified organic under GOLS (CU863637) by Control Union and is processed in their own GOLS-certified factories located in India and Guatemala.
Greenguard Gold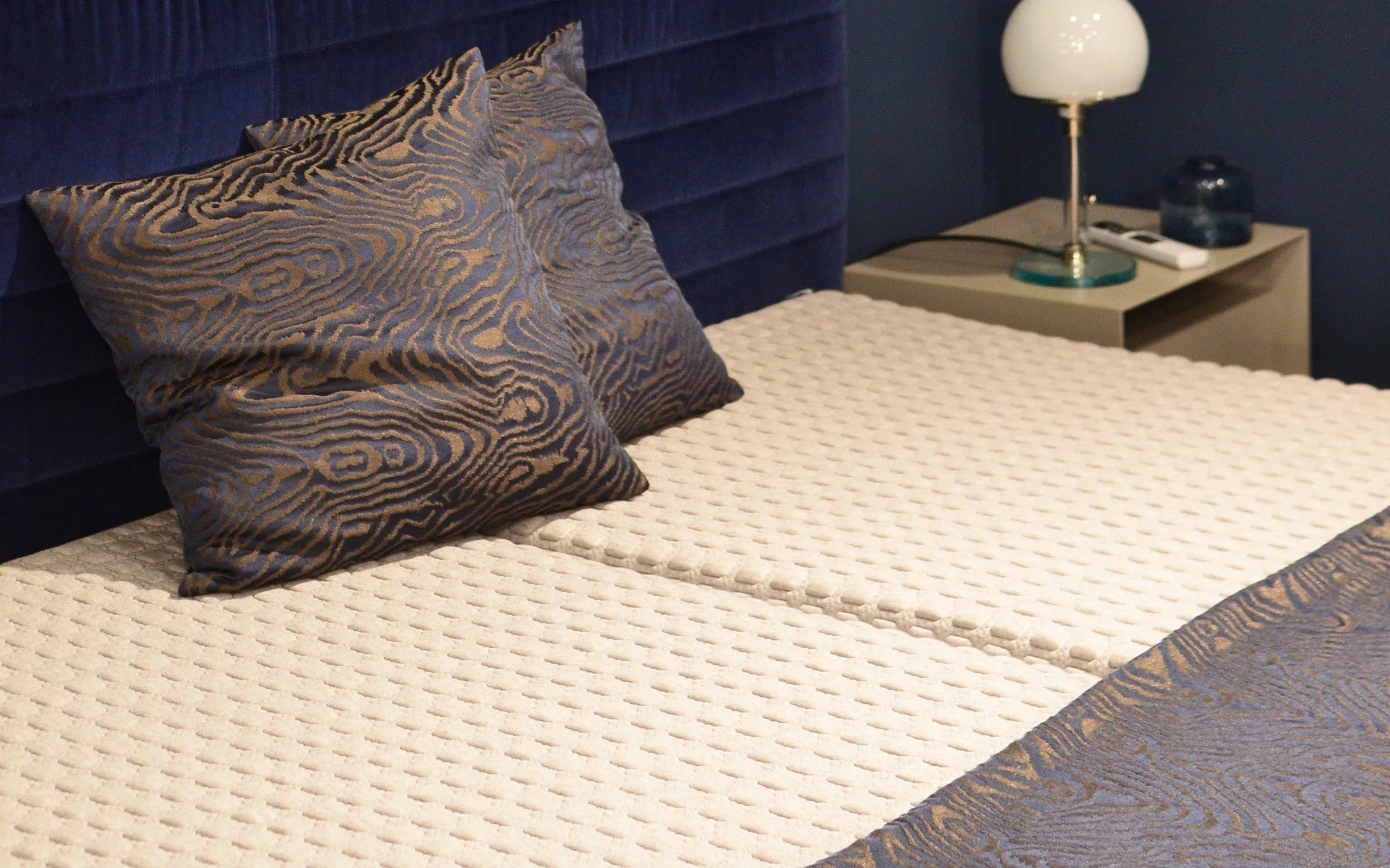 Did you know that Avocado mattresses and bedding products have earned the prestigious GREENGUARD Gold Certification from UL Environment? This indicates that they have been subjected to thorough scientific assessments to guarantee compliance with stringent guidelines concerning chemical exposure and pollutants, including volatile organic compounds (VOCs), formaldehyde, and phthalates. It's worth noting that only a select few mattresses and pillows can meet this gold standard.
Additionally, almost all their material, finished products, practices, and facilities are certified to meet the best standards in the industry. Some other notable certifications are:
Certifications: Climate Neutral Certified, 1% for the Planet, B-Corp, Global Organic Textile Standard (GOTS), Organic Content Standard (OCS), Global Organic Latex Standard (GOLS), USDA Organic, USDA Certified Biobased, Global Recycling Standard (GRS), Responsible Wool Standard (RWS), Forest Stewardship Council (FSC), Peta Approved, UL/GREENGUARD Gold, UL Formaldehyde Free Validated, eco-INSTITUT, OEKO TEX, Made Safe.
Environmental Impact and Sustainability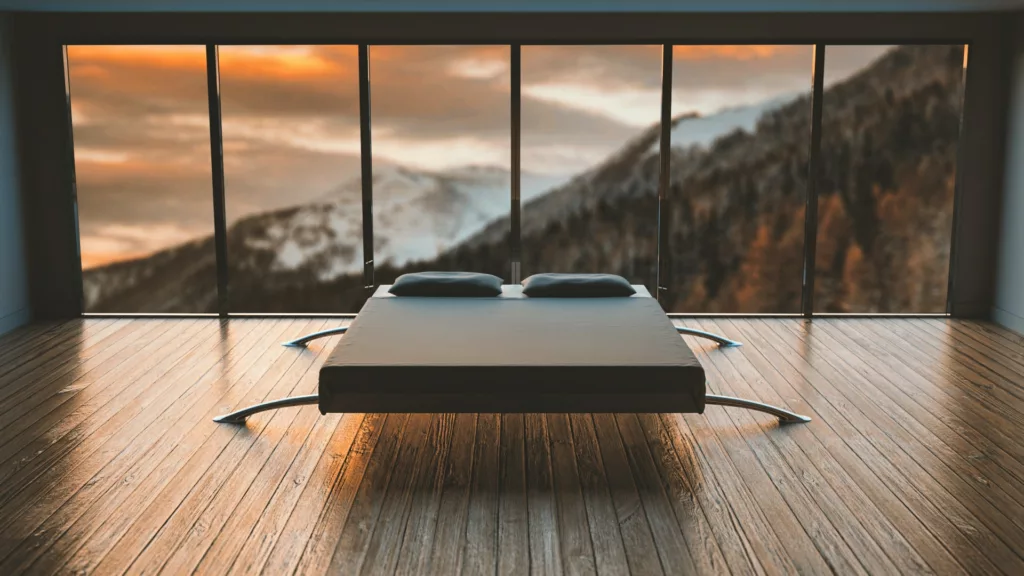 Avocado Mattress is a certified B Corp Company with some of the best standards for social and environmental responsibility on its way toward sustainability. In 2022 they managed to offset 100% of their carbon emissions and had a 78% landfill diversion rate for the waste generated. The Brand's energy demand was met using 100% renewable sources, and 2% of the revenue went to non-profit organizations.
They had a B Corp score of 126.2, considered very good. B Corps evaluates if a company's approach addresses community concerns like poverty reduction through fair trade, microenterprises, local economy development, and charitable donations. Avocado Mattress has received a good score in the Community category due to their dedication to the 1% For the Planet initiative, where they donate 1% of their revenue to vetted non-profit organizations. Additionally, they have a mattress donation program that has brought about significant positive changes.
Avocado's Zero Waste Collection ensures all the scrapes are reused to make something new, and nothing goes to waste. They are climate neutral certified company providing to measure, reduce and offset its cradle-to-consumer emissions and pay a voluntary carbon tax for everything else. The company supports native communities where its facilities are located and uplift them.
They own their farms and factories, earned trusted third-party certifications, and integrated verifiable blockchain technology into their supply chain, offering a high level of transparency that few brands can match. Avocado Mattress's contribution to people and the planet makes it recognized as the "Best for the World' company in the community category in 2022. And therefore, the brand has set an example for others in the industry.
Comfort and Support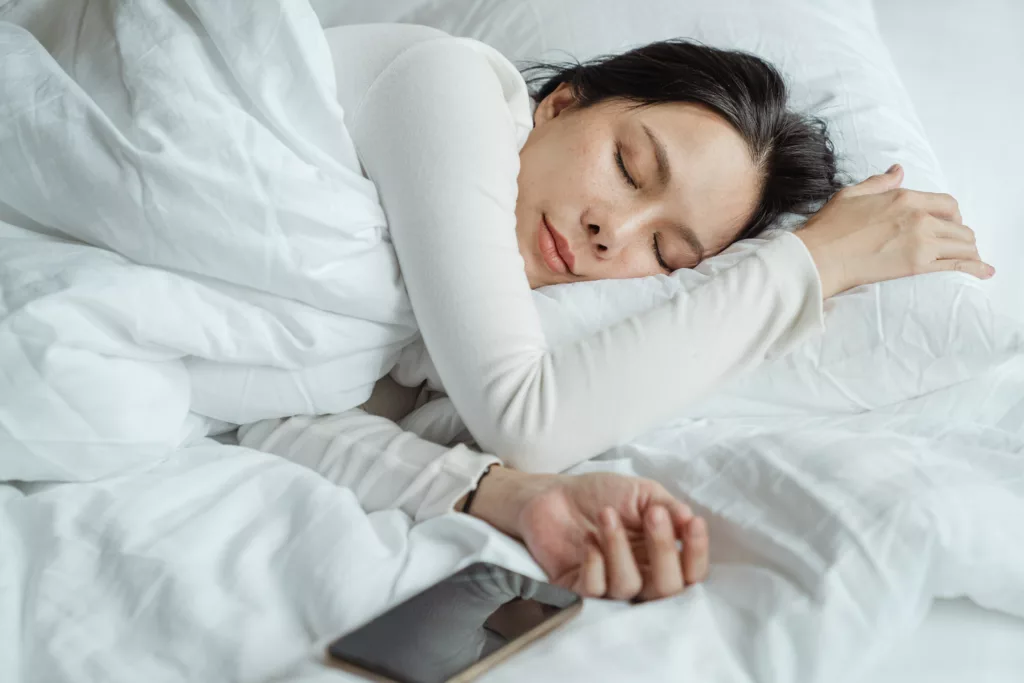 It is a medium-firm mattress with a 7 out of 10 firmness rating and is great for neck and back support. This mattress is an excellent option for light back sleepers and stomach sleepers. Light back sleepers will get plenty of support from the coils and durable latex, while for light stomach sleepers, it will keep their spines neutrally aligned. But it might prove too firm for light-side sleepers, not giving enough contouring to them for a comfortable sleeping position.
For average-weight back and stomach sleepers, sleeping on an Avocado mattress will be a very comfortable and enjoyable experience. It provides enough support and keeps the spines aligned, thus reducing back pain, making it an ideal option for these sleepers. Again for heavy-weight back and stomach sleepers, this mattress is a brilliant option as the latex and coil design provides extra support helping you get a comfortable and restful sleep.
Thus Avocado Mattress proves to be an excellent option for back and stomach sleepers but won't be recommended for side sleepers as the mattress might be too firm for their sleeping position. They should instead opt for a softer one with more contouring.
Sleep Experience and Customer Reviews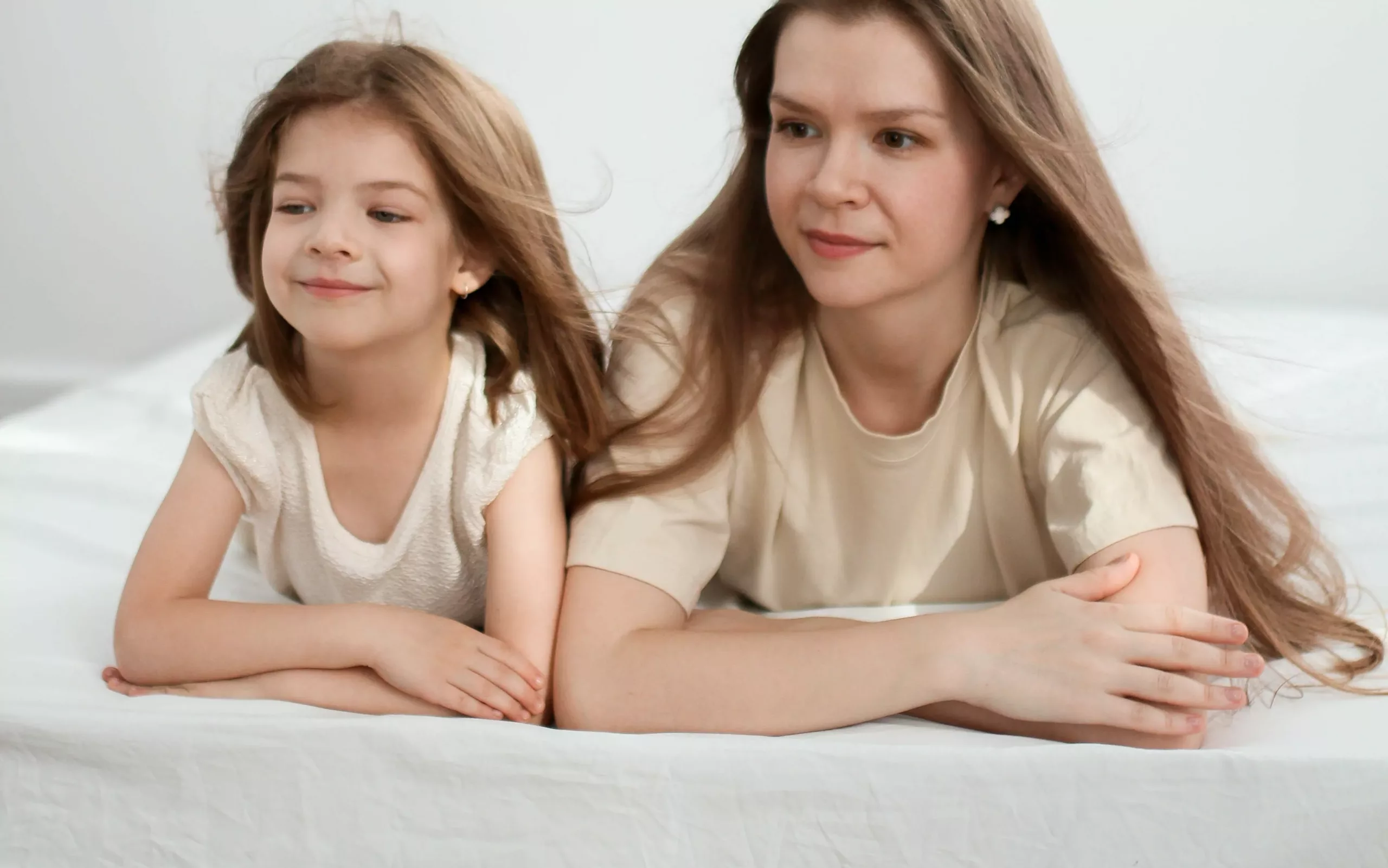 The Brand claims its reviews are 'verified, unfiltered and never edited'. Avocado Mattresses are sturdy with excellent edge support and have managed to perform well in their cooling experience for sleepers who run hot at night. Its firmness is loved among heavy-weight and average-weight back & stomach sleepers. We have mentioned some valuable reviews from the Brand's official website. You can also check out thousands of other reviews here to help you make the right decision if you plan on buying an Avocado Mattress.
Anne P. I was concerned that all of my research and the fact I was unable to physically test the mattress would be questionable/or disappointing. That said, upon arrival and set up, and then a couple of nights of sleeping on it…wow…noticed when I woke up each morning…no pain in hips, back, etc. Oh my goodness, such a relief. Now after less than a week, I cannot wait to crawl into this dream world…Consumer Guide was my source of trusted information that finalized my decision to purchase along with several hours testing mattresses in various stores locally.
Lisa M. I have been in mattress purgatory for over 2 years. I have always struggled with sleep and as I have aged, I've had the pleasure of adding night sweats to my list of ailments. My naturopath suggested that I invest in an all-natural mattress. Because I couldn't try it out in the store and because I loved my memory foam mattress so much (minus the temperature), I wasted two years and three mattresses (they all went to good homes) coming to terms with the fact that I had tried everything but a natural products mattress. As the price and the trial policy improved, I FINALLY invested in Avocado. I still have the occasional warm night but I can manage it SO much better. I could not be happier with my mattress. Good riddance memory foam!
All the claims made by the company are valid according to the customer experience. The only problem is with the option for delivery, which they state are working on and addressing effectively.
Pros and Cons of Avocado Mattresses
Pros:
They have excellent quality
A Great option for back sleepers
Ideal for heavier sleepers
Has cooling effects
Cons:
Lacks body contouring for side sleepers
Not ideal for light-weight sleepers
Conclusion
In conclusion, the Avocado Green Mattress is a testament to eco-conscious innovation and exceptional sleep quality. Its thoughtfully crafted design, utilizing natural and organic materials, sets it apart in a market flooded with conventional options. The mattress provides a firm yet comfortable support that caters to various sleep preferences and boasts impressive durability that promises long-lasting value.
Beyond its exceptional construction, the Avocado Green Mattress prioritizes environmental sustainability, aligning with the preferences of conscientious consumers. While the price point might be higher than traditional mattresses, its numerous benefits, from health-conscious materials to reduced carbon footprint, make it a wise investment for your sleep and the planet. Choosing the Avocado Green Mattress isn't merely a decision for a better night's rest but also a step towards a greener, more responsible future.
Ready to enhance your Avocado Mattress experience? Explore our top-rated organic mattress toppers to elevate your sleep quality to new heights!
Want to read more like this?
Get similar stories and a free sustainability checklist delivered to your inbox.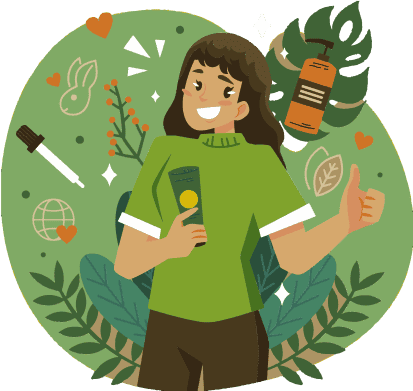 Get similar stories and a free sustainability checklist delivered to your inbox.