In the realm of vegan delights, Tabitha Brown's Popcorn stands out as a game-changer. With the rise of conscious consumerism and the vegan movement, vegan influencers like Tabitha have carved a niche for themselves.
Her collaboration with Target has not only introduced a tantalizing range of vegan snacks but has also sparked a nationwide shopping frenzy. This article delves into the heart of this phenomenon, exploring the flavors, the cultural impact, and the future prospects of this trend.
The Allure of Unique Popcorn Flavors
The Tabitha Brown Target collection is a testament to innovation in the vegan snack world. The three popcorn flavors – Sweet and Salty, Dill Pickle, Roasted Garlic, and Parmesan – are a blend of tradition and creativity. Each flavor offers a unique taste profile, catering to a wide range of palates. Whether you're a fan of classic combinations or adventurous flavors, Tabitha's popcorn range has something for everyone.
Unlock Your Savings with Exclusive Offer Coupons
Save big while shopping for sustainable products! Grab your exclusive coupons today!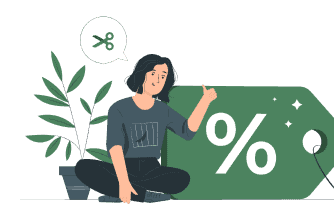 TikTok and the Viral Popcorn Trend
In the dynamic ecosystem of TikTok, trends emerge and proliferate rapidly, and Tabitha Brown's popcorn has unmistakably carved its niche. Many users have broadcasted their genuine reactions through unboxing and taste test videos, amplifying the buzz around these unique popcorn flavors. The popcorn's frequent sell-outs at Target led to a trend where TikTokers documented their quests across multiple stores, with videos often culminating in triumphant discoveries or playful expressions of dismay.
The platform's challenge-centric culture further fueled the popcorn's virality. Challenges like "Which Flavor Are You?" and celebratory dance routines after a successful purchase became commonplace. Moreover, with Tabitha Brown's substantial following, her collaborations with other influencers and celebrities on TikTok have significantly expanded the product's reach. These partnerships, combined with the community's genuine enthusiasm, have transformed this snack into a veritable cultural sensation on TikTok.
Decoding the Popcorn Magic
In the vast landscape of vegan snacks, Tabitha Brown's popcorn distinctly stands out, and it's not just about the flavors. The collection boasts a unique palette, from the harmonious blend of Sweet and Salty to the intriguing Dill Pickle that offers a salty, briny punch, and the rich, aromatic Roasted Garlic and Parmesan. Beyond the taste, the quality of ingredients shines through, reflecting Tabitha's unwavering commitment to veganism.
At its core, what truly resonates with consumers is the brand's ethos. Tabitha isn't merely promoting a product; she's sharing her vision of a conscious, vegan lifestyle, making each bag of popcorn not just a snack, but a shared experience of her passion.
Beyond Popcorn
While the popcorn has garnered significant attention, the Tabitha Brown for Target collection is vast and diverse. From the spicy kick of McCormick Sunshine seasoning to the rich flavors of her vegan sausages, each product reflects Tabitha's signature touch. The collection also boasts vegan spreads, dips, and an array of other snacks, ensuring that there's something for every vegan enthusiast.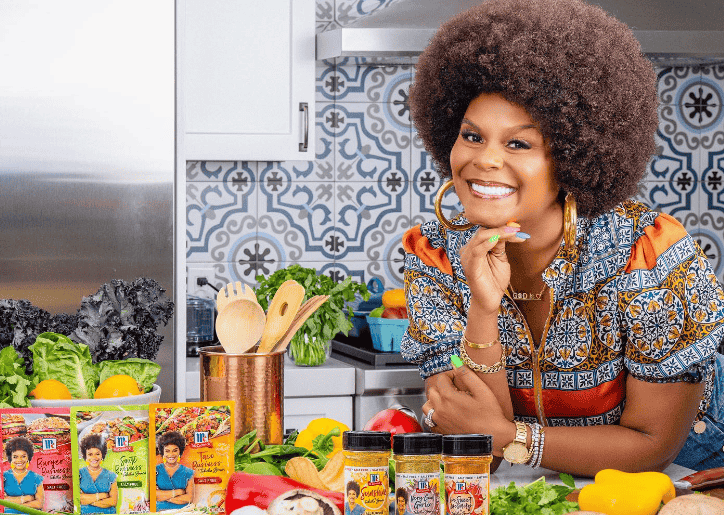 Credits: Instagram
Tabitha Brown's Vegan Line: A Glimpse into 2024
Tabitha Brown's vegan food line, initially launched in Target stores, was met with overwhelming enthusiasm. The unique "like so, like that" flavors, previously only showcased in her social media videos, were finally accessible to the masses. However, the demand was so high that items sold out within days, leading fans to fervently request a year-round availability.
During a recent panel appearance, Brown shared some exciting updates. Firstly, her popular haircare line, Donna's Recipe, will soon grace Target shelves. More importantly, she confirmed the return of her vegan collection to Target for the entirety of 2024. Brown expressed her gratitude for the immense support, mentioning, "Y'all sold that food out so fast! But next year, it's going to be in there all year long."
She also teased the return of favorites from the initial line and hinted at the introduction of new items. Apart from her viral vegan popcorn, the collection boasts BBQ and seasoned plant-based hamburger patties, an assortment of nuts and granola, vegan sausages, and a variety of spreads and dips. With such announcements, the anticipation for what Tabitha Brown will bring to the vegan food scene next is palpable.
Tabitha Brown: The Vegan Maven
Tabitha's journey from a vegan enthusiast to a leading vegan influencer is inspiring. Her authentic approach, combined with her culinary skills, has endeared her to millions. Her collaborations, especially with Target, have given her a platform to showcase her creativity and passion. As she continues to innovate and introduce new products, her influence in the vegan community is set to grow exponentially.
Conclusion
Tabitha Brown's Popcorn is more than just a snack; it's a cultural phenomenon. As the world embraces veganism and conscious consumerism, influencers like Tabitha are leading the way. Her collaboration with Target and the introduction of innovative vegan products have set new standards in the industry. With a perfect blend of taste, quality, and brand ethos, Tabitha Brown's offerings are here to stay, delighting consumers for years to come.
Stay ahead of vegan trends! Dive into Ecowiser's food blogs now and never miss out on the latest plant-based buzz.
Read Next:
Want to read more like this?
Get similar stories and a free sustainability checklist delivered to your inbox.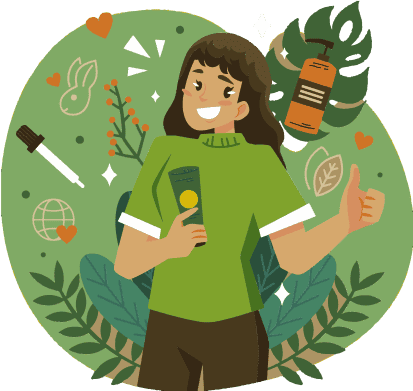 Get similar stories and a free sustainability checklist delivered to your inbox.