Welcome to a world where you can enjoy mozzarella sticks without a shred of guilt or a drop of dairy! If you're a fan of this classic appetizer but have been missing out due to dietary restrictions, you're in for a treat.
Today, we're diving into the delightful world of the Vegan Mozzarella Stick recipe. Yes, you read that right! Perfectly crispy on the outside and gooey on the inside, these plant-based wonders are about to become your new favorite snack.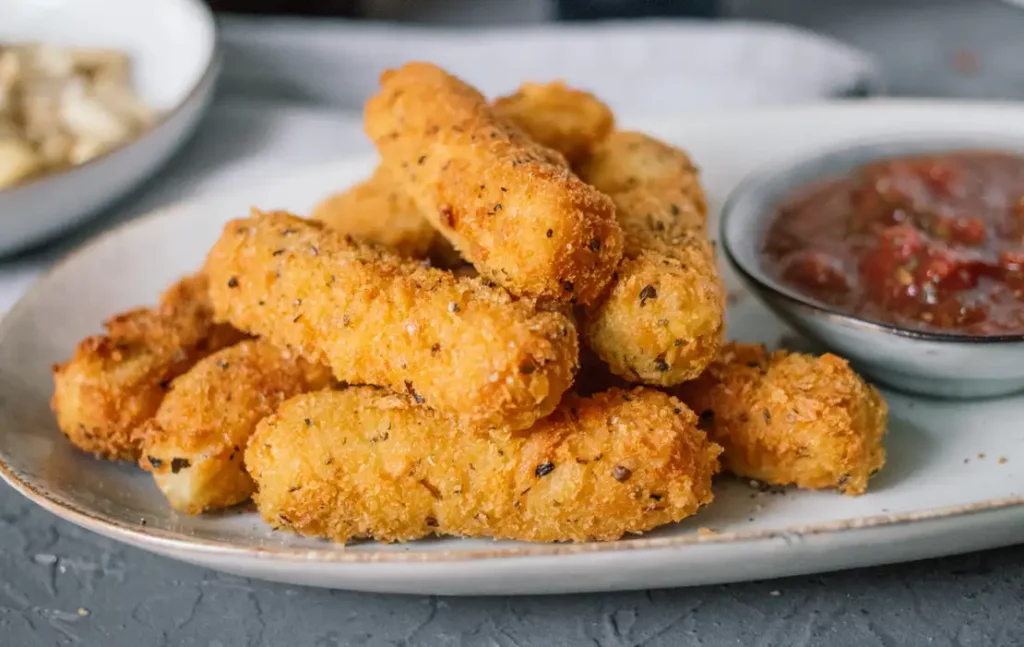 Credits: zuckerjagdwurst
Vegan Mozzarella Stick Recipe
Ingredients Needed
Vegan cheese block (mozzarella style)
All-purpose flour
Bread crumbs
Unsweetened plant milk (almond, oat, or soy)
Spices (garlic powder, paprika, salt, and pepper)
Cooking oil for frying
Note: Opt for high-quality Dairy-Free Cheese to ensure your vegan mozzarella sticks turn out as delicious as possible.
Tools and Equipment
A sharp knife
Mixing bowls
A shallow plate for breading
A frying pan or deep fryer
Tongs or a slotted spoon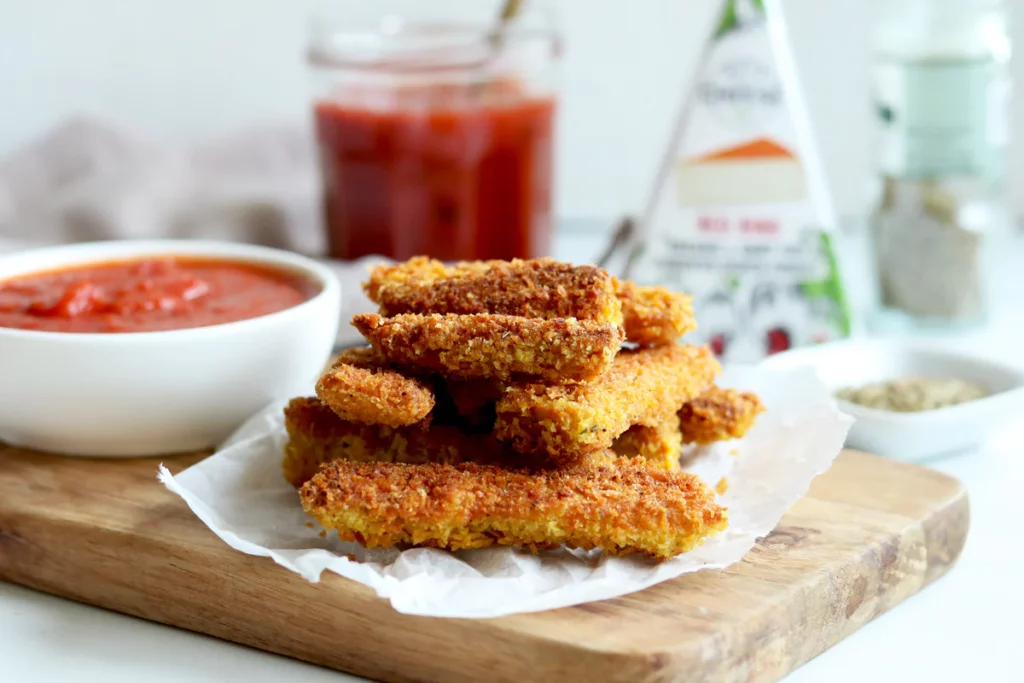 Credits: nutsforcheese
Step-by-Step Guide: Making Vegan Mozzarella Sticks
Preparation: Before you begin, make sure your cooking area is clean and you have all your ingredients and tools within arm's reach.
Making the Vegan Cheese Mixture: Start by slicing your vegan cheese block into stick-like shapes.
Place them in the freezer for about 20 minutes to firm up. This will make the breading process easier.
Forming the Sticks: Take the frozen cheese sticks out of the freezer.
Prepare a breading station with separate bowls for the flour, plant milk, and breadcrumbs mixed with spices.
Breading the Sticks:
First, coat each stick in flour.
Dip it into the plant milk.
Finally, roll it in the breadcrumb mixture, ensuring it's evenly coated.
Repeat the process for a double coating, if desired.
Cooking the Sticks
Heat oil in a frying pan or deep fryer.
Once the oil is hot, gently place the breaded sticks into the oil.
Fry until golden brown, which should take about 3–4 minutes.
Remove and place on a paper towel to drain excess oil.
Serving Suggestions
Serve your Vegan Mozzarella Sticks hot with a side of marinara sauce or your favorite vegan dip.
Troubleshooting Tips

If your sticks are falling apart during frying, make sure to freeze them for a longer time before breading.

For a healthier option, you can bake the sticks at 400°F (200°C) for 20 minutes, flipping halfway.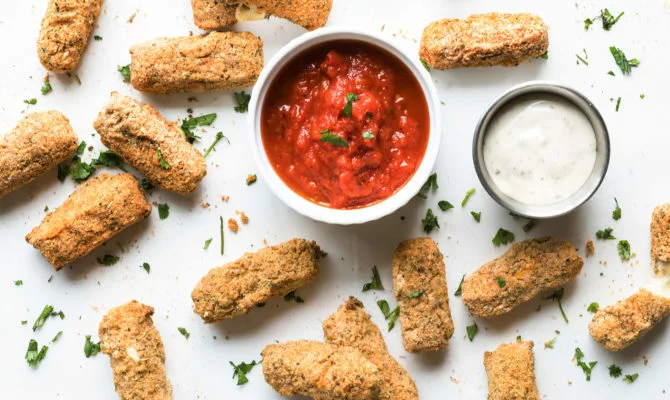 Credits: daiyafoods
Nutritional Information
Aside from being absolutely delicious, these Vegan Mozzarella Sticks are also a healthier alternative to their dairy counterparts. They are lower in saturated fats and free from cholesterol.
Want to read more like this?
Get similar stories and a free sustainability checklist delivered to your inbox.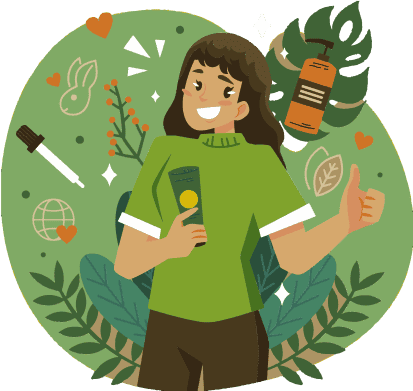 Get similar stories and a free sustainability checklist delivered to your inbox.
Why Go Vegan?
Choosing vegan snacks isn't just a trend; it's a lifestyle choice that offers a host of benefits. From reducing your carbon footprint to steering clear of animal products, going vegan can be a life-changing experience. Not to mention, with the growing availability of plant-based ingredients, veganism is easier and tastier than ever.
FAQs
Can I use gluten-free breadcrumbs?
Yes, you can easily substitute with gluten-free breadcrumbs.
How long can I store these Vegan Mozzarella Sticks?
These are best enjoyed fresh but can be stored in the fridge for up to 2 days. Reheat in the oven for best results.
Conclusion
And there you have it! Making your own Vegan Mozzarella Sticks at home is not only simple but also incredibly rewarding. With their perfect crunch and gooey center, these plant-based appetizers are sure to be a hit at any gathering.
So why wait? Take the plunge and transform your snack game today! Don't forget to share your culinary creations with us on social media. Happy cooking!
Hungry for more? Dive into our food blogs for a treasure trove of sustainable recipes, vegan cooking hacks, and eco-friendly culinary tips. Elevate your plant-based journey today!