Are you tired of having clothes that cause you itchiness and ruin your special occasions? If yes, you're probably not alone. People with sensitive skin and allergies experience extreme discomfort while wearing clothes that do not suit their personal skin type. But, there's a solution – Hypoallergenic clothing! Also known as allergy-free clothing, these fabrics significantly reduce your skin irritations and itchiness. With organic materials as their components, they give your skin a soothing touch.
Hypoallergenic clothing is a show-stopping choice for all individuals, from infants to adults, who wish to be free from skin issues. Around 60% of people have skin sensitivity issues, and therefore, we need more irritant-free clothing. Let's explore this!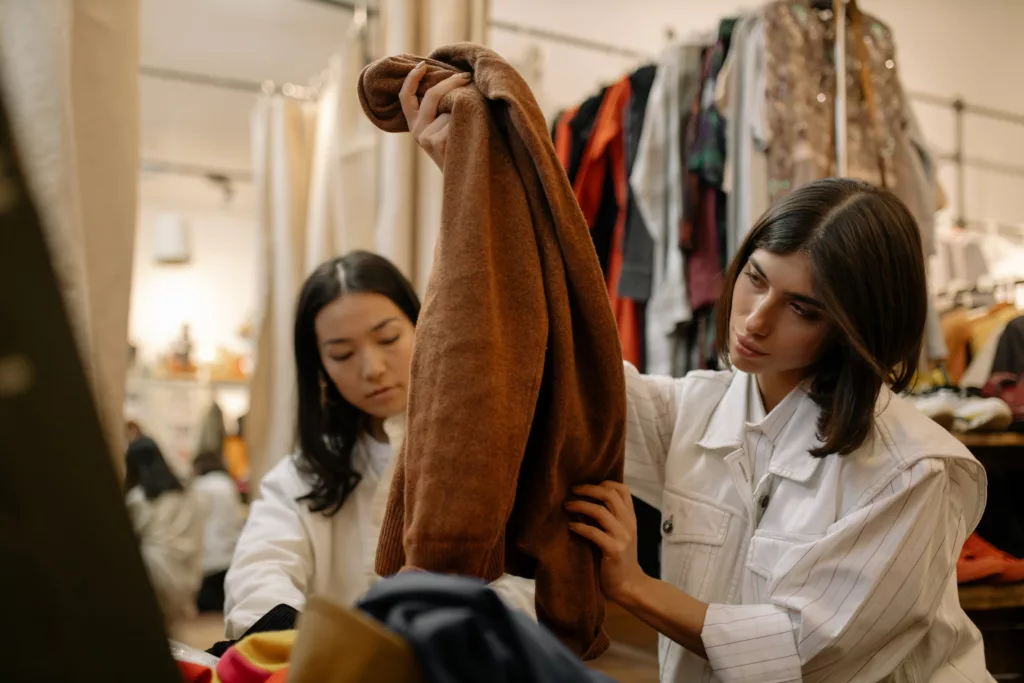 What is Hypoallergenic Clothing?
Hypoallergenic clothing has taken the world by surprise with its instant remedial features against skin irritation and inflammation problems. These fabrics are made of natural materials and do not affect the skin adversely. These materials are carefully chosen and their composition helps in reducing the risk of skin complications.
Hypoallergenic apparel is composed of fabrics and naturally produced materials such as organic cotton, bamboo, and tencel. These materials have hypoallergenic (anti-allergy) qualities because of their various natural traits – softness, breathability, and hypoallergenic properties, etc. They also provide a respite to sensitive skin bearers as these fabrics are specialized in a way such that no allergen clings to them.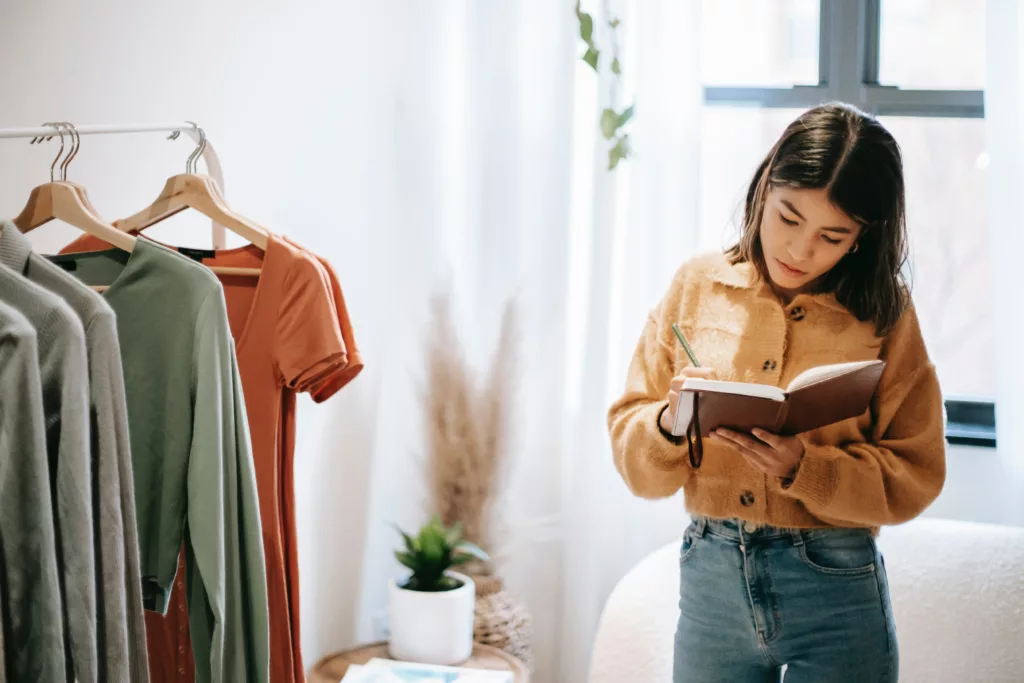 How is Hypoallergenic Clothing Different from Regular Clothing?
Traditional clothing often contains synthetic fibers and chemical dyes, triggering allergies and skin irritations. Hypoallergenic clothing, made from skin-friendly fabrics like organic cotton and bamboo, offers allergy relief and green, ethical options, minimizing environmental impact and promoting comfort for sensitive individuals.
Non-hypoallergenic clothing strikes a bodily response against the allergic contact with the chemical dyes, synthetic fibres, and abrasive finishes. These in turn integrate with pro-inflammatory cells that line the skin and cause different symptoms of clothing allergy. Hypoallergenic clothing solves these problems by ensuring that no such irritants are composed in the manufacturing of clothes. With their breathable and softer nature, they produce no forms of skin irritation.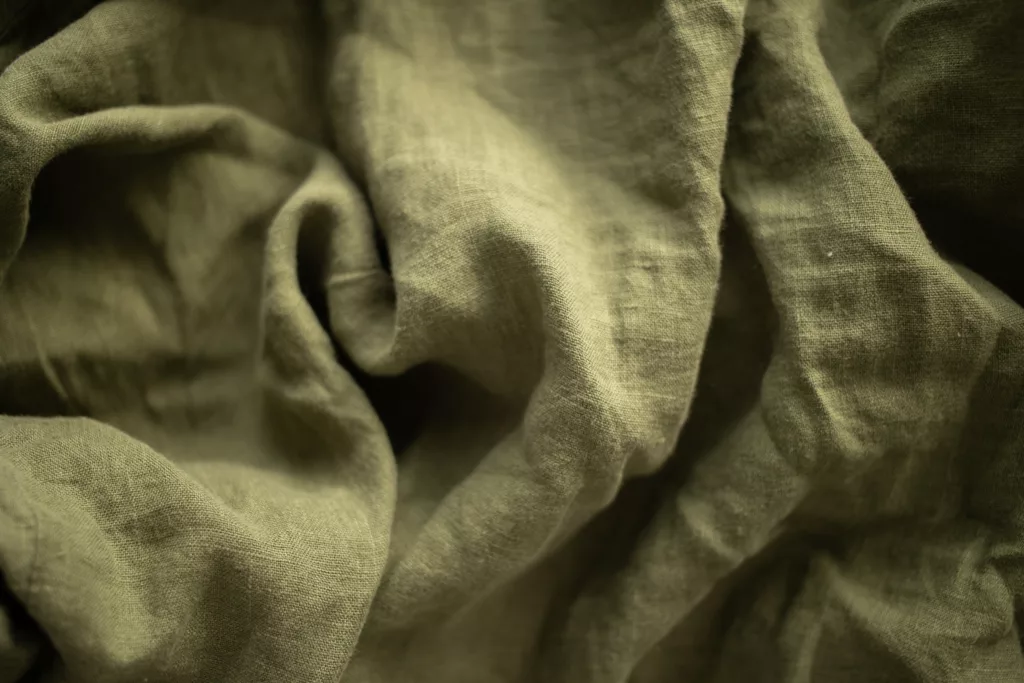 Types of Fabrics and Materials Used
Hypoallergenic apparel are made of organic materials known as Hypoallergenic materials. These materials provide you sensitive skin clothing while ensuring allergy relief to the allergy sufferers. Such organic materials are mentioned below:
Silk
Silk is known for its luxurious, smooth and hypoallergenic qualities. Delicate, it possesses the natural ability to resist dust mites and regulates temperature, thereby keeping your body cool in summer and warm in winter. Being naturally robust and resilient, its longevity contributes to the making of linens, pillowcases, pyjamas, and other garments.
Sheepskin
Sheepskin has come as an alternative to wool. It is warm, antibacterial, dust mite resistant, and highly breathable. Sheepskin's absorbent properties prevent dermatitis and skin irritations by wicking away excess moisture from the skin. It is a prevalent component of mattress pads and rugs.
Linen/Flax
Derived from flax, linen is a comfortable, hypoallergenic, and antibacterial fabric. It is also anti-static, eradicating the need for allergen-containing fabric softeners and dryer sheets. Linen absorbs 20% of moisture, making it an ideal material for individuals who tend to sweat a lot.
Cotton
Cotton is a commonly employed and a popular hypoallergenic fabric for clothing, particularly for people suffering from sensitive skin, including products for infants. Particularly preferred for hypoallergenic clothing is organic cotton. It is delicate, breathable, and does not irritate eczema or psoriasis-prone skin. It is pleasant for menopausal women experiencing hot flashes due to its breathability.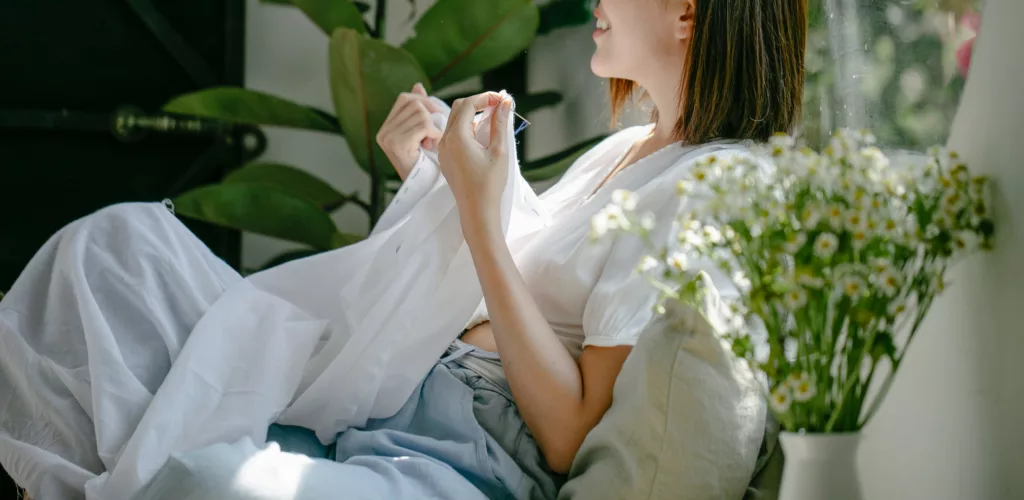 Why Hypoallergenic Clothing Matters
The problems with non-hypoallergenic clothing know no bounds. These problems generally arise from the potential for textile or clothing dermatitis, a form of contact dermatitis. Traditional clothing, generally composed of synthetic fibers such polyester, rayon, nylon, spandex, or rubber, make the skin vulnerable to the fibers or the chemicals used in the clothing's treatment, such as dyes, formaldehyde resins, glues, and tanning agents.
Tight-fitting garments combined with sweating can also lead to irritant dermatitis. Other symptoms include skin reactions in the form of mild redness, itchiness to extreme conditions such as scaly skin in areas of contact, like the armpits, groin, and folds of the skin. Working and spending time in hot and humid environments or wearing latex gloves can also increase the risk of such symptoms. Opting for hypoallergenic fabrics can help avoid these problems.
For instance, a study on organic cotton and bamboo fibers, by Muhammad Adnan Ali and Muhammad Imran Sarwar, highlights the benefits of hypoallergenic clothing made from organic cotton and bamboo fibers. It emphasizes that these fibers offer high fashion and quality products while meeting environmental and social standards, making them favorable for fashion companies aiming for a competitive advantage and improved brand image.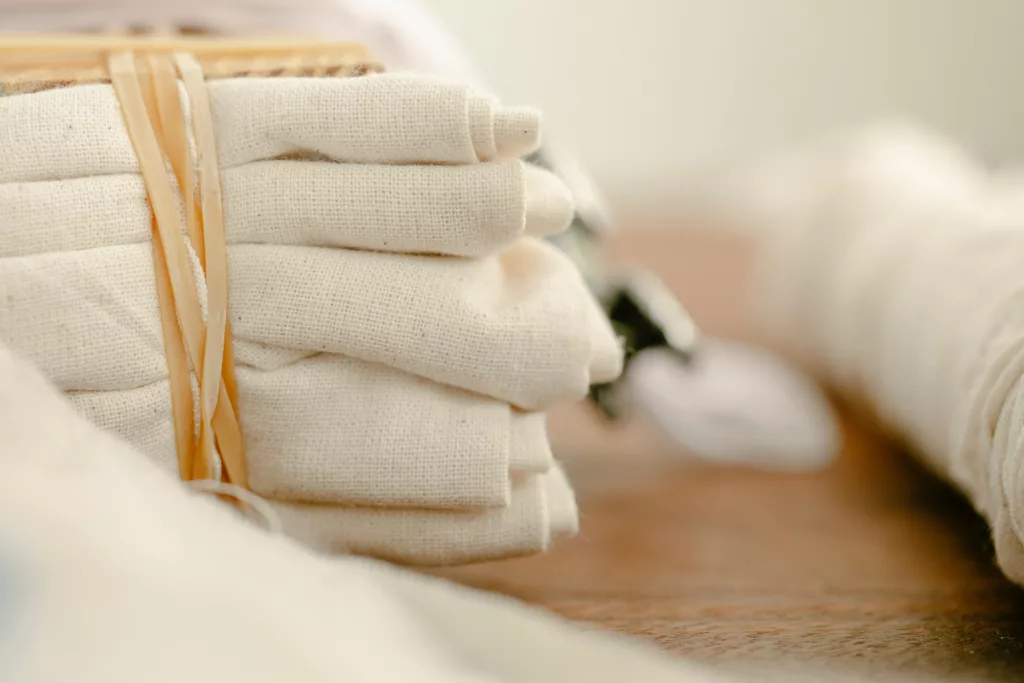 Why Hypoallergenic Clothing is Essential for Allergy Sufferers
Hypoallergenic clothing does not just provide a smooth touch to the sensitive skins but also keep the allergic skin reactions in control. Allergy sufferers are advised to opt for organic clothing and adopt an eco-friendly wardrobe. To do this, clothes made of hypoallergenic materials are a go-to choice. A common example, silk, acts by repelling dust mites and its smooth texture prohibits the accumulation of allergens. With its moisture-wicking nature, it keeps the skin dry.
Similarly, other materials include wool and linen. Wool is resistant to dust mites, antimicrobial, and breathable, which is advantageous during the harsher months. In contrast, linen is inherently antimicrobial and repels static, eliminating the need for allergen-causing fabric softeners and dryer sheets.
Experts recommend hypoallergenic or organic clothing for its ability to keep individuals warm, avoid irritation, and provide health benefits. Hypoallergenic fibers like bamboo are praised for their purification properties and soothing effects on the skin.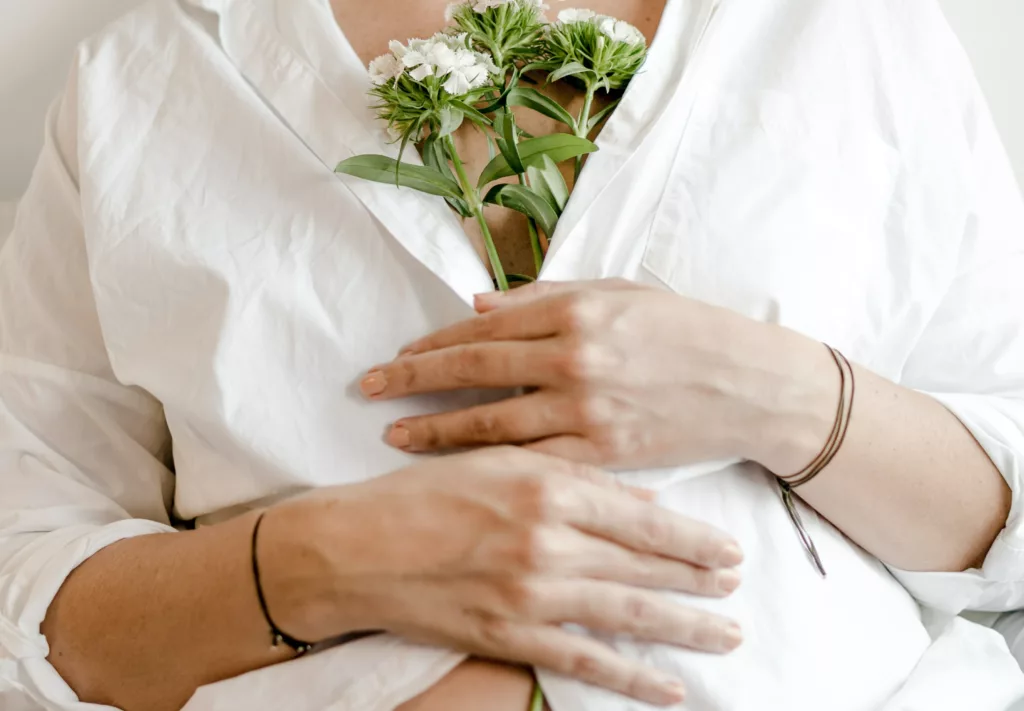 Benefits of Hypoallergenic Clothing for the Environment
Hypoallergenic fabrics are only good for the skin and its allergies. They also work in the direction of environmental and ecological balance by promoting eco-friendly practices in the fashion industry. Sustainable fashion has widely adopted hypoallergenic apparel to provide their customers comfortable clothing options with an attempt to make the planet greener.
According to a study on the human health benefits, human comfort properties and ecological influences of sustainable textile fibers, hypoallergenic fabrics, such as cotton, bamboo, and hemp, not only have properties such as breathability, permeability, and antibacterial properties, but the cultivation of these sustainable fibers contributes to environmental advancements by absorbing carbon dioxide and lowering emissions of greenhouse gases.
Composed of natural and organic materials, these green clothing options give a biodegradable and sustainable touch to the environment. These organic materials are not harvested using harmful chemicals or pesticides, thereby preserving soil health and alleviating water pollution. As opposed to synthetic fibers, production of hypoallergenic clothing reduces the environmental impact of the fashion industry.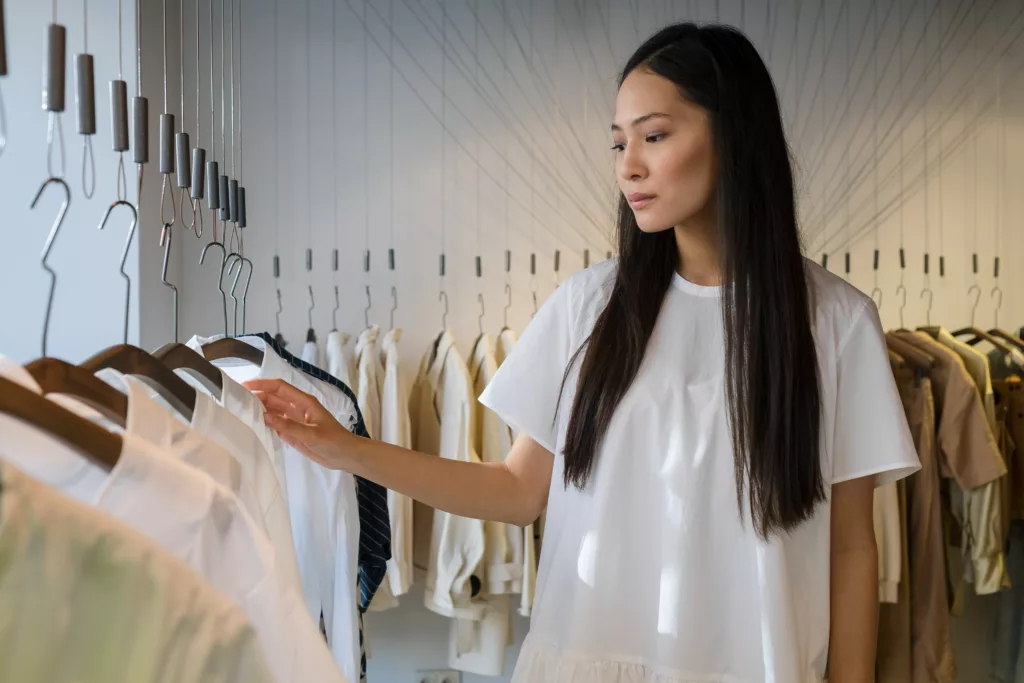 Making the Switch: How to Choose Hypoallergenic Clothing
After having learnt the pros of adopting hypoallergenic clothing, it is now time to familiarize you on how to switch your synthetic wardrobe with an eco-friendly wardrobe. But you must ask; why should we exercise this switch? By adhering to safety standards like GOTS certification, organic clothing ensures ethical and sustainable manufacturing practices, therefore contributing to a healthier planet and promoting overall well-being.
Here are some things to remember when buying hypoallergenic clothing:
Research clothing brands that prioritize hypoallergenic and eco-friendly materials.
Look for brands that have a reputation for producing allergy-free clothing.
Look for reviews from other individuals with allergies or sensitivities who have tried the clothing.
Choose natural fibers that allow better breathability.
If possible, try on new clothing before purchasing to see how it feels against your skin.
Wash new clothes before wearing them to remove any residual particles from the manufacturing process.
Reading clothing labels and certifications is crucial for individuals with allergies or sensitivities. It helps identify potential allergens, chemical treatments, and hypoallergenic certifications, reducing the risk of allergic reactions and skin irritation. Additionally, checking for sustainability certifications ensures eco-friendly and sustainable clothing choices.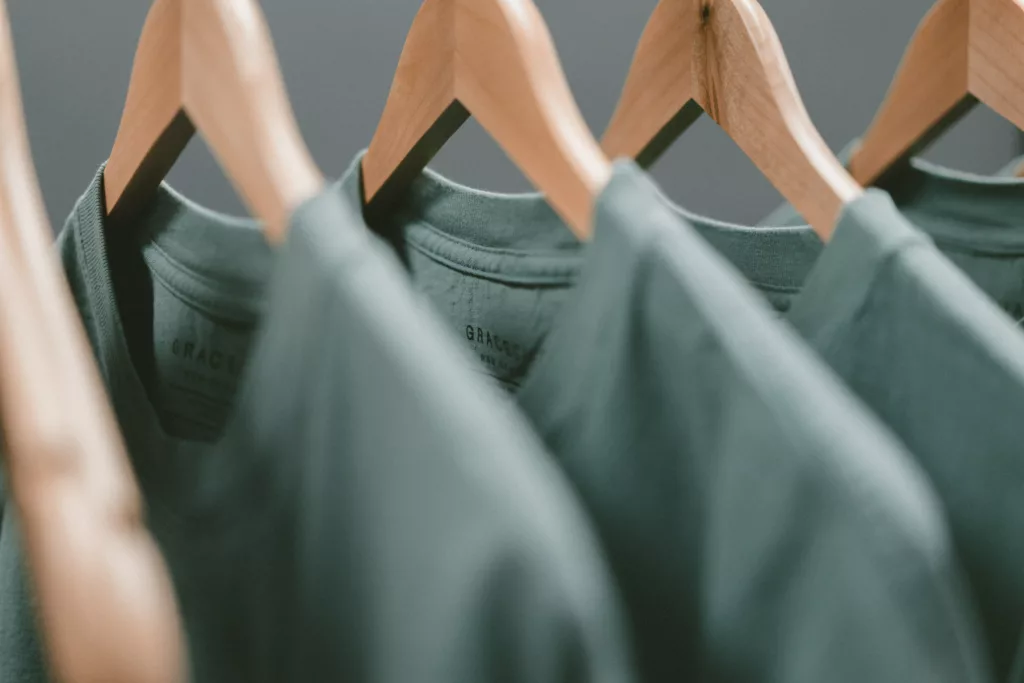 Hypoallergenic Clothing Brands
Since the demand for hypoallergenic clothing and sustainable fashion has grown rapidly, many brands are offering skin-friendly fabrics which are eco-friendly and provide instant allergy relief. Some of these eco-friendly brands are listed below:
Cottonique enables you to experience the pleasure of allergen-free clothing and skin-friendly apparel.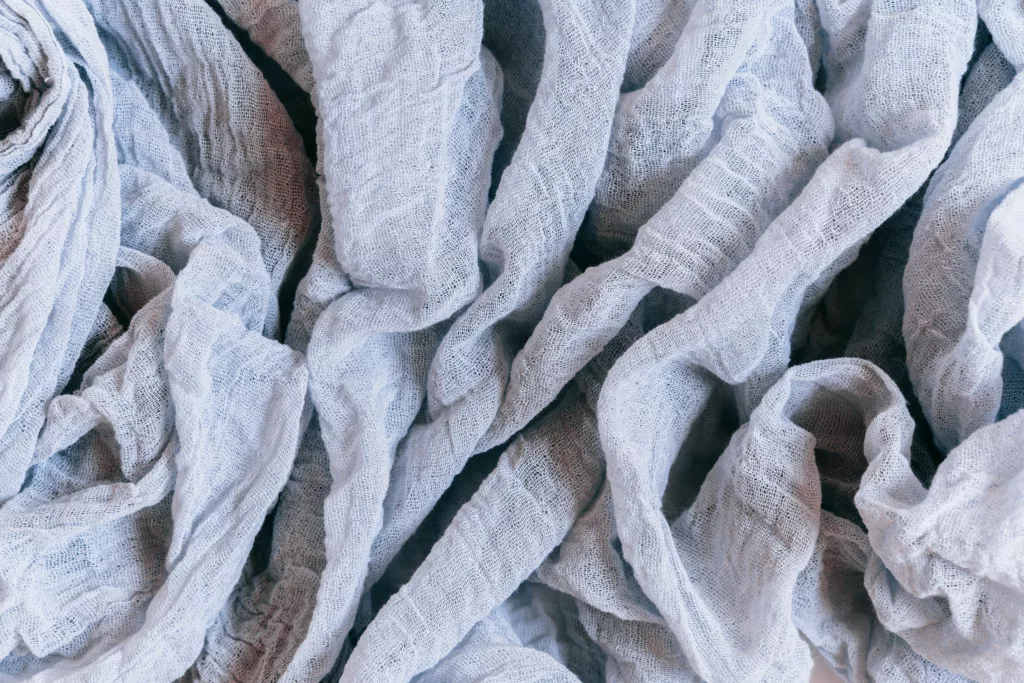 Tips for Maintaining Hypoallergenic Clothing
Hypoallergenic clothing can be fragile and therefore, you need to learn how to maintain them.
Wash your hypoallergenic clothing separately. This makes sure that no cross-contamination happens. It also maintains the hypoallergenic properties of your apparel. Moreover, it reduces the risk of transfer of allergens from other garments to your hypoallergenic fabrics.
Ensure that you buy a hypoallergenic detergent as these are devoid of harsh chemicals, dyes, and fragrances. The impact of these detergents is milder on sensitive skin clothing.
Fabric softeners may contain allergenic substances and leave behind residues. Choose natural alternatives such as vinegar or baking soda instead of fabric softeners to soften your clothing.
High heat during drying can diminish the hypoallergenic qualities of the fabric. Air dry your clothing whenever possible to preserve their hypoallergenic properties.
To prevent the accumulation of dust and pollutants, store your hypoallergenic clothing in clean, dry spaces. Avoid storing them in moist environments or with strong-smelling items that may cause irritation.
By adhering to these guidelines, you can ensure that your hypoallergenic clothing remains mild on your skin and provides you with the necessary comfort to prevent allergic reactions and skin irritations.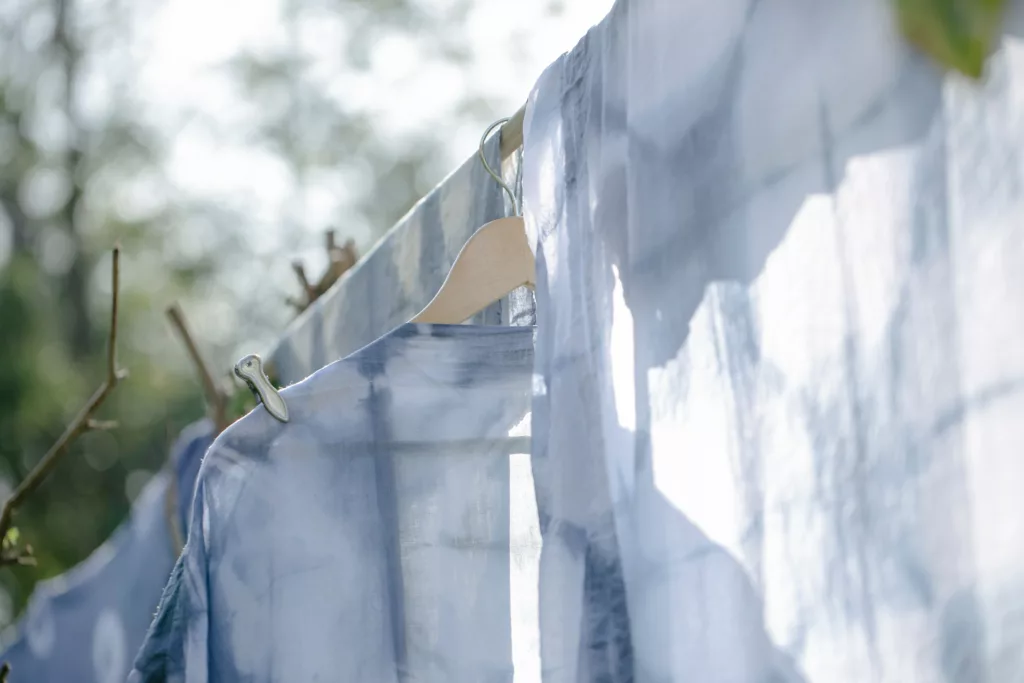 Laundry Tips for Sensitive Skin and Allergy Sufferers
In addition to maintaining hypoallergenic clothes, it is also important that you take other measures as well for the protection of your skin. These include careful laundry precautions. Here are some laundry tips for sensitive skin and allergy sufferers:
Regularly clean the inside of your washing machine and the lint trap of your dryer to prevent mold and allergens from building up. Consider running an empty wash cycle with a capful of bleach to kill off any lingering allergens in the machine. Wipe down the walls and floors of the laundry area with mold-killing sanitation wipes to keep it free from mold growth.
If you are allergic to dust mites, wash your clothes and linens in water that is over 130 degrees Fahrenheit to ensure you kill all the dust mites in the fabric. Focus on washing bed sheets and pillowcases at least once a week at this temperature to reduce allergen exposure while sleeping.
Opt for hypoallergenic detergents that are free from dyes and added fragrances.
Go for an extra rinse cycle as this helps remove any remaining detergent residues that might trigger allergies or skin irritations.
Avoid using fabric softeners that contain harsh chemicals. Go for natural fabric softeners like white vinegar or baking soda.
Wash your bedding, including sheets, pillowcases, and mattress covers, at least once a week to keep dust mites and allergens at bay. Use hot water and high-heat drying to eliminate any potential allergens.
Avoid leaving damp or wet laundry in the washing machine or dryer for an extended period. Promptly remove the clothes after the cycle is complete to prevent mold growth.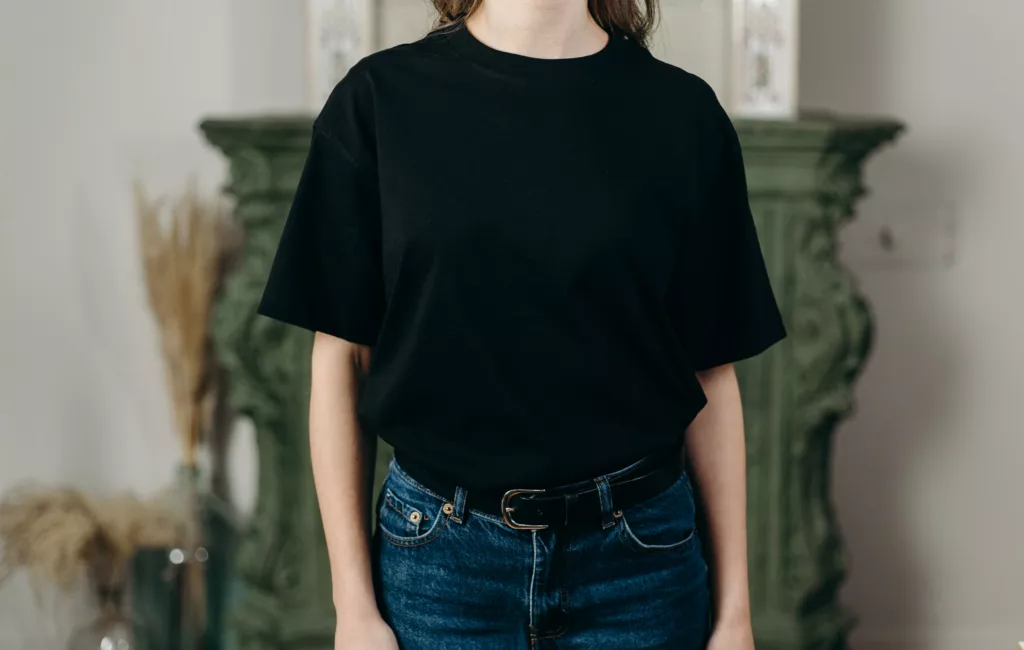 Hypoallergenic Clothing for Different Demographics
Hypoallergenic apparel isn't just for adults or casual wear purposes. Here are some ethical clothing choices for infants, athletes and general consumers.
Babies and Children
Athletes or Specific Professionals
General Consumers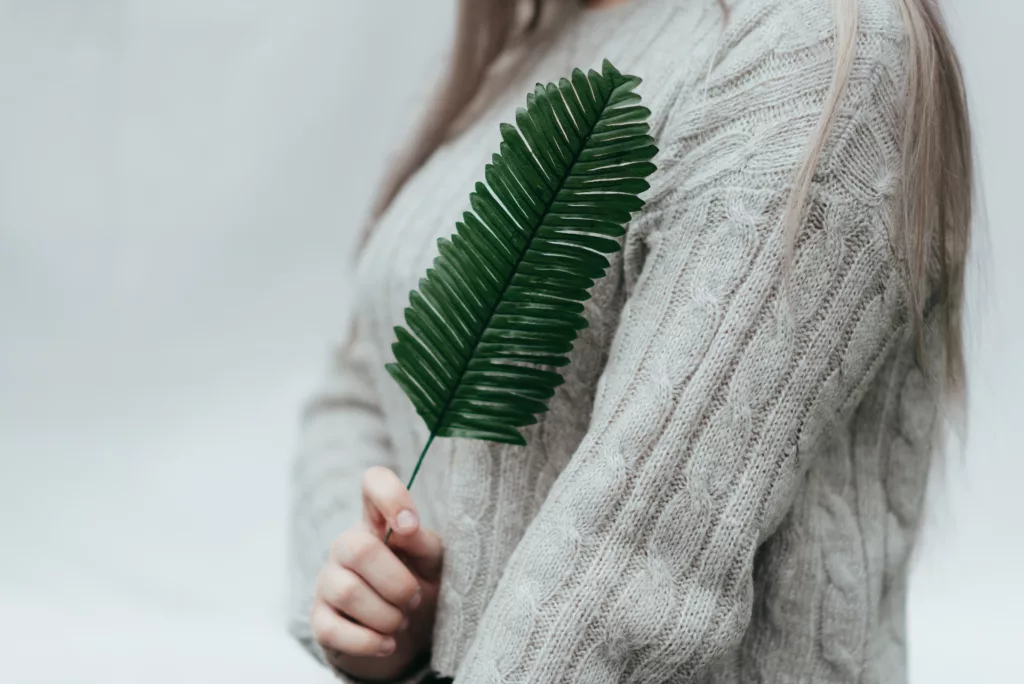 Conclusion
Switching to hypoallergenic apparel is not only great for people with sensitive skin or allergies, but it also promotes ethical and sustainable fashion choices. These natural and organic clothing options provide relief from skin irritations and reduce environmental impact. With a focus on sustainable fashion, it has now become simpler to give your wardrobe an eco-friendly look. If you're looking for a complete makeover, visit our sustainable clothing store and add some great picks to your closet. Choose green and live green!