Sustainable clothes and fashion are definitive features of how Gen Z wants to dress. Eco-friendly clothes are one of the hippest fashion trends which is sustainable and ethical.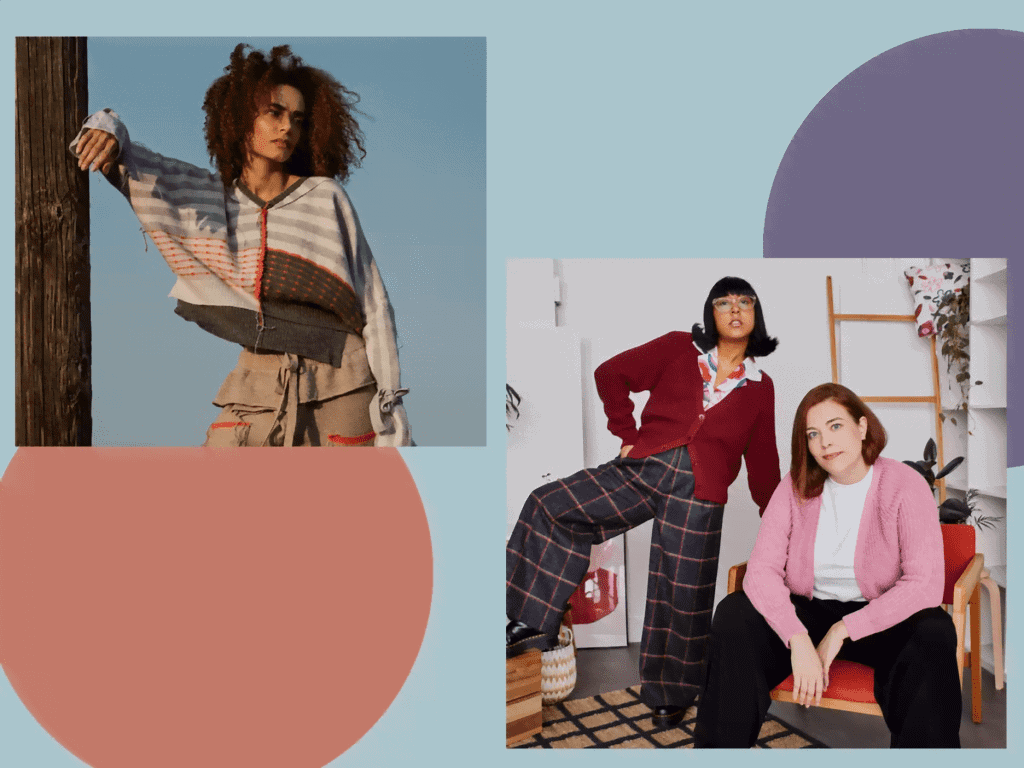 Gen Z are becoming more and more conscious about the impact they have on the health of the planet. They have become more conscious about their purchases and are actively making changes in their daily life to have a more sustainable impact. This translates into buying products that are made from ethical sources, are cruelty-free, and are not made in an exploitative environment.
Gen Z is influenced by documentaries like "True Cost" which shed light on the ill practices that are evident in the fast fashion industry. Today, we are going to look at how the fast fashion industry is killing the equilibrium of the planet. We will also discuss the brands that are bravely putting up a fight against the unsustainable trend of fast fashion.
Why Choose Eco-Friendly Clothes?
The world makes more than 100 billion pieces of clothing each year. However, the worrying trend is that only 2% are recycled or made of sustainable materials. Not only is that an issue, the fashion and apparel industry has been accused of being a highly unethical industry when it comes to the treatment of its workers and polluting the surrounding environment.
For the climate-conscious Gen Z, the good news is that there are a lot of brands that have taken up the burden of making the planet a little better by manufacturing more sustainable clothes. The Eco-friendly practices in the fashion industry could range from using sustainable materials, trying to lower the factory's carbon footprint, or paying their workers fair wages.
The brands taking the sustainability route might be on the pricier side but understand that unlike regular labels these brands do not intend to model themselves for fast consumption. They are meant to have reliable quality and be sustainable for the planet in the long run. But before you even consider giving these brands a shot, trying to prolong the life of what you are already wearing or even buying second-hand clothes from a thrift shop, down the road, will always be the better solution.
The Philosophy of Eco-Friendly Fashion
Over the last 3 decades, clothing has fast become a disposable commodity. For a lot of people, not much thought goes before buying new clothes and it has almost become a daily event daily. Thanks to fast fashion and the internet it is now cheaper, easier, and faster to shop for the latest trends at the click of a button.
A highly popular global phenomenon, fast fashion has its advantages like increasing affordability and accessibility. It's highly popular for a lot of reasons. It offers many advantages for consumers.
Unfortunately, the overproduction and overconsumption of clothes made in this manner are very detrimental to the environment as a whole. Waste generated due to fast fashion and the throwaway culture is piling up in our landfills and polluting our surroundings.
Fast fashion not only destroys entire ecosystems it also endangers animal lives and the health of our loved ones. It releases toxic and hazardous chemicals into the environment. It also is responsible for the percolation of harmful plastic microfibers and causes large-scale deforestation. It is now reported that a newborn baby has as much plastic in its lungs as an entire credit card! The fact that it causes global warming, and air, land, and water pollution has long been established.
On the other hand, Eco-friendly fashion exists to solve the grave issues created by fast fashion and its widespread consumption. It encourages a sustainable and more careful way of consumption. It asks brands to produce eco-friendly clothes which can decrease the environmental impact on their customer's wardrobes.
Sustainable fashion's philosophy is to ask consumers to be the driving change in the fashion industry. Consumers choose the clothes that they can buy, the brands that they support and associate with and to which cause their money goes. Consumers have the power to create more awareness of the problems facing the world and make more responsible buying decisions. This would ultimately force companies to switch to a more sustainable, eco-friendly, and green approach.
13 Eco-Friendly Fashion Brands for a Life-Altering Closet
1. PACT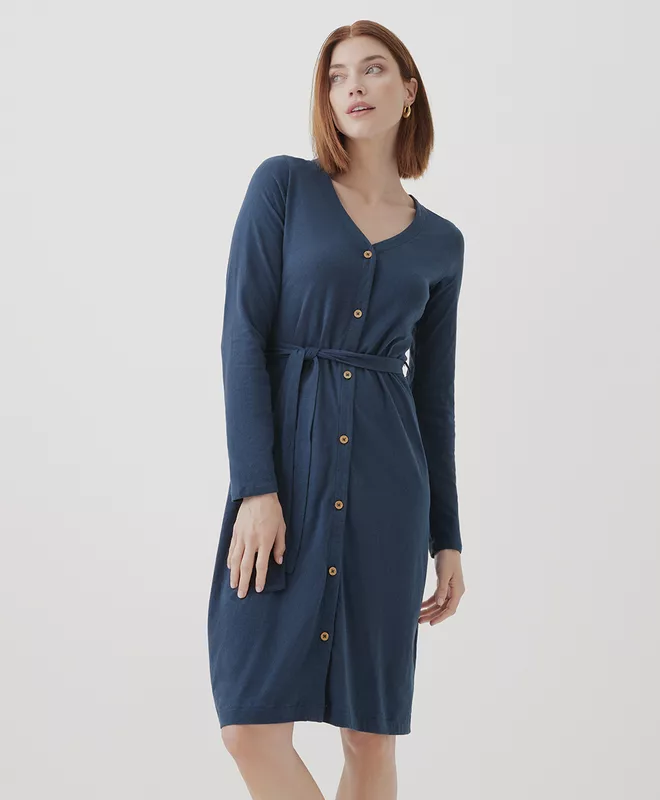 Founded with the benefits of the consumers, farmers, and the planet in mind. Pact, an eco-friendly fashion and sustainable clothes brand claims that its collection of organic clothing uses up to 81% less water than its competitors. The brand's organic cotton clothing avoids the use of toxic chemicals often used in fast fashion. Pact's loungewear and sleepwear are made with the most sustainable cotton and are engineered for all-day comfort.

The company not only claims to be sustainable but also partners with sustainability certification organizations like Fair Trade USA, Global Organic Textile Standard, and SimpliZero to ensure their products, and processes are up to the highest green standards.

Buy Now
2. AFENDS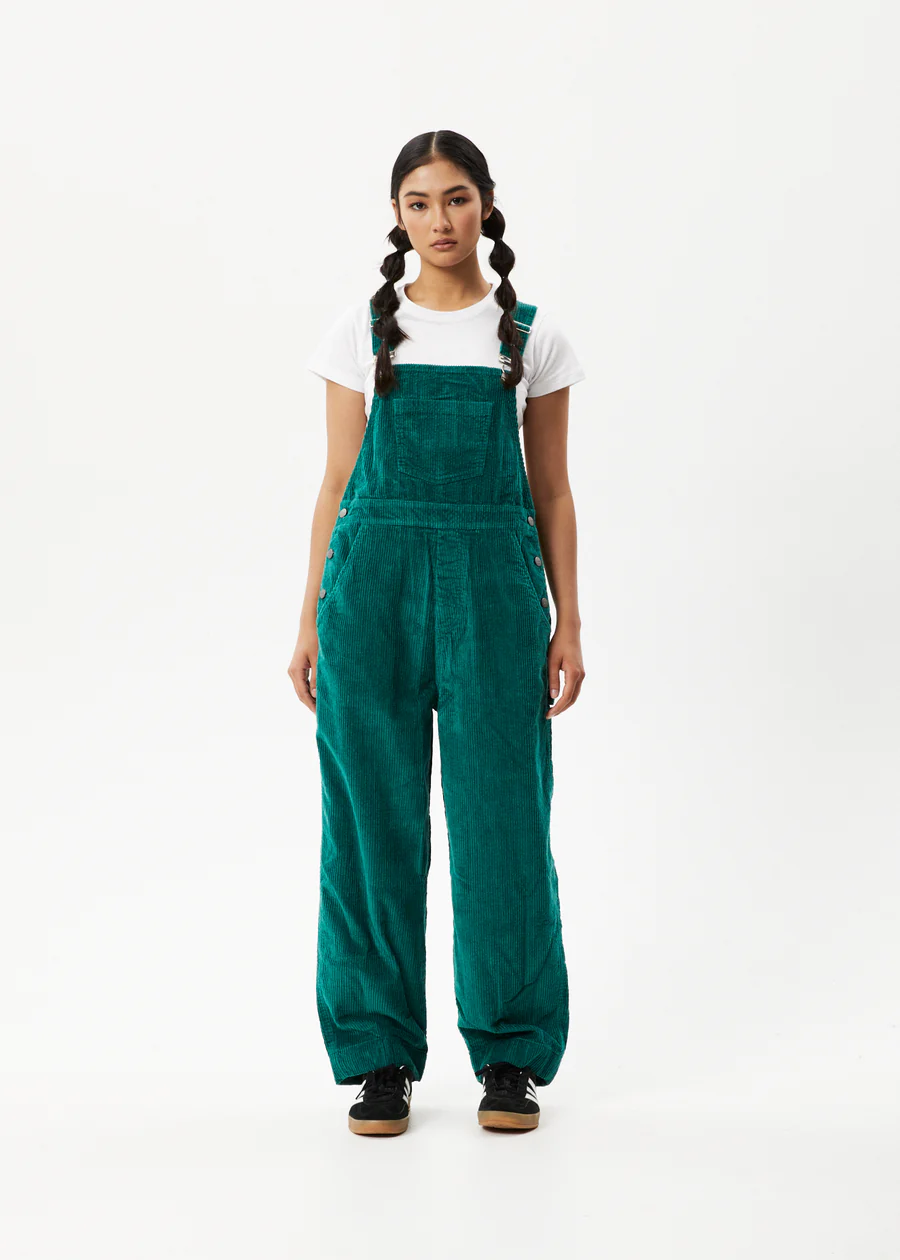 Based in the Byron Bay area, Afends is one of the sustainable clothing brands that lead the way in organic hemp fashion and is pushing sustainability through its line of clothing. The brand focuses on producing timeless fashion made out of the most sustainable fibers which have the least amount of impact on the environment. The USP of Afends is its packaging. Since 2014 the brand has been producing packing material made out of corn starch which is 100% compostable.

Afends ensure the use of only renewable energy in its supply chain to reduce its total carbon footprint. Its use of eco-friendly materials limits the number of chemicals, water, and wastewater used in the production of its collection.

One more feather in Afends cap is that it does not use fur, leather, exotic animal skin or hair. It only uses eco-friendly wool certified by Responsible Wool Standard.
,
Buy Now
Unlock Your Savings with Exclusive Offer Coupons
Save big while shopping for sustainable products! Grab your exclusive coupons today!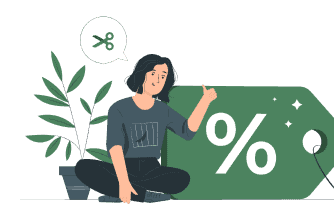 3. MUD JEANS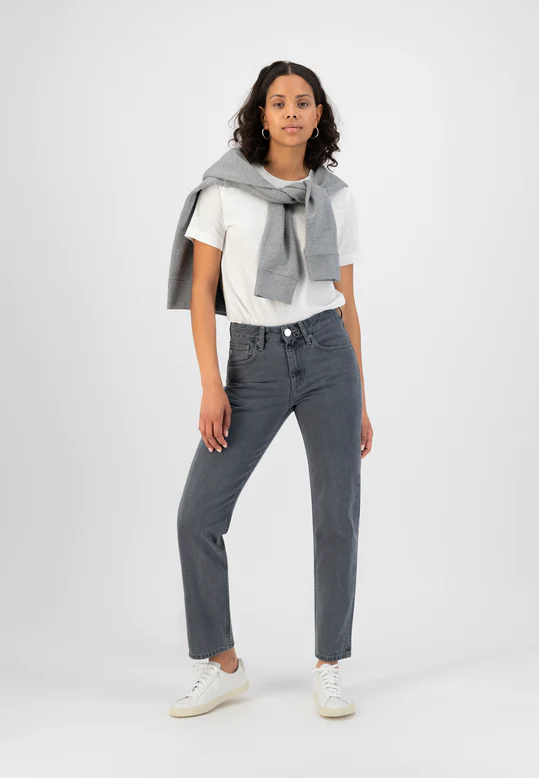 MUD Jeans is a pioneer in sustainable fashion, offering high-quality jeans that are both eco-friendly and stylish. They emphasize a circular economy approach, ensuring that every pair of MUD Jeans is recycled into a new one, leaving no waste and using 92% less water than an average pair of jeans. The jeans are crafted from natural materials, primarily organic and recycled cotton, ensuring no pesticides are used. This not only benefits the environment but is also better for your skin.

One of the unique offerings of MUD Jeans is their leasing model, "Lease A Jeans", which allows customers to experience the performance of their jeans while making recycling easy and convenient. This innovative approach promotes sustainability and reduces waste, aligning with the brand's mission to drive positive change in the fashion industry.
,
Buy Now
4. EILEEN FISHER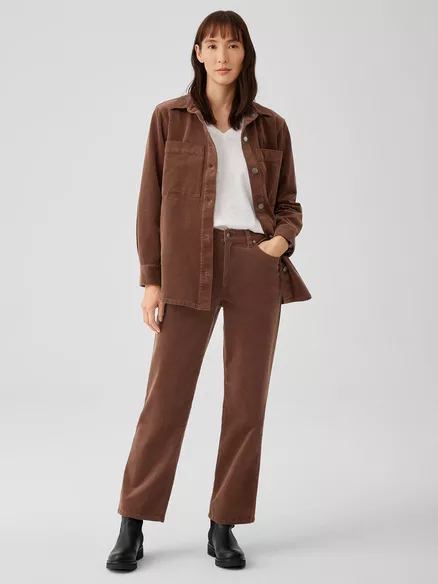 EILEEN FISHER is a renowned fashion brand that emphasizes sustainability, quality, and timeless design. The brand showcases a collection of clothing that is "Circular by Design," highlighting its commitment to eco-friendly and sustainable practices. One of their standout fabric offerings is the "Regenerative & Responsible Wool," which promises softness and texture that is unparalleled, giving wearers a sensation akin to being wrapped in a cloud. Their collection includes a diverse range of items, from cozy sweaters in cool new colors to the essential shapes of the season in pants.

In addition to their product offerings, EILEEN FISHER provides a platform called "RENEW" that focuses on renewing and recycling garments, further emphasizing their dedication to sustainability. The website also offers exclusive deals, the ability to subscribe for updates, and information about the brand's ethos and initiatives.
Buy Now
5. LEVI'S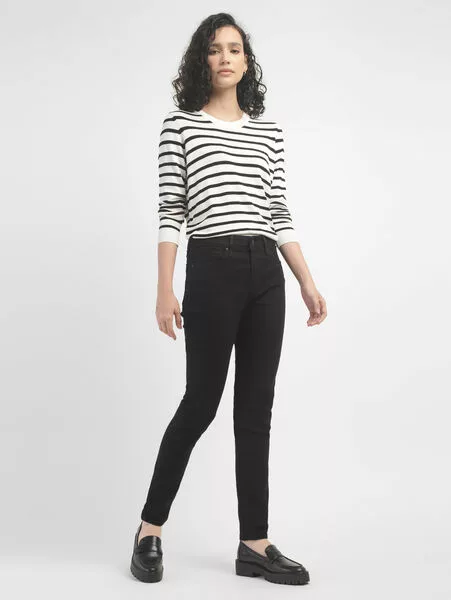 The next brand on our list is a popular household name with millions of owners across the globe. Founded in 1853, Levi's is a clothing brand popularly known for its high-quality denim jeans. Over the decades it has been worn by everyone from Presidents to even cowboys.

Levi's has long been committed to sustainable fashion and providing an eco-friendly experience to its customers. The brand tries to create products that last a lifetime. Levi's plans to optimise its production process and reduce its water usage by a whopping 80% using its patented Water<lessTM technique.
Buy Now
6. BOODY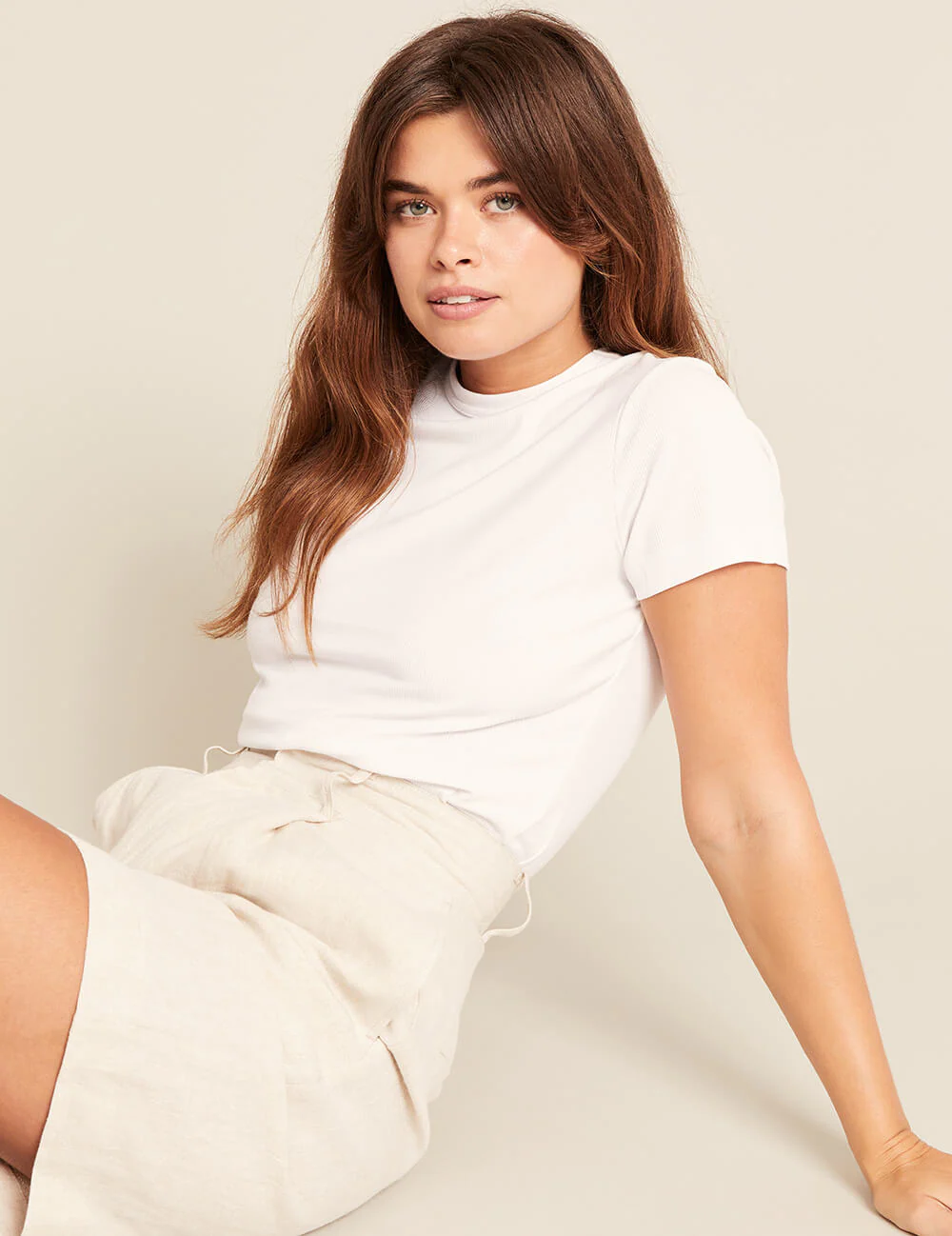 Boody promotes itself as the first underwear brand in the US to be given a B Corp certification. Boody is all about easy-to-wear clothing which its customers love lounging in. The material used is comfortable, breathable, and soft to the touch. Boody uses sustainable FSC-certified bamboo sourced from sustainable and eco-friendly farms in Asia, helping sustain thousands of livelihoods in the developing world.

Boody comes with a range of certifications including the highly sought-after Oeko-Tex, PETA Vegan, the Fashion Forever Green Pact (FSC), and the ECOCERT certification.
Buy Now
7. REFORMATION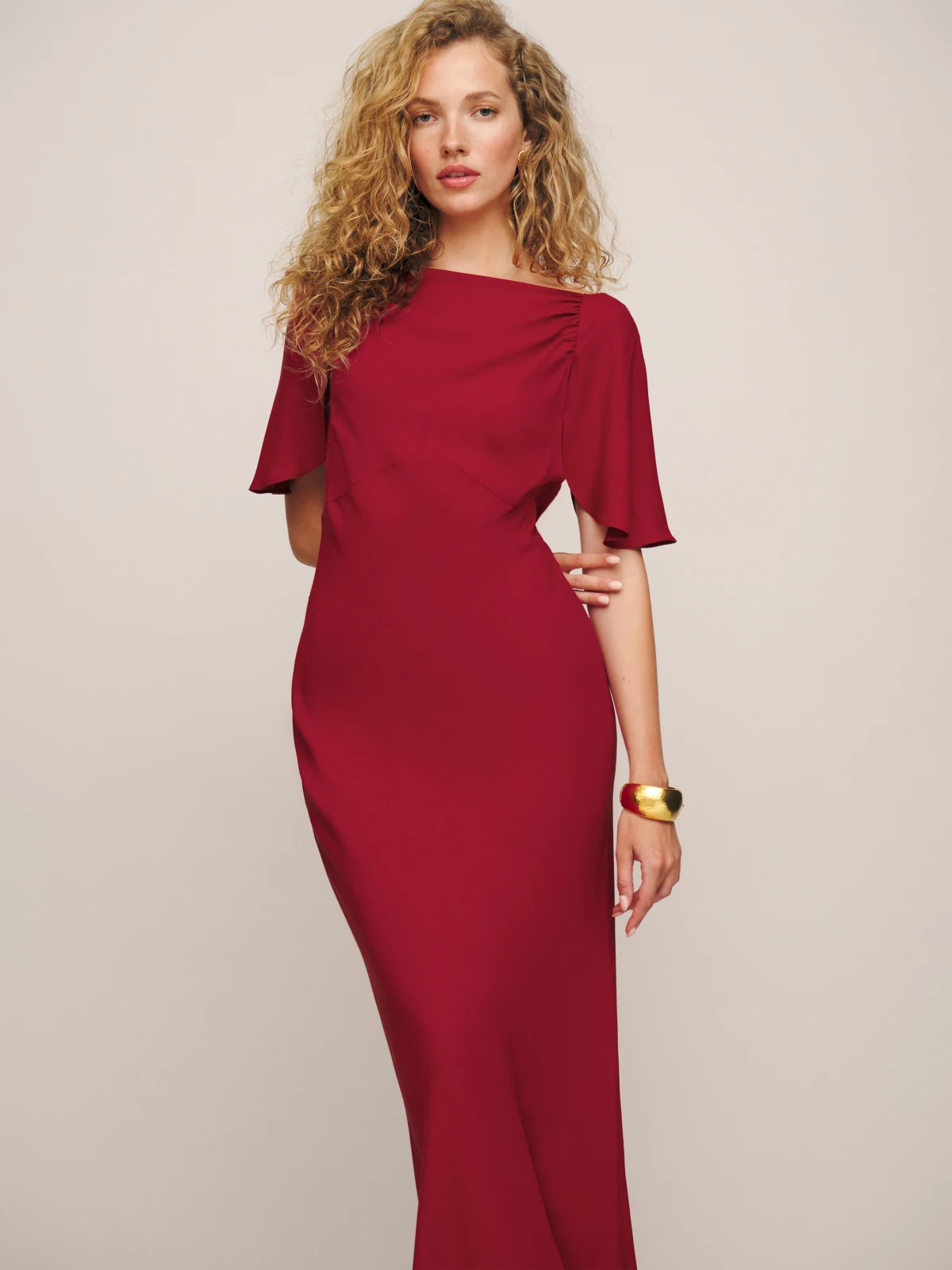 Reformation stands at the forefront of sustainable fashion, offering a curated collection of women's clothing and accessories that seamlessly blend style with eco-consciousness. With a playful nod to sustainability, the brand declares, "Being naked is the #1 most sustainable option. We're #2," highlighting their commitment to producing sustainable clothing and accessories.

The website showcases a diverse range of collections, from the cozy essentials in their "Cozy Shop" to the timeless pieces under "The Minimalist" and the season's must-haves in "Fall Essentials." For those looking to invest in quality, the brand presents items that are "Worth the investment," and for footwear enthusiasts, there's the enticing "Ref Shoes" collection.

Reformation is not just about fashion; it's about making a difference. Their "Q2 Sustainability Report" offers insights into their eco-initiatives, emphasizing transparency and dedication to the planet. The brand also boasts a climate-neutral certification, further solidifying its commitment to environmental responsibility.
Buy Now
8. ABLE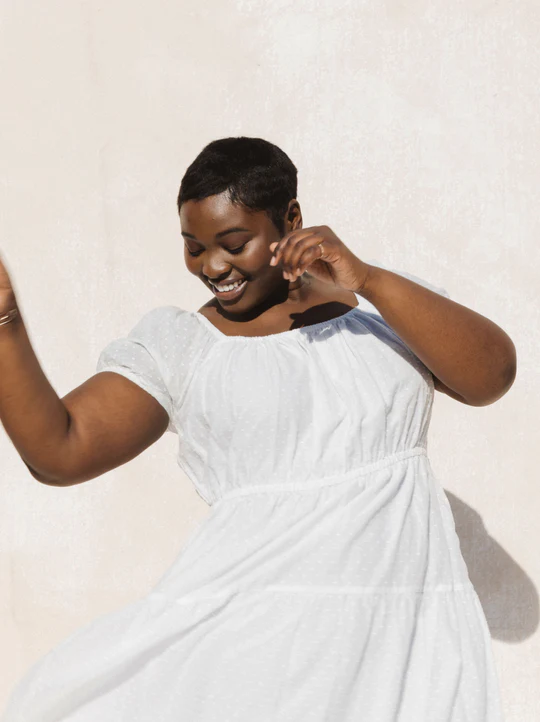 ABLE is a fashion-forward brand with a mission that goes beyond aesthetics. Rooted in ethical practices, ABLE is dedicated to challenging the norms of the fashion industry by creating transformative opportunities for women. Their collection spans a range of women's apparel, leather bags, jewelry, and home goods, each piece handcrafted with care and purpose.

Their tagline, "Handcrafted. Ethical. Sustainable," encapsulates their commitment to producing quality items that not only look good but also do good. The brand's ethos is deeply tied to ending generational poverty by creating jobs for women, especially those who have overcome significant challenges. This commitment is evident in their unique initiatives, such as the "ABLE Signatures" collection, which represents the brand's mission in every piece.
Buy Now
9. TENTREE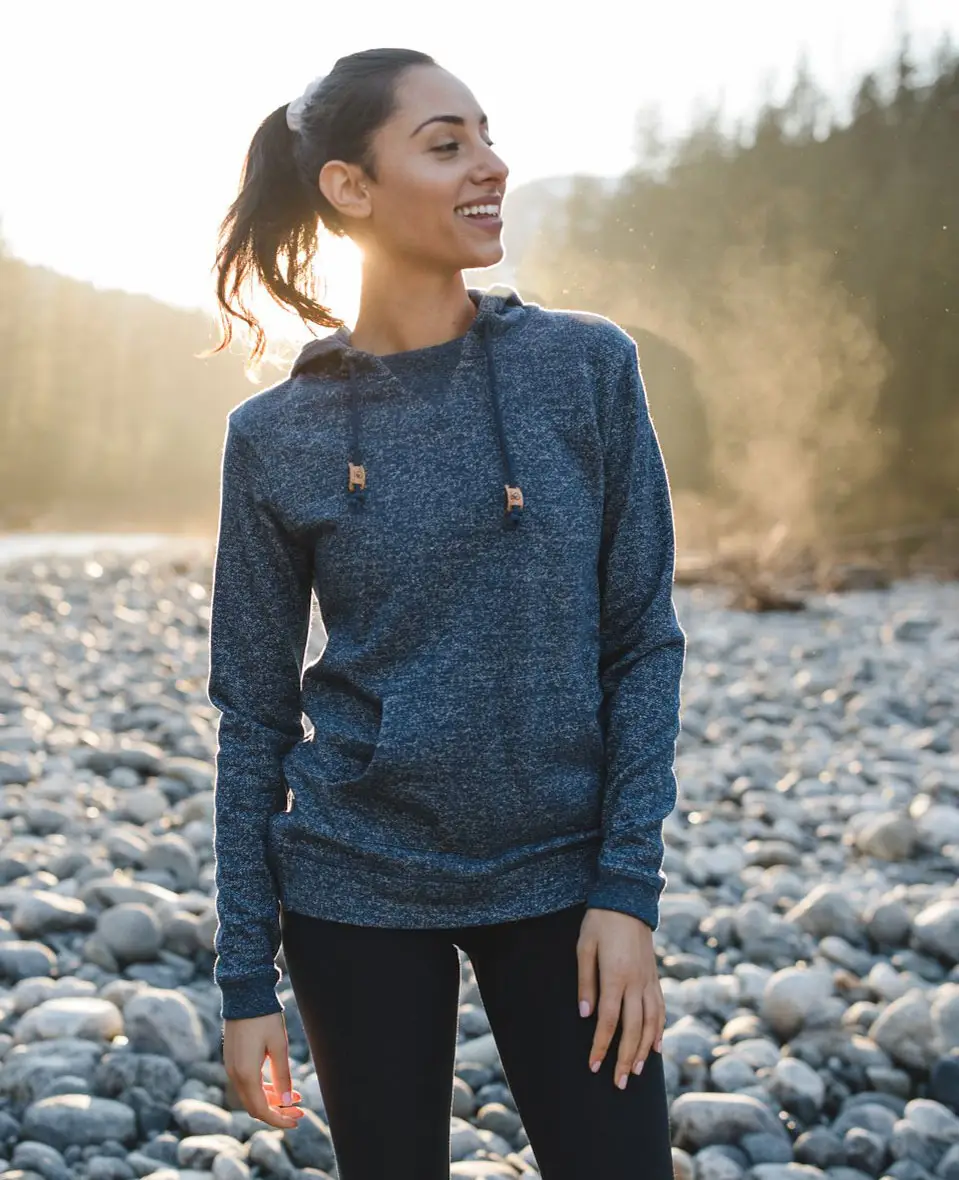 Tentree is a fashion brand with a deep-rooted commitment to sustainability and environmental responsibility. With every purchase, the brand takes a step towards its ambitious goal of planting 1 billion trees by 2030. Their collections, ranging from cozy essentials to the latest seasonal trends, are crafted with eco-friendly materials, ensuring that style and sustainability go hand in hand.

The website showcases a diverse range of products for both men and women, including new arrivals, best sellers, jackets & coats, sweaters & cardigans, and eco-friendly accessories. Their unique offerings, such as the "Luke Swinson Collection," support specific tree-planting projects, making every purchase a contribution to a greener planet.

In addition to its product lines, tentree emphasizes transparency by sharing its sustainability and impact initiatives, like its "Q2 Sustainability Report." The brand also acknowledges its roots, recognizing that its company is based on the traditional territories of the Coast Salish Nations.
Buy Now
10. WHIMSY+ROW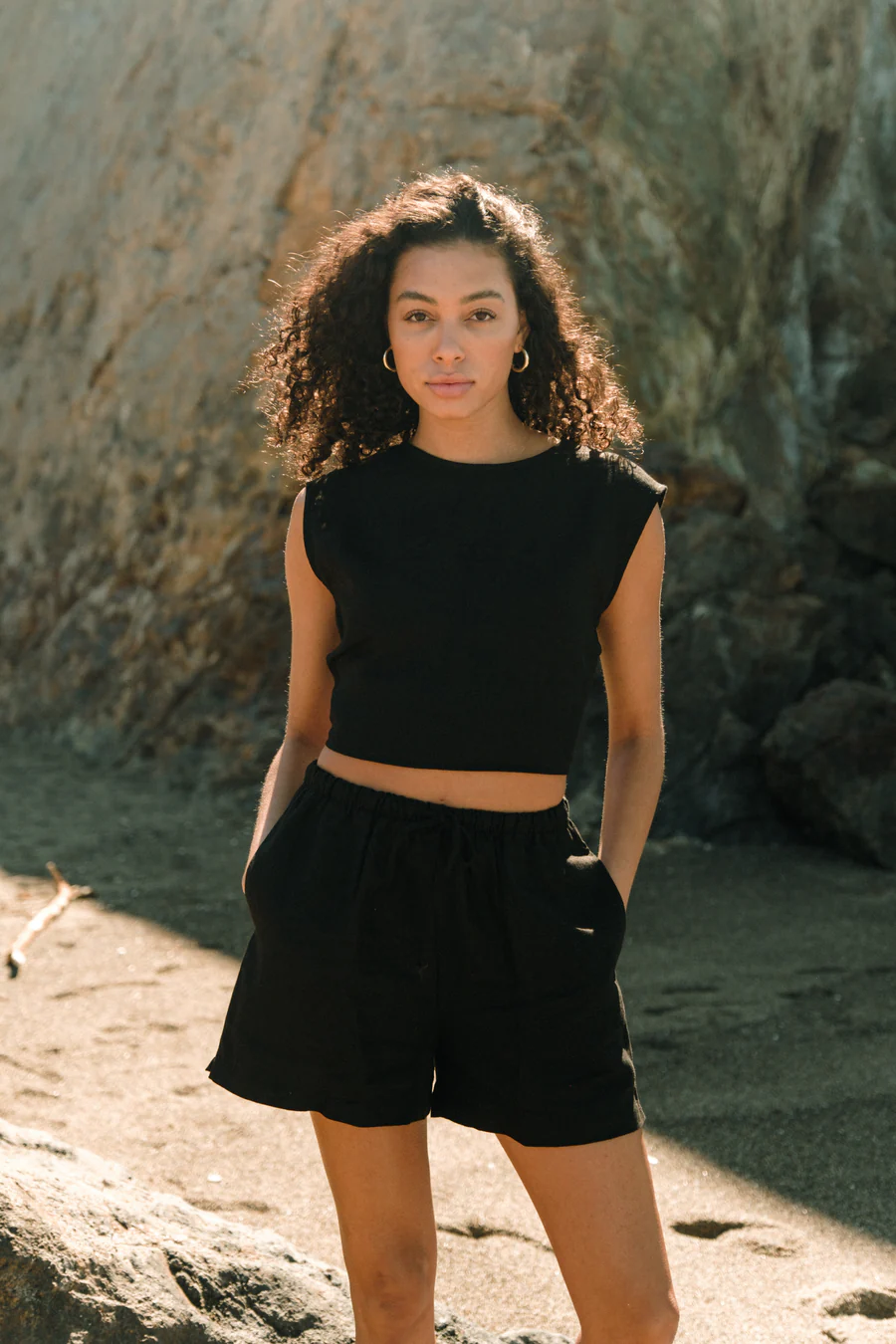 Next on our list of sustainable clothing brands is Whimsy + Row. Los Angeles-based Whimsy + Row is a sustainable fashion and Eco-conscious lifestyle brand that was founded in 2014 with a view to producing clothes with high longevity and sustainable practices. Whimsy + Row claims their vision is to provide ease and elegance for the modern, Eco-conscious woman.

Their products are developed and manufactured under ethical conditions in Los Angeles. All of Whimsy +Row's clothing is made within a few miles of the head office, meaning they can visit and ensure sustainable practices are ensured in their manufacturing process. The ethical practices by Whimsy + Row also include payment of fair wages and fair treatment of workers.

They use only locally sourced, upcycled, and low-impact materials, with a view to creating high-quality labels that will last its customers for years to come. They only seek out the best eco-friendly certified fabrics to bring out clothes that are as stylish as much as they are sustainable.
Buy Now
11. MADE TRADE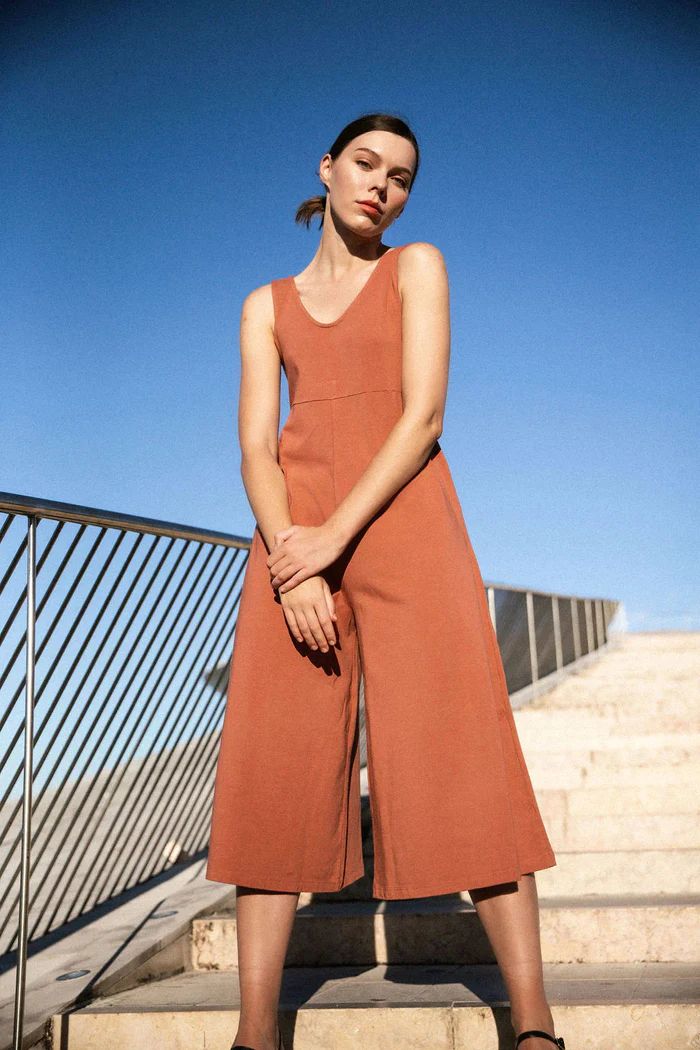 Founded by Cayley Pater and Andy Ives, Made Trade is the one-stop shop for exquisitely crafted eco-friendly clothes. It is a family-run and woman-owned business and promotes more than 150+ BIPOC-owned labels. Made Trade's website has all the tools required by a conscious shopper to make a positive impact while they shop online. The brand's team goes to great lengths to ensure a sustainable fashion experience for its customers. It verifies and vets every single fashion brand for three important traits equity, sustainability, and transparency, and ensures a carbon-neutral delivery experience.

Before on boarding, any brand on its platform Made Trade makes them go through a rigorous vetting process. It collects detailed information about the company's products, manufacturing process, labor treatments, certification of materials, the fair trade status among others.

Right from top labels to up-and-coming sustainable fashion brands Made Trade has them all. The company ensures it spoils its customers with infinite eco-friendly and planet-friendly choices.
Buy Now
12. MATE THE LABEL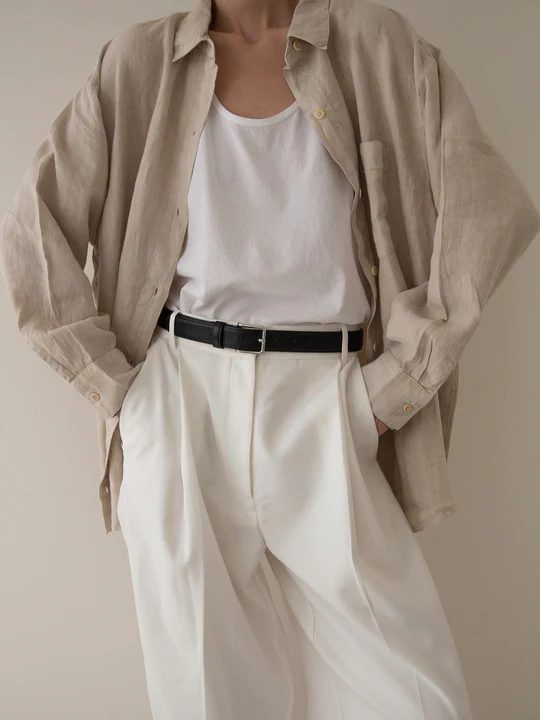 MATE the Label comes with the hashtag "Dress Clean". The company wishes to provide a sustainable fashion experience from "seed to skin. In downtown Los Angeles, all its clothes are made using only organic, natural, and non-toxic materials including 100 percent linen & certified organic cotton along with low-impact dyes.

It diligently tracks its carbon emissions, and water and chemical use. They have also eliminated all the plastic in their labels and packaging process. They have even developed a brand new activewear label called MOVE by MATE which only uses 8% spandex and has significantly fewer synthetic fibres than your typical activewear. Mate's customers won't ever find non-sustainable materials like polyester, nylon, or polyamide in their products.
Buy Now
13. CHRISTY DAWN


Last but not least on our sustainable clothing brand list is Christy Dawn. The company says its source of inspiration is Mother Earth herself. Rather than sourcing conventional textiles, this brand works with surplus fabric, regenerative cotton, and regenerative alpaca to make products that last a lifetime. It also has an extensive rewards program to incentivize sustainable shopping and eco-friendly fashion. Christy Dawn's land stewardship program offers its customers a chance to support and invest in regenerative cotton farming and earn rewards and credits on the go.

Recently, it has taken it a step further to invest in regenerative farming practices through its flagship Farm-to-Closet initiative in India.
Buy Now
The Ecowiser Take on Eco-Friendly Clothes
Eco-friendly clothes and sustainable clothing brands are the talks of the town. With Gen Z and millennials getting more and more Eco-conscious, the onus now lies on companies to increase their sustainable quotient.
Sustainable clothes are not only good for our surroundings but also for our environment and the planet as a whole. Because remember, we have only got this planet to live and it is our duty to take the best care of it.
The above 13 eco-friendly fashion brands are based out of the United States but most of them ship to all the major international postal addresses. Don't forget to do your due diligence as a consumer and look for relevant Eco-certifications before you initiate a purchase. We hope your journey towards switching to sustainable fashion is a happy one!
To make things more sustainable and eco-friendly check out our Ecowiser chrome extension. It is designed to help make your shopping experience greener this holiday season!
Want to read more like this?
Get similar stories and a free sustainability checklist delivered to your inbox.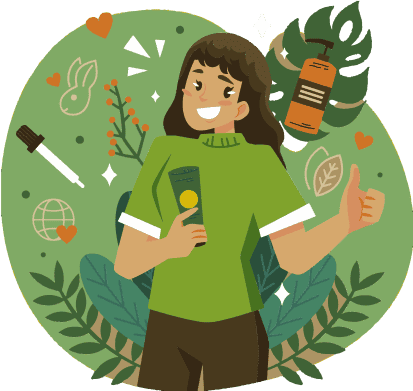 Get similar stories and a free sustainability checklist delivered to your inbox.