Step into a world of timeless sophistication with our collection of stylish Dark Academia shoes for summer. Elevate your aesthetic and embrace the charm of classic academia with these meticulously crafted footwear options. From sleek leather or suede Oxford shoes to vintage-inspired loafers, our selection offers the perfect blend of style and substance.
Whether you're strolling through the hallowed halls of academia or simply seeking to channel the intellectual allure of the Dark Academia aesthetic, these earthy color pallete shoes are the ideal choice. Discover your new favorite pair and embark on a journey of refined elegance.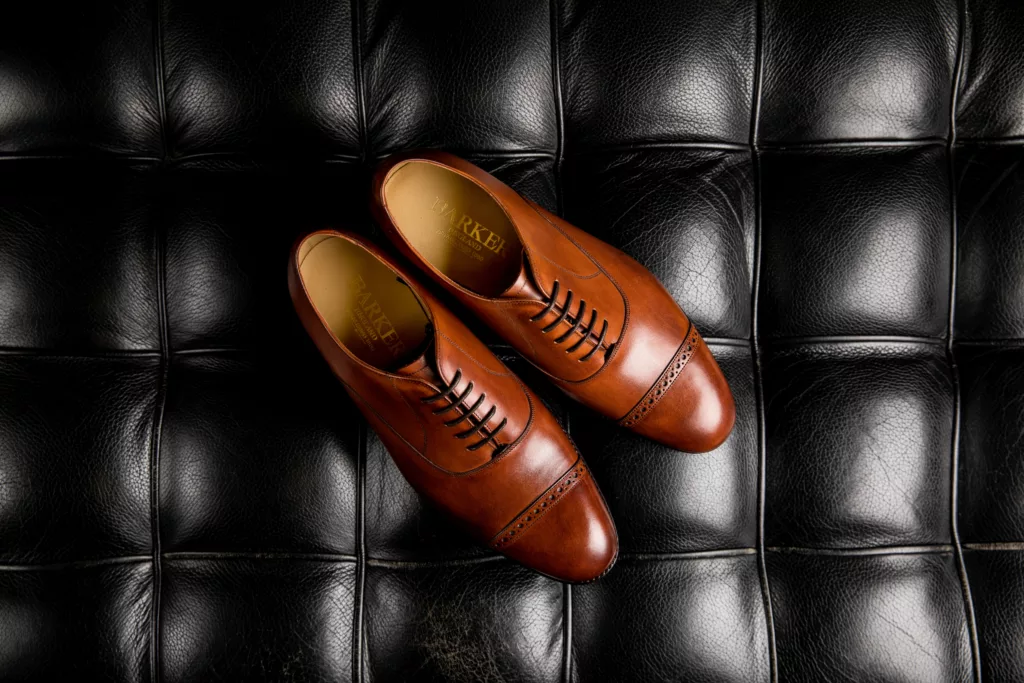 What Is Dark Academia?
Dark Academia is an aesthetic subculture that romanticizes the pursuit of knowledge, intellectualism, and classical literature. It draws inspiration from academic settings, particularly those rooted in the humanities, and often incorporates elements of Gothic literature, vintage fashion, and a moody color palette. The allure of old libraries, the charm of literature, and wisdom captivated dark Academia enthusiasts.
They embrace a scholarly atmosphere, appreciating classical art, poetry, philosophy, and history. Dark Academia is not just a fashion style; it encompasses a mindset and a love for learning, introspection, and cultural exploration.
Key Features of Dark Academia Shoes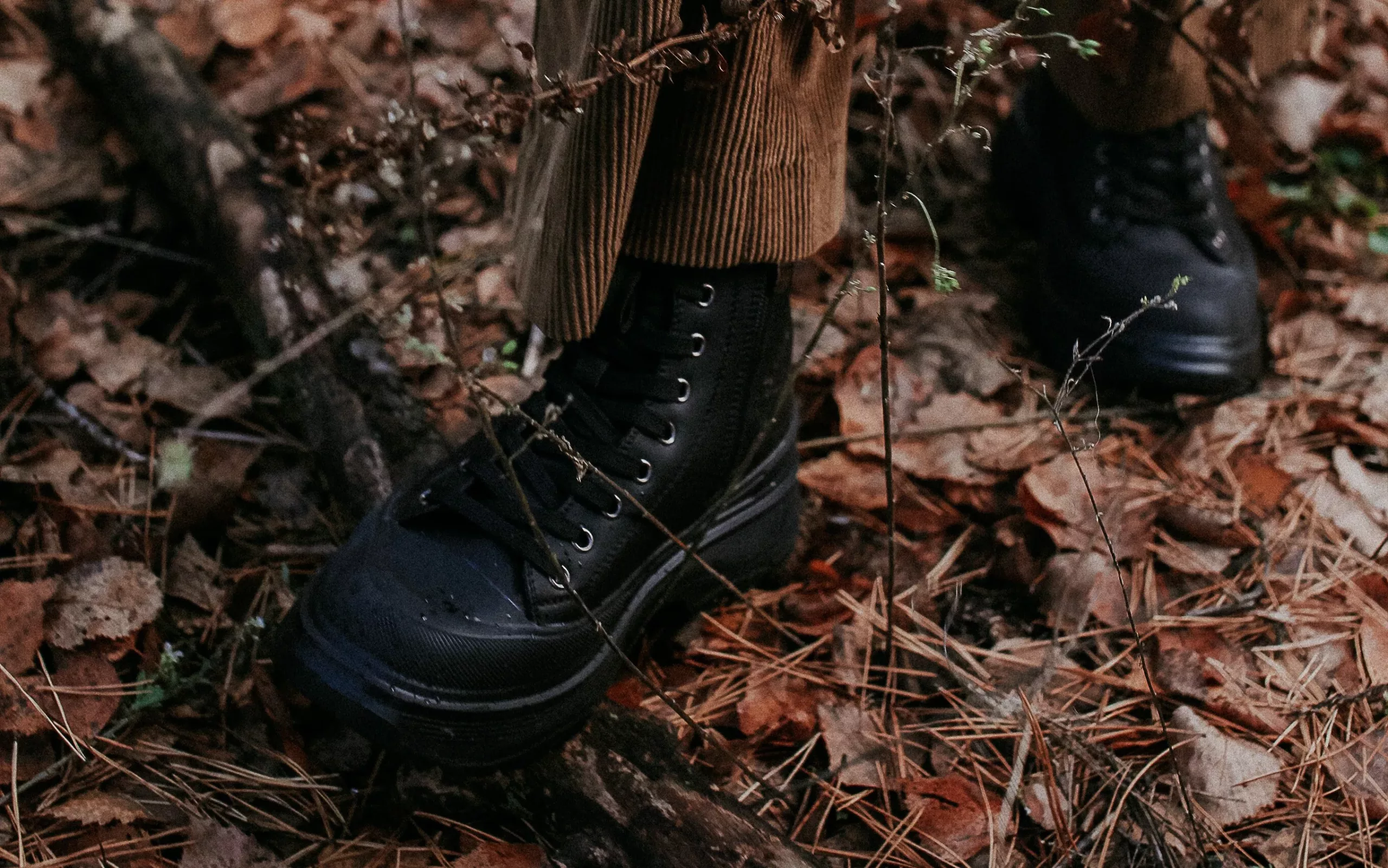 Dark Academia shoes encompass several key features that contribute to their distinctive aesthetic. Here are the detailed key features of Dark Academia shoes.
Dark Academia shoes often feature classic and timeless silhouettes, such as Oxford shoes, brogues, loafers, Mary Janes, and Chelsea boots. These styles exude an air of sophistication and intellectualism.
The color palette of Dark Academia shoes is dominated by earthy tones like deep browns, rich burgundies, and warm tans. These colors evoke a sense of vintage elegance and blend well with the overall Dark Academia aesthetic.
Dark Academia shoes are typically crafted from high-quality materials like leather, suede, or polished fabrics. The focus is on durability and a refined appearance that withstands the test of time.
Minimalist Embellishments
While some Dark Academia shoes may feature subtle decorative elements like brogue detailing or simple hardware accents, the emphasis is on minimalism rather than extravagant embellishments. This maintains a clean and understated look.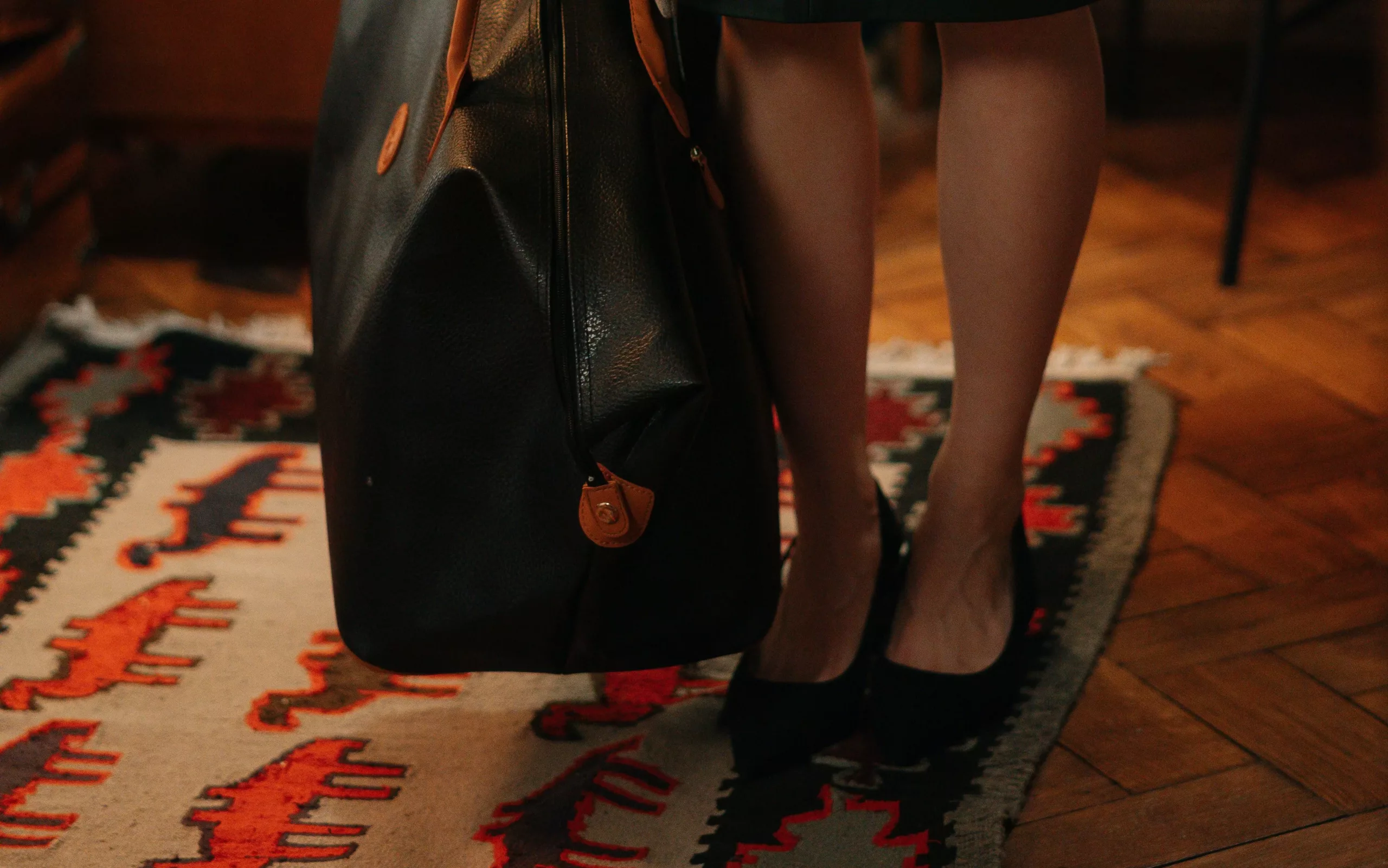 Tassel details on loafers or Oxford shoes are a common feature in Dark Academia footwear. These small decorative elements add a touch of vintage charm and sophistication.
Dark Academia fashion shoes typically have low to medium heels, providing comfort for long walks and extended periods of studying or exploring.
Dark Academia shoes often draw inspiration from vintage footwear styles, referencing the fashion sensibilities of 19th-century Europe-inspired aesthetics. This vintage influence adds to the nostalgic and intellectual vibe associated with Dark Academia.
Dark Academia platform shoes are designed to be versatile, and suitable for both formal and casual occasions. They can be paired with tailored outfits, dresses, skirts, or even jeans, allowing for flexibility in styling options.
By embodying these key features, Dark Academia aesthetic shoes contribute to an overall aesthetic that reflects a love for literature, academia, and a time-honored sense of style.
Types of Dark Academia Shoes
Dark Academia shoes encompass a range of styles that evoke the aesthetic's intellectual charm and vintage elegance. Here are various types of Dark Academia shoes, each with its unique characteristics.
1. Oxford Shoes
Oxford shoes are a classic choice for Dark Academia enthusiasts. They feature closed lacing and a low heel, often made of leather or suede. Oxfords exude a timeless appeal and are available in various colors, including rich browns and deep blacks. The clean lines and polished finish make them a versatile option for both formal and casual outfits.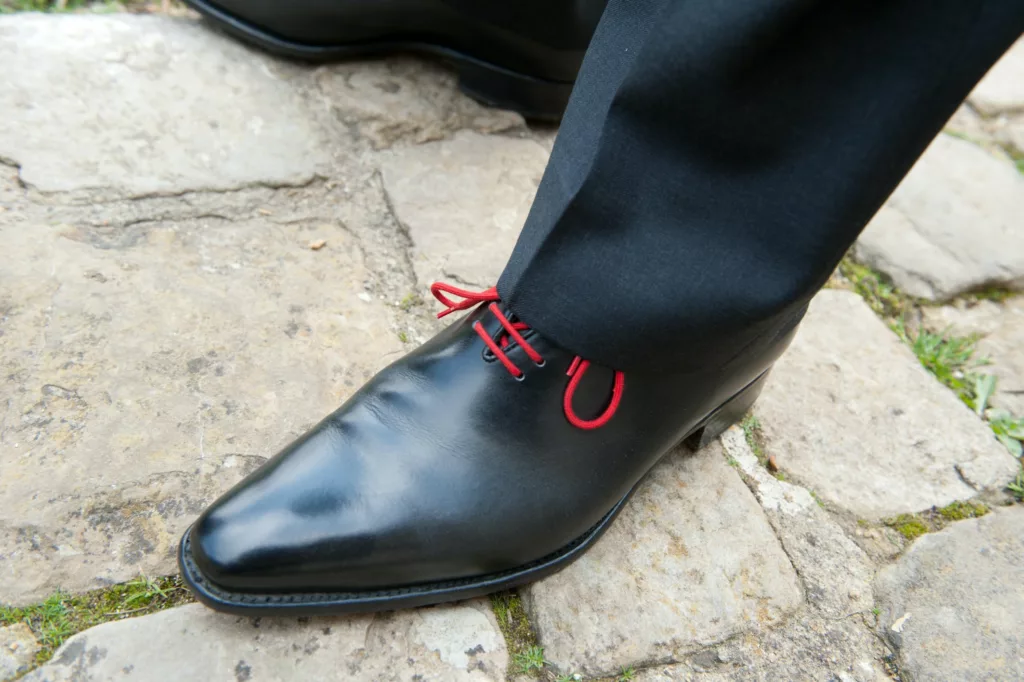 2. Brogues
Brogues are characterized by their decorative perforations and wingtip detailing. These sophisticated shoes originated in Scotland and Ireland and have become a staple of Dark Academia fashion. Brogues are often crafted from leather and are available in various colors. They effortlessly elevate any outfit, adding a touch of refinement and vintage charm.
3. Loafers
Loafers are slip-on shoes that exude a mix of comfort and elegance. They can be penny loafers, tassel loafers, or horse-bit loafers. Dark Academia loafers typically have a sleek design with minimal embellishments. They are often made of leather or suede, showcasing a sense of sophistication while maintaining a relaxed and refined look.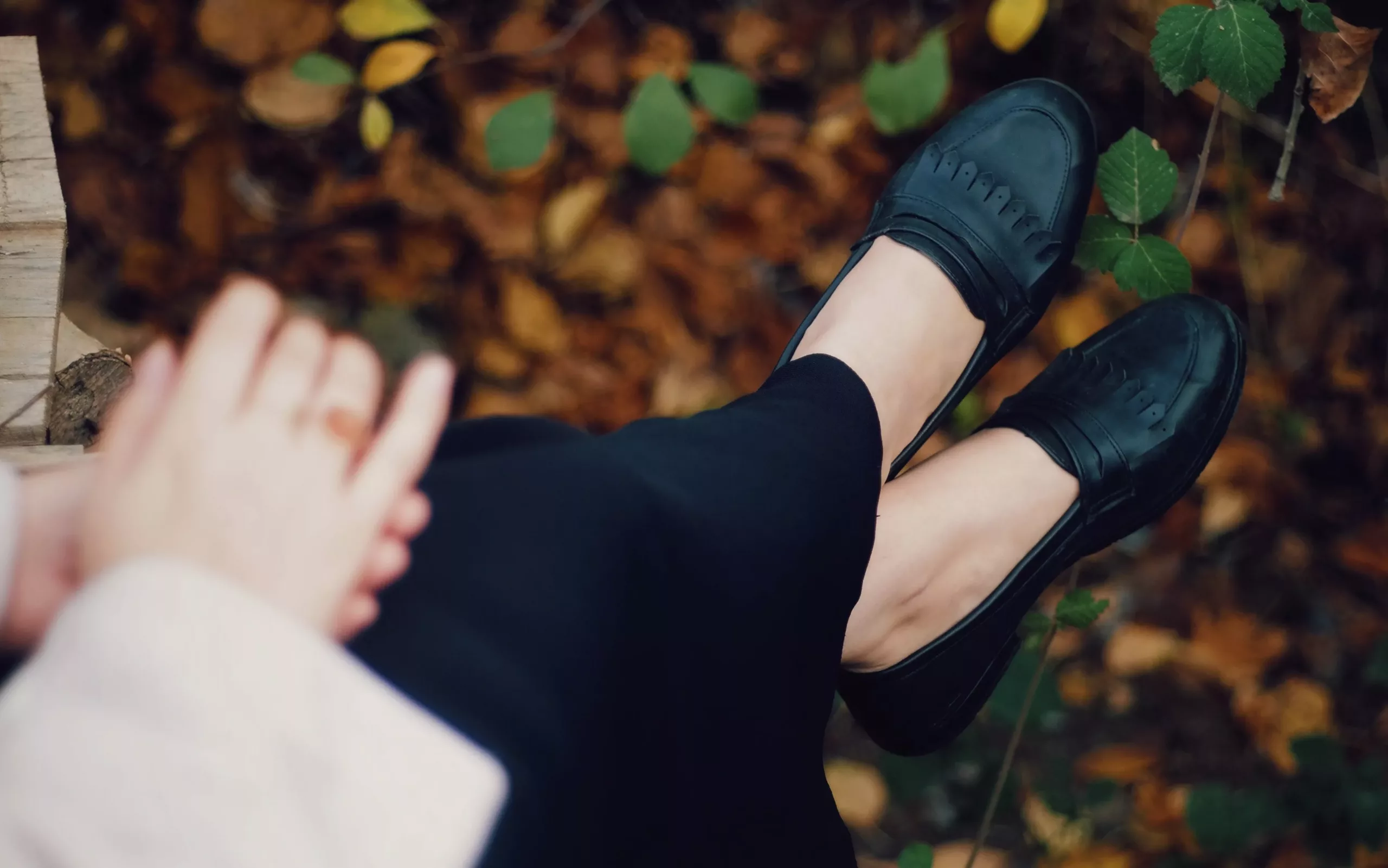 4. Mary Janes
Mary Janes are characterized by a strap across the instep, often adorned with a button or buckle. These retro-inspired shoes have a feminine charm and pair well with skirts, dresses, or even tailored pants. Mary Janes come in various colors and materials, allowing for personalization within the Dark Academia aesthetic.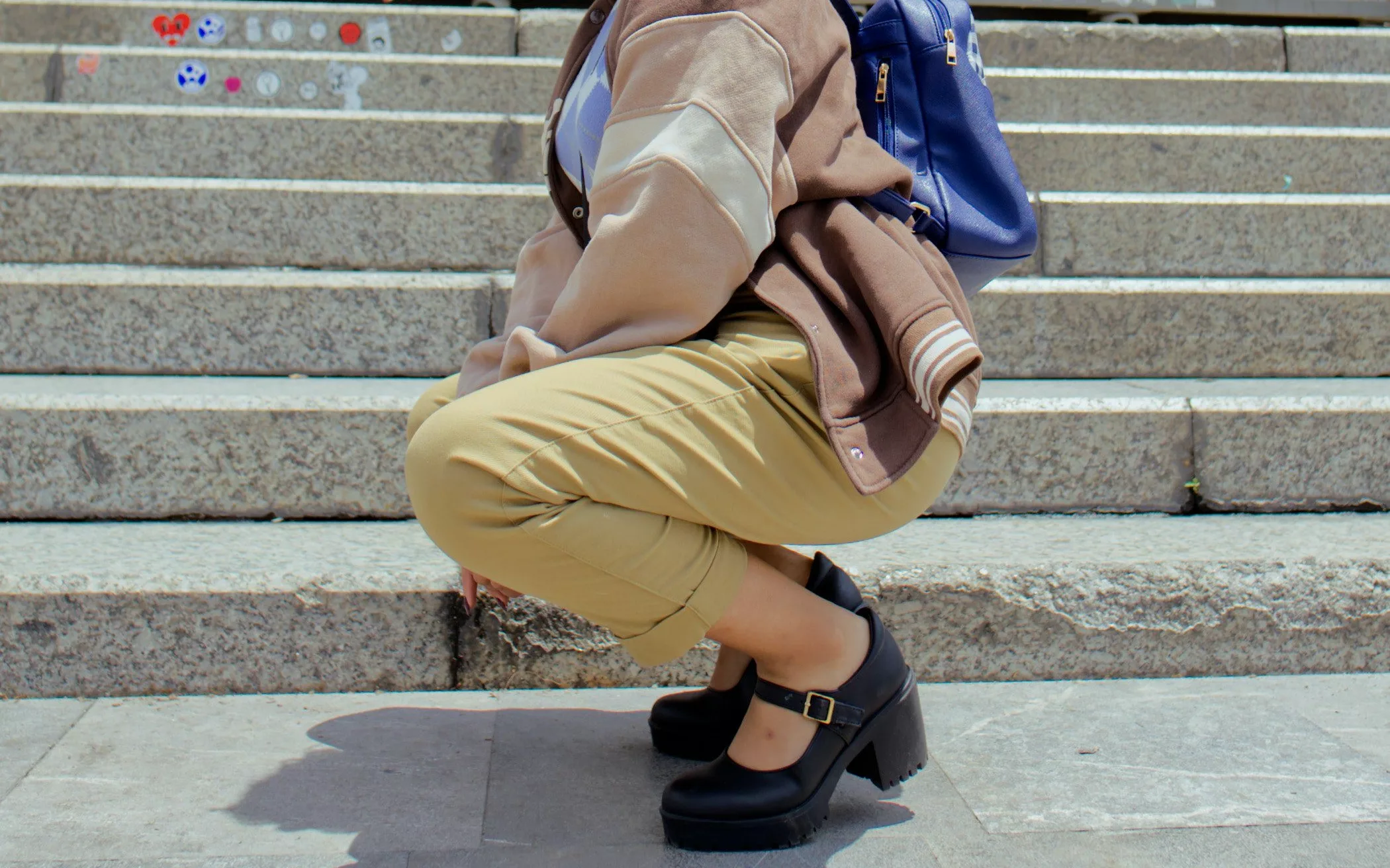 5. Chelsea Boots
Chelsea boots are ankle-length boots with an elastic side panel, making them easy to slip on and off. They originated in Victorian England and have since become an iconic footwear choice. Dark Academia Chelsea boots typically feature a low heel and are crafted from leather or suede. They offer both style and practicality, serving as a versatile option for all seasons.
6. Lace-Up Boots
Lace-up boots, such as combat boots or Victorian-inspired boots, add a touch of ruggedness to the Dark Academia aesthetic. These boots often have a higher shaft and feature laces or buckles for closure. They can be made of leather or suede and are perfect for those seeking a slightly more edgy and adventurous look.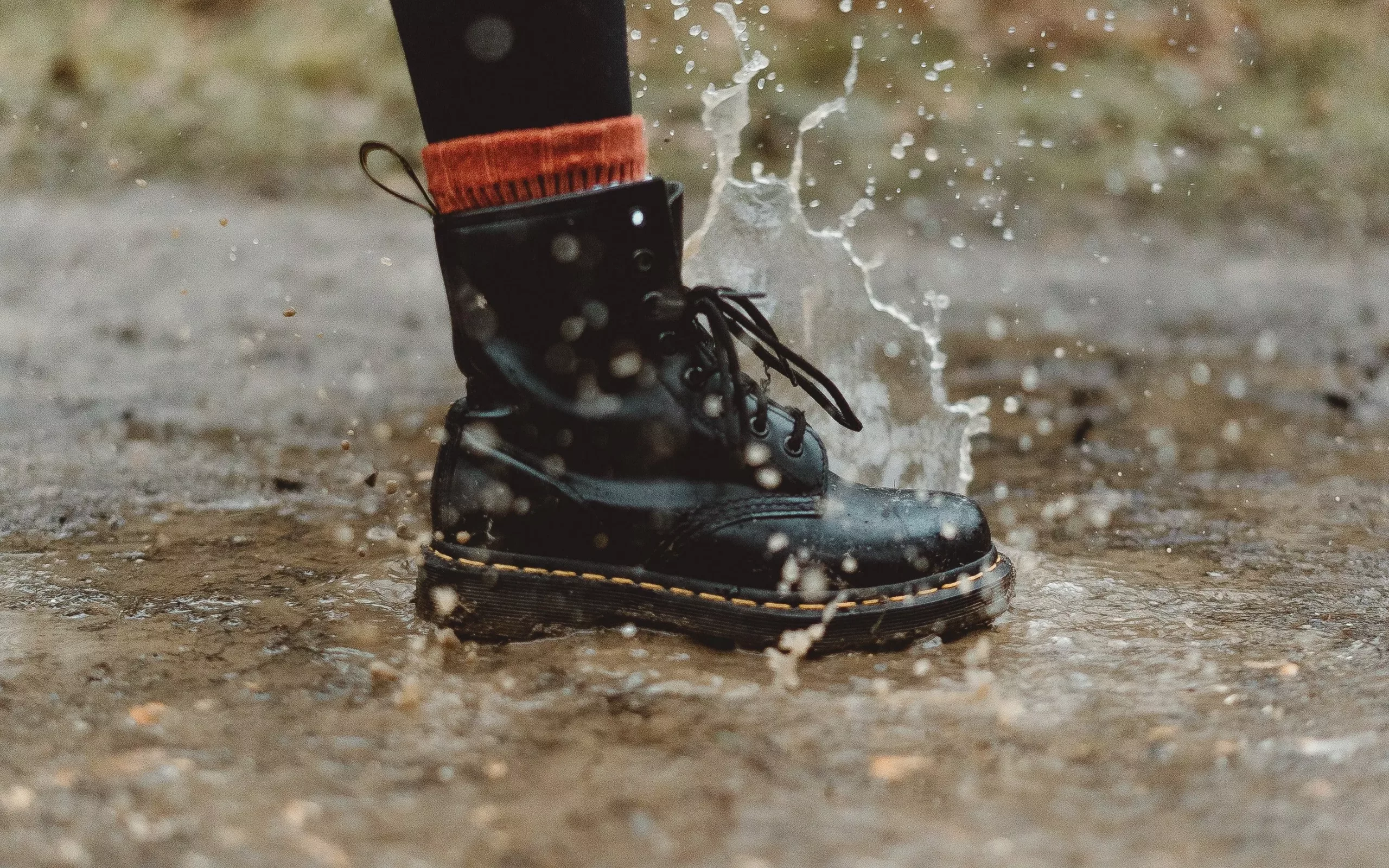 7. Ballet Flats
Ballet flats provide a comfortable and feminine option for Dark Academia enthusiasts. These flat shoes are often made of soft leather or fabric and feature a rounded toe. They pair well with skirts, dresses, or cropped pants, adding a graceful and vintage touch to any outfit.
Each of these Dark Academia shoe styles embodies the aesthetic's core values of intellect, elegance, and vintage inspiration. Whether you opt for the timeless appeal of Oxford shoes or the relaxed sophistication of loafers, there is a Dark Academia shoe to complement your personal style and enhance your academic-inspired look.
How to Style Dark Academia Shoes?
Styling Dark Academia shoes allows you to fully embrace the earthy color palette, aesthetic's vintage charm, and intellectual allure. Here are some detailed tips on how to incorporate Dark Academia shoes into your outfits.
Classic Academia Look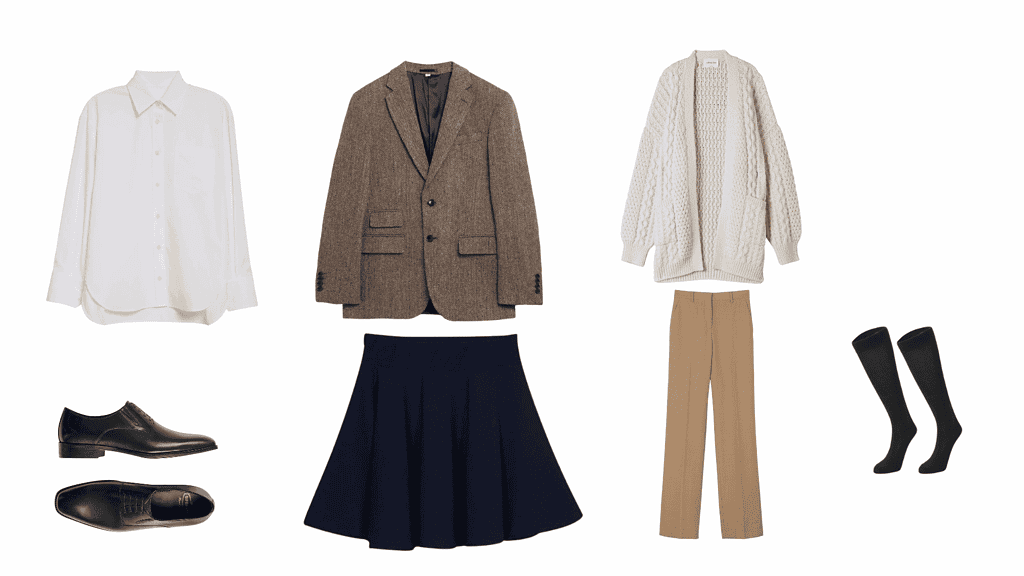 Pair Oxford shoes or brogues with tailored trousers or high-waisted pleated skirts.
Combine a crisp white button-down shirt with a tweed blazer or a knit cardigan.
Add a finishing touch with knee-high socks or patterned tights for a touch of whimsy.
Dress and Skirt Ensemble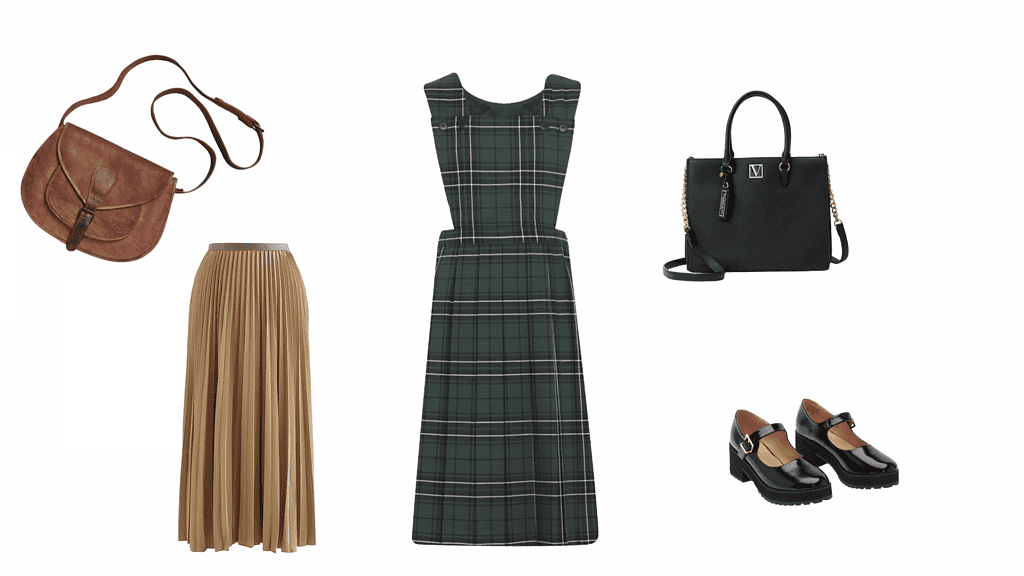 Match Mary Janes with a flowing midi skirt or a pinafore dress for a feminine and vintage-inspired look.
Opt for earthy-toned dresses or skirts, such as deep burgundies, forest greens, or warm browns, to complement the Dark Academia aesthetic.
Complete the outfit with a structured satchel or a vintage-inspired handbag.
Relaxed Casual Attire
Style loafers or Chelsea boots with high-waisted jeans or corduroy pants for a comfortable yet refined outfit.
Layer a chunky knit sweater or a cardigan over a collared shirt for a cozy and sophisticated look.
Accessorize with a wide-brimmed hat, a scarf, or vintage-inspired jewelry to enhance the overall vintage vibe.
Academic Inspired Outfit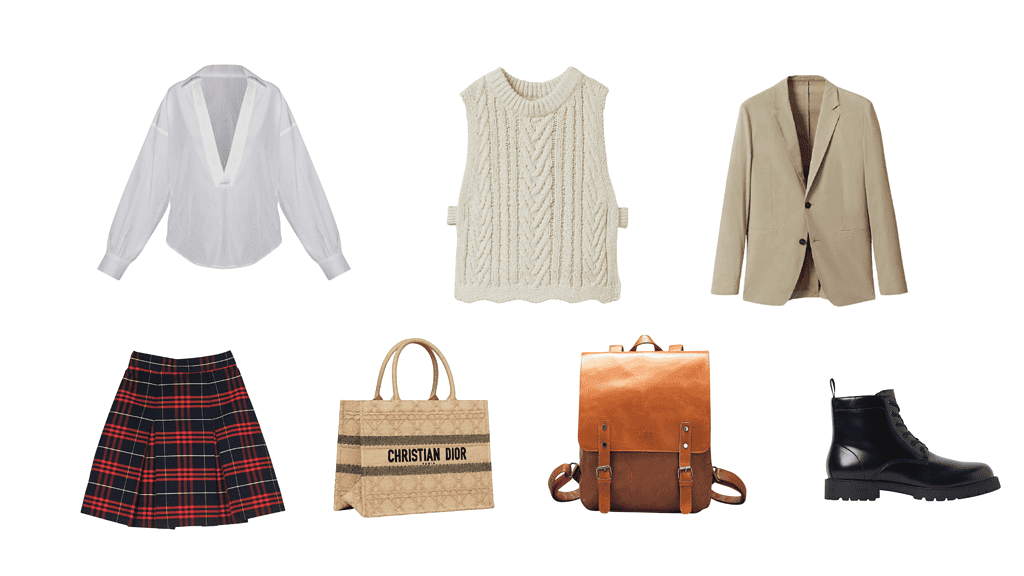 Combine lace-up boots with a plaid skirt, a crisp white blouse, and a knit vest for a scholarly look.
Add a touch of sophistication with a tailored blazer or a structured coat in a neutral color.
Accessorize with a vintage-inspired book tote or a leather backpack to further enhance the academic theme.
Modern Dark Academia Twist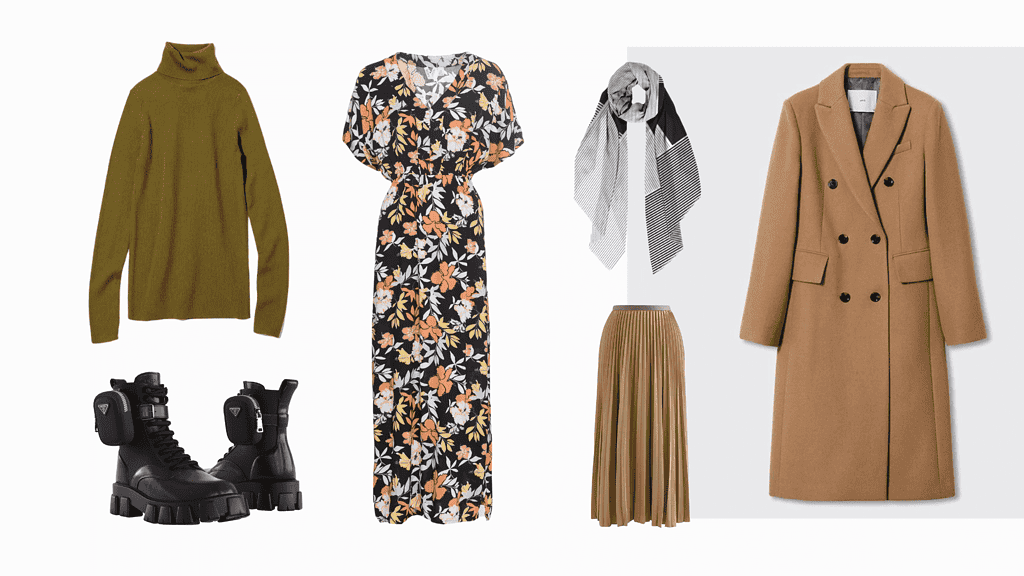 Mix contemporary elements with Dark Academia shoes for a modern interpretation of the aesthetic.
Pair combat boots with a flowing maxi dress or a midi skirt for a juxtaposition of edginess and elegance.
Experiment with layering by combining a turtleneck, a patterned scarf, and a tailored coat.
Accessories
Opt for vintage-inspired accessories like round-frame glasses, pocket watches, or suspenders to complement your Dark Academia tennis shoes.
Choose accessories with subtle details such as leather belts, cameo brooches, or bow ties for an added touch of sophistication.
Consider incorporating leather gloves or a beret for an extra dash of elegance.
Remember, the key to styling Dark Academia shoes is to embrace classic silhouettes, earthy colors, and vintage-inspired pieces. Mix and match these elements with your own personal style to create unique and captivating outfits that capture the essence of Dark Academia.
Sustainable Brands and Retailers for Dark Academia Shoes
When it comes to finding Dark Academia shoes, some various brands and retailers offer styles fitting the aesthetics' vintage charm and intellectual vibe. Here are some popular options.
1. Will's Vegan Shoes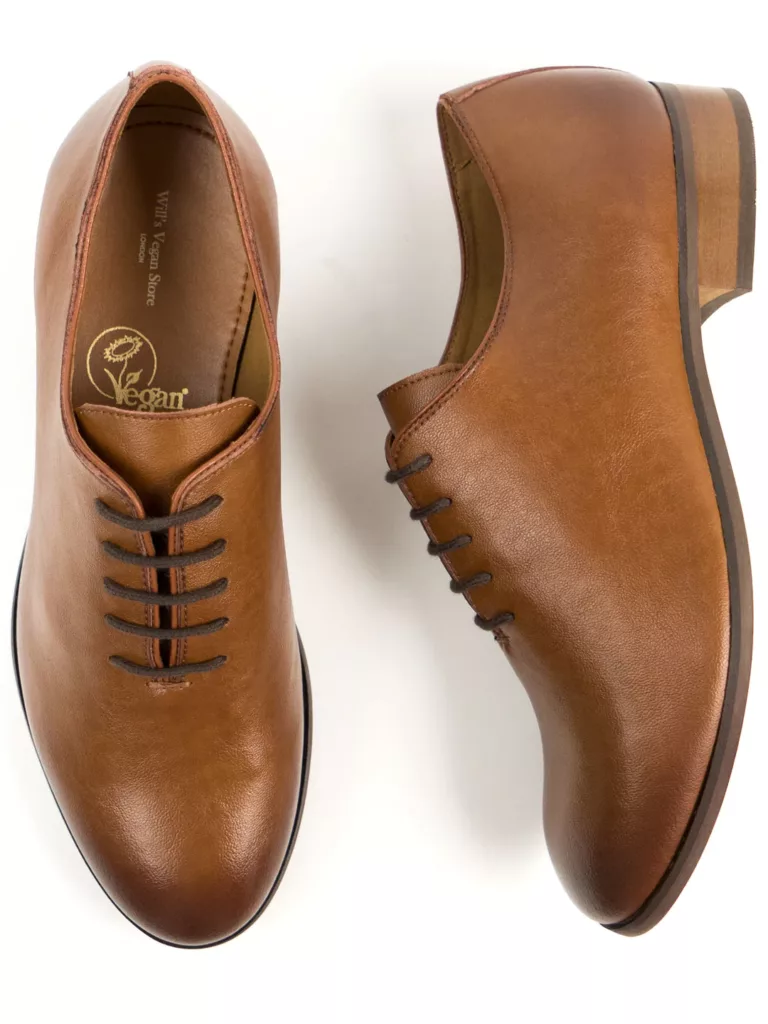 Will's Vegan Shoes is a brand committed to sustainability and vegan principles. They use vegan materials, avoid animal-derived components, and prioritize ethical production practices. Sustainability is at the core of their approach, utilizing eco-friendly materials such as plant-based vegan leather and recycled rubber. With a focus on durability, their designs aim to reduce waste and promote longevity. Packaging is kept minimal and sustainable, while transparency is maintained through detailed information on their materials and practices.
Buy Now
2. Matt & Nat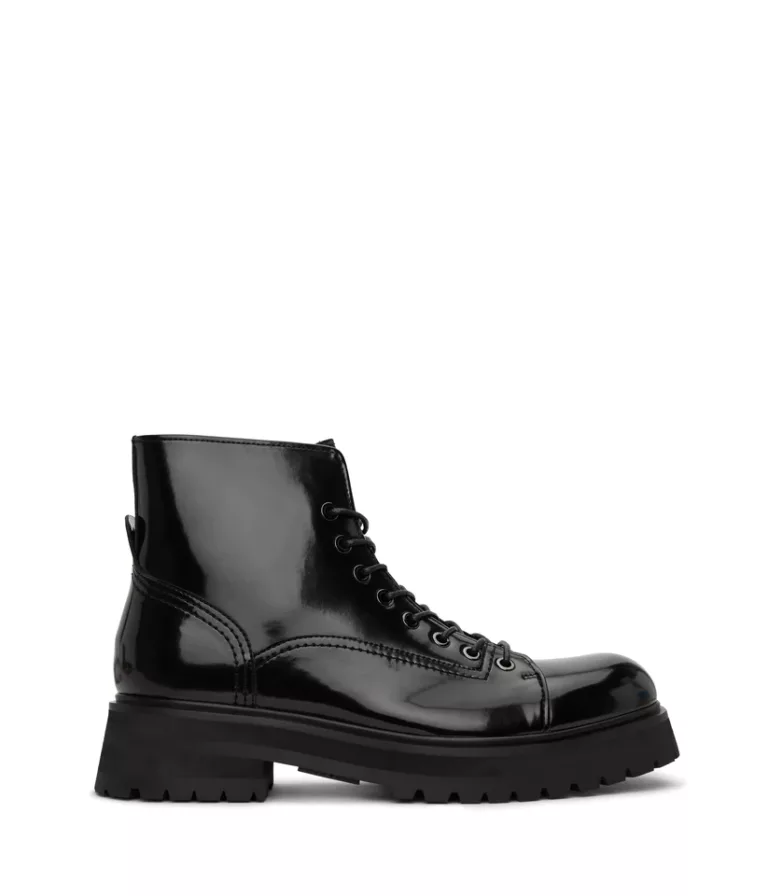 Matt & Nat is a brand known for its strong commitment to sustainability and vegan principles. Its core value lies in using innovative, cruelty-free materials that mimic the look and feel of traditional leather. By opting for recycled materials such as recycled nylon, cork, and rubber, they actively contribute to reducing waste and the carbon footprint of their products.
Buy Now
3. Ahimsa
Committed to minimizing its environmental impact, Ahimsa utilizes vegan materials and avoids the use of any animal-derived components in its footwear. They prioritize sustainable production practices by partnering with skilled artisans in Brazil who uphold fair labor standards. Ahimsa places great emphasis on utilizing eco-friendly materials such as organic cotton, synthetic leathers made from recycled materials, and natural rubber.
Buy Now
4. Vegetarian Shoes
With a strong commitment to animal welfare and environmental consciousness, Vegetarian Shoes creates shoes entirely free from animal-derived materials. They prioritize the use of sustainable materials like vegan leathers made from plant-based sources, recycled fibers, and eco-friendly fabrics. By sourcing its materials responsibly and utilizing ethical manufacturing processes, Vegetarian Shoes ensures that its production aligns with its sustainability goals.
Buy Now
5. Nae Vegan Shoes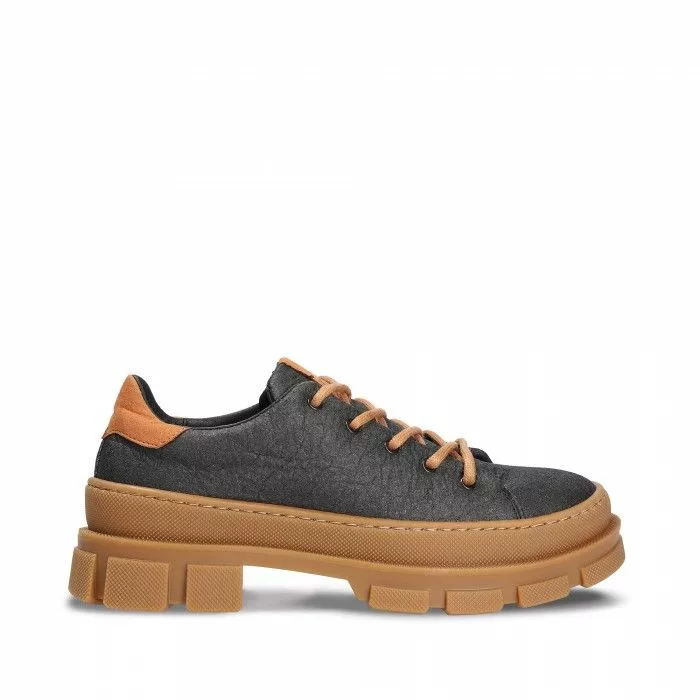 Nae Vegan Shoes is a brand that embodies sustainability and vegan principles at its core. Committed to a cruelty-free approach, Nae (No Animal Exploitation) ensures that all of its shoes are entirely free from animal-derived materials. They believe in promoting a more sustainable future and prioritize the use of eco-friendly materials such as recycled PET, cork, organic cotton, and microfiber derived from recycled plastic bottles.
Buy Now
Care and Maintenance of Dark Academia Shoes
Proper care and maintenance of your Dark Academia shoes will help preserve their quality, extend their lifespan, and keep them looking their best. Here are some essential tips to follow.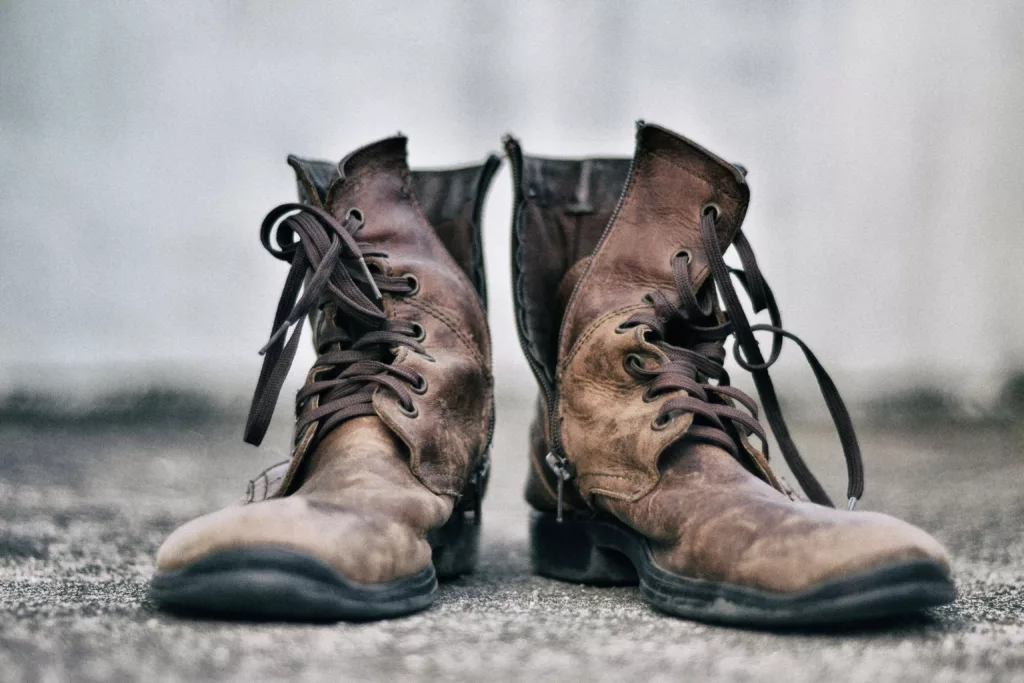 Cleaning
Remove dirt and dust from your shoes regularly using a soft brush or cloth. This helps prevent the buildup of debris that can damage the materials.
Use a damp cloth or a specialized leather/suede cleaner to gently wipe away stains or marks.
For suede shoes, you can also use a suede brush or eraser to remove surface stains or scuffs.
Conditioning
Leather shoes benefit from periodic conditioning to keep the material supple and prevent it from drying out or cracking. Use a leather conditioner recommended for your specific type of leather.
Apply the conditioner evenly to the shoes, following the product instructions. Allow it to absorb and dry naturally.
Waterproofing
Protect your shoes from moisture and stains by applying a waterproofing spray or cream designed for the shoe's material. This is particularly important for suede and leather shoes.
Ensure the shoes are clean and dry before applying the waterproofing product. Follow the instructions on the product for proper application.
Storage
Store your Dark Academia shoes in a cool, dry place away from direct sunlight and excessive heat. Avoid storing them in plastic bags, as this can cause moisture buildup.
Use shoe trees or stuffing to help maintain the shape of the shoes while in storage. This is especially beneficial for leather footwear.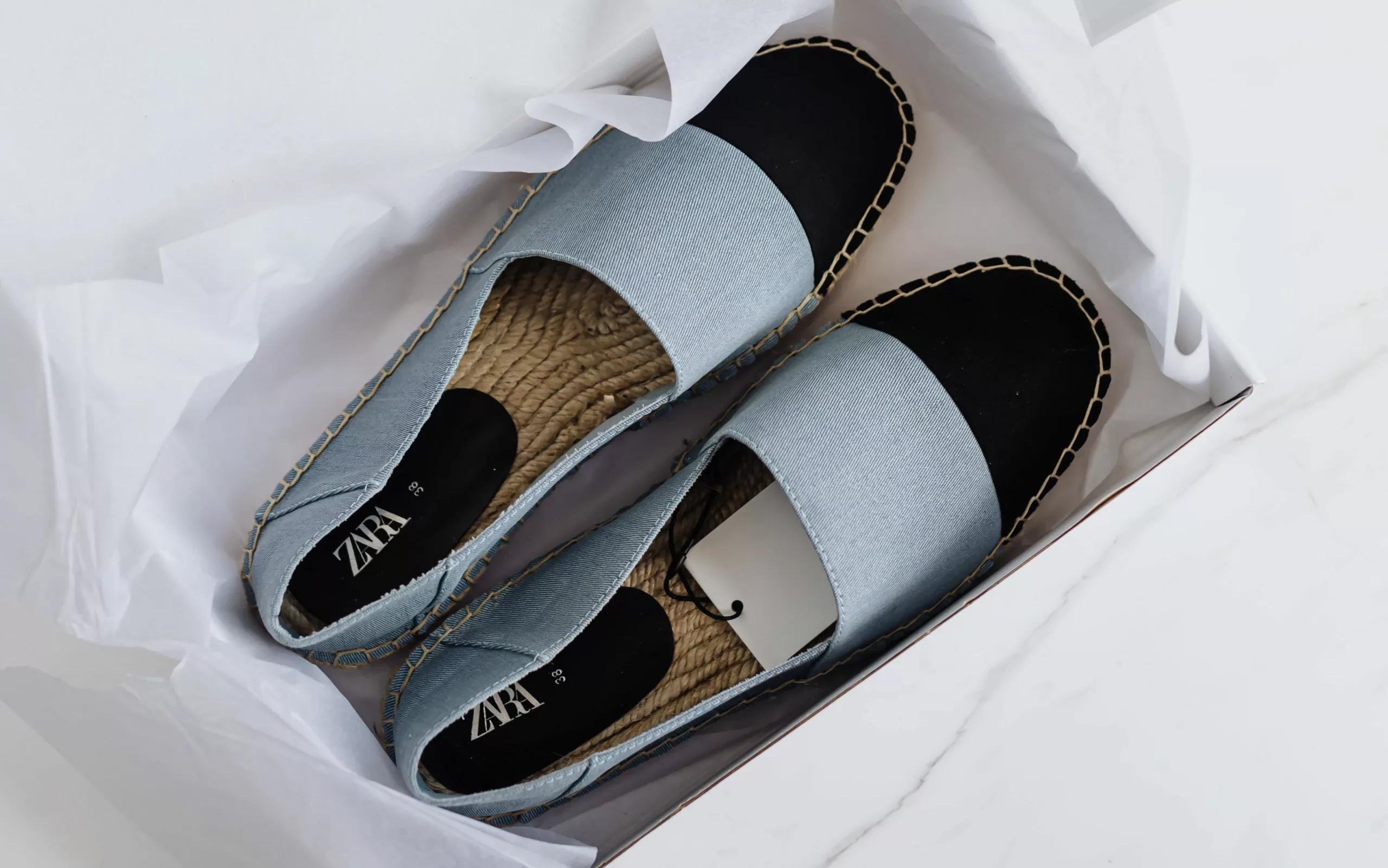 Rotation
Rotate your Dark Academia shoes regularly to allow them to rest and regain their shape. This helps prevent excessive wear on specific areas and extends their overall lifespan.
Repair
Attend to any minor repairs or maintenance needs promptly. Replace worn-out soles or heels, repair loose stitching, or address any other issues to prevent further damage.
Professional Care
If your Dark Academia shoes require extensive cleaning or repairs, consider taking them to a professional shoe cobbler or cleaner. They have the expertise and tools to handle more complex care needs.
Remember to refer to the specific care instructions provided by the manufacturer for your shoes, as different materials may have unique care requirements. By following these care and maintenance tips, you can ensure that your Dark Academia shoes remain in excellent condition, ready to elevate your aesthetic for years to come.
Final Word
In conclusion, Dark Academia shoes play a significant role in capturing the vintage charm, intellectual allure, and timeless elegance of the Dark Academia aesthetic. Step into the world of Dark Academia with confidence and style, as your carefully chosen and well-maintained shoes become an integral part of your intellectual journey and aesthetic expression. Embrace the allure of literature, knowledge, and a bygone era as you elevate your aesthetic with these sophisticated and captivating footwear options.
Experience sustainable style with Ecowiser: Discover the eco-friendly fashion that aligns with your values. Shop now and make a positive impact on the planet!
Want to read more like this?
Get similar stories and a free sustainability checklist delivered to your inbox.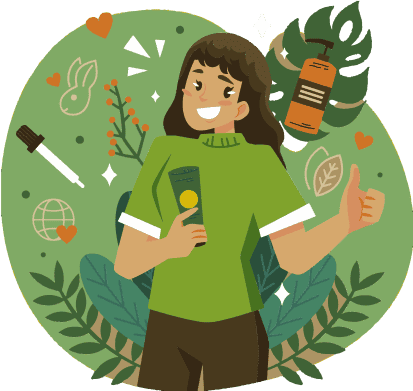 Get similar stories and a free sustainability checklist delivered to your inbox.