Trench coats, woolen blazers, moody colors, and skillful layering. Winter could be called the best friend of the dark academia fashion aesthetic.
But what happens when temperatures rise? Or if you live in a place where wearing woolen blazers will make you sweat buckets?
While hot weather might not be the best to rock the dark academia style, with a little bit of planning and some creative inspiration, you can totally wear the aesthetic while beating the heat.
Here, we're bringing you helpful tips and ideas for dark academia summer outfits that will keep you cool without sacrificing the chic, OR sustainability.
But first,
What's the dark academia aesthetic?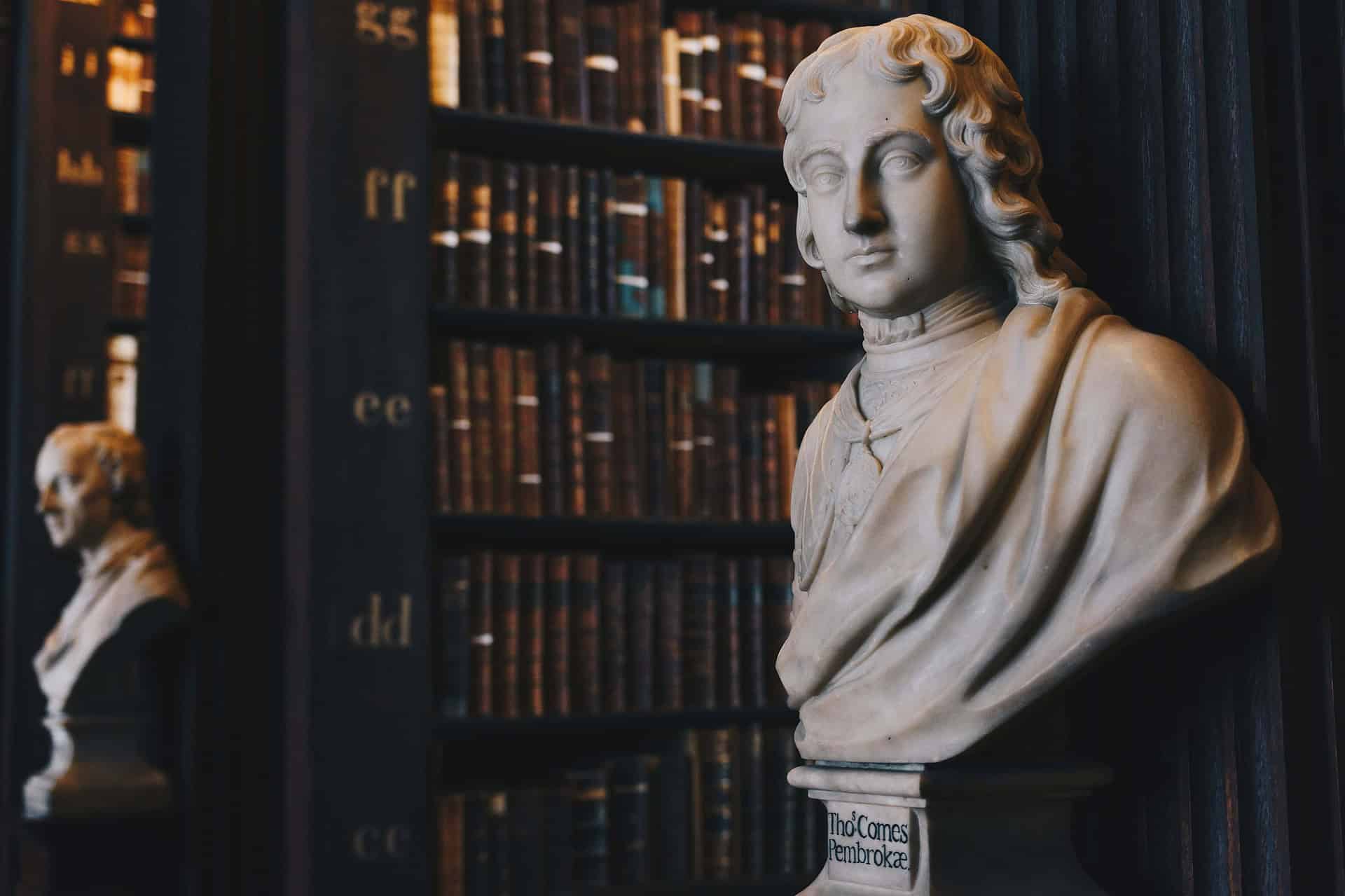 Dark Academia is a trend that first originated on Tumblr in 2015, and went viral in the past few years. It's now metamorphosed into a subculture that romanticizes the aesthetics related to learning, primarily through extensive research and reading. It's characterized by classical literature, architecture, poetry, fashion, and art from Western Europe. The members call themselves 'dark academics', and perceive higher education as something to be enjoyed rather than a chore.
The 'dark' is a reference to the members' penchant for the forbidden and the mysterious. It's what separates the subculture from its more romantic version, the light academia.
For a visual idea, think – literary classics, sublime architecture, earthy colors, intricate calligraphy, and a passion for education.
With 1.5 million+ posts on Instagram and numerous accounts on TikTok, this subculture cannot be ignored.
Dark Academia fashion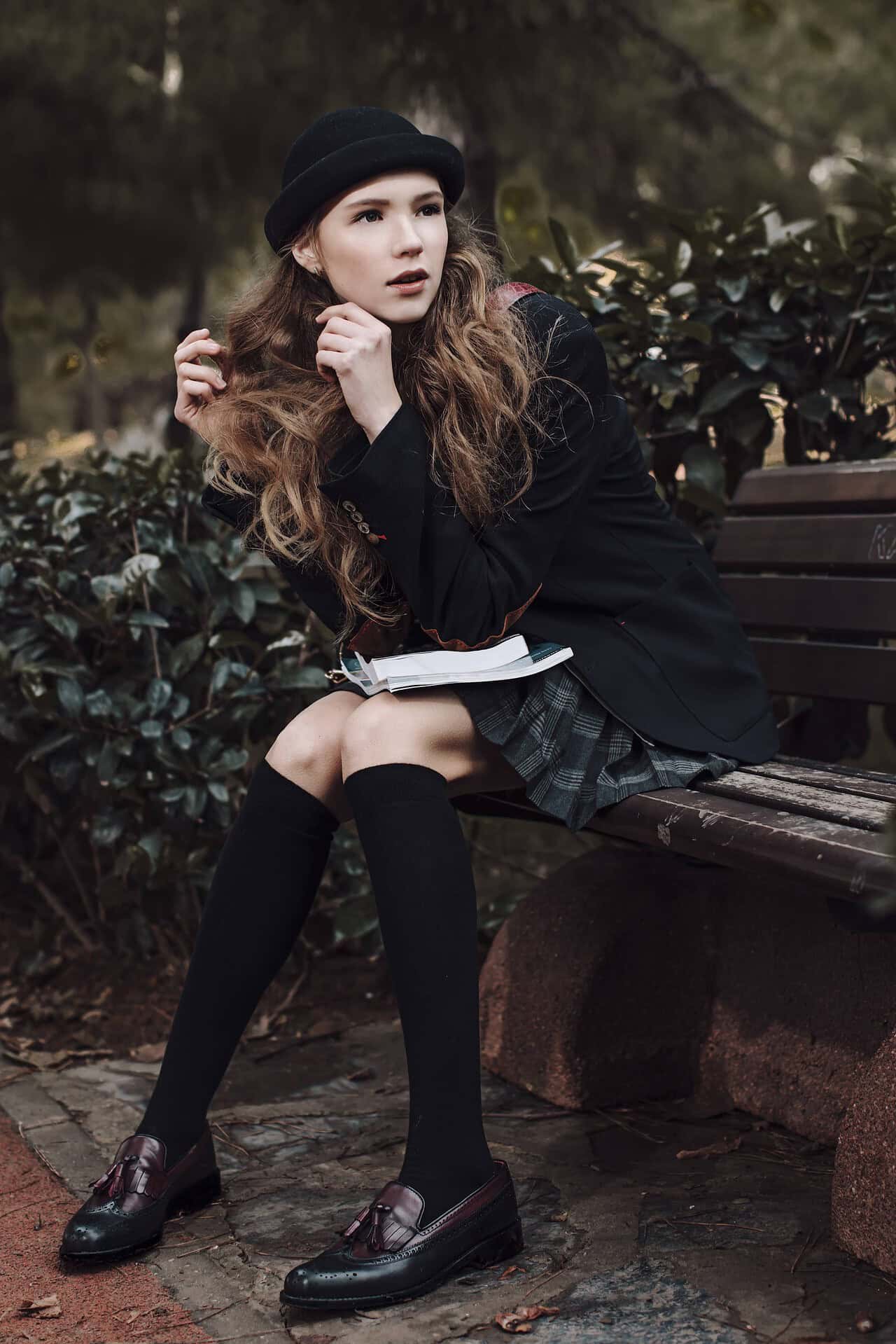 Dark academia is a fashion trend that alludes to the dark academia aesthetic. With its roots in ancient Greek and 19th century England, it embraces deep earthy colors and neutral tones, simple yet eye-catching silhouettes, artful layering, and an eye for detail. A fusion of preppy and gothic is an accurate description of the style.
How to dress dark academia in the summer
Even though the aesthetic is a perfect fit for the gloomy autumn and winters, it can still be toned down for hotter weather. With some inspiration, you can craft a wardrobe for the summer that is just as classy yet cool!
Here are some tips for wearing dark academia summer outfits:
Choose lighter fabrics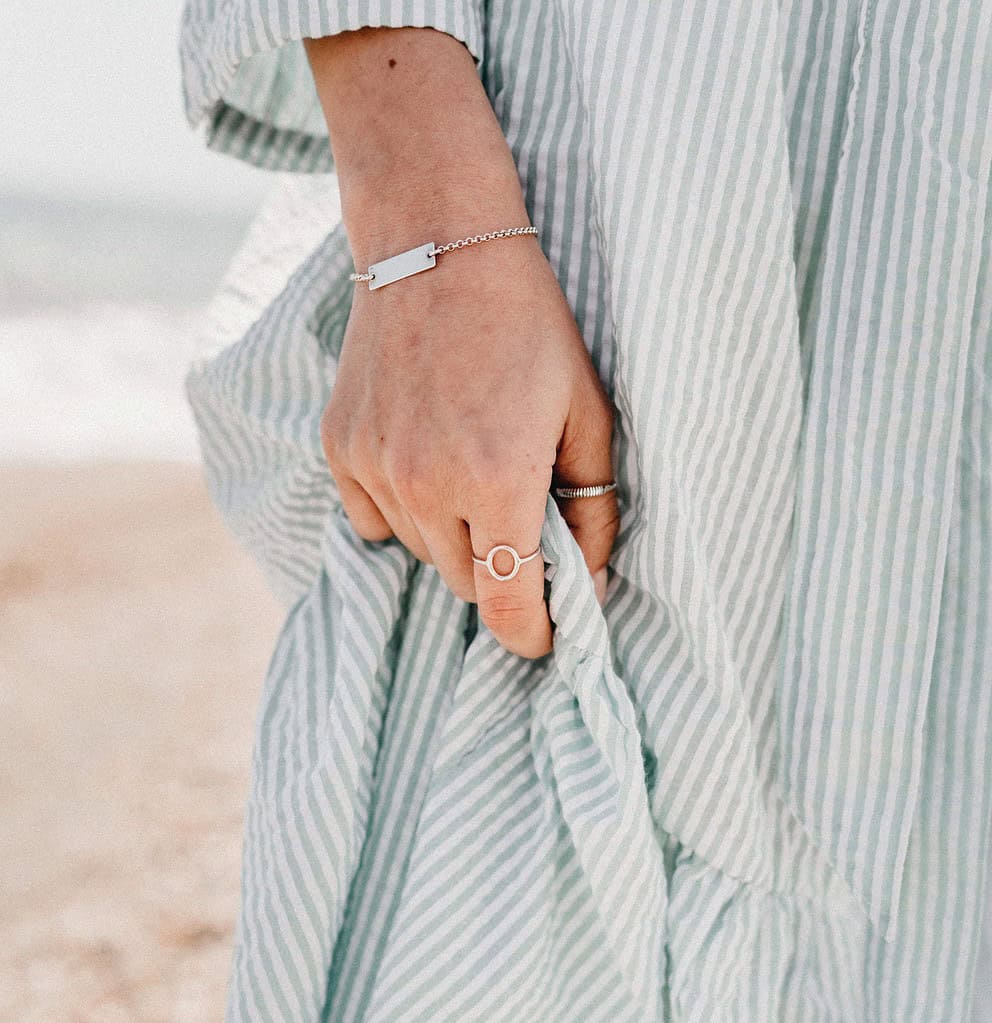 A no-brainer. Breezy and lightweight fabrics like linen, organic cotton, chiffon, and rayon, are the most suitable for summer.
Though dark academia clothing comprises heavier fabrics suitable for colder weather, wearing them in summer is just not an option. But that doesn't have to discourage you.
You can choose light summer fabrics in silhouettes and patterns embodying dark academia fashion style and still carry the look well.
Choose muted colors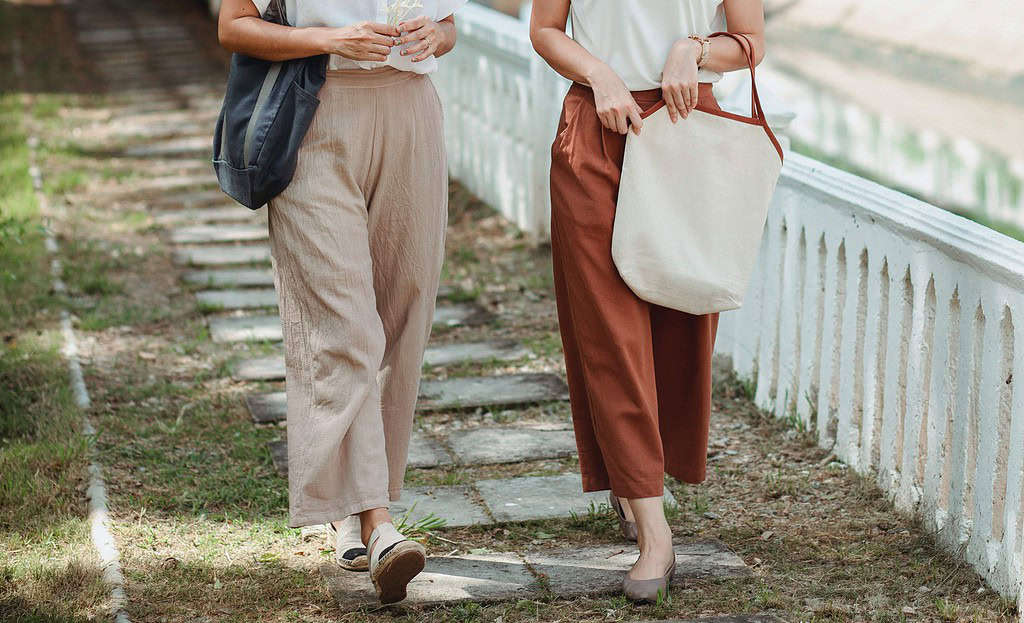 We know. This style is best represented by dark, moody tones. But you'll have to say bye-bye to that in the summer. Hey, even the most distinguished scholars wear lighter clothes in summer! It's just the practical thing to do.
No, you don't have to wear pastels or summer colors. You can still stick to the more somber vibe with neutrals and muted tones. Think beige, white, brown, olive green, and rust. They express the 'dark academia summer vibe' pretty well, and won't make you feel as hot.
Loose and comfortable fits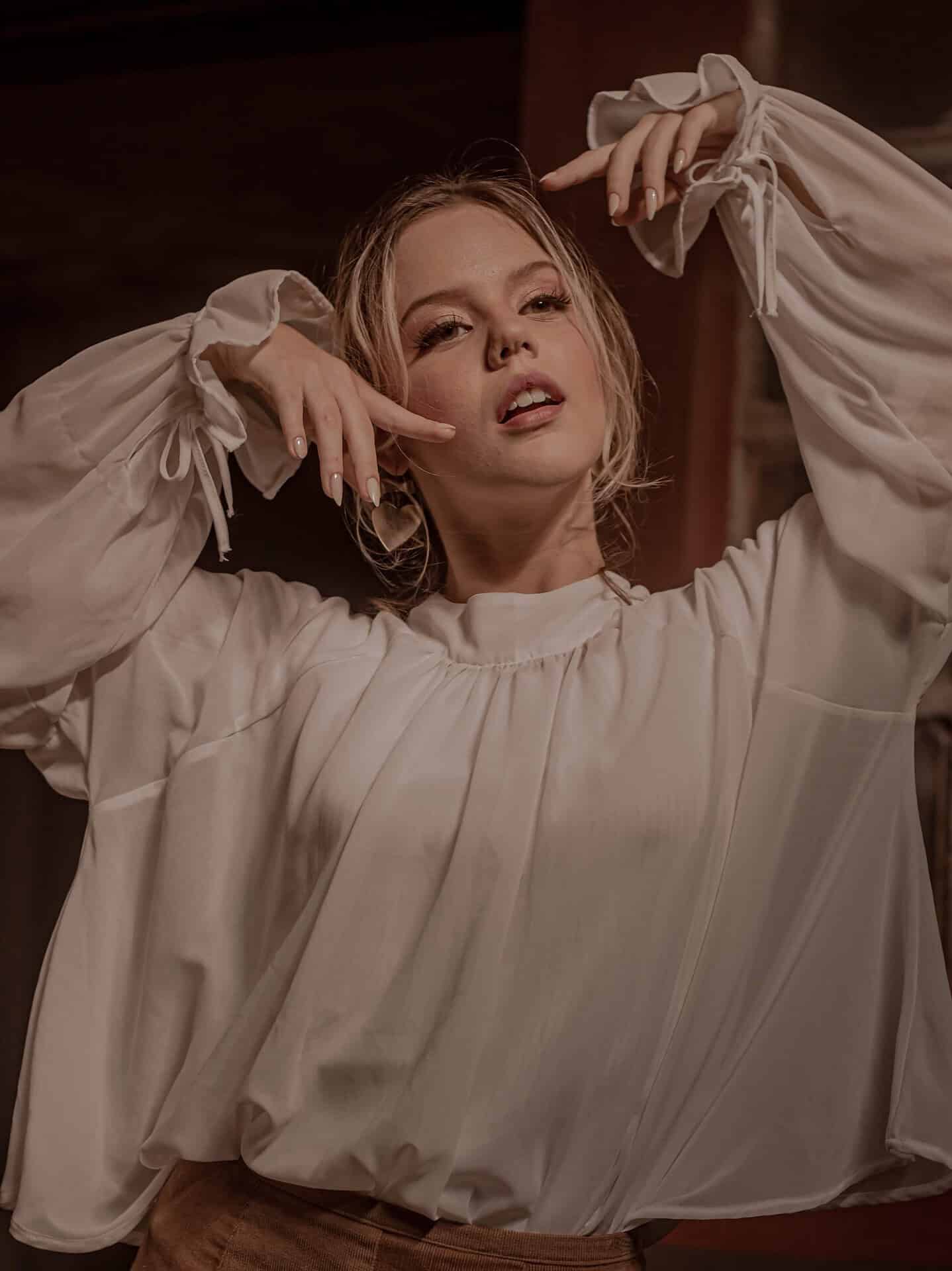 Structured fits and dark academia = a match made in heaven. But, you gotta revamp things a bit for the summer.
You'll have to ditch the perfect fits and instead go for more breezy outfits. Looser shirts and dresses, wide-legged pants, and flowy skirts. Keep it airy and comfortable.
Don't worry, the colors and accessories will ensure that you keep the vibe intact.
Focus on accessories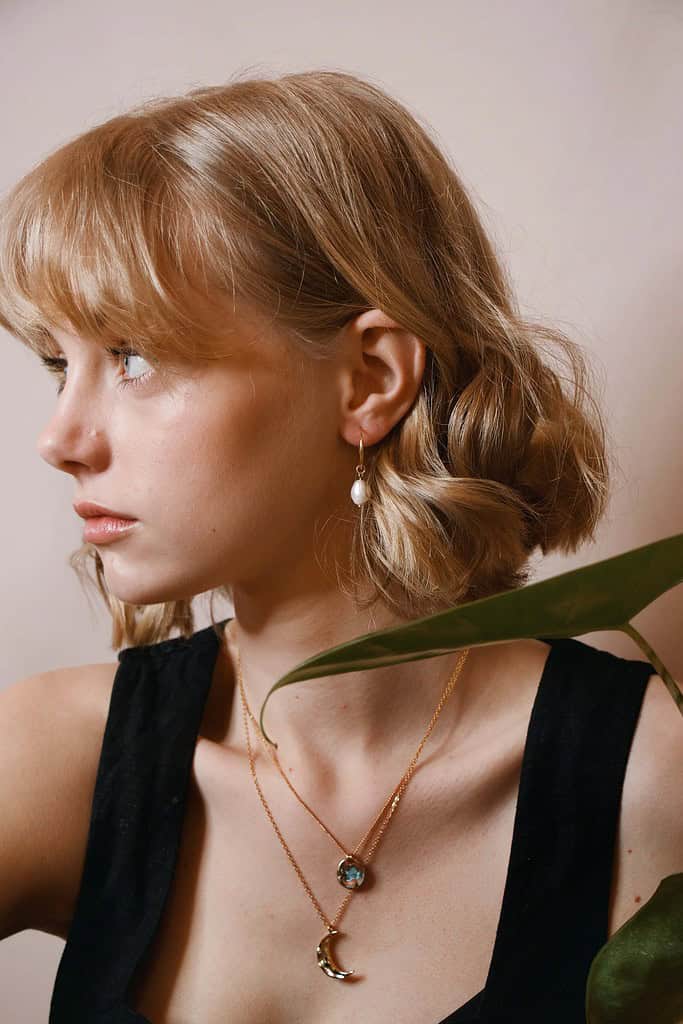 Layering clothes is another staple practice of the dark academia look. But, like most things on this list, it's not practical for hot climates. However, you can skilfully compromise that in favor of accessories.
Accessories add the illusion of layering while saving you from wearing more. A brown leather satchel or belt, vintage pendants and rings, hair ribbons, bow clips, and much more. All these amplify the aesthetic without you having to wear heavier clothing.
Custom enamel pins are also a popular accessory to lighten your clothing. A pin on your outfit can help you break up your dull summer outfit.
Many branded clothing shops also give pins to their customers. Customizing enamel pins with the design of the shop name or logo, and giving it to customers is not only a great way to say thank you to your customers but also a promotion of the brand. And You can easily get your design on Enamel Pins with the help of its free online design system. Go and try it.
Don't be afraid to keep it messy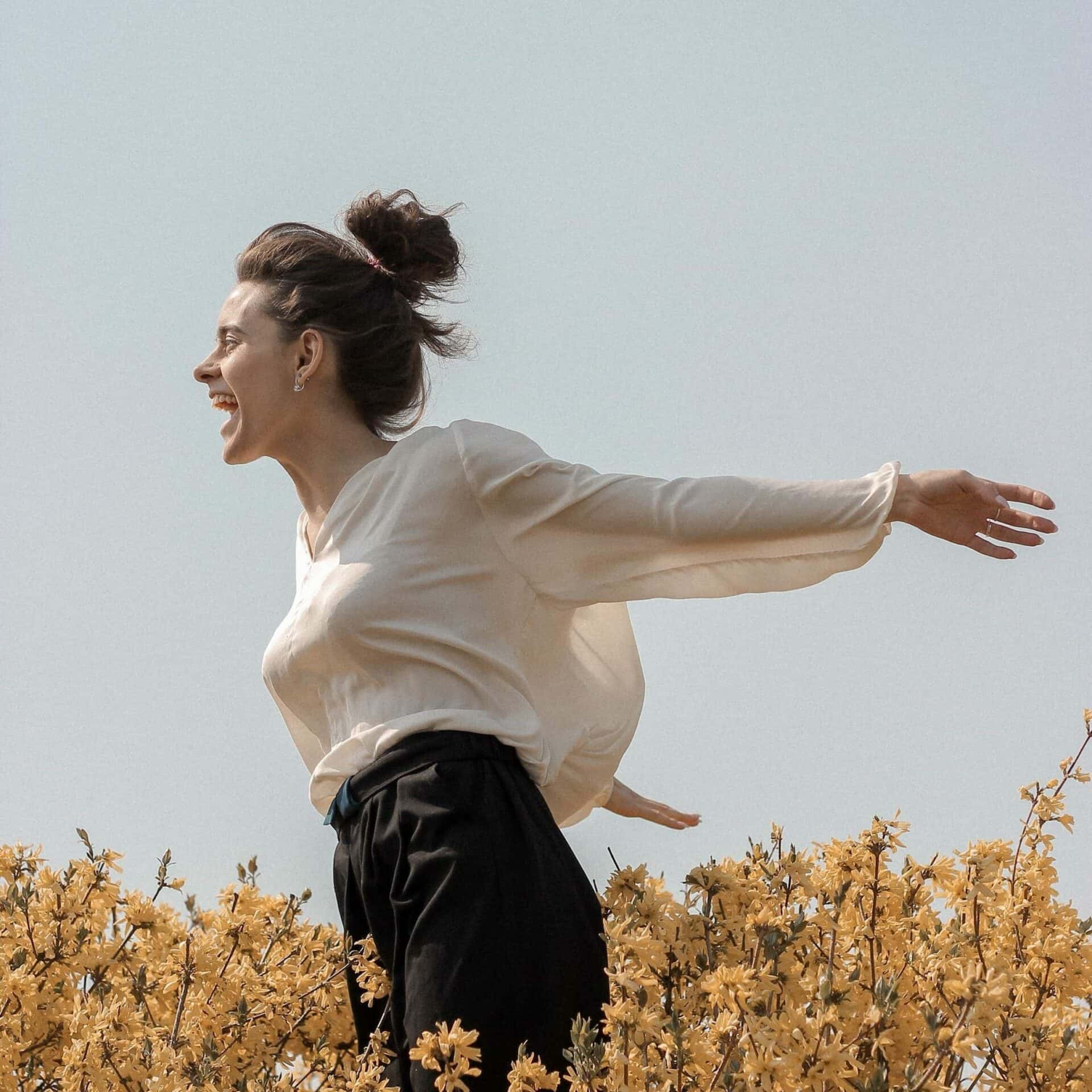 It's okay to let loose in the summers, – yes, even for the most indoorsy dark academics – so don't be afraid to make your style more casual. Half tucked-in shirts and messy wavy hair, it all works!
Build outfits around staples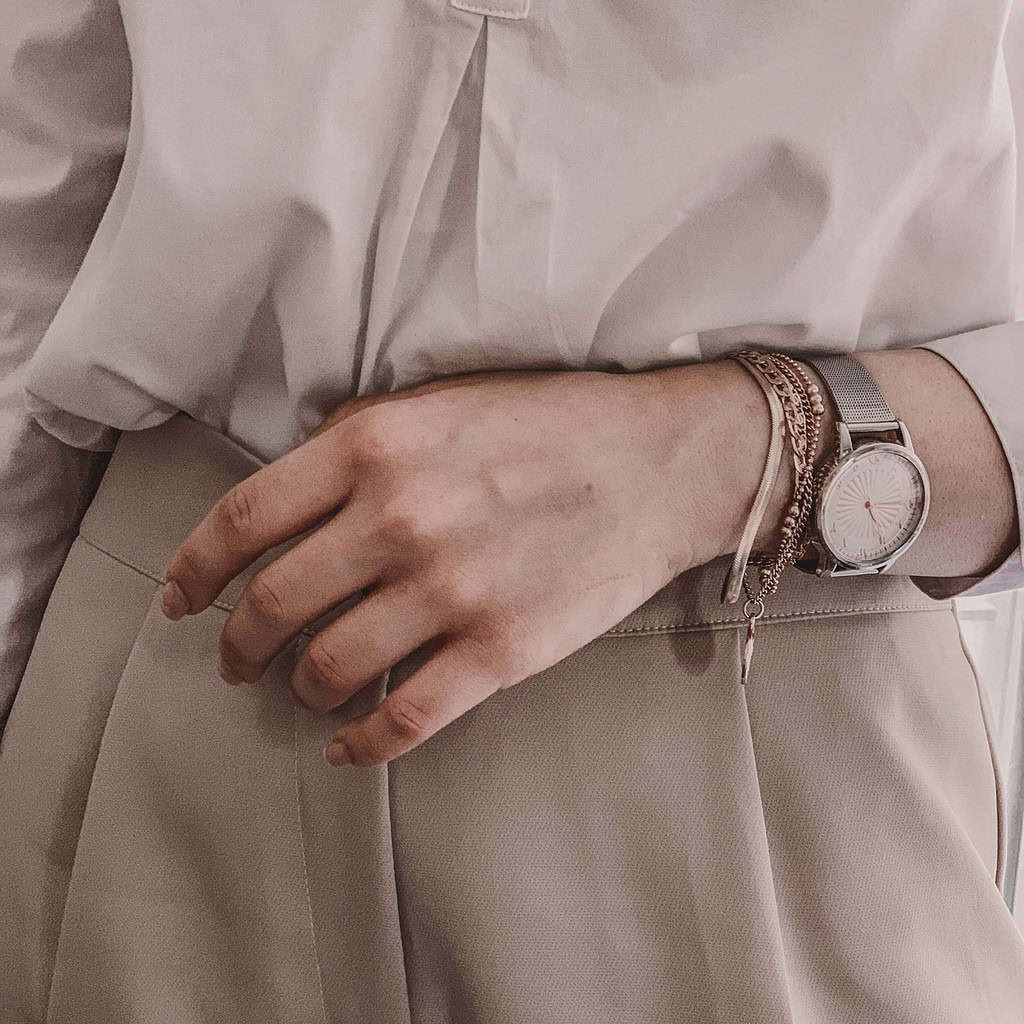 Stunning silhouettes and edgy looks may symbolize the dark academia aesthetic, but you cannot dress up every day in the summer.
Here's where having a capsule wardrobe of staples helps. Simple yet elegant button-ups, loose pants, muted skirts, nude loafers, etc., are some essential pieces that can be paired with multiple other items to create different looks. Less is more and keeping it simple in hot weather works.
Focus on the shoes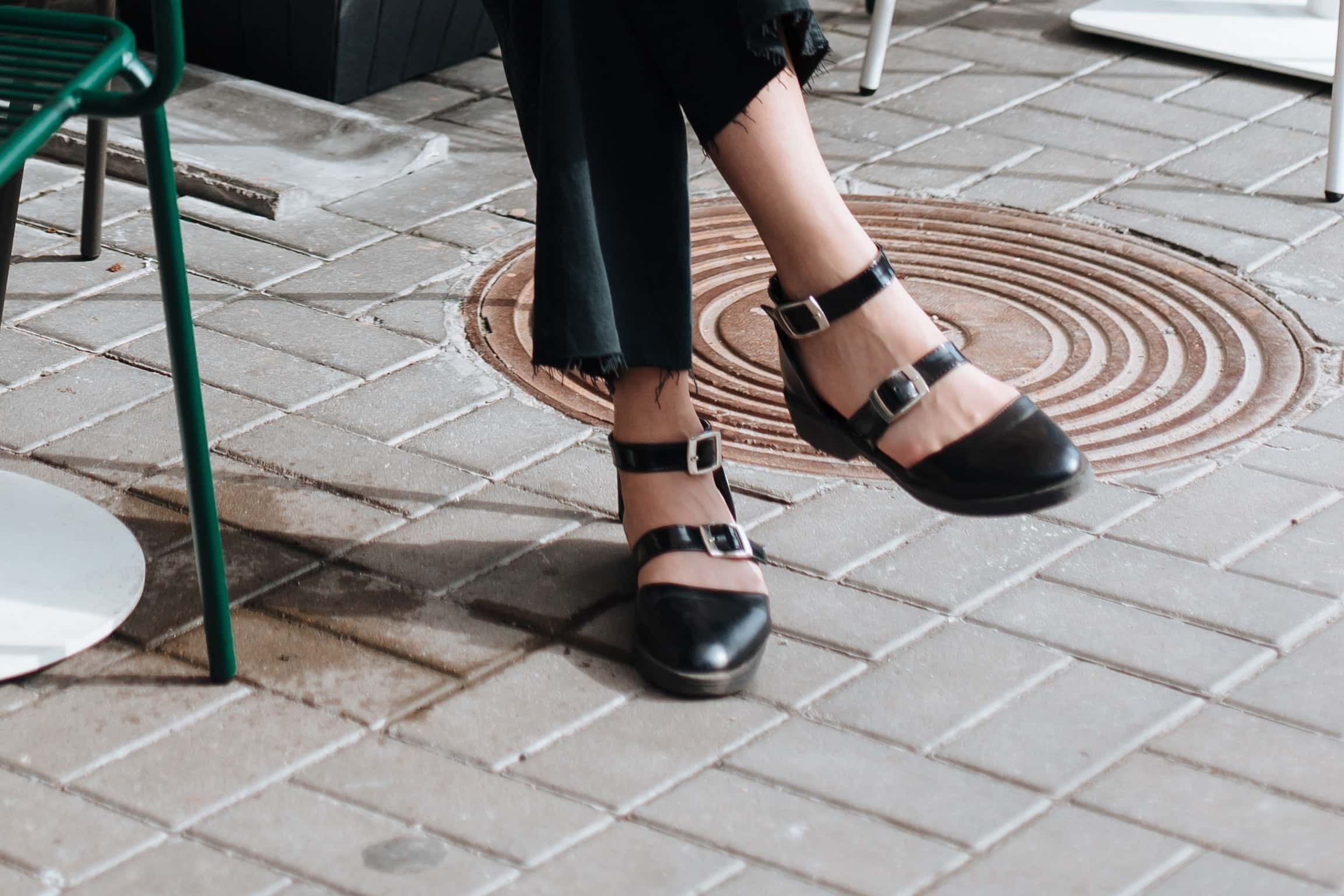 Shoes make the man. Well, not really.
But, shoes can make or break an outfit. It's the same with dark academia fashion. Since you cannot wear darker colors and multiple layers in hot weather, you can complete your dark academia summer outfits with the perfect shoes.
Nude brown strappy sandals, black loafers, pointy flats, etc capture the dark academia vibe pretty well and are also practical to wear in the summer.
Experiment!
Lastly, don't forget to experiment and do what you feel is best. Dark academia is a very specific aesthetic with close to little summer vibes. This could either be a hindrance or an opportunity to experiment and play. We know what we'd choose. What about you?
Sustainable Dark Academia Fashion
By now you know what dark academia fashion is and how you can dress the aesthetic for summer. But let's take it a notch up and give it a healthy twist of sustainability.
Sustainable and ethical clothing is clothing that is made without exploiting non-renewable resources and human labor, and without causing irreparable damage to the environment.
The fashion industry is one of the main polluters which contributes to destructing the planet.
By choosing sustainable clothing you are casting a vote against the harmful practices of the fashion industry and for the well-being of the planet and its people. When done collectively, it can result in a huge positive change that will benefit all of us.
Where to find dark academia summer outfits (that are also sustainable and ethical)
Listed below are some of the best places to buy dark academia pieces.
Etsy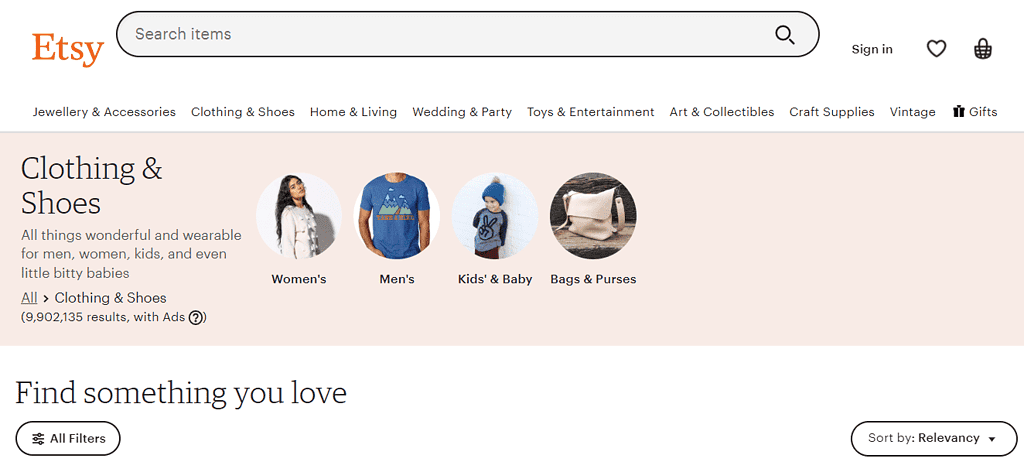 Y'all might know that Etsy is the go-to place for cute and artsy stuff on a budget, but it also has some amazing sustainable dark academia fashion pieces. So if you're looking for affordable dark academia outfits, Etsy is the place for you.
You can find some classic button-down shirts, linen skirts, minimal pants, and beautiful dresses on Etsy. You can also find cute jewelry which is affordable and ethically made.
You have to be a bit careful though, as not all stores on Etsy are sustainable. Just make sure you do a little bit of research before purchasing from a store. It's pretty easy to use and worth it!
Reformation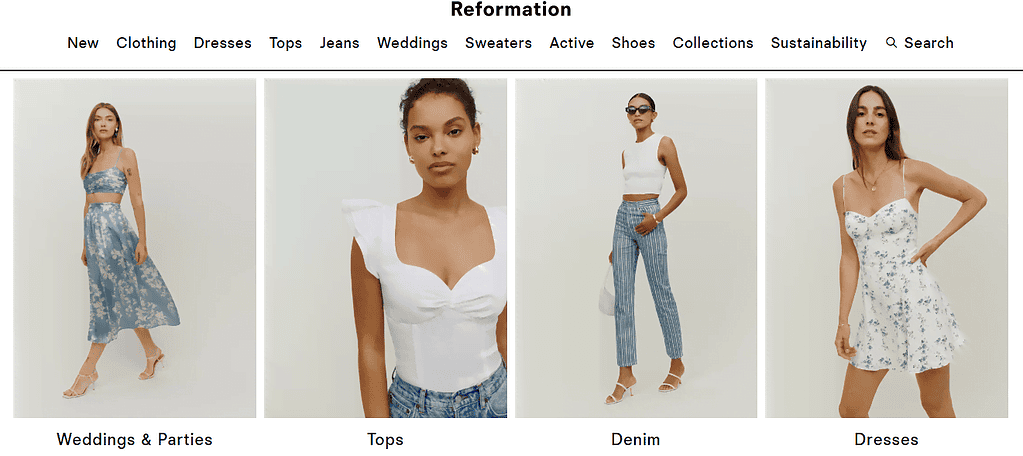 On a slightly higher side of the price scale, but worth the investment, Reformation has quality staple pieces that can build you a dark academia wardrobe.
They have a ton of linen clothing in muted tones and you can take your pick from skirts to shirts and dresses. They also have beautiful printed dresses which are airy yet fit the dark academia aesthetic.
Do a little bit of browsing on the site and we're sure you'll find something classy and right up your alley.
But, remember, the point is to use less and make it last. While this is sustainable, it's also in alignment with dark academia fashion – it's more about quality rather than quantity and designs. All in all, Reformation is the perfect place for sustainable dark academia fashion.
Thrift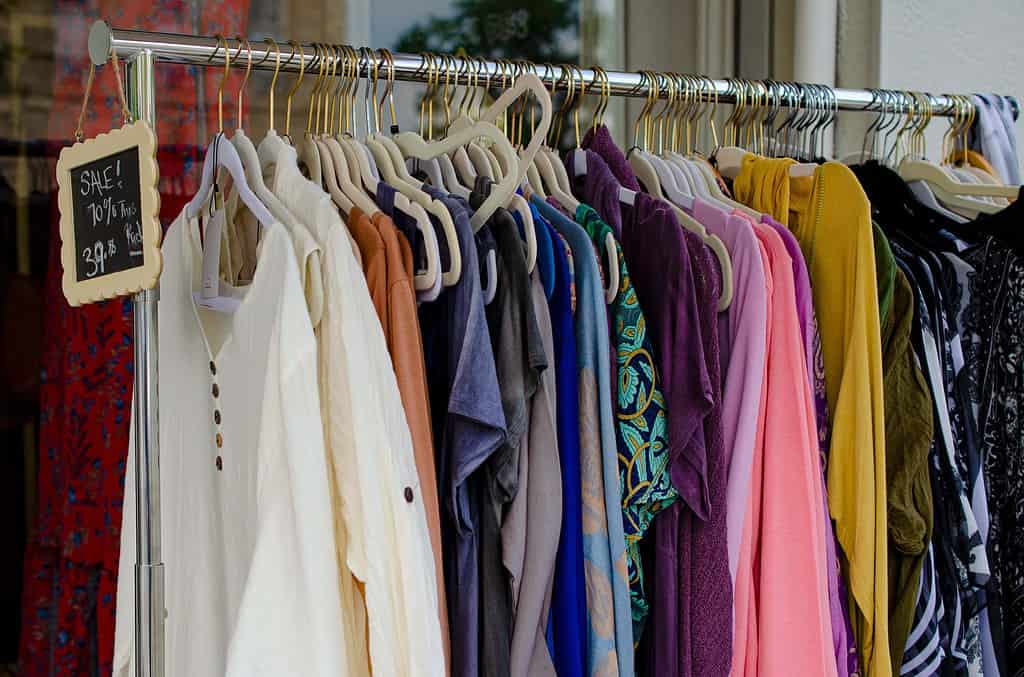 This is where you will find some of the best dark academia clothing.
Dark academia fashion is all about the vintage and elegant look and there is no better place than thrift shops to find aesthetic vintage stuff. Dark academics place high value on thrifting. You get some staple pieces at a fraction of the price and leave a lighter footprint on the environment. It's a win-win. So, go thrift some to put together dark academia summer outfits.
The dark academia aesthetic is all about expressing the inner edgy academic in yourself, and the weather doesn't have to stop you from doing that. With a little compromise and creativity, you can express your style and wear your aesthetic no matter what the conditions. Hopefully, these tips and ideas help you put together elegant yet cool dark academia summer outfits that are also sustainable. Thanks for reading!