Are you sick and weary of wearing underwear that doesn't make you feel good or supports the environment? Well, we have a wonderful treat in store for you — hemp underwear! Yes, you read that right: briefs crafted from the durable hemp plant! When compared to the impact of the fashion industry on the environment, hemp stands out as a sustainable and biodegradable option.
A recent study indicates that by 2025, the global market for eco-friendly clothing would be worth a whooping $9.81 billion. That reflects the growing popularity of ethical consumerism. Curious to know which 10 hemp underwear brands match your values? Let's take a look.
Top 10 Hemp Underwear Brands
We'll tell you why hemp underwear is such a fantastic choice. Before we do, let's explore our top 10 hemp underwear brands.
1. WAMA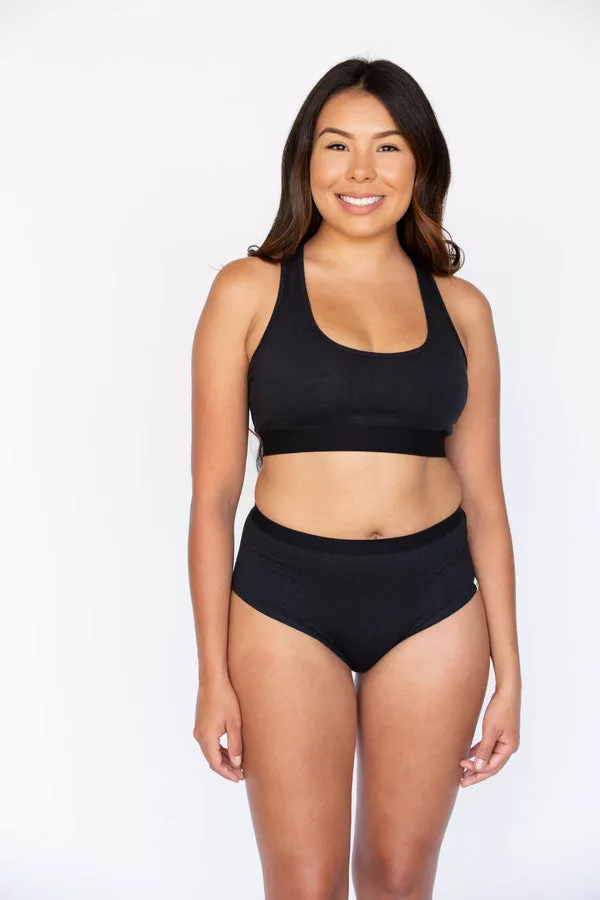 Price Range: Affordable to Mid-Range ($9 – $24)
Product Range: Men's, Women's
Styles: Boxer Briefs, Trunks, Boxers, Briefs, Hipsters, Bikinis, Thongs, Boy Shorts, High Waisted
Sizes: S – 4XL
Certifications: PETA Approved Vegan, Green America Certified, National Hemp Association Business Member, OEKO-TEX Certified
Sustainability Practices: Manufacturing in China (supporting small family-run organic farms), fair wages and quality working environments for factory employees, Oeko-Tex Certified fabric dyeing facility, positive impact on water and energy conservation.

Buy Now
WAMA Underwear pioneers the hemp underwear industry with a commitment to comfort and consciousness. Their range includes various styles for both men and women, all crafted from naturally anti-bacterial, breathable hemp fabric. WAMA boasts certifications from PETA, Green America, and more, showcasing their dedication to eco-friendly practices. With fair wages for employees and a focus on responsible manufacturing, WAMA is not just underwear; it's a sustainable lifestyle choice. Plus, their satisfaction guarantee ensures a risk-free experience.
2. Rawganique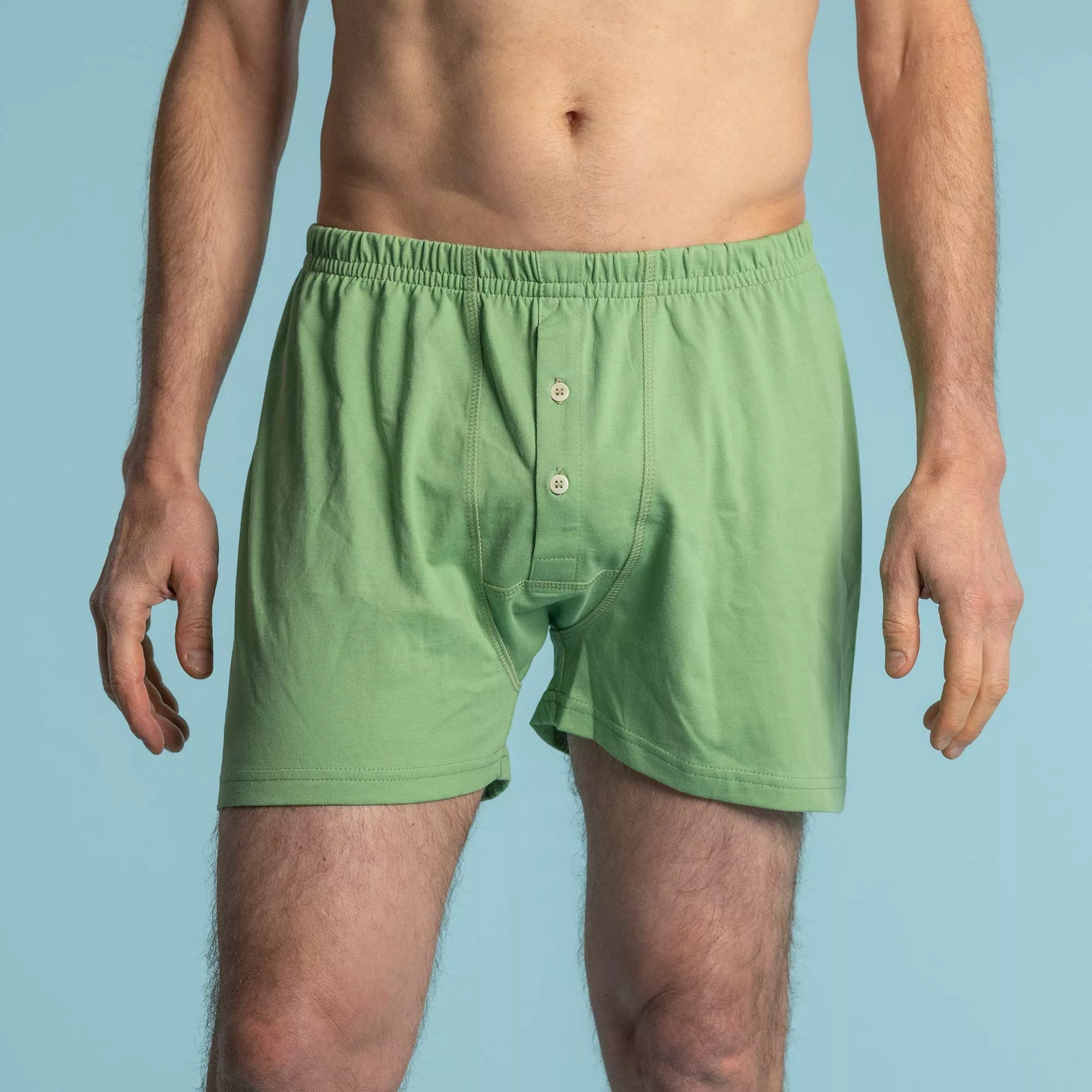 Price Range: Affordable
Product Range: Men's, Women's, Unisex
Styles: Briefs, Boxers, Thongs
Sizes: XS – XXL
Sustainability Practices: Uses organic hemp and other natural fibers, avoids the use of harmful chemicals, made in ethical environments, promotes a plastic-free lifestyle, committed to cruelty-free and animal-friendly practices.

Buy Now
Rawganique offers a diverse range of sustainable and eco-friendly hemp underwear for men, women, and all genders. Crafted from organic hemp and other natural fibres, their underwear is free from harmful chemicals, ensuring comfort and purity. With various styles and sizes available, Rawganique caters to different preferences and body types. Their commitment to sustainability, ethical manufacturing, and a plastic-free lifestyle makes them a trusted choice for conscious consumers seeking comfortable and eco-conscious underwear.
3. Circle Creations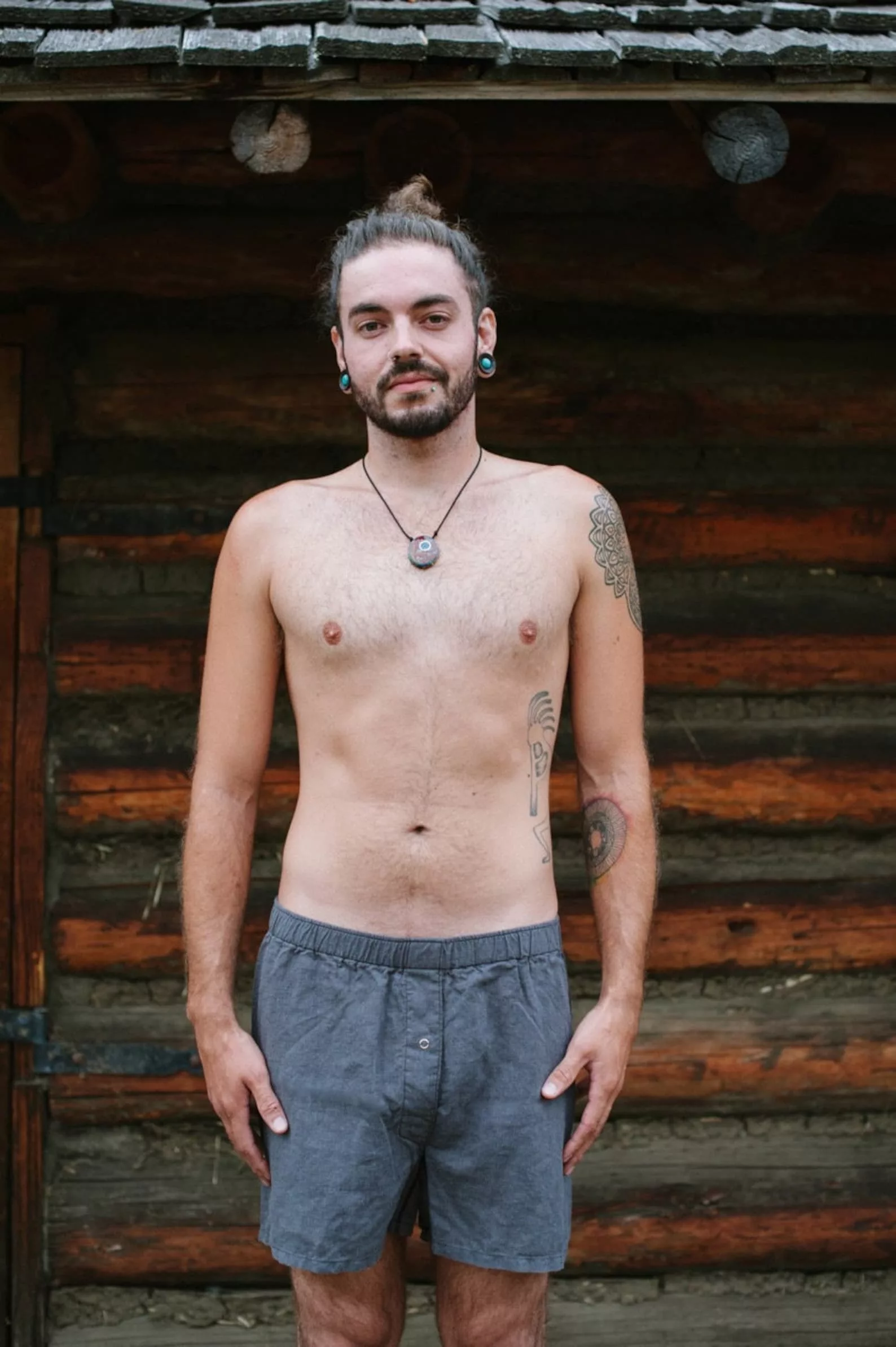 Price Range: Affordable to Mid-Range
Product Range: Men's, Women's
Styles: Briefs, Boxers
Sizes: S – XXL
Certifications: OCS-NL, GOTS-NL
Sustainability Practices: Locally made, uses low impact dyes, incorporates recycled polyethylene terephthalate (RPET) into hemp blends, transforming plastic waste into functional clothing with a lower carbon footprint.

Buy Now
Circle Creations has a range of men's and women's hemp underwear that has been carefully made. From the locally sourced, hand-drawn patterns to the usage of sustainable materials like hemp, it's clear that they care deeply about the environment at every stage of production. With low impact dyes and certifications like OCS-NL and GOTS-NL, Circle Creations ensures that eco-conscious consumers can enjoy comfortable and responsibly made hemp underwear . Choose Circle Creations for a greener and more comfortable choice in underwear.
4. I Love Bad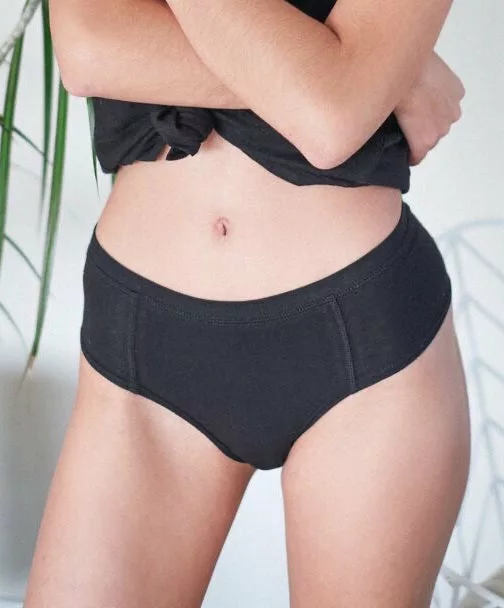 Price Range: Affordable to Mid-Range ($15 – $75)
Product Range: Men, Women
Styles: Briefs, Thongs, and more
Sizes: XS – XL (women), S – XL (men)
Sustainability Practices: Prioritizes organic fabrics, offers cruelty-free, vegan options, encourages a zero-waste approach in design and production, utilizes biodegradable materials, contributing to a greener environment.

Buy Now
I Love Bad Organics embodies ethical fashion, supports a zero-waste wardrobe, and champions sustainable practices while providing a diverse range of comfortable hemp underwear. While "Bad" might make you think of edgy lingerie, it's actually an acronym for "bridging all differences," reflecting the brand's commitment to non-judgment and unconditional love.
5. EmMeMa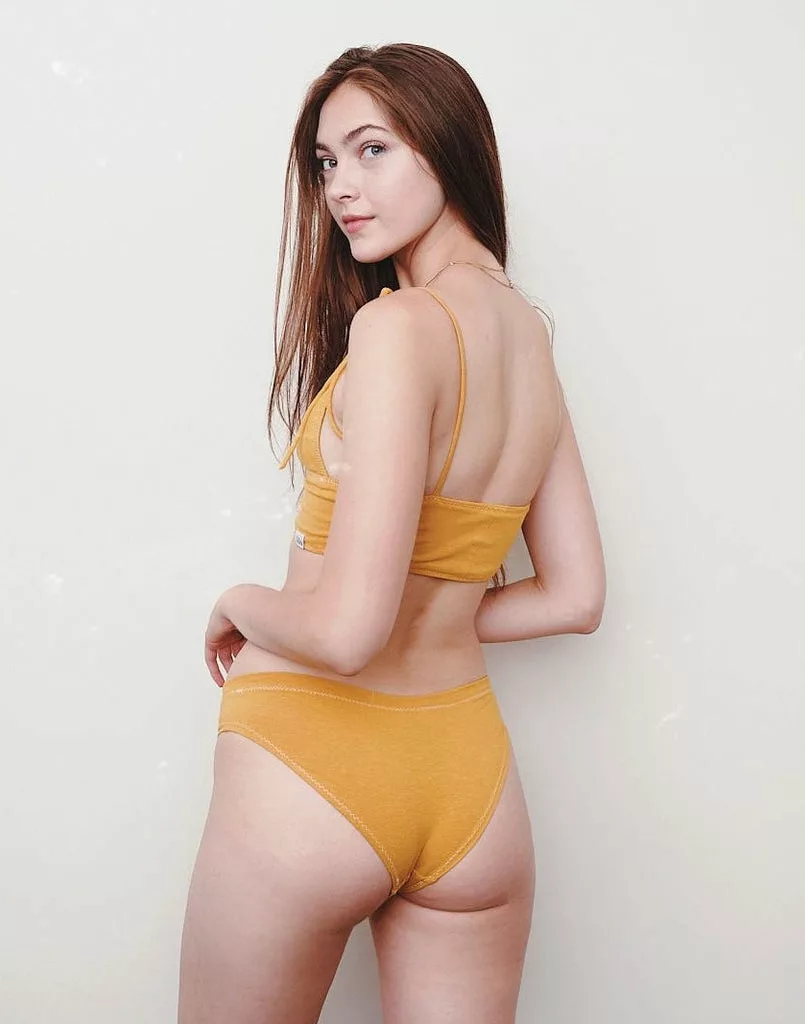 Price Range: Affordable to Mid-Range ($14 – $75)
Product Range: Women's, Men's 
Styles: Boxer Briefs, Various Women's Styles
Sizes: XS – XL
Sustainability Practices: Handmade and timeless items, eco-conscious fabric sourcing, 5% of proceeds donated to Wildlife Preservation Canada, collection expansion available for the whole family, reusable baby diapers featuring bamboo liners available. 

Buy Now
Emily, a seasoned fashion aficionado and designer, developed EmMeMa, a sustainable underwear brand that breathes fresh life into minimalist ethical fashion. EmMeMa focuses in making superbly constructed, timeless underwear and loungewear, with a background in fashion education and a passion for eco-conscious designs. EmMeMa is dedicated to green living and is based in Nova Scotia, where the brand's adventure began with a pair of personalized hemp underwear. A percentage of the revenues are donated to Wildlife Preservation Canada, and their environmentally responsible approach goes from fabric to packaging. EmMeMa also sells reusable bamboo diaper liners, emphasizing sustainability for the entire family.
6. Nomads Hemp Wear
Price Range: Affordable to Premium ($24 – $54)
Product Range: Men's, Women's
Styles: Briefs, Boxers, Thongs, Bras, and more
Sizes: XS – XXL
Certifications: Fair Trade, Eco-Friendly Fabrics
Sustainability Practices: Use of organic materials, committed to ethical fashion and fair labour practices, advocates for conscious consumerism and green living. 

Buy Now
Nomads Hemp Wear, a beloved Canadian brand, traces its roots back over two decades when it first sprouted in the cosy confines of a VW camper van. Their journey? A love affair with hemp that blossomed into something beautiful. Beyond their affordable and eco-conscious hemp underwear collection, Nomads Hemp Wear offers a sustainable fashion extravaganza. From bamboo leggings that hug the Earth gently to hemp hoodies that radiate eco-coolness, they craft dresses, tops, bottoms, shoes, accessories, and more for the conscious consumer.
Unlock Your Savings with Exclusive Offer Coupons
Save big while shopping for sustainable products! Grab your exclusive coupons today!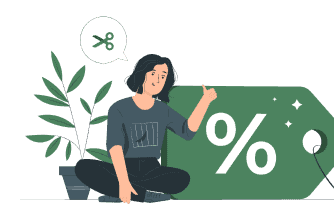 7. Magi the Label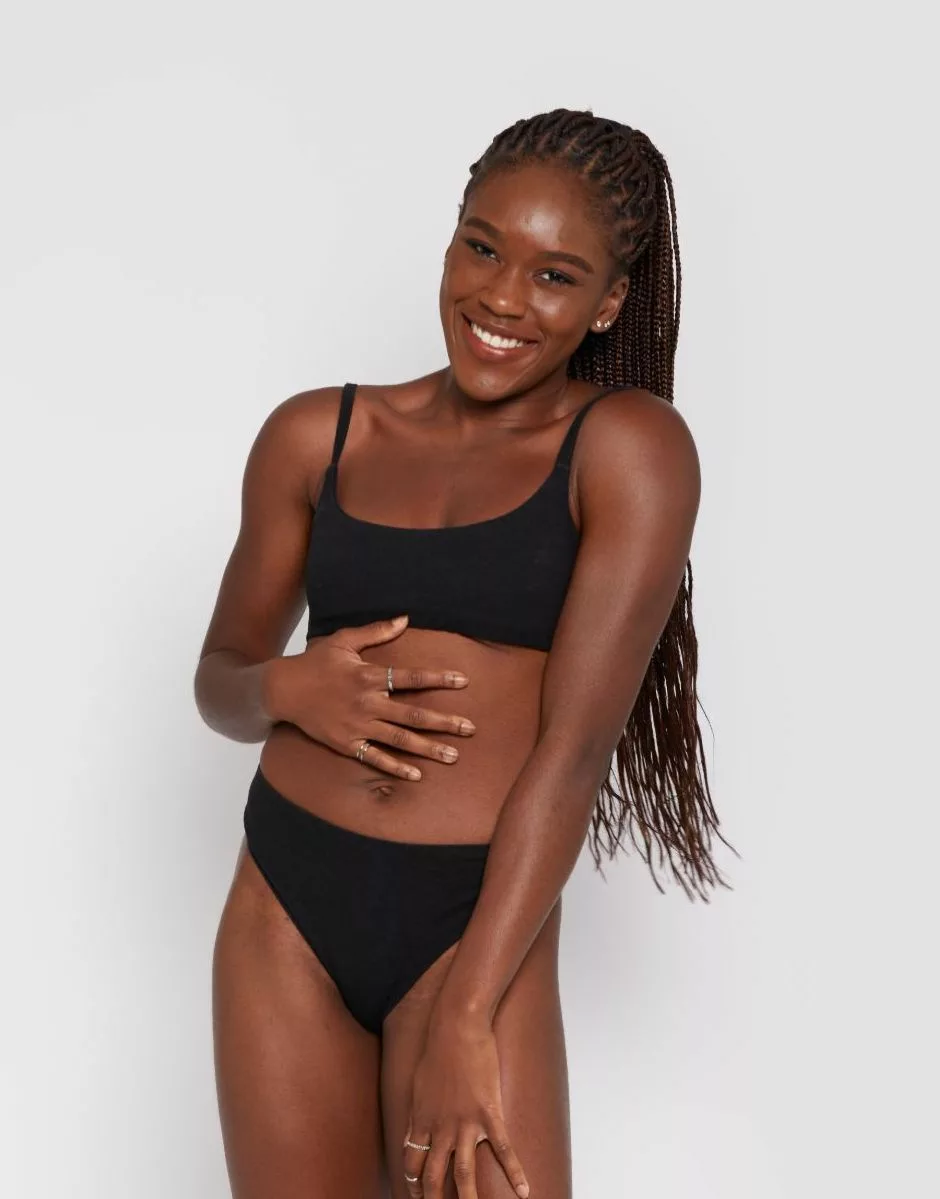 Price Range: Affordable ($12 – $20)
Product Range: Women's
Styles: Bralettes, Briefs, Thongs
Sizes: XS – XL
Certifications: GOTS-certified organic hemp fabric
Sustainability Practices: Uses responsibly sourced hemp from sustainable farms, minimizes water usage in its manufacturing process, utilizes non-toxic processing methods, employs low-impact dyeing techniques.
 
Buy Now
British underwear firm Magi is dedicated to producing hemp underwear that is both environmentally friendly and comfortable for its customers. And, if you can believe it, it all started with a yeast infection. Founder Nergiz's quest for natural and stylish underwear to prevent such mishaps led to the birth of Magi. Their collection boasts an array of bralettes, briefs, and thongs, all crafted from a hemp blend fabric.
8. Afends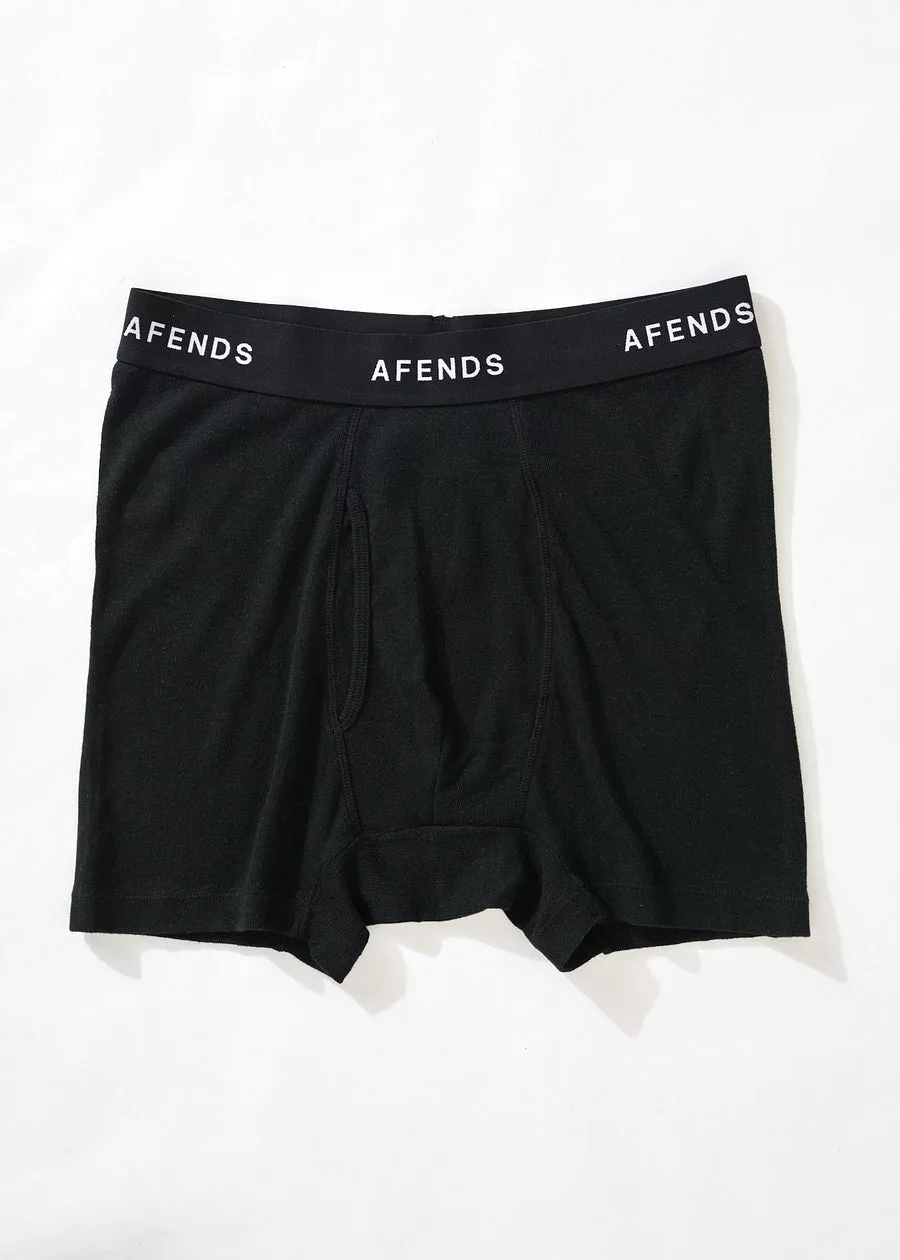 Price Range: Affordable to Mid-Range
Product Range: Men's, Women's 
Styles: Briefs, Boxers, Thongs
Sizes: XS – XL
Sustainability Practices: Solar-powered headquarters and warehouse, no single-use plastic or paper wastage in stores, committed to a sustainable future and environmental impact, striving to design and deliver durable, eco-friendly apparel. 

Buy Now
Afends, a brand that effortlessly blends style and sustainability, presents an impressive collection of everyday underwear for both men and women. Crafted from a harmonious blend of organic cotton, hemp, and a touch of elastane, their undergarments redefine comfort and conscious consumerism. Incorporating renewable resources like hemp and organic cotton into their fabric choices, Afends embodies the essence of green living. This strategic mix ensures that your underwear isn't just comfy but also eco-friendly.
9. Object Apparel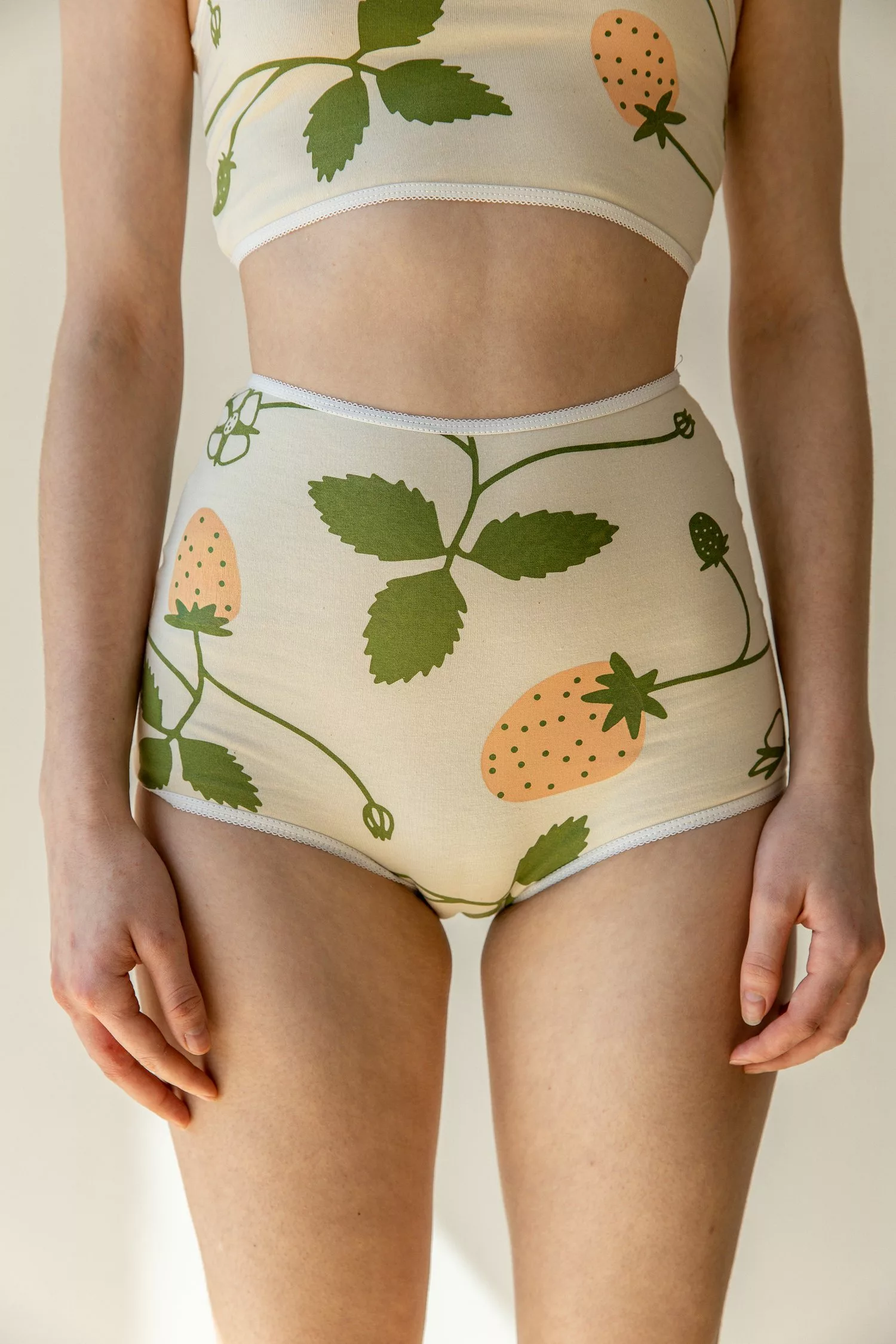 Price Range: Mid-Range to Premium ($51 – $64)
Product Range: Men's, Women's
Styles: Briefs, Boxers, and more
Sizes: XS – XL (women) S – XXL (men)
Certifications: OCS (Organic Content Standard) and GOTS (Global Organic Textile Standard) for organic fabrics
Sustainability Practices: Use of hemp lyocell blend fabric, emphasis on eco-friendly and fair trade manufacturing, commitment to green business practices.

Buy Now
In the heart of Detroit, Michigan, a fashion revolution is unfolding at Object Apparel. They've mastered the art of crafting garments that are not only stylish but also eco-friendly to the core, bearing the prestigious GOTS certified organic textiles stamp. Every piece of clothing at Object Apparel is a testament to their commitment to sustainable fashion. They embrace natural plant dyes and non-toxic water-based inks, ensuring that their creations are gentle on both your skin and the environment. But what truly sets them apart is their original artwork, making every piece a unique masterpiece.
10. Jungmaven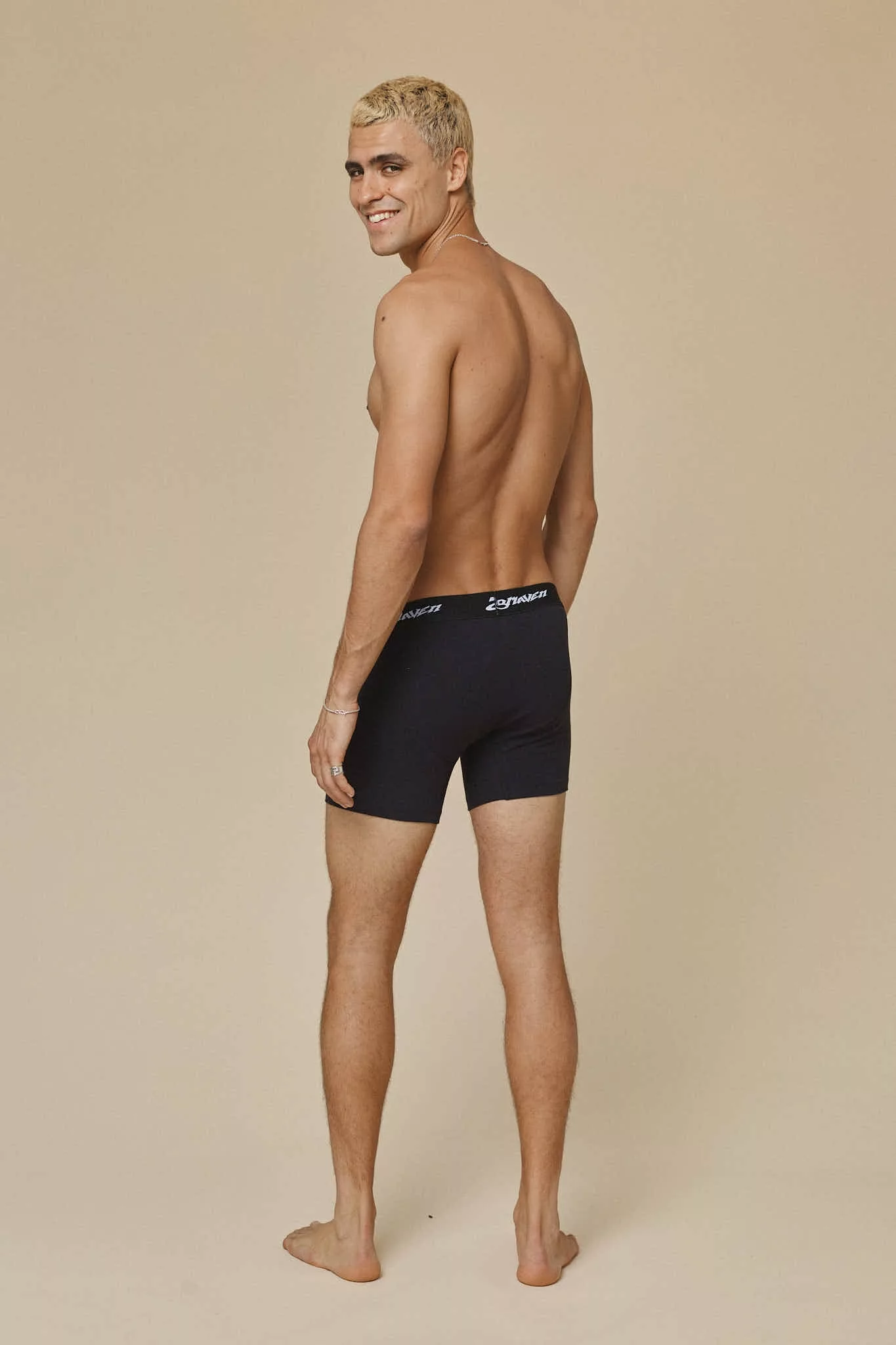 Price Range: $40 – $88
Product Range: Men's, Women's
Styles: Briefs, Boxers, and more
Sizes: XS – 2X
Sustainability Practices: Advocates for hemp farming and legalisation, focuses on regenerative qualities of hemp, promotes hemp as an eco-friendly alternative to finite resources, aims to create awareness about the positive environmental impact of hemp. 

Buy Now
When it comes to embracing the sustainable allure of hemp, Jungmaven takes the lead. Nestled in California, this brand is a testament to the power of conscious consumerism. Their hemp underwear collection is a delightful fusion of eco-friendliness and style. Jungmaven's commitment to sustainability and green living shines through in their products made with renewable resources. With their California roots and eco-conscious approach, they're weaving a greener future, one pair of underwear at a time.
Why Choose Hemp Underwear?
Now that we've explored the top 10 hemp underwear brands, let's understand why choosing hemp underwear is a smart and sustainable choice.
Sustainability Factors
Have you ever thought about the environmental impact of your underwear? Hemp underwear stands out as a sustainable choice. Hemp plants are a renewable resource that grows rapidly, requiring minimal water and pesticides. They're like the superheroes of the fabric world, emitting significantly fewer greenhouse gases during production compared to cotton. Furthermore, they are biodegradable, which reduces the pressure on landfills.
But how much of a difference does it really make? According to a recent study, industrial hemp fibre production can cut agricultural activity costs by roughly 77.63% when compared to cotton, making it an economically competitive and potentially more ecologically friendly textile industry option.
Comfort and Durability
Now, onto the comfort aspect. Comfort is key when it comes to underwear and hemp fabric is not only kind to the environment but also your skin. It's incredibly soft and breathable, making it ideal for all-day wear. Say goodbye to sweaty discomfort! Hemp underwear also boasts remarkable durability. The fibers are strong, ensuring your underwear lasts longer than conventional options. In the long term, you'll save money because you won't have to replace them as often.
Health Benefits
Not only are hemp underwears eco-friendly and comfortable, but they are also good for your health. Even during physically demanding exercises, hemp's inherent antibacterial characteristics help keep you feeling fresh and odour-free. Additionally, it is hypoallergenic, which makes it a fantastic option for people with sensitive skin or allergies. With all these benefits, it's obvious that wearing hemp pants is not only a stylish decision but also a wise and sensible one!
Criteria for Selection
Choosing the top 10 hemp underwear brands wasn't just about picking names out of a hat. We followed a thorough procedure, considering several crucial factors to ensure we're presenting you with the best options.
Sustainability
We began by rating the brands' dedication to environmental protection. We analyzed their organic fabric use, production methods, and other eco-friendly policies. Did they prioritise renewable resources and reduce their carbon footprint? Were they actively contributing to conscious consumerism and green living?
Comfort
Comfort is non-negotiable when it comes to underwear. We examined the quality and feel of the hemp fabric used by each brand. Did it meet the high standards of comfort that we all expect? We also took into account customer reviews and feedback, ensuring that real-world experiences backed up our assessments.
Price
We understand that price matters. Sustainable fashion shouldn't break the bank. We considered the affordability of each brand's products to ensure there are options for various budgets.
With this criteria, we handpicked the top 10 hemp underwear brands that truly excel in sustainability, comfort, and affordability, ensuring you can embrace eco-friendly, stylish, and wallet-friendly choices for your underwear drawer.
Conclusion
As we wrap up this journey through the world of hemp underwear, it's clear that these eco-conscious, comfy, and health-friendly undergarments are here to stay. With ethical consumerism on the rise, hemp underwear aligns perfectly with your values and fashion choices. From WAMA's commitment to comfort to Rawganique's green living oasis, these brands are reshaping your underwear drawer while giving you thousands of options to choose from.
So why wait? Get your hands on a pair of hemp underwear today, and while you're at it – add some great sustainable clothes to your wardrobe too! Visit our store to shop!
Want to read more like this?
Get similar stories and a free sustainability checklist delivered to your inbox.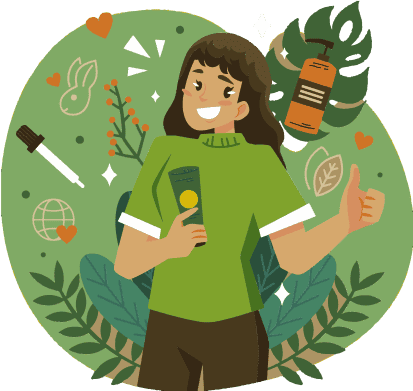 Get similar stories and a free sustainability checklist delivered to your inbox.