Fall is the wondrous season of pumpkin spice lattes and butternut squash, warm fireplaces and cozy sweaters, knee-length socks and woolen scarves, listening to all too well by Taylor Swift, and dressing up for Halloween.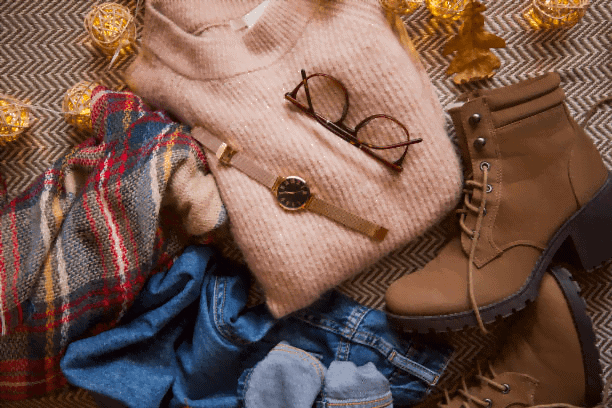 Fall is the season of change, transition, delicious treats, and, most importantly, the time to get the most creative with your fashion looks. Fall clothing is fun and characterized by myriad different textures and colors, so of course, we must make a sustainable fall fashion 101 for all our precious readers!
Let's dig deep into the defining features of cute fall clothing, the do's and don'ts, some brands we absolutely adore (and which are absolutely sustainable), and some fall wardrobe essentials everyone must have in their closet.
How To Dress For Fall?
What's the first thing that comes to your mind when you think of autumn? Can you conjure up the image of autumn leaves and falling rain? Dried-up twigs and cinnamon sticks? Hot cocoa and pumpkins? Now, what we want to do is incorporate all these visuals into our autumn outfits!
Fall Colors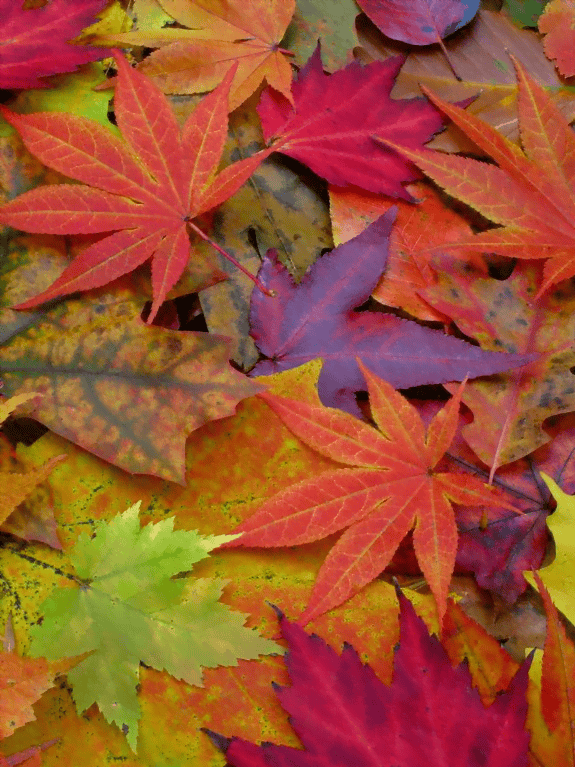 Fall wardrobe essentials in warm earthy tones like orange, caramel, brown, mustard, dusty cedar, and lava red and classic shades like off-white and beige are a must. But, we understand all too well if you want to spice things up and experiment with some fancier colors. With the hype around Greta Gerwig's Barbie movie, Barbiecore pink is making fashion headlines. If you are into more somber outfits, you need to incorporate greys and pacific ocean blues into your autumn fashion.
---
Fall Wardrobe Essentials Guide: Textures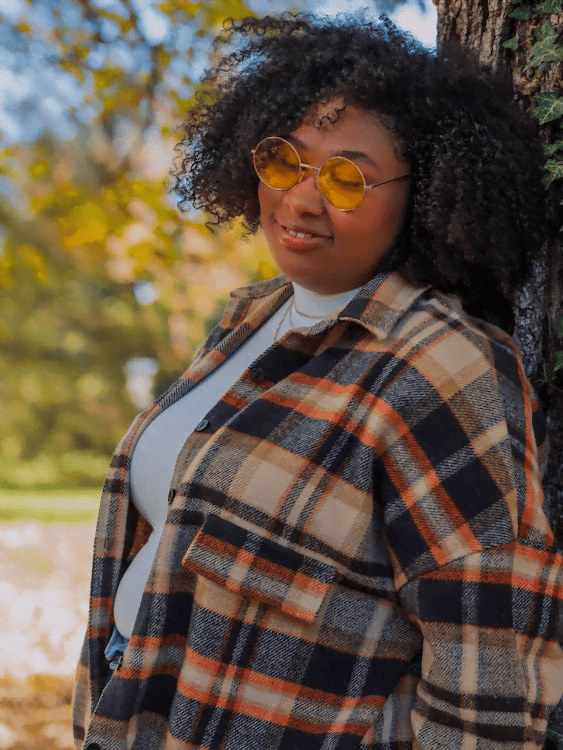 If you did not immediately think of plaid, then you are doing fall fashion wrong! You should experiment a lot with suede, knitwear, velvet, and fringes. Denim and flannel are a classic fall combination and are a defining feature of most fall wardrobe essentials, and flannel in warm tones is absolutely perfect
Fall Fashion Do's And Don'ts
Do: Have fun with hats and scarves!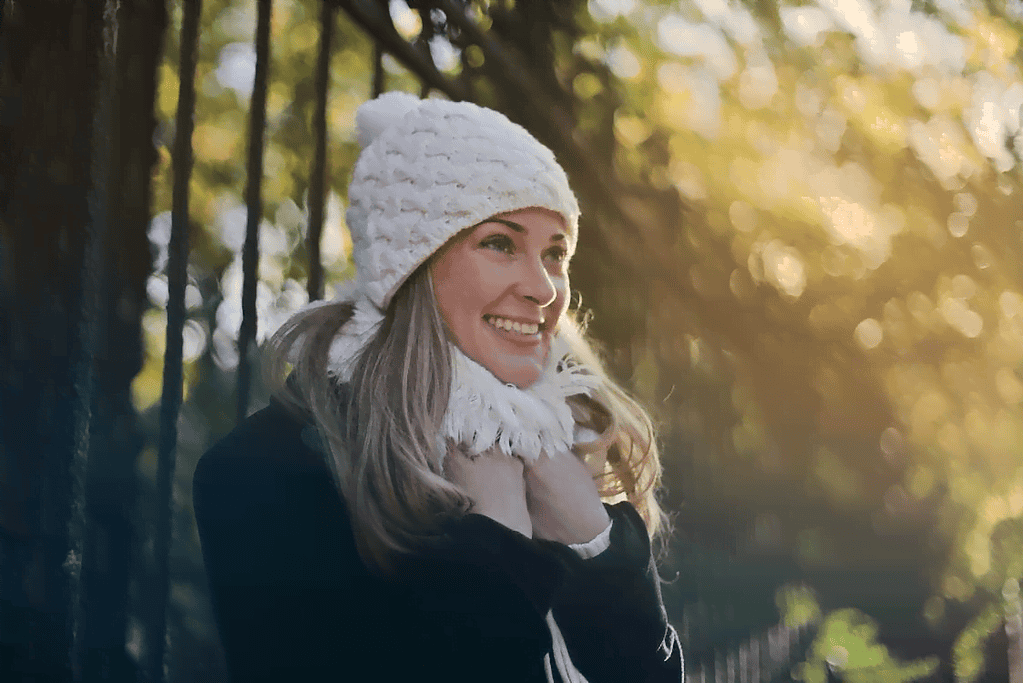 Every fall, without fail, hats, headscarves, and scarves make a comeback, and they look so cozy and trendy! You can spice up any of your casual fall outfits with these essential accessories and also stay warm and comfy.
---
Do: Layer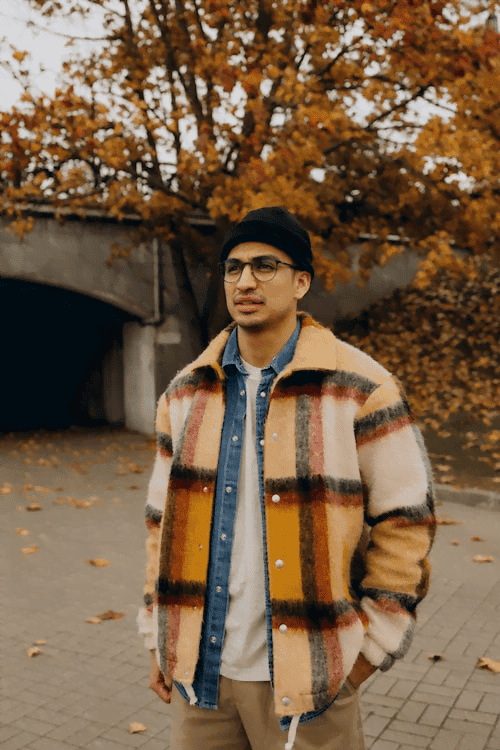 Layering is so versatile and fun. You can experiment with all your clothes layering sweaters on shirts, coats on sweaters or sweaters on sweaters! The sky's the limit and you can try out different color layers to make your casual fall outfits stand out!
---
Do: Wear Boots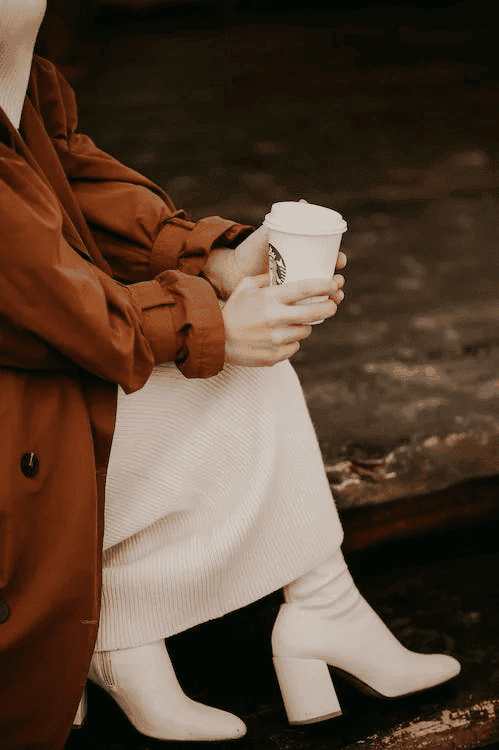 This is the best opportunity to let your knee-high boots shine. Don't shy away from rocking your boots with a mini skirt and stockings. This is an autumn fashion staple!
---
Don't: Put away your other clothes
Sustainability is our central dogma, and we absolutely do not condone stashing away your summer clothes just to buy an entirely new set of clothes for a new season. You can put your summer whites to use as they make a great base for autumn fashion. You can even add a pop of color with bright-colored summer tees paired with brown pants and sweaters.
---
Don't: Be afraid to wear what you want
The most important rule is that there is no rule in fashion! At the end of the day, this is merely a guide you may or may not choose to follow. As long as you are cozy and warm in your fall clothing, feel free to wear whatever you want.
---
Want to read more like this?
Get similar stories and a free sustainability checklist delivered to your inbox.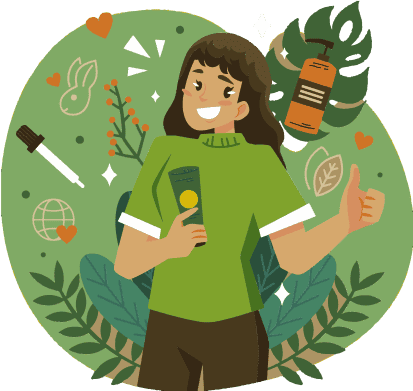 Get similar stories and a free sustainability checklist delivered to your inbox.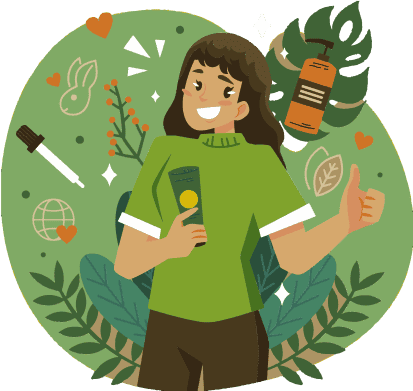 Why Choose Sustainable Fall Fashion?
Better For The Planet And People
Before arriving on our racks, fast fashion products frequently go through a protracted and demanding chemical procedure. To dye, bleach, and wet process clothing, almost 8,000 distinct synthetic chemicals are utilized. The children of farmers who are exposed to these toxins frequently suffer severe birth abnormalities.
Given that our skin absorbs everything we put on it, including the chemicals in our clothing, some of these substances can represent a serious threat to our health. So, opting for sustainable fall fashion is most definitely a deterrent to this.
Requires Less Water
A crucial resource for the apparel sector is water. It is utilized in almost every step of the dyeing and finishing procedure for our clothing. A staggering 2,700 liters of water are required to make just one T-shirt. Particularly dependent on water, cotton is typically farmed in hot, arid climates where water is already in short supply.
Conversely, as compared to conventional cotton, organic cotton uses 91% less water. Yet just 1% of cotton produced worldwide so far is organic.
Reduces Overconsumption Of Natural Resources
According to research, just 3% of the materials used to make clothing are recycled. 97% are fresh resources. The total yearly resource intake comes to 98 million tonnes, which includes fertilizers to grow cotton, oil to make synthetic fibers, and an infinite supply of chemicals to color and polish cloth.
Recycled fibers have emerged as a far more environmentally friendly alternative since they ease the strain on virgin resources and address the expanding waste management issue.
Reduces Your Carbon Footprint
The global fashion business actively and significantly contributes to global warming by releasing a significant quantity of greenhouse gases each year. One of the reasons is that the great majority of our treasured clothing, including polyester, acrylic, and nylon, is petroleum-based and manufactured from fossil fuels. The energy needed to produce these materials is substantially more than that needed to produce natural or recycled fibres.
On the other hand, environmentally friendly manufacturers frequently utilise materials made from natural or recycled fibres that require little to no chemical processing, little to no water, little to no energy, and no fertilisers or pesticides to grow. The majority of organic textiles, including TENCEL, organic cotton, hemp, and linen, are even biodegradable. These sustainable materials are wonderful choices that are kind to the earth.
Supports Fair Working Conditions
Whether you choose to believe it or not, contemporary slavery does exist. For the majority of garment workers in the fast fashion industry, reality looks like minimum earnings (if any at all), unending hours of labour, appalling health and safety conditions, and a ban on worker unions. Additionally, it is still normal practise in many areas of the industry to abuse people verbally and physically.
Eco-ethical companies promote offering their employees fair compensation, good health benefits, and compassionate working conditions. These companies' worker pay is often above average. They often demonstrate a greater goal of ending poverty by providing economic possibilities for individuals in need. We all want to feel wonderful about the things we wear, and that includes feeling great about the circumstances of their manufacture.
Is Animal-Cruelty Free
You might not be surprised to learn this, but the fashion industry is notorious for its poor treatment of animals. For instance, it's a frequent misperception that leather is a byproduct of the meat business. This isn't always the case, though. Over 430 million animals are said to be killed and slaughtered annually by the leather industry alone.
There is a cruelty-free alternative for almost every fashion material, thanks to sustainable fashion brands. Examples include polyester made from ocean trash, bags made from recycled seatbelts, plant-based compostable sneakers, silk made from yeast, and bio-fabricated vegan wool. However, one of the most popular leather substitutes nowadays is made from pineapples. The fabric is made from pineapple leaves that are used as byproduct trash during the harvesting process.
Now that we have that out of the way let's look into some autumn fashion companies to buy ethical pieces from to not only look good but feel good.
---
The Best Fall Clothing Brands
People Tree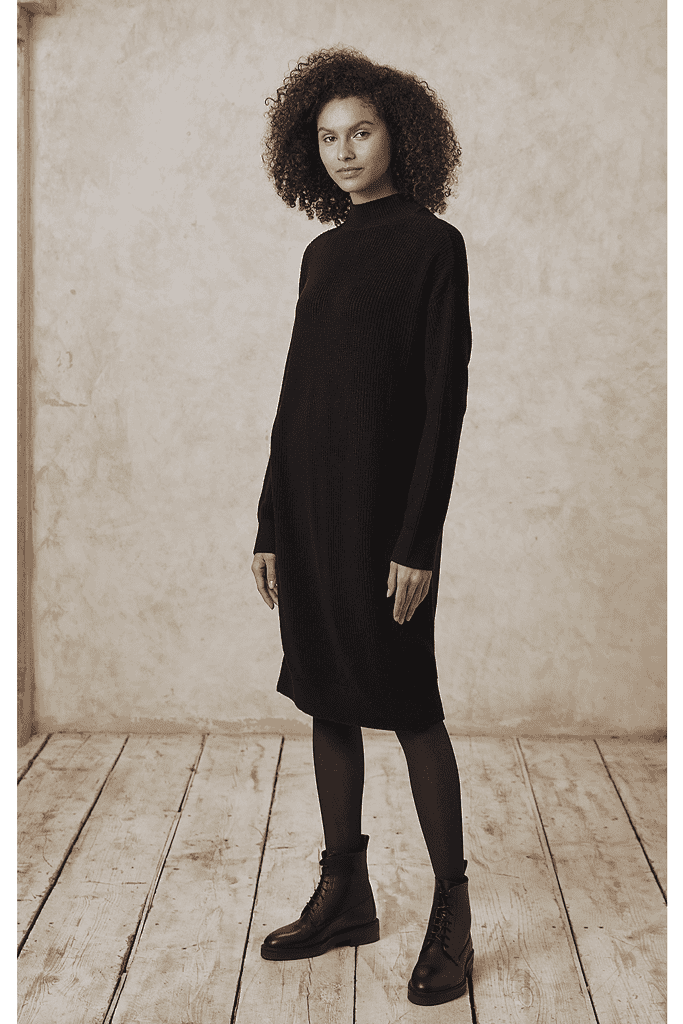 Safia Minney, a social entrepreneur, founded People Tree in 1991. It is a leader in fair-trade, ecological apparel. Its products are all created with consideration for the environment and working conditions, and it has accolades and certifications to back it up. Their fall clothing is soft, versatile, chic, and comfy. The brand has a great collection of jumpers and outerwear to spice up any of your casual fall outfits!
Check out the website here!
---
Ninety Percent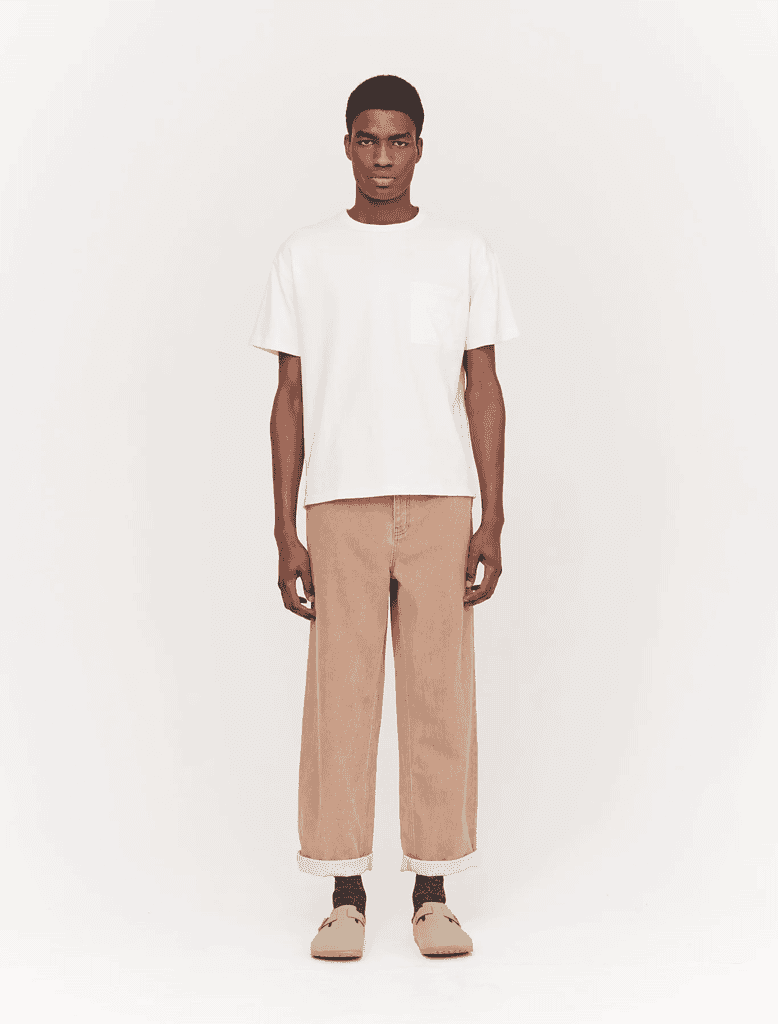 Ninety Percent is a fashion company that was founded by Shafiq Hassan and his business partner Para Hamilton. It equally divides all of its revenues (90%) among its employees and five charity organizations. These include War Child UK, Big Life, BRAC, Children's Hope, and Wild Aid, all of which are trying to make the world a more just place. For some comfortable, super soft fall loungewear, this site is the perfect place to browse! Your casual fall outfits will bedazzle everyone, even while resting and lounging at home.
Check out the website here!
---
Opera Campi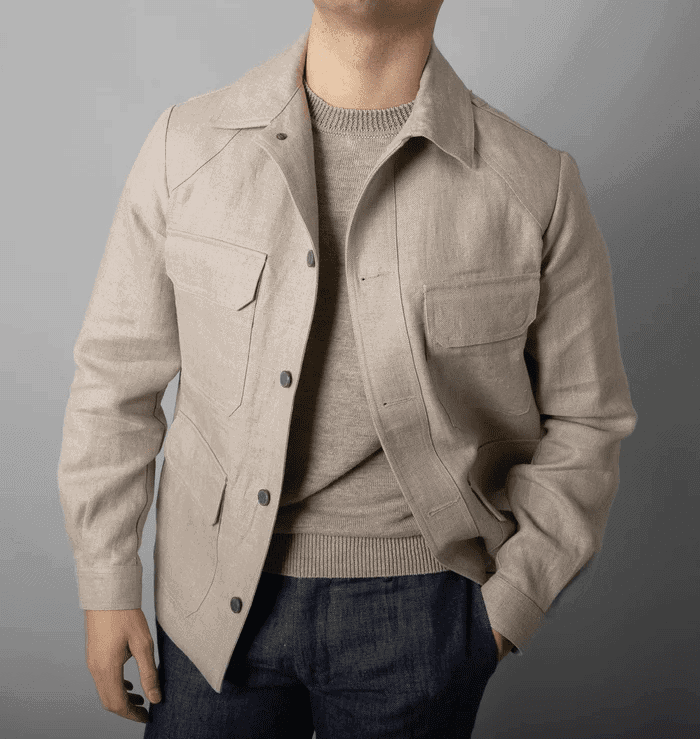 In 2017, Opera Campi was established in Italy by Alberto Ziveri and his crew. Opera Campi in northern Italy designs and engineers its own fabric before making its own clothing. Their whole line of clothing is made from hemp, the world's most sustainable and adaptable fiber. As radical breakthroughs, they introduced Butter Hemp, Lanapa, Herotex, and the traditional incredibly soft hemp. Opera Campi is the place to go to for the classic jumpers that make your fall clothing oh-so-trendy.
Check out the website here!
---
A.BCH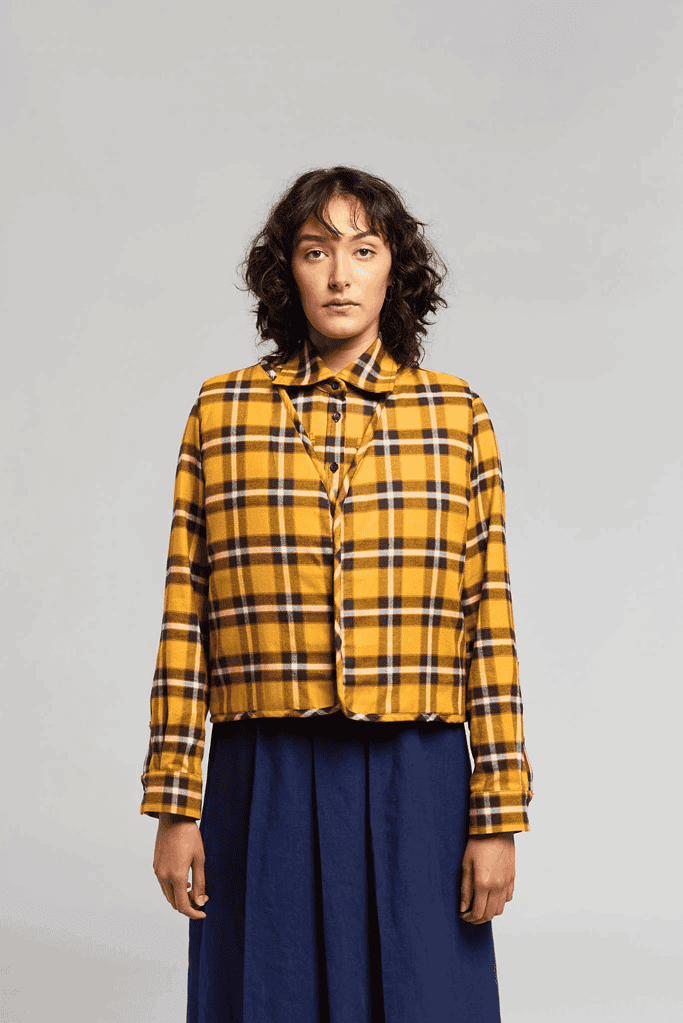 A.BCH is a fashion brand that adheres to a circular economy norm, while the rest of the sector still has a long way to go. Right from the first button, and thread, the brand is transparent about the origins of their material. They have an amazing fall clothing collection full of trendy sweater vests, trench coats, and flannel. If you need some signature pieces to jazz up your casual fall outfits, this brand is the one for you.
---
Boyish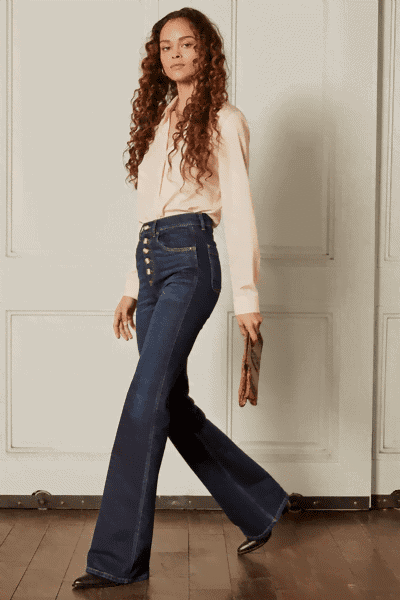 Jeans are a fall fashion staple (and a staple for any season of the year), and if you require some new cozy, eco-friendly, fashionable jeans, Boyish is the company for you. The brand makes these goods from men's fabrics for women. This is what Boyish aims for- sustainability that is fluid and responsible. Every pair of these denims is perfect for putting out the cutest casual fall outfits and ensembles.
---
Ideas for Casual Fall Outfits
Dark Academia is the perfect aesthetic for fall fashion, so layer your beiges and browns and make full use of your dark overcoats and black boots!
https://www.pinterest.com/pin/453596993730916680/sent/?invite_code=5ef449c388ba4b20867cf37a6abc0968&sender=739857182442512316&sfo=1
Boots and skirt a forever classic! Fall is the time to show off this trendy outfit. We love how this fit has been paired with a signature overcoat as well as a jumper.
https://www.pinterest.com/pin/210261876344382524/sent/?invite_code=fca5225830ed4a14b015bf7b8609298c&sender=739857182442512316&sfo=1
Time to embrace Barbiecore! We love how the trenchcoat matches the headband.
https://www.pinterest.com/pin/838725130604376320/sent/?invite_code=2bf006ffe79c4baeba8aca87fdb153d2&sender=739857182442512316&sfo=1
Quirky sweaters and denim are a sure-shot win! Add a splash of color to your casual fall outfits with fun sweaters.
https://www.pinterest.com/pin/45739752453583991/sent/?invite_code=fb9b07bda3914178b97aa8078a579371&sender=739857182442512316&sfo=1
Greys make for a very classy, chic look. Add a twist to your monochrome fall clothing by pairing staples with different undertones.
Fall Capsule Wardrobe for Women
Capsule wardrobes are the best way to optimize your outfits! For the inexperienced or skeptical, they simply consist of a modest assortment of interchangeable garments, shoes, and accessories that allow you to create endless ensembles with fewer items overall.
The "mix-and-match" method may be made instinctive by choosing neutral colors that go well together, perhaps with one accent color, in complementary materials. We adore earthy tones with splashes of blue or barbie pink, along with breathable linens and strong cotton, for autumnal color and texture palettes.
An excellent fall or autumn capsule wardrobe consists of items you currently possess, pre-loved clothing, and, if necessary, a small number of ethically produced goods from sustainable companies. These clothes should be transitional and layerable for unpredictable weather.
Capsule wardrobes are the way to go to truly embrace sustainable fashion, as you can stay trendy while also shopping consciously.
The perfect fall capsule should consist of the following staples. In fact, a lot of these staples can also be used in other seasons. All you need to do is to style these staples to suit the season. You must have both short and long sleeve tees, shirts, jumpers, cardigans, a signature trench coat, a long flowy dress, cozy denim jeans, loungewear, boots (loafers for when you need more comfy footwear), scarves and beanies as well as a trendy jacket!
To make things easier for you, our Be zen chrome extension will help make your fall shopping experience all the easier so add it to your browser ASAP!
Want to read more like this?
Get similar stories and a free sustainability checklist delivered to your inbox.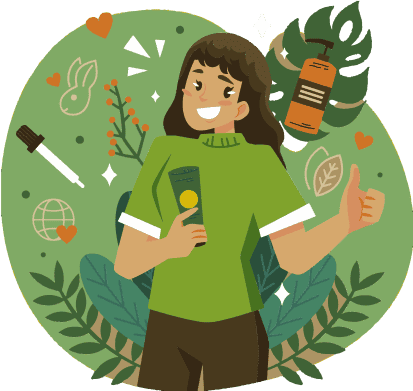 Get similar stories and a free sustainability checklist delivered to your inbox.