If you've been in loop with sustainable fabrics for some time now, you must have certainly come across Tencel fabric. Every eco-friendly brand seems to be opting for garments made from Tencel, touting it as the new best sustainable material for making new age apparel that is durable and gives a soft, silky feel.
But what is Tencel fabric? Is it truly sustainable? Why do people love it so much that leading brands are trying to make their goods with Tencel to appeal to the new age climate conscious shopper? And is it the same as Lyocell fabric? We certainly understand your curiosity and are here to answer all your queries.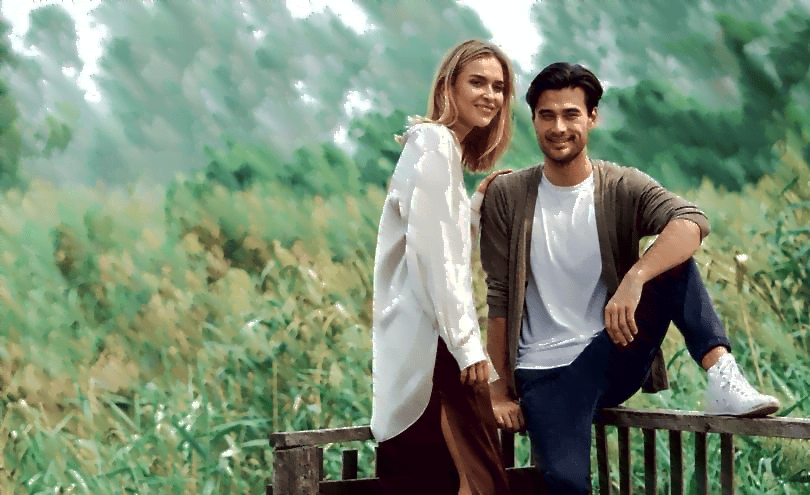 Since Tencel fabric is a relatively new sustainable fibre to hit the block, people want to know if it is a better alternative to usual choices such as organic cotton. For a soft, light fabric, the load of questions and curiosity around Tencel is sure heavy, and for good reason.
This is why we're here with an update on this fabric. The following sections will walk you through a thorough 101 about Tencel clothing. At the end we have a short list of 7 awesome brands that sell sustainable clothing made from Tencel, so that you can begin experimenting with this fabric right away after judging its merits!
| | |
| --- | --- |
| Best Tencel Clothing Brands of 2022 | |
| 1. Paneros | |
| 2. Groceries Apparel | |
| 3. Tentree | |
| 4. Encircled | |
| 5. Amour Vert | |
| 6. Organic Basics | |
| 7. Toad&Co | |
| | |
What is Tencel Fabric?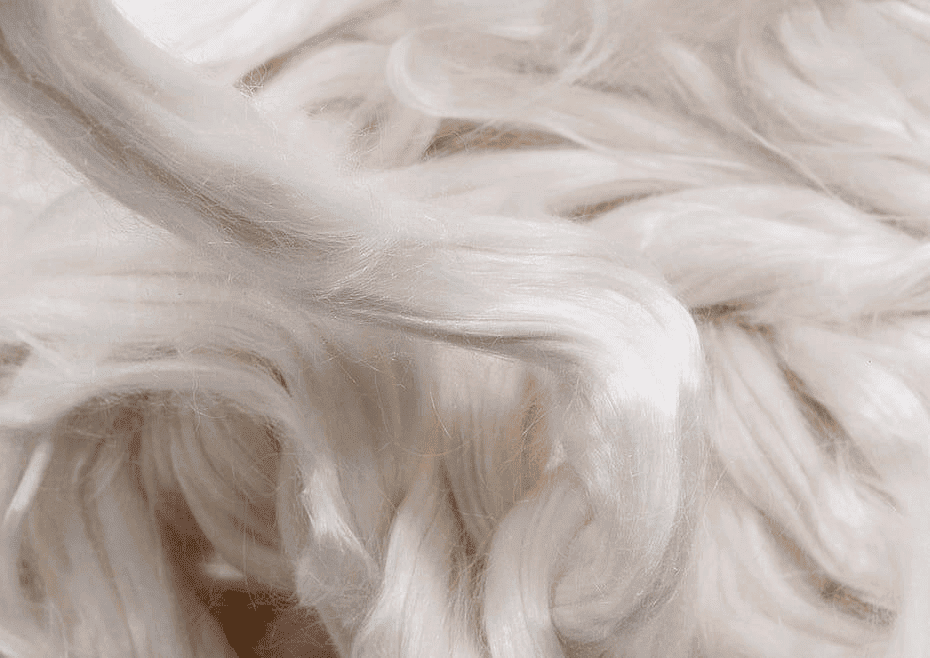 Lyocell and modal are a pair of fibers together referred to as Tencel. These fibers are popular in sustainable design and are renowned for having a very soft feel.
Since both rayon and viscose are what the industry refers to as "regenerated cellulose" fibers, Tencel and rayon are relatively comparable. To create the fibers, manufacturers take wood pulp, dissolve it in a chemical solvent, and then extrude it.
The main distinction is that rayon needs more energy and chemicals to create, which is wasteful and hazardous to the manufacturing workforce. Contrarily, Tencel employs less harmful chemicals that are recycled after production, resulting in minimum waste. It also makes use of wood from trees in forests that are obtained ethically.
Is Tencel a Good Material?
Considering its popularity, Tencel is most certainly a good material, specifically when it comes to its softness.
Tencel lyocell fabric also has good drape, is wrinkle-resistant, and retains dye well, producing brilliant colors. Additionally, it is breathable and controls moisture, which aids in controlling body temperature. It is particularly well-liked by clothes and bedding businesses as a result of these properties. Due to its extreme softness, the Tencel modal is most frequently seen in loungewear and personal clothing.
Tencel Fabric vs. Cotton
The varied fibers in cotton and Tencel can change how the fabric feels. The strength, suppleness, and breathability of both are highly regarded qualities. It could be challenging to decide between the two but they both have distinct advantages. Let's take a look at the following table to understand the points of difference between Tencel and cotton.
| | |
| --- | --- |
| COTTON | TENCEL |
| Derived from cotton plant | Derived from Eucalyptus wood, harvested and managed in a sustainable manner |
| Cotton is less sustainable and requires more water and energy for production. However, organic cotton is a more sustainable alternative to cotton. | Needs less water and energy to produce and hence is more sustainable. Moreover, it generates less waste and is sustainably sourced from wood pulp. |
| Cotton is suitable for sensitive skin as its non-irritating. | Tencel is Hypoallergenic and antibacterial. |
| Budget-friendly cotton types are available. | As the manufacturing process is more expensive, Tencel fabric is more costly. |
| Less resistant to pilling and durability depends on the length of the fabric | More durable and resistant to pilling |
| A percale weave gives a crisp matte look while a sateen weave gives a subtle shine | Tencel has a smoother, silky look. Moreover, it is more vibrant as it retains dyes better. It also fades less |
---
How Durable Is Lyocell Fabric?
Whether dry or wet, lyocell fabric is more durable and less likely to pill than cotton. The fact that this fabric blends nicely with other textiles, such as cotton, silk, rayon, polyester, nylon, and wool, appeals to textile makers.
The cloth is durable and resists wrinkles well. So yes, lyocell fabric is extremely durable making it even more sustainable.
---
Does Lyocell Fabric Shrink?
Yes. When you wash the Tencel Lyocell fabric for the first few times, it shrinks to 3% of its original size. The fabric then develops a resistance to shrinking.
Although lyocell fabric shrinks, it doesn't shrink as much as cotton. Lyocell only shrinks to at most 5% of its original size. Conversely, it is impossible to predict how much a cotton cloth will shrink, particularly when exposed to heat. Furthermore, the cotton fabric keeps shrinking no matter how many times you wash it, whereas the lyocell fabric stops after the first wash.
---
Why Are Sustainable Fabrics Good For The Environment?
Well, sustainable fabrics are made with the primary aim of protecting the environment so they are invariable good for the environment but to make things clearer, let's look into just how sustainable Tencel fabric is
TENCEL fibers work with nature's cycles to maintain the balance of the environment. The renewable raw source for the fibers is wood, which is produced by photosynthesis. The certified biobased fibers are produced using a method that protects the environment. The fibers can completely revert to nature because they are classified as compostable and biodegradable.
For their environmentally friendly closed-loop manufacturing process, TENCEL fibers have earned a remarkable reputation. This technique converts wood pulp into cellulosic fibers with high resource efficiency and minimal environmental impact. With a recovery rate of more than 99%, this solvent-spinning procedure recycles process water and repurposes the solvent.
---
Tencel Clothing Brands
Paneros' core guiding principle is to handle every aspect of their brand with love and compassion- for the people, they work with, for the planet, and for their customers – at the forefront of their minds. The brand makes all its goods with Tencel, Rayon, cotton and deadstock fabric which are Oeko Tex Standard 100 certified. Paneros encourages the use of natural dyes and is associated with local women-run facilities in Bali to produce garments that are produced in perfect 'slow fashion' style.
---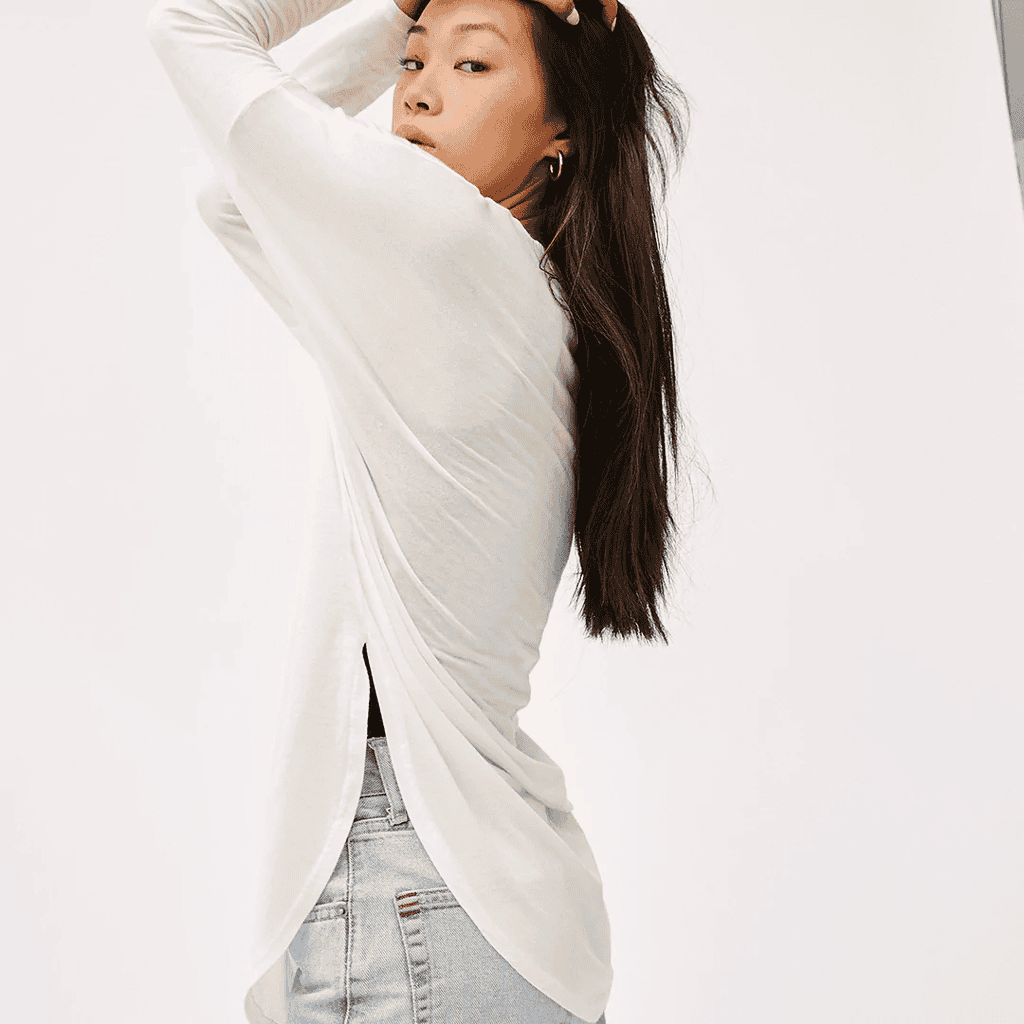 If you are looking for the coziest loungewear made of Tencel, Groceries Apparel is the way to go! Their USP is their collection of 100% non-toxic wardrobe staples made from recycled food waste. Not only do they use recycled dyes, they also produce locally. They support fair treatment, local USA jobs, fair salaries, and decent working conditions. Their skilled cutting and sewing artisans and opportunity to watch their own products being created in Los Angeles directly contribute to the high quality of their products.
---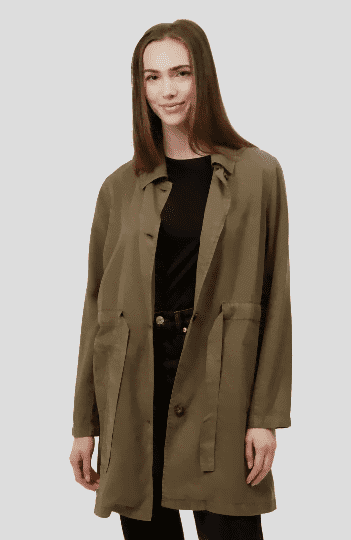 Tentree provides ethically produced sustainable clothes and accessories for both men and women. Utilizing ethically sourced materials, such as REPREVE® recycled polyester, organic cotton, and TENCEL lyocell allows them to reduce the amount of wastewater and emissions produced during the conventional clothing production process. Even though 98% of all of their goods are environmentally friendly, they still pledge to constantly explore new ways to innovate with things like recycled nylon, cotton, and textiles that are naturally colored or undyed.
Shop Tentree
---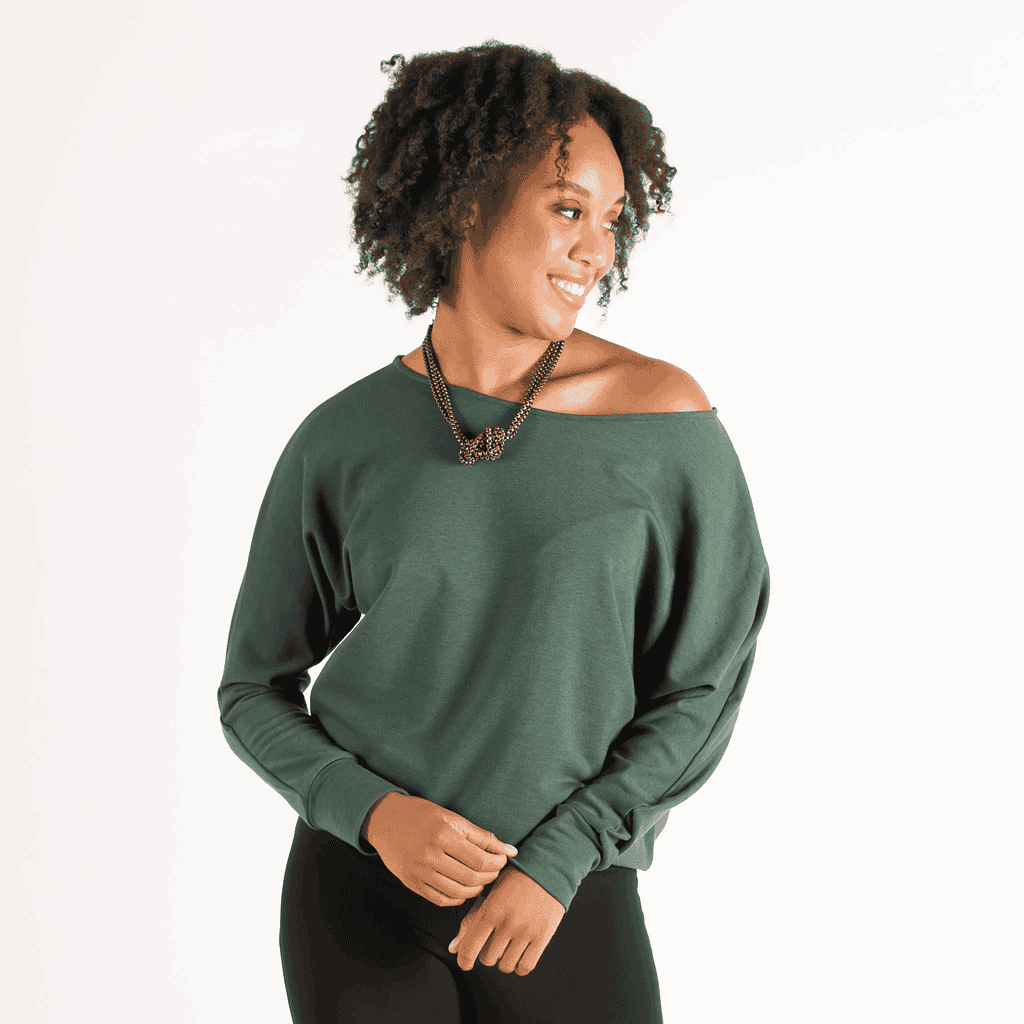 Encircled is a work leisure apparel company from Canada with headquarters in Toronto, Ontario. It specializes in crafting timeless, adaptable designs in luxuriously soft and environmentally friendly fabrics. With silhouettes that change from casual to more formal, day to night, and across seasons, each style is simple to wear and maintain. As a Certified B Corp, they can legally attest to their dedication to the highest standards of performance, accountability, and openness while measuring their social and environmental impact. It covers every aspect of their workforce, suppliers, community, environment, and clients.
Check out their website here!
---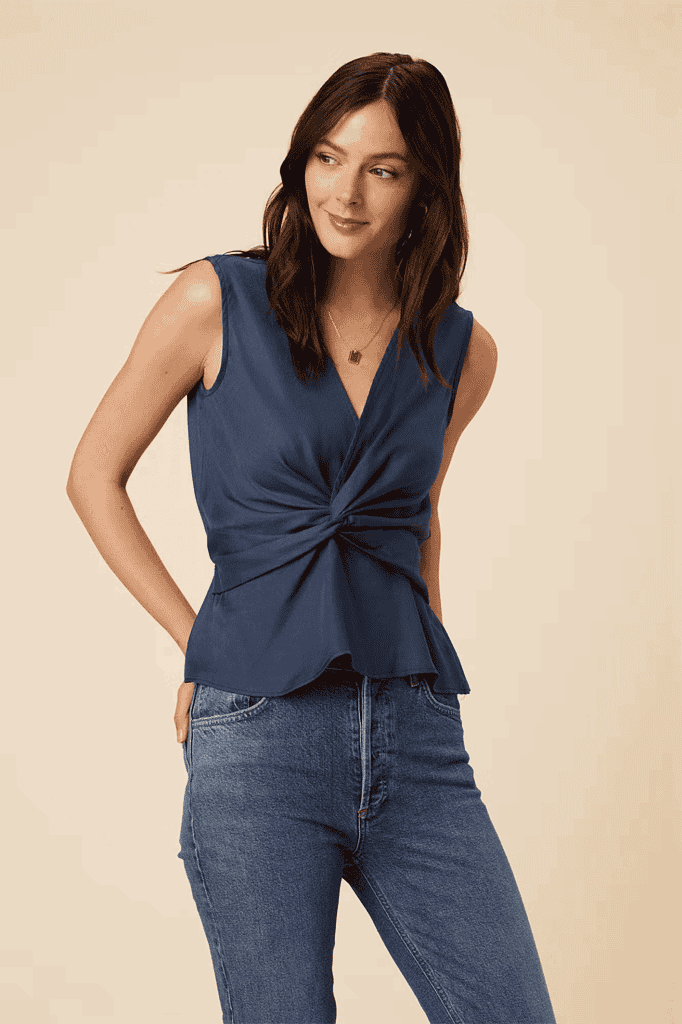 Since 2010, Amour Vert has pioneered new textiles and made intentional changes to its business operations all around. Their machine-washable Dream Knit and Dream Rib fabrics are made of sustainable Tencel modal fiber and are extremely soft and give you the right amount of shape, structure, and polished wearability. They work closely with mills to create their own fabrics that are durable, soft, and long-lasting.
Shop Amour Vert here!
---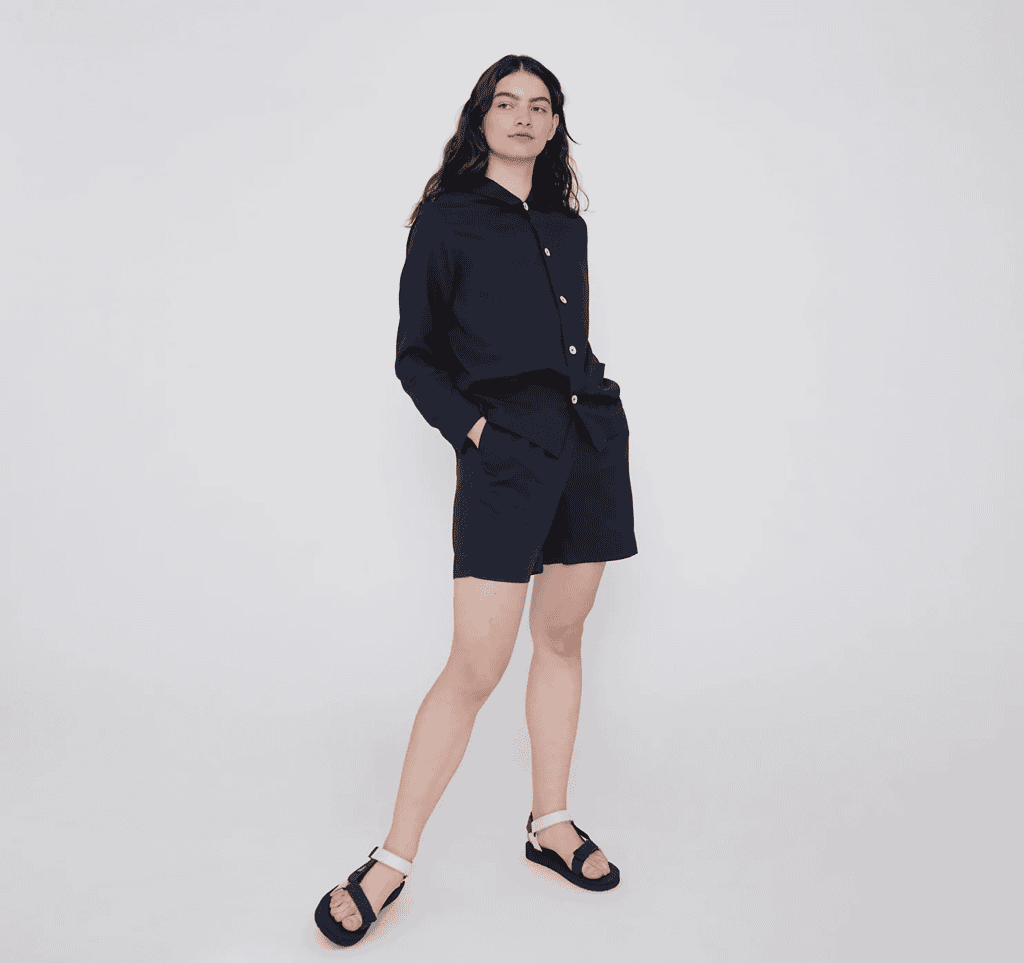 Organic Basics is dedicated to exclusively utilizing packaging produced from recycled materials and printed with soy-based inks. They were one of the first firms to use compostable protective bags to store and distribute clothing. They engage with like-minded brands to #ReshapePackaging – one order at a time – as proud members of prAna's Responsible Packaging Movement. The apparel is produced in a setting that is safe and ethical and pays employees a fair living wage.
Check out their website here!
---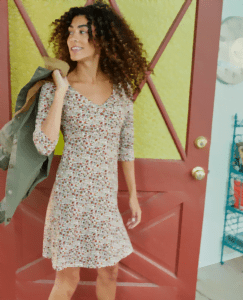 American design company Toad&Co is dedicated to detoxifying the impure garment market. The brand had humble beginnings and is presently a towering presence in the Tencel clothing vertical. Toad&Co manufactures its clothing made from Tencel Lyocell that is Oeko-Tex® Standard 100 and is derived from a closed loop system. The company caters to both women's and men's apparel which is durable, low-maintenance and ultra soft.
---
The Be Zen Take on Tencel Fabric
Tencel is indeed the next big trend in the fashion industry as we approach 2023. The fabric ranks well on all parameters- be it breathability, durability or softness. Several brands have already embraced Tencel as their premier choice when it comes to producing clothes for the new age climate conscious fashion enthusiasts. We at Be Zen support the adoption of such sustainable fabrics which exude a luxurious feel, but are also quite sustainable in themselves.
We hope this was informational! If you are looking for even more sustainable alternatives to products, do check out our handy chrome extension! Stay tuned for more updates on the Be Zen blog, where we offer you the best and the most thoughtfully curated recommendations from all verticals, so that you don't have to spend your precious time searching above and beyond for the greenest choices!
Want to read more like this?
Get similar stories and a free sustainability checklist delivered to your inbox.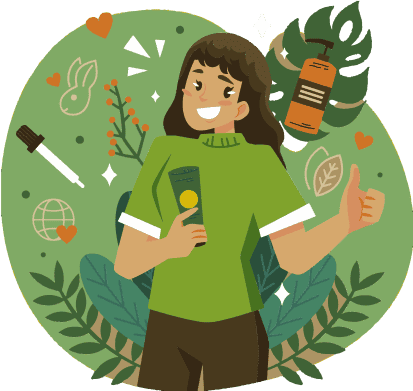 Get similar stories and a free sustainability checklist delivered to your inbox.