Are you sick and tired of burning your toast or setting off the fire alarm whenever you start cooking? Well, have no concerns; we have the perfect solution for you. Solar Ovens! These ovens are the solar-powered unmatched heroines of the kitchen. With solar ovens, you can go for sustainable cooking using the sun's energy without risking and turning your kitchen into a smoke-filled battleground. Get ready to unlock the power of the sun with this comprehensive guide that will assist you in harnessing solar energy for a sustainable future!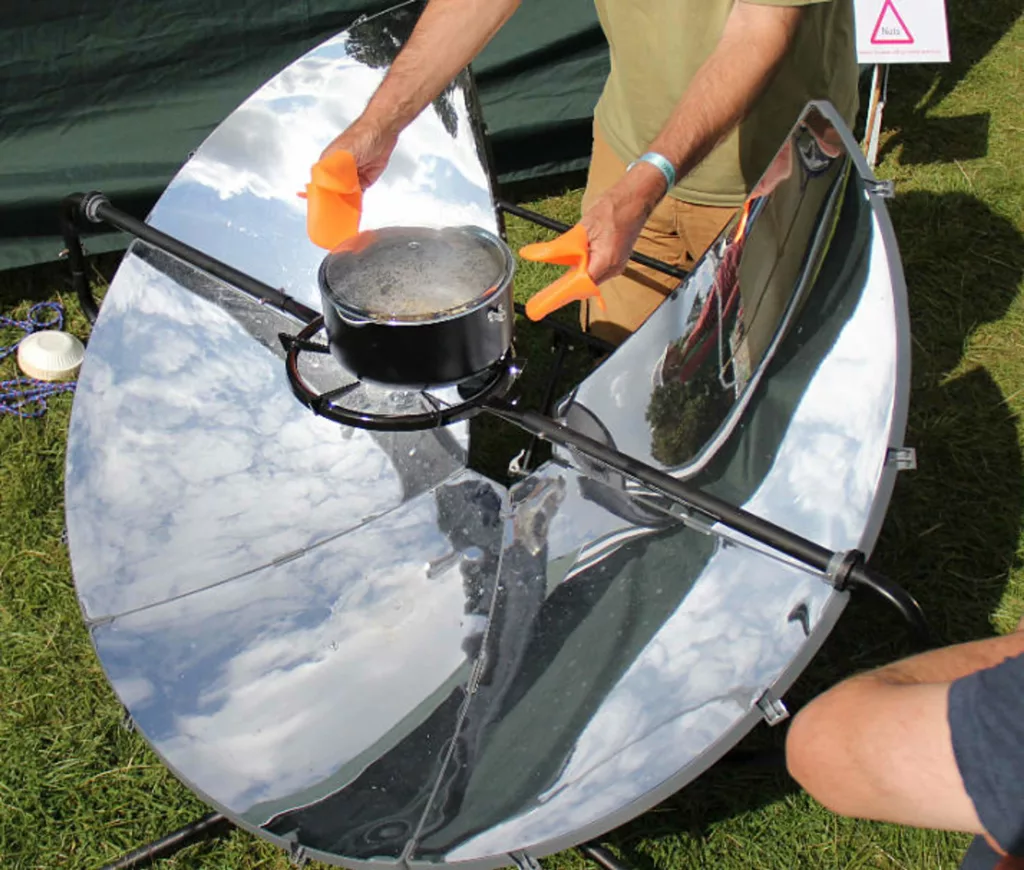 Credit: Ecohustler
Top 7 Solar Ovens for Sustainable Cooking
We know that solar ovens utilize the sun's energy for cooking. But what is the most efficient solar oven? Look no further as we provide the top 10 solar oven brands for your eco-friendly cooking activities.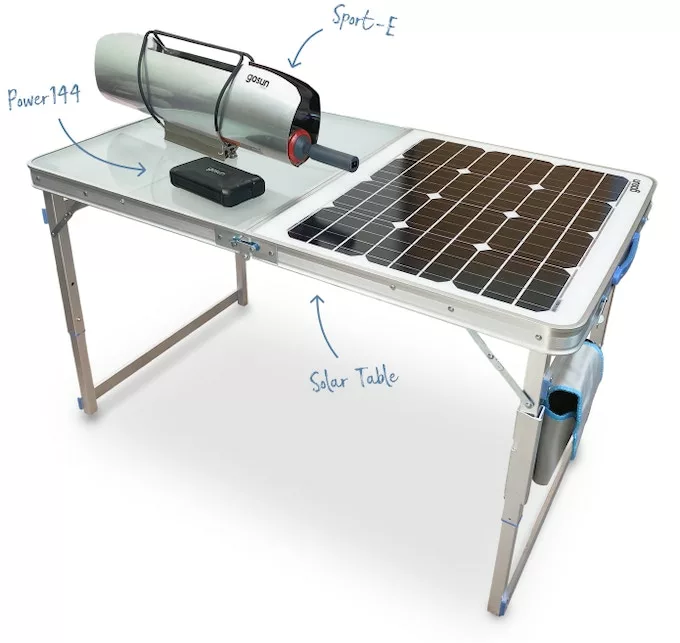 Reaching temperatures up to 550 degrees Fahrenheit, it uses parabolic reflectors to convert the sun's heat into energy. This efficient and compact solar appliance can bake, roast, steam, and boil various foods. It also features an insulating vacuum tube that maximizes heat retention and energy efficiency.
Specifications:
Ease of use
Prepares meals early
Suits all-weather conditions
Cool to the touch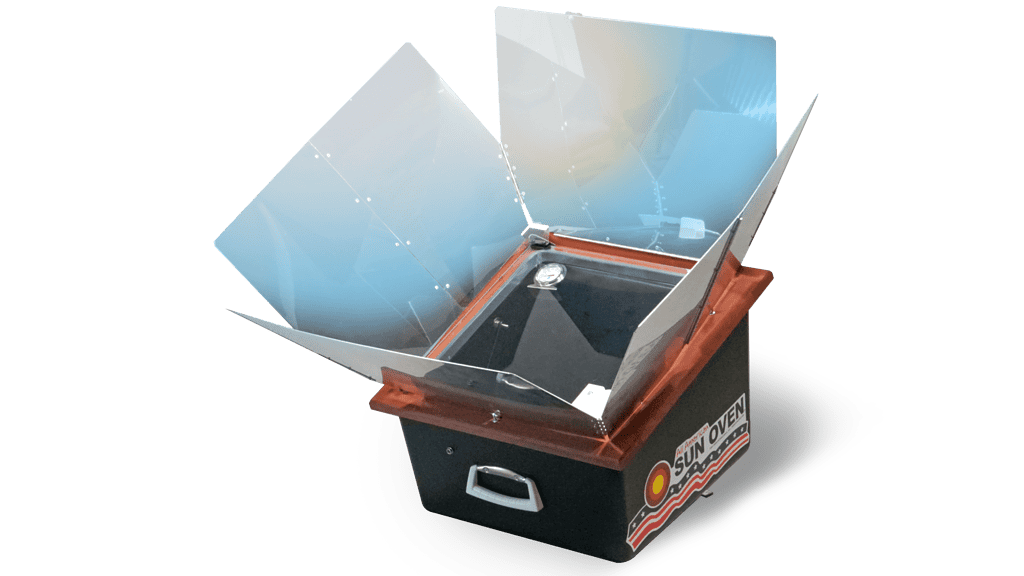 All American Sun Oven is specially designed for off-grid cooking and can reach temperatures up to 400 degrees Fahrenheit. In addition to having a highly effective reflector system, it also consists of an adjustable heating rack, baking pans, and a built-in thermometer. It can cook various foods, making it a great eco-friendly oven.
Specifications:
It weighs only 22 kilos
Ruggedly constructed for years of trouble-free use
Safe — no hazard of fire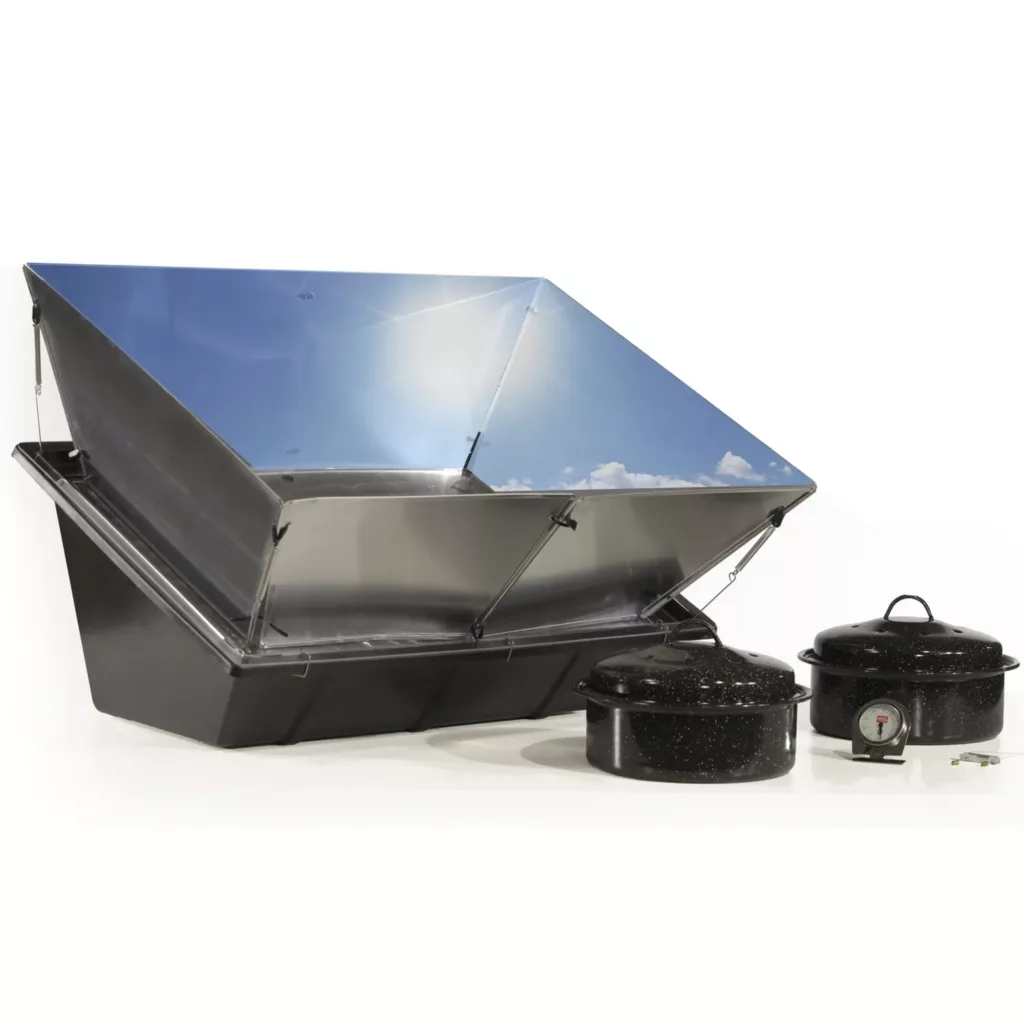 The Solavore Sport Solar Oven can reach a maximum temperature of 275 degrees Fahrenheit. Being an adaptable and durable solar oven, it is fully insulated. It is made of non-harmful materials and is designed to prevent heat loss, making it one of the best sustainable kitchen appliances.
Specifications:
Perfectly insulated (R 6.5 value)
Suitable for summer and winter cooking
Higher-grade polished aluminum reflector panels
1-inch air gap between the thicker molded lid and the taped-on plastic film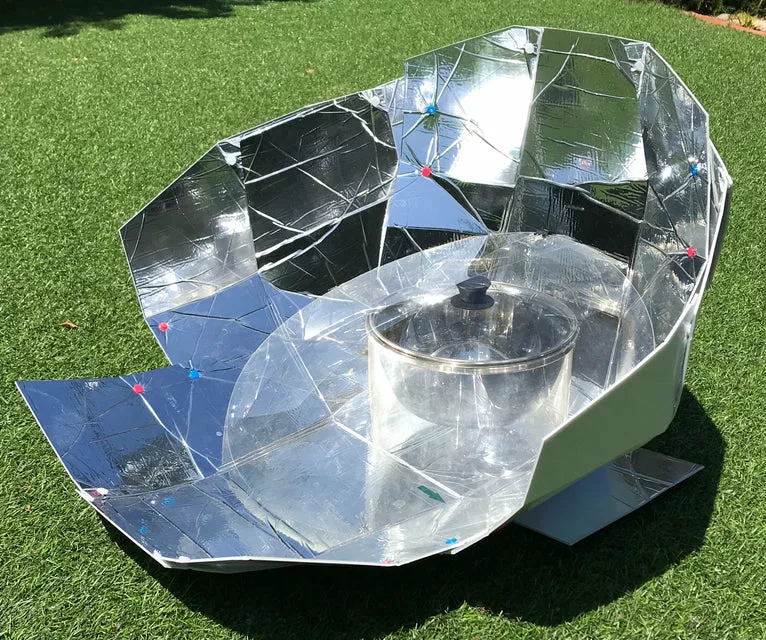 A basic and cheap solar cooker, the Haines Solar Cooker can reach temperatures up to 325 degrees Fahrenheit. Its portability and easy structure make it comfortable for outside cooking, such as camping. The cooker is constructed from long-lasting materials and utilizes reflective panels to concentrate sunlight, providing a sustainable and effective culinary solution.
Specifications:
Snaps together for fast assembly and disassembly and folds for storage
Adjustable for low and high sun angles
It is portable, weighing only 29 ounces (pot not included)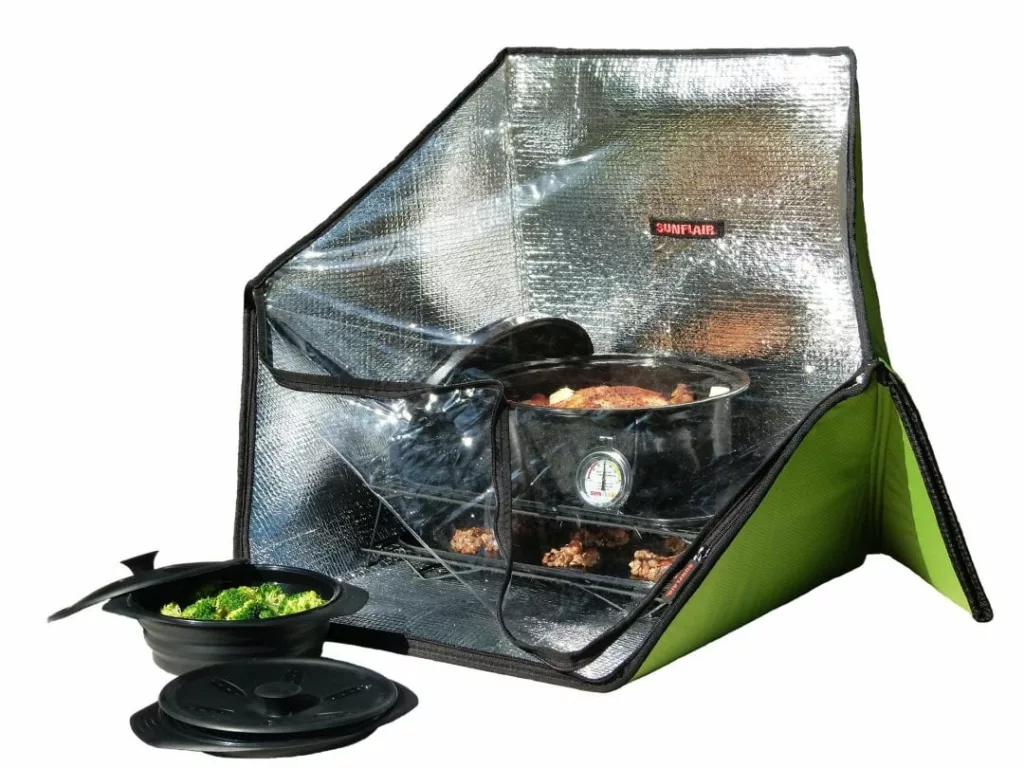 The Sunflair Deluxe Solar Oven is a more extensive solar oven capable of reaching temperatures as high as 285 degrees Fahrenheit (140 degrees Celsius). It includes multiple silicone containers that collapse and a thermometer. For outdoor enthusiasts who wish to practice sustainable cooking via solar cooking, this oven is one of the best solar ovens due to its easy assembly.
Specifications:
The market's most versatile solar oven
No assembly is necessary. Simple to use. Installs and stores in mere seconds
Includes 1 solar oven thermometer, 2 heat-conducting/baking trays & much more
The oven is only 1 pound and 2 ounces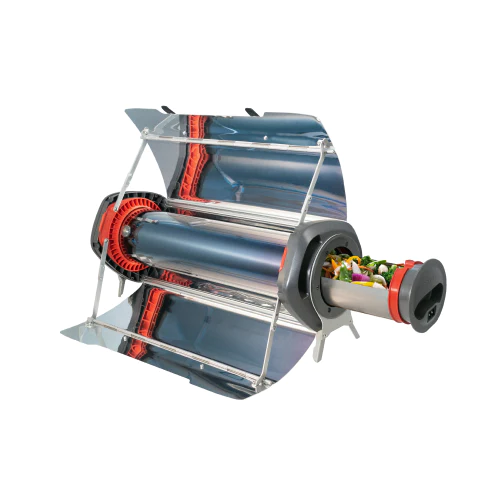 The Gosun Fusion Hybrid Solar Oven allows cooking with solar and electric energy. It can reach temperatures up to 550 degrees Fahrenheit and offers a range of cooking alternatives. With a high-efficiency vacuum tube and solar panel, it is the best solar oven for hybrid and outside cooking activities.
Specifications:
World's first solar oven capable of cooking without the Sun
A hybrid solar-electric oven
Powered by the sun or 12 Volts from a vehicle, boat, RV, or PowerBank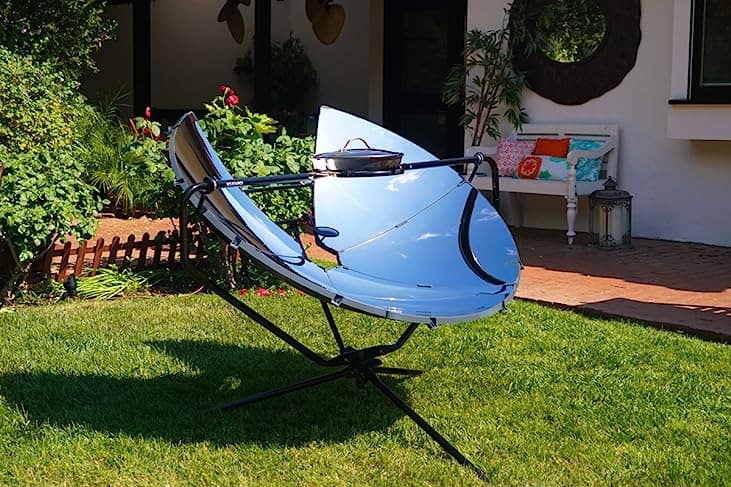 The SolSource Classic Solar Cooker is a high-performance solar oven that can reach temperatures up to 550 degrees Fahrenheit. It has a reflective dish and an adjustable mount for optimal solar collection. The cooker is designed for efficient cooking, making it a suitable option for eco-friendly outdoor cooking.
Specifications:
Outdoor Durability Plastic
Tripod Legs with Full Rotation Capability for the Parabola
Less than 10 pounds in weight
Key Considerations When Choosing a Solar Oven
With so many options, it is common to need clarification when choosing which solar oven to purchase. Your guide to eco-friendly ovens is here to assist you. Solar-powered ovens should be selected while keeping the following things in mind:
Efficiency: Look for a solar oven with high energy efficiency, meaning it can effectively convert sunlight into heat. This ensures faster and more reliable cooking.
Temperature Range: Consider the temperature range of the solar oven. It should be capable of reaching the desired cooking temperatures for your preferred recipes.
Size and Capacity: Determine the size and capacity of the solar oven based on your cooking needs. Consider the number of people you typically cook for and the size of the dishes you plan to prepare.
Durability: Opt for a solar oven made from durable materials that can withstand outdoor conditions and last for a long time. Look for features like sturdy construction and weather resistance.
Portability: If you plan to use your solar oven for camping or outdoor activities, choose a portable and lightweight option that is easy to transport.
Cooking Time: Consider the estimated cooking time provided by the manufacturer. Some solar ovens may require longer cooking times, so choose one that aligns with your lifestyle and cooking preferences.
Additional Features: Explore additional features such as adjustable reflectors for optimizing sunlight, temperature gauges, and removable trays or racks for easier cleaning.
User-Friendliness: Look for a solar oven that is easy to set up and use. Consider features like intuitive controls, clear instructions, and hassle-free maintenance.
Budget: Determine your budget and find a solar oven that offers the best value for your investment. Consider the long-term savings on energy costs that a solar oven can provide.
Reviews and Recommendations: Read reviews and seek recommendations from others who have used solar ovens to get insights into their performance, reliability, and user satisfaction.
Benefits of Sustainable Cooking with Solar Ovens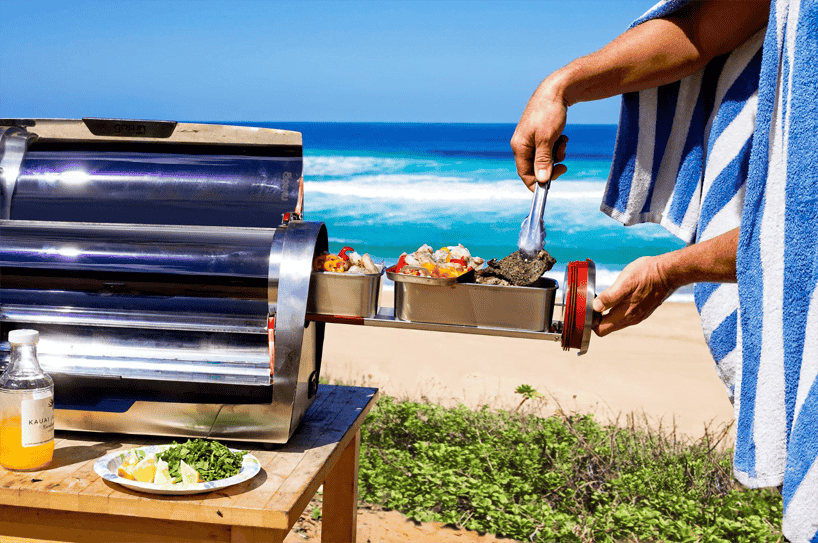 Credit: Solar energy question
Sustainable cooking with solar ovens offers numerous benefits, both for individuals and the environment. Firstly, solar ovens rely on renewable energy from the sun, eliminating the need for traditional fossil fuels such as gas or electricity. This reduces greenhouse gas emissions and helps combat climate change by minimizing the carbon footprint associated with cooking. By using solar energy, individuals can significantly reduce their reliance on non-renewable energy sources, contributing to a cleaner and more sustainable future.
Secondly, sustainable cooking with solar ovens promotes energy efficiency. Solar ovens harness the power of the sun by converting sunlight into heat energy, which is then used for cooking. This method is highly efficient as it directly utilizes the abundant solar radiation available in many regions. By harnessing this natural and free source of energy, solar ovens reduce energy waste and decrease the overall energy demand. This not only saves money on utility bills but also helps conserve valuable resources, making sustainable cooking an economically and environmentally sound choice.
Furthermore, sustainable cooking with solar ovens promotes healthier eating habits. Solar ovens operate at lower temperatures compared to conventional ovens, which can help retain the nutritional value of food. The gentle and slow cooking process in solar ovens preserves the natural flavors, textures, and nutrients in the ingredients. This means that meals cooked in solar ovens often require less added fats, oils, or seasonings to enhance the taste. Consequently, individuals can enjoy healthier and more nutritious meals that are free from the harmful byproducts associated with traditional cooking methods
Conclusion
Solar ovens are a one-of-a-kind invention. Their mere use can save the environment and even sustain long-term health benefits. It is like a win-win. They also help conserve energy and reduce the use of finite resources. By using solar ovens, we can both help the planet and experience the satisfaction of eating a meal prepared entirely by the sun's energy. Let's use solar ovens to transform cooking into a more environmentally friendly practice.
Ready to dive deeper into the world of green and sustainable living? Check out popular home and lifestyle blogs for more valuable insights, tips, and inspiration on how to lead a greener lifestyle and make sustainable choices.