The festive season is upon us, and what better way to infuse the holiday spirit into our homes than with DIY Christmas pillow covers? In today's fast-paced world, we all crave quick Christmas pillow makeovers that don't compromise on style. In this guide, we'll walk you through a 10-minute Christmas craft that promises both ease and elegance.
Why Choose DIY Christmas Pillow Covers for Your Decor?
DIY Christmas pillow covers are more than just crafts; they're memories in the making. Crafting your own decor adds a personal touch that store-bought items can't match. Plus, it's cost-effective and serves as a fun family activity, making your decor truly special.
Materials Needed for Quick and Easy DIY Pillow Covers
Before we dive into our easy DIY Christmas pillow covers, let's gather our materials. You'll need:
Fabric of choice (preferably cotton or linen)
Sewing machine or needle and thread
Decorative items like ribbons, buttons, or sequins
Fabric paint or markers for added flair
Remember, the beauty of DIY Christmas pillow covers is that you can customize them to your liking. So, feel free to get creative with your materials!
Unlock Your Savings with Exclusive Offer Coupons
Save big while shopping for sustainable products! Grab your exclusive coupons today!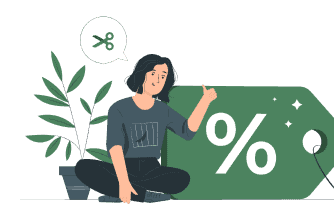 Step-by-Step Guide to Creating DIY Christmas Pillow Covers in 10 Minutes
Choose Your Design
Let's start with inspiration. Look around for inspiration – it could be from festive pillow patterns, magazines, or even your own imagination. Next, sketch! Once you've settled on a design, sketch it out on paper. This will serve as your blueprint and guide you through the process.
Cut the Fabric
Measure your pillow and add an extra inch on each side for seams. This ensures your cover fits snugly. Then, using a fabric marker or chalk, mark out the dimensions on your fabric. Then, using sharp fabric scissors, cut out two squares or rectangles based on your measurements.
Decorate
It's time to make a plan. Before you start, lay out your decorative items on the fabric to get a sense of how they'll look. If you're using fabric paint or markers, ensure the fabric is stretched out and free of wrinkles. Draw or paint your design and let it dry as per the product's instructions. You can also experiment with embellishments – sew on or glue ribbons, buttons, sequins, or other decorative items. Ensure they're securely attached.
Sew
Prepare to sew! Place the two fabric pieces with the right sides (the sides with the design or the "pretty" sides) facing each other. Then, using a sewing machine or needle and thread, sew along three edges of the fabric, leaving one side open. Ensure your stitches are even and about an inch away from the edge. If you're using a sewing machine, use pins to hold the fabric in place. If you're hand-sewing, ensure your stitches are tight and even.
Turn and Stuff
Once sewn, gently turn the pillow cover right side out. Use a pencil or a stick to push out the corners. Next, insert your pillow into the cover. Ensure it fits snugly and fills out all the corners. For the final sewing step, fold the edges of the open side inwards and sew it shut. This can be done using a hidden stitch to keep it neat.
Voila! Your DIY Christmas pillow covers have come to life in just 10 minutes.
7 Trendy Design Ideas for Your DIY Christmas Pillow Covers
Infuse some festive charm into your holiday decor with our trendy design ideas for your DIY Christmas pillow covers. From traditional motifs to contemporary twists, we'll explore creative ways to transform your living spaces, sure to leave your guests in awe.
Classic Christmas Symbols
Snowflakes: Delicate white snowflakes on a deep blue or red background.
Reindeer: A silhouette of a reindeer, possibly with a shiny red sequin for Rudolph's nose.
Christmas Trees: A series of trees in varying sizes and shades of green.
Festive Phrases
"Merry & Bright": Written in cursive with gold or silver fabric markers.
"Ho Ho Ho": Each "Ho" inside a colorful Christmas bauble design.
"Peace, Joy, Love": Each word on a separate line, adorned with small decorative symbols like stars, hearts, or doves.
Scenic Designs
Winter Wonderland: A snowy landscape with children building a snowman.
Santa's Sleigh: Santa's silhouette flying over a moonlit village.
Nativity Scene: A simple silhouette or a detailed depiction of the birth of Jesus.
Modern and Abstract
Geometric Christmas Trees: Triangles in varying shades of green, adorned with colorful dots as ornaments.
Abstract Snowflakes: Using splatter paint techniques or tie-dye effects.
Minimalist Wreath: A simple green circle with a red bow, representing a Christmas wreath.
Crafty and Handmade Feel
Patchwork: Different festive fabrics sewn together in a quilt-like design.
Handprints: For a family touch, use the handprints of family members, painted to look like Christmas trees or reindeer.
Lace & Burlap: A rustic design using burlap fabric adorned with delicate lace and red ribbons.
Cultural and Around the World
Nordic Patterns: Traditional Scandinavian designs in red and white.
Feliz Navidad: Incorporate designs inspired by Mexican Christmas traditions.
Parol Lantern: A design inspired by the Filipino Christmas lantern, colorful and radiant.
Whimsical and Fun
Gingerbread House: A colorful and sweet-looking gingerbread house with candy cane borders.
Christmas Owls: Cute owls wearing Santa hats or reindeer antlers.
Festive Cacti: For a warmer climate touch, cacti adorned with Christmas lights and ornaments.
Caring for Your DIY Christmas Pillow Covers
To ensure your creations last for many holiday seasons to come, always hand wash them in cold water. Store them in a dry place to maintain their festive charm.
FAQs
How can I make my pillow covers more festive?
Consider adding tassels, beads, or even LED lights for that extra festive touch.
Can I use old clothes for the fabric?
Absolutely! Recycling old clothes for your DIY Christmas pillow covers is a great way to be sustainable.
Where can I find more DIY pillow cover tutorials?
Explore our website for more creative ideas and step-by-step guides.
Conclusion
Our homes are a reflection of our personalities, and there's no better time to showcase this than the holidays. With our guide on 10-minute DIY Christmas pillow covers, you can add a personal touch to your decor and create memories that last a lifetime. As the festive season approaches, we encourage you to dive into more DIY Christmas decor projects and make this holiday truly special.
For more fun and sustainable DIY projects, visit our blog and get crafting!
Want to read more like this?
Get similar stories and a free sustainability checklist delivered to your inbox.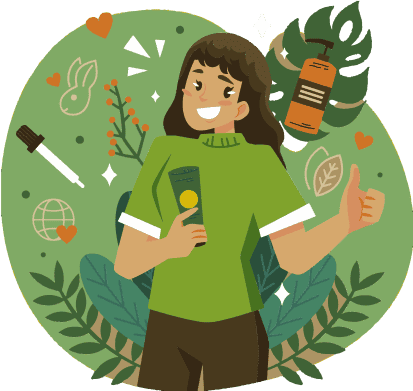 Get similar stories and a free sustainability checklist delivered to your inbox.