Christmas is the season of pomp and cheer, spending time with family and all our loved ones, and most importantly, spreading goodwill, happiness, and kindness. Christmas is such an integral part of all our lives which is also why we must do our utmost to celebrate it in a sustainable way. But don't worry too much! Be Zen is here with some original and unique eco-friendly Christmas ideas so that you can have a joyous clean, and green vacation.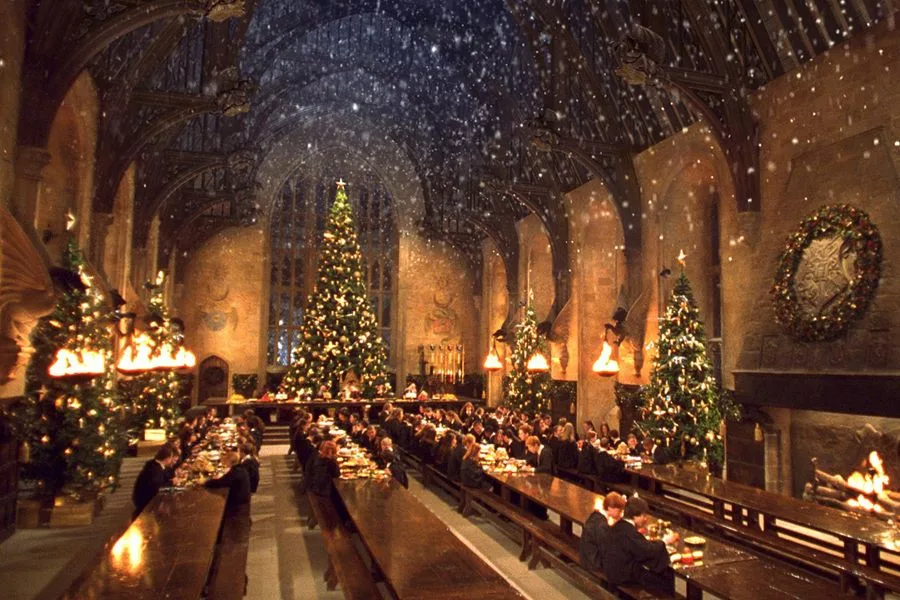 ---
How Do You Make Christmas Eco-friendly?
It's not rocket science! In fact, it will come to you as second nature if you already follow a sustainable lifestyle. Just think of all the aspects related to Christmas. These can be food, decorations, gifting ideas, travel- or anything that factors in your to-do list.
Then think of all the ways in which you might be creating waste. Find sustainable alternatives for everything from decorations to your Christmas tree and Christmas meal. And voila! We have a sustainable Christmas.
Let's choose eco-friendly Christmas decorations, trees, and presents to make this year's holiday the most sustainable and environmentally friendly one yet. We are all aware of how crucial it is to make every effort to be more sustainable in the wake of this year's COP27, and for many of us, that starts at home. Small adjustments may have a big impact on lowering our environmental impact, especially during the Christmas season when there is a higher likelihood of waste, overconsumption, and mass buying.
Let's start with discussing some of the ways in which we can shop sustainably for Christmas.
How To Shop For Christmas More Sustainably?
We all tend to go a little overboard with our shopping during the Holiday season, whether it be for decorations, clothes, gifts, or simply new items for the house. Overconsumption is highly unsustainable, and we must make it a point to control our Christmas shopping.
Always Opt for Local!
Want to purchase environmentally friendly gifts? The simple maxim of "buy less, buy local" applies here. By purchasing gifts locally, you may reduce the carbon footprint connected with the shipping of the items you're buying while also promoting small producers and suppliers.
Online stores like Etsy will let you know whether a seller is headquartered in the US or when an item has been created in the US if you're doing your holiday shopping there. You can even use Be zen to find locally sourced products for your Christmas shopping!
---
Gift Cards Are a Thoughtful Present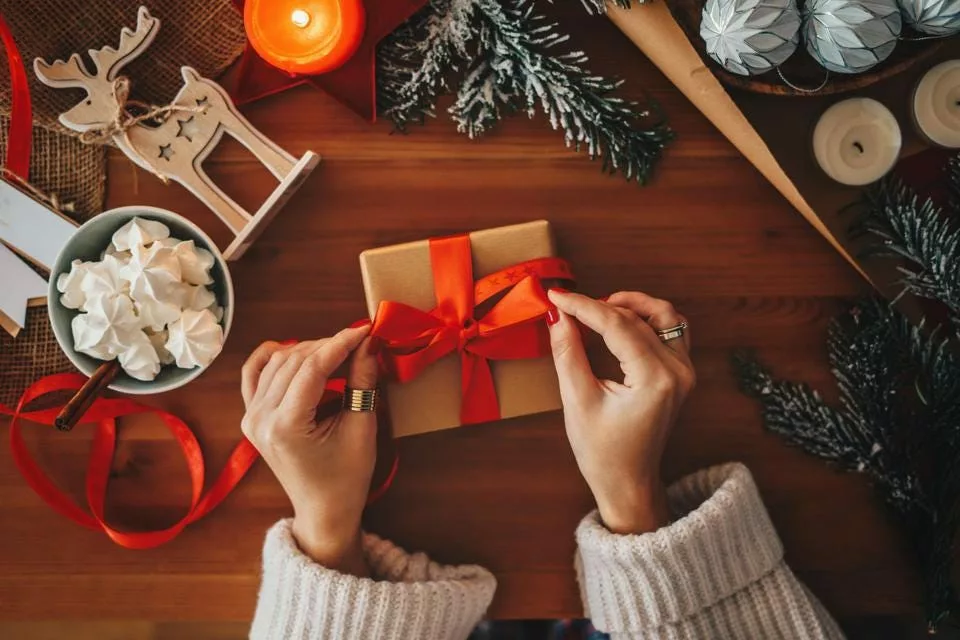 We understand wanting to buy personalized gifts for your loved ones, but if you aren't sure about what to get someone, instead of buying them something they may not even use that much, you can always opt to get them a gift card so they can choose something of value which is durable and long-lasting! Gift cards are actually leading Christmas and post-Christmas sales in several verticals.
---
Handmade Gifts For The Win!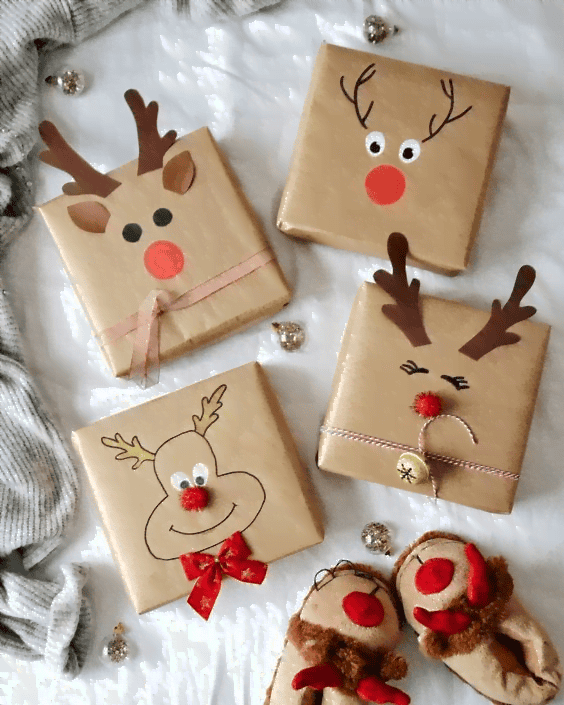 Talking of personalized gifts, absolutely nothing beats something handmade. You can be extremely versatile with this. There are some amazing art and craft DIY Christmas gift guides on Youtube. You can use scrap materials you already have at home. You can even try your hand at some vegan recipes or knit a jumper or whatever you would want to do to express your love!
---
Only Choose Ethically Produced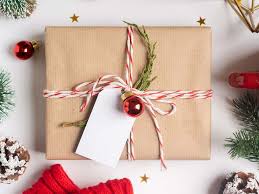 You may choose from ethical and eco-friendly presents like recycled blankets and shopping bags or vegan, paraben-free shampoos and conditioners and more!
Extensions like Be Zen can assist you in sifting through the confusing array of companies to find presents that are ethically produced, crafted with materials free of animal testing, and packed without the use of plastic.
---
Second-Hand is the Way to Go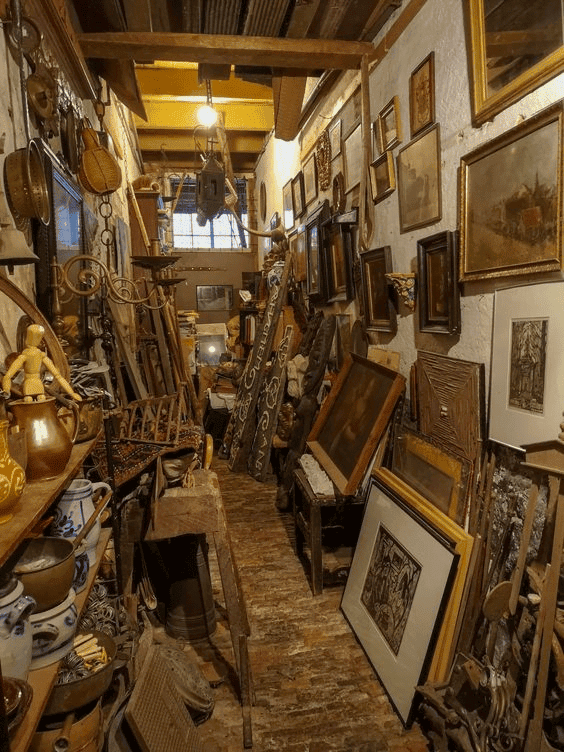 Purchasing used goods rather than new ones extend the lives of lovely items, conserves resources, and lessens waste. Contrary to popular belief, antique presents might be more distinctive than those purchased in stores. Second-hand doesn't always equal worse when it comes to giving. You should be certain about the things you're purchasing before spending your money because second-hand items might be more difficult to exchange than gifts purchased in a store. Shops like Etsy help you find unique second-hand items. Also, be sure to check out charity shops and antique shops near you!
---
Gifts Without Plugs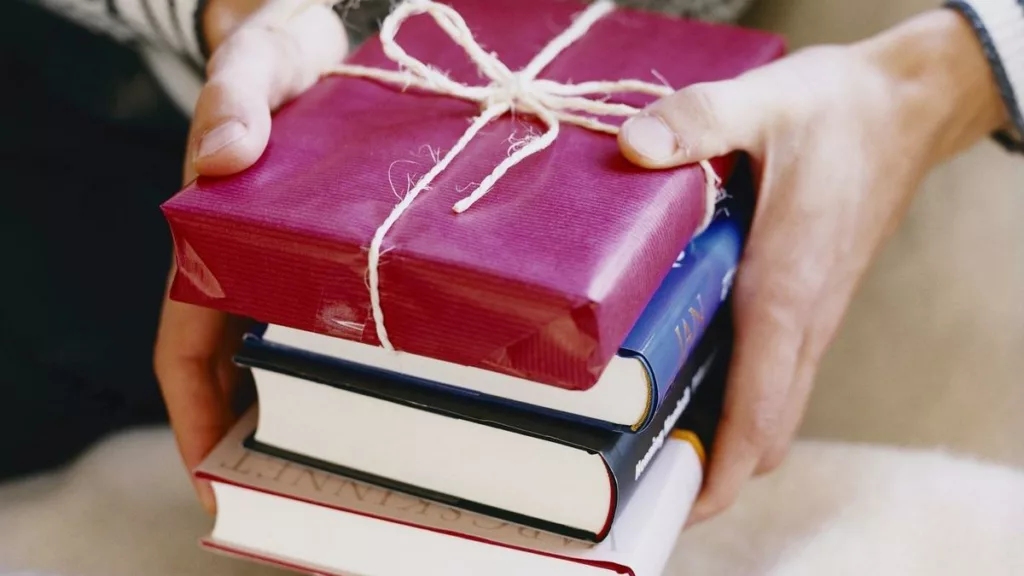 Toys and books are examples of presents that don't use power. Thus, they often have a lesser carbon footprint than those that do. So, be sure to avoid any gifts that require electricity! We often do not pay attention to this fact, but electricity cables and dissipating heat are also a cause of increasing carbon output that is not good for the planet. Moreover, handmade gifts and the culture around them seems to be evaporating with the rise in electronics. It's better to offer a thoughtful gift to people instead of encouraging them to stay glued to their devices.
---
Opt For Durable Gifts
Consider the product's expected lifespan as well as whether or not it can be recycled or upcycled once its useful life has passed. For instance, novelty gifts like light-up sneakers could make you chuckle momentarily, but if it's hard to clean and loses its lights soon, will you really want to wear it again next year?
---
Eco-friendly Christmas Ideas
The number of ways to be waste-free is limitless, but by following these few rudimentary steps, you will surely enjoy a zero-waste Christmas!
For Gifts
By inculcating some of our green Christmas ideas of buying preloved, ethically produced, durable, long-lasting gifts, you will certainly be cutting down on your waste generation. We are also staunch supporters of handmade gifts! Put that card paper lying dormant for the past year in your drawer to use! We 100% recommend checking out Be Zen to find some ethically produced products to gift to your friends and family! Some additional gifting tips include:
Zero Waste Christmas Cards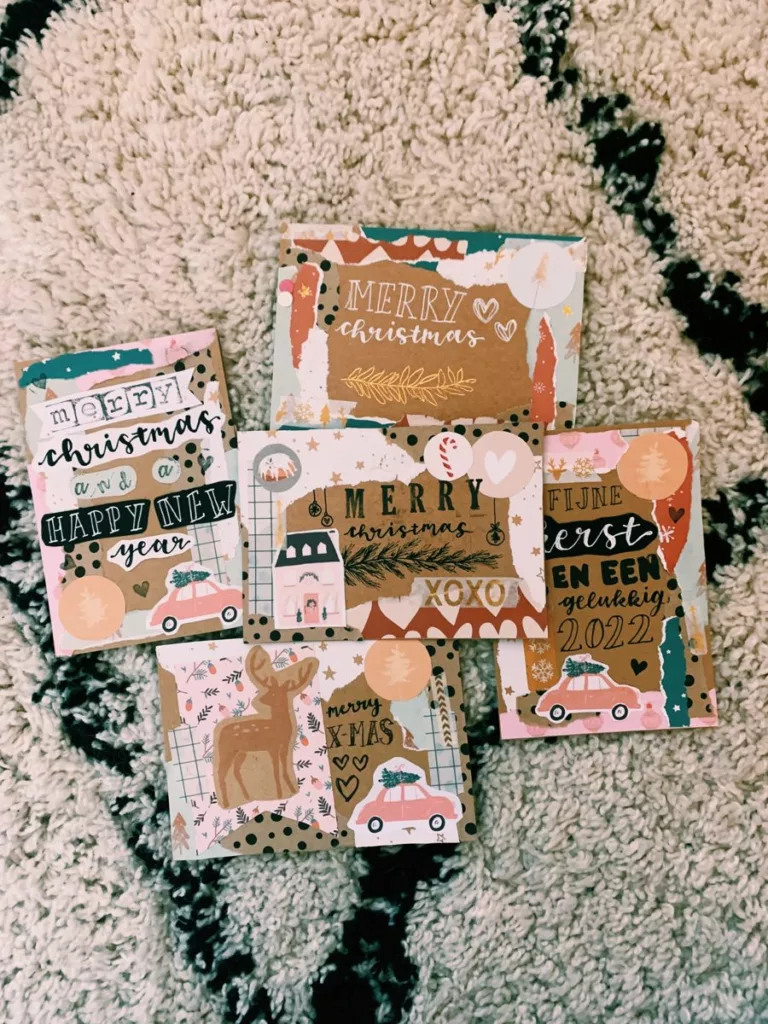 E-cards are, without a doubt, the most environmentally friendly and waste-free type of holiday card. These days, you may add family photographs and video recordings, among other enjoyable things. Choose environmentally appropriate recycled paper for the post variations. Last but not least, many glossy or sheeny non-recycled Christmas cards do include a thin plastic covering. Of course, for minimal waste, keep an eye out for items that are not packaged in plastic film.
---
Zero Waste Gift Wrapping
Plastic is typically seen in wrapping paper. Shiny objects are a dead giveaway that they almost surely include plastic.
There are various methods to wrap Christmas presents for loved ones without using plastic. The ideal substitute is to get a roll of natural brown wrapping paper. You can spice it up with potato prints, which are simple to produce and a great kid-friendly art project.
As an alternative, think about printed Christmas fabric made of 100% cotton. You may reuse it year after year if you cut it correctly.
---
For Your Christmas Tree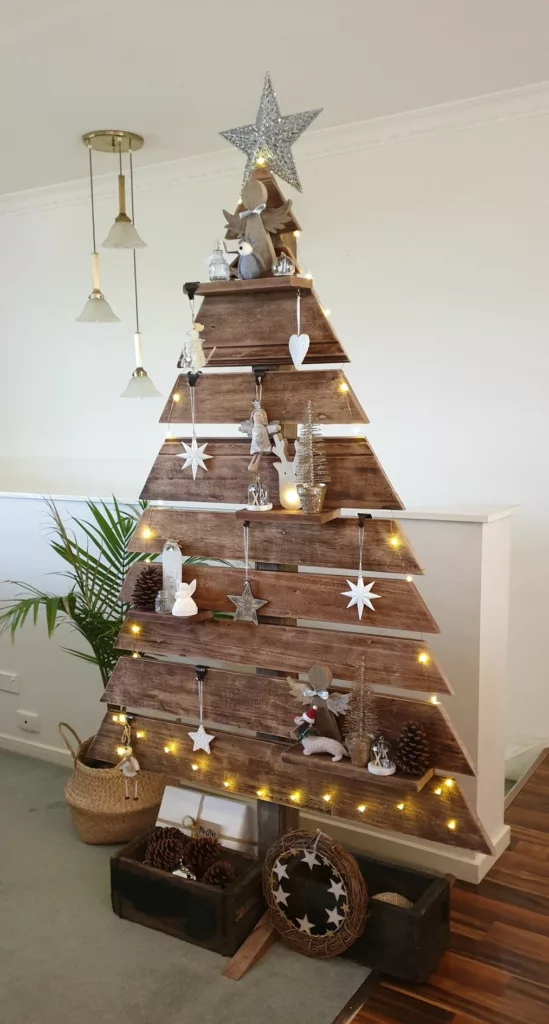 Plastic is typically seen in wrapping paper. Shiny objects are a dead giveaway that they almost surely include plastic.
There are various methods to wrap Christmas presents for loved ones without using plastic. The ideal substitute is to get a roll of natural brown wrapping paper. You can spice it up with potato prints, which are simple to produce and a great kid-friendly art project.
As an alternative, think about printed Christmas fabric made of 100% cotton. You may reuse it year after year if you cut it correctly.
To stop the manufacture of fresh "virgin plastic," we may all take little steps. Choose the eco-friendly kind offered by nature for the common Christmas tree centerpiece for a simple zero-waste option. By which we mean a real tree.
Naturally, purchasing a tree and having it take place of honor in the living room over the holiday season still leads to waste. Of course, on Christmas Eve, we all still want to have a place to put our environmentally friendly gift-wrapped presents.
With the rise of the internet, you can now even hire a Christmas tree, which is even better and more appropriate for a zero-waste Christmas. Many businesses now offer to transport a living tree to your location, rent it to you for the duration of the season, and then pick it up. You can find out whether there are any Christmas tree rental services in your area by performing a fast Google search.
Alternatively, you may purchase a live Christmas tree in a container and then plant it in your garden to create unforgettable family memories for the next year.
Don't throw away the fake plastic tree you already have stored in the cabinet. Instead, keep it around as long as you can during this and the following holiday season. You could even fancy it up with some eco-friendly gifts below and some waste-free décor ideas, as mentioned below.
---
For Decorations
If you're considering using plastic ornaments on your Christmas tree, consider how much we can get from nature instead. Its time to get extra creative with yoir decorations!
Edible and Zero-waste Christmas Decorations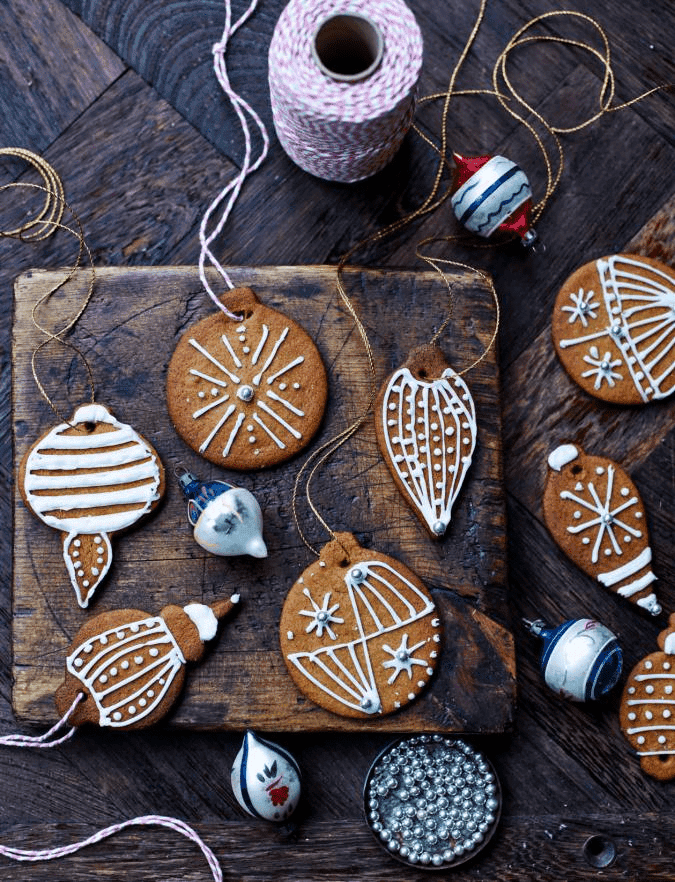 As an alternative, think about creating gingerbread men and decorating them with Christmas-themed frosting for a creative twist on zero-waste décor or presents. You may make your own lovely and tasty tree decorations by carefully poking a small hole in the top of the cookies as they cool and adding some natural thread.
Once they've cooled, place them in gift boxes or wrap them in tissue paper to make meaningful presents. Additionally, since there are only a few crumbs left behind, these decorations are a great way to reduce waste.
---
Opt For Sustainable Candles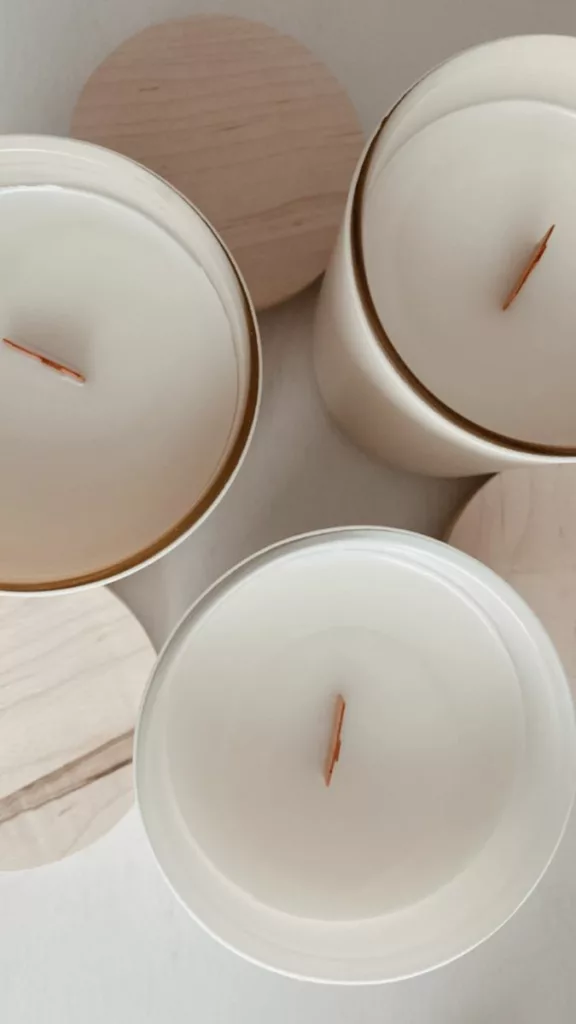 Any festive environment may feel more spectacular with the addition of candles. In any zero-waste Christmas gift guide, twinkling lights must be included because they are crucial for the holiday season. Choose vibrant candles made of ingredients like soy wax, as it is more ecologically friendly than the majority of commercially available paraffin-based candles. Although not precisely plastic, paraffin is an oil byproduct, and both are ultimately made of petroleum.
---
Use Nature to Make a Table Centerpiece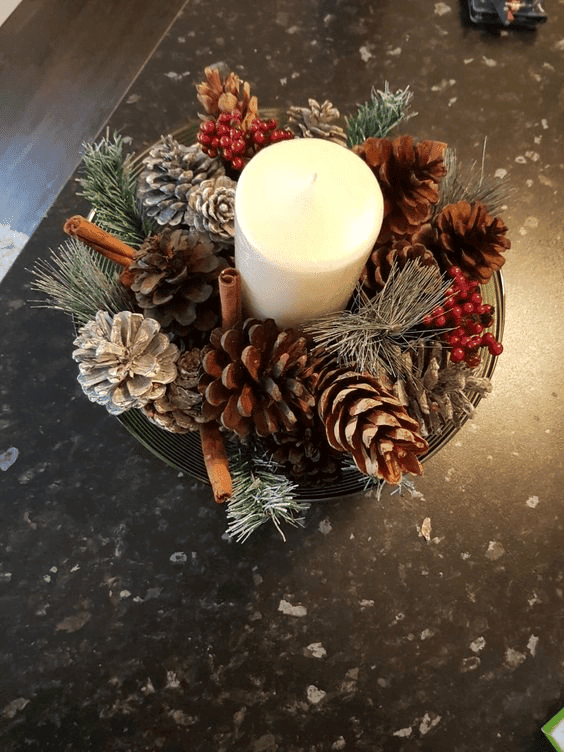 The addition of the best that can be found in nature can make the zero-waste Christmas table feel even more special. A great place to start is by gathering pine cones and giving them a little sparkle with eco-friendly glitter.
Pick up a few tiny paper bags, set some dirt in the bottom to keep them standing, and then embellish them with twigs and other flora. You can create a stunning, environmentally friendly table arrangement by using a little creativity.
---
Hand-Painted Christmas Baubles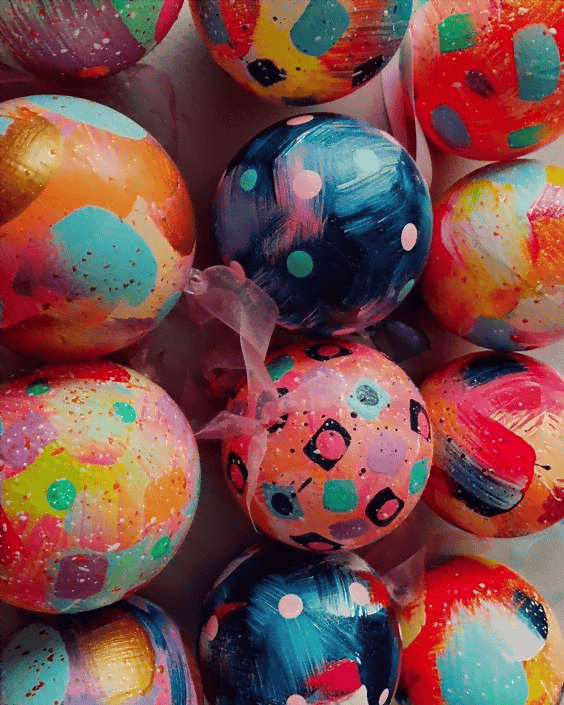 This Christmas, replace your plastic ornaments with these lovely hand-painted glass substitutes. These zero waste Christmas decorations are ideal to give as gifts since they may be personalized with the name of a loved one or a Christmas greeting thanks to their hand-painted nature. Additionally, staying away from plastic tree ornaments will aid in lowering greenhouse gas emissions.
---
For Christmas Food
On Christmas Day, after everyone has left and you're ready to pick through the leftovers, package them and store them in a zero waste method.
Christmas may result in a lot of food waste, so only purchase products that you know your family will actually use and consume. To prevent food waste, wrap leftovers in beeswax rather than cling film. And make sure to pick up some durable stainless steel food storage containers so you can keep your pieces properly in the refrigerator or freezer and avoid wasting them.
Also, this may seem a little hard but opting for organic, vegan food can always be more ethical and sustainable!
---
Out and About
We have a few more interesting zero-waste Christmas tips curated for you!
Sustainable Christmas Crackers
The standard Christmas cracker must simply be eliminated in order to save trash this season. It will just not do to utilize those insignificant plastic trinkets.
Making your own may be a fun way to get into the holiday mood and include the kids in the run-up to Christmas if you have the time. The first step is to begin saving toilet paper in the weeks leading up to Christmas. Grab some natural eco-friendly Christmas paper, and you're good to go. Alternatively, you may make it unique by purchasing plain paper and printing with potato prints.
Then, all that remains is to decide which present ideas to include inside for trinkets and miniature natural gifts. Consider metal key chains, tiny soaps, little glass bottles of vodka flavored with Christmas pudding, or a spiced apple, clove, and clementine syrup that is alcohol-free.
---
Use Solar Panel LED Lights
We absolutely adore these solar-powered Mason jars. Using these solar-powered mason jar lights and led lights, you can illuminate your patio, deck, or garden. They're perfect for spending Christmas outside with a blanket and a hot chocolate.
When the sun is out, solar-powered led lights may emit a cosy glow for around ten hours. You're ready to go when it comes in a paper package with a rechargeable battery.
---
Don't Use Disposable Cutlery!
Get rid of the plastic plates and cutlery if you're having larger crowds outside or you're concerned that too much holiday enthusiasm could damage your china. Nowadays, many paper plates are biodegradable, making them a far better option than those made of plastic.
Grab a set of Bamboo plates and cutlery for the Christmas BBQ, the day after a picnic, or, in short, any eating event where actual dishes aren't quite suitable. They go in well with the rest of your zero-waste Christmas gifts and seem more natural because to their eco-friendliness, biodegradability, and compostability.
Grab a bar of zero-waste dish soap as well for the expected lengthy dishwashing session. They also make wonderful Christmas stuffers and modest presents to inspire people on the zero-waste road.
---
The Be Zen Way to Invoke the Holiday Cheer
We at Be Zen hope you have a holly, jolly Christmas because it is the best time of the year! But be sure to not forget to be ethical, eco-friendly, and sustainable and treat your planet with the same amount of love and affection you treat your friends and family with! Be sure to download the Be Zen chrome extension because it will most certainly make celebrating a sustainable Christmas easier!