During the last 3 years we have seen a boom in comfort wear, be it in office spaces or our homes. People prefer relaxed clothing and easy sliders for everyday comfort. People are investing in loungewear and oversized sweats. So don't forget to get the tastiest sustainable slippers for your feet.
It's no secret that our love for fast fashion has taken a toll on the planet. But what about our feet? In a city where we spend most of our time running around on concrete, it's important to give our feet a little TLC and make conscious choices when it comes to footwear.
That's where sustainable slippers come in. The following brands have ensured the highest ethical standards and use only sustainable materials. They are cozy and green as every product should be.
And the best part, you ask? No fear of greenwashing, period.
13 Warm and Cozy Sustainable Slippers to Try!
1. Allbirds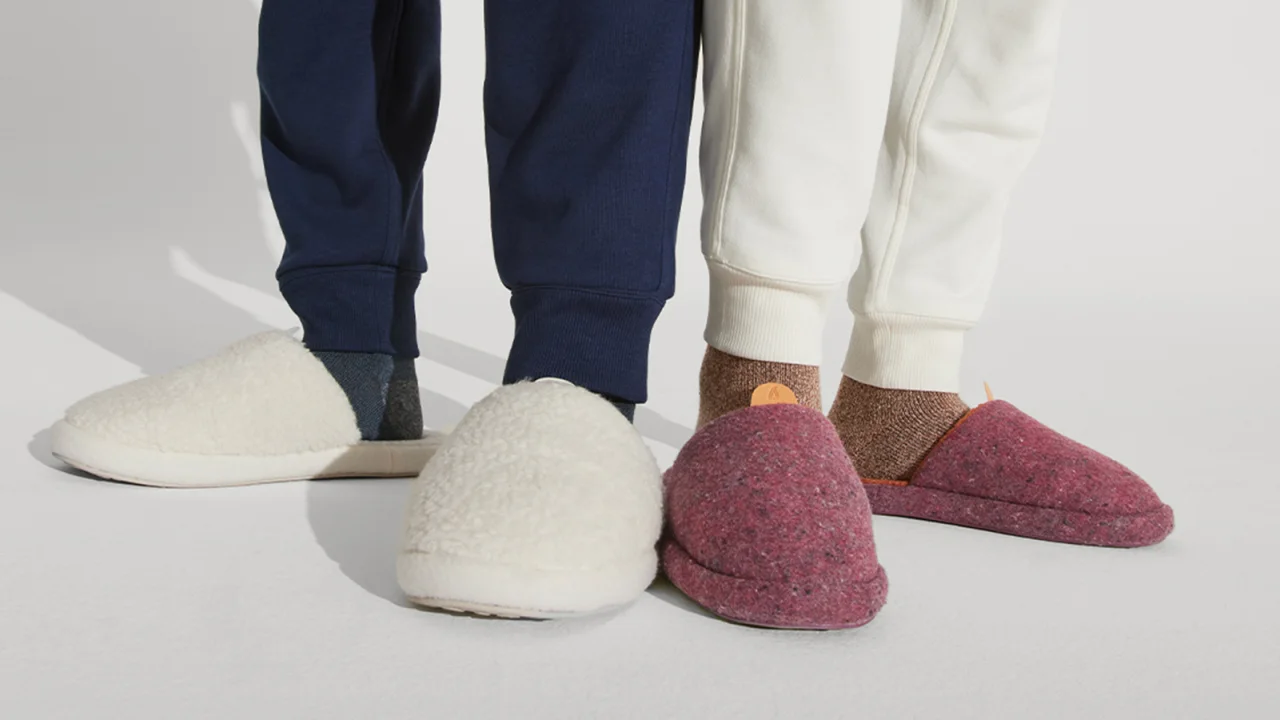 Allbirds slippers are made with leftover merino wool sourced from New Zealand and spun at the only EU-certified wool mill in Europe situated in Milan. The Wool Dwellers range reuses wool scraps (60%) and 40% GRS-certified recycled polyester. Allbirds is Certified B Corp and 100% Carbon Neutral, besides using 100% recycled cardboard packaging. Trust this conscious company to get things right and keep your feet happy, warm, and safe without harming the planet.
Buy Now
2. Aura Que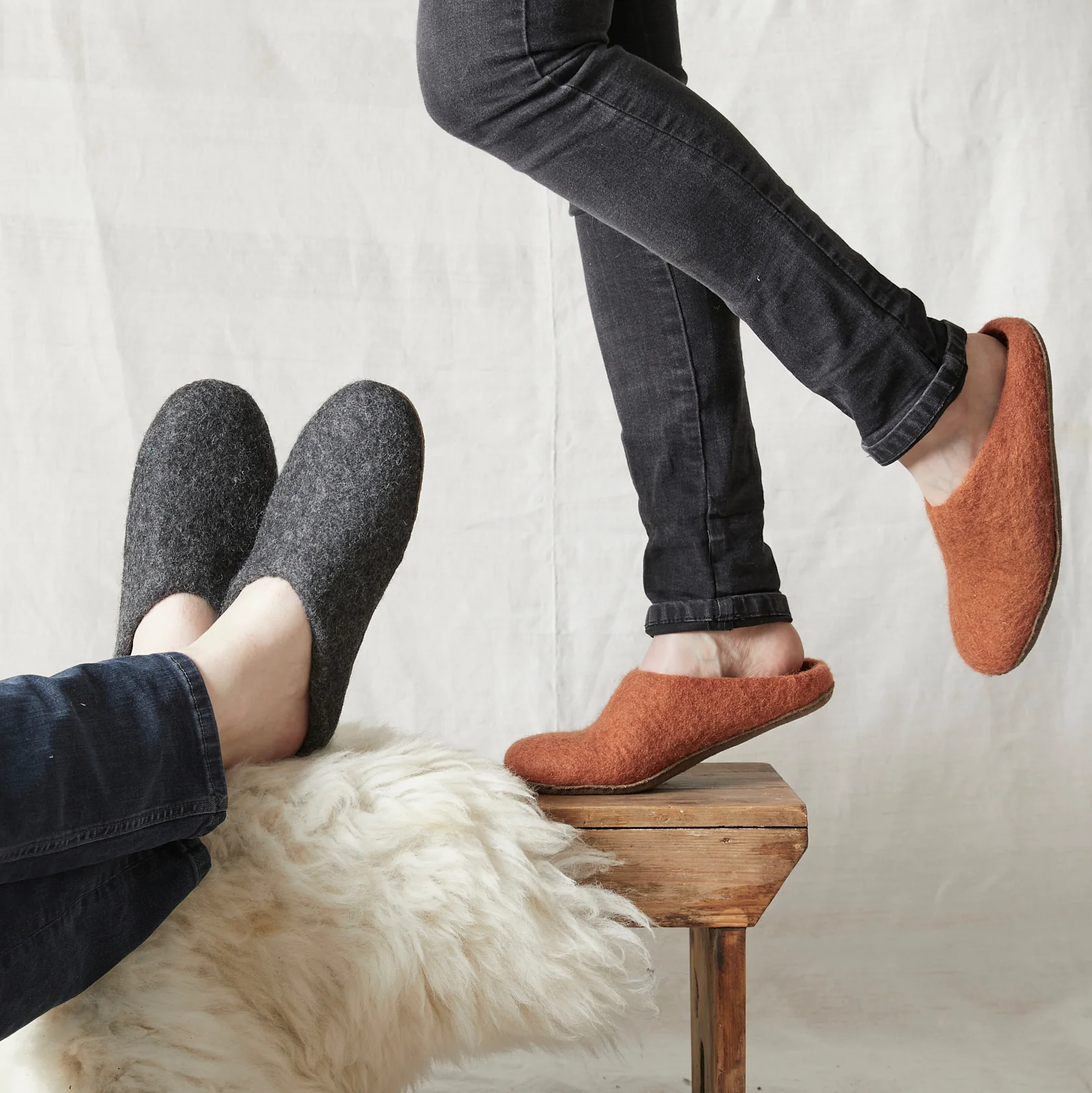 Aura Que's toasty footwear is perfect for homebodies who love to snuggle up during frigid months. The slippers are made from 100% hand-felted wool and contain natural dyes. Aura Que supports women cooperatives in Nepal by training them in the art of shoemaking. The company ensures greater-than-average incremental pay, and flexible work hours all while ensuring that the producers are WTO-certified. Sign up for these ethically made and handcrafted slippers that give your feet some loving.
Buy Now
Unlock Your Savings with Exclusive Offer Coupons
Save big while shopping for sustainable products! Grab your exclusive coupons today!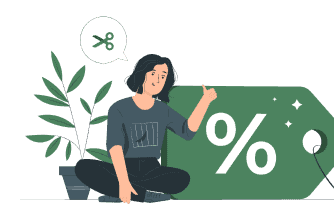 3. Baabuk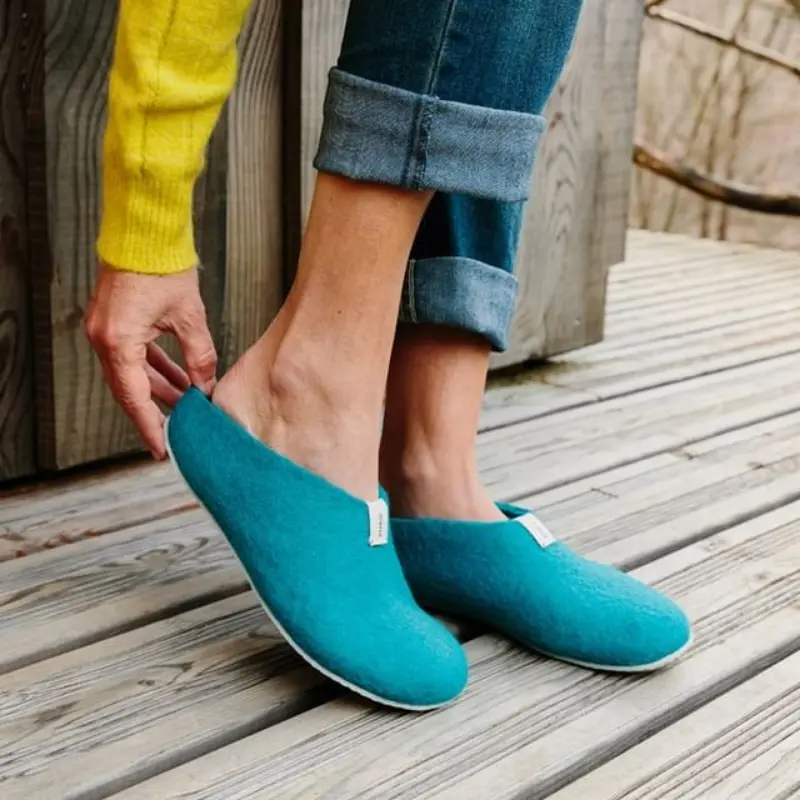 Baabuk is a Swiss family footwear brand that uses 100% pure wool. The sole is made from natural crepe rubber and is a sustainable choice. Baabuk is a certified B-Corp that has high ethical and commendable business practices. Right from the sourcing of raw materials to the production and distribution process, Baabuk takes care of every part of the cycle. The pairs are quite affordable and a snug fit for everyone out there.
Buy Now
4. BureBure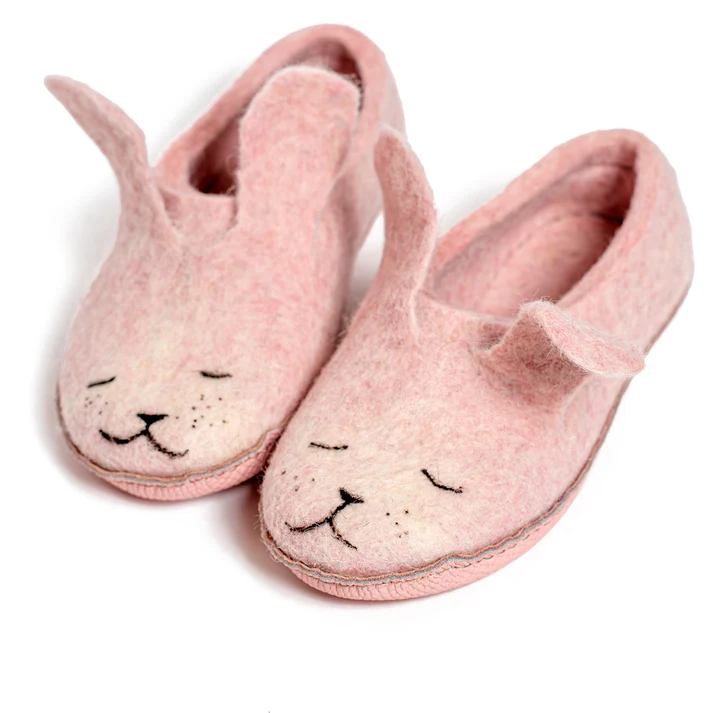 BureBure has one of the prettiest ranges of handmade slippers on this list. These breathable and seamless designs are made from Inga's sheep farm, flax fiber, or silk sari bits. BureBure slippers are a product of meticulous craftsmanship and are devoid of toxic chemicals. Every bit of these cozy slippers is sourced ethically, down to the sari bits that are sourced ethically from manufacturers. Add to their glowing credentials the commitment to go zero-waste and you have a winner at your hands…or feet.
Buy Now
5. Chilote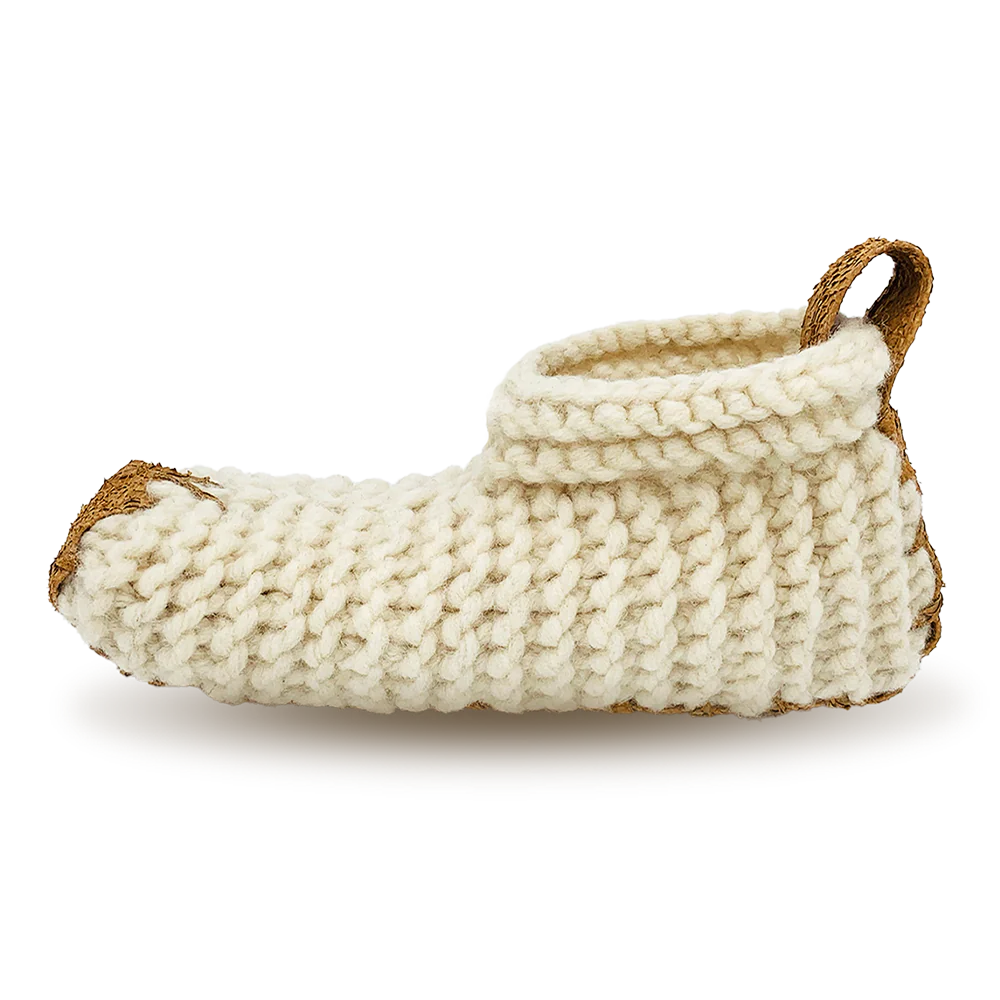 This certified B-Corp company is a pro at churning out the coziest eco-friendly slippers. Chilote slippers are made of virgin wool and upcycled vegetable-tanned salmon leather and are individually crafted by artisan groups across Patagonia. Each pair comes with a unique QR code, which you can scan to find out all about the geolocation of the female artisan who made it. The best part is, that the company also provides a repair kit with every pair so that you can make it last longer.
Buy Now
6. Dooeys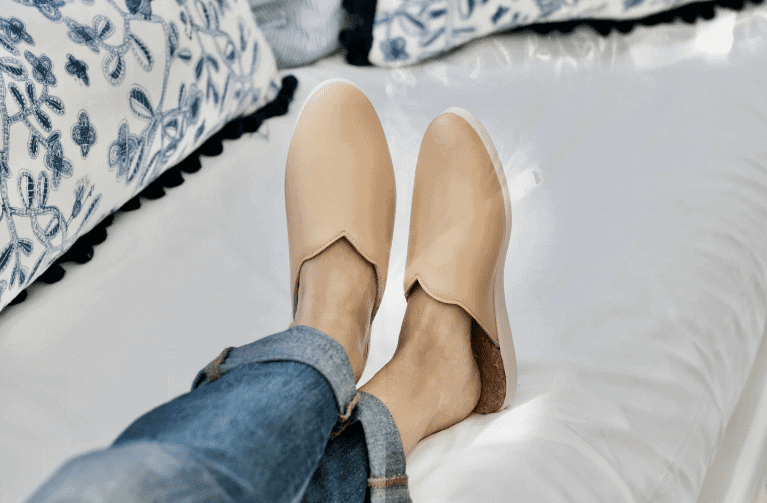 Dooeys happens to be one of the most high-end sustainable slipper brands on this list, but the quality matches the price range. Dooeys is a woman-owned enterprise that makes 100% vegan slippers exclusively for women. The brand also uses apple scraps, recycled plastic bottles, cork, sugarcane, coconut husk, and organic cotton and swears by sustainable shipping techniques and packaging.
Buy Now
7. Giesswein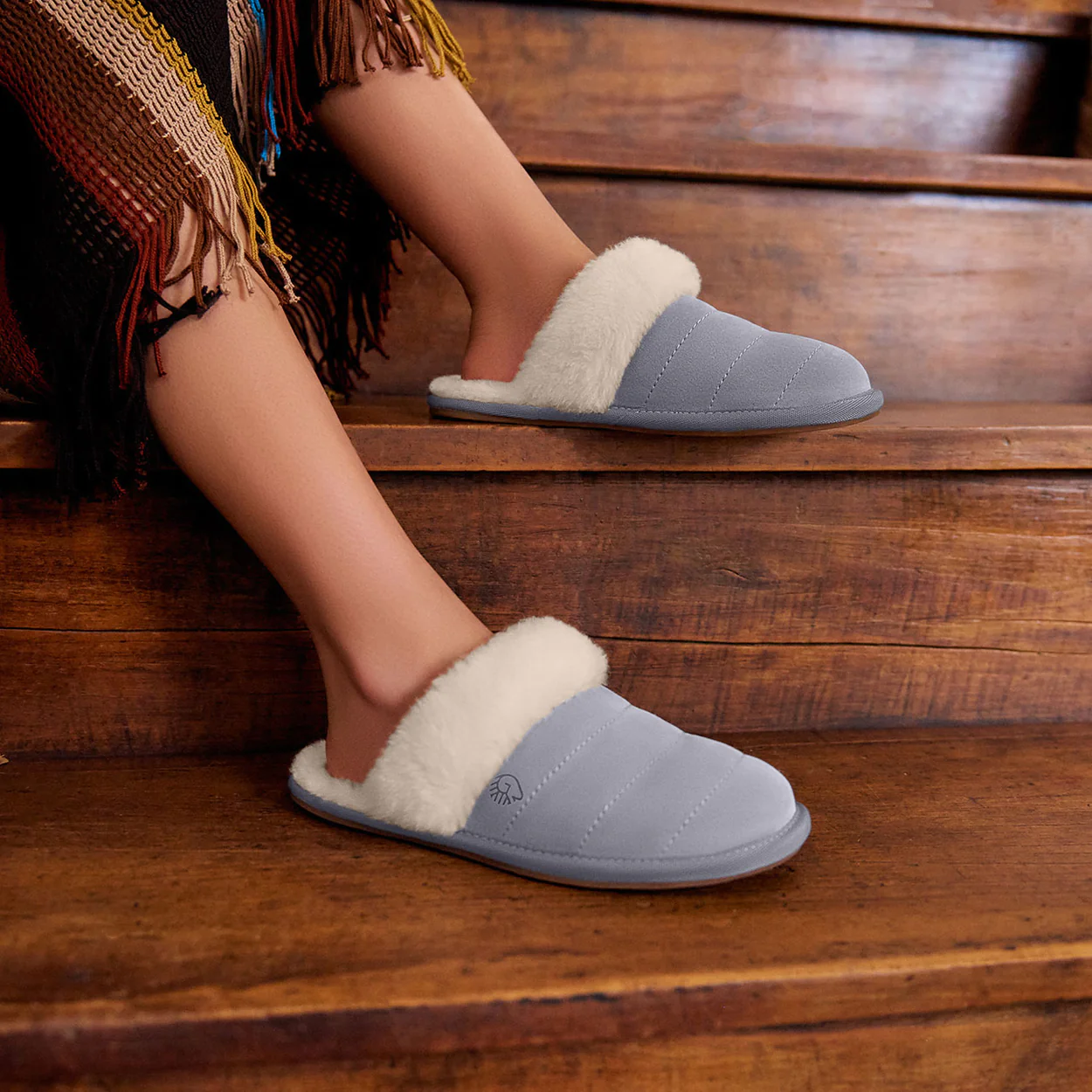 These Austrian Merino slippers work both for the grand indoors and the great outdoors too. You can consider saying goodbye to awful foot odors and foot fatigue, thanks to the antibacterial and cruelty-free Merino wool used here. Giesswein uses 90% recycled water and 100% renewable resources to produce the softest and most comfortable footwear that is made to last. The brand uses virgin Merino wool to give these darlings an added dimension.
Buy Now
8. Kyrgies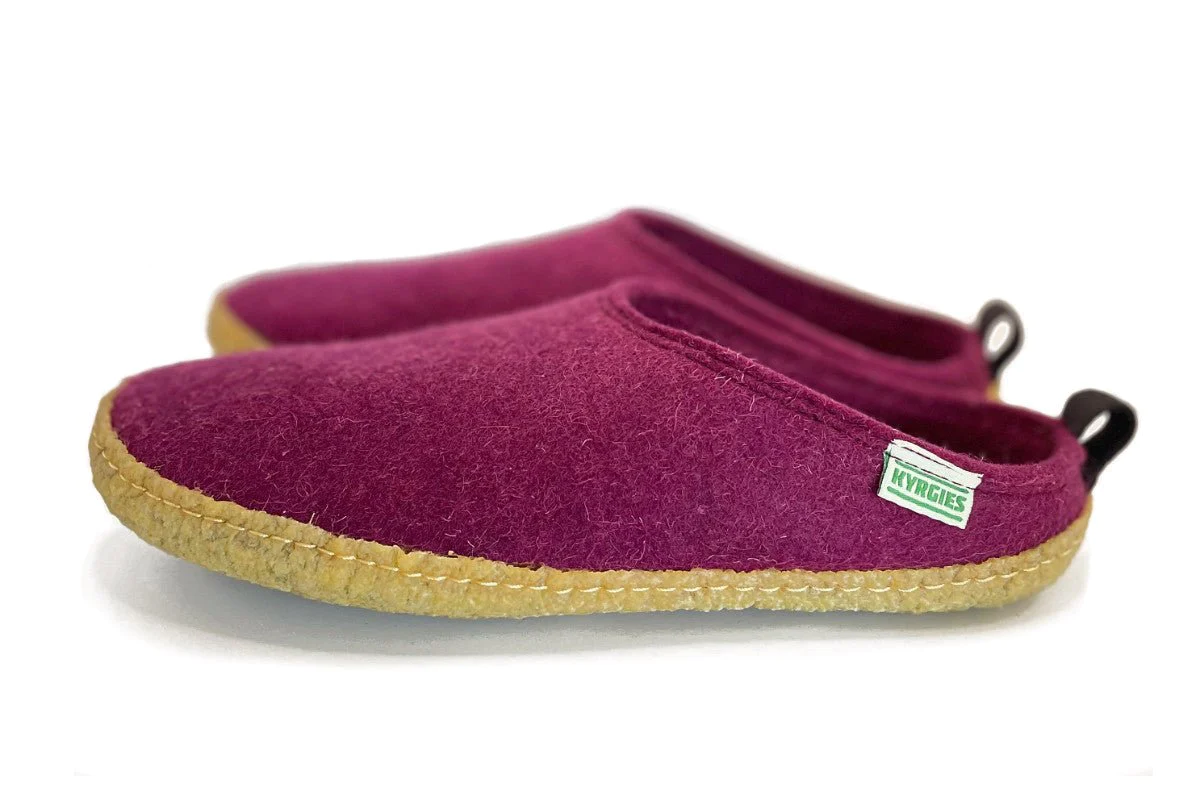 Kyrgies slippers feel like a warm hug for your feet. The brand's USP is tradition, craftsmanship, and comfort, which it supports by employing generational artisans and sourcing wool from family-managed farms. Kyrgies uses low-impact dyes and vegetable-tanned leather and is also a climate-neutral manufacturer and retailer. It is a part of the 1% Percent For The Planet and dedicates its resources to fighting climate change and various ESG issues.
Buy Now
9. Nauseni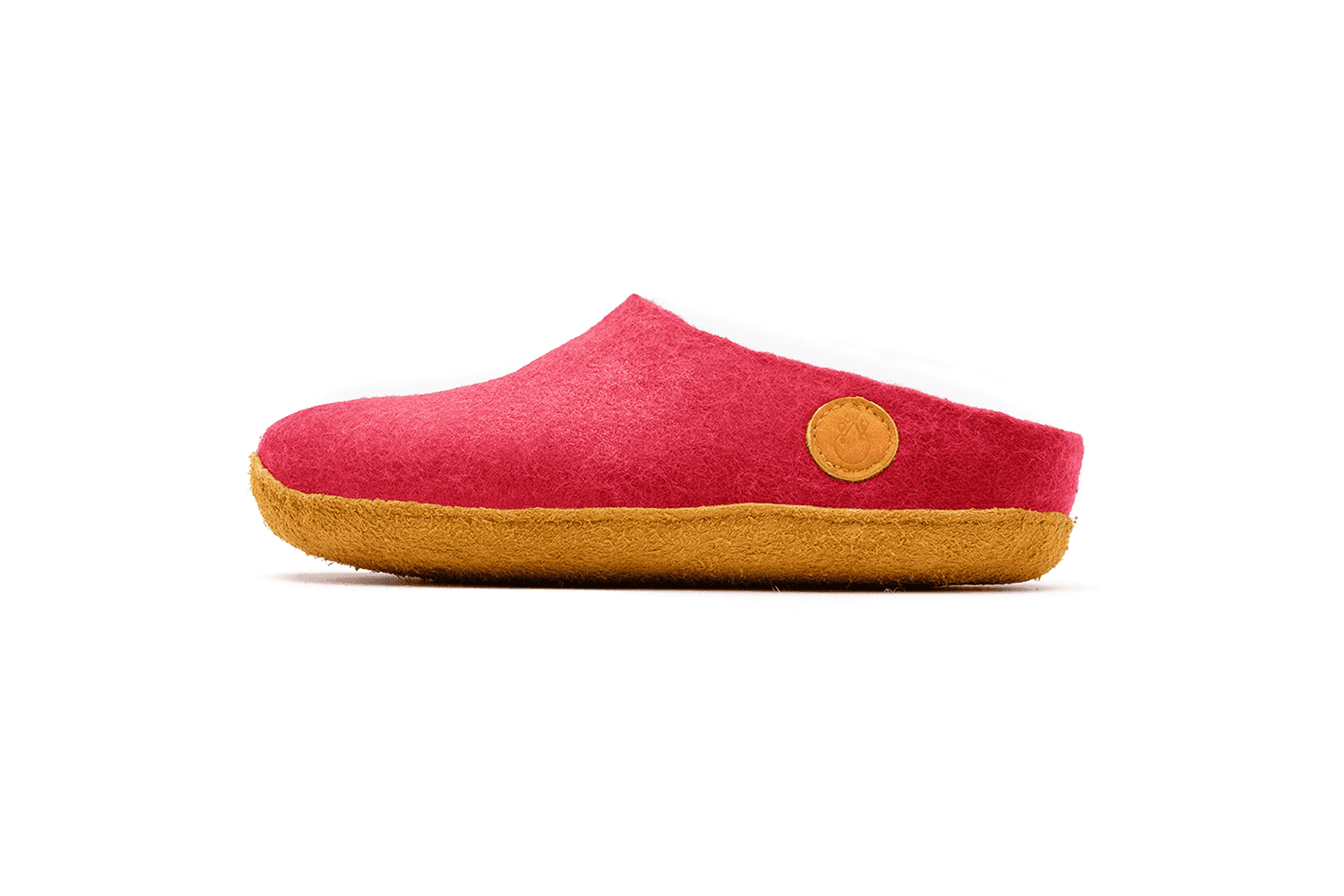 Nauseni slippers can be a brilliant addition to your winter wardrobe. Decently priced and handmade by the 2015 Nepal earthquake survivors, Nauseni features hand-felted shoes in a range of brilliant mountain hues that are made to last and are ultra-sustainable. Featuring modern British designs, Nauseni holds fast to its commitment to supporting lives while providing customers with comfortable and durable footwear.
Buy Now
10. Nootkas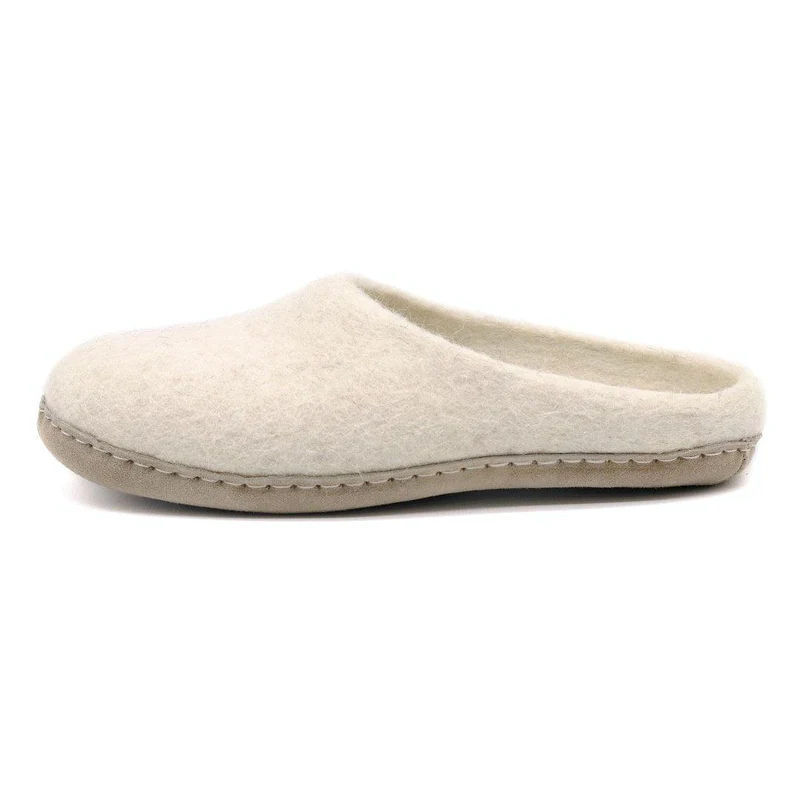 Nootkas' handmade slippers use reinforced stitching and coarse material for greeted ruggedness. The brand's classic range includes slides and felted woolen slip-ons. Every Nootkas pair is completely biodegradable and uses cruelty-free wool sourced from New Zealand and Mongolia. The company has also teamed up with Fair Trade Certified manufacturing centers in Nepal and Mongolia that ensure equal pay, retirement benefits, and safety regulations for workers.
Buy Now
11. Rawganique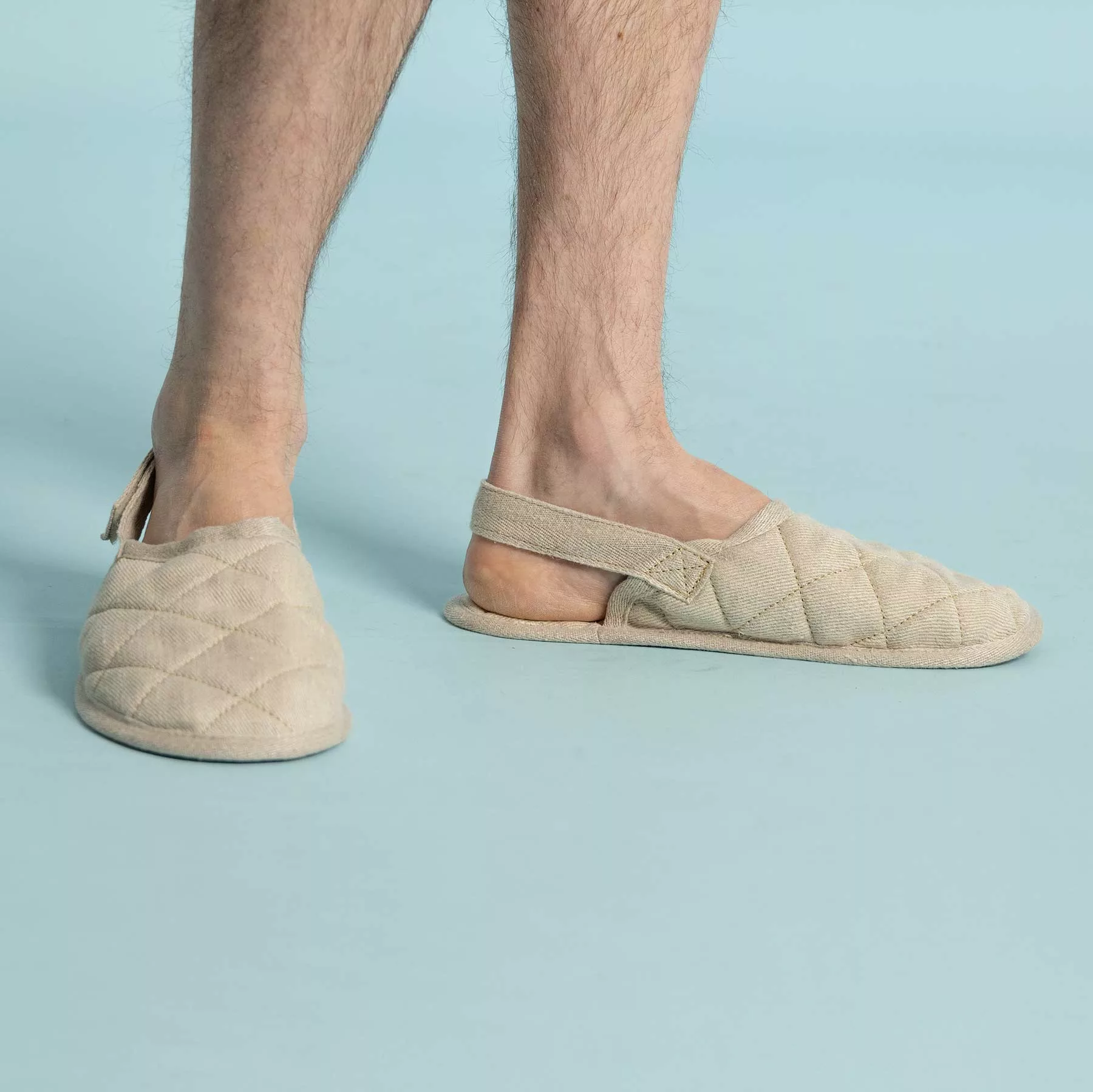 Rawganique is a sweatshop-free brand and continues to be small-scale, whimsical, and organic by choice. Their vegan and biodegradable slippers don't use anything else except organic cotton, hemp, linen, and natural rubber. The range is reasonably priced and is cruelty-free, allergen-free, human-centric, and eco-friendly. Every Rawganique pair is made from GOTS-certified materials and does not use any forms of dioxins, formaldehyde, plastics, or PFAs.
Buy Now
12. Sanük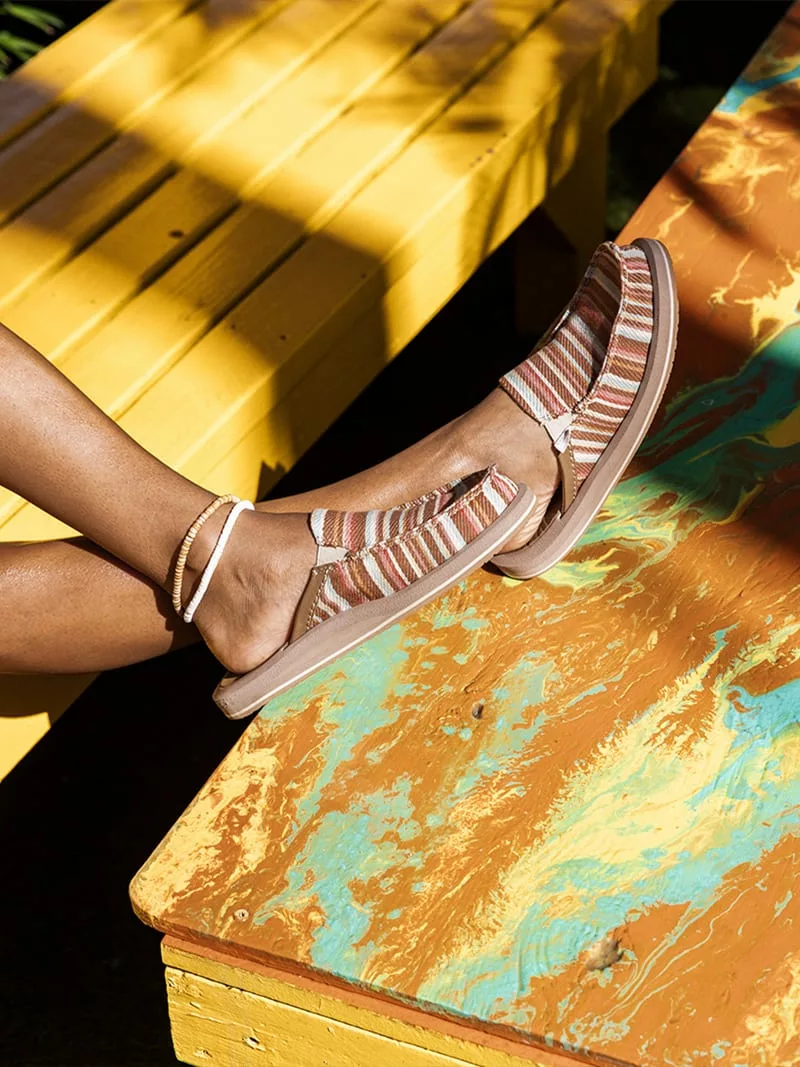 Sanük might not offer vegan slippers, but they are sustainable, nonetheless. The products are made from recycled natural materials, industrial hemp, or responsibly sourced leather or wool. They also use Sugarcane-based EVA (like Sweetfoam by Allbirds), Tencel, and RPET. Sanük is a part of the United Nations Global Compact (UNGC)and ensures respect towards the planet by reducing its environmental and human impact. Since the brand moved its production from China to Vietnam, its environmental footprint has reduced drastically.
Buy Now
13. TOMS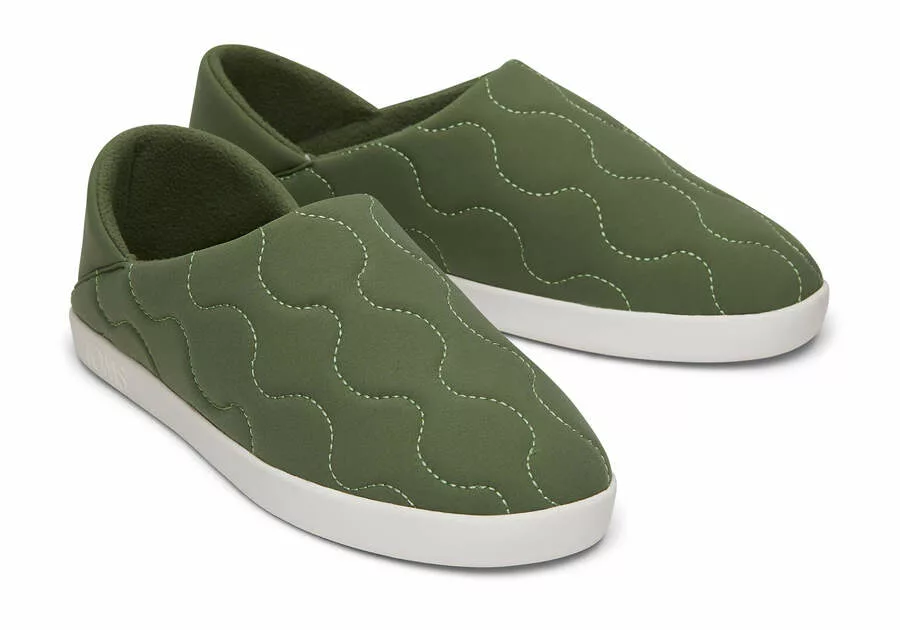 TOMS sells beautiful handmade slippers that feature removable and hand-washable OrthoLite® EcoLT-Hybrid™ insoles for enhanced comfort and breathability. The brand uses faux fur lining in place of wool to prevent the exploitation of animals. TOMS is part of the Fair Labor Association to ensure its ethical responsibility and worker rights. The company is a Certified B-Corp and supports mental health initiatives around the world while churning out some of the coziest pairs of ultra-durable slippers.
Buy Now
What is Sustainable Footwear?
In this day and age of rubber-soled and mass-produced slippers, these companies are making products that will step up your sustainability game. step towards a sustainable future and make conscious choices when it comes to our footwear.
Not only are we doing our part for the planet, but we are also supporting the ethical treatment of workers and investing in products that are built to last.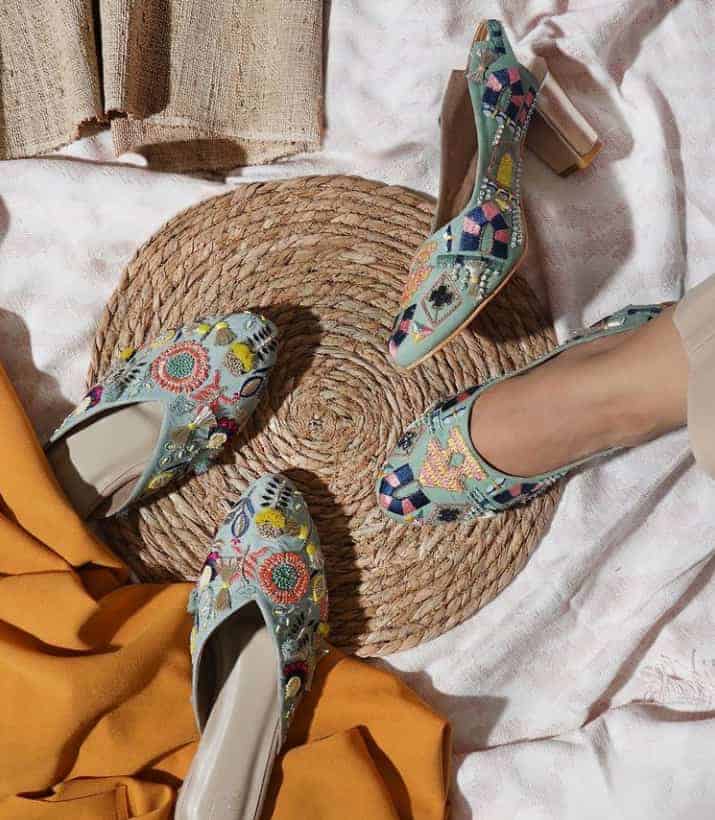 Sustainable footwear is the future of fashion, and it's time to step up our game and start making conscious choices when it comes to the shoes we wear. Imagine shoes made from organic cotton, hemp, and recycled plastic, materials that not only look and feel great but also have minimal impact on the environment.
No more guilt trips for contributing to landfills, no more exploitation of factory workers, sustainable footwear is all about ethical and responsible manufacturing practices. The workers who make these shoes are treated with dignity and respect, paid a fair wage, and worked in safe environments.
When it comes to designs, sustainable footwear is all about longevity, durability, and easy repairs. These shoes are not just a one-time purchase, they are an investment in a sustainable future. High-quality materials and construction techniques ensure that these shoes can withstand everyday wear and tear.
Are Sustainable Shoes More Expensive?
Comfort and Sustainability should not be traded for cheap products. The footwear category fluctuates a lot. footwear is the way to go, and with a wide range of options, you can step into a greener future without breaking the bank.
From budget-friendly recycled shoes to high-end eco-luxe options, there's something for every budget tier. Though they tend to be slightly expensive, eco-friendly slippers are long-lasting and fairly sturdy.
You can snag a pair of eco-friendly shoes made from recycled materials at just 30-80 bucks without the environmental guilt trip. Want to splurge more for self-care, there are options on this list that can go beyond $200 this category can be rightly called eco-luxe.
As sustainability doesn't always mean spending and splurging, don't forget about pre-loved options and discounted pairs. This will be light on your wallet and on the environment too. Lastly, brands like Patagonia Worn Wear and Soles4Souls can repair your pair and forward it to someone who needs them.
Want to read more like this?
Get similar stories and a free sustainability checklist delivered to your inbox.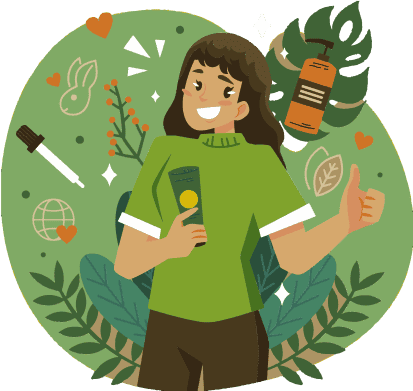 Get similar stories and a free sustainability checklist delivered to your inbox.
Should you wear slippers at home?
Wearing shoes inside the house is all about personal preference, but it's also important to consider cultural norms and their impact on the environment. Some people prefer to kick off their shoes and keep their living space clean and respectful, while others like to rock their kicks inside to protect their feet from the cold and protect the flooring.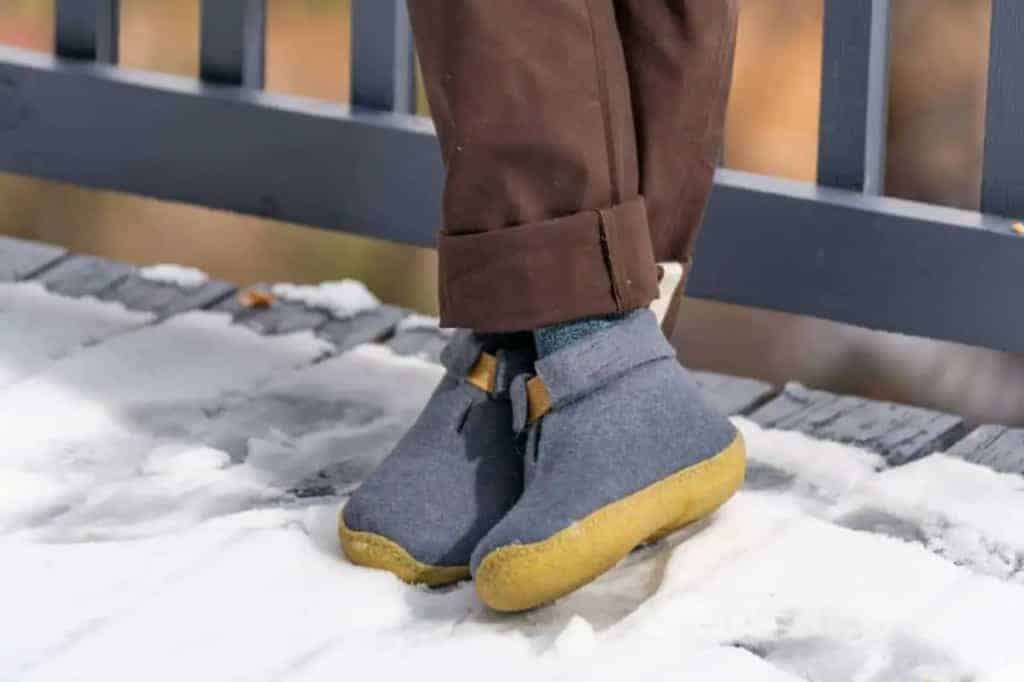 Slippers are a great alternative to wearing shoes inside the house, they are comfortable, designed to be worn inside, and protect your feet from cold floors and keep them clean. They also can be slip-resistant and provide support for your feet. Additionally, there are sustainable options for slippers made from natural materials and ethical production, which you will get to know soon enough.
Benefits of Choosing Sustainable Slippers
The thing about eco-friendly or vegan slippers is they are made from natural, biodegradable materials like wool, cotton, and hemp. These products are usually super soft and comfortable. Choosing sustainable house slippers will make you feel good about your purchases.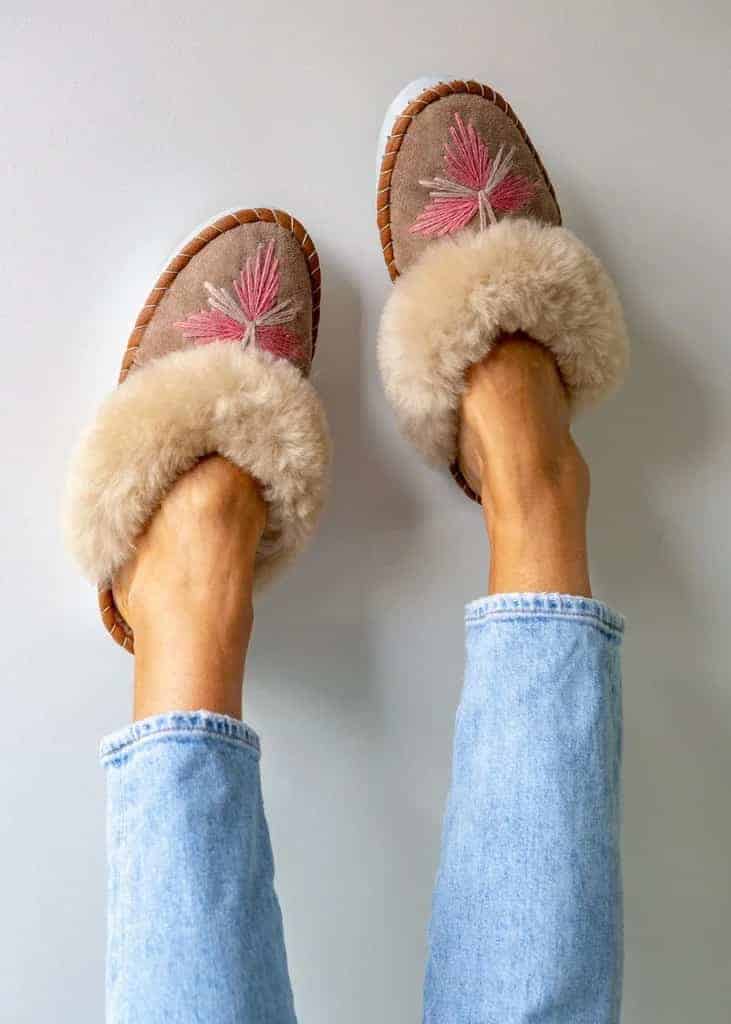 The best feature of Fairtrade and sustainable slippers is that they are built to last. Unlike most of the fast fashion products that wear down in a few years. These babies will be there for you for the long haul. How many companies give the right to repair and recycle? Ensuring you use these slippers for as long as possible.
In summary, sustainable slippers are a win-win situation since they keep your feet warm and toasty while simultaneously helping the environment and promoting ethical production processes. Therefore, why not take the first step towards a more sustainable future and pamper your feet with sustainable slippers?
The Ecowiser Take on Sustainable Slippers
Shoes are one of the lifestyle staples we cannot get enough of. With these sustainable slippers, you can actually go a long way in keeping up with the commitments of ethics and sustainability. We recommend you to get a new pair only when you can't put up with your existing slippers.
While Ecowiser presents you with the most sustainable brand recommendations, we also believe in encouraging our readers to prolong the life of what they already have and then make a swift turn to these sustainable slipper brands.
For more clean and green recommendations such as this, keep checking our blogs. You can also subscribe to our Chrome extension to directly help you out in finding the most sustainable products and alternatives while you are shopping.