In the dynamic world of fashion, there's a transformative wave sweeping across the industry. Over the past few years, there's been an unmistakable and robust surge in the demand for vegetarian shoes. But this isn't just another passing fad or a momentary blip on the fashion radar. Instead, it symbolizes a deeper, more meaningful shift in the way we perceive and prioritize our fashion choices.
Today's consumers are not just looking for style; they're seeking substance. They're becoming more eco-conscious, more aware of the environmental footprint of their purchases, and more committed to making choices that align with their values. This awakening has brought to the forefront the significance of our footwear decisions. After all, shoes are not just about making a fashion statement; they're about making a statement of intent, purpose, and responsibility.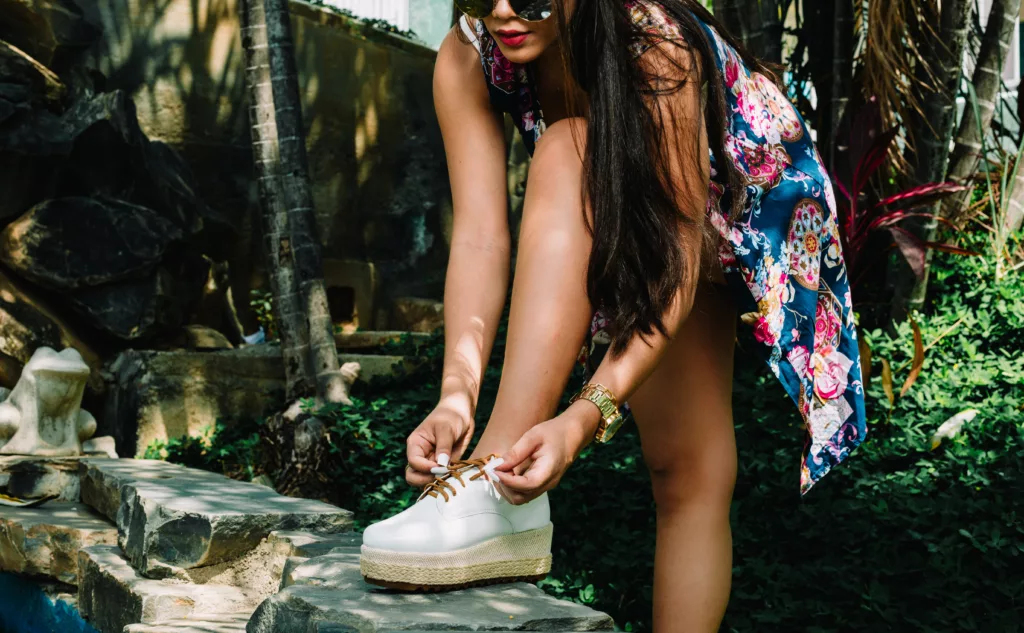 What are Vegetarian Shoes?
Vegetarian shoes, often confused with vegan shoes, are footwear made without using any animal products. While both vegetarian and vegan shoes avoid animal-derived materials. At first glance, vegetarian shoes might be mistaken for their close cousins, vegan shoes. However, while both steer clear of animal-derived materials, vegetarian shoes carve out their unique identity through their deep-rooted ethical considerations and meticulous production processes.
Common materials used in crafting vegetarian shoes include organic cotton, recycled rubber, and synthetic alternatives that mimic the texture and durability of leather.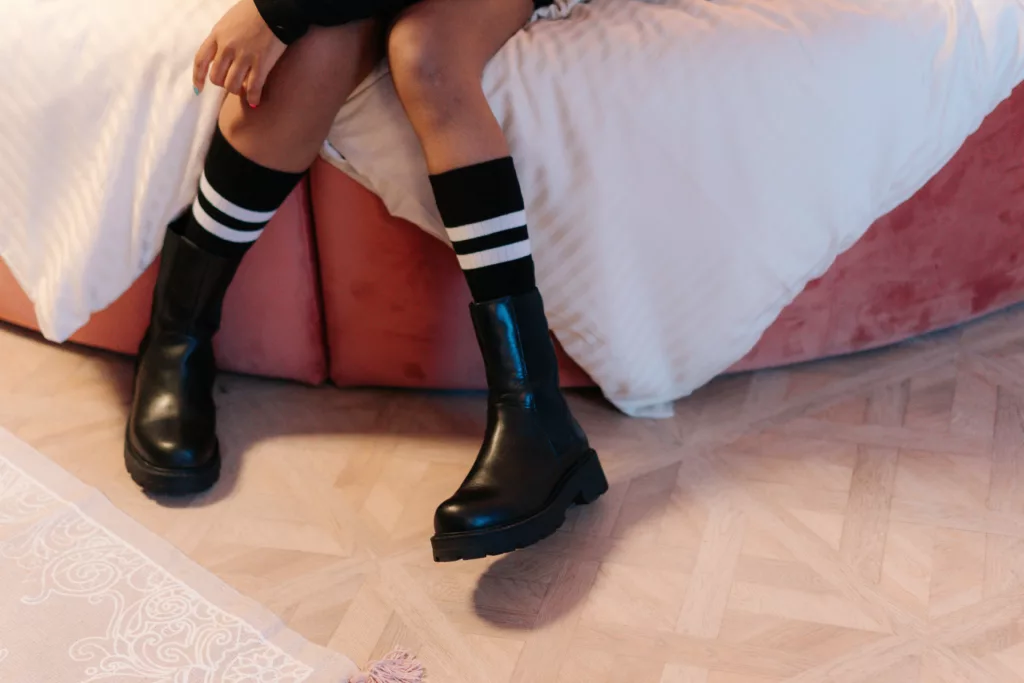 The Benefits of Choosing Vegetarian Shoes
Environmental Impact
Reduced Carbon Footprint: Vegetarian shoes, by avoiding animal-derived materials, significantly reduce the carbon footprint associated with traditional leather production.
Less Water Usage: The production of plant-based materials consumes considerably less water compared to the vast amounts required for leather tanning.
Ethical Considerations
Cruelty-free: Embracing vegetarian footwear ensures that no animals were harmed in the making of your shoes.
Fair Labor Practices: Many ethical shoe brands prioritize not only the materials they use but also the welfare of the artisans crafting the shoes.
Health and Comfort
Breathability: Natural materials like organic cotton allow your feet to breathe, ensuring comfort throughout the day.
Lack of Harmful Chemicals: Vegetarian shoes often avoid harmful dyes and chemicals, promoting better foot health.
Want to read more like this?
Get similar stories and a free sustainability checklist delivered to your inbox.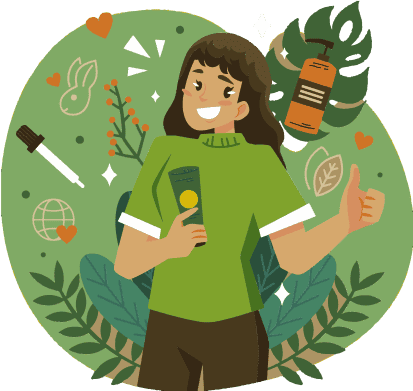 Get similar stories and a free sustainability checklist delivered to your inbox.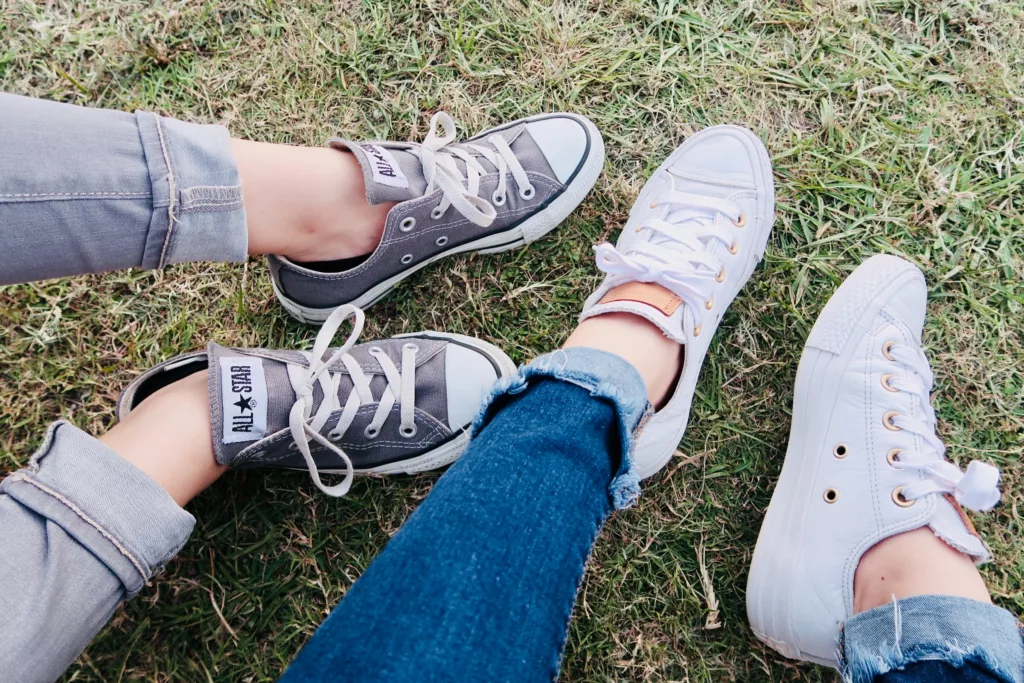 The Difference between Vegetarian and Vegan Shoes
Here are five concise points highlighting the differences between vegan and vegetarian shoes.
| | | |
| --- | --- | --- |
| CATEGORY | VEGETARIAN | VEGAN |
| Materials | Vegetarian shoes avoid direct animal skins but might use animal by-products like wool or silk. | Vegan shoes are made without any animal products or by-products. |
| Glues & Dyes | Vegetarian shoes might use glues derived from animal bones and dyes from animal sources. | Vegan shoes avoid them completely. |
| Philosophy | Vegetarianism primarily focuses on not using direct animal skins or flesh. | Veganism seeks to exclude all forms of animal exploitation and cruelty. |
| Certifications | Vegetarian shoes might not be prominently labeled. | Vegan shoes often carry specific certifications or labels indicating they are vegan. |
| Environmental Impact | The impact of vegetarian shoes varies based on the materials used. | Some vegan shoes, especially those made from petroleum-based products, can have a negative environmental impact. |
These points provide a clear distinction between the two types of shoes based on materials, production, philosophy, and environmental considerations.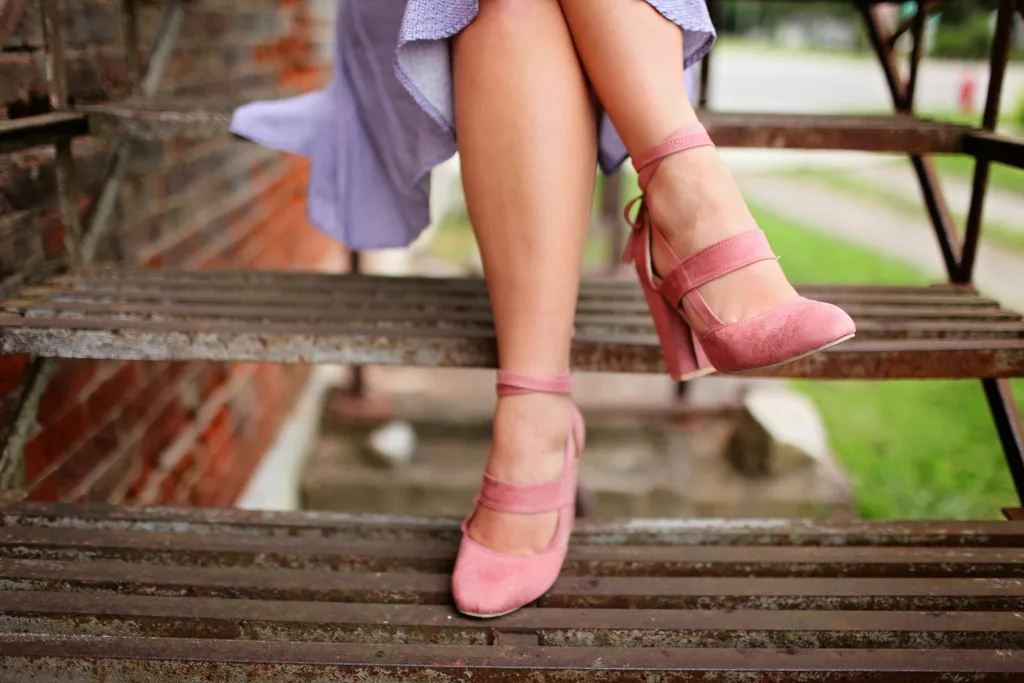 The Best Sustainable and Ethical Vegetarian Shoe Brands
The rise in demand for vegetarian shoes underscores this commitment and heralds a new era in fashion—one where sustainability and ethics walk hand in hand with style and elegance. Here are some of our top picks!
1. Allbirds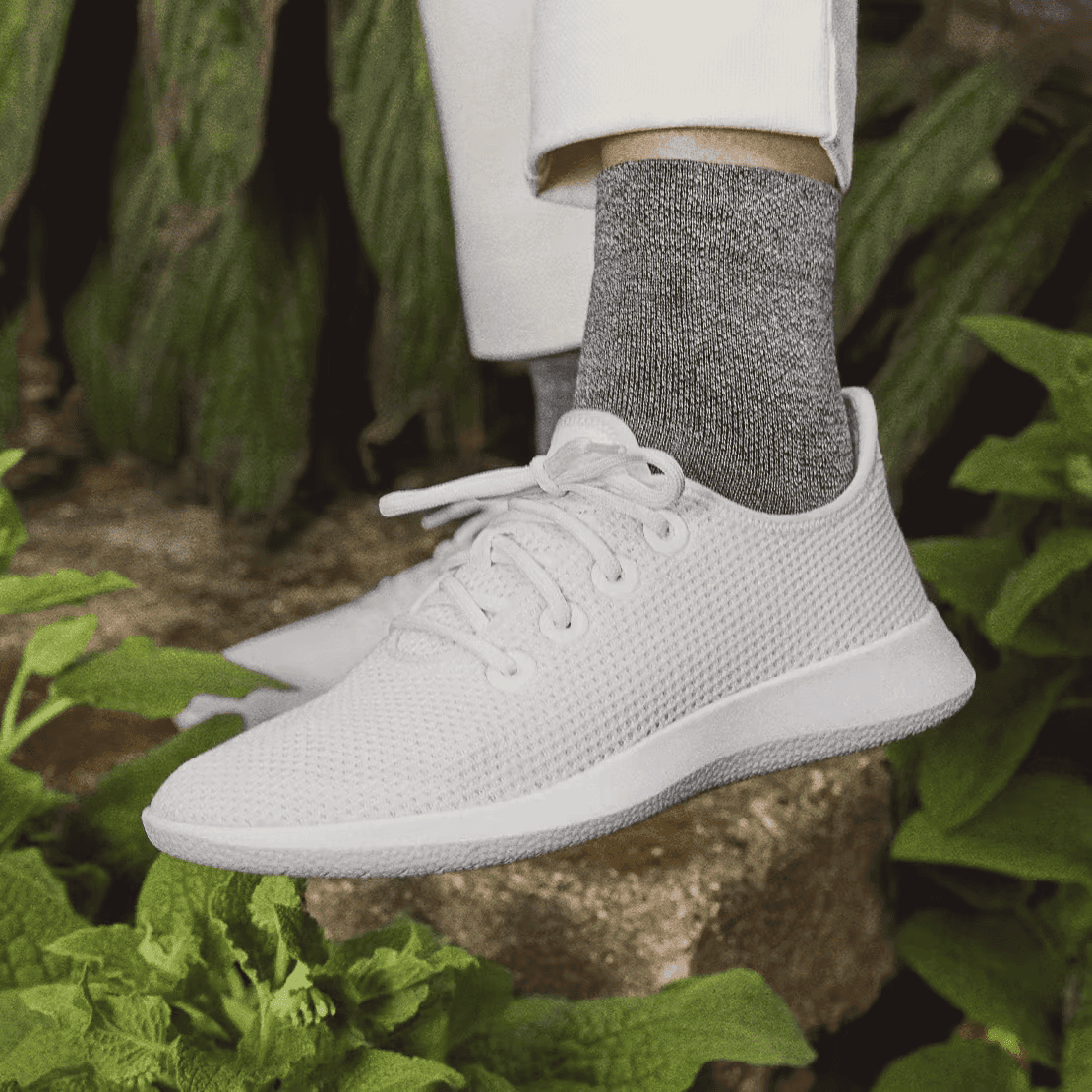 Best For: Machine-washable sneakers
Price Range: $40 – $155

Allbirds is on a mission to craft shoes using natural materials. Their footwear is made from sustainable resources like FSC-certified Tencel lyocell and Merino wool, ensuring both environmental and animal-friendly practices. Their Tree Dasher and Wool Runner fluffs are particularly popular among consumers.

Buy Now
2. Reformation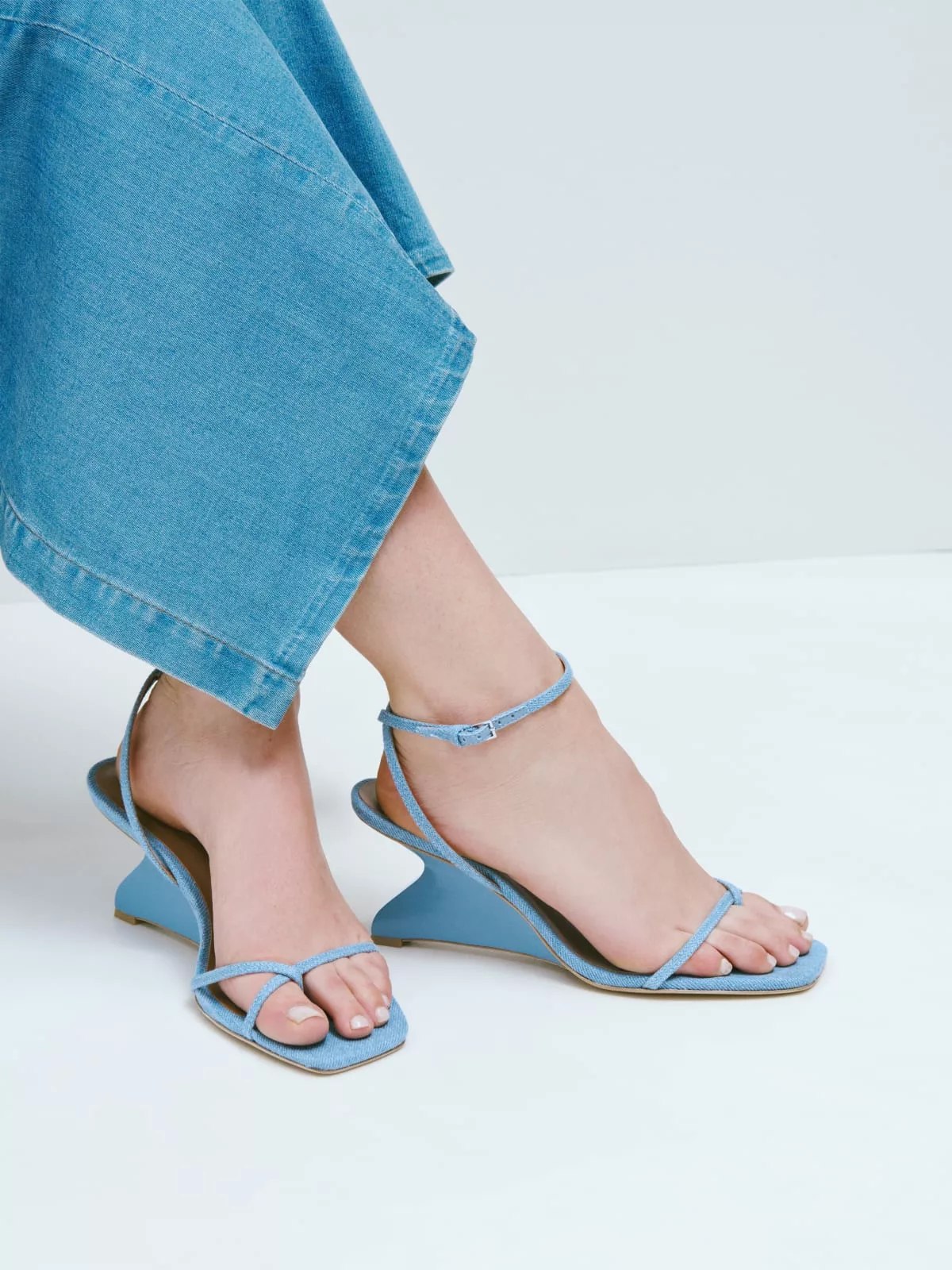 Best For: Special occasion shoes and sandals
Price Range: $98 – $548

Reformation is renowned for its trendy and chic footwear that remains in vogue across multiple fashion seasons. Their shoes are crafted using materials from Leather Working Group gold and silver audited tanneries, ensuring a fair wage environment. The brand is also committed to becoming climate positive by 2025.

Buy Now
3. ABLE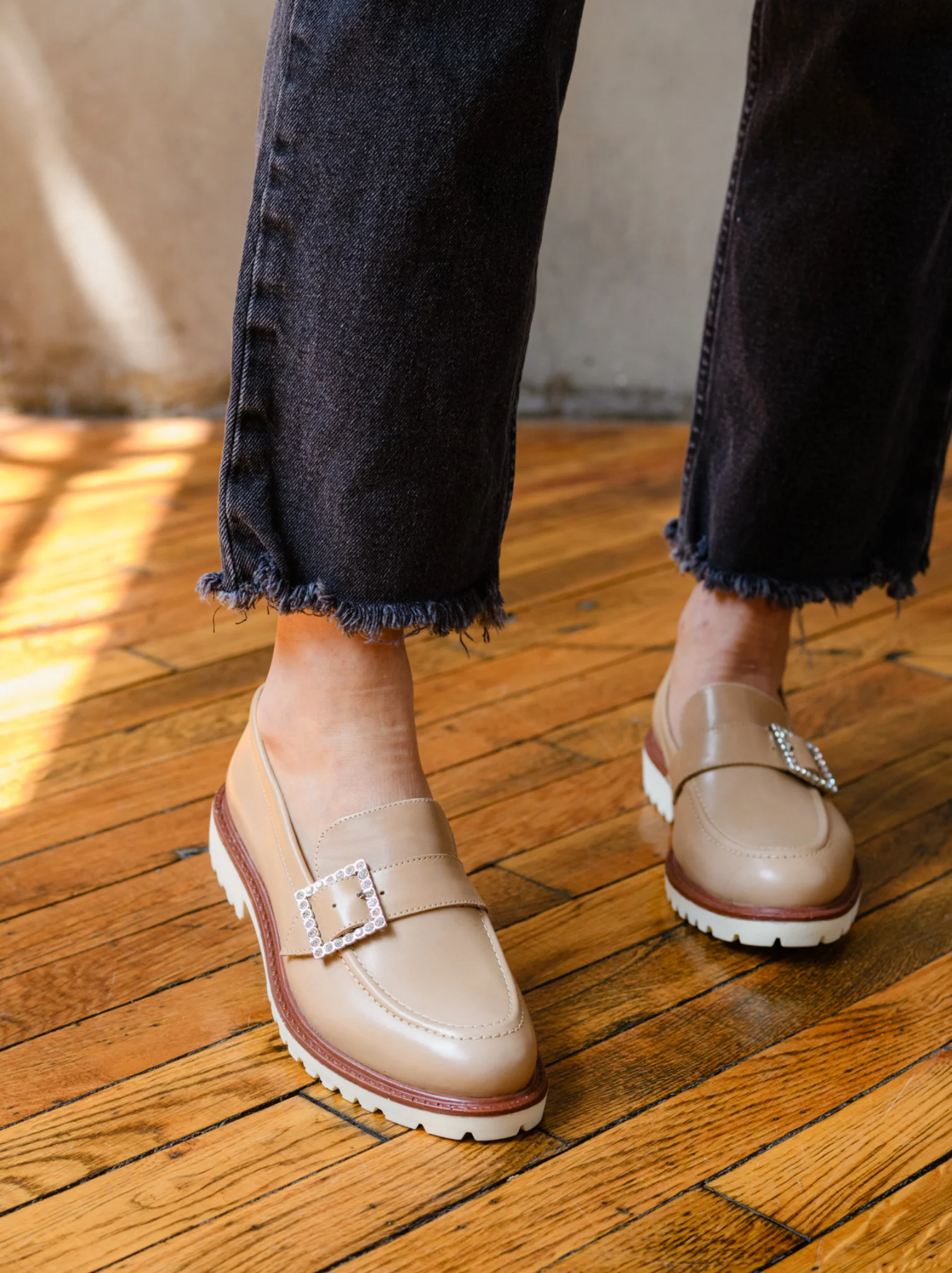 Best For: Minimalist shoes
Price Range: $70 – $165

ABLE's minimalist designs make them a classic choice for a sustainable wardrobe. Their footwear collection boasts elegant basics in neutral tones. ABLE, a certified B Corp, is dedicated to creating a long-term economic impact by employing women artisans globally.

Buy Now
4. Veja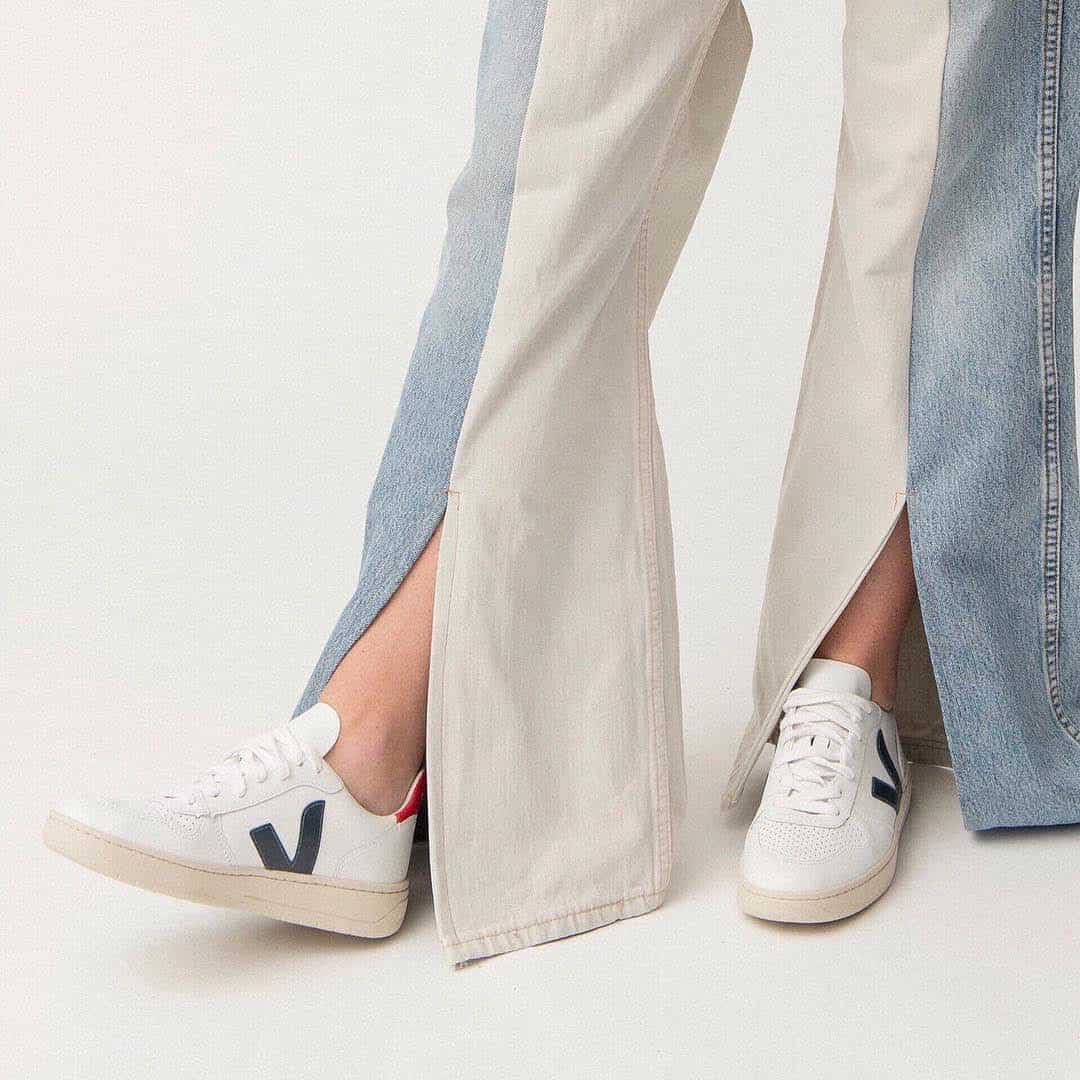 Best For: Street shoes
Price Range: $105 – $210

Veja stands out for its eco and ethical production of street shoes. They source organic and eco-friendly materials from fair trade family farms in Brazil and the Amazon. The brand is also known for its low waste practices, low energy production, and recyclable packaging.

Buy Now
5. Sézane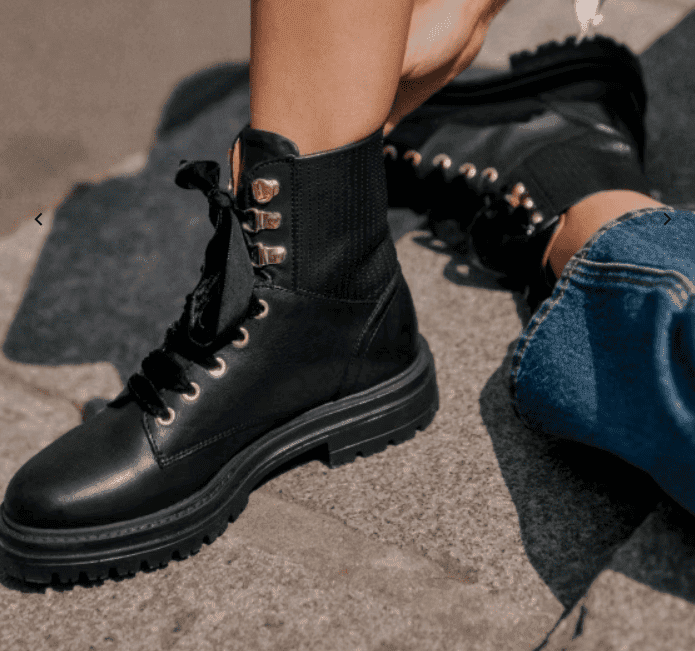 Best For: Boots & clogs
Price Range: $180 – $445

Sézane, the quintessential Parisian brand, offers stunning shoes for the modern woman. They focus on the ethical production of their shoes, advocating for safe working conditions and using over 75% eco-friendly materials.

Buy Now
6. Nisolo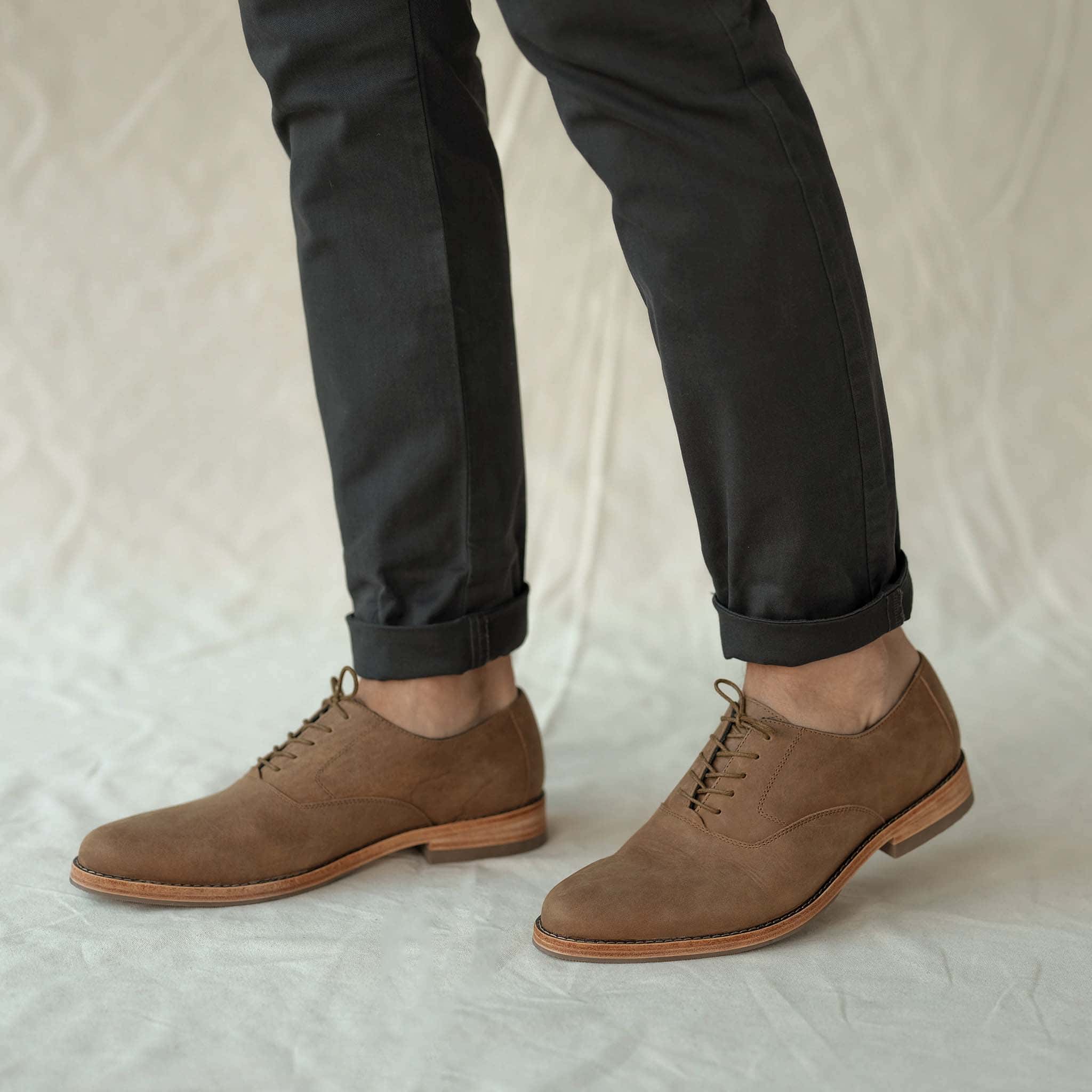 Best For: Artisan leather shoes
Price Range: $90 – $250

Nisolo collaborates with local artisans in Peru to create its exquisite shoe collection. Their line includes sneakers, heeled boots, mules, and sandals. The brand is committed to offering 100% living wages and zero net carbon.

Buy Now
7. Cariuma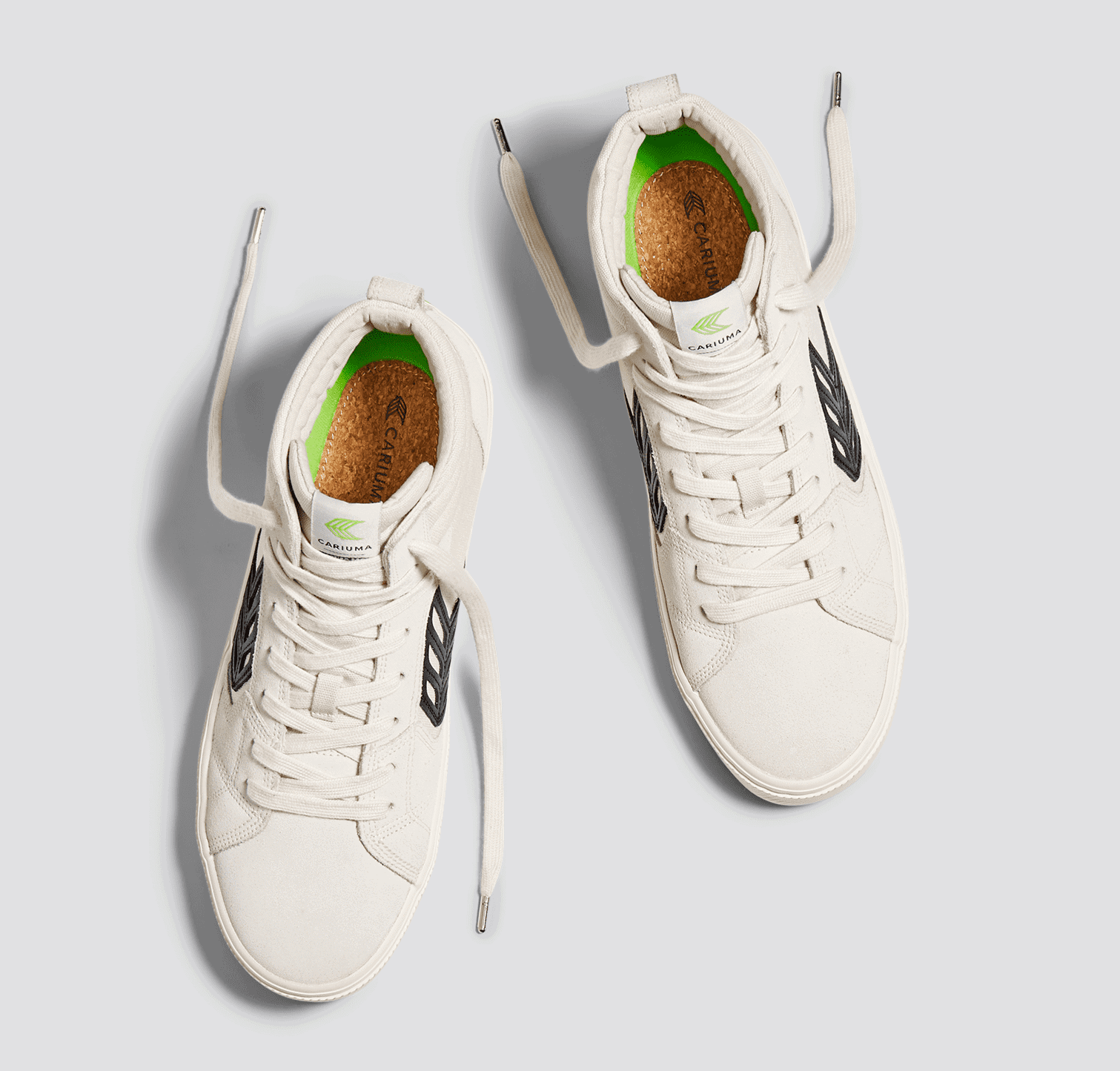 Best For: High-tops
Price Range: $79 – $149

Cariuma offers some of the most sustainable and stylish sneakers. Their materials include GOTS-certified organic cotton, bamboo, recycled PET, and Leather Working Group-certified leather and suede. The brand's sneakers are known for their comfort and breathability.

Buy Now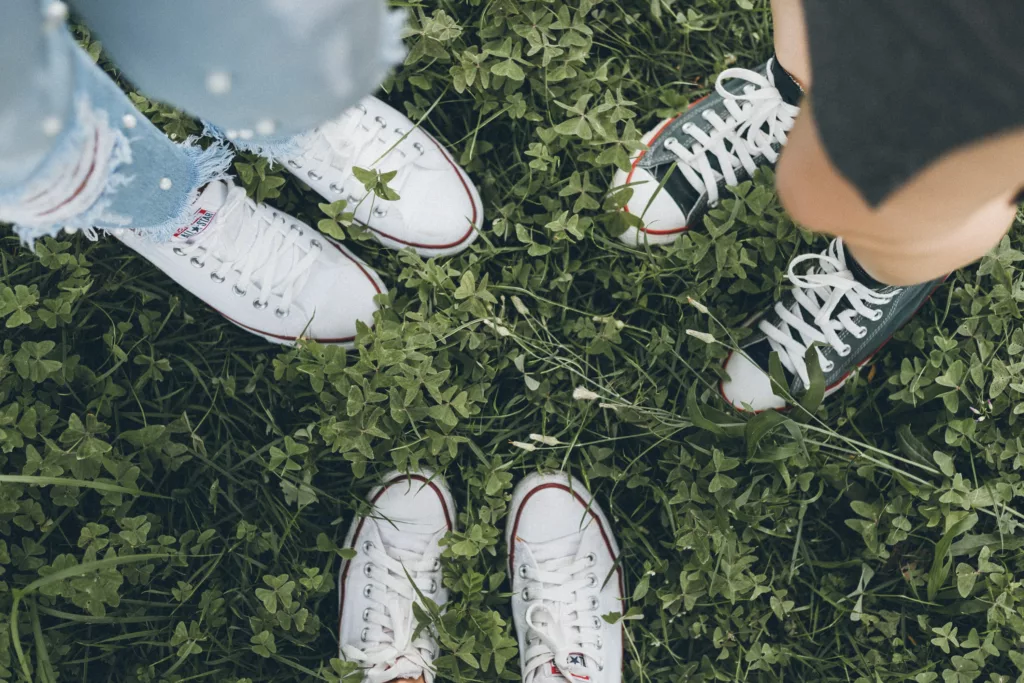 Why Make the Switch?
Beyond the ethical and environmental benefits, vegetarian shoes offer unparalleled comfort and durability. They're designed for the modern, conscious consumer who doesn't compromise on style or substance. When you slip into a pair of vegetarian shoes, you're not just wearing a piece of fashion; you're embracing a movement. A movement towards a world where our choices reflect our values, where fashion treads lightly on the earth, and where every step we take is a step towards a brighter, kinder future.
So, the next time you're on the hunt for a new pair of shoes, remember: choosing vegetarian shoes isn't just about looking good; it's about feeling good, inside and out. Shop for more sustainable footwear at our store and join the revolution—let your feet lead the way to a more sustainable and ethical world.
Want to read more like this?
Get similar stories and a free sustainability checklist delivered to your inbox.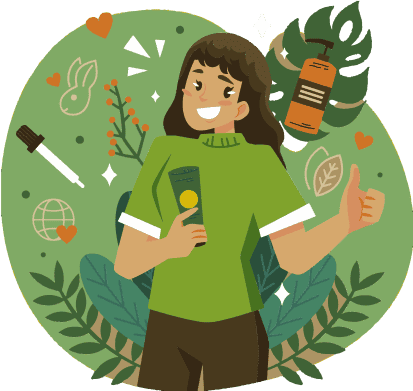 Get similar stories and a free sustainability checklist delivered to your inbox.