Enhancing the thrill of conquering rugged terrains and steep slopes, electrical mountain bikes have redefined the adventure of off-road cycling. If you're a biker who needs an upgraded experience, this guide to electrical mountain bike accessories is just what you need. If you haven't begun your off-road adventure yet, now's a good time to start. The mountain biking industry is growing at a rate of 5.4% each year!
We have the best electric mountain bike accessories picked for you, from high-capacity batteries to keep your wheels spinning longer to strong handlebar-mounted phone holders for capturing those epic wipeout moments!
Electric Mountain Bike Accessories for Safety
Having good safety gear for your riding adventures is important. Essential e-bike gear, such as a helmet, has been shown to lessen the severity of head injuries by 65% to 80%. It is also important to wear helmets, gloves, knee padding, and other protective gear. Let's look at some eco-friendly e-bike gear that will keep you protected while you ride those mountain slopes.
A. Helmets
The Dashel Urban bicycle helmet has a distinctive design and is available in numerous colors. It exceeds the CE standard for safety testing, and the magnetic Fidlock clasp is nifty, though getting the perfect fit can be difficult because there is no adjustable cradle.
The Thousand Adult Bike Helmet is an elegant and protective option. Despite its vintage-inspired design, it has modern safety features such as MIPS technology, making it a reliable choice for cyclists.
B. Protective Pads
These protective pads have primarily been developed for E-biking and heavy cycling use. With their strong stopping force and low wear, they last two to three times longer than standard pads.
These pads are a high-performance technology compound. They collect little to no dust and showcase shallow abrasion. They are long-lasting and can tolerate temperatures ranging from 0-400°C.
C. Reflective Gear and Lights
Stay safe at night with MAHSON's High Visibility Reflective Vest. It's adjustable with cross belt stripes and has reflector strips for maximum visibility.
Electric Mountain Bike Accessories for Trail Riding
Improving the performance of your electric mountain bike (E-MTB) is a matter of personal preference and essential for a safe and enjoyable voyage. Choosing the proper essential e-bike gear and must-have electric mountain bike accessories can be challenging due to the abundance of options. According to recent studies, the newest battery technology can increase the average E-MTB range, allowing you to conquer more trails and ascend new heights.
A. E-MTB Batteries
Despite having an energy capacity of 252 WH, the Fazua Battery 250 is lightweight and easy to carry. The interchangeable nature makes these batteries sustainable.
B. High-traction Tires
Professional downhill and enduro riders frequently use the Magic Mary tire. The Super Gravity variant offers superior lateral stability and snakebite defense in competitive situations. The Bike Park variant is exceptionally long-lasting and inexpensive. Whether you like downhill, all-mountain, or trail riding, the Addix Soft compound is a great choice.
The new E-GUM-X rubber provides superior grip on diverse terrain, while the tire's lateral and center rubbers optimize traction for maximum performance in competition. Superior traction is achieved with the adoption of Enduro-inspired tread patterns. The Gravity Shield shell is great for daring riders since it offers superior protection across a wide range of surfaces. This 27.5 x 2.60 in., 1000g front tire is tubeless-ready.
C. Suspension Seat Posts
The SR Suntour NCX Suspension Seatpost is designed and constructed for years of performance and comfort. It features a unique and patent-protected parallelogram design allowing minor bump compliance with a total travel of 50mm.
The GIN eBike Suspension Seat Post is an environmentally friendly, shock-resistant addition made to improve your cycling experience. High-strength aluminum and a tunable preload allow for comfortable support and reduced cycling-related shock. It is built to last because to its wear-resistant design, and it is sustainable thanks to its eco-friendly manufacturing.
Essential Tools and Maintenance Accessories for Electric Bikes
Multi-tool kits stand out among the essential electric mountain bike accessories as versatile lifesavers coping with on-the-go mechanical issues. Besides safety gear, dependable tire repair kits to combat punctures and flats should also be included. You can ride stress-free if you're equipped with the essential electric mountain bike accessories.
A. Multi-tool Kits
ROCKBROS bike tool kits are constructed of high-quality, long-lasting steel. As handy bike repair kits for cyclists and everyday household repair tools, these kits can perform rudimentary maintenance.
The XCH Bike tool kit is the best way to complete your compact mountain bicycling equipment with high-quality accessories. This all-inclusive kit is explicitly designed for trike biking and cycling trek road adventures, ensuring you are prepared for any circumstance during your thrilling rides.
B. Tire Repair Kits
This kit has vulcanizing patches that melt into the inner tube for a long-lasting fix. The military-grade material used to make the tire levers is both durable and kind to bike rims. It takes only three minutes to fix a punctured inner tube thanks to the product's glueless patches. Individually packaged patches are housed safely in a hard plastic case, making this kit one of the best electric mountain bike accessories for every rider on the road.
This kit has everything from a tiny pump and tire patch to a pair of wrenches and stainless steel levers. The high-quality components and simple setup make it an attractive option for emergency fixes.
C. Bike Cleaning Supplies
Muc-Off spent three years developing Punk Powder, the world's first plastic-free bike cleanser, to create a cleaning product with the least possible environmental impact. This is a great add on to your list of electric mountain bike accessories!
This biodegradable, eco-friendly, water-based disinfectant is safe for use on every component of your bicycle, including the brakes. It acts immediately upon application, gently removing even the most stubborn dirt and grime.
Gear for Your Everyday Essentials
A. Bike Bags and Panniers
Good Ordering specializes in eco-friendly bags and accessories for urban cyclists and offers an extensive selection of attentively designed products that complement their lifestyle.
The Upshift frame bag is a straightforward and practical bicycle accessory that attaches to the frame. It is designed to hold small objects, such as a phone, keys, or snacks, and keep them accessible during your ride.
B. Hydration Packs
This foldable hydration bladder comes with a straw and is leakproof. This hydration bag or pack is used for cycling, traveling, hiking, camping, and trekking.
This hydration pack is lightweight and breathable, with adjustable chest and reflective shoulder harnesses to make nighttime riding safer.
C. Handlebar Mounts
The Handlebar Mounting-Set QR maximizes the versatility of your handlebar suitcase. Due to its speedy attachment and detachment, the mounting set can be quickly attached and detached, depending on whether you want to travel with or without the handlebar bag.
The AEE Technology GS06 Handlebar Mount has an Extended Side Roll Bar Mount.
Accessories for Comfort and Convenience
Some essential electric mountain bike accessories include adjustable bike seats, enhancing comfort and the overall cycling experience. These performance accessories give riders a secure and comfortable hold, enhancing safety and enjoyment while conquering challenging trails.
A. Adjustable Bike Seats
The Carbon Comfort is drastically different from other bicycle seats due to its patented "crossbow suspension"; this saddle is designed for all-day comfort.
Frame Cycles has taken a remarkable eco-friendly initiative by eliminating plastic layers and adopting a single piece of cork, significantly reducing environmental impact.
B. Grips and Bar Ends
These grips provide comfort, control, and versatility with individually adjustable bar ends for relaxed hand positions during long climbs. Hand problems are non-existent, thanks to the large contact area and vibration-damping Shock X material.
Through their ergonomic lock-on design and integrated bar ends, Tols Ergonomic Grips with Bar Ends provide cyclists maximum comfort, guaranteeing a pleasant and relaxed riding experience.
C. Electric Bike Covers
Envelope bike covers are designed for you, regardless of where and what you ride. With the midi, you can effortlessly shield your bike and home interiors from scuffs and scrapes.
The E-Bike Cover Set has you covered whether you're transporting a traditional or electric bicycle.
Apparel for Electric Mountain Biking
Proper clothing is crucial for a pleasurable and comfortable electric mountain bike ride. Breathable cycling jerseys are among the top e-bike apparel that combines style and functionality. Moreover, incorporating sustainable fabrics add an eco-conscious touch to your electric mountain bike accessories.
A. Breathable Cycling Jerseys
The jersey's primary fabric is supple against the skin. The upper back comprises 78% polyester recycled yarns, 16% elastane recycled yarns, and 6% silver ion, making these the ideal lightweight summer jerseys.
The material, sourced from an OEKO-TEX-certified company, is subjected to stringent testing to ensure it is free of hazardous substances, making it safe for human health.
B. Cycling Shorts
Boody cares for men's and women's bodies in motion or at repose. They carry women's eco-friendly cycling shorts with compartments and men's sweat shorts that could function as eco-friendly cycling shorts.
Their women's eco-friendly bike shorts are available in various styles and hues for making a pedal-powered positive distinction for our planet. They also carry looser men's shorts that would work well for shorter journeys.
C. Rainproof Jackets
The sole purpose of the Hurricane Air TourPro Rain Jacket is to keep you dry while cycling in the rain.
The Przewalski Cycling Bike Jacket is crafted with the rider's comfort and efficiency in mind. The back and underarms are constructed from a breathable fabric that aids in the evaporation of sweat and the circulation of air. The jacket's elastic cuffs and high-cut collar keep you warm and protected while cycling, while its many pockets provide for all your storage needs.
Eco-Friendly Accessories for Sustainable Riding
Sustainable riding involves conscious choices when shopping for your electric mountain bike accessories. Eco-friendly options promote sustainability and maintain high-quality performance. By supporting eco-conscious brands, riders can foster a culture of sustainability within the cycling community and lead the way towards a greener future for electric mountain biking.
A. Biodegradable Bike Chain Lubricants
Experience peak performance in dry conditions with the WPL Dry Bicycle Chain Lube. Biodegradable, bio-based, and non-toxic for eco-conscious riders.
Biodegradable oil with white stiff lubricants, this product is ideal for lubricating chains and other moving parts (such as Bowden cables, pulleys, etc).
B. Recycled Material-based Electric Mountain Bike Accessories
TrekBikes embraces sustainability with an eco-conscious approach, utilizing recycled materials to reduce their environmental footprint and support a greener planet.
Using recycled materials like bicycle inner tubes and advertising banners, Alchemy Goods produces long-lasting bags and accessories focusing on eco-friendly fashion.
Eco-Conscious Brands for Electric Mountain Bike Accessories and Gear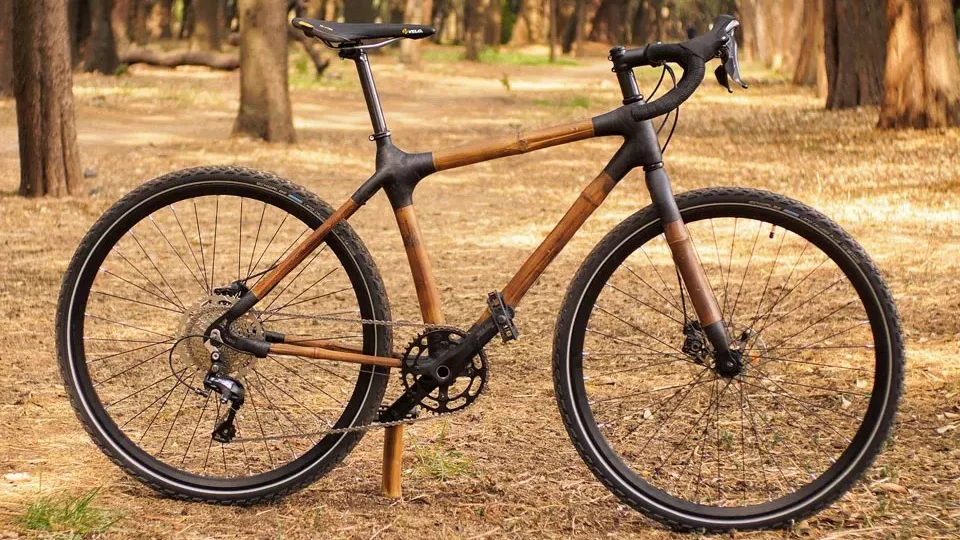 Bamboocycles Texcoco GRAVEL offers handcrafted bicycles with bamboo frames made from natural, renewable materials that exemplify sustainability. Combining eco-consciousness with high-performance functionality, these robust bicycles have an adaptable design suitable for traversing terrain.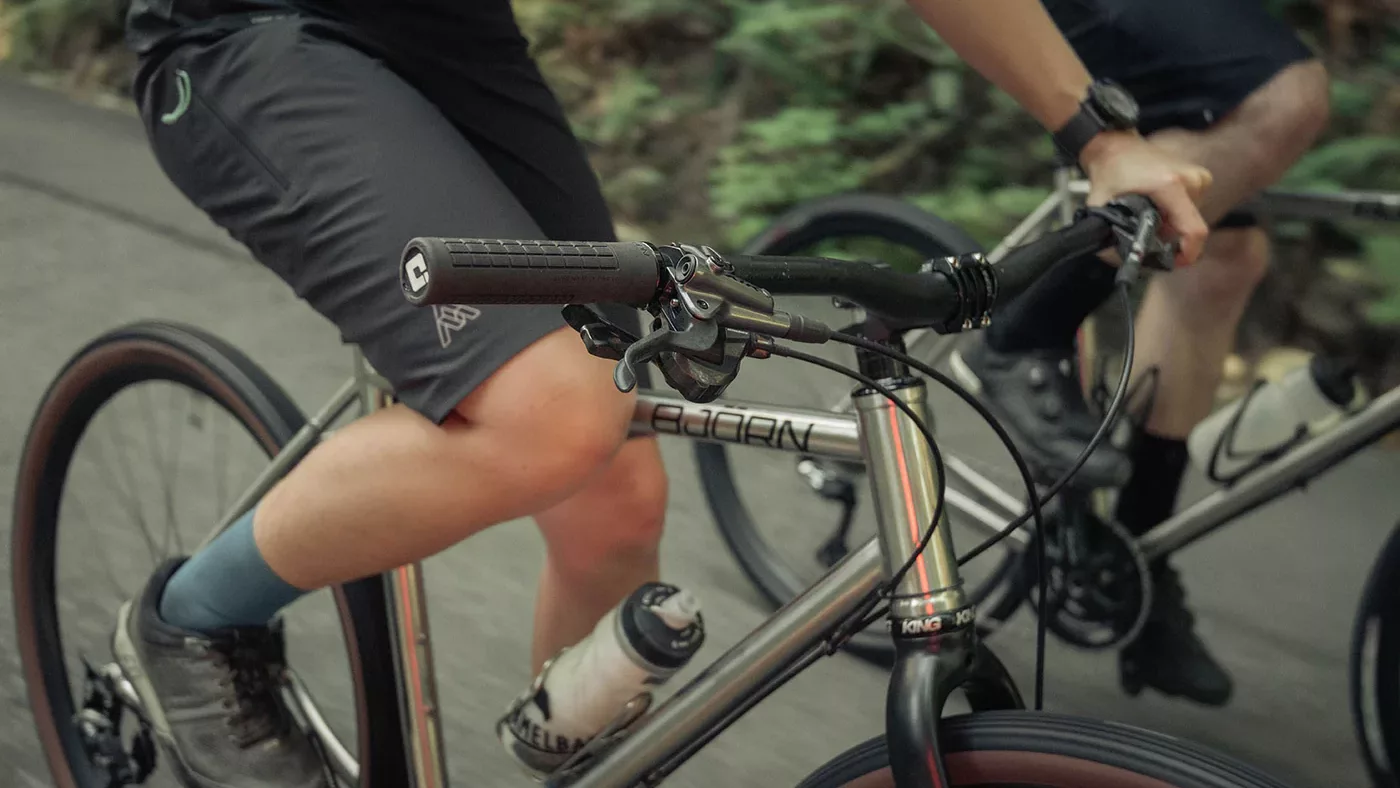 Bjorn Bikes offers adaptable, customizable bicycles with stainless steel frames of sixty percent recycled material. Their shipping method utilizes water conveyance, reducing carbon emissions and promoting a greener future for cyclists.
Conclusion
Essential electric mountain bike accessories can optimize your riding experience. From must-have e-bike gear ensuring safety and performance to upgraded e-bike batteries for extended adventures, these accessories will most certainly enhance your journey. Maintenance tools and sustainable, eco-friendly options also contribute to a greener approach. Whether it's comfort, gear on your bikes, or top-notch apparel, these electric mountain bike accessories cater to all aspects of trail riding, making your ride remarkable.