Cycling has become a popular and preferred recreational activity in recent years. Especially cycling along the serene, misty mountain trails, going up and down with wind speed on your mountain bike. But as fun as this may sound, cycling in the mountains is laborious, requires a lot of hard work, and is often tiring.
Electric mountain bikes (e-MTBs) are designed to help you navigate trails easily by providing an electric assist system that amplifies your power. These eco-friendly bikes are perfect for conquering steep climbs and enduring longer rides. Built with suspension that can absorb bumps and sturdy frames that can handle rugged terrain, e-MTBs are just as durable as traditional mountain bikes and can keep you rolling through even the toughest conditions.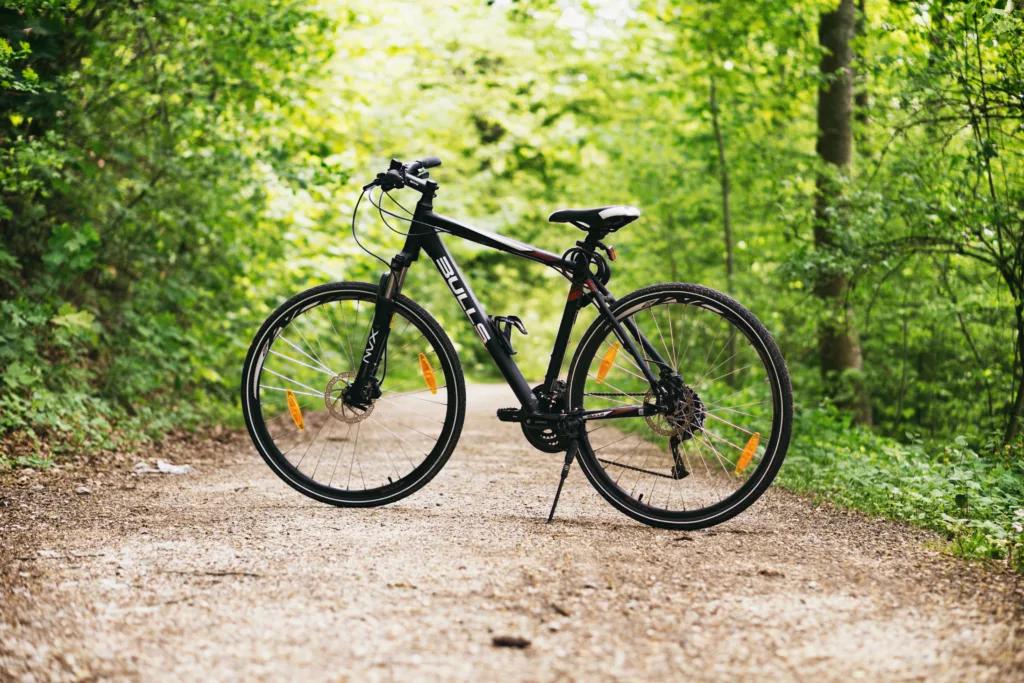 Top 5 Electric Mountain Bikes: User Reviews
These electric mountain bikes are tried, tested, and picked as the best eMTBs of 2023. Let us see which eMTBs have made it to the Top 5!
1. SPECIALIZED TURBO LEVO COMP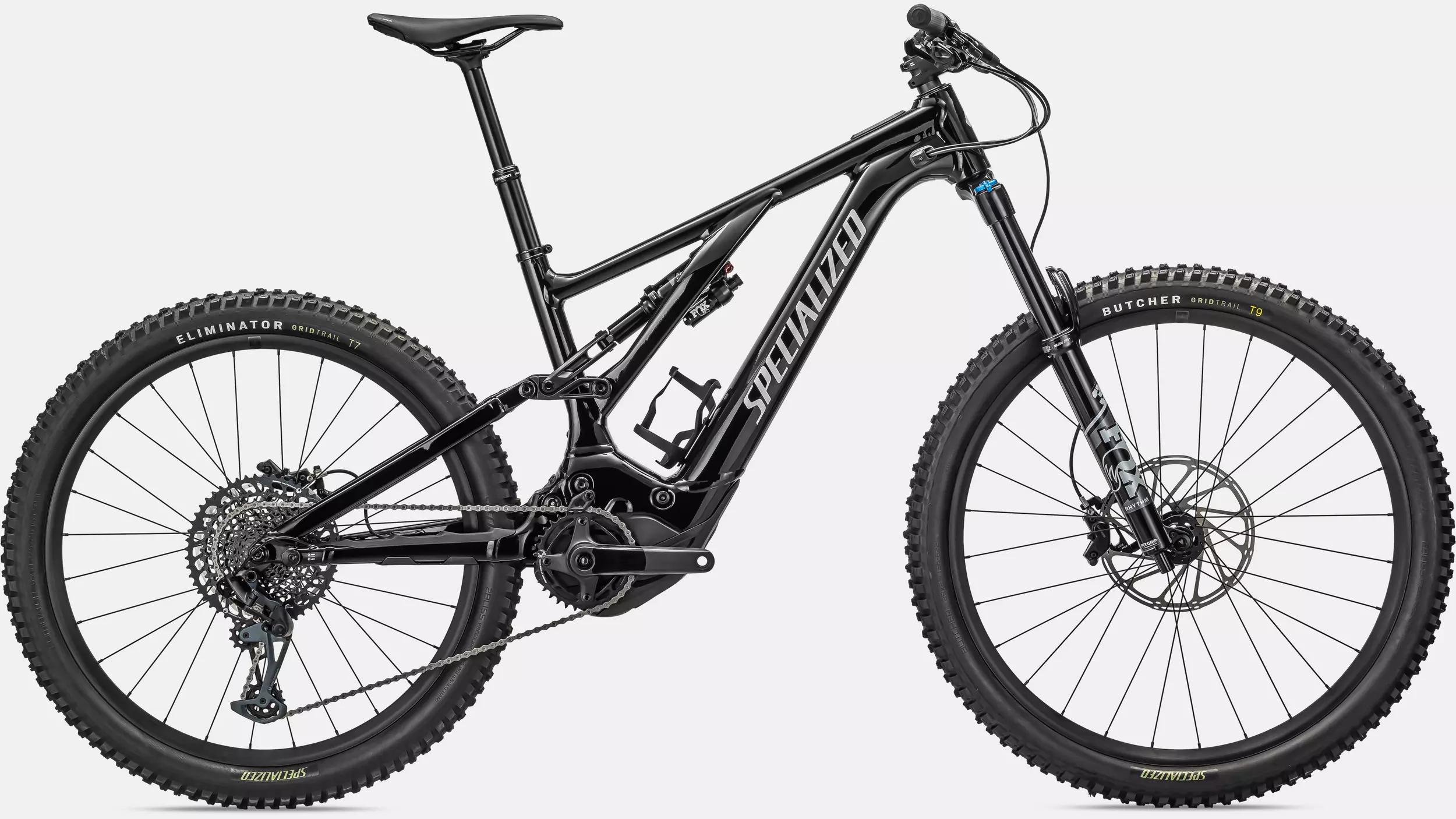 Price: $ 7, 500

Battery Size (Wh): 700Wh

Motor Power (torque): 90Nm

Wheel size (inches): MX (29" front, 27.5" rear)

Measured Effective Range: 53.1kms / 33.0 miles

Brakes: SRAM Code R 4-piston 220mm front and 200mm rear rotor 

Suspension & Travel: Future Shock Rear (FSR) 150 mm

Buy Now
The new Specialized Turbo Levo Comp boasts a robust Turbo Full Power 2.2 motor generating 90Nm of torque and 565 peak watts of output. Additionally, it now features mixed wheel sizes and customizable geometry adjustments to suit your preferred riding style and terrain. The Levo electric bike has a powerful 700Wh battery, whether planning a long ride in the mountains or a refreshing ride post-work, it can keep up with the load.
2. CANYON SPECTRAL ON CF 8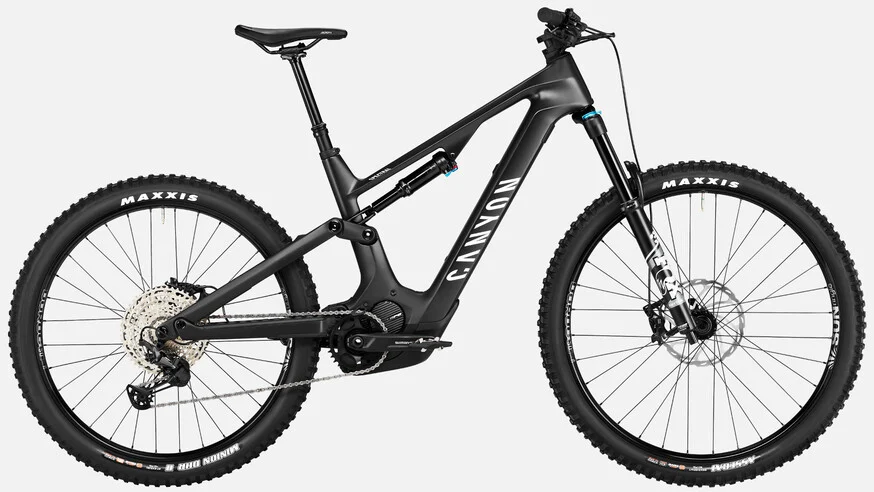 Price: $ 6,999

Battery Size (Wh): 900Wh

Motor Power (torque): 85Nm

Wheel size (inches): MX (29″ front, 27.5″ rear)

Measured Effective Range: 62 km / 38.5 miles

Brakes: Shimano SLX M7120 4-piston 

Suspension & Travel: Triple Phase 155mm

Buy Now
This electric mountain bike has a carbon frame, mixed wheels, and 155/150mm travel. It's great for climbing and descending, with a responsive and stable design. EP8 motor from Shimano is highly reliable and provides ample power with its strong torque and 3 adjustable support levels. Additionally, the large 900Wh battery ensures that there is enough power for any ride duration. The build is impressive and well-tuned, especially considering the price.
3. SANTA CRUZ HECKLER MX XO1 AXS RSV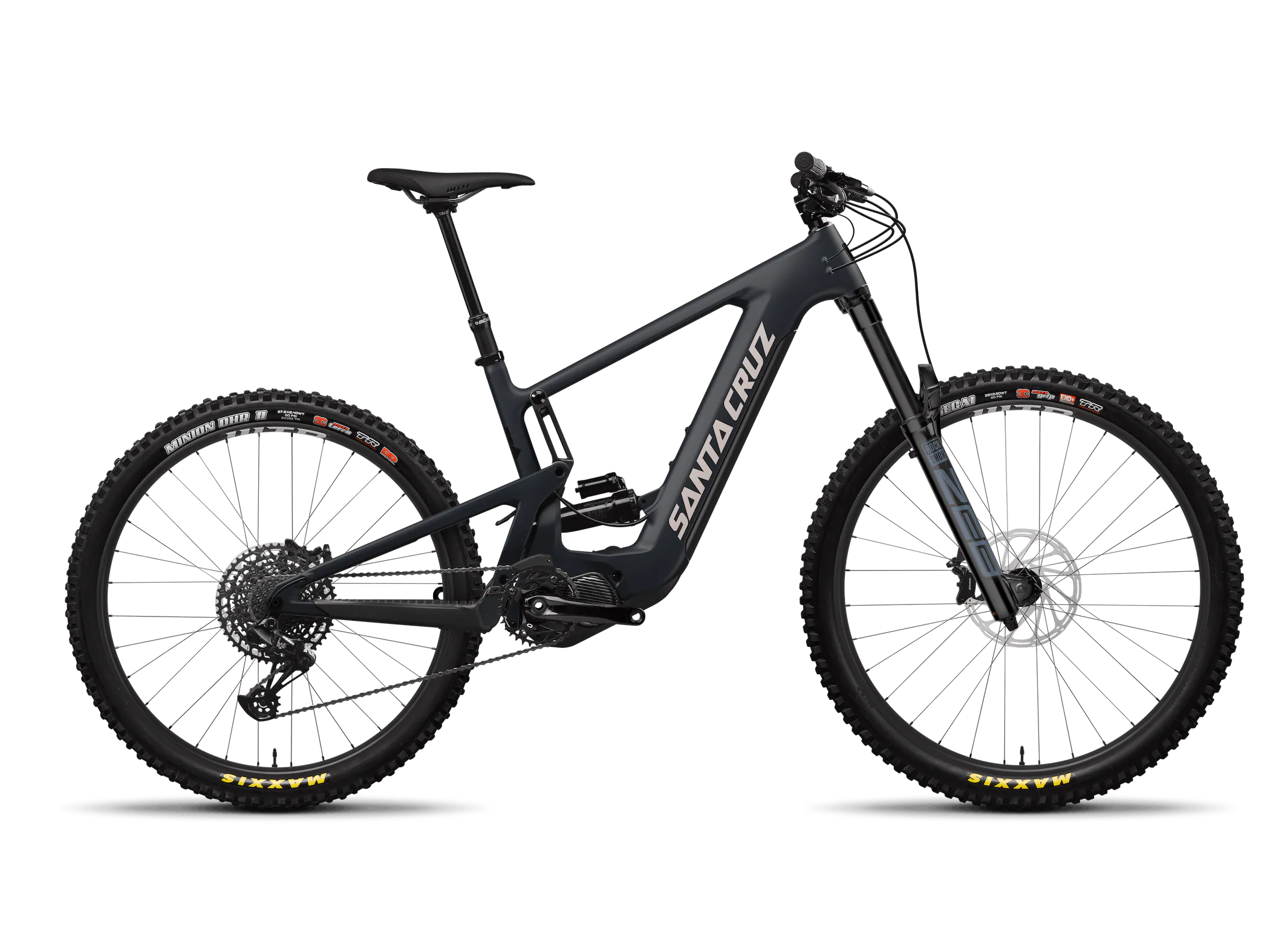 Price: $ 14, 249

Battery Size (Wh): 720Wh

Motor Power (torque): 85Nm

Wheel size (inches): MX (29″ front, 27.5″ rear)

Measured Effective Range: 53.1 km / 33.0 miles

Brakes: SRAM Code RSC 

Suspension & Travel: Virtual Pivot Point (VPP), 150mm 

Buy Now
This bike is incredibly versatile and can easily tackle any terrain, thanks to its mixed wheel sizes, 150/160mm of travel, and modern trail riding geometry. It's composed at high speeds, confident on steep terrain, and fun and easy to drive on more casual trails. The reliable Shimano EP8 motor provides power, while the large 720 Wh battery ensures an impressive range. If money is not a problem, you can consider adding this eMTB to your fleet.
4. COMMENCAL META POWER TR RIDE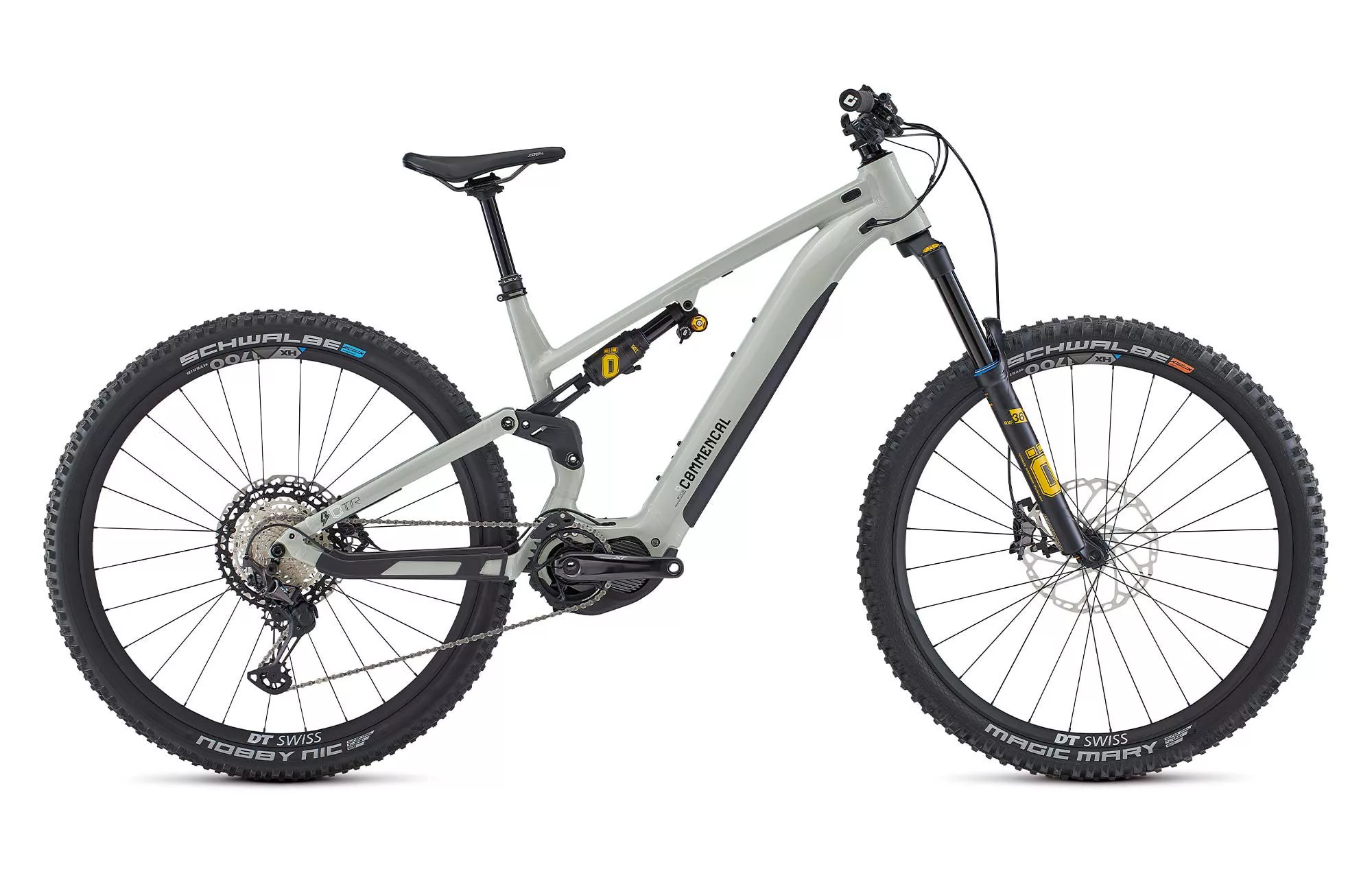 Price: $ 5, 800

Battery Size (Wh): 630Wh

Motor Power (torque): 85Nm

Wheel size (inches): 29″

Measured Effective Range: 42 km / 26.1 miles

Brakes: SRAM Guide RE 4 piston 200mm rotors

Suspension & Travel: Contact System 4 bar, 140mm

Buy Now
This eMTB is affordable, yet it doesn't feel like a beginner's model. It boasts 140mm of rear suspension, a 150mm fork, and a long and slack geometry, making it an adaptable ride that excels in high-speed and challenging terrain while providing a fun experience on easier trails. The recently introduced Shimano EP8 motor works efficiently, and the 630Wh battery provides a commendable distance range.
5. Trek rail 9.7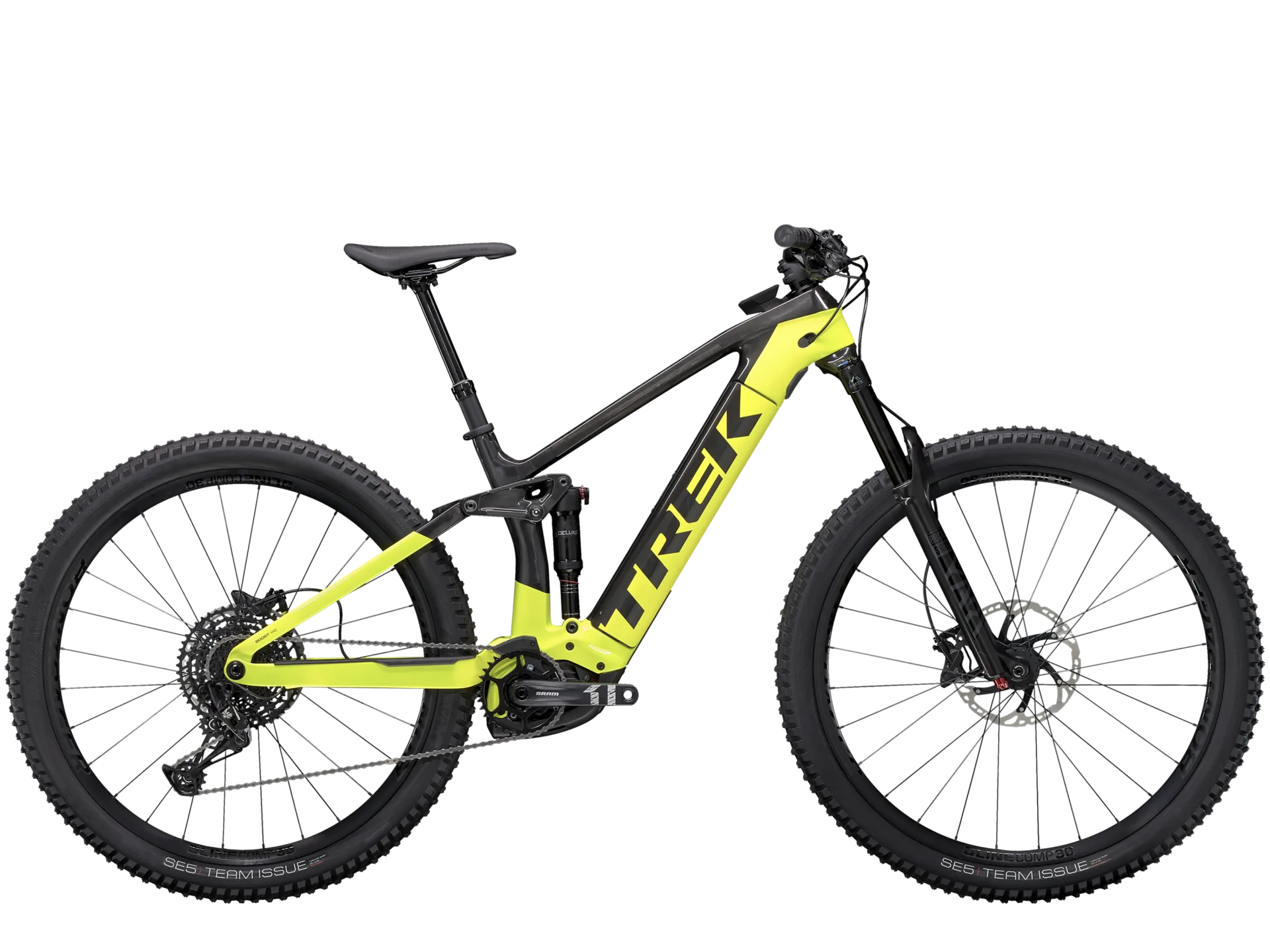 Price: $ 7, 500

Battery Size (Wh): 625Wh

Motor Power (torque): 85Nm

Wheel size (inches): 29″

Measured Effective Range: 46.6 km | 28.95 miles

Brakes: Shimano M6120 4-piston

Suspension & Travel: Active Braking Pivot, 150mm

Buy Now
The Trek Bicycle Company's Rail 9.7 is an exceptional electric mountain bike with 150mm rear-wheel travel, 160mm fork, and a modern long, low, and slack geometry. This bike is powered by a 250 Watt Bosch motor that generates up to 85 Nm of torque and runs on a 625Wh battery. It climbs steep hills with ease and provides a stable and controlled descent. It has a less impressive display and controls, given the price point. But a good overall performer with a strong and sleek build.
Factors to Consider When Choosing an Electric Mountain Bike
Powerful Motors:
Choose between mid-drive and hub-drive motors.
Mid-drive motors offer better handling and performance.
Hub-drive motors are cost-effective and suitable for commuting and off-road experiences.
Bigger Battery:
Opt for a higher capacity battery, measured in watt-hours.
Lithium batteries are preferred for their lightweight and longer lifespan.
A larger battery allows for longer rides on a single charge.
Consider a detachable battery for convenient charging.
Suspension:
Choose between front suspension and full suspension.
Front suspension absorbs shocks for greater comfort.
Full suspension provides better control and traction on challenging trails.
Size of the Wheel:
Common wheel sizes are 26″, 27.5″, and 29″.
Bigger wheels maintain momentum and roll over obstacles more easily.
Smaller wheels offer better agility and maneuverability.
Frame Material, Brakes, and Light:
Look for lightweight and durable aluminum frames.
Invest in quality brakes, such as hydraulic disc brakes, for superior stopping power.
Ensure your eMTB has adequate lighting for safe rides in low-light conditions.
Benefits of Electric Mountain Bikes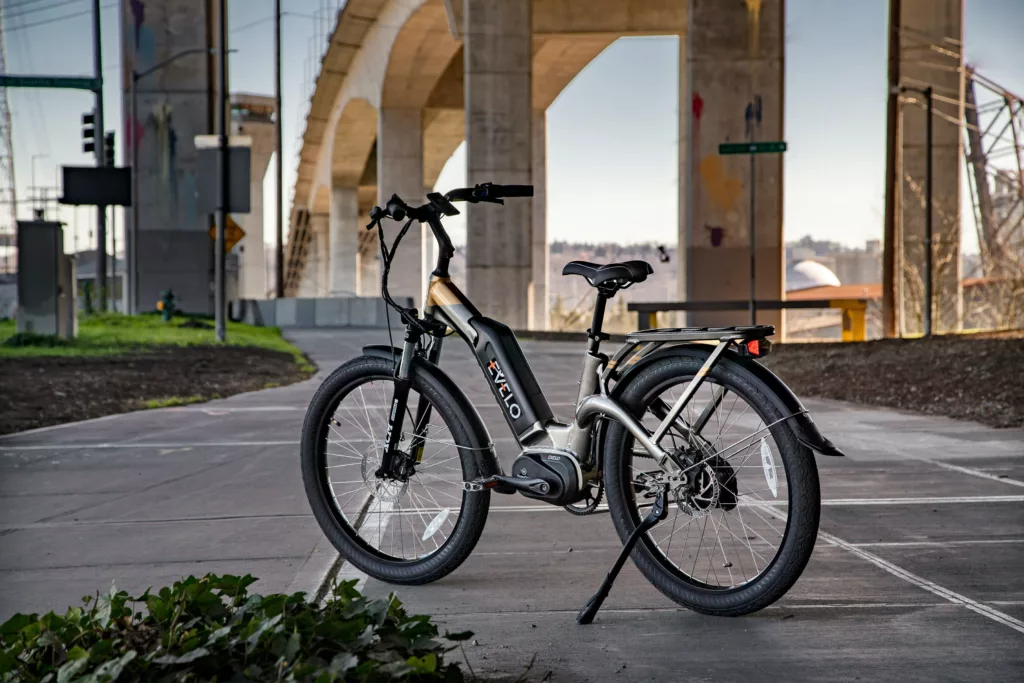 What are the possible reasons for choosing an electric mountain bike instead of a traditional one? Let's find out!
It is often seen that a homogenous group of people with the same level of fitness and around the same age would engage in activities like mountain biking. But due to the introduction of powerful battery-supported mountain bikes, it has become relatively easier for people to go on a ride even though they're not pro athletes. Also, eMTBs help you carry the load perfectly and don't leave you gasping for breath when you're riding for a longer distance.
It is nice to arrive at the mountain's top with your bike without being completely sweaty. An electric mountain bike can help you conquer small obstacles and root passages uphill that may otherwise impede your progress with a regular mountain bike. Starting up on a steep slope becomes effortless with eMTBs. When driving uphill, it's common to use maximum E support. Electric mountain bikes also give you more control when going downhill due to their build and support.
eMTBs let you explore trails that otherwise would have been inaccessible because of their steepness and technicality. Riding is made effortless and fun with these electric mountain bikes, and there is no reason you should not try them.
Conclusion
In conclusion, user perspectives on electric mountain bikes highlight their growing popularity and positive impact on the biking community. Reviews emphasize the seamless integration of electric assistance with the thrill of mountain biking, enabling riders to conquer challenging terrains and extend their adventures.
Electric mountain bikes have proven to be a game-changer for riders of various skill levels, promoting inclusivity and encouraging more people to explore the great outdoors. With advancements in technology and battery life, electric mountain bikes continue to receive praise for their performance, eco-friendliness, and enhanced cycling experiences, making them a promising choice for enthusiasts seeking the perfect blend of power and adventure.
Discover the ultimate electric mountain bike guide for invaluable insights! For more exciting eMTB content, explore Home & Lifestyle Blogs today!