A purse is a statement accessory that can say a great deal about the person owning it.
A handbag or a purse doesn't just serve the purpose of storing all those things that do not fit into your pant pockets (because honestly, we have a bone to pick with the fashion industry making pockets in women's bottoms so short!), but it can also serve as an aesthetic accompaniment that gives your fashion look a definition.
If you want to tell the world about your impeccable sense of style, with a consideration about lives other than yours, vegan purses are a must for the climate conscious and eco-friendly shopper in you.
Although leather has been one of the most common materials to make handbags and purses, it comes at the cost of innocent animal lives. We on the contrary, believe that you do not need to harm bunnies in order to look drop dead gorgeous, straight out of the magazine- well that is the whole point of carrying a statement bag with you, right!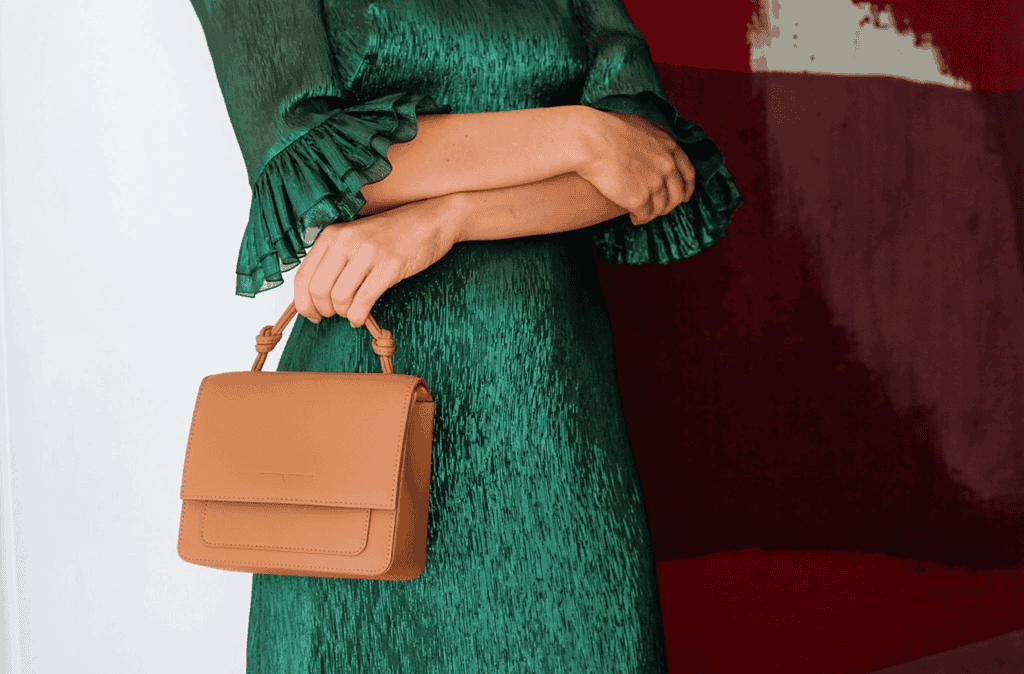 For luxury brands, leather products are a crucial part of their business. In the year 2014, almost 30% of the luxury goods market made use of leather. Despite its popularity, leather has become increasingly problematic for consumers, not only due to ethical concerns but also due to the negative environmental consequences of tanning.
The vegan leather industry has emerged as an alternative to address the demand for leather, without harming animals, nature and the workers associated with the leather industry. Since the year 1920, it imitates the appearance of traditional leather, but without harming animals during its production.
Vegan leather has all the advantages of leather and the only difference is that it is made from materials other than animal skin.
Fashion brands and conscious designers are trying to incorporate leather in their range of handbags to popularise the use of leather alternatives, while promoting a planet-positive attitude.
To learn more about some of the hottest vegan purses to add to your collection, keep reading.
They are designed from the best renewable, plant-based materials, or recycled plastic. Vegan purses come in various styles and for all budgets. Whether you're looking for a satchel, cross-body bag, or a tote, you can find the cruelty-free bag of your dreams.
What Are Vegan Purses Made Of?
A vegan leather product does not make use of any animal during manufacturing. Contrary to faux leather, traditional leather is made from animal skin, like cows, sheep, goats, crocodiles, horses, and many more animals who are otherwise mercilessly butchered and skinned to make purses.
Vegan leather purses are standing out in major fashion lines because of their sustainable and affordable features. And it is not just about the leather used in manufacturing them. The reason why vegan purses are so sustainable and ethical is because neither they endanger any natural processes or biodiversity, nor are they part of the fast fashion bandwagon.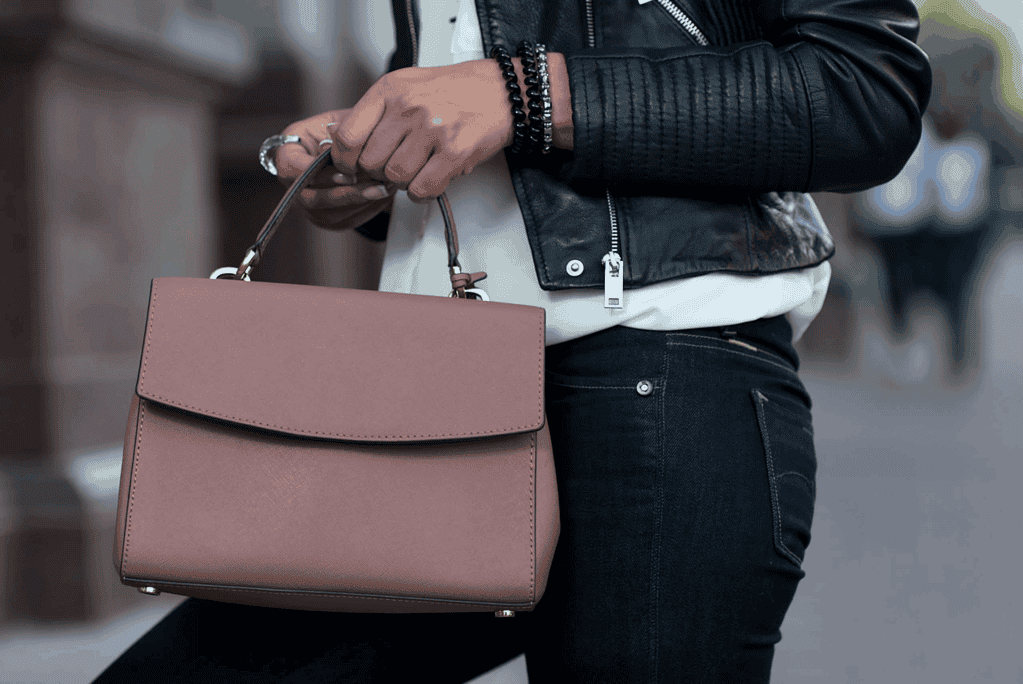 Slowly produced in small batches, each vegan handbag is unique and ensures that there are no toxic ingredients or chemicals used as colorants, tanning agents or anything else.
You won't even find a hint of animal products in these vegan purses. Right from the outer material to the glue, everything is cruelty-free.
Raw materials like cork, apple peels, recycled plastic, and polyurethane, are also used to make vegan handbags. Some bags try to mimic leather by using faux leather. Depending on the material, the methods are distinct yet simple.
Some companies even make use of bamboo to make their leather. Since bamboo grows more quickly and has strong fibers, it has become a popular choice for production
Other materials used to make vegan bags:
Tree bark leather – sustainable timber
Coolstone leather –sewable slate stone
Muskin mushroom leather – mushrooms
Piñatex – pineapple bush leaves
Cork
Lotus flowers
Paper
---
Want to read more like this?
Get similar stories and a free sustainability checklist delivered to your inbox.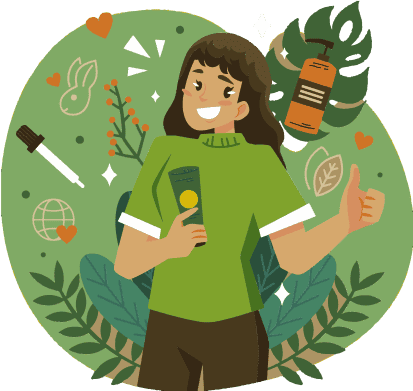 Get similar stories and a free sustainability checklist delivered to your inbox.
Why Vegan Purses Are Better?
In the beginning, vegan leather purses were not too popular. Until individuals started running campaigns about the cruel treatment of animals in the fashion industry, it appeared unsuccessful. Later, due to its ethical appeal, its popularity has apparently sky-rocketed.
Vegan leather has become popular in the fashion industry as a result, reducing animal cruelty.
Designers like Stella McCartney, Angela Roi, and many more are starting to opt for vegan leather to manufacture products such as handbags, office bags, shoes and wallets. The vegan leather market is predicted to rise by around $85 billion by 2025 according to recent reports.
Vegan purses are a better choice because –
Environmental-Friendly
If your shopping choices are right, you will be doing the environment a huge favor. Many brands are arising that make handbags out of purely recycled materials and fruit waste.
Affordable
Just because vegan bags are the hottest trend does not mean they're expensive. Vegan purses are more friendly on your pocket than their animal leather replicas. You can find a variety of affordable vegan purses that are made under high environmental standards.
Versatile
With artificial leather, the handbags are designed more creatively and provide options to modify the bag in different ways. It's possible to mold each for a vegan leather bag from the look, texture, and aesthetics. These bags come in many types of shades and forms.
No Tannery
Animal skin has to undergo tannery which includes the usage of chemicals for durability and to prevent the leather from decaying. Purses made from vegan materials are waxed and dyed with acrylic paints. While it is the most environmentally friendly material it is the lesser of two evils.
Good vegan leather has the same texture, feel, and appearance as genuine leather. Many leather experts have stated that the resemblance between actual and fake leather is hard to distinguish.
Which Certifications Should I Look For in Vegan Leather Handbags?
Certifications are a must to ensure that the product is genuinely living up to its claims of authenticity. Several brands feature false certifications to mislead users about the 'greenness' of a product. This is a significant tactic of greenwashing, which can make consumers doubt even genuinely vegan, cruelty-free and ethical product.
As a sustainable fashion advocate, you should be abreast of the most authentic certifications that help you distinguish real vegan goods from the fake ones.
There are two main certifications for vegan leather bags:
PETA-Approved Vegan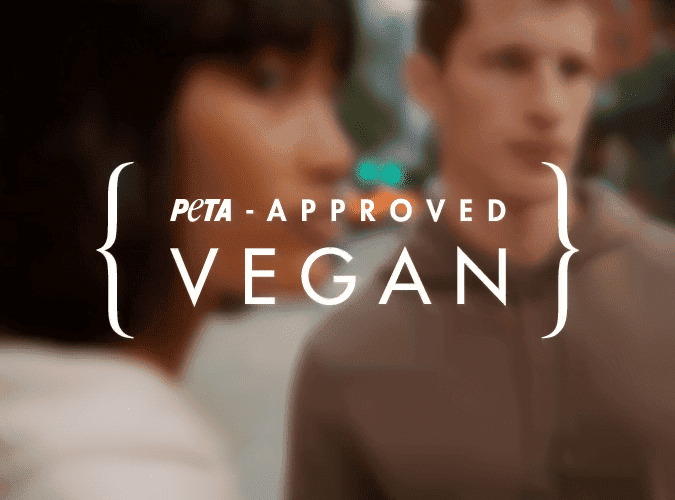 Products that bear the PETA-Approved Vegan logo do not contain animal products. PETA-Approved Vegan is used by more than 1,000 companies worldwide to promote clothing, accessories, and purses that don't contain animal products such as leather, silk, feathers, or bone. The trendy French brand The Kooples designed a leopard-print clutch utilizing vegan leather, with all returns donated to PETA France.
---
The Vegan Trademark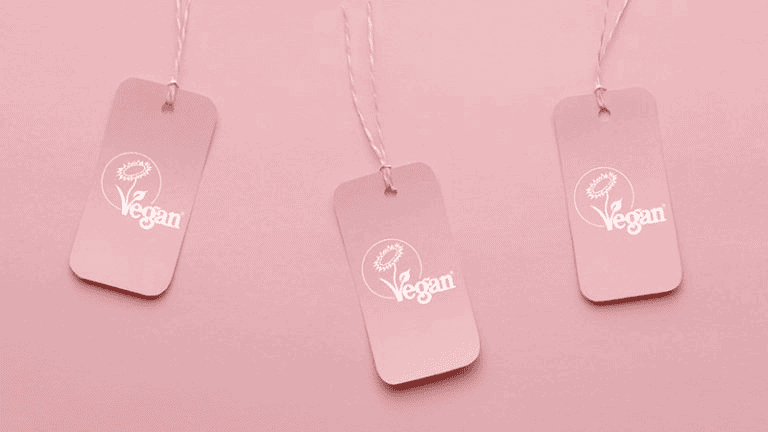 Vegan Trademarks have been helping consumers identify products that are animal-free since 1990. In today's world, there are over 40,000 Vegan Trademark-registered products in several countries. It helps consumers identify products that fit their needs, while brands can use it to display vegan ranges confidently and credibly on their packaging.
---
Unlock Your Savings with Exclusive Offer Coupons
Save big while shopping for sustainable products! Grab your exclusive coupons today!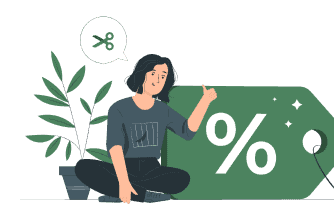 Are Vegan Handbags More Sustainable?
In the long run, the environment is going to suffer if genuine leather continues to be produced. This is due to the carcinogenic chemicals used to the horrific working conditions for employees, or the toxins released from the manufacturing process. Because of this, the trend for vegan handbags, clothes, and more is evolving.
There are various aspects to consider when assessing both vegan and animal leather options: animal welfare, greenhouse gas emissions, and waste, just to name a few.
Vegan leather is on the rise as traditional leather raises questions about animal welfare and the environment. The vegan leather industry is predicted to grow up to $89 billion by the year 2025. Animal rights organizations, like PETA, advocate avoiding the use of animal by-products in apparel and accessories.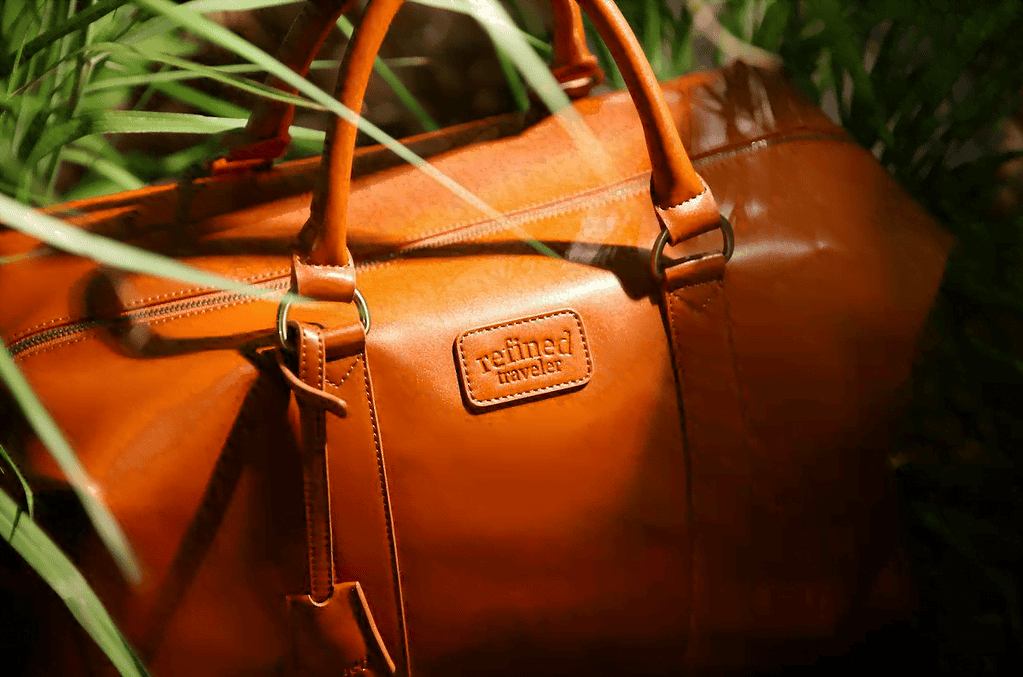 In most plant-based vegan leather products, waste products are repurposed, thereby providing community members with additional income opportunities along with reducing landfill waste.
Certainly, there are some downsides to vegan leather, but there is no need to use animals for fashion, and newer vegan leather technology makes it even more sustainable.
---
Are All Designer Handbags Vegan?
Designer vegan purses are gaining popularity, but how will you know if it is actually vegan? Hermès had once declared the launch of a leather bag that wasn't vegan, though it was claimed as a vegan bag.
Non-leather designer bags aren't always easy to get, but these days there are many options available. You should look for words such as "vegan" and "cruelty-free" when looking for vegan leather, as not all faux leathers are vegan.
Most designer brands aren't trying to fool you, but if your main goal is to avoid all animal products, it is better to review the brand's methods and materials used. Even if you aren't actively searching for vegan leather, you may be pleasantly surprised to see the collection out there, since faux leather looks so much like real leather.
You can stop guessing, as we have rounded up some of the hottest designer vegan purses that are a perfect add-on to your collection.
If you want to include more vegan products in your closet, check out our guide to vegan heels as well!
---
7 Hottest Vegan Purse Brands of 2022!
When opting for a vegan leather purse, don't mistake natural materials for anything less than desirable. Designers from Stella McCartney and Pixie Mood to Melina Bucher and Angela Roi are producing some of the most covetable bags, like city-to-beach carryalls, and spotlight-worthy clutches,
Keep these brands in mind when you go out to shop. Use the Be Zen chrome extension for discounts that will help you save money and make better, more sustainable purchases.
Stella McCartney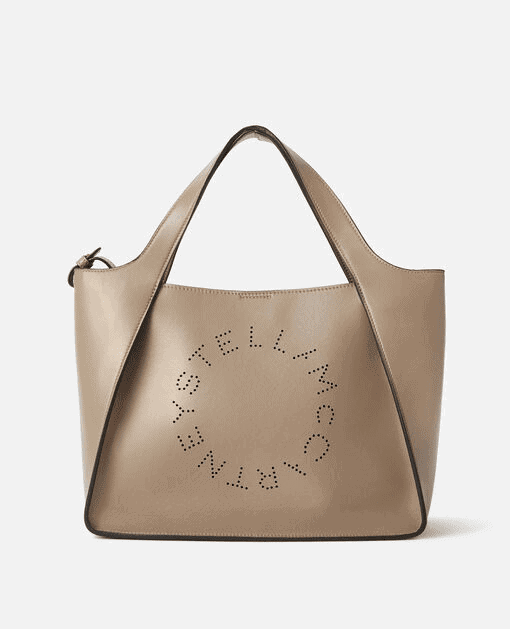 Stella McCartney is the definition of luxury vegan leather bags. The founder, Stella McCartney uses cruelty-free vegan leather to craft her bags, even though the entire collection isn't vegan, because she still uses wool and silk. Most Stella McCartney brands use vegan leather called Mylo and sport a recyclable aluminum chain belt and a Zamac medallion. Mylo is a trending cruelty-free leather created from mycelium by the company Bolt Threads and appeared in the V&A's Fashioned from Nature exhibition in 2018.
Shop Stella McCartney here
---
Luxtra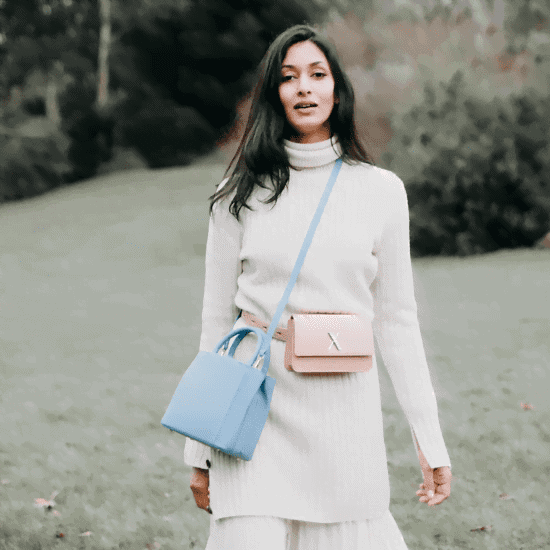 Luxtra is founded by Jessica Kruger, whose main goal is to create a mindful and reliable vegan handbag brand. Luxtra celebrates its mission via quality, sustainable treasures for every occasion, ethically handcrafted in Italy. It creates vegan purses from Piñatex and Frumat that are derived from pineapples and apples. Each purse is specifically named after a well-known climate advocate.
Shop from Luxtra here
---
Ava Carrington
Ava Carrington is an exquisite vegan handbag brand founded by Swedish sisters, Sofia and Helena Mattsson in 2019. The brand uses contemporary vegan leather. The inner lining is made from TopGreen, a material made from post-consumer PET bottles. The 24k plated gold hardware exudes a luxury feel. If you are looking for an affordable vegan purse, Ava Carrington is the best choice as they have styles reminding you of the classic Birkin bag, but are friendly on the wallet.
Shop from Ava Carrington here
---
Pixie Mood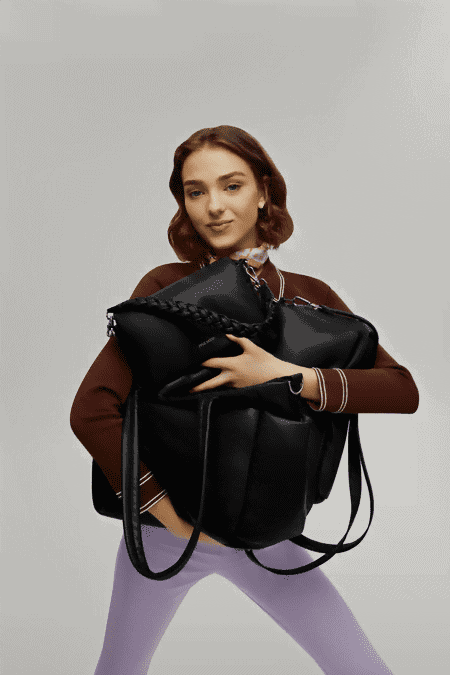 Pixie Mood designs bags made from solvent-free vegan leather and 100% plant-based packaging. Pixie Mood avoids using anything that could hurt animals. They make use of vegan leather and a hint of cork or faux suede to craft the handbags. They intend to become carbon neutral and make their shipping climate positive. The packaging and shipping materials are also biodegradable. This vegan purse brand features bucket bags, tote bags, satchel bags, and many more. All Pixie Mood products have a prim, architectural aesthetic that is more supple than real leather. After the Spring Summer 2020 collection, they use 100% recycled bottle lining. It is in a faint, aquamarine shade and highlights the pattern of the logo. It has helped prevent more than 550,375 plastic bottles from entering landfills.
Shop from Pixie Mood here
---
Alexandra K
Alexandra's passion for creating vegan high fashion led her to create handbags made using old sewing techniques in their local workshop in Poland. The handbags are made from apple, corn leather, and different vegetable fabrics. PETA-approved brand Alexandra K won the German PETA's Vegan Fashion Award for Best Women's Handbag in 2014. Simple yet elegant with striking attention to detail, Alexandra K shows that ethical and eco-friendly high-end fashion is the future.
Shop from Alexandra K here
---
Want to read more like this?
Get similar stories and a free sustainability checklist delivered to your inbox.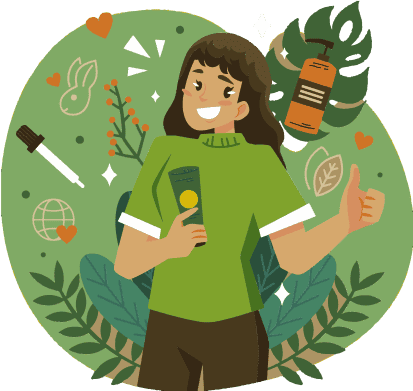 Get similar stories and a free sustainability checklist delivered to your inbox.
Angela Roi
Besides handcrafted modern designs, the brand offers vegan leather, gold-plated hardware, reasonable pricing, sweatshop-free manufacturing, free shipping and returns. Angela Roi brand is a popular and affordable vegan purse associated with the noble "Donate by Color" drive. The company focusses on its love for animals, while creating a luxury collection of vegan handbags. Angela Roi says that you do not have to sacrifice your individual fashion choices for your values.
Shop from Angela Roi here
---
Melina Bucher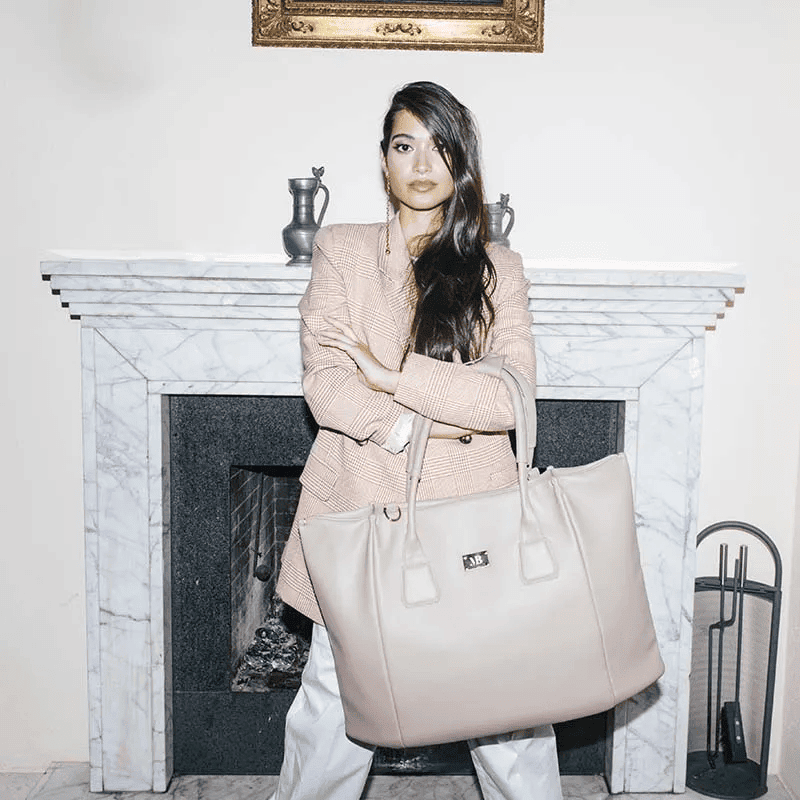 In 2019, Melina Bucher turned her vision of sustainable luxury fashion into a reality. The brand uses Mirum, which is a material made from natural rubber and pigments such as charcoal and does not require tanning. These designer bags are completely sustainable. Melina Butcher bags feature Mirum as a primary material, which is better than animal leather, is a soft fabric supported with a thin PU and vinyl layer. The vegan bags are lined with GOTS-certified organic cotton.
Shop from Melina Bucher here
The BeZen Take on Vegan Leather Purses
If you think the vegan purse brands mentioned above are the right choice for you, you can find many recommendations for cruelty-free handbags and clothing in the Be Zen Chrome extension. You can add it to your Chrome browser from the sidebar and discover several environmentally-friendly products at a single click. And guess what, there are attractive discount coupons waiting at the end of the rainbow, just for you!
Speaking of our take on vegan handbags and cruelty-free purses, they are an excellent way to add a dash of sophistication to your ensemble. Vegan leather alternatives simply have multiple benefits over conventional leather handbags: they are eco-friendly, cruelty-free, versatile, and durable.
While shopping for ethical, vegan bags and purses, you must consider certifications and the brand's commitment to transparency. You can also check out the respective websites, the founder's statements and their credentials before going in for a purse that is there with you for a long haul.
Think about the process involved in making luxury handbags when you are shopping. You can find numerous alternatives that do not involve cruelty or pollution. Most importantly, the best vegan purses are also sustainable- they are versatile, which means that you do not need to worry about an overstuffed bag collection, yet not having the perfect one to flaunt. Just like fall dresses, it is possible to have a capsule all-weather bag collection.
Go ahead and look for a trendy vegan bag that suits your personal choice and flaunt it. You can definitely brag about it if you are saving the world and spreading awareness.
Stay tuned at the BeZen blog for more hot takes on the latest fashion and lifestyle trends for a more planet positive life! You don't need to cut corners while cutting emissions!