Tired of using towels that do not even last longer than a snowflake in summer? It's like they've got a secret agenda to avoid their drying duty! But fear not for a sustainable and cozy solution is here – Eco-friendly towels! These towels not only keep you dry but also embrace your eco-conscious choices with open (and absorbent) arms.
According to a finding by the European Parliament, the textile industry is responsible for about 20% of water pollution! As the world enters the era of green living, sustainable towels have become everyone's first choice. By harnessing the power of organic materials, these towels not only champion sustainability but also offer amazing comfort and durability. Let's dive into the world of organic towels!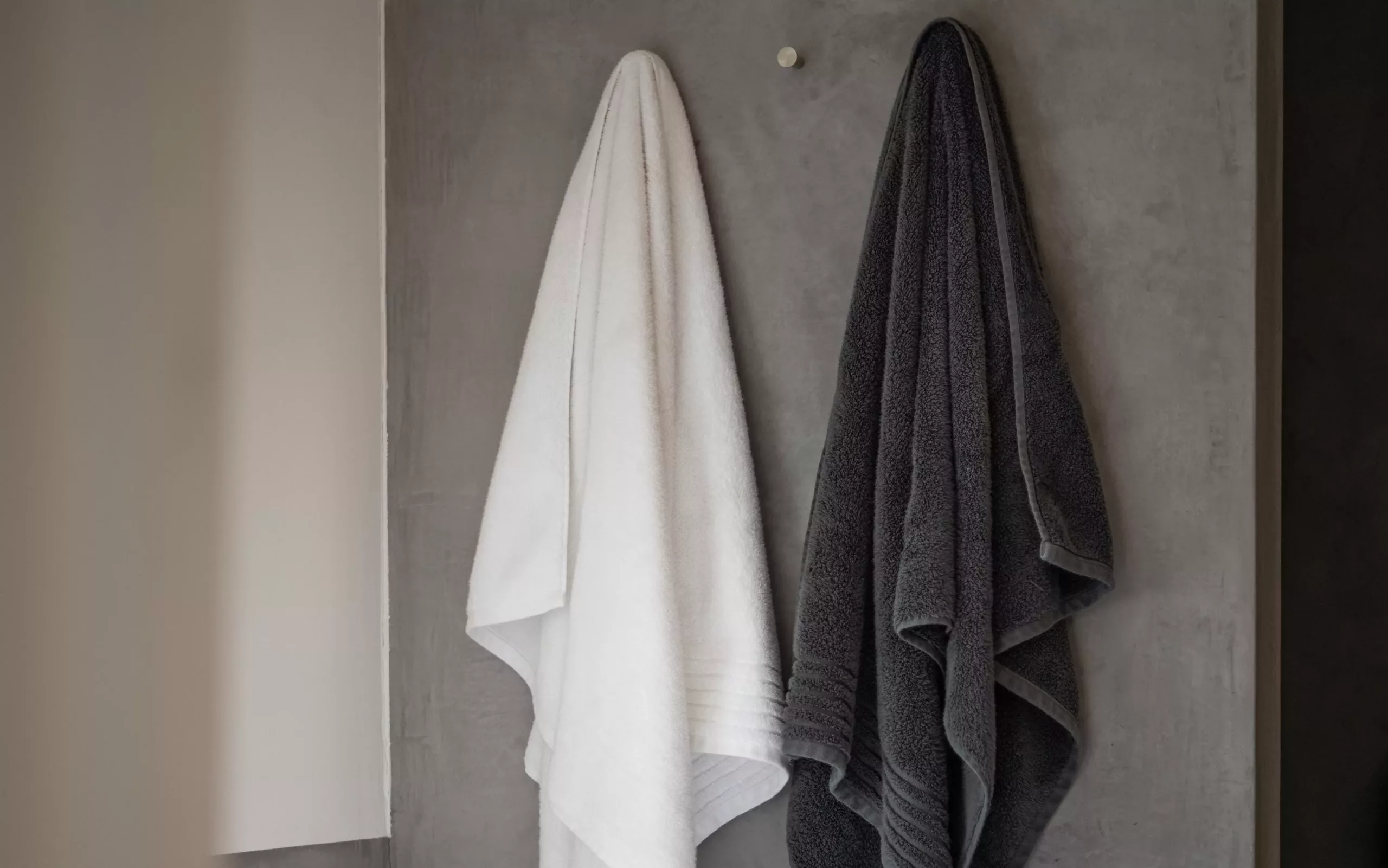 The 10 Best Eco-friendly Towels for a Sustainable Lifestyle
There are many ethical brands that offer the best eco-friendly towels to their customers. Such brands promote a sustainable lifestyle and shift focus to green living. Here are some brands of organic towels:
A pioneer in sustainable textiles, Coyuchi offers a distinctive range of products crafted from 100% organic fibers with a transparent supply chain. Embracing circularity, their 2nd Home Renewed™ line revitalizes returned linens through meticulous cleaning, repairs, and recycling, ensuring they're as good as new.
Unique features:
The use of Turkish premium cotton fibers ensures exceptional softness and a plush feel against your skin.
The long loops of organic cotton are loomed into a lofty texture, making them exceptionally thick and absorbent.
Coyuchi ensures towel longevity by maintaining their fullness and fluffiness even after multiple washes and uses.
Pros: Available in distinct shades
Cons: However, due to its rarity, this collection comes with a higher price tag.
Ettitude goes beyond creating vegan and eco-friendly products – they're committed to giving back to the Earth. Utilizing renewable resources, their bamboo towels support planetary health. Not stopping there, their scientifically-proven products enhance sleep for a more rejuvenated you, ready to tackle climate change each morning.
Unique features:
The honeycomb design wicks moisture away from the skin
A breathable, lightweight weave exfoliates delicately.
Excellent for use after bathing, beach, or swimming
Hypoallergenic, chemical-free, and suitable for sensitive skin
Pros: Gentle on sensitive skin, free from harmful chemicals.
Cons: Limited availability might lead to potential supply constraints.
Rooted in the belief that nature holds the power to rejuvenate both body and soul, Affina crafts eco-friendly 100% organic bath and home products. Drawing inspiration from nature's elegance and vitality, their creations mirror its patterns, hues, textures, and aromas, elevating daily routines into exquisite rituals.
Unique features:
Influenced by native oceanic motifs
640 gsm/m2 Low-Impact, Fiber-Reactive Dyes
Product of Portugal
Pros: The combination of proteins in the water, wind, and the ocean's breaking waves creates the gorgeous marbleized textures of sea marble.
Cons: Less color availability.
Embracing patriotism and sustainability, American Blossom Linens proudly crafts towels in the USA from locally grown organic cotton. Their environmentally conscious Georgia-based manufacturing plant is dedicated to "Weaving a Better World®," offering luxurious products that symbolize both quality and a commitment to a greener planet.
Unique features:
Strong selvage edges that prevent tearing and fraying
Feel the softness of the 2 ply ring-spun cotton strands against your skin.
Elegant 700 GSM Weight
Pros: Free of hazardous synthetic dyes.
Cons: A luxurious brand.
From indulgent spa-quality bamboo and hemp towels to a range of organic cotton essentials, Delilah Home embodies sustainable living. Catering to a zero-waste home, their biodegradable, gentle-on-skin, and vegan towels embrace the ethos of a green and harmonious bathroom experience.
Unique features:
700 gsm and 50% thicker than ordinary bath towels.
Absorbent and drying.
Simply wash. Cold, mild cycle. Non-chlorine bleach only. Low-temperature dryer.
Pros: They are machine-washable and dryer-safe.
Cons: Expensive for international customers.
Crafted in eco-friendly facilities in India and the USA, Sol Organix presents a range of affordable, organic cotton towels. They embrace sustainability with biodegradable textiles, fostering a zero-waste home and a greener bathroom. Sol Organix supports a sustainable future.
Unique features:
High aggregate weight of 700 GSM is incredibly soft.
Fine, long-staple cotton increases the absorbency of the material.
High pile weave of 700 GSM allows towels to dry quicker.
Pros: They use organic, low-impact dyes for the different hues of their bath linens.
Cons: Affected by supply constraints.
Under the Canopy embodies a resolute commitment to a greener planet. Crafting all products ethically with eco-friendly textiles, including bamboo and hemp, they extend the allure of conscious consumerism to all. Their range of affordable, accessible, and undeniably attractive offerings transforms a bathroom into a sustainable bathroom, embracing organic cotton and biodegradable towels for a zero-waste home.
Unique features:
No Harsh Chemicals
Ethical Production / Cruelty-Free & Vegan
Breathability
Pros: Dry quickly and great feeling to wrap around.
Cons: Complex washing precautions.
From luxurious organic cotton towels to innovative biodegradable and vegan options, Pact redefines green living. With Fair Trade Certified practices, their commitment to natural fibers and plastic-free packaging ensures low environmental impact, fostering a zero-waste home while combating microfiber pollution.
Unique features:
The hem is finished clean.
The ripped fabric dries quickly.
Classic cotton comfort.
Pros: Available in various sizes and sets.
Cons: Only 4 color options are available.
A pioneering BC Benefit Company hailing from Vancouver, Takasa is a vanguard in eco-friendly textiles. Their commitment to sustainability shines through their meticulously crafted homewares, embracing organic and biodegradable towels.
Unique features:
Made without harmful pigments or chemicals
Fairtrade-certified cotton, guaranteeing sustainable livelihoods for Takasa's manufacturers throughout the entire supply chain.
Pros: Comes with a towel loop for easy hanging.
Cons: Expensive.
Founded fourteen years ago, GRUND revolutionized the textile landscape, prioritizing intimate consumer connections over traditional manufacturing. With Fair Trade Certification, GRUND pioneers conscious consumption, offering luxurious, low-impact options, from vegan towels to plastic-free packaging, while championing a boundary-pushing, eco-conscious ethos
Unique features:
600 GSM luxury towels are ethically and responsibly manufactured in Portugal.
Eco-friendly and sustainable towels will bring you luxury and peace of mind.
Pros: Available in four distinct styles.
Cons: Complex washing instructions.
Why Choose Eco-Friendly Towels?
Every purchasing decision has a carbon impact, and opting for sustainable towels slashes this footprint. Crafting these towels from organic or recycled materials consumes fewer resources and energy, resulting in lower emissions compared to conventional counterparts. By choosing eco-friendly products, you actively partake in carbon reduction, reinforcing environmental sustainability through the simple act of drying off.
Eco-friendly towels spotlight materials cultivated or crafted without harmful chemicals, leveraging renewable energy, and emphasizing water and resource conservation. Organic cotton, bamboo, and hemp, renowned for their low environmental impact, pave the way for a greener textile industry.
What to Look for in Eco-Friendly Towels?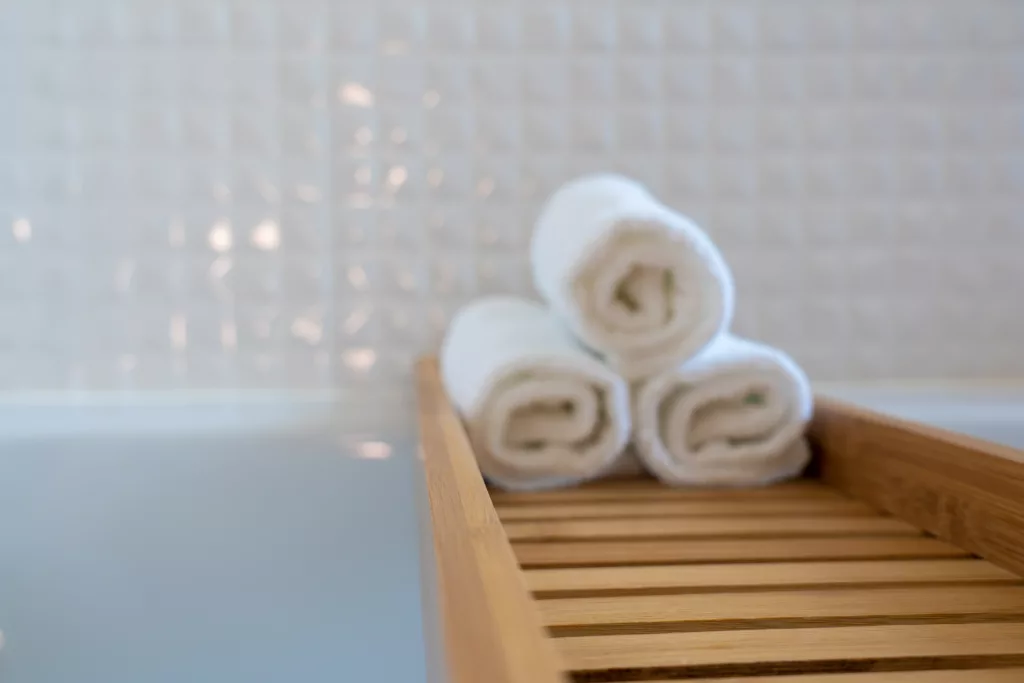 In order to adopt a sustainable lifestyle, it is important to educate oneself on how to assess the details – certifications, materials used, packaging – of these brands. Let's look at these criteria closely and make our consumption have a low environmental impact.
Materials
Organic Cotton: Crafted from 100% GOTS-certified cotton, these towels are grown without pesticides. With a plush 600 GSM woven texture, they're exceptionally absorbent and quick-drying, boasting softness and sustainability.
Turkish Cotton: Woven at 700 GSM, they offer durability without artificial dyes or chemicals, aligning with health and environmental consciousness.
Linen: Towels, robes, and more are made from linen, sourced from rapidly growing flax plants. European flax ensures eco-friendliness, needing minimal irrigation beyond natural rainfall.
Cotton-Linen Blend: Sustainable Spa Towels blend 44% European flax and 56% long-staple cotton from Turkey. The result is a light, absorbent, and plush fabric, Oeko-Tex certified and devoid of harsh chemicals or colorants.
Certifications
By now, you must be wondering what fair-trade certification and GOTS mean. Let's have a look at some of these certifications.
GOTS (Global Organic Textile Standard): GOTS-labeled towels adhere to strict standards from the International Federation of Organic Agriculture Movements (IFOAM). It promotes organic farming, water conservation, and oversees supply chain stages.
Oeko-Tex Standard 100: This label ensures that towels, bedding, and garments are free from harmful chemicals and artificial dyes. It prioritizes user and environmental safety. Often accompanies GOTS certification for added credibility.
Fair Trade: Seen on ethical towels and sustainable home goods, Fair Trade certified products meet rigorous global or national supply-chain standards. It guarantees fair pay, humane treatment of workers, and adherence to environmental criteria.
Brand Ethics
Brand ethics for eco-friendly towels prioritize fair wages and working conditions. These values reflect a commitment to treating every individual along the supply chain with respect and dignity. Workers involved in the production of these towels, often sourced from sustainable materials, are entitled to decent compensation and safe environments. Brands with strong ethics ensure that their products promote not only environmental responsibility but also social justice.
Packaging
Eco-friendly towels brands are not just mindful of the materials they use but also extend their commitment to sustainable packaging practices:
Plastic-Free Packaging: Many eco-conscious towel brands prioritize plastic-free packaging solutions. By steering clear of plastic materials, they reduce the burden on landfills and minimize plastic pollution.
Minimal Packaging: Minimalist packaging not only reduces resource consumption but also presents a cleaner, uncluttered aesthetic that resonates with their eco-conscious customer base.
Recyclable or Compostable Materials: Eco-friendly towel brands often select packaging materials that can be easily recycled or composted, ensuring that the packaging itself doesn't contribute to long-term environmental harm.
How to Care for Your Eco-friendly Towels?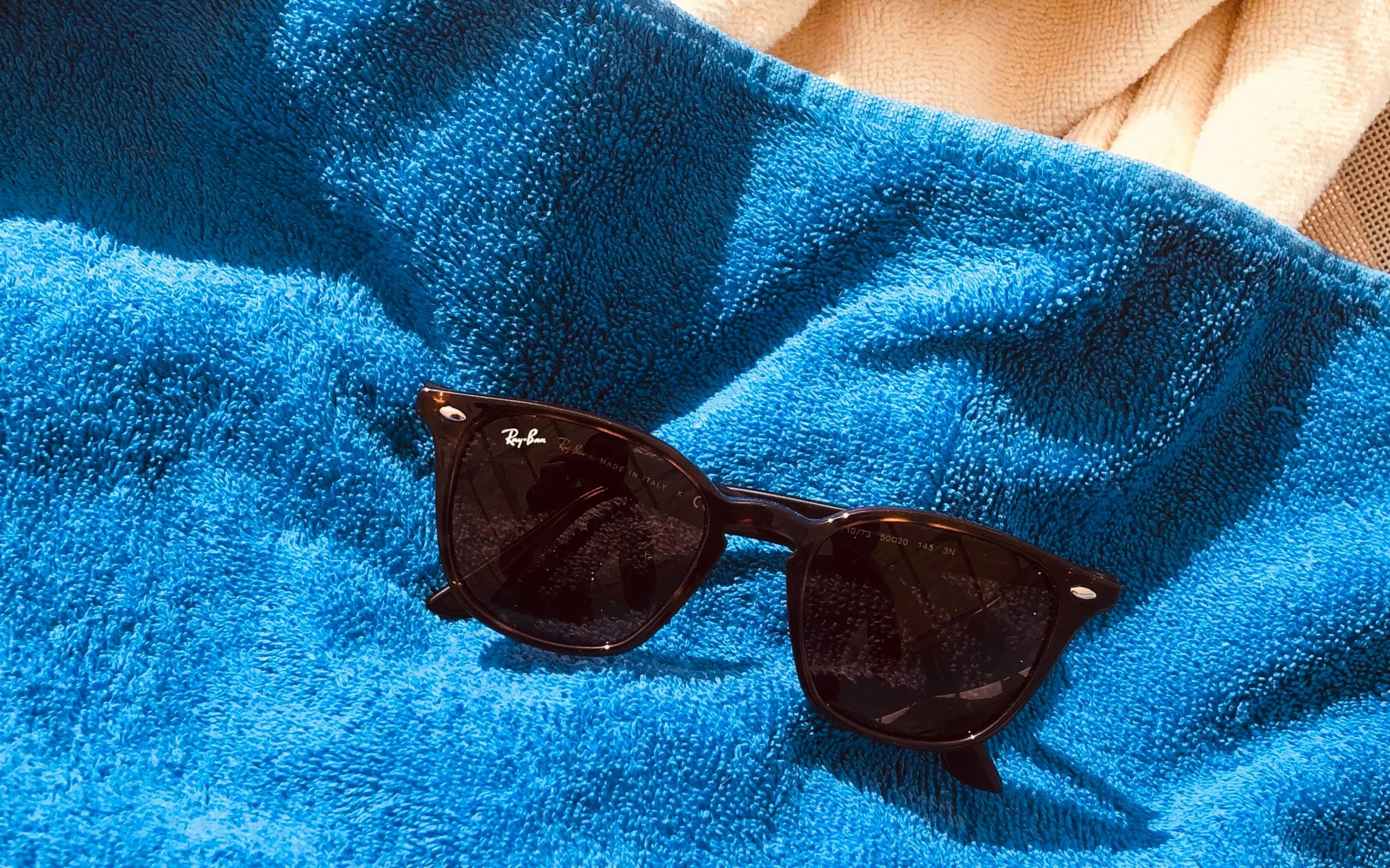 Caring for your eco-friendly towels ensures their longevity while upholding your commitment to sustainability. Opt for cold or warm water and use eco-friendly, biodegradable detergents to reduce chemical runoff. Avoid overloading the washing machine to ensure thorough cleaning without excessive wear. Fabric softeners can diminish towel absorbency over time. Instead, add a quarter cup of white vinegar during the rinse cycle to naturally soften and maintain their effectiveness.
Harness the power of the sun by line-drying your towels whenever possible. This not only conserves energy but also prevents excessive wear from high heat. Overdrying can make towels feel rough and reduce their lifespan. Remove them from the dryer while they're still slightly damp to maintain softness. By embracing these green bathroom essentials, you ensure that your eco-friendly towels remain luxurious, effective, and environmentally friendly throughout their extended life span.
Conclusion
In a world where conscious choices are shaping our future, eco-friendly towels emerge as more than just everyday essentials. They offer comfort, durability, and a powerful statement of sustainability. As we wrap ourselves in their soft embrace, we wrap our lifestyles in an eco-conscious mindset, contributing to a greener, healthier planet for generations to come. Take the first step towards a greener tomorrow. Explore our eco-friendly products now and embrace a sustainable lifestyle today!