In the world of culinary delights, few things combine the richness of taste and the benefits of sustainability quite like farm-fresh ingredients. When it comes to creating delectable desserts with an eco-conscious twist, our Farm-Fresh Matcha Brownie recipe takes center stage.
Harnessing the vibrant flavor of matcha and the goodness of locally sourced ingredients, these brownies exemplify the epitome of conscious consumerism.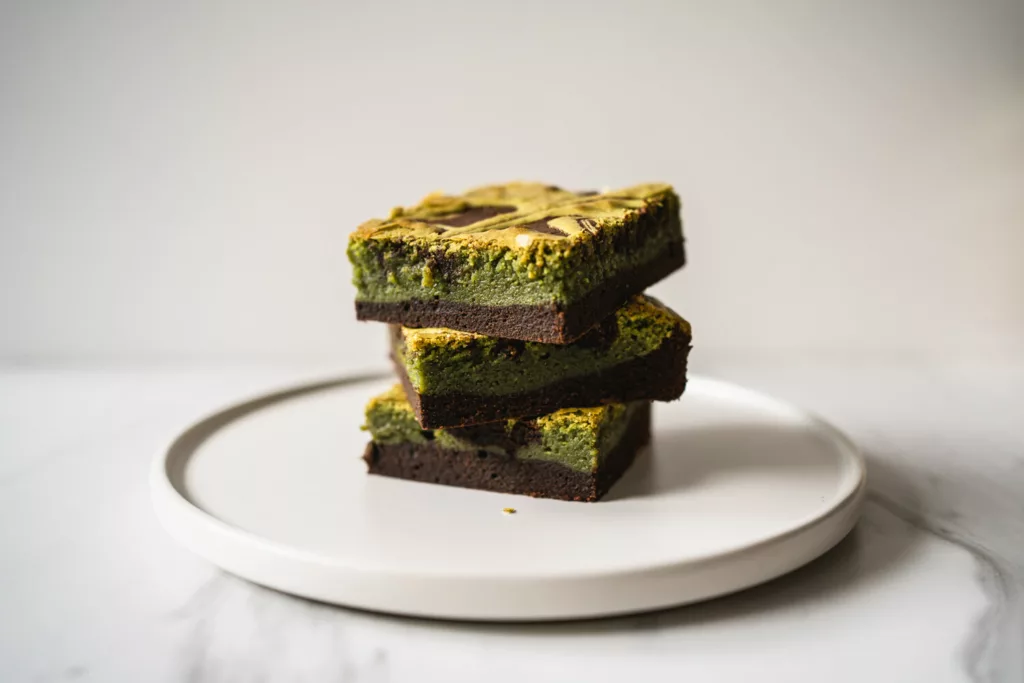 Credits: junandtonic.com
The Recipe: Farm-Fresh Matcha Brownies
Let's dive into crafting these luscious treats. Here's what you'll need:
Locally sourced farm-fresh eggs: 2 large
Organic matcha powder: 2 tablespoons
Artisanal butter: ½ cup (preferably from a nearby dairy)
All-purpose flour (locally milled, if possible): 1 cup
Raw cane sugar: 1 cup
Pure vanilla extract: 1 teaspoon
A pinch of sea salt
Upcycled baking parchment for lining
Repurposed wooden spatula for mixing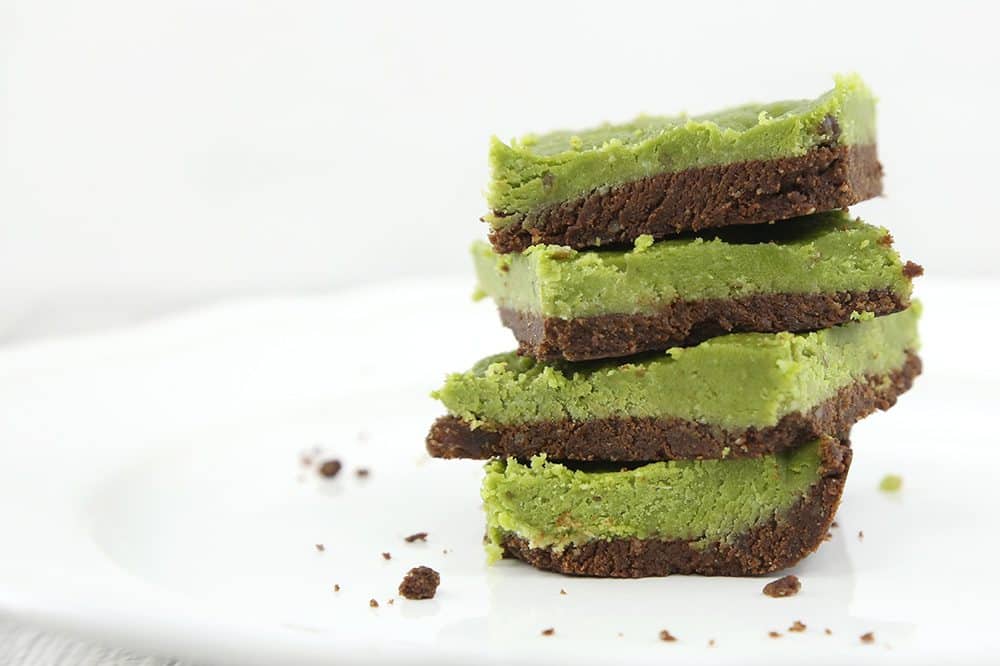 Credits: pureformulas.com
Instructions:
Preheat your oven to 350°F (175°C).
Melt the artisanal butter in a sustainable manner and let it cool.
In a mixing bowl, whisk the farm-fresh eggs until light and frothy.
Gradually add the raw cane sugar, whisking mindfully to maintain a sustainable rhythm.
Pour in the melted butter, vanilla extract, and a pinch of sea salt. Mix with eco-friendly diligence.
Gently fold in the locally milled flour and organic matcha powder until the ingredients dance in harmony.
Line your baking pan with upcycled parchment paper for an eco-friendly foundation.
Pour the mixture into the pan and let it bake for 25-30 minutes, embracing the enticing aroma that fills the air.
Want to read more like this?
Get similar stories and a free sustainability checklist delivered to your inbox.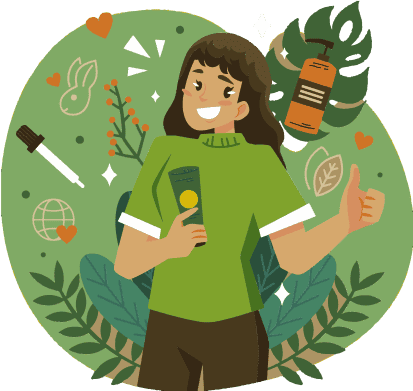 Get similar stories and a free sustainability checklist delivered to your inbox.
Benefits of Farm-Fresh Ingredients
Embracing farm-to-table practices isn't just about supporting local communities; it's about relishing unparalleled quality and flavor. Incorporating ingredients plucked fresh from nearby farms elevates your dishes to new heights. By opting for farm-fresh produce, you contribute to a reduced carbon footprint, making each bite a delectable step towards sustainability.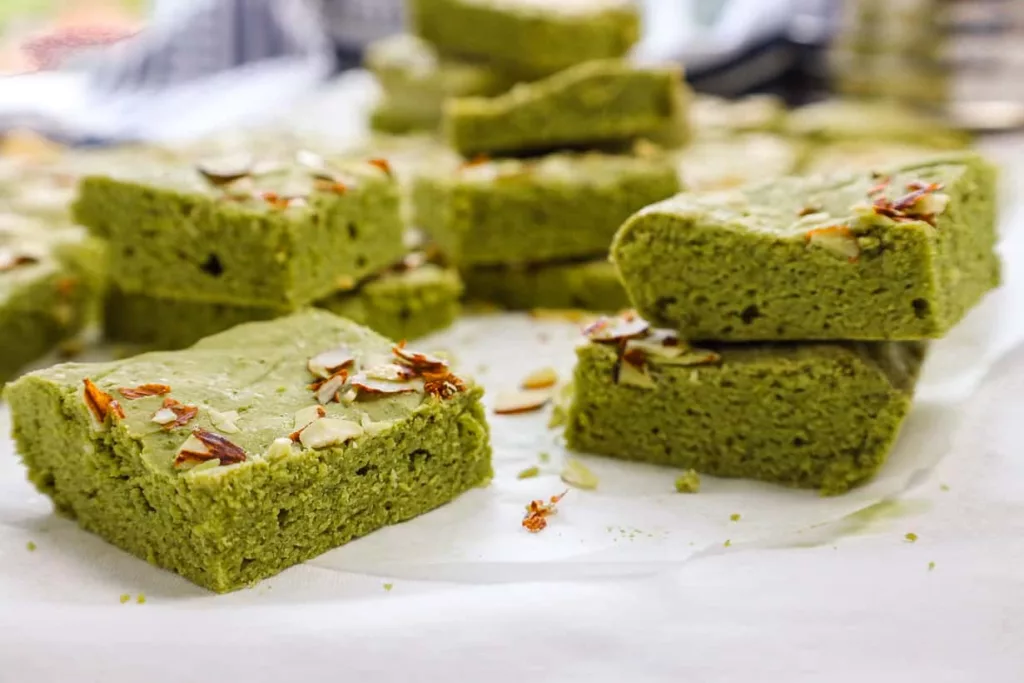 Credits: www.savorythoughts.com
The Essence of Matcha in Brownies
The mesmerizing allure of matcha finds its way into our Farm-Fresh Matcha Brownies. This powdered green tea boasts a unique earthiness and brings a vibrant hue that enhances both the taste and appearance of our brownies. Beyond its culinary charm, matcha adds a touch of antioxidants, aligning with our ethos of mindful consumption.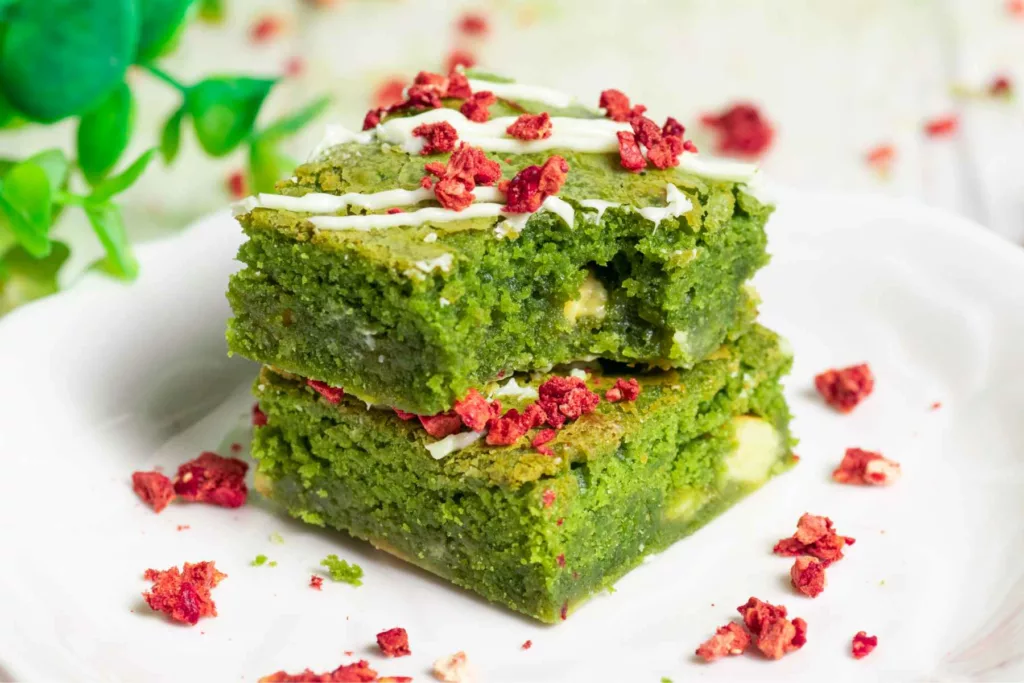 Credits: sugaryums.com
Sourcing Sustainable Ingredients
As you embark on this culinary journey, consider sourcing your ingredients from local farmers' markets or sustainable grocery stores. By opting for farm-fresh eggs, locally milled flour, and artisanal butter, you're not only supporting local producers but also minimizing the environmental impact associated with long-distance food transportation. Remember, every conscious choice you make in the kitchen is a small yet impactful step towards a greener planet.
Baking with Consciousness: Zero Waste Tips
Conscious baking extends beyond the ingredients and into the baking process itself. Reduce waste by repurposing kitchen scraps into compost or creating homemade food-infused oils. Reach for reusable baking tools and sustainable utensils, and let creativity flourish as you discover innovative ways to minimize waste while crafting delicious treats.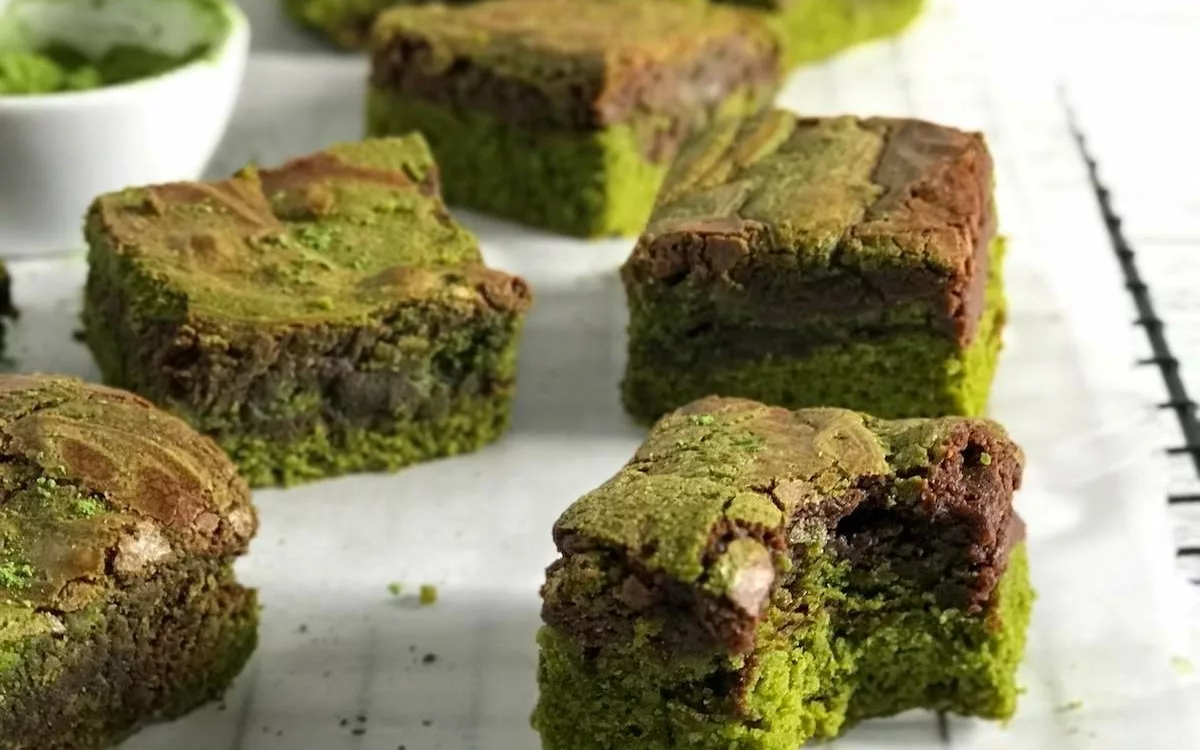 Credits: lovemischka.com
Presentation and Serving Suggestions
When it comes to serving your Farm-Fresh Matcha Brownies, let nature's elegance shine. Place them on a hand-carved wooden platter adorned with edible flowers for a touch of rustic charm. Pair these brownies with a scoop of locally sourced ice cream or a cup of fair-trade coffee, and revel in the thought that your delightful indulgence extends beyond taste to sustainability.
Conclusion
The Farm-Fresh Matcha Brownie recipe is more than just a culinary creation; it's a testament to the beauty of conscious consumption. By uniting the vibrant allure of matcha and the richness of locally sourced ingredients, these brownies embrace a sustainable ethos without compromising on taste. As you embark on your own culinary endeavors, remember that each mindful choice contributes to a more environmentally friendly and delicious world.
Ready to explore more sustainable culinary wonders? Dive into our collection of plant-powered recipes and innovative vegan ideas for a conscious and delicious journey!